This is the Cocopah Speedway office area in the pits.
This is a local farmer, NO, it's DOug Allen on a road trip!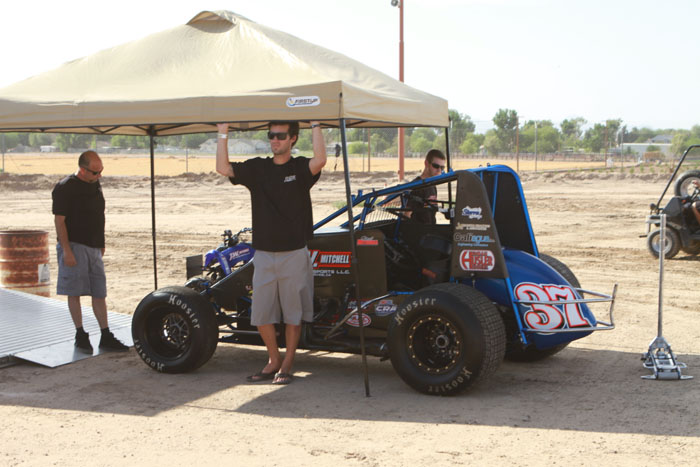 Matt Mitchell's car under the sunshade.
The long uphill sand road outa the pits is straight ahead.
Matt is enjoying a little rest before the night starts.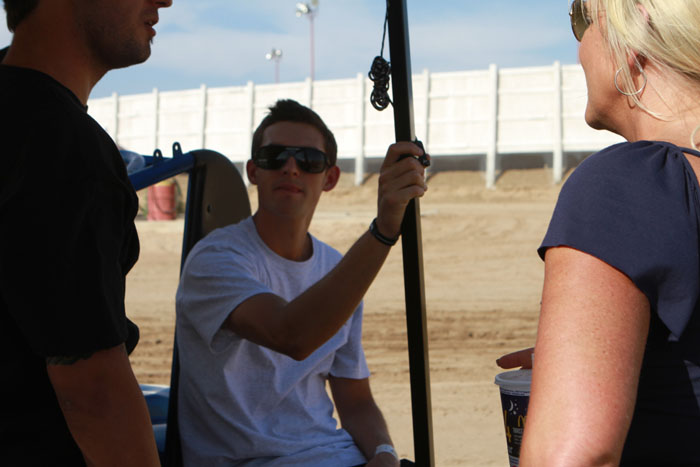 Nic Faas also relaxing and listening.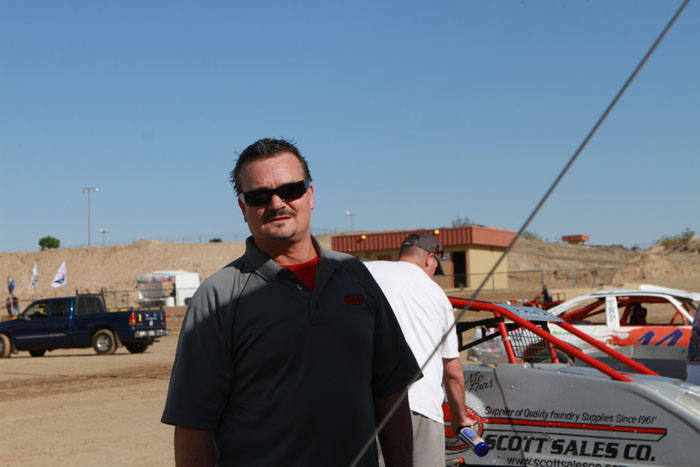 Is that Peter Sellers under those Foster Grants???? NO, it's our own Steve Ostling out looking for something or someone.
The Brody Roa world.
Nic Faas ride getting ready.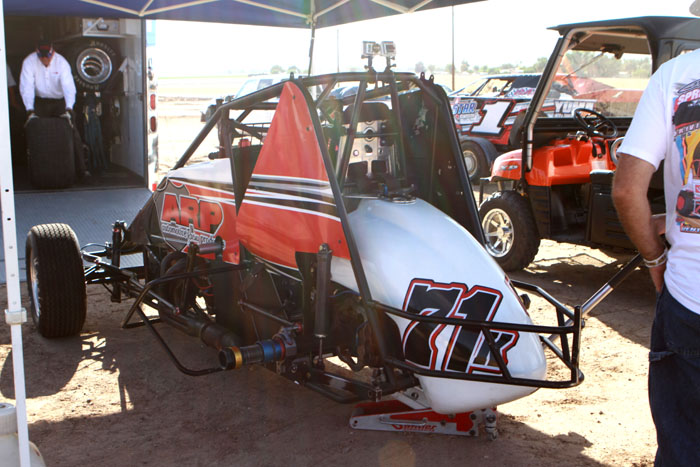 Jim Donley.
Jordan Stetson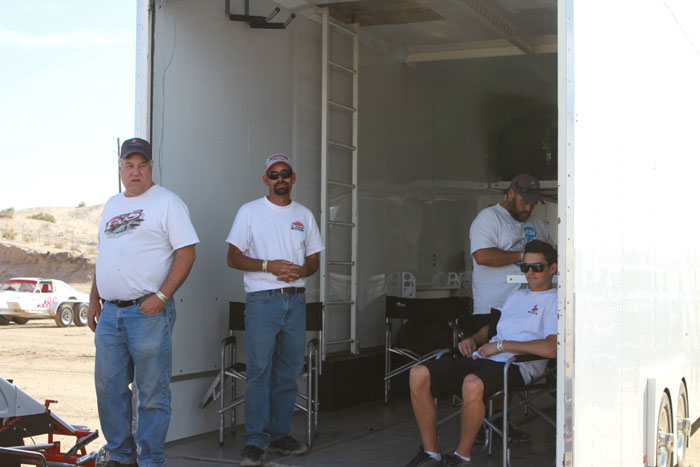 The Alexander crew waiting for work. They got it after Nic's tipover in his heat.
The grandstands with the announcers booth above it.
WhAT DO YOU DO WHEN IT'S HOT? THE WILLIAMS CLAN SAY STAY IN THE SHADE!
Cody and Austin Williams, two of the young lions of our future.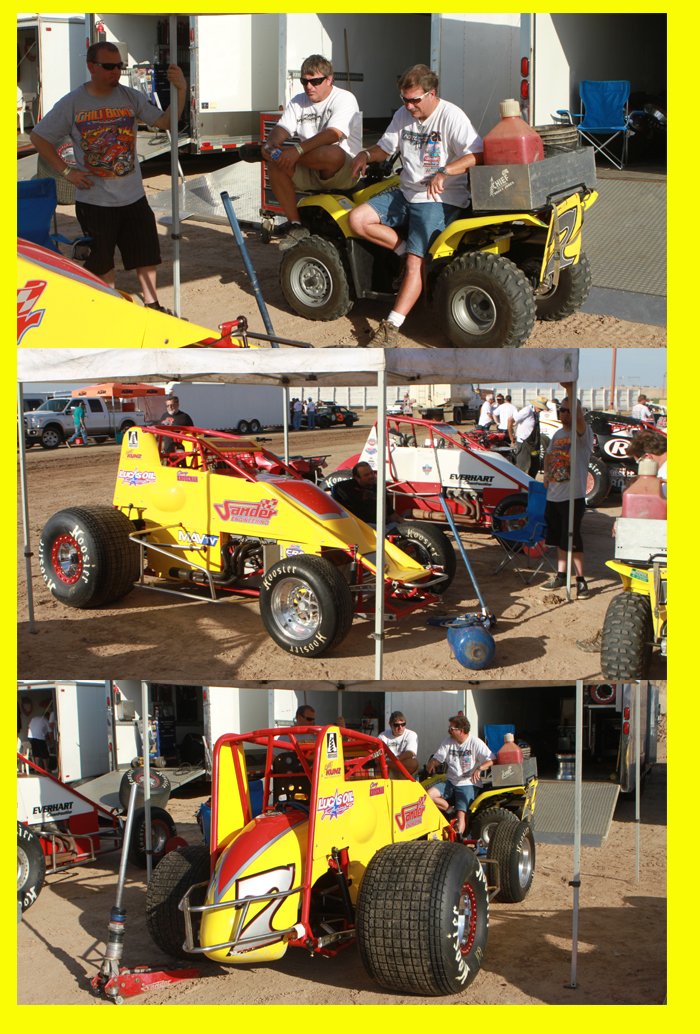 The beautiful Yellow car that came in on the podium this week.
The little red sucker activity!
Bruce Bromme Jr and his driver, Mike Spencer.
Kim and Roger Toops visit with Rip Williams. FYI - They once published the Western Racing news!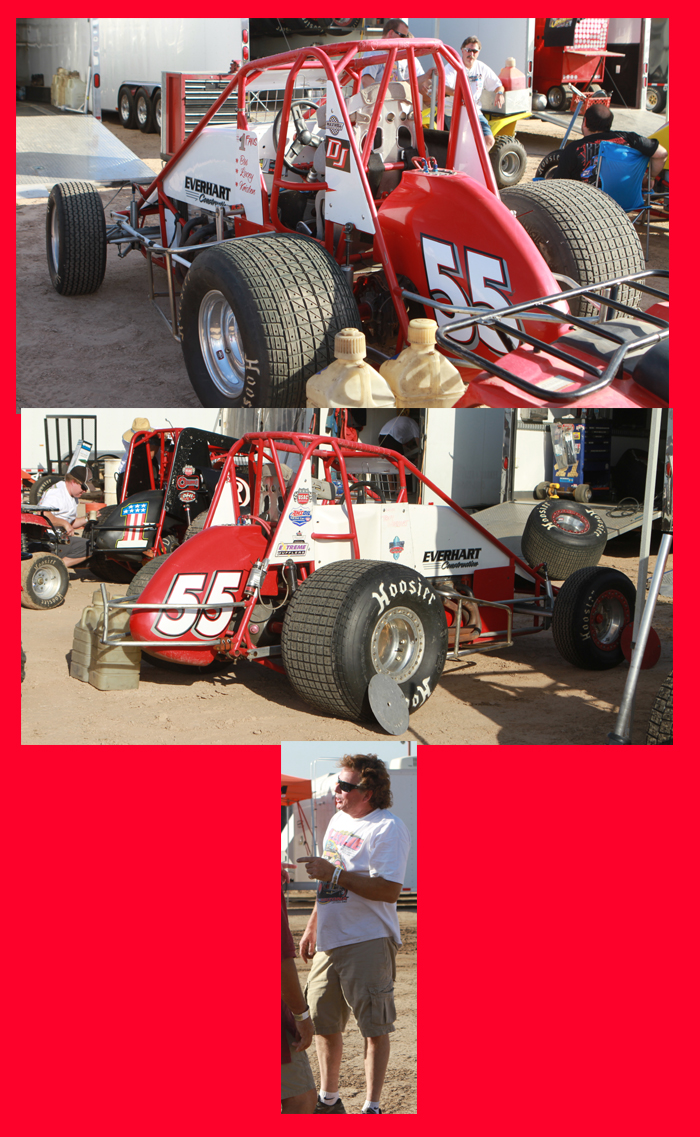 Tony Everhart surprisingly shows up after a crash that sent him to the ER last week!
David Bezio had a good night.
Meet the Bender family with A J, Bobby and dad Rich.
Mike Martin from Phoenix.
Seth Wilson's runner spot was well earned.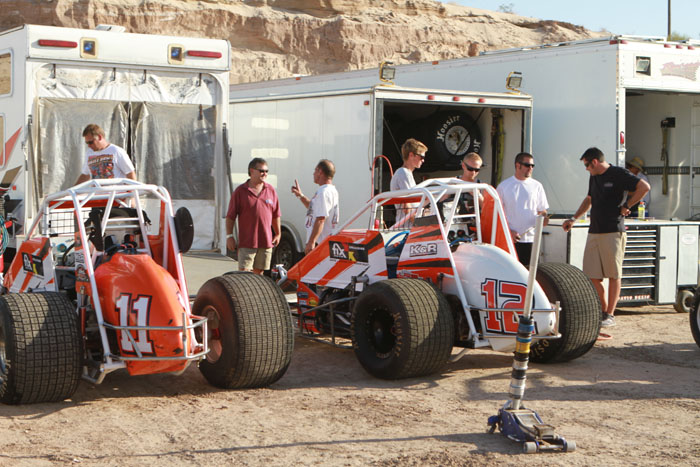 The Bender sprinters # 11 and # 12.
Cody and Rip's cars waiting.
The following pics are not very good. They were all shot thru a very heavy fence with a less than adequate cheap lens and thus are grainy and not good quality. The dust down there didn't help! That said, it's my thought you might like to see some of your favorites, but remember they are not suitable for framing, so don't try to do this at home!
Thru the non looking glass our boys on the gas.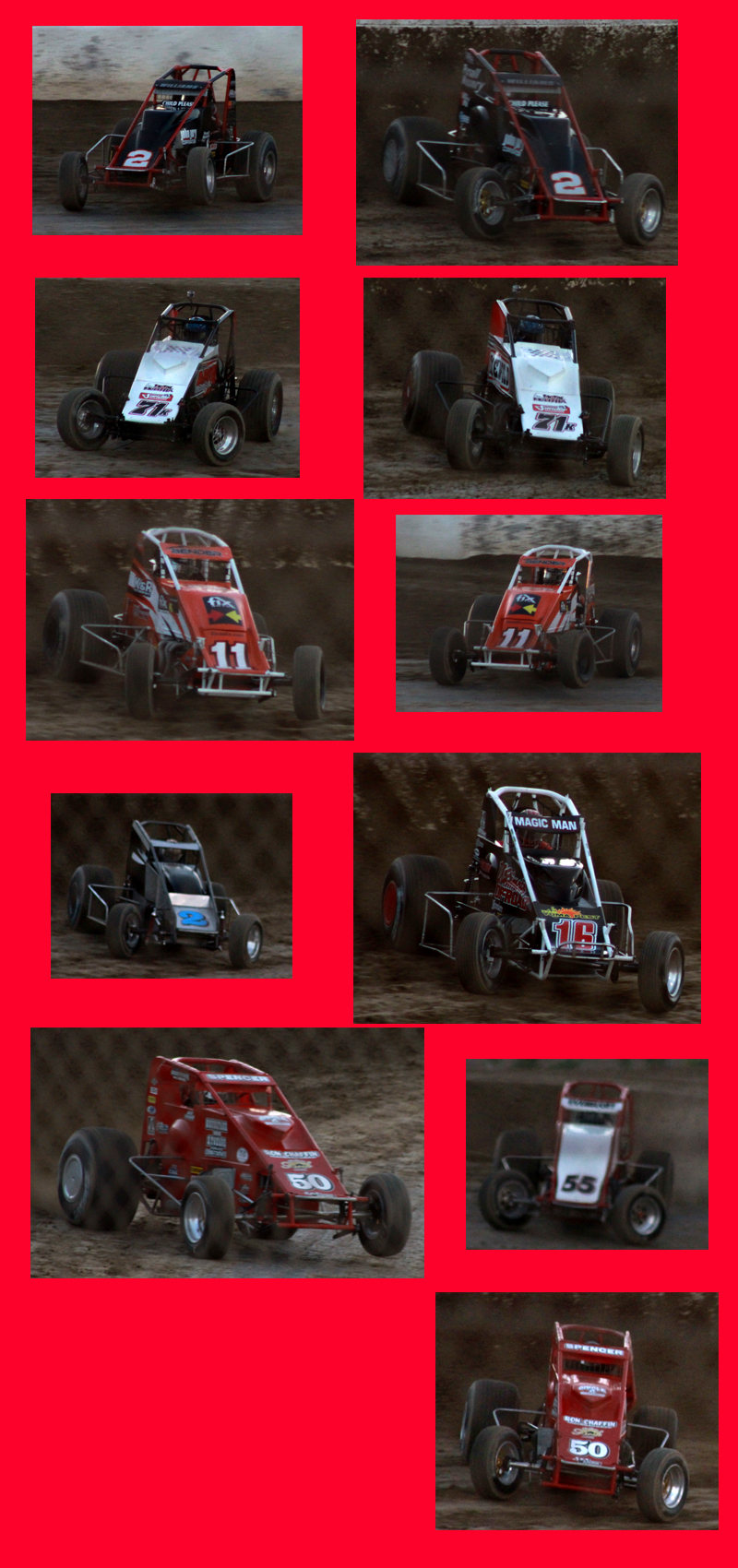 More dust bombers.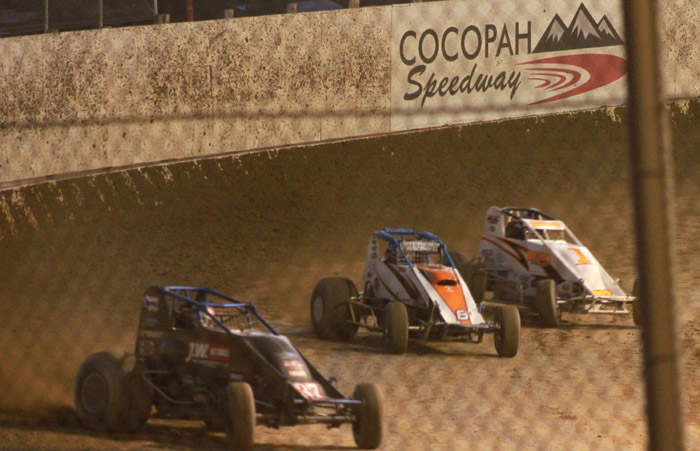 Around the 4th turn they come.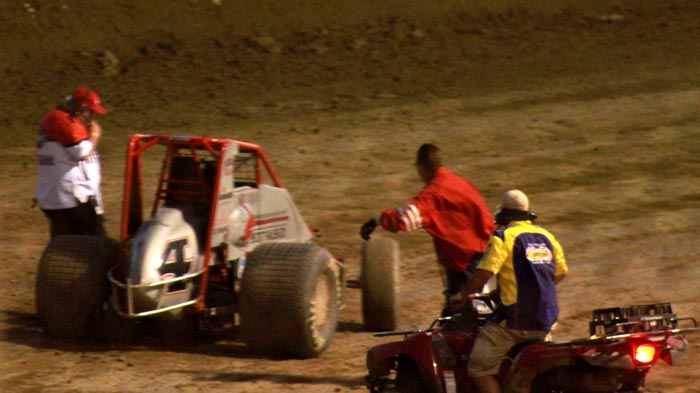 Nic Faas after his tipover.
Four wide before the feature thru the fence.
Ouch, where are they????? Keep in mind I am right near fence in the little grandstand in turn four (the pit grandstand) and the track is very close when they roar by.
In the pits after the race are the Bender Brothers and David Bezio talking about the action.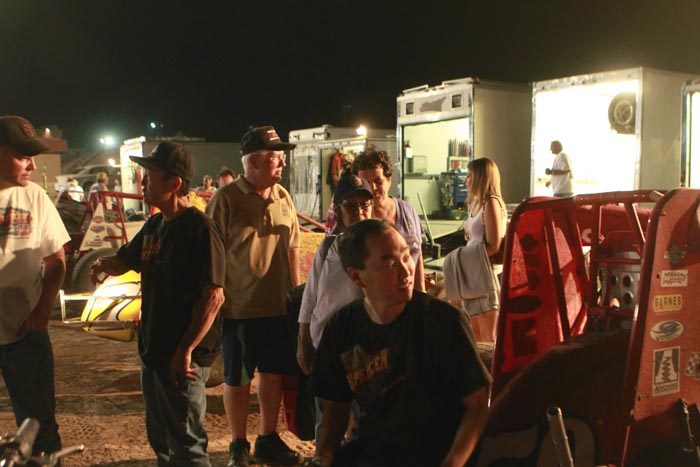 Last shot and time to go!