Randy Shiosaki confers with the track official in charge of all things.
Jerry Welton and his band of youngsters keep coming out for their fun racing times.
John Aden brings a couple of senior cars to the track. His new car is almost done!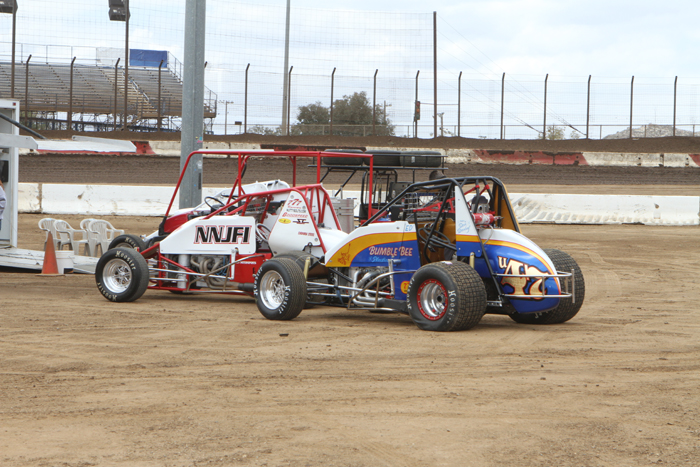 These two cars emerge.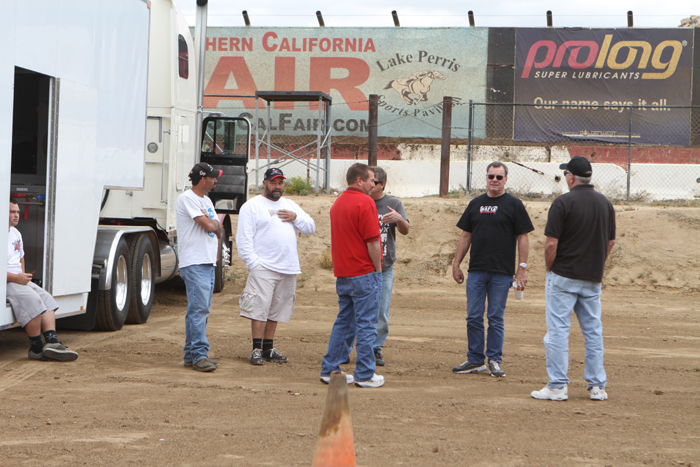 The Alexander and Miller crews are discussing a challenge? Wiley says he'll take on quick Nic!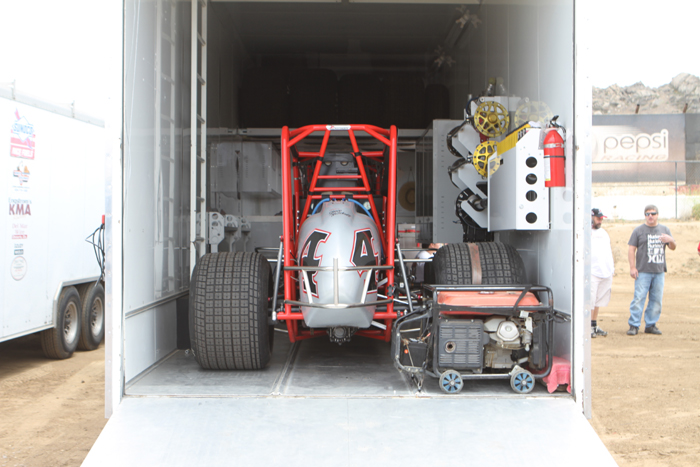 The Nic Faas driven car is not unloaded yet..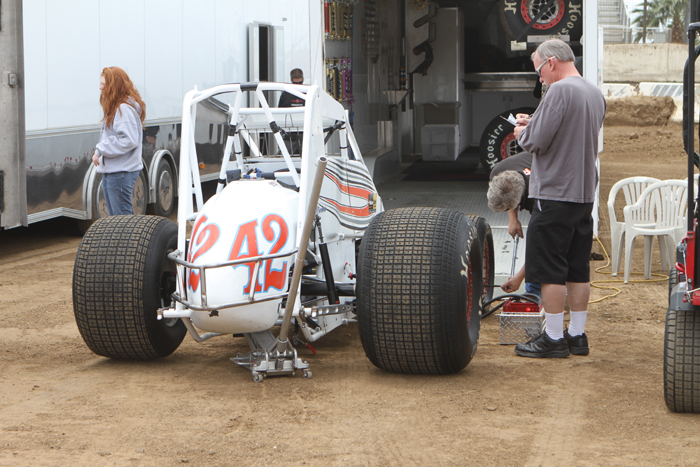 Dwight Cheney works on his car for Ronnie Gardner as Transponder Dick comes by.
Rickie Gaunt returned to the sprint wars this week. He looked strong with the rebuilt motor until late in the feature when he dropped back to 18th.
Kenny Perkins grandpa unloads one OFthe the school cars.
Here is Kenny's pristene brand new car. He turned it over in his heat and didn't return with too much damage on the car.
Hub Cap Mike's ride did him well on the night.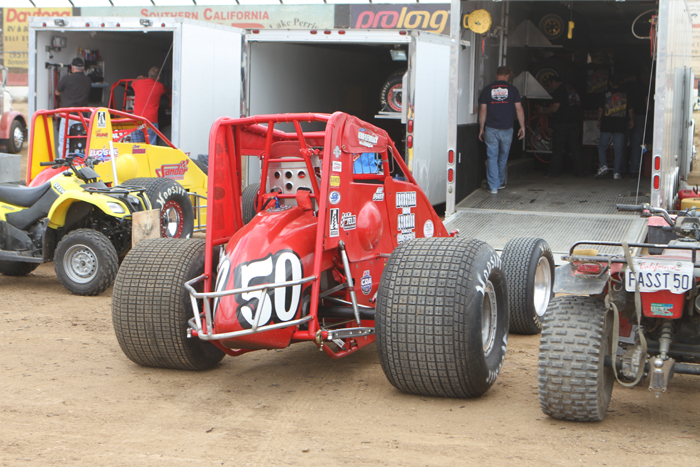 The little red sucker ready to go, again!
CRA official Beezer wanders around before he has to go to work!
Victor Davis Senior car getting pushed into place.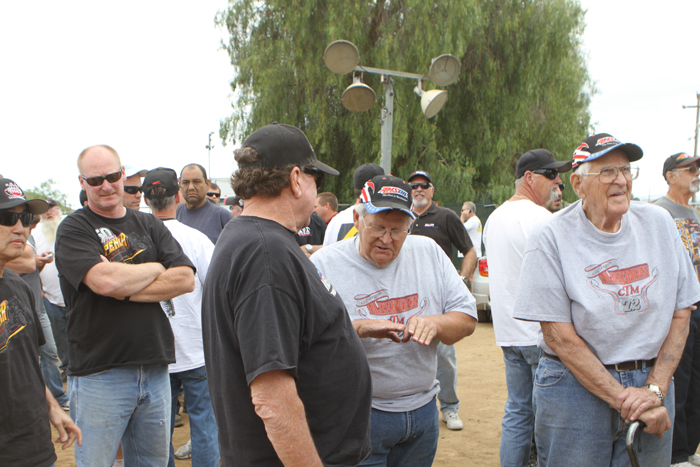 At the PAS you can come early and get parked before having to get a pit pass. It shortens your work day in the pits, or maybe better time managed.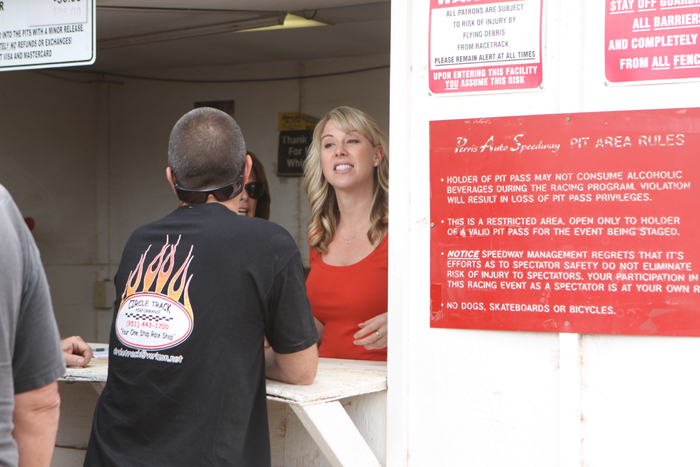 David Bezio seems to have slowed down the line at the pit booth. She is a doll, eh David!
Seth Wilson's car in the process.
Wiley Miller won the senior heat going away.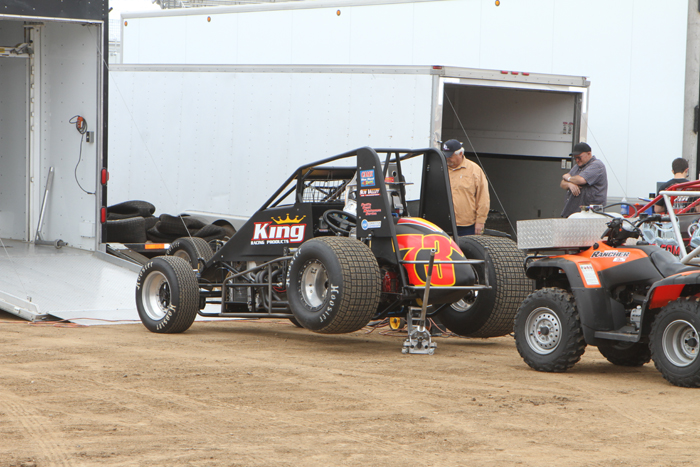 Danny Sheridan drove this Josh Ford car this week.
The silver bullet is under set-up time.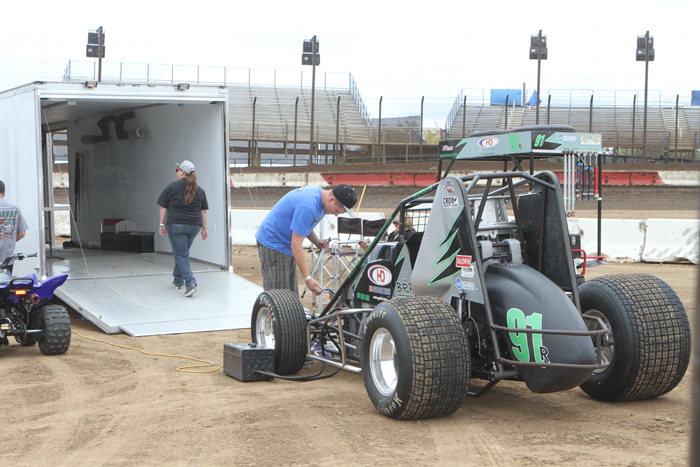 Brody Roa works on his ride here. He was 10th this week.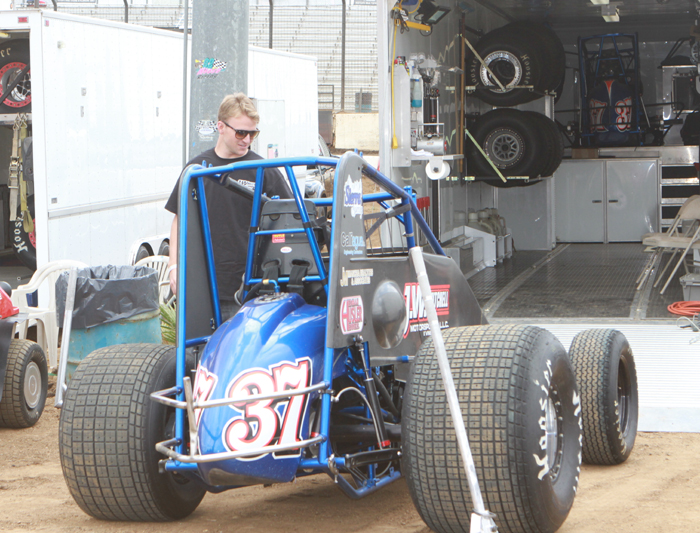 Matt Mitchell looking over his car. Matt had a little wall banging incident, but came back from the rear to run 9th.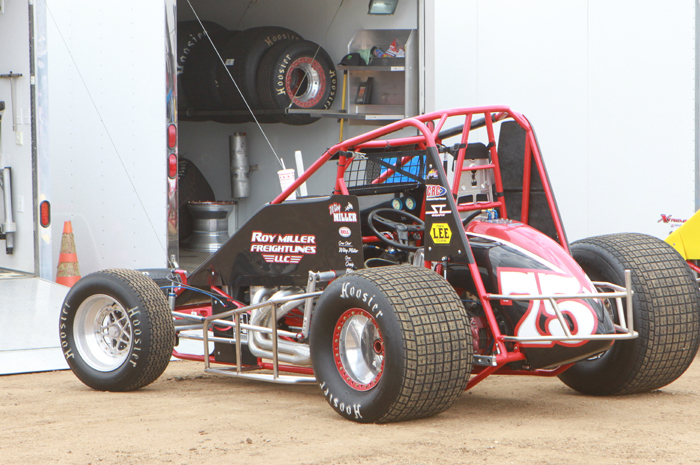 Another Wiley Miller car sighting.
Wiley in the black shirt and Mike English, his able bodied helper, are having fun these days.
T-shirt of the week.
Cal Smith returns with his yellow # 39. That's him with his better half Debbie and an unknown blond.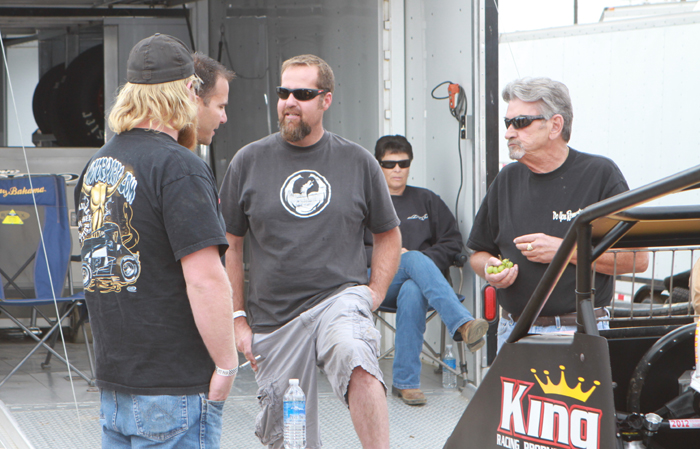 Here is Showtime with Chad, Jimmy May and Walt "odd Couple" Stevens.
Jace looks a little relaxed, yes?
Richard is ready to go.
Victor Davis and Bruce Douglas cars are lined up for the senior sprints.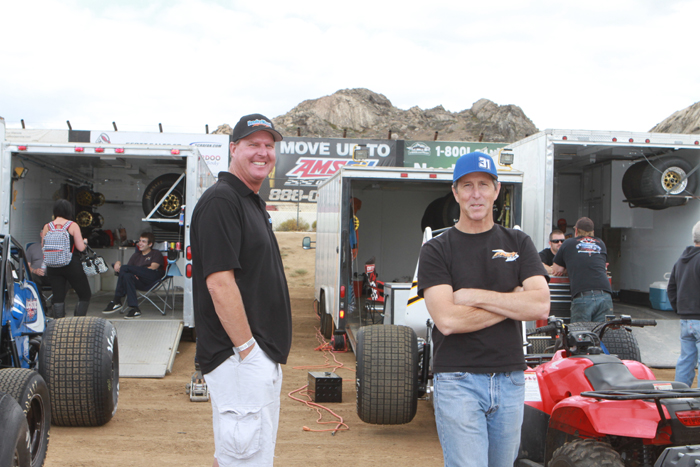 Bruce Douglas talking with the VanderWeerd twins father as I passed by.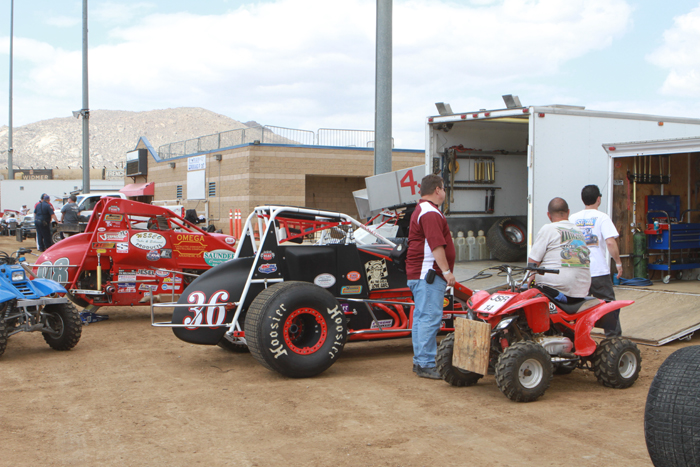 Lance was visiting J J Ercse who returned to a sprint car cockpit after a long layoff.
Tom Downing's Lightning Sprint has been getting faster. He put a new 1200 in it, but had some problems in the Main.
He was having fun racing again and was once a CRA driver in the days gone by.
Super Rickie Gaunt walking along with Michael Tanaka as he makes his way thru the pits.
CRA official Sammy and his new friend?
Gary Potter's ride.

The Williams story.
The Cardey early afternoon experience.
The little blue bugger and company.
Ronnie Everhart getting ready to take a spin.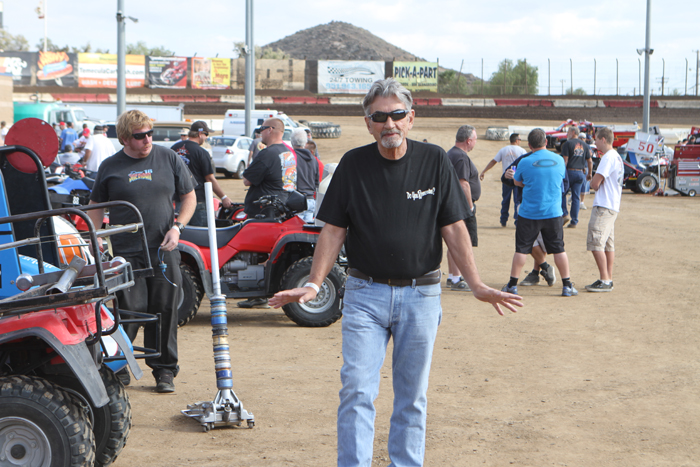 Walt Stevens on the prowl. He supports the Josh Ford team.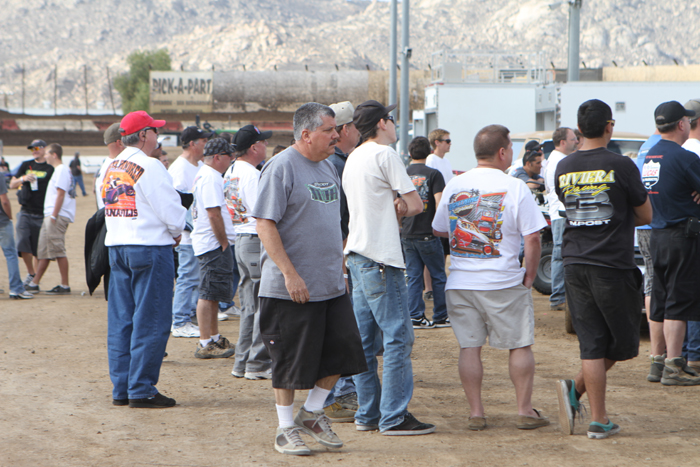 Brett Roa skirts around the pit meeting.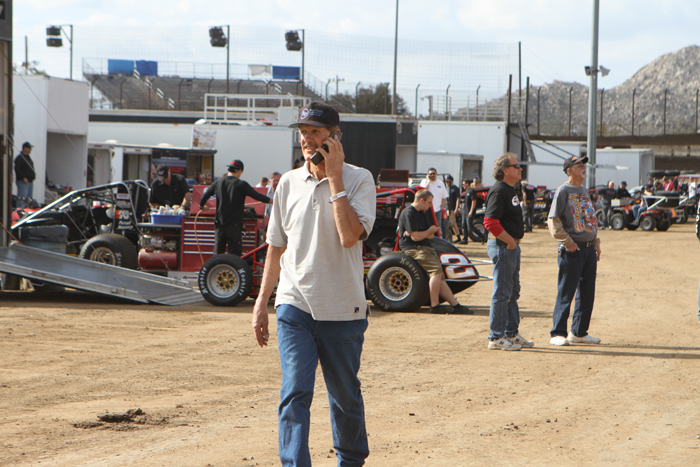 5 time CRA champion Jimmy Oskie walking the pits.
Bobby Benders ride.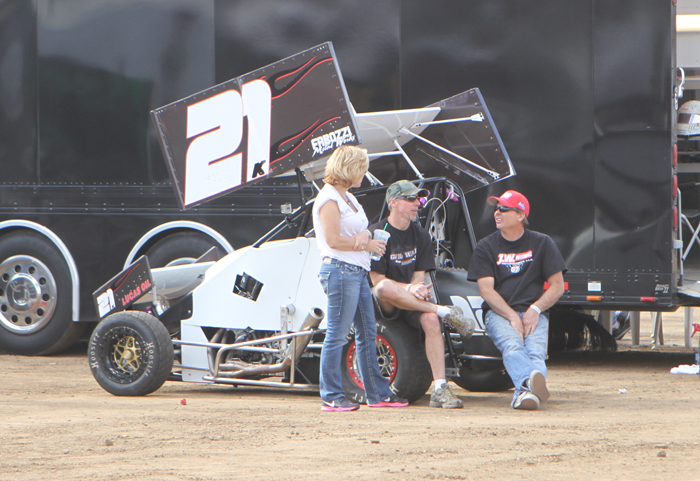 Bobby and Wendy Michnowicz are visted by Verne Sweeney. Bobby won the Lightning sprint main and set a new track record.
Adam Frith-Smith missed the main.
The new Sheridan/Ford team for a day.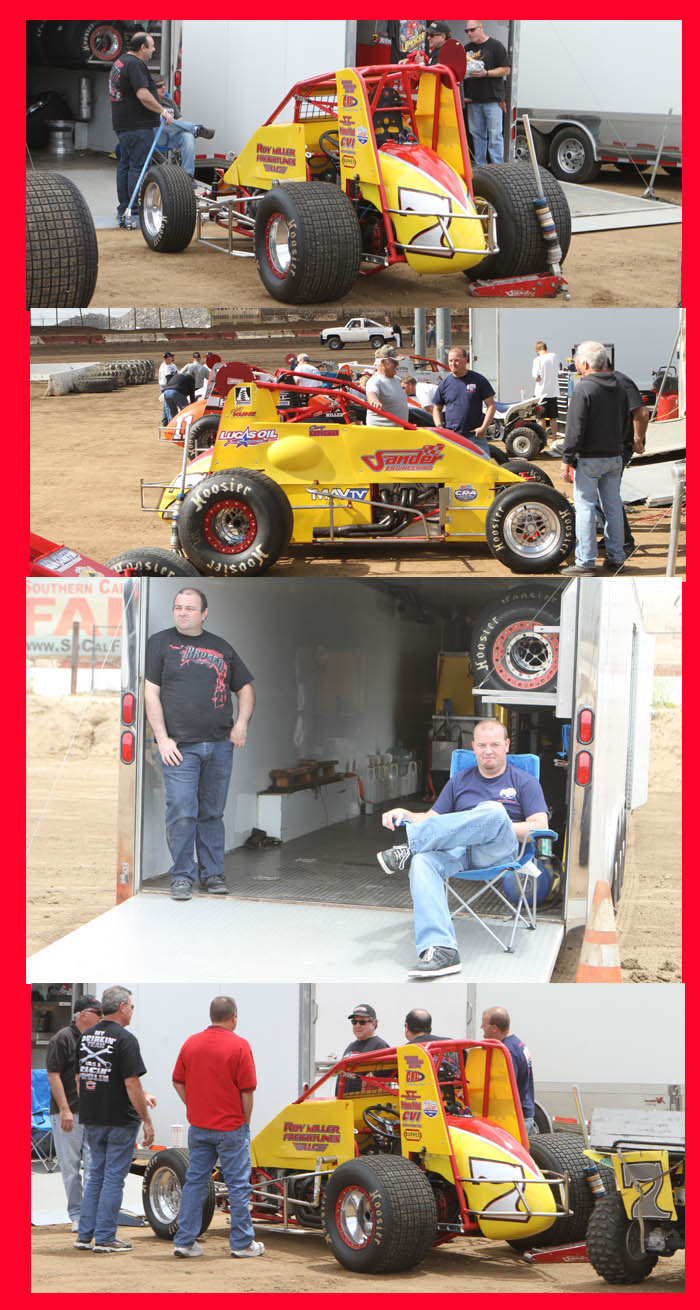 The Mark Priestley # 7 and friends.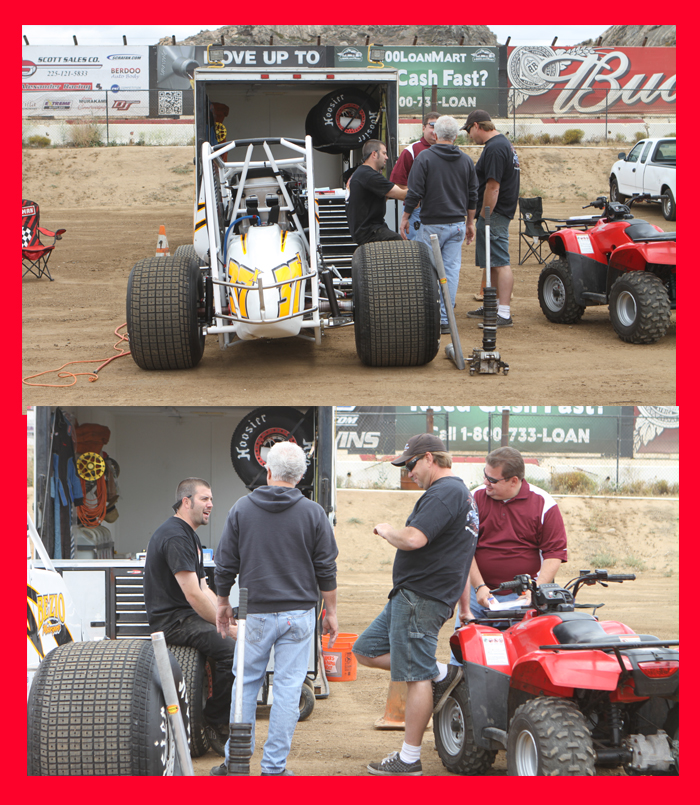 David Bezio's pit action before the work starts.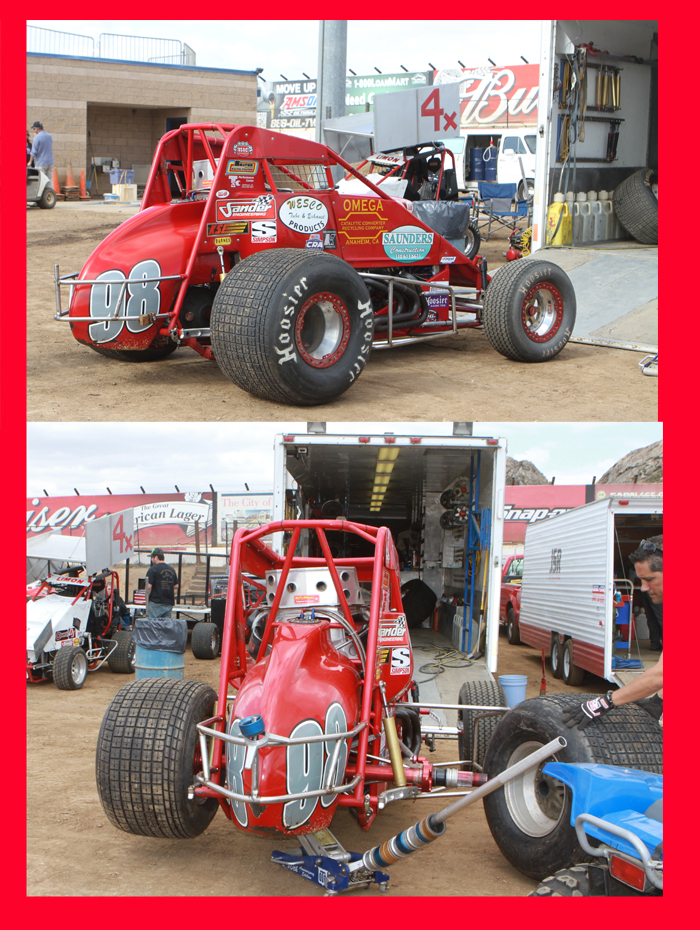 Verne Sweeney gets it going here.
Cars going out to pack the track.

More cars going to get muddy.
Whats green and comes out of a water truck? I haven't a clue.
A pause while they got Tony Everhart out of his car and on his way to the ER. He was checked over and released later and came back to the track.
Cars hot lapping
Cars qualifying
Mike Spencer observing qualifying from a big tire.
Cal Smith looking for the freeway?
Dennis Stewart looking for his car.
OK Boss, can I go out there?
Ronnie Gardner down on the bottom.
Ripper running under Cal Smith.
Bruce Bromme Jr turns his wrenches like no other. He is the best!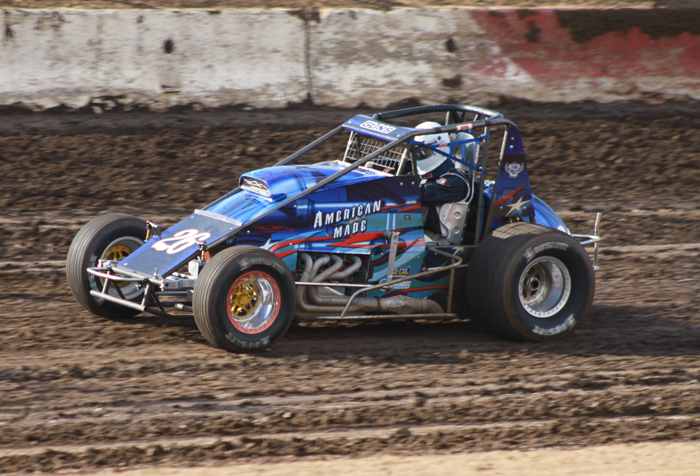 Billy Blinn has a very pretty car.
Cody Williams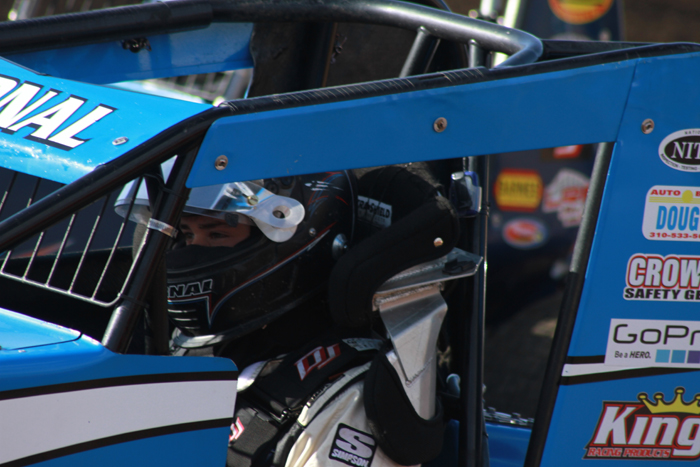 The little Rascal, Ryan Bernal.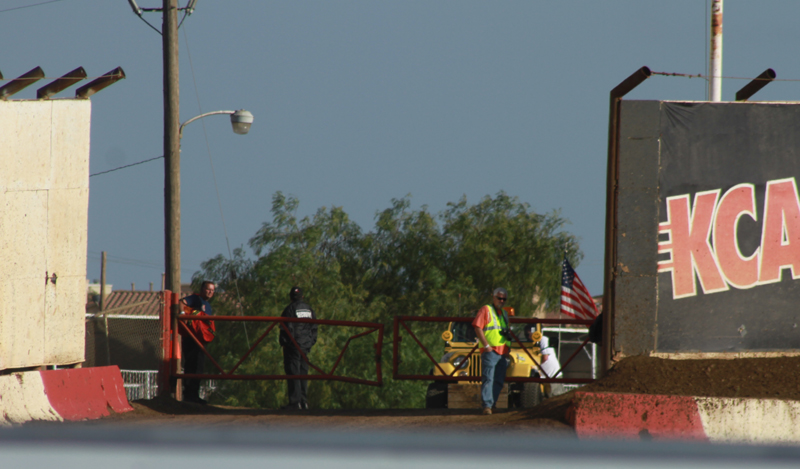 From turn three back to the track entrance. Good nite all!