Richard Vander Weerd ran 9th in the main.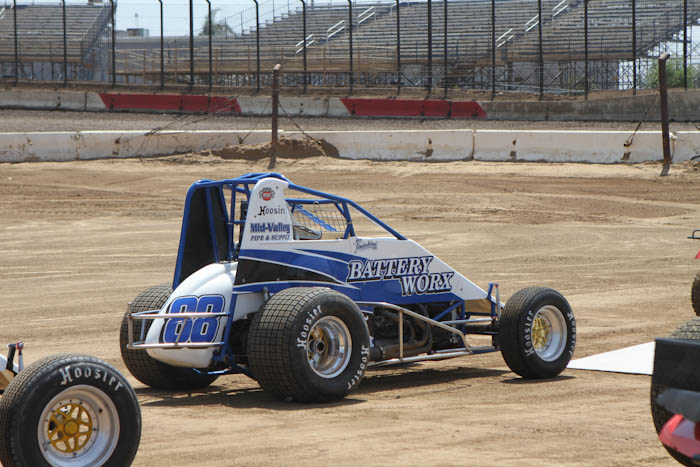 Jace Vander Weerd was 14th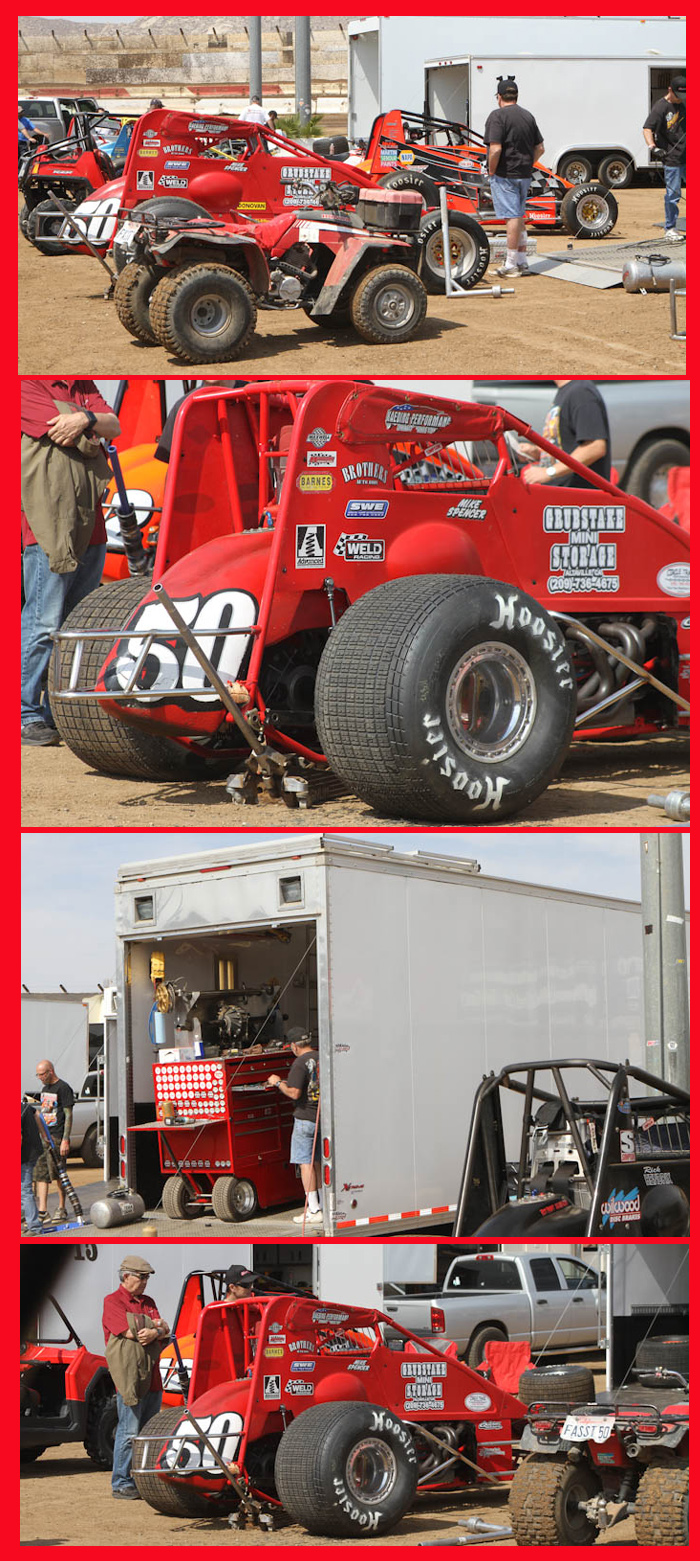 Mike Spencer drove the little red sucker to 2nd this week.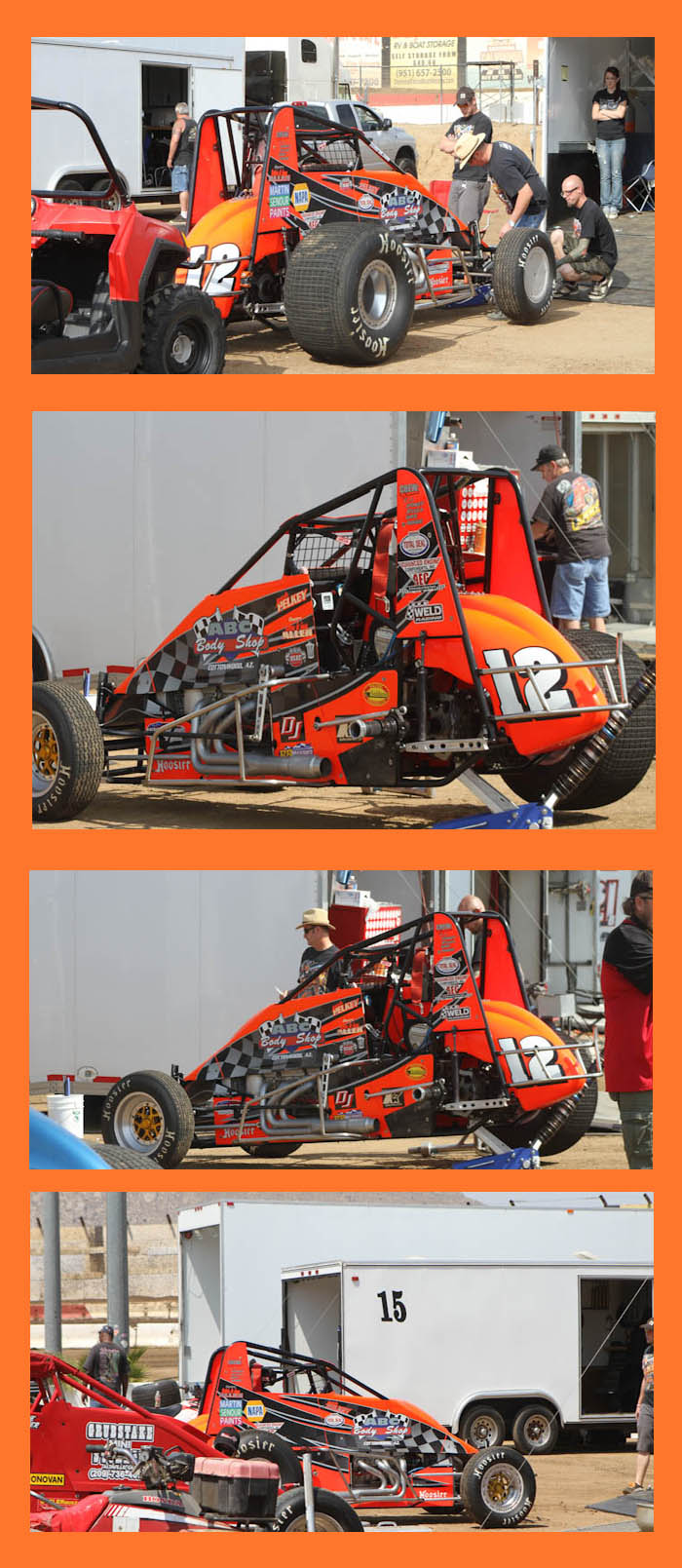 Josh Pelkey made the long tow over from AZ. He had a problem in the main and was out early.
Rookie Johnny Bluntach came to run again and missed the main by one spot.
The Williams clan qualified 5th thru 7th and finished 4th thru 6th in the main this week as they kept an eye on each other up close and personal.
The silver bullets waiting for their time under the lights and then Damion won and Nic was third.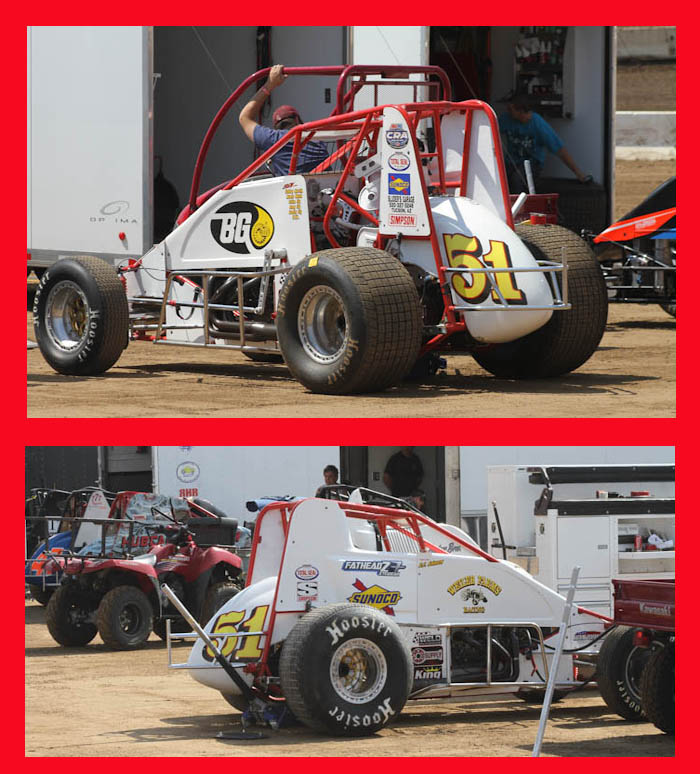 R J Johnson ran 12th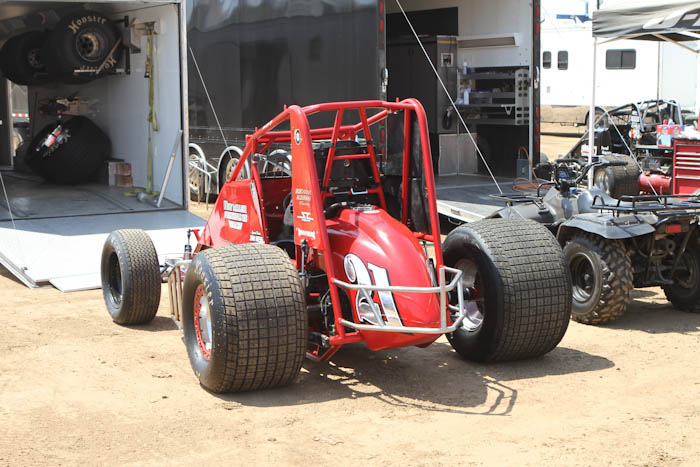 A pretty senior car
David Bezio came to play and threw his car in a dumpster after an incident he didn't cause.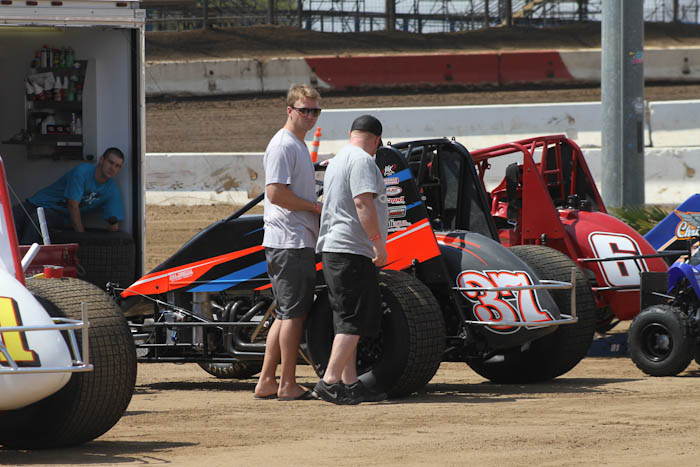 Matt Mitchell was 7th this week after running 2nd in his heat and qualifying 11th.
Hubcap Mike Collins ran both the senior division and the seniors this week.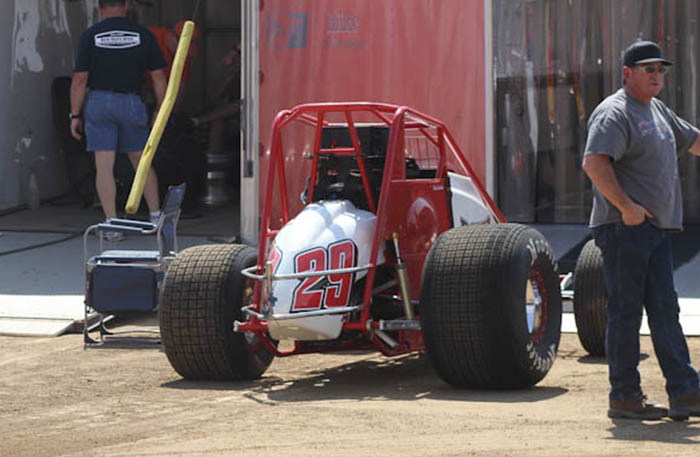 Bud Kaeding came back from a stop to get 8th this week.
Victor Davis
Another senior car
Jerry and Gary show. They had fun, well, not Gary after he crashed, but he was smiling afterwards in the pits.
Paul Dean talking with AJ Bender's dad during the afternoon. A J made the feature and ran 16th.
Marcus Niemila ran 7th in the fast car.
Brody Roa had a tough night. His girlfriend Tailor is his constant companion.
Rick Hindrix comes to play with one crewmember each race, His wife, whose name I can't spell but sounds like you-me?
Another senior car.
Jesse Denome ran 19th in the main in his "Senior" car.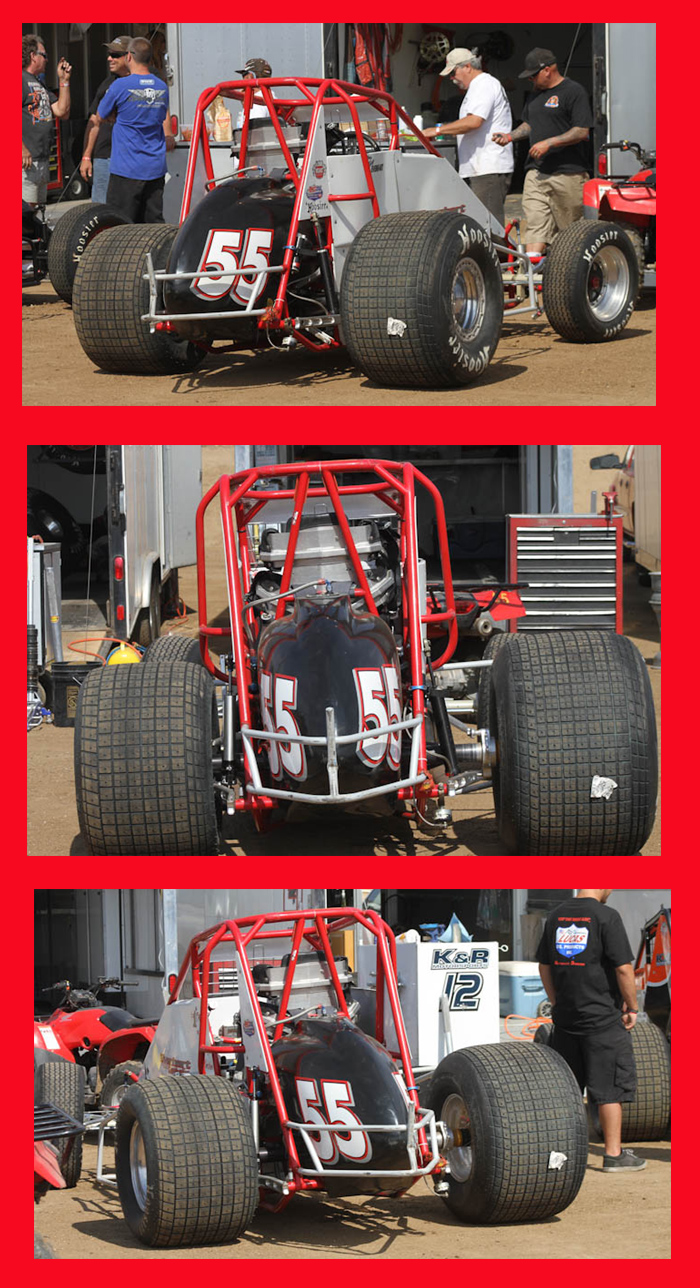 Tony Everhart is a consistent competitor who misses few races.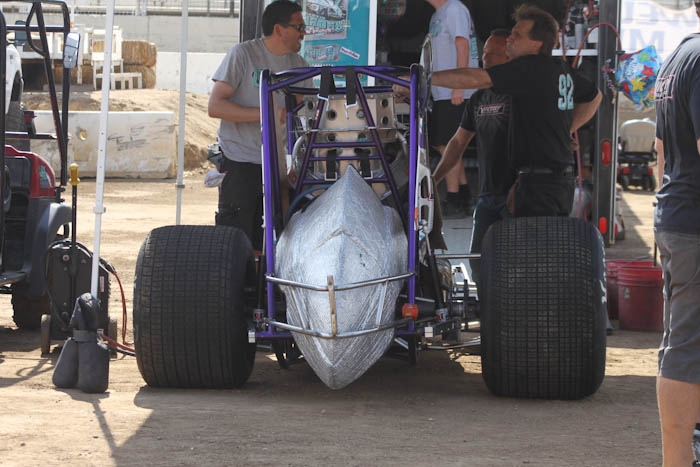 Mrs Moose was back, but David Cardey had a friendly joust flaten his tire and then he came from the back to get 10th.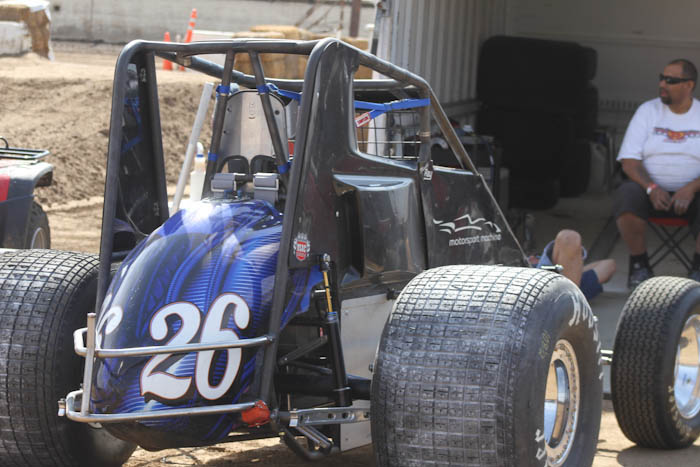 Billy Blinn made the feature and ran 20th.
Another senior car.
Car from Arizona????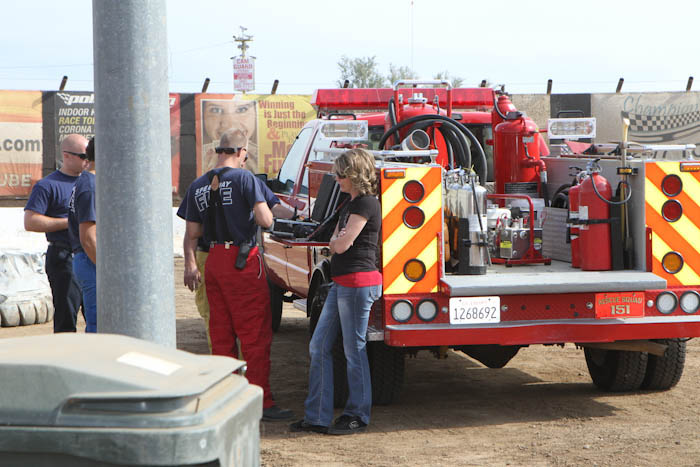 The EMT's were without Ron Shipley this race because he was in Ventura fighting a fire.
Mike Martin made another trip across the desert to to run 13th this time.
Austin Smith was the first car out of the main.
Seth Wilson made the main and ran 18th this week.
Charles Davis Jr pulled off with a motor that was belching fire out the headers late in the race.
Paul Dean and Jimbo M. talking. They use to be on the same team, but no more with Danny Sheridan gone and the 18 car parked. Two sad things in my mind.
Concession meanderings
More midway madness and familiar faces.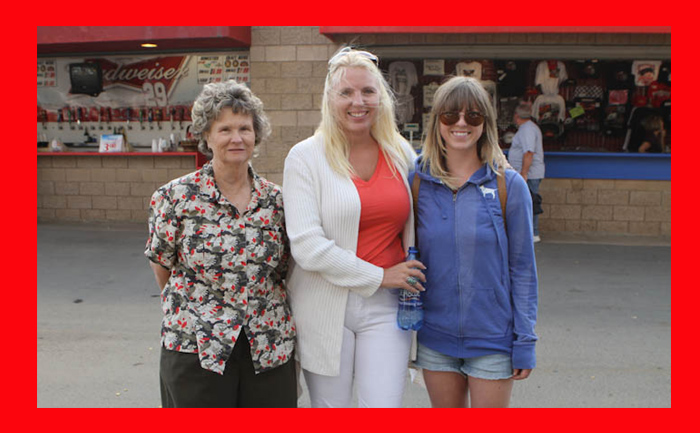 Diane Flanders with Don's daughter Ellen and granddaughter Ashley. The family came to honor Don Flanders for his good works.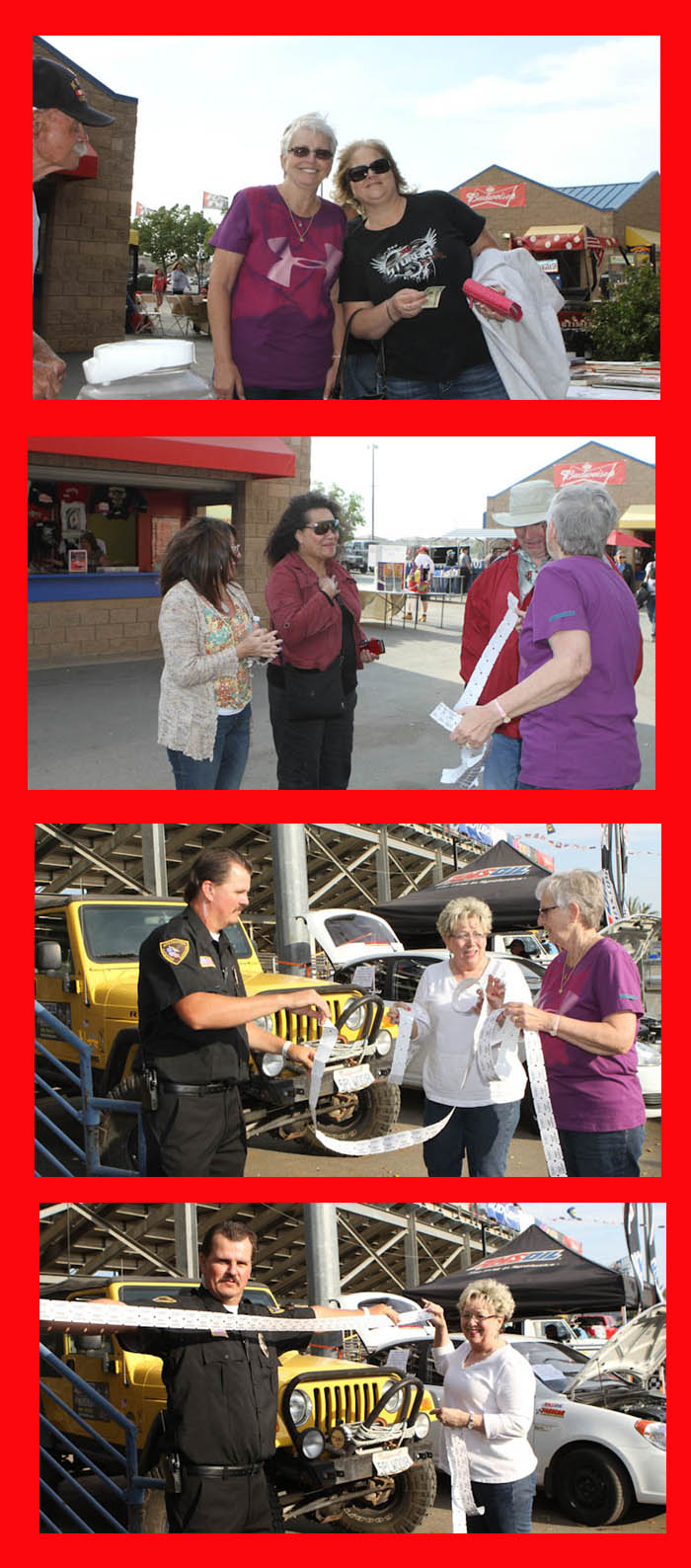 The Flanders booth in action with Sonia, Tracy et al.
Pit meeting area activity
Pit musings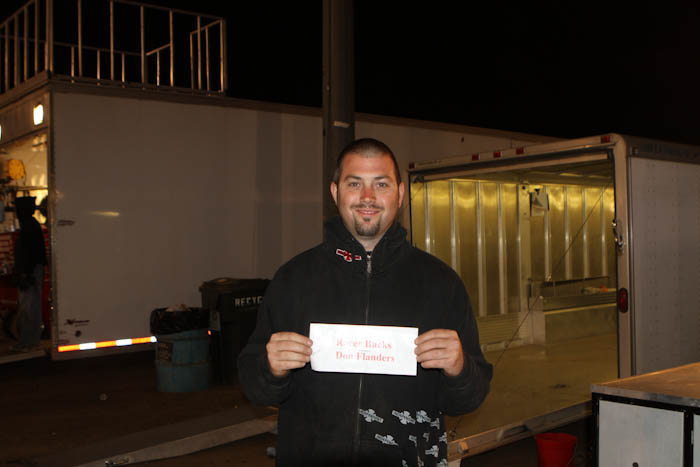 David Bezio getting $400 of the Don Flanders money.
Gary Potter getting the balance of $315.