The Arizona Hall of fame
Digital Images from Mr. Wags!
Arizona Motorsports Hall of Fame
The 20 year Wagsdash Trophy featuring the 20 Wagsdash winners and all the Legends of Ascot Grand Marshals.
On April 11th, Terry and I took the newly created Wagtimes trophy to the amazing Arizona Motorsports Hall of Fame in Phoenix, AZ. We presented the beauty created by Trophy Dave of Trophy City in San Jose, CA to the mastermind of the fabulous museum that showcases Southwest America's best and wonderous memorabelia that is growing with leaps and bounds as the museum expands before our very eyes. We had some quiet time with with museum creator Steve Stroud who seems to be expanding the place where more of our history finds a home every trip we take there. It is well worth the trip to see whats new for everyone.
Steve Stroud accepts the Wags Trophy for his Hall of Fame museum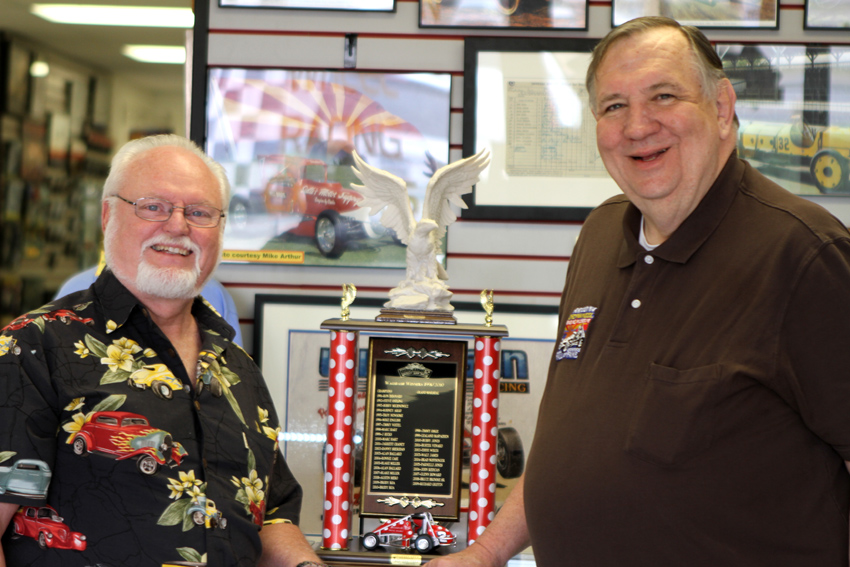 The Wags Trophy on the counter after delivered to the Arizona Motorsports Hall of Fame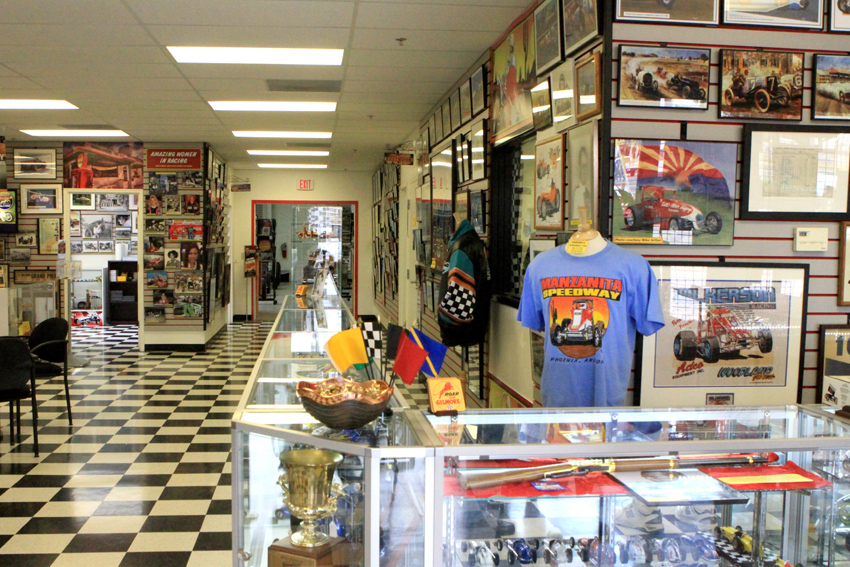 Looking at so much!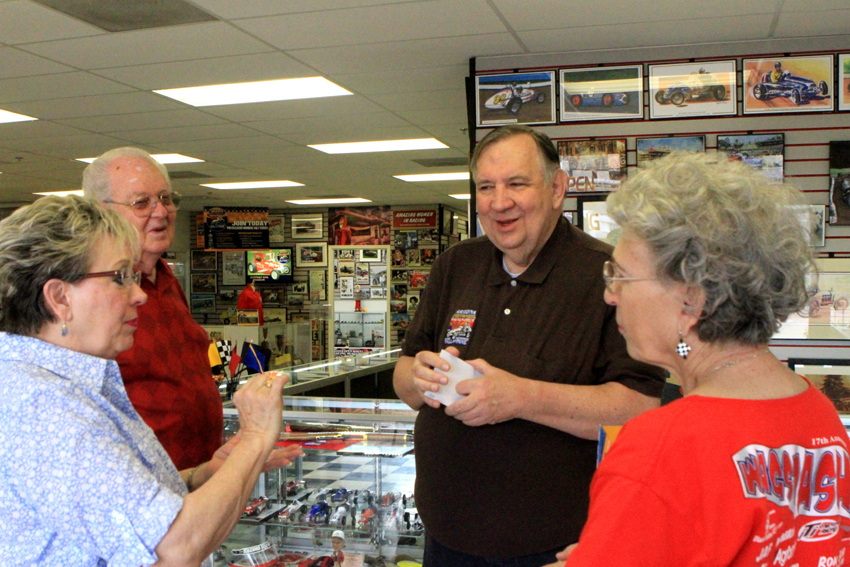 Mrs Wags with Joe & Ellen and Steve visiting.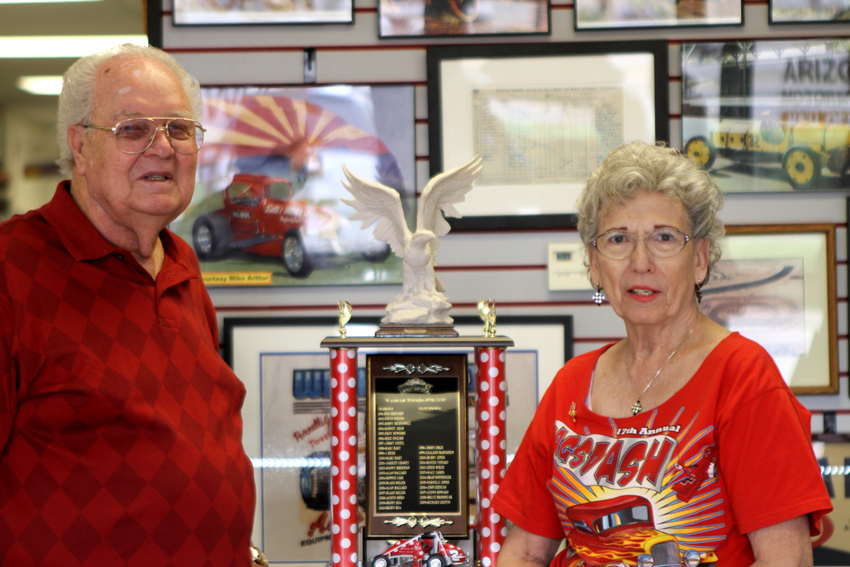 Joe & Ellen Ellis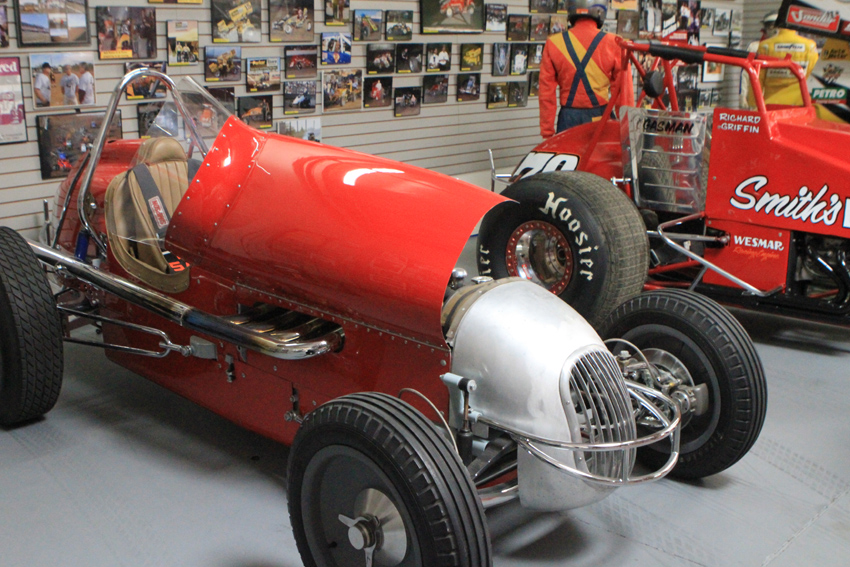 A real cutie!
Mrs Wags checks it out.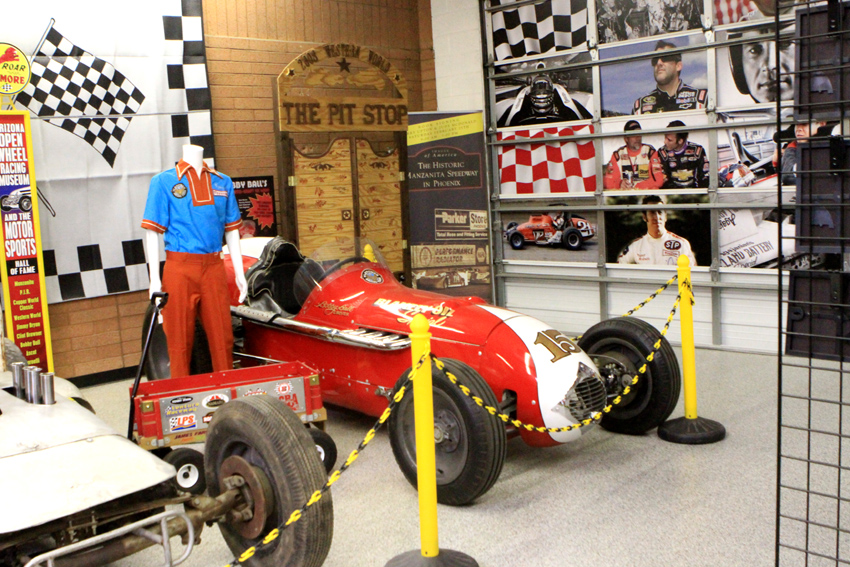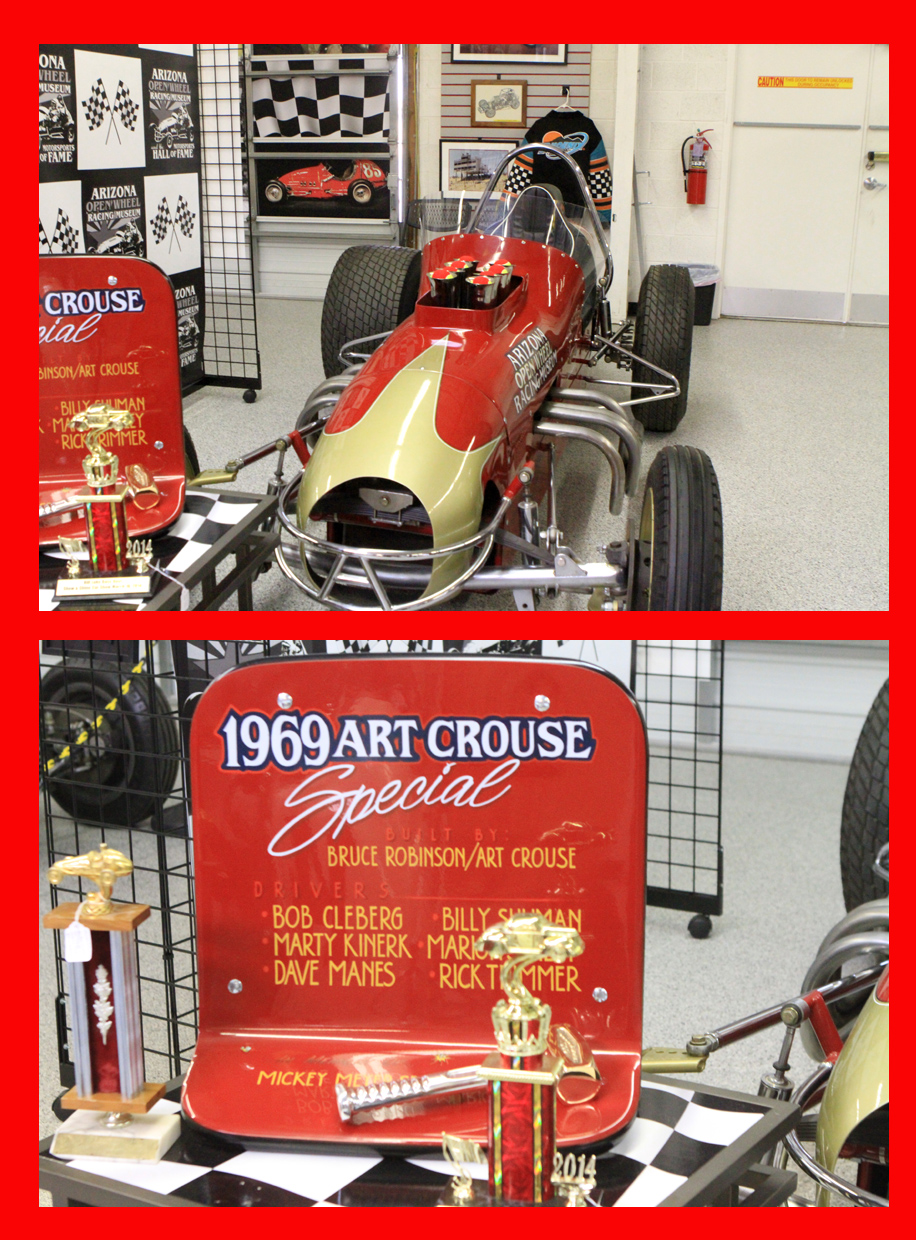 The "house car" for the museum that will go out on advertising jaunts

Mrs Wags takes a seat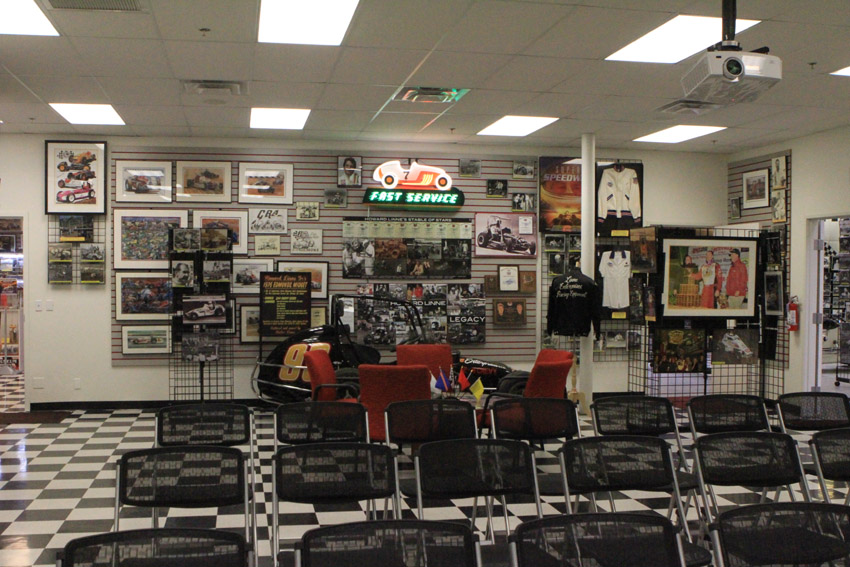 A Tony Stewart car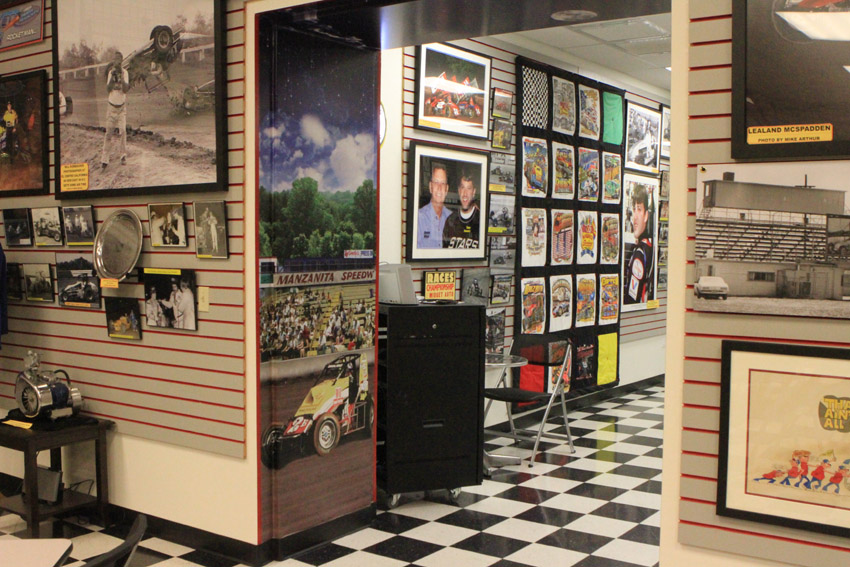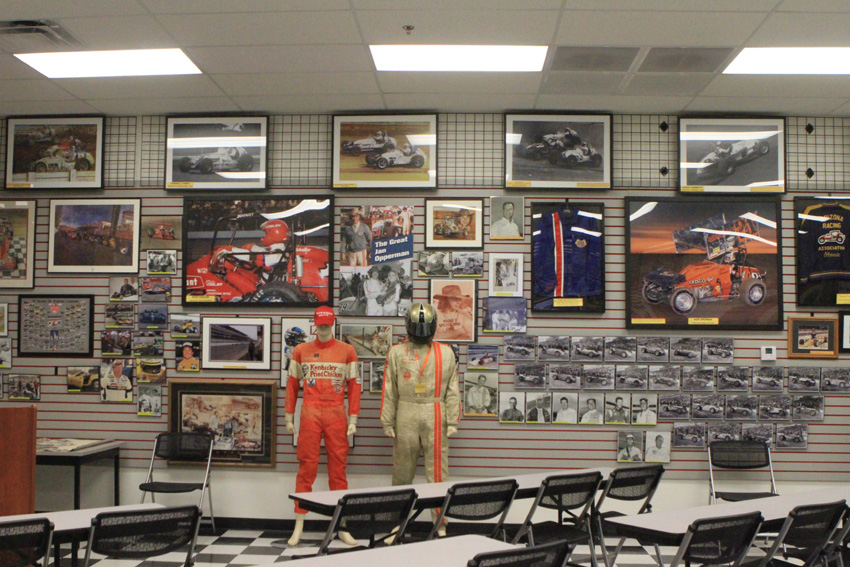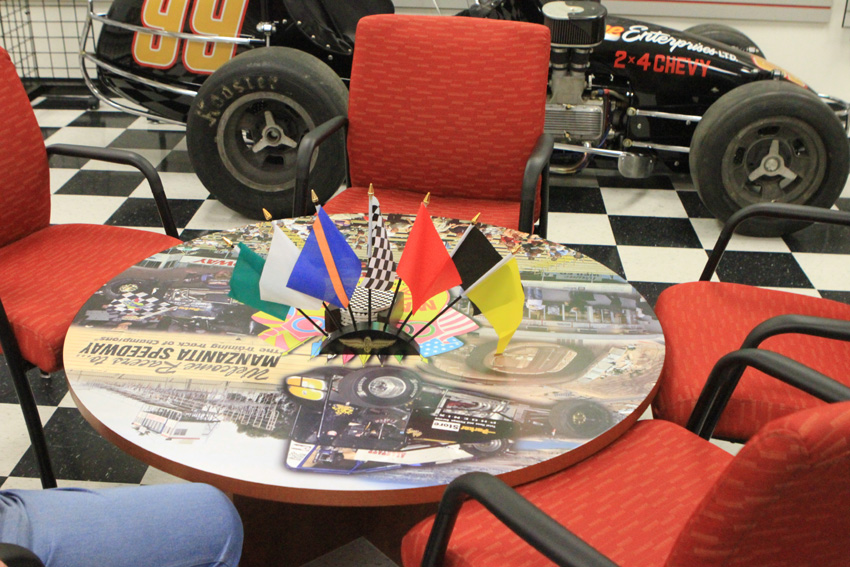 Ellen Ellis in the house car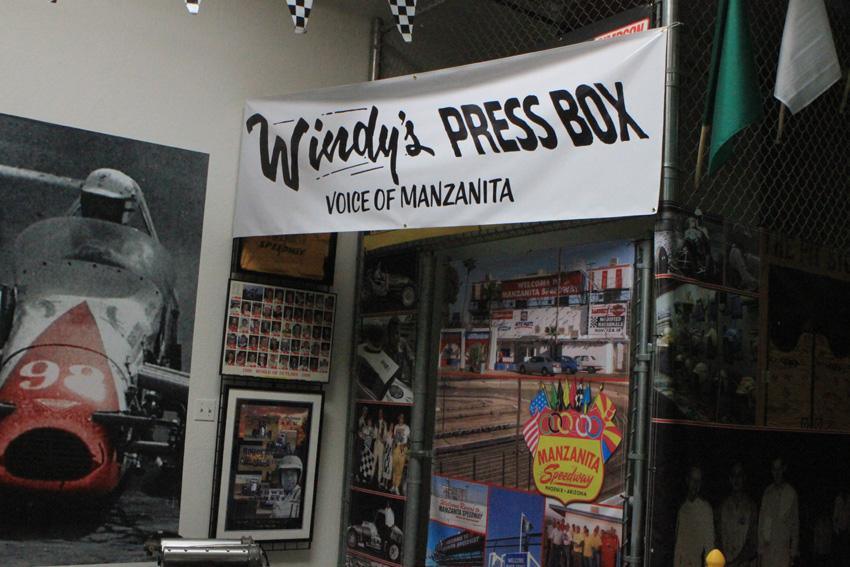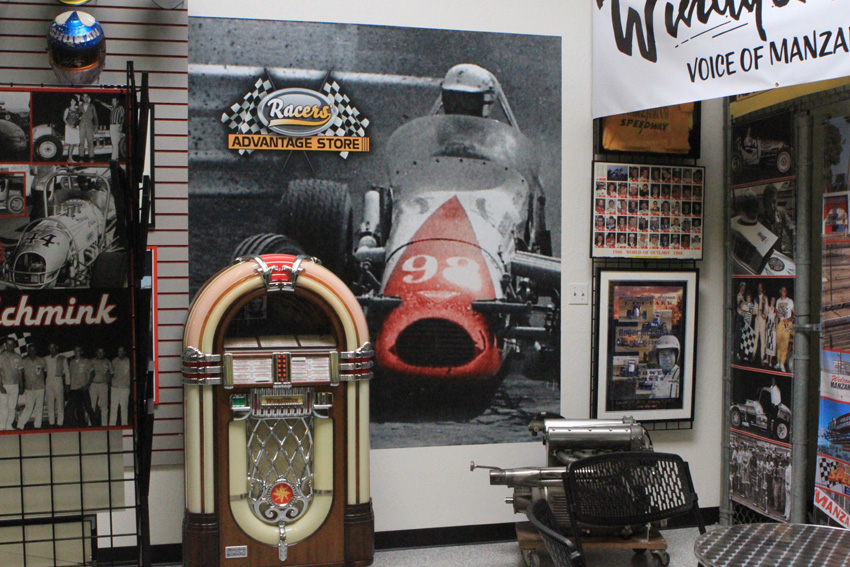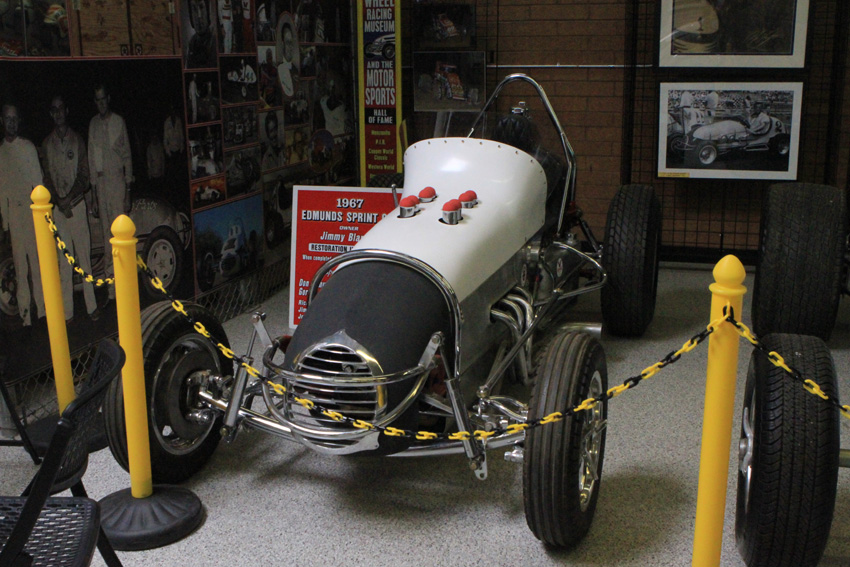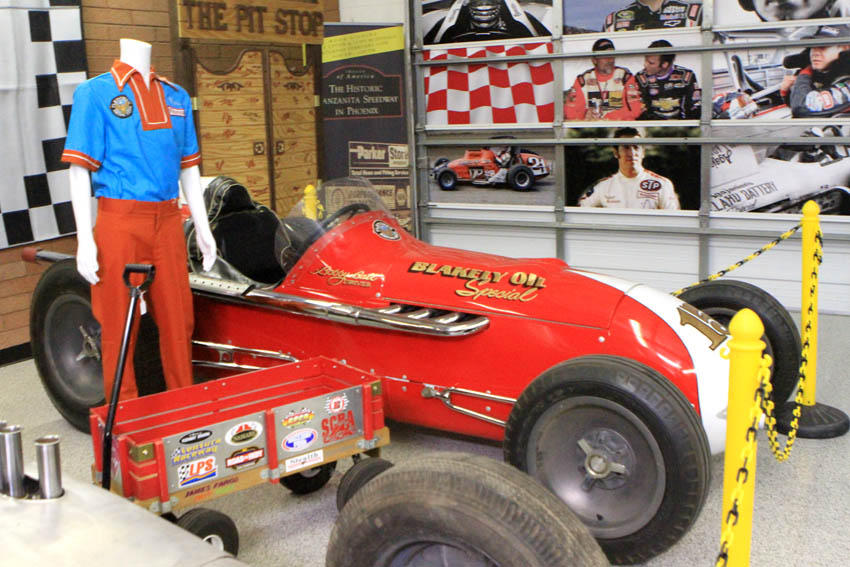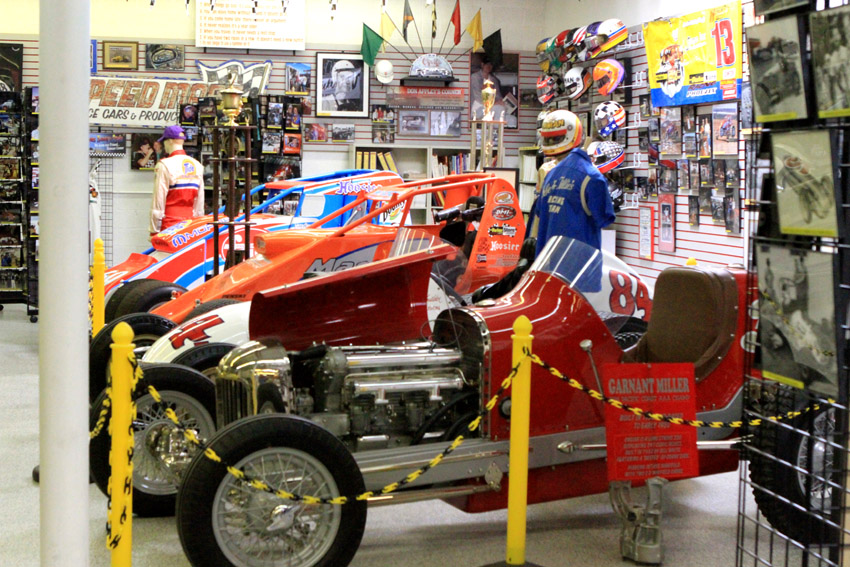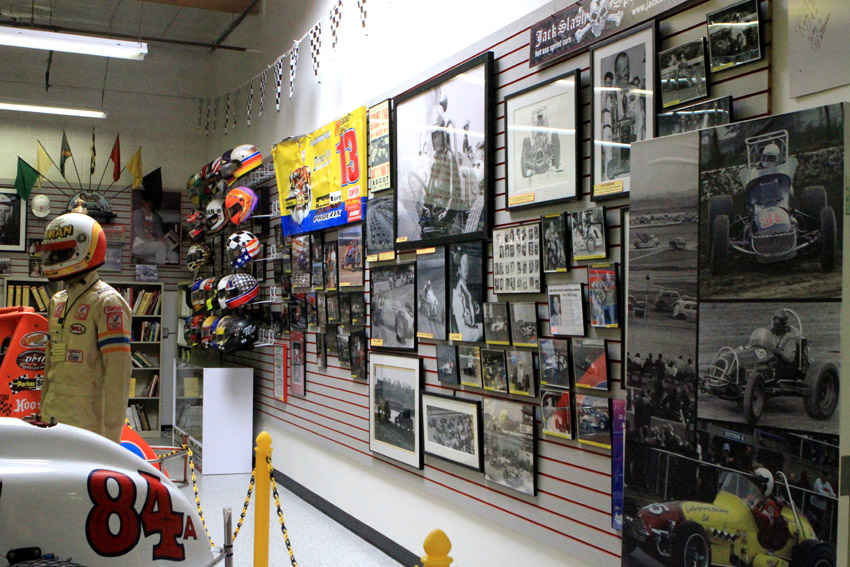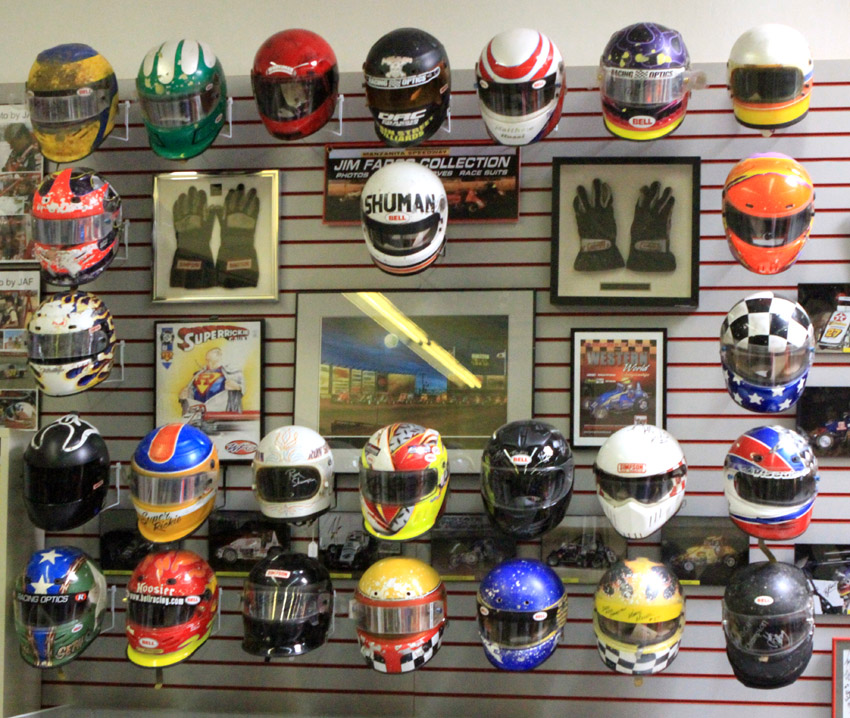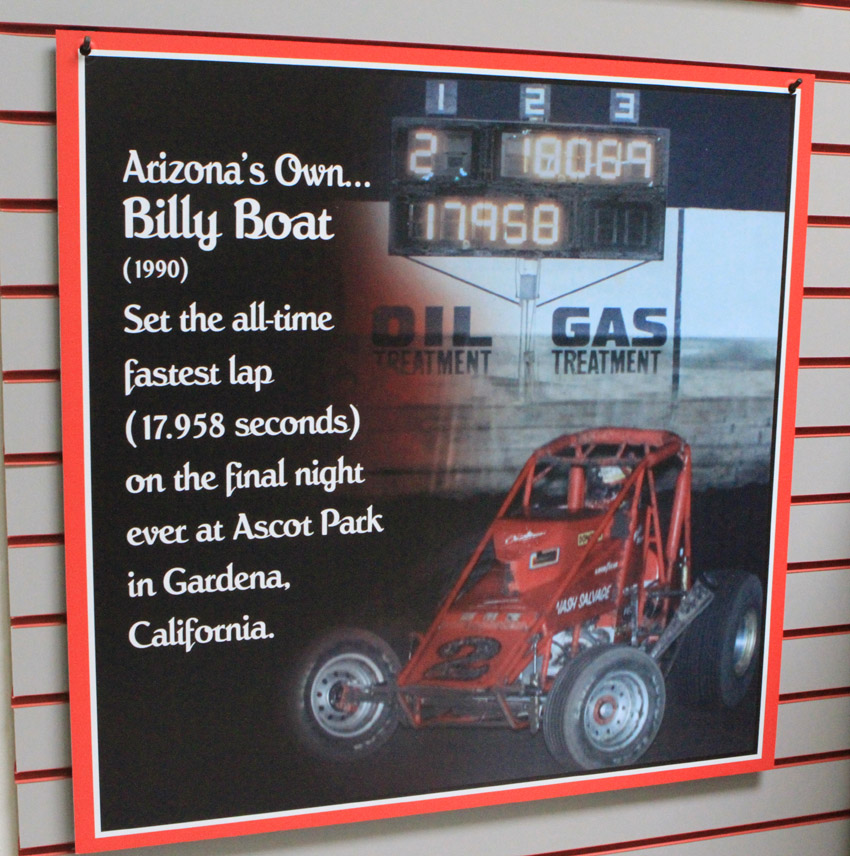 go to the museum at 3434 East Broadway Road -Phoenix, AZ - 602-438-0022


All photos &copy 2014 Mr. Wags Photos