The haulers are always let in early and everyone has to come back out to get a pit pass.
The Perkins school cars are always in the house. Kenny Perkins continues to get better each outing.
Matt Stewart has been off riding two wheel monsters for a while after shutting down his sprint car career a few years ago. After a serious arm injury he reconsidered coming back to sprints. This "new" car is a family affair with his mom and dad Dennis & Colette and Ed and ALexandria McWilliams. Ed has retired from driving but wants to stay involved. Matt had some early problems in his heat and was done for the night.
one of the pretty senior cars.
Corey Ballard came to play, but had a prblem in the semi and missed the main event.
Steve Brown didn't have much luck on the night. Maybe it was because he parked in the Bromme pit spot. Many racers are used to getting their own spot every race and I don't remember the last time Bruce didn't park there.
Hub Cap Mike Collins qualified then didn't race with the 410's. He did run with the seniors.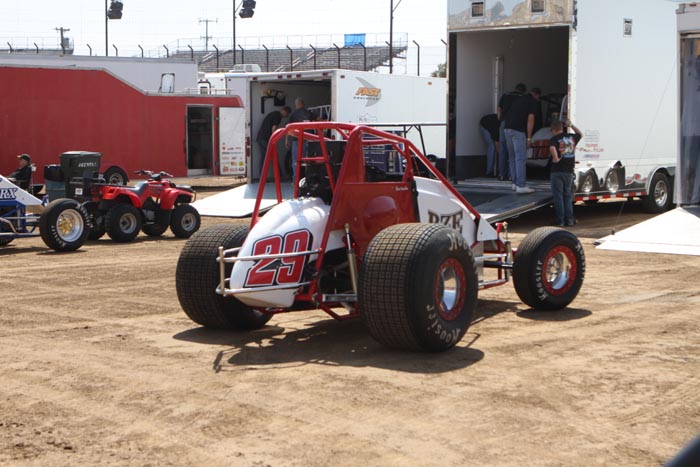 Bud Kaeding came down to play from the North and ended up 9th in the feature.
Another senior car.
R J Johnson won his heat and ran 17th in the main, his night ending on one of the many shunts experienced out there.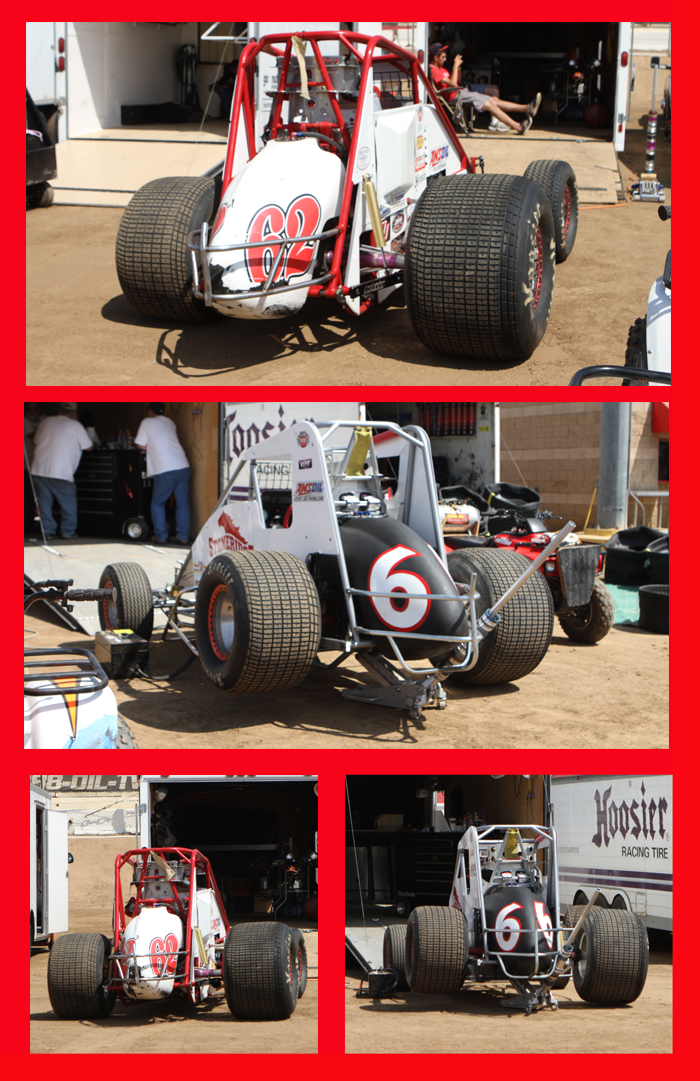 Team cars of the "were havin' fun" old guys rule Gary Potter and Jerry Welton.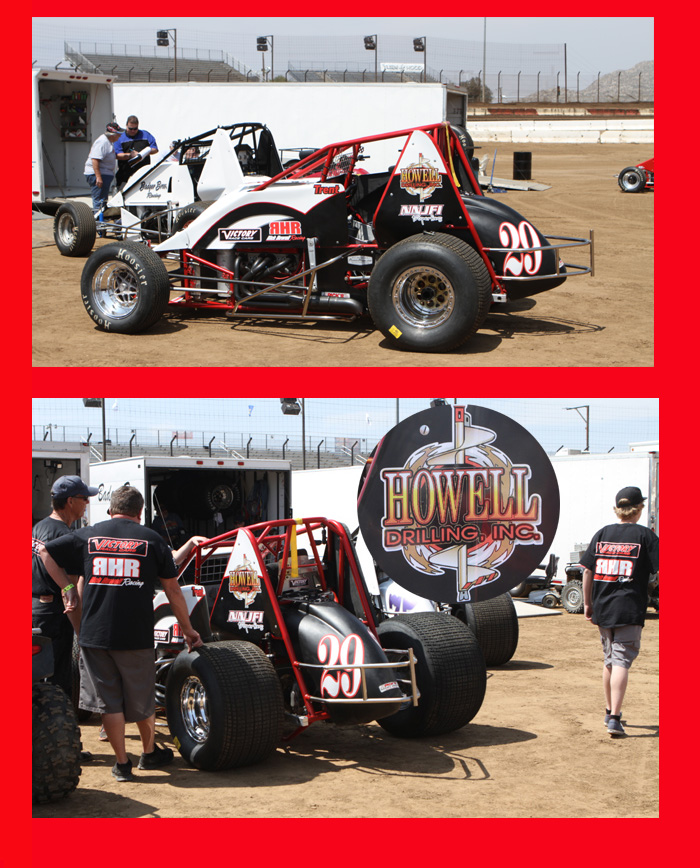 Trent Williams one of the young guns competitors.
Badger Brothers senior car.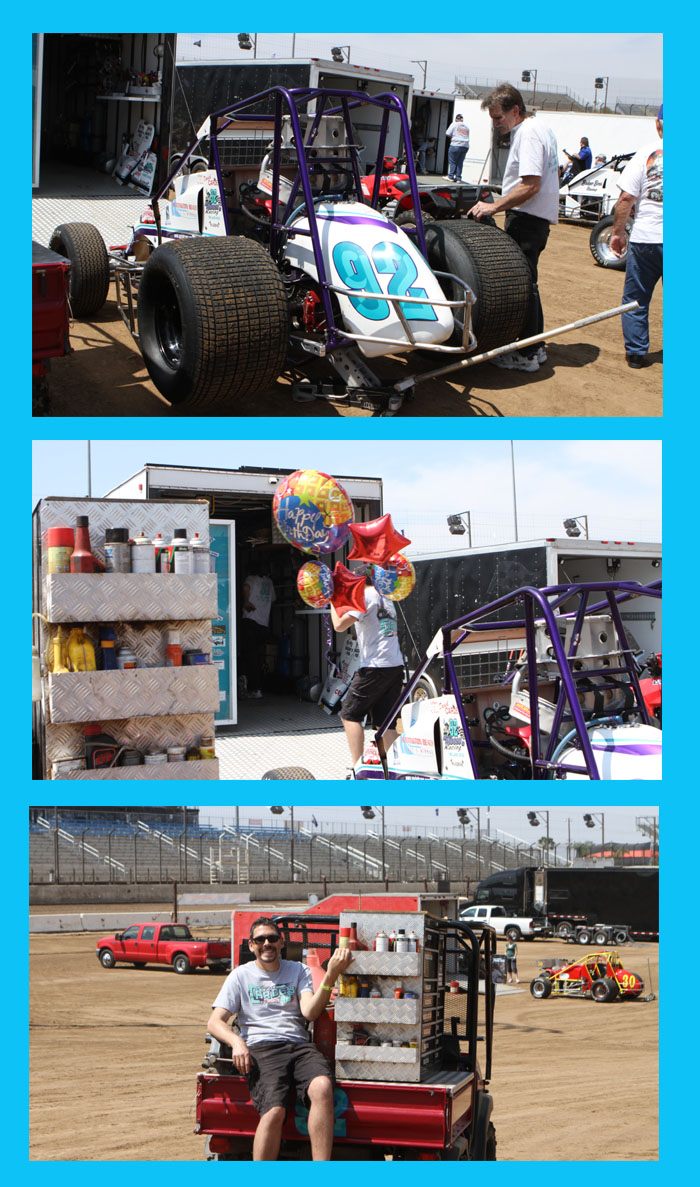 The Moosemobile was almost uncatchable until the fuel ran out with a couple of laps to go. David Cardey had no luck, but he coasted to a 3rd place finish out of fuel.
Ryan Bernal runs up front again in the Ford Motorsports car.
Another Senior racer.
Biggies cars with Markus Niemala and Jeff Sibley in the seats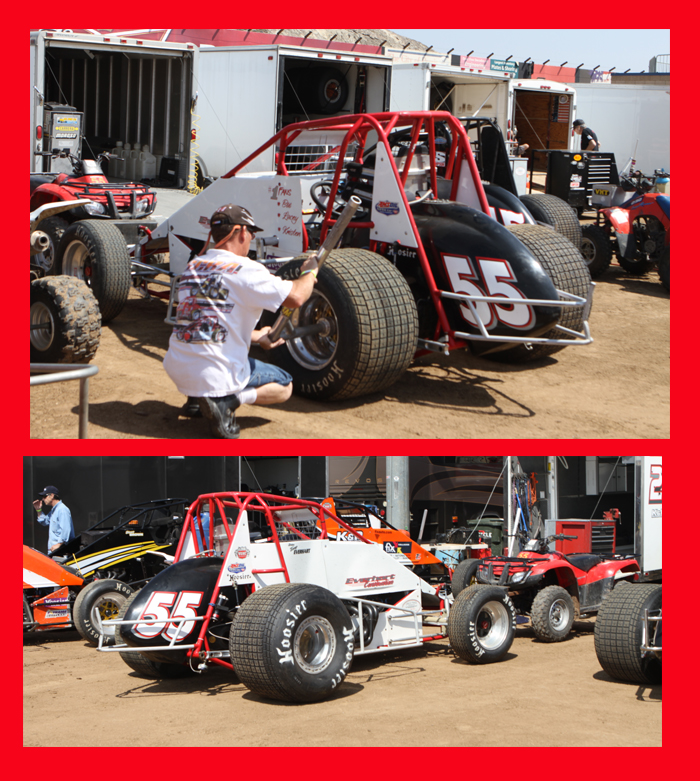 Tony Everhart is one of the little guys who supports the CRA very well. He made the main and ran 18th after getting in one of those incidents.
Matt Mitchell Got hooked in one of the problems and ended up 16th.
Brandon Thomson drove the Don Blair Racing special and just missed the main.
Brody Roa's show car is ready. Nice cover! Brody ran a strong 7th in the main.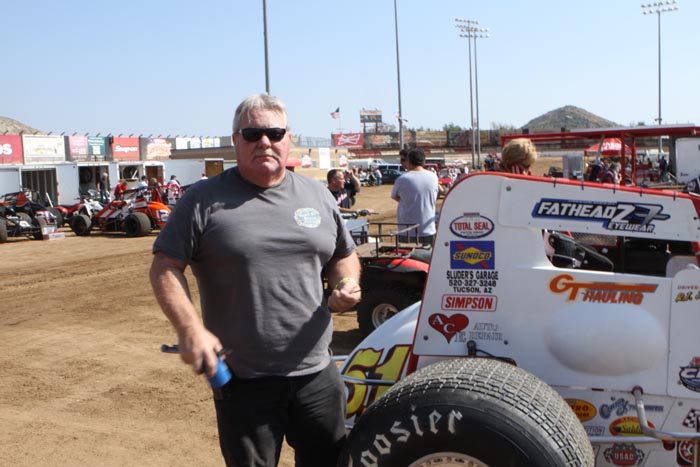 Ricky Johnson came with his son R J to race this week. Too bad he was in an incident too and finaihed17th.
John Aden, # 7a, went out before a lap was done in the main and Ed Schwartz won the Senior main.
Walt Stevens gets in the middle of a special confab, who knows what about!
A J Bender brought two cars to play with today. A 360 for the Young guns experience and a 410 that he finished 12th in the main in. IS that a redundant in?
Richard Vander Weerd ran 14th in the main
His brother Jace missed the main.
The Williams pit area was especially busy with Logan's car running with the young guns tonight.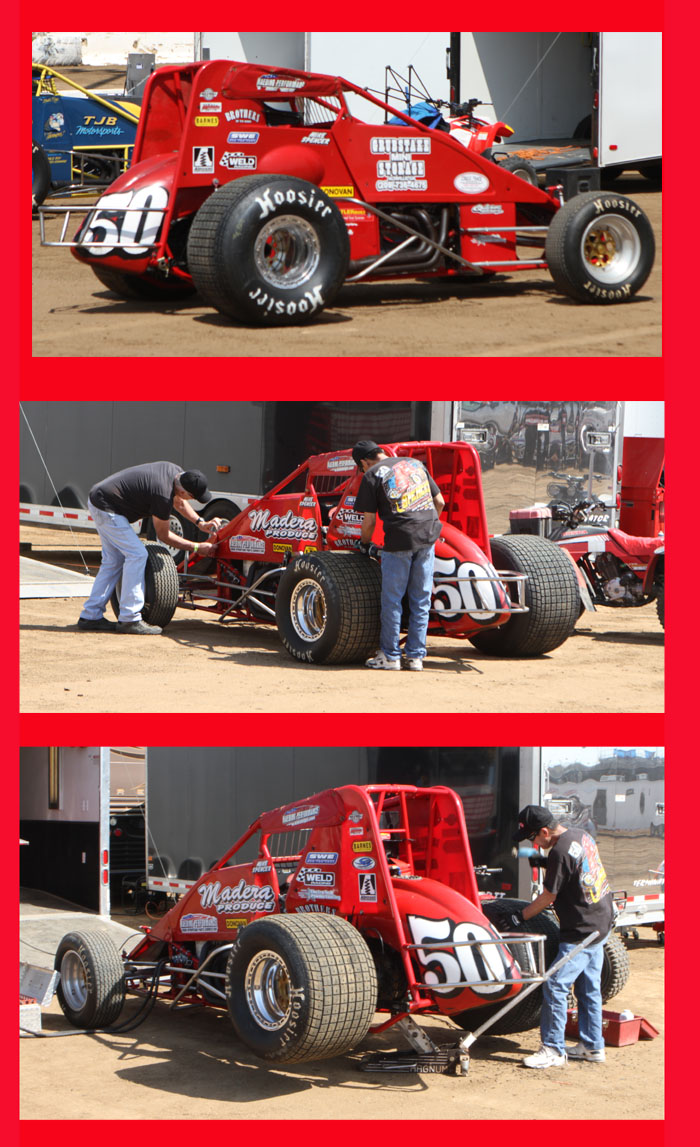 THe little red sucker getting maintenance. Gary Tanaka has a new friend helping out with Paul Dean looking for someting to do with the little blue bugger parked due to lack of $$$$$. Mike Spencer came dfrom the back for 6th.
David Bezio was 20th after his incident.
THe two silver bullets are over there waiting fro thweir one/two finish later.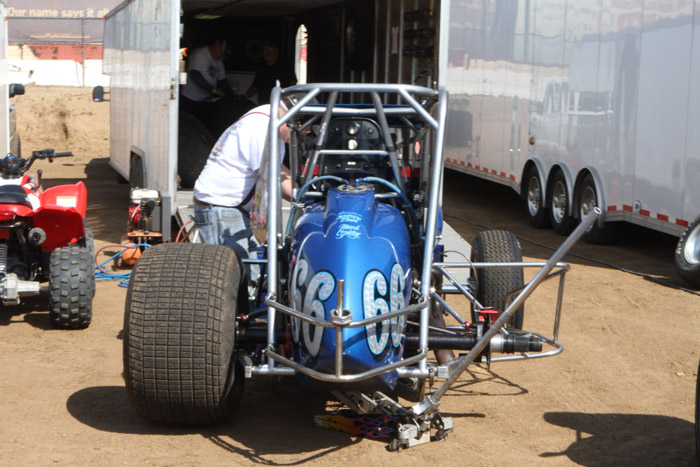 Dave Miller's blue # 66 gets ready fro Rickie Gaunt. Rickie was in 13th at the finish.
Rick Hendrix Gave the senior main his attention when he finished a close second in their main.
Drivers meeting has it's moments, especially if veteran Rickie Gaunt has a few questions.
Here one young lady takes a pic of the white board for it's content.
Long range pit view from my turn four spot.

A collage of cars coming out to pack the track.
Biggie's blue cars.
More track packers showing up to get muddy.

More.
Drivers ready to go.
Seth Wilson
Gary Potter and Nic Faas

Track packing is a little muddy.
More muddy sprinters.
Coach in action, always with a smile.
Going to the mud pit.
Matt Mitchell
Pit looks
More look around.
The EMT's are there for us always.
Ryan Bernal at the pit meeting.
Damion Gardner and Julie Shiosaki listen at the pit meeting.
Mike Spencer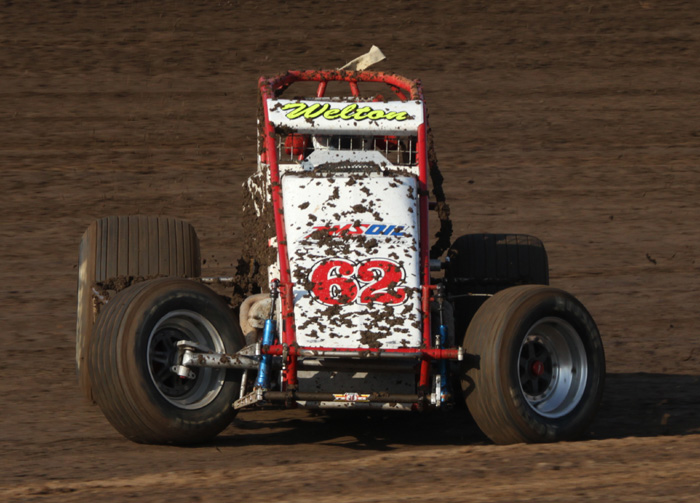 Jerry Welton
Matt Stewart
A smokin' Rickie Gaunt
Super Rickie Gaunt, no smoke.
Corey Ballard
Greg Alexander
AJ Bender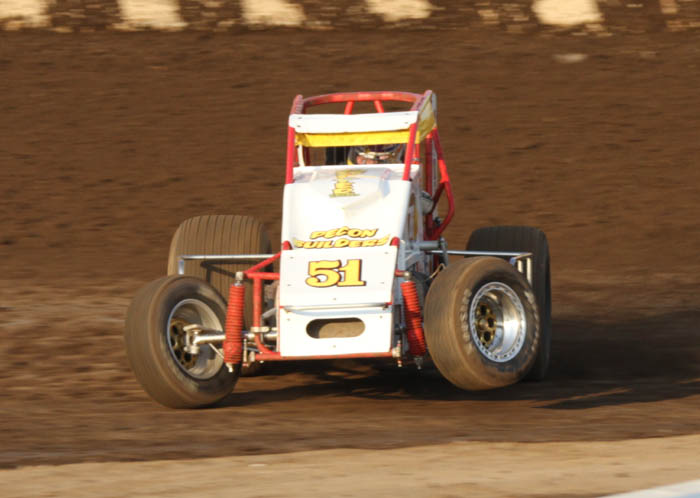 R J Johnson
Marcus Niemela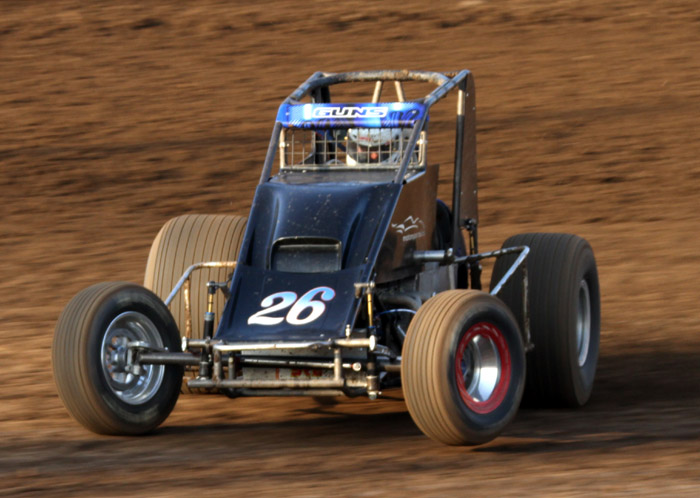 Billy Blinn
Richard Vander Weerd
Ryan Bernal
Tony Everhart
Damion Gardner
Bud Kaeding
John Aden
Rip Williams
Nic Faas
Cody Williams
Kenny Perkins
Seth wilson
Brody Roa
Hub Cap Mike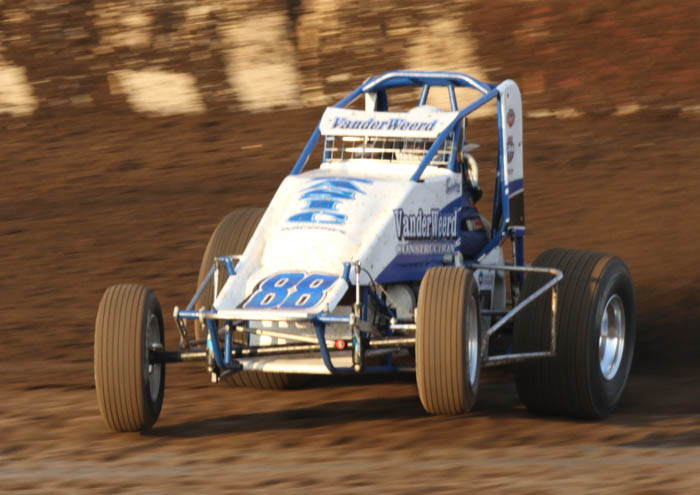 Jace Vander Weerd
Mike Martin
Cal Smith
David Cardey
Jeff Sibley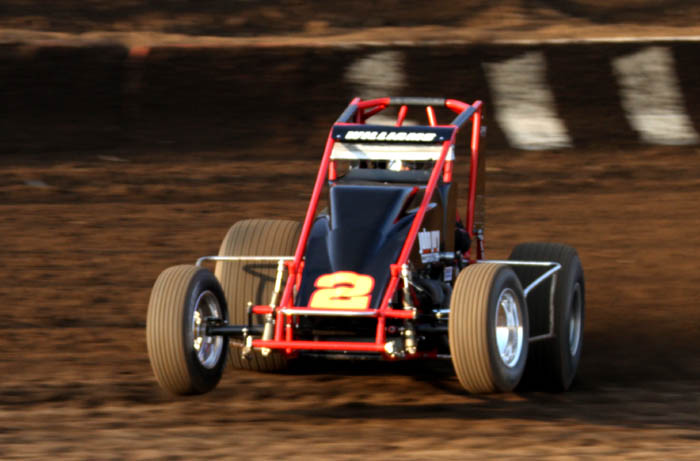 Austin Williams
David Bezio