Saturday qualify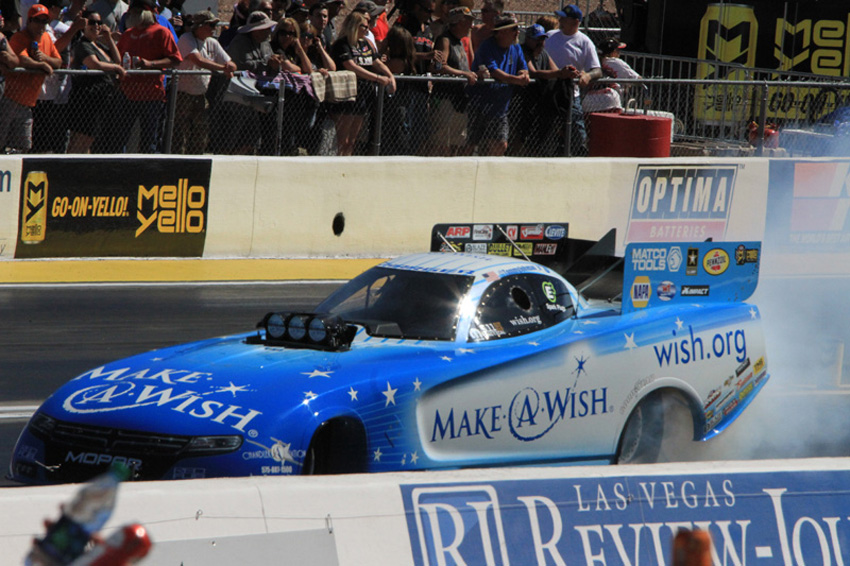 Tommy Johnson Jr time 4.027 and 10th fast
Cruz Pedregon time 4.373 and 13th fast
Cruz backing up
Cruz and Tommy off!
Going
Going
Done!
John Force time 3.984 and 8th fastest
John Force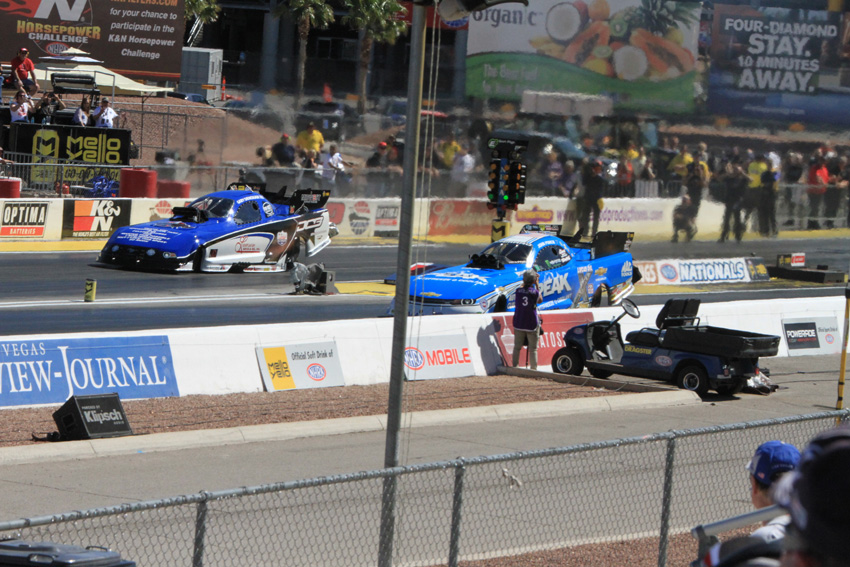 John and Gary Densham. Gary didn't qualify this week after the racing world helped him rebuild his car after it was destroyed at Gainesville the last race. After the crash he said "I'm done", but a lot of help came in allowing him to make this race.
They are off and running
John's on a run!
Chute's out!
Matt Hagan time 3.998 qualified 9th
Short burn out!
More
Ready to back up
Robert Hight time 3.980 qualifying 7th
Robert smoking it on a burn out
more Robert
Hagen and Height blast off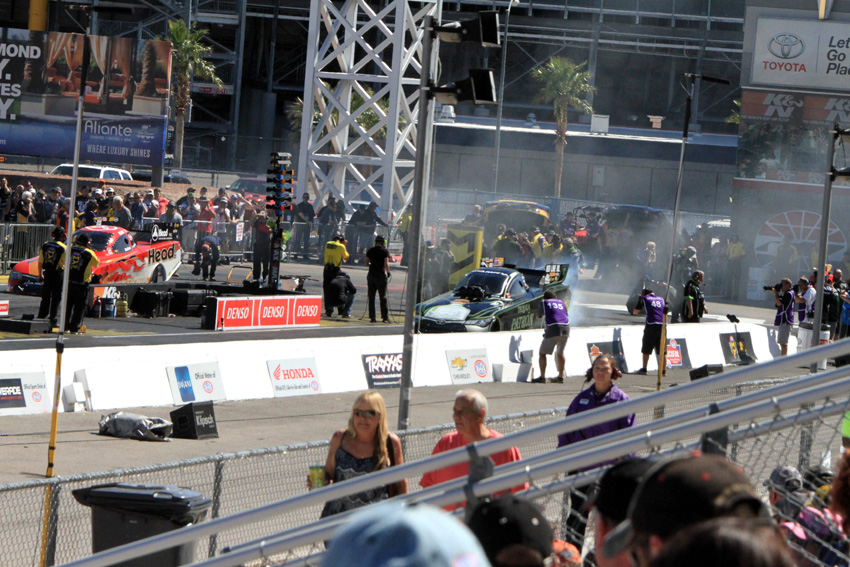 Chad Head (time 3.974 6th quick) and Alexis DeJoria (time 3.947 5th quick) take off!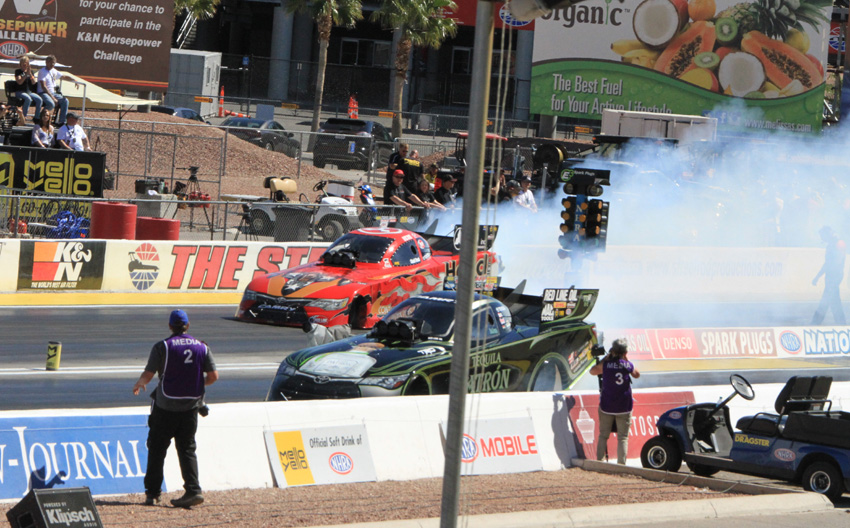 More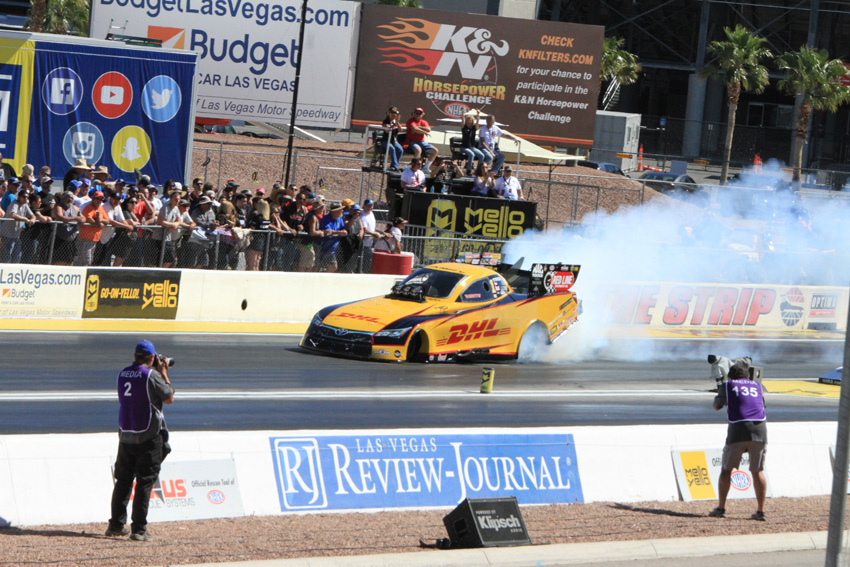 Del Worsham time 3.947 4th quick!
Tim Wilkerson times 3.936 and 3rd quick
Tim and Del after burnout, read to back up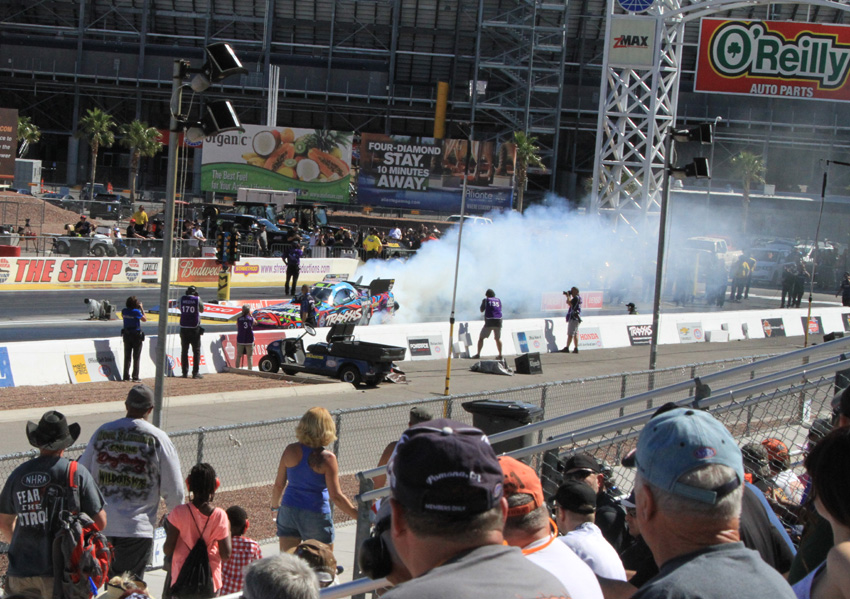 Courtney Force times 3.928 and qualified 2nd quick!
Courtney smokes one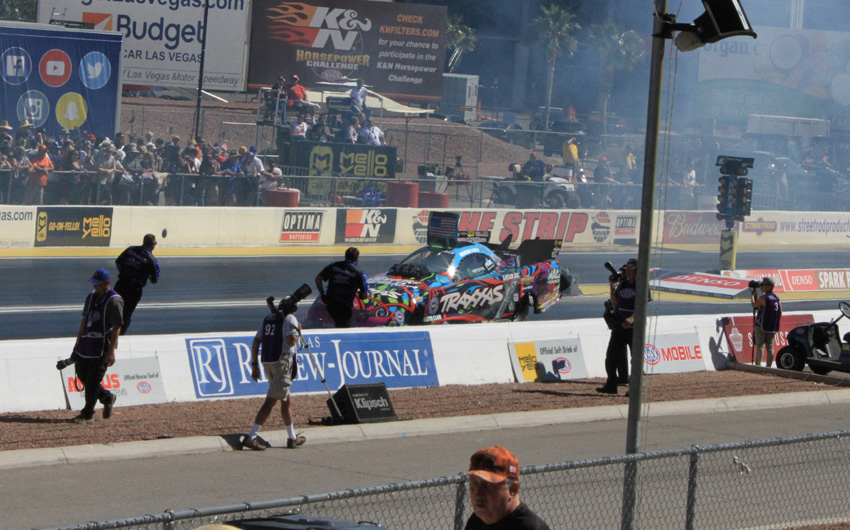 Courtney backing up
Jack Beckman timed 3.916 Quick timer!
Courtney and Jack with chutes out after the fastest side by side run of the day. Courtney won the checkers with a hole shot.
Britney Force work area
John Force small trailer?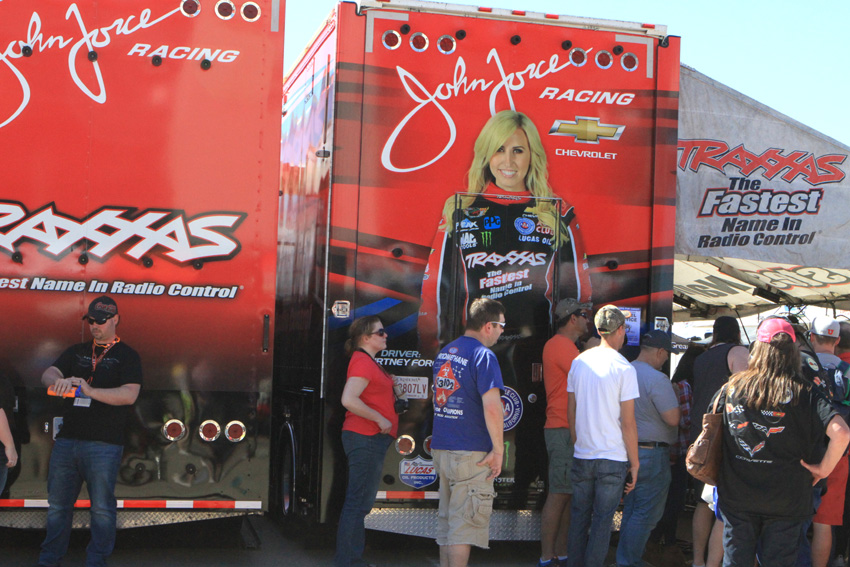 Courtney Force like trailers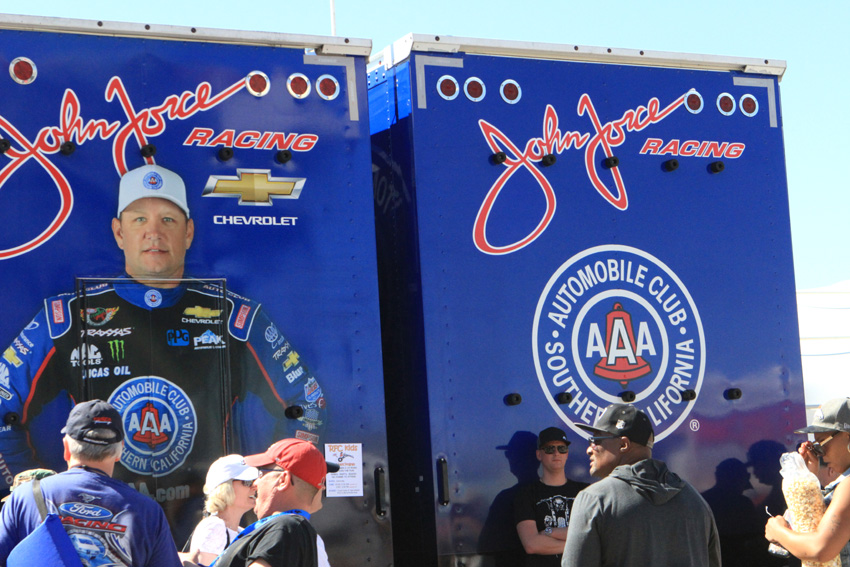 Robert Height's rigs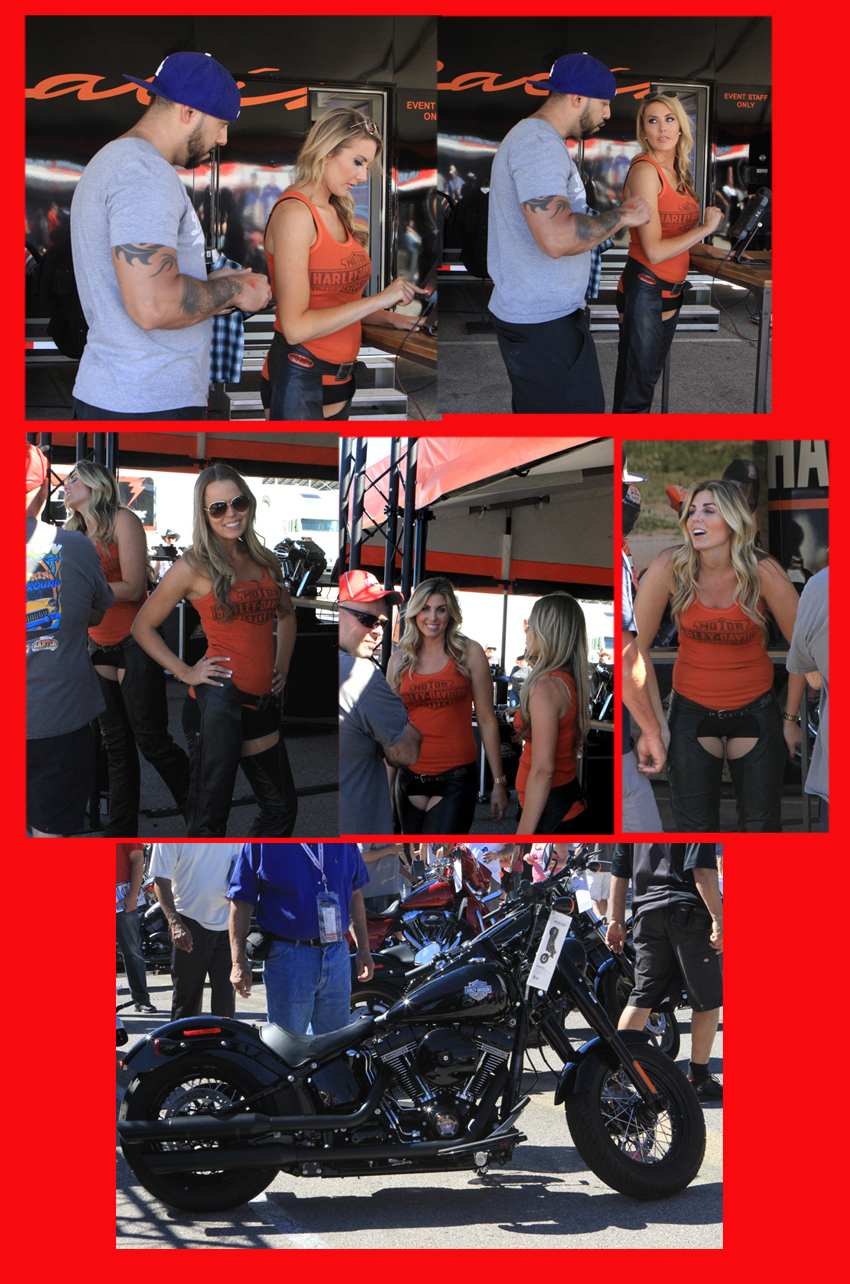 My grandson Tory signs up to win a Harley. I told th tall blond I had a secret. I worked for Kawasaki for 30 years. She said does that mean you don't want to sign up for the drawing? Duh!
Tim Wilkerson's Make a Wish pit area
Clay Millican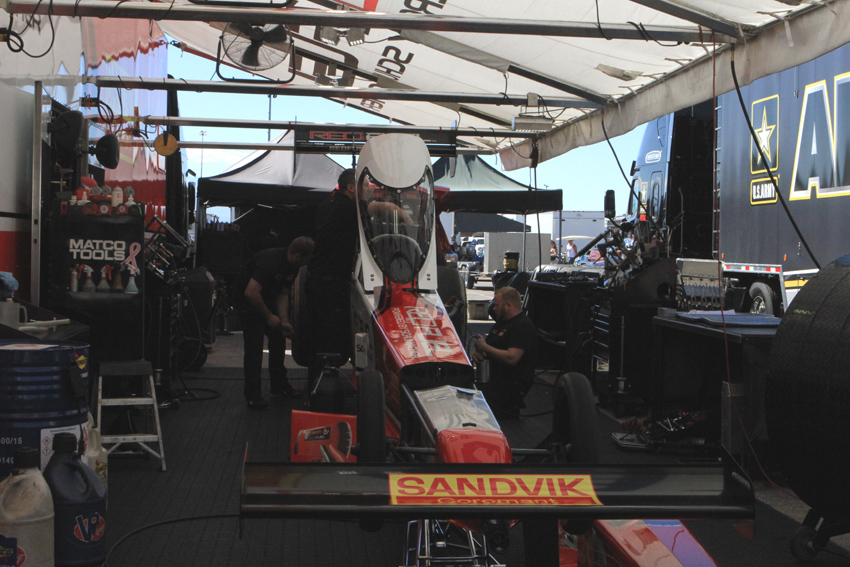 Shawn Langdon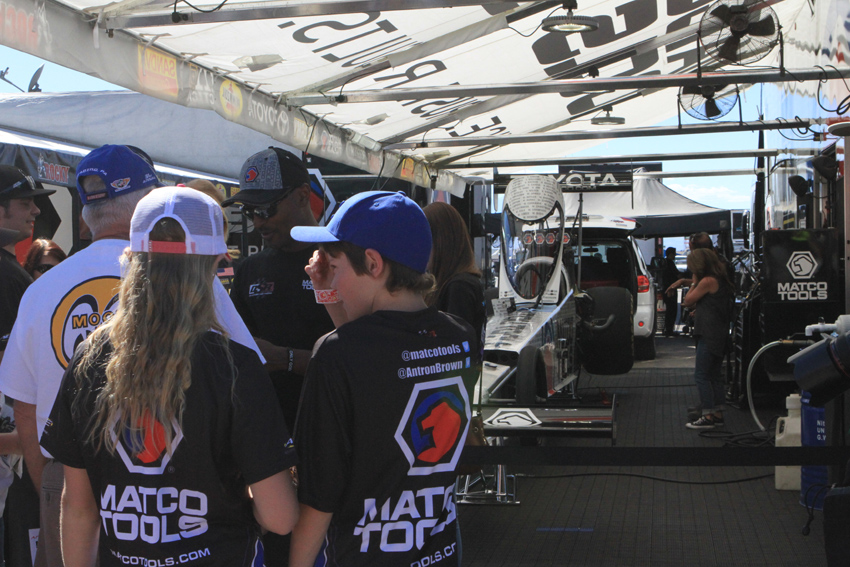 Antron Brown
Wandering thru the pits with fans around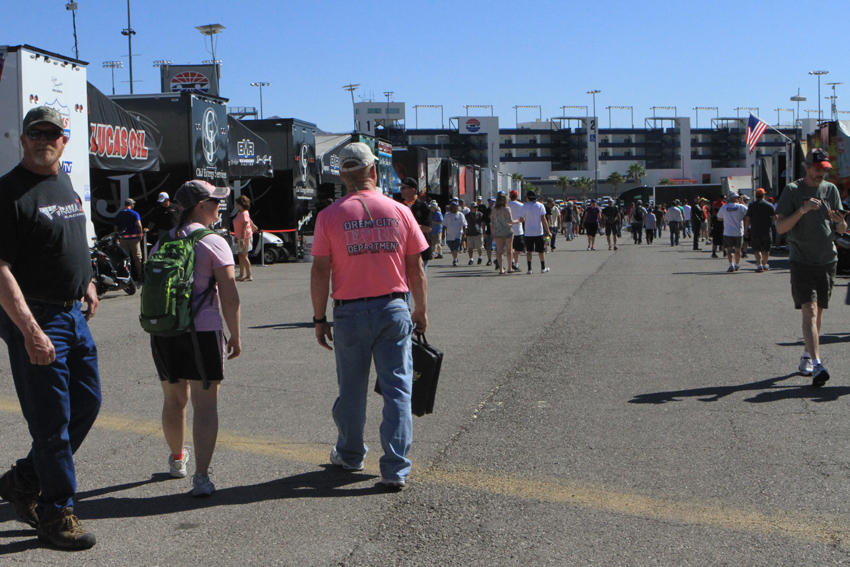 More of the same
Richie Crampton
Dave Connolly
Troy Buff
Top fuel Harley that caused me to ride awa as my eyes watered badly when I found mself downwind. Smelled like nitro to me!
Another top fuel harley looked sharp.
An old Indian two wheeler from the past
Another Top Fuel Harley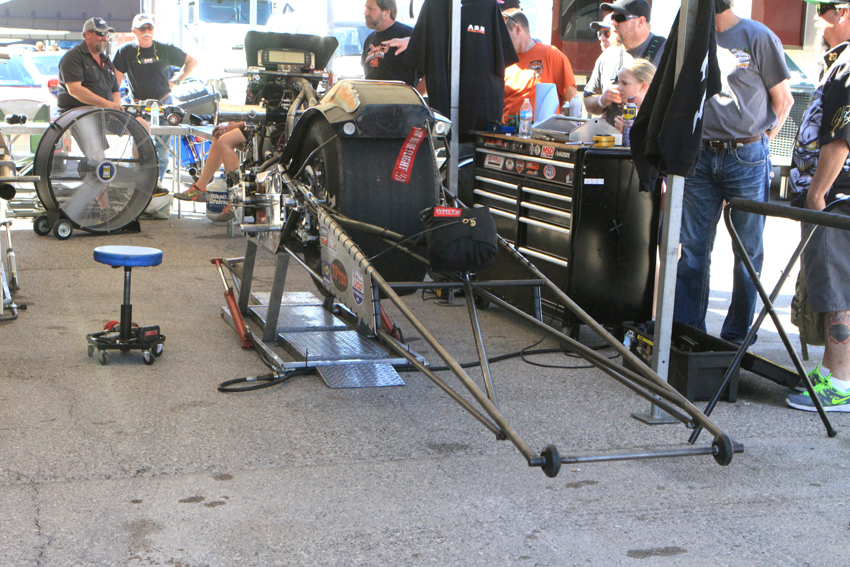 And another
Bobby Ray McMahan's top dragster trailer is sharp
This Top Fuel Harley ran 6.41 on a fast pass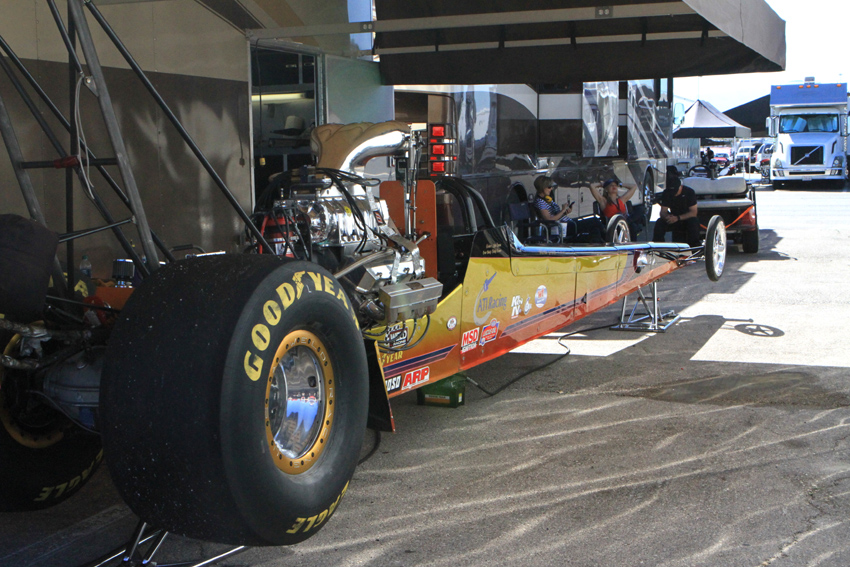 A hot Vette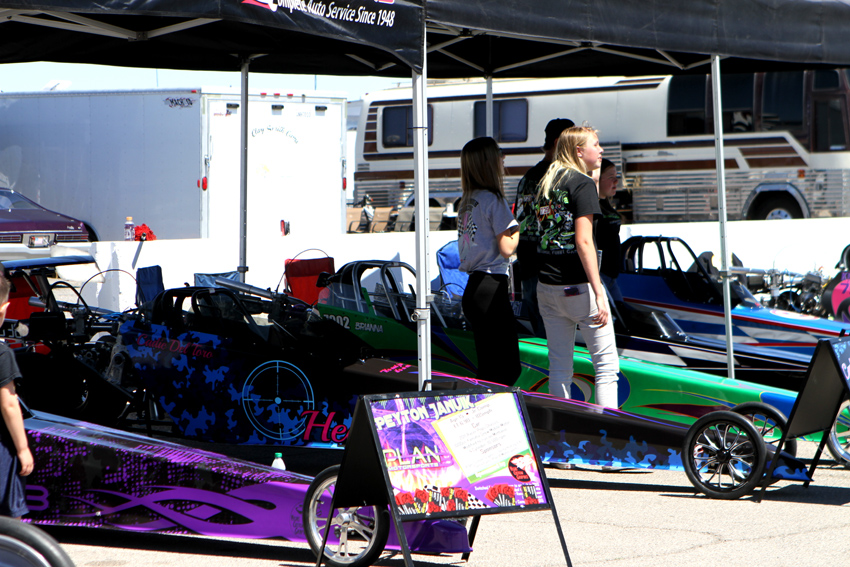 The junior fuelers were lined up as we cwent in
Jolly Rancher Candy wheelstander was in the house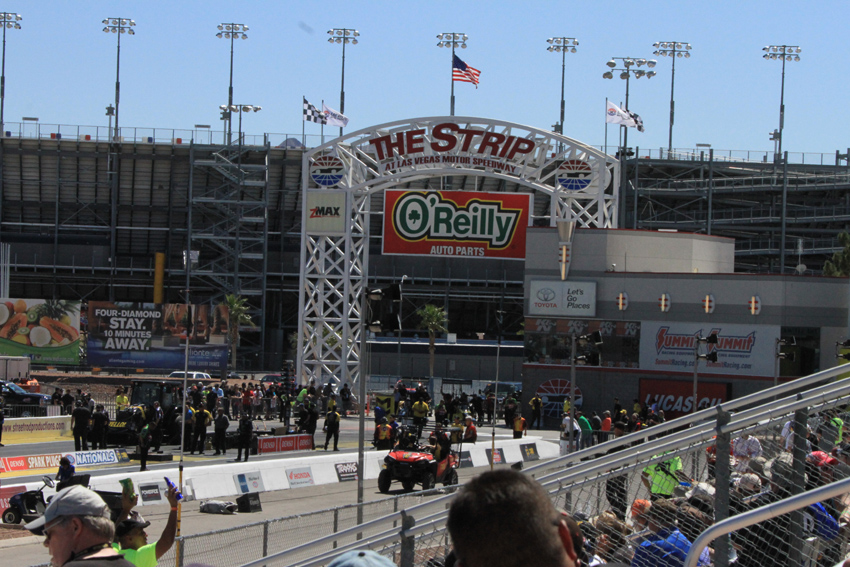 The Strip at Las Vegas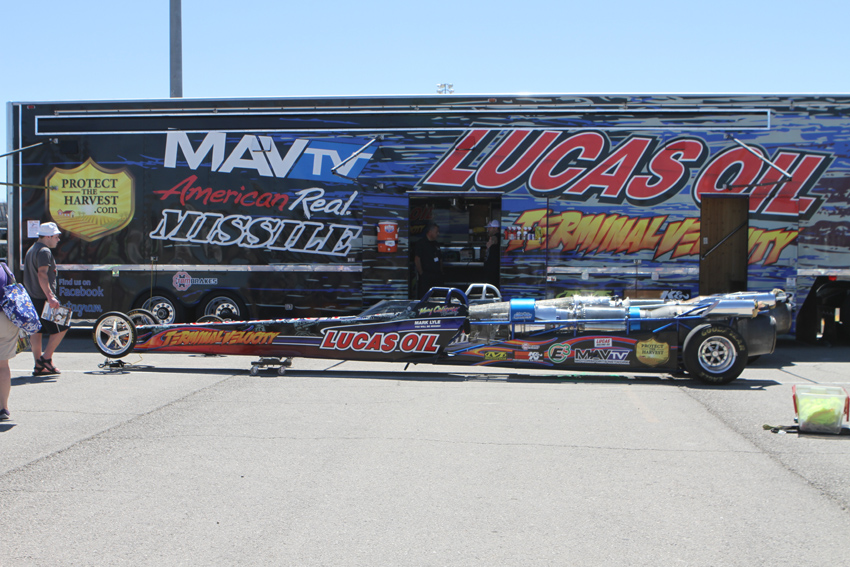 A jet dragster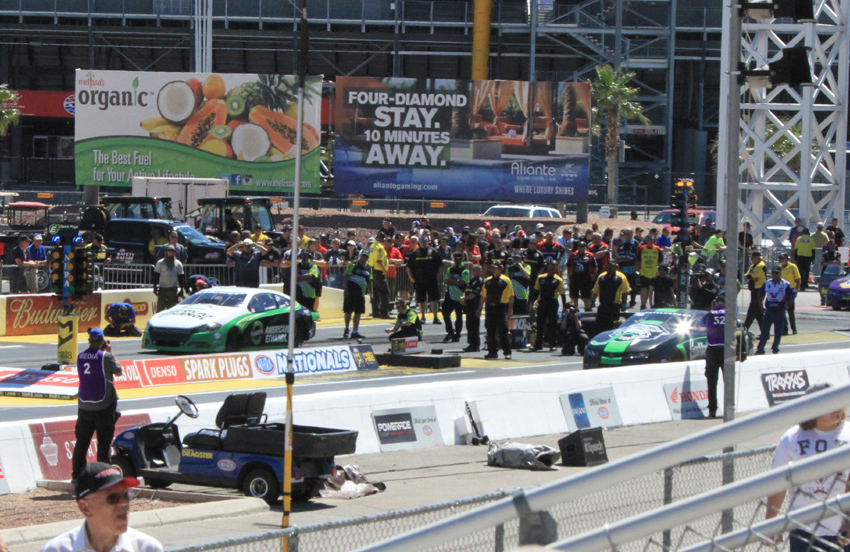 Pro Stockers
Steve Faria (timed in 4.211 and qualified 14) Steve Chrisman (timed in at 4.589 and qualified 15) smoke off the line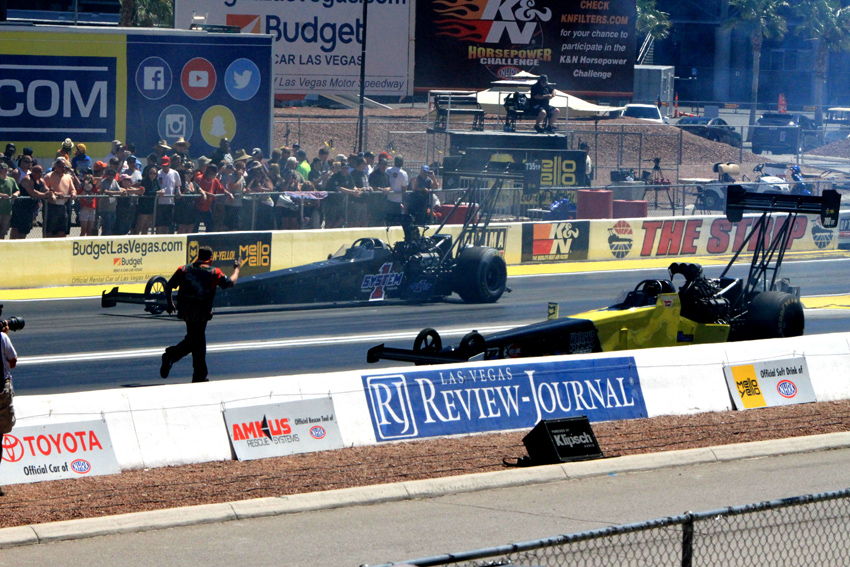 The Steve's backing up
The Steve's in the lightas
Troy Buff timed last at 6.675
Clay Millican timed 3.809 and qualified 10 th
Terry McMillan timed 3.993 and qualified 12 th
Leah Pritchett timed 3.878 and qualified 11 th
Leah and Terry burning out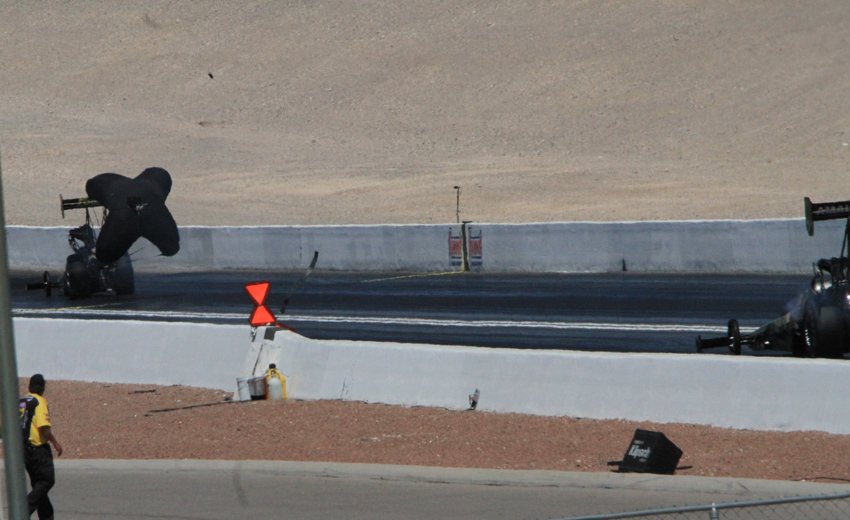 Chute out
Burn out!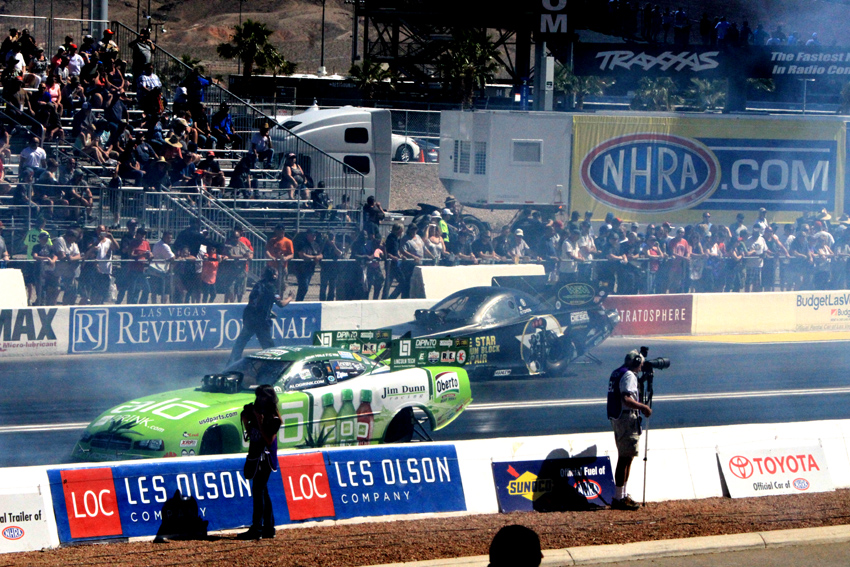 Terry Haddock and John Hale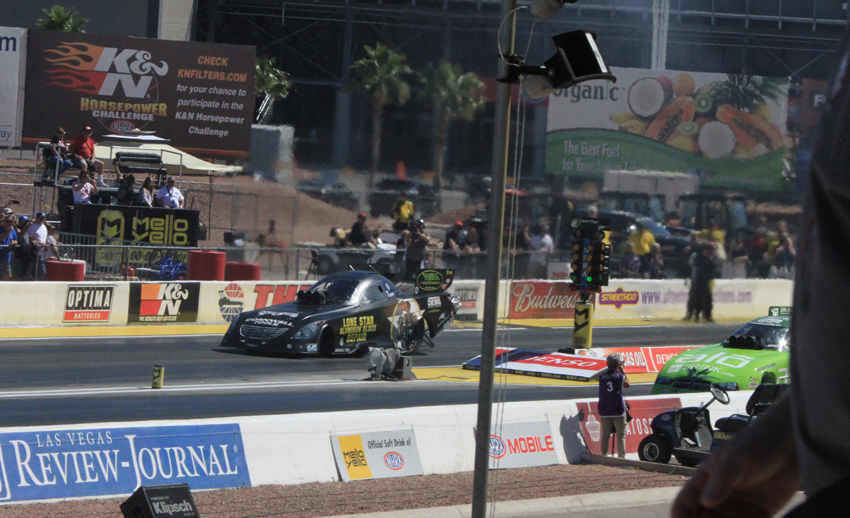 Terry Haddock ran 5.119 and qualifired 16th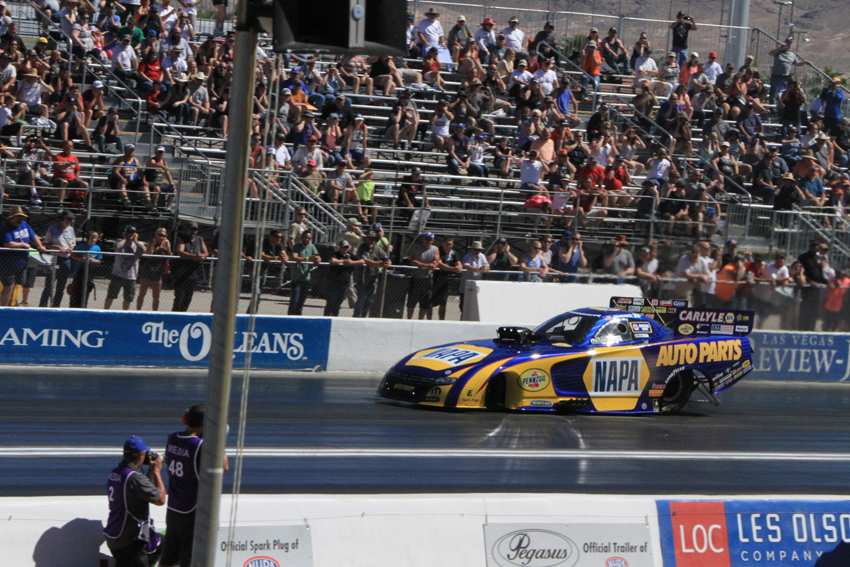 Ron Capps missed qualifing for the first time in several years
Ron Capps
Ron Capps smoke rolling out under the car at the top end
Capps with the bod up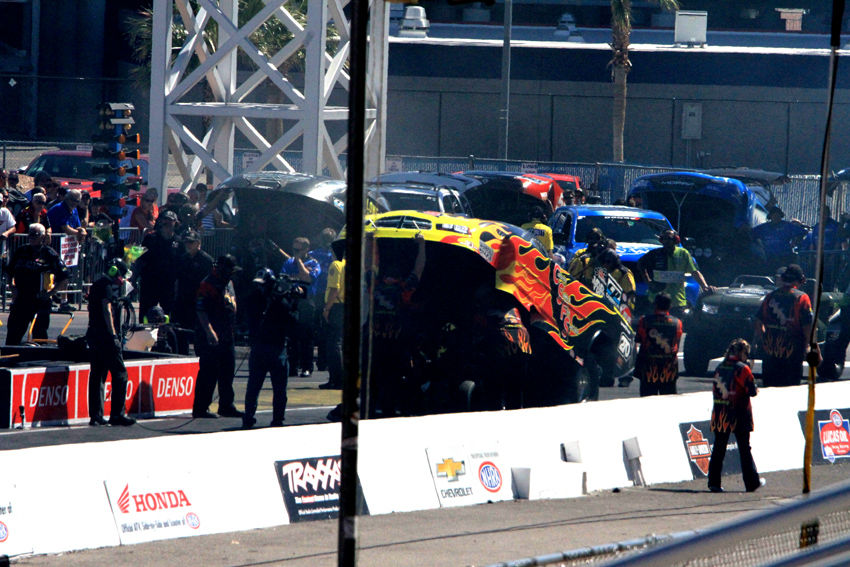 Capps returning form the top end after a run
Double chute out!
Bob Bode
Bob Bode
Floppers open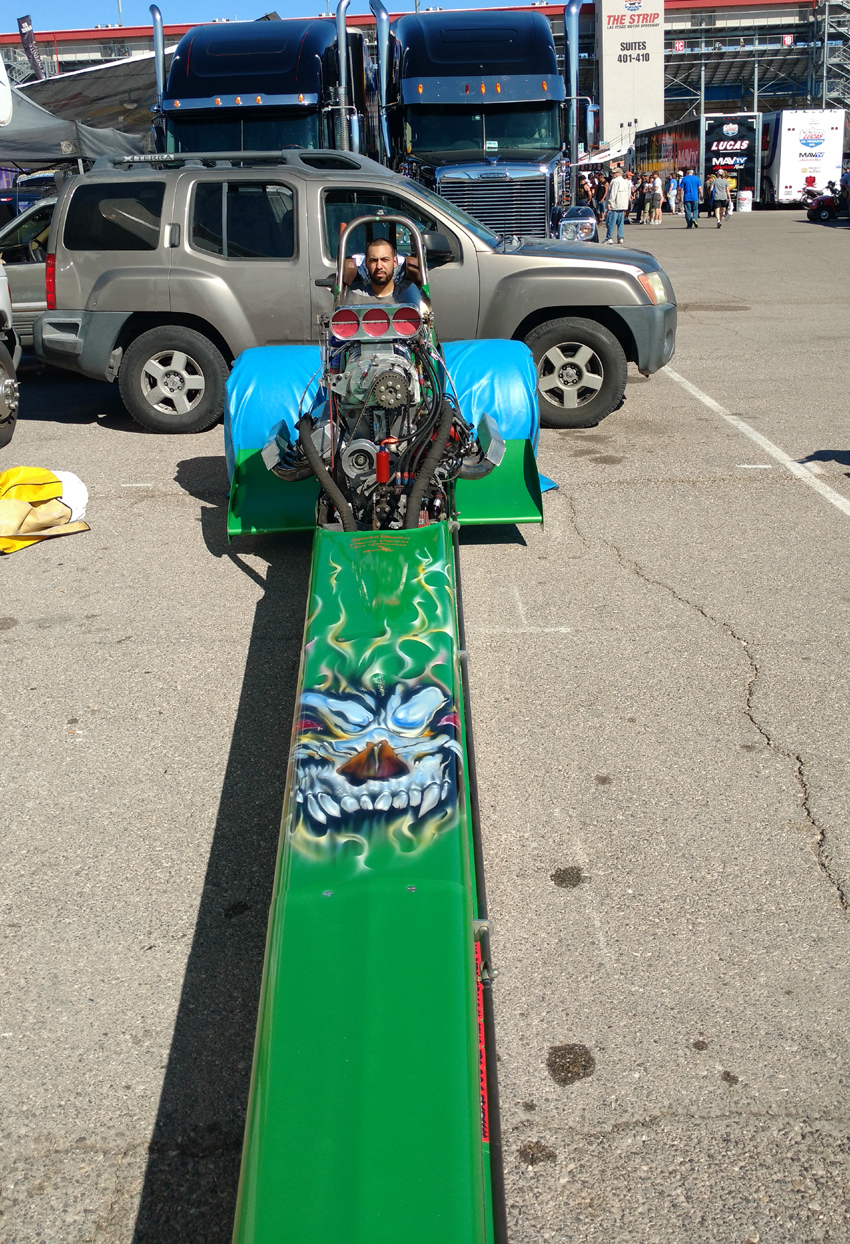 My grandson Tory found a ride in the Sharron Brothers dragster
He said it was a little tight in the cockpit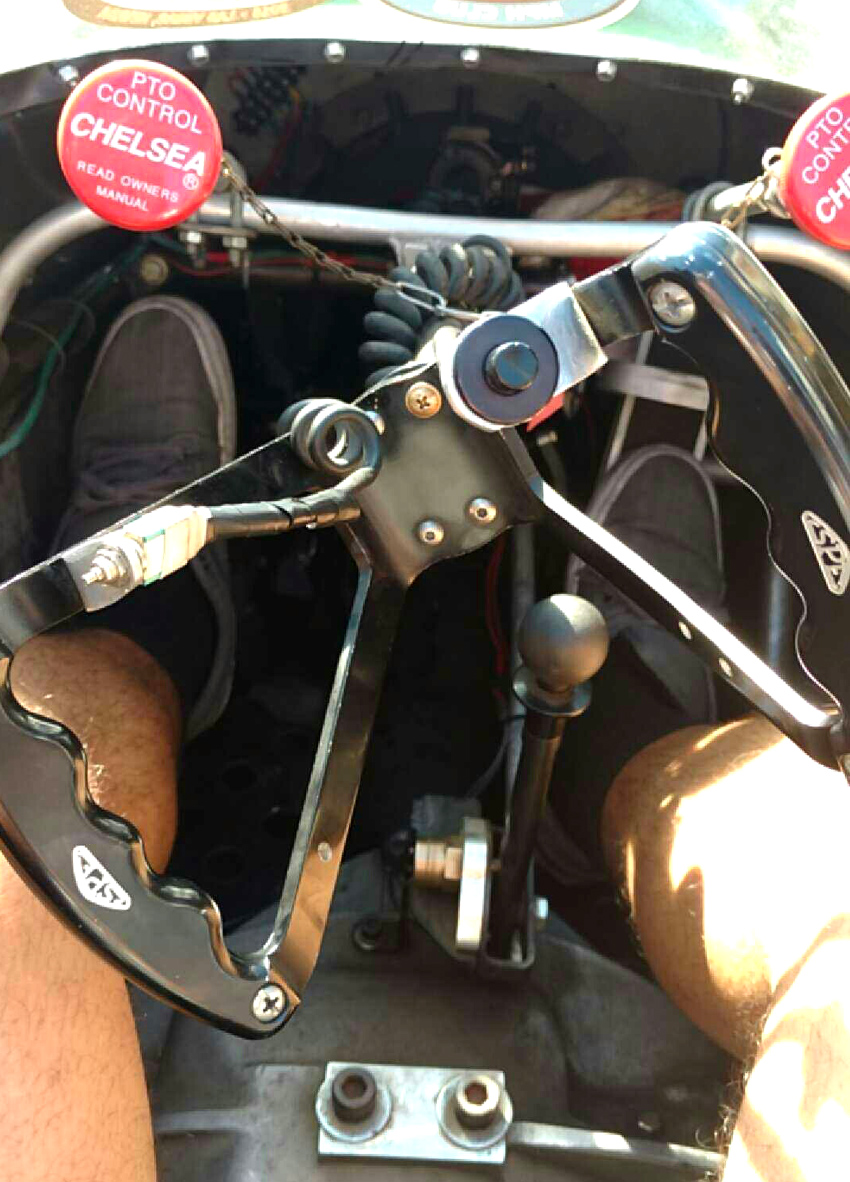 The view within
Jon Capps body up
Jon smokin it. He missed qualifing
Steve Torrance AND Doug Kalitta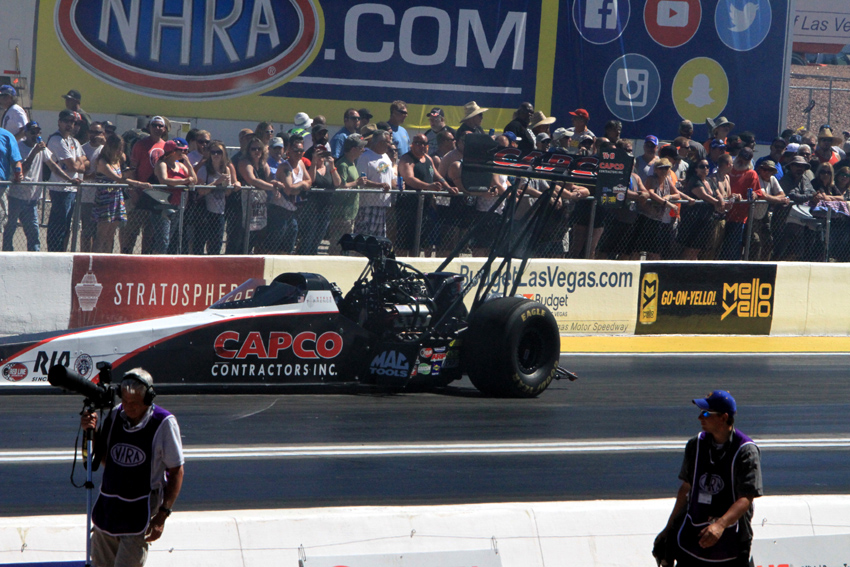 Steve Torrence
Doug Kalitta
Dave Connoll and Scott Palmer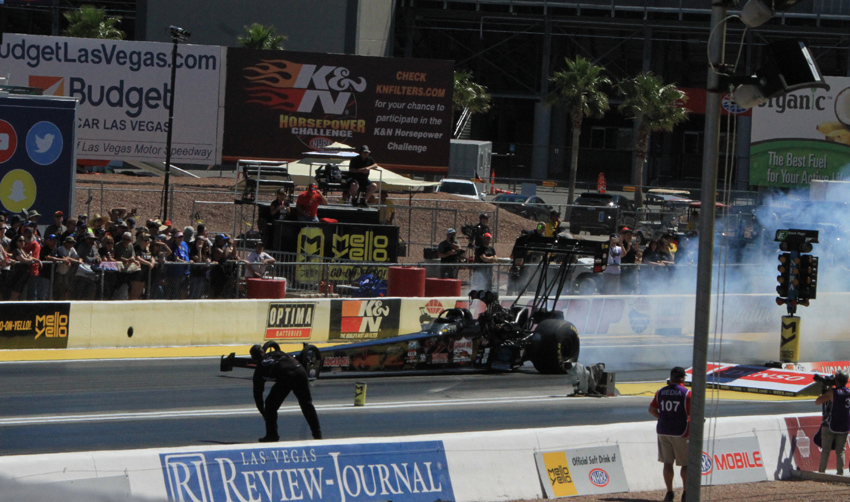 Scott Palmer
Dave and Scott
Antron Brown ended up winning the Top fuel battle
J R Todd
Tony Schumacher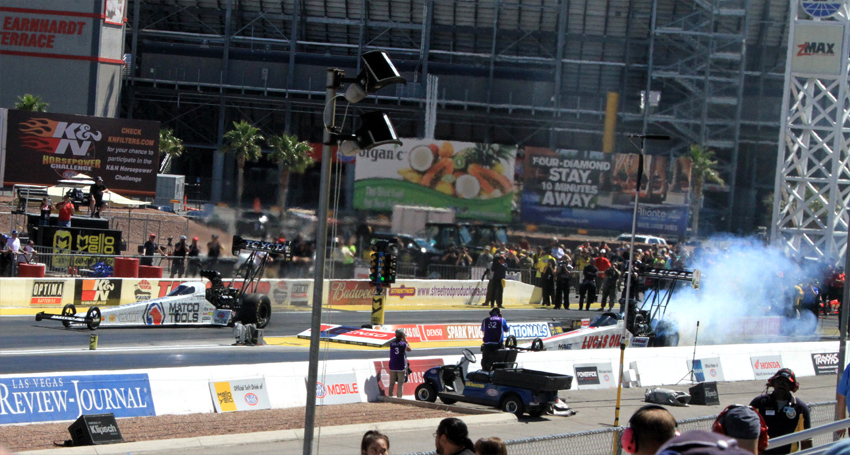 Antron Brown and Richie Crampton