The pits from a few angles is very desert like.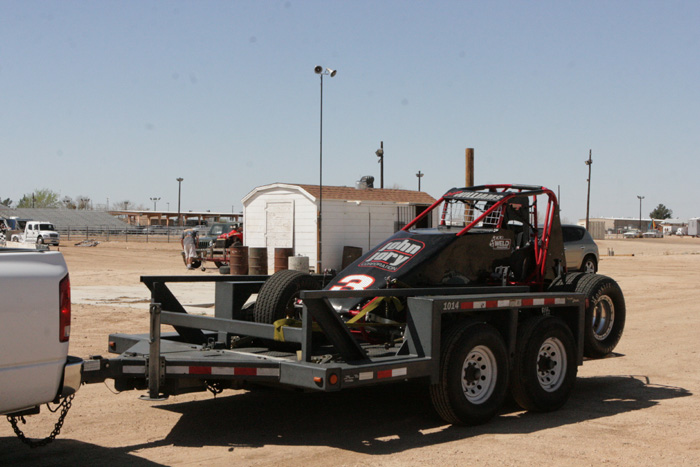 The black stealth hauler can only handle three cars so Logan's mount comes in on an open trailer for his debut to run with his father and brothers.
It was an open wheel night with TQ's too.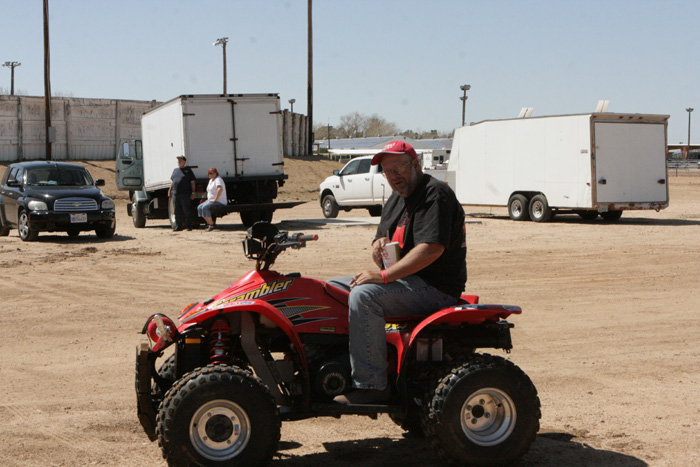 Coach came to be "big push" today.
Moosemobile getting ready to win!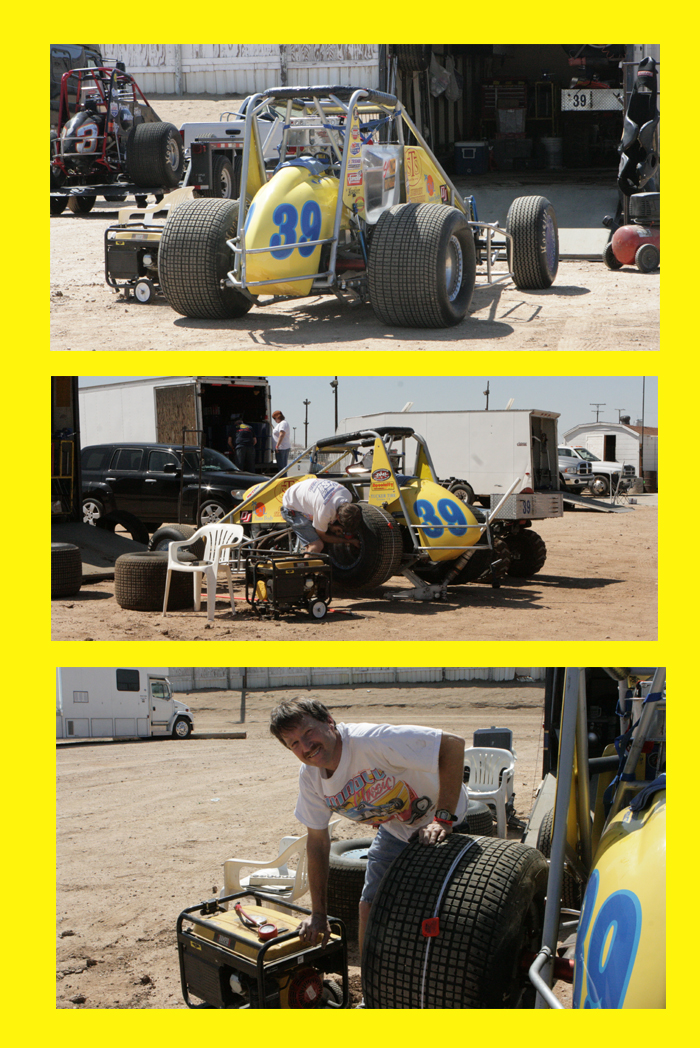 Cal Smith lives just down the street from the track.
The Williams clan at work getting 4 cars ready.
Seth Wilson had his night end early with an incident influenced flat tire. He got $400 of the Don Flanders Racers Bucks money.
Kenny Perkins was 8th on a strong run at his home track.
Trent Williams is a "young Gun" rookie just getting started. He looked pretty good running 10th.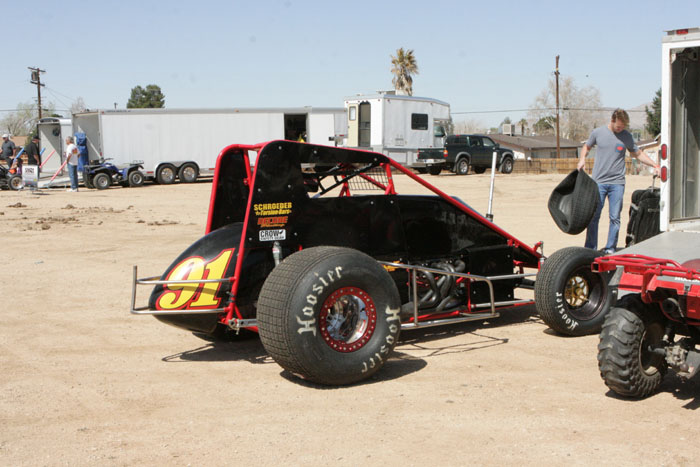 Matt Mitchell drove this car, one of his old ones I heard and was 6th.
This is the patch put on the Don Flanders T-shirt Quilt being raffled off. Don's sister-in-law Diane made the quilt and it will be raffled off at Perris on May 4th but raffle tivkets are avaiable today.
Former CRA official Beezer always hides from the camera.
Nic and Damion silver bullets.
They both did well.
The dwarf car was visiting.
This might be the midget winner if Kyle Cline drove it?
John Aden's 777 car was 7th in the main.
Our flag adds to John's car on the track.
Seth Wilson was out early with a flat tire.
Matt Mitchell came in 6th.
Corey Ballard made the trip and was 13th.
Cody Williams
Nic Faas packing the track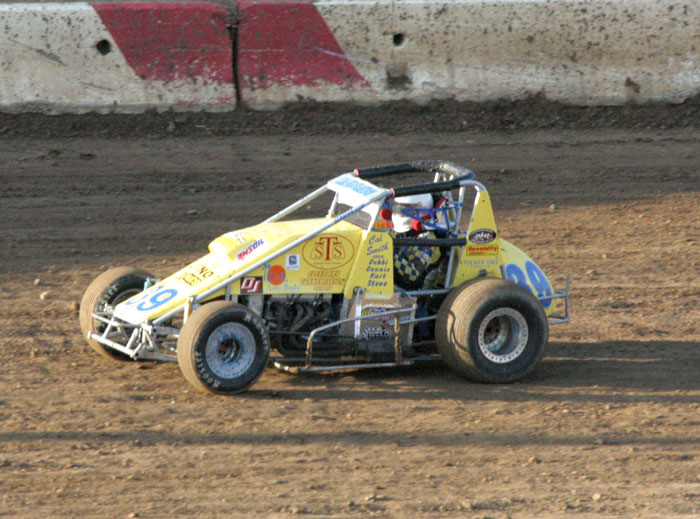 Cal Smith
A J Bender
Cal Smith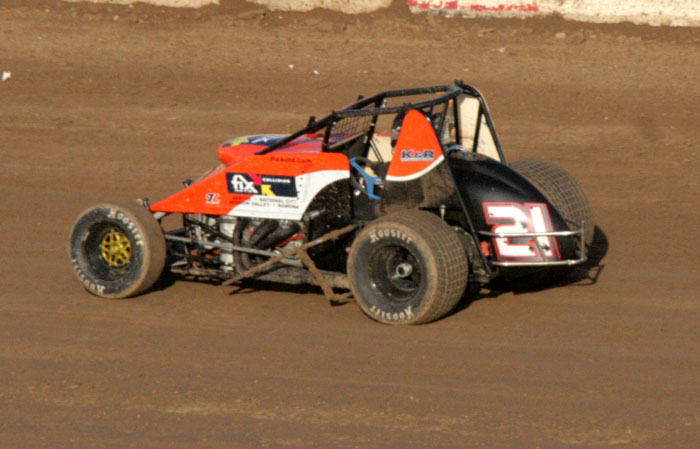 A J Bender
Seth Wilson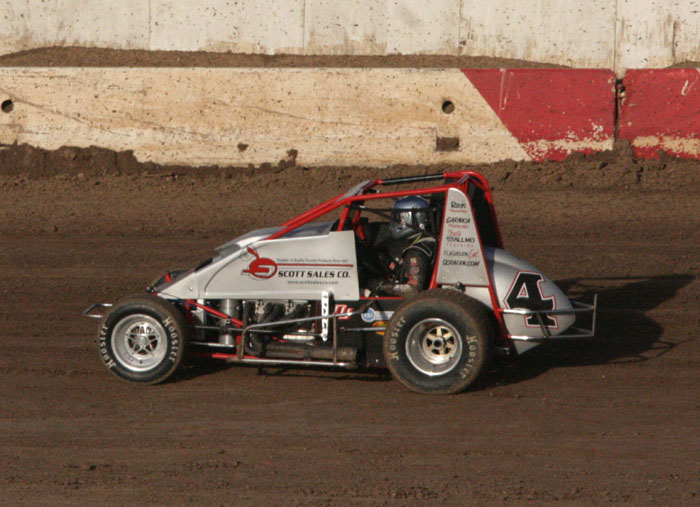 Nic Faas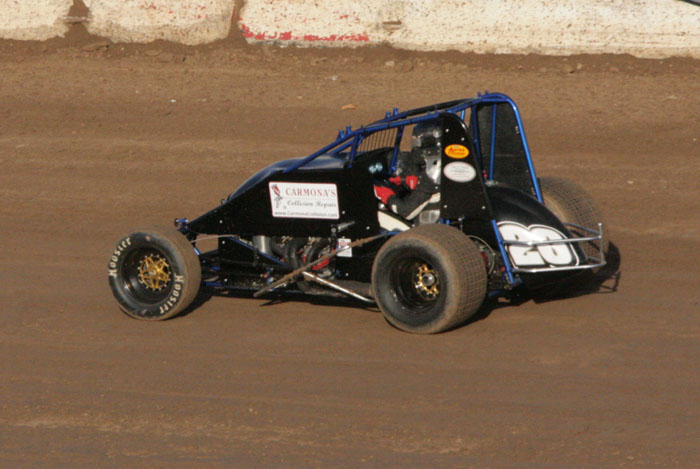 Corey Ballard
Austin Williams
Corey Ballard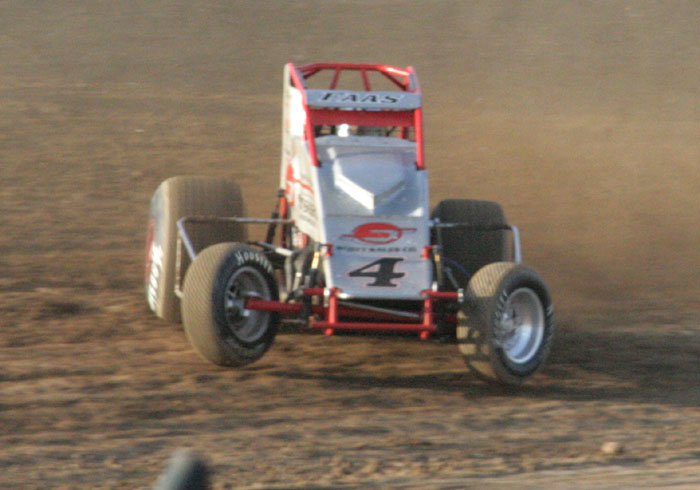 Nic Faas
Trent Williams
John Aden
Seth Wilson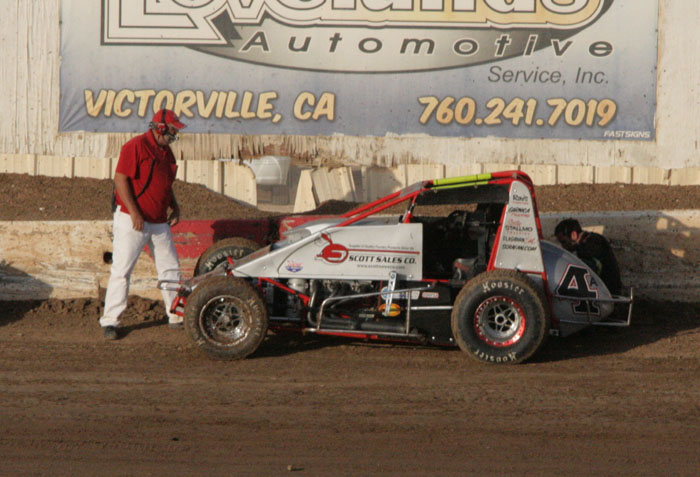 Damion hit the wall and was out looking to see.
On the hook.
Adam Frith-Smith recieves $400 when he was the first car out of the main.
Kenney Clever presents David Cardey $500 Don Flanders Racer Bucks to help with Laurie's recovery from her bad injuries a few weeks ago.
Seth Wilson receives $400 of Don Flanders Racers Bucks from Big Fich Ken Clever.