Opening day at the PAS brought us 37 cars!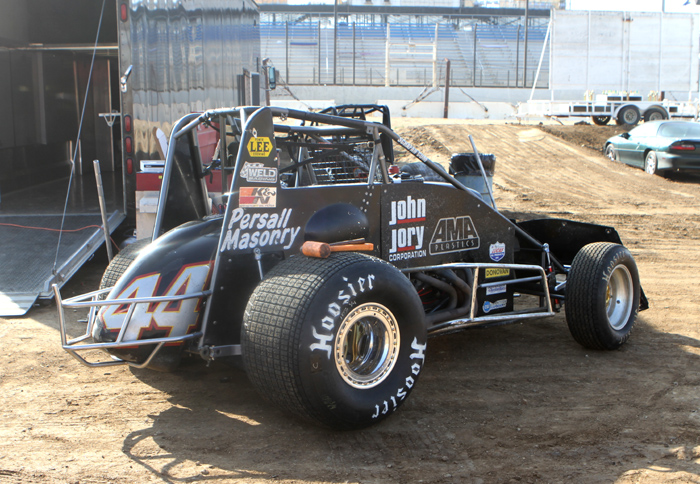 Cody Williams ride
Austin Williams # 2
The pits get started as the day begins.
The Ripper starts another year racing with his sons.
The Moosemobile will have Casey Shuman in the seat.
Gavin Matlock
David Cardey
David and his crew talk it over.
Johnny McCall ran 7th in his heat.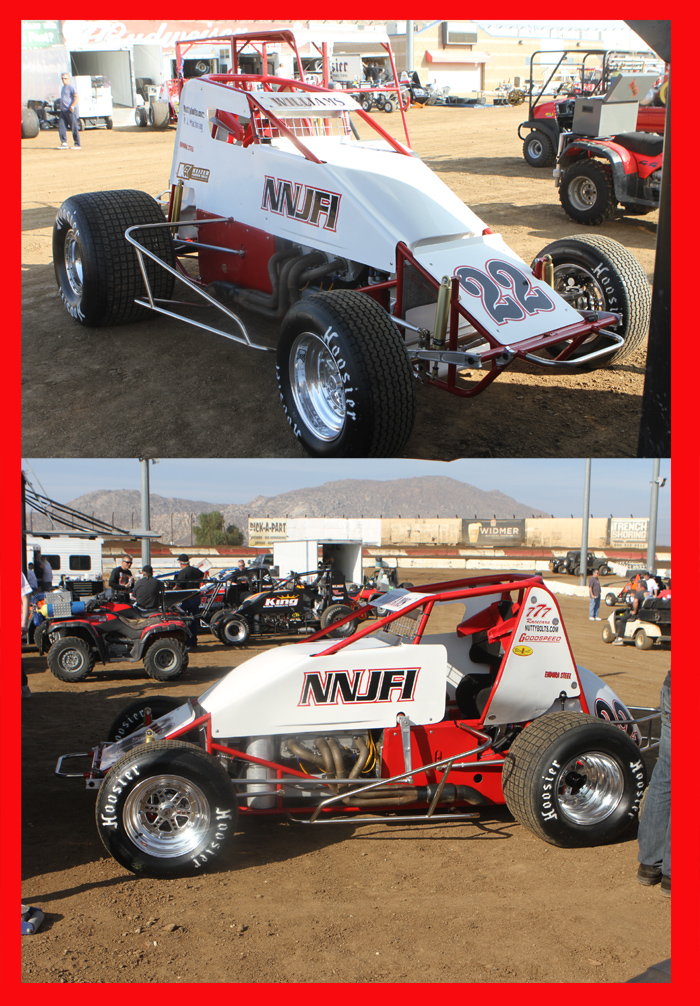 Brian Williams won the Senior main.
One of the senior cars.
Another Senior car
Josh Ford
Ryan Burnal will drive this car part time this year. He was runnerup this week.
Josh Ford works on his car. He was 13th in the feature.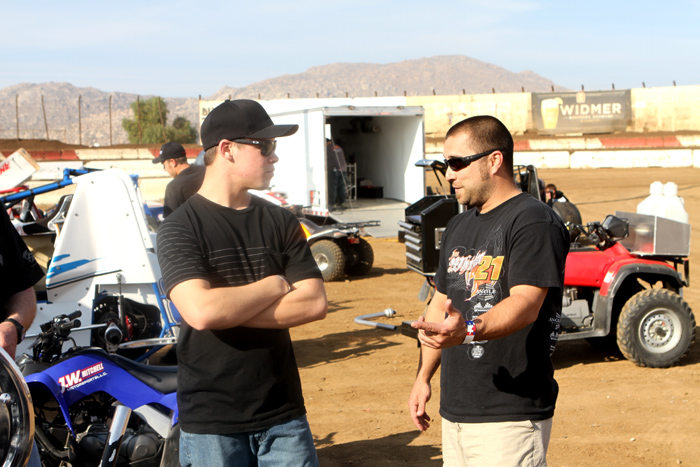 Rookie Ryan Bernal, left, visits with Casey Shuman in the pits.
Matt Mitchell's # 37 he took to third tonight.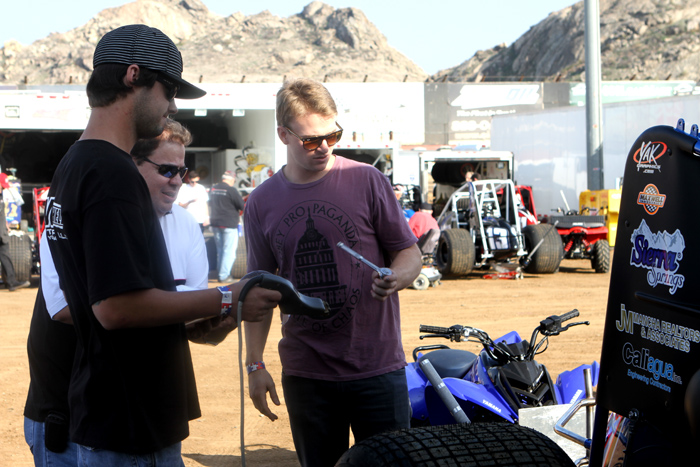 Matt Mitchell working on car with crewman.
Jace VanderWeerd was the hard charger of the night coing from 23rd to 12th!
Richard VanderWeerd was 10th this week.
Gary Potter Came to race today.
Brody Roa ran 7th this week lookin' good.
Mike Cook owns this old Brad Noffsinger Gardner car and he appeared in the Senior feature in it.
Josh Pelkey appeared in this Allen # 12 from Phoenix and ran 11th.
This number 21 car was in the house.
Seth Wilson came to town from Lost Wages and ran 14th.
Nic Faas's record setting # 4 car.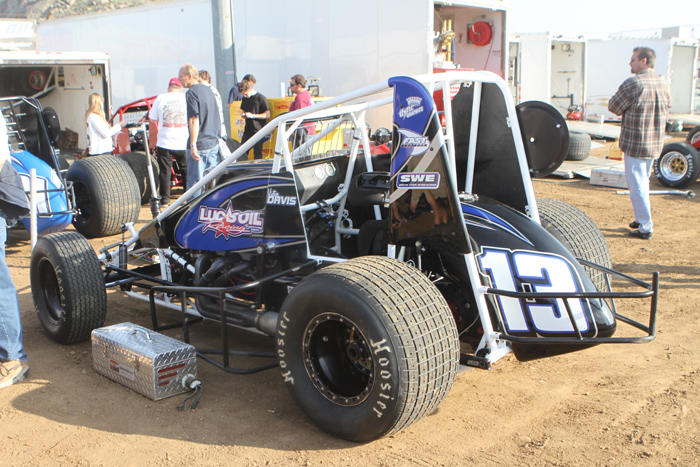 Victor Davis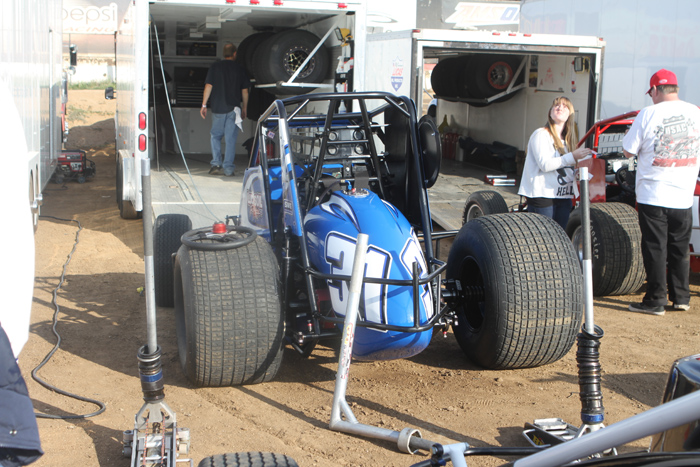 Bruce Douglas, another senior car
Mike Spencer's crew at work.
Mark Priestley's yellow # 7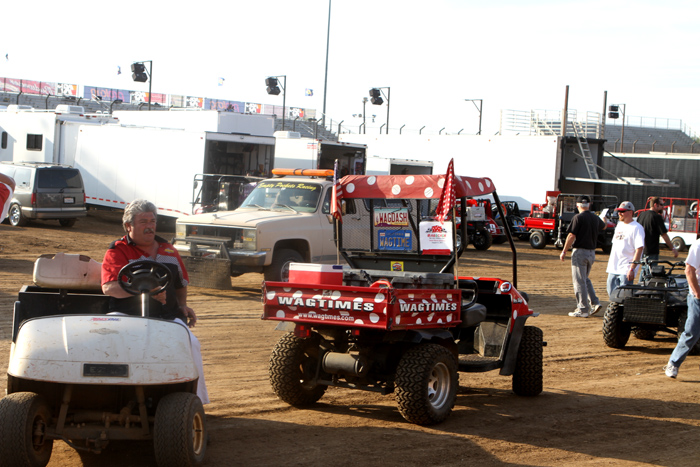 The Wags Mule still kickin'.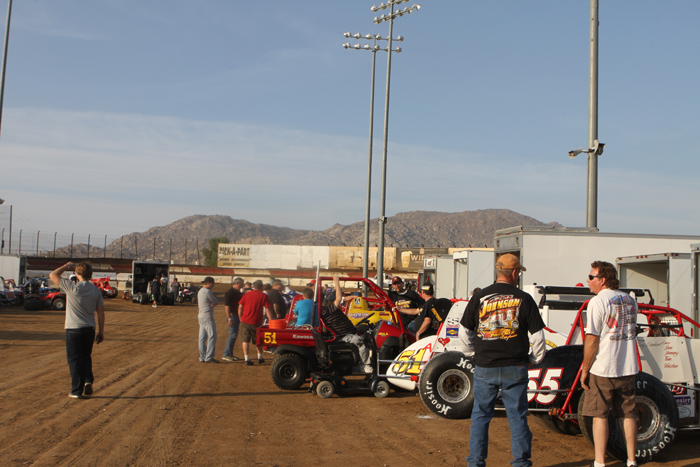 Another pit view
R J Johnson made the long tow over the desert to race.
Wiley Miller ran with the Senior sprints.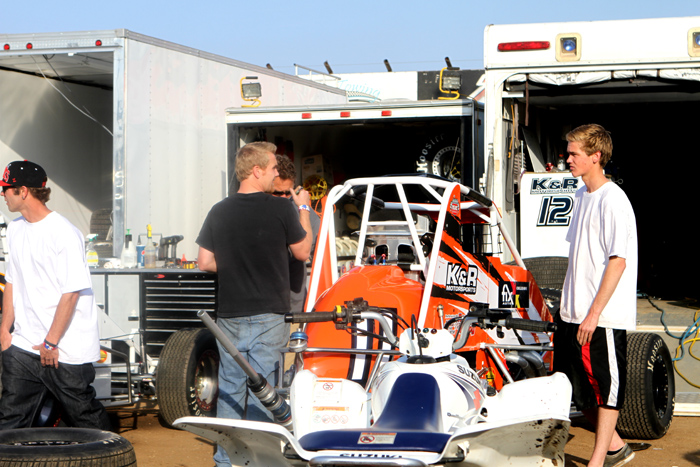 Bobby Bender car. He ran 11th in the Semi.
A partial view of Davis Bezio's car. he was 17th in the main.
Another pit view of a lot of activity.
Drivers meeting
Verne Sweeney to the left watching the action.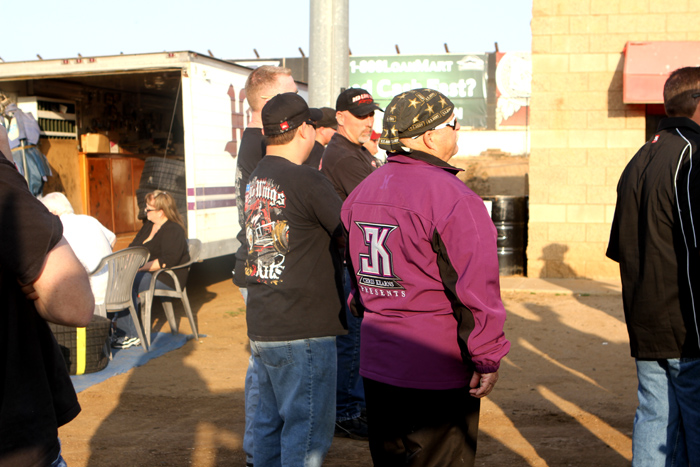 Brother Brett in Santa Maria purple?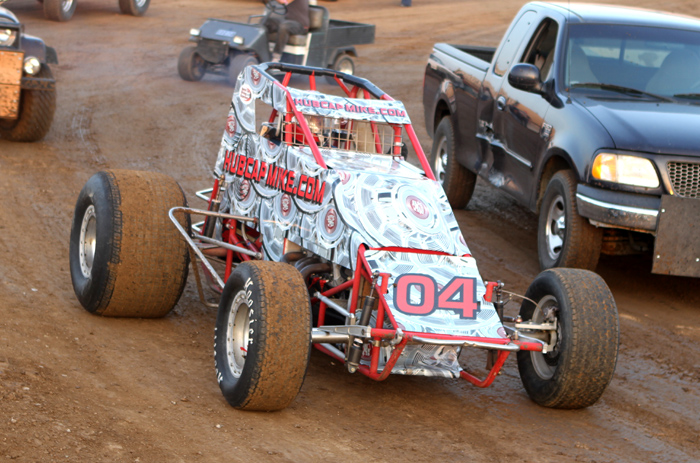 Hub Cap Mike Collins unique paint job.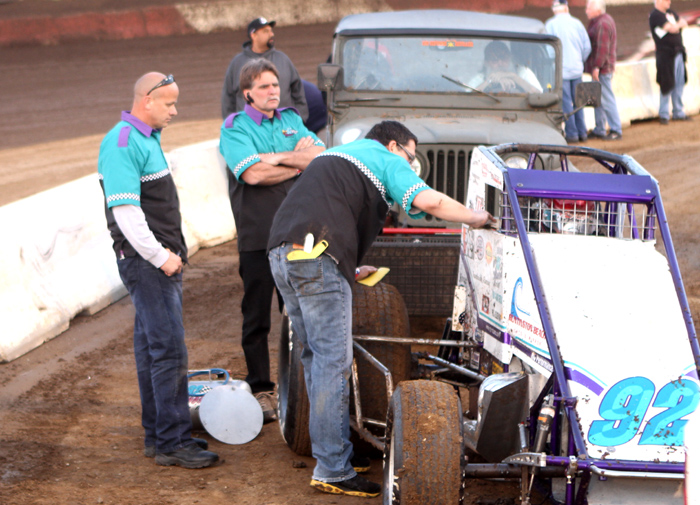 The Moose crew working on the # 92 before track packing.
Kenny Perkins dropped out of the feature early this race.
Getting pushed off gets the track packing started.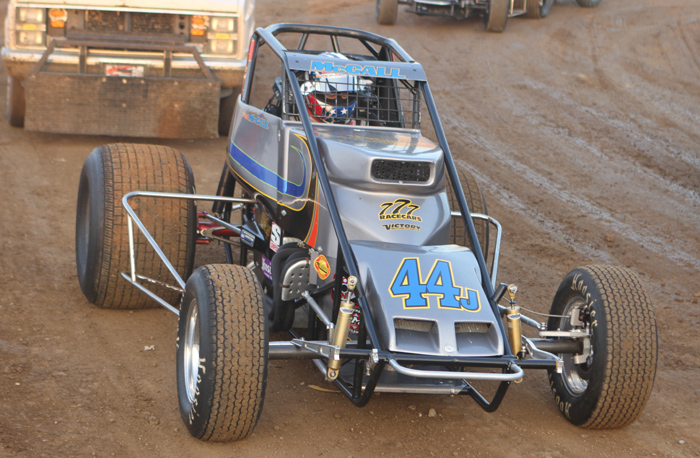 Johnny McCall gets moving.
Tony Everhart just missed a main transfer.
Seth Wilson came down from LV.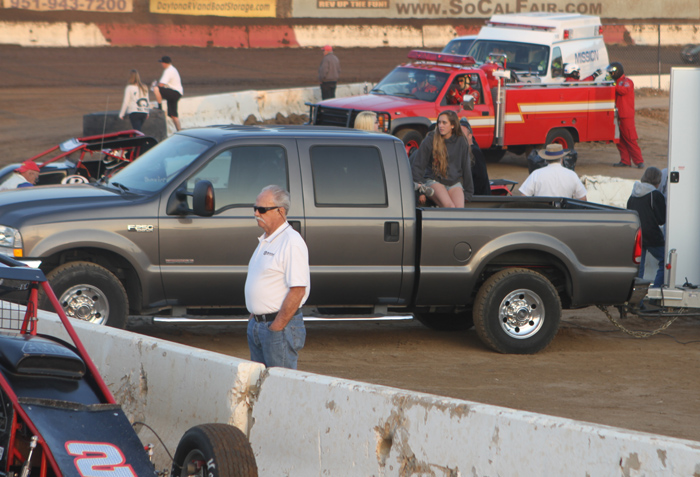 Car owner of the black Williams cars is always there to see his boys run!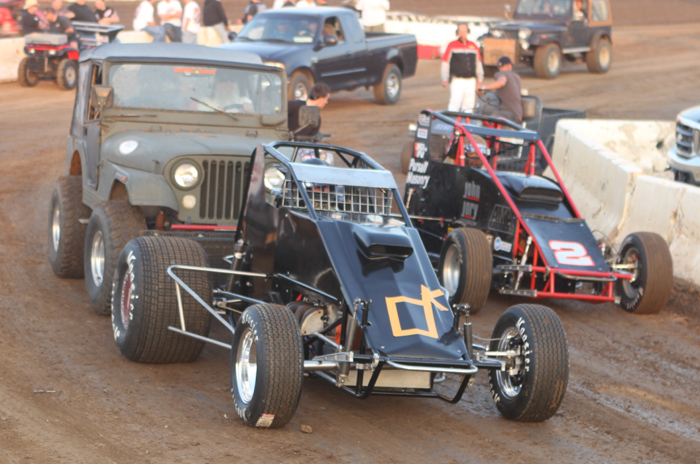 Jon Kariot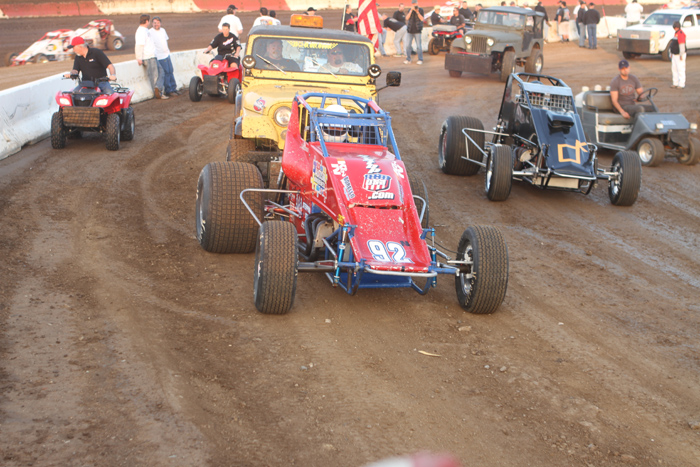 Andy Forsberg made the long tow from up north and became the second car out of the main event.
Bobby Bender in the new orange # 11.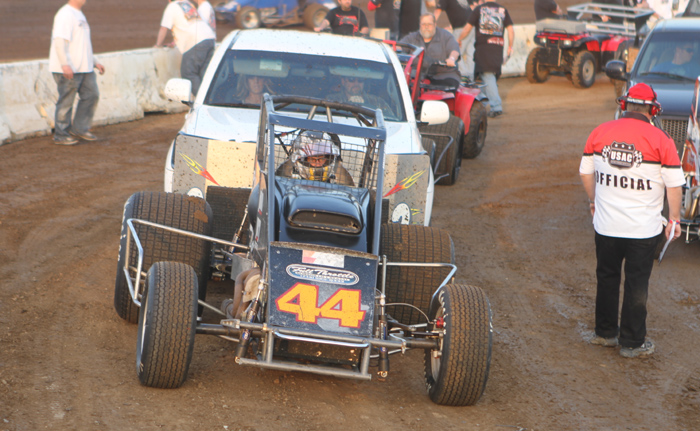 Cody Williams gets pushed off.
Austin Smith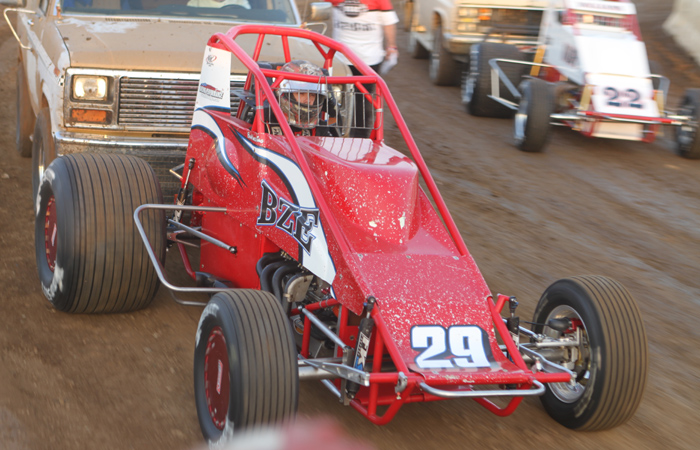 Bud Kaeding was doing fine until he got upside down in the A main.Good to see him run with us.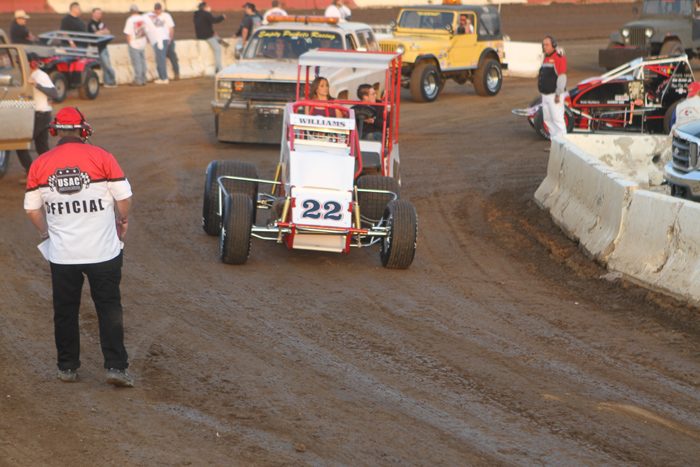 Brian Williams won the Senior division.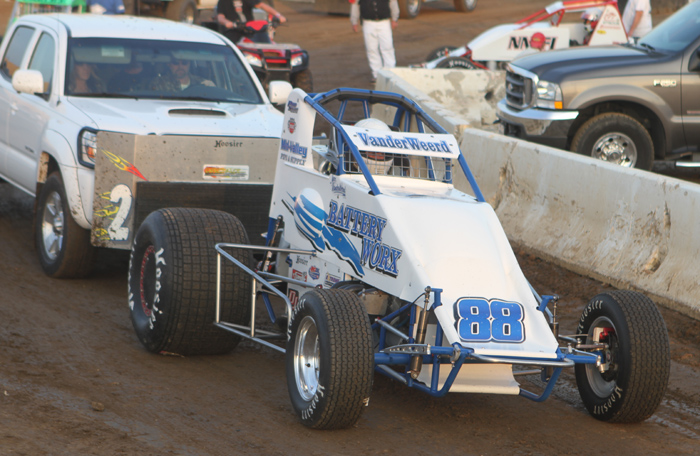 Jace VanderWeerd
Casey Shuman
Richard VandeWeerd
Bruce Douglas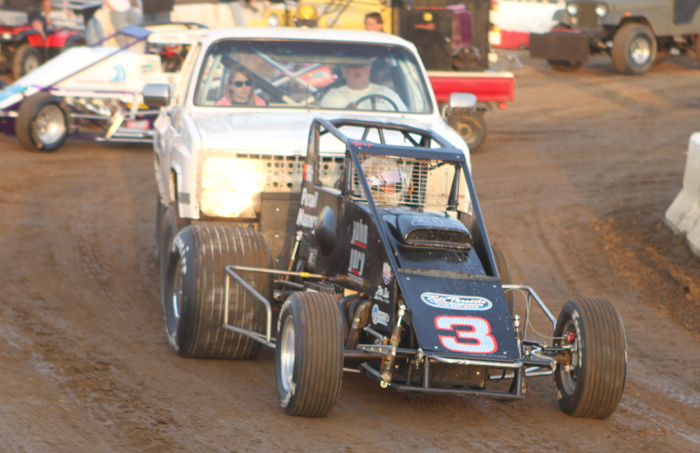 Rip Williams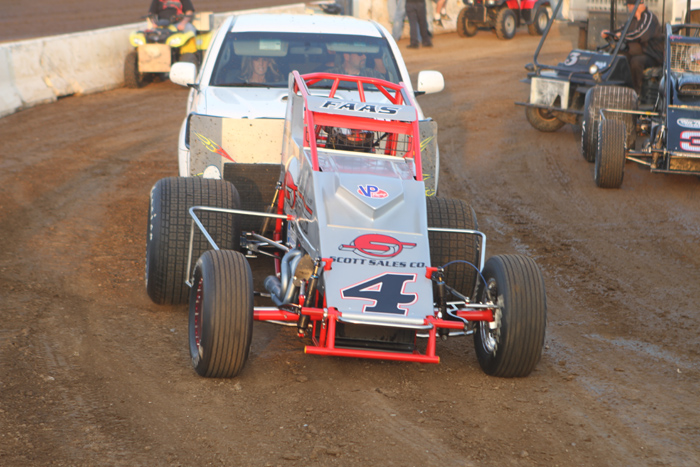 Nic Faas
Verne Sweeney
David Bezio and Gary Potter
David Bezio
Gary Potter
Greg Alkexander
Cory Kruseman
Victor Davis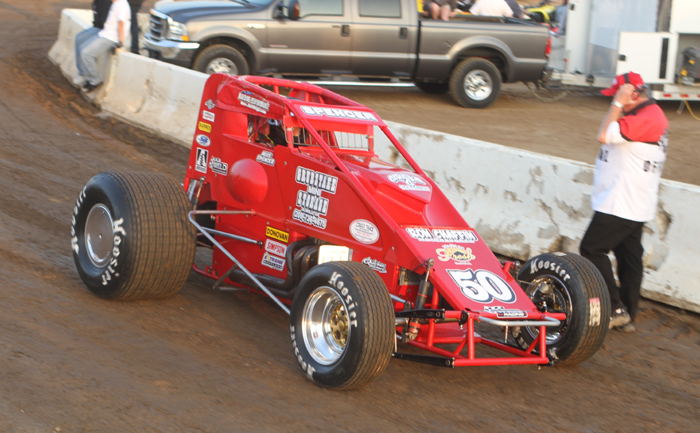 Mike Spencer
Jake Swanson
Brody Roa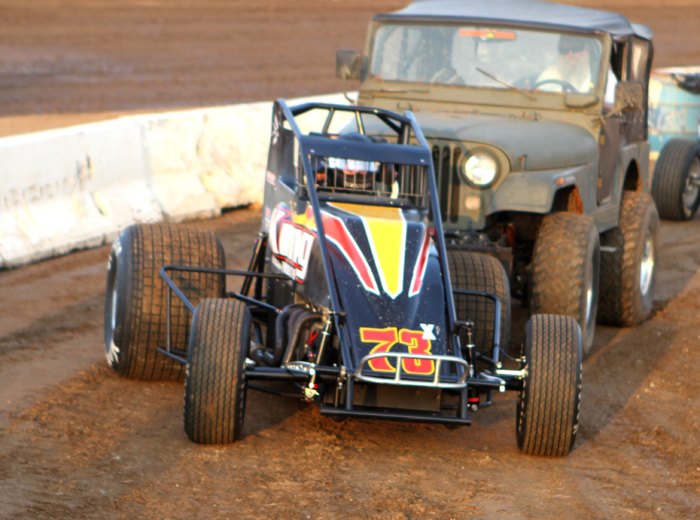 Ryan Bernal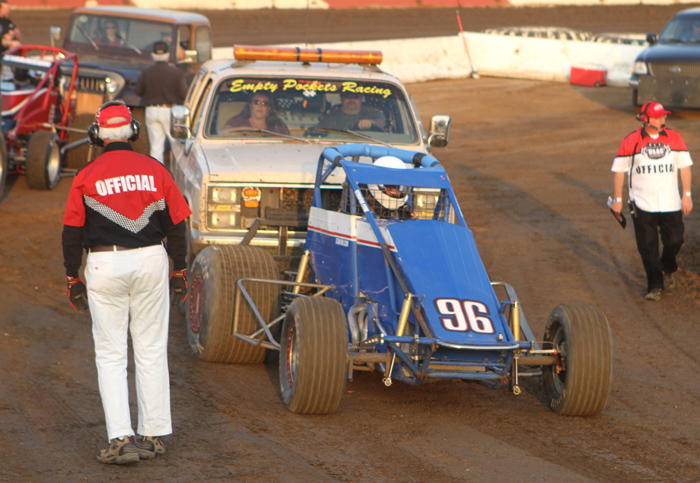 Mike Cook
Jerry Welton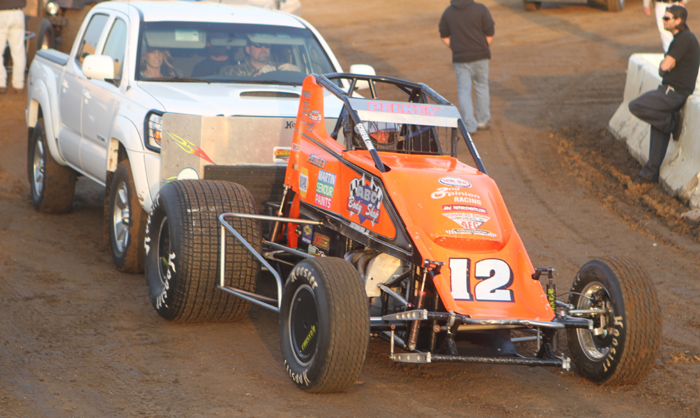 Josh Pelkey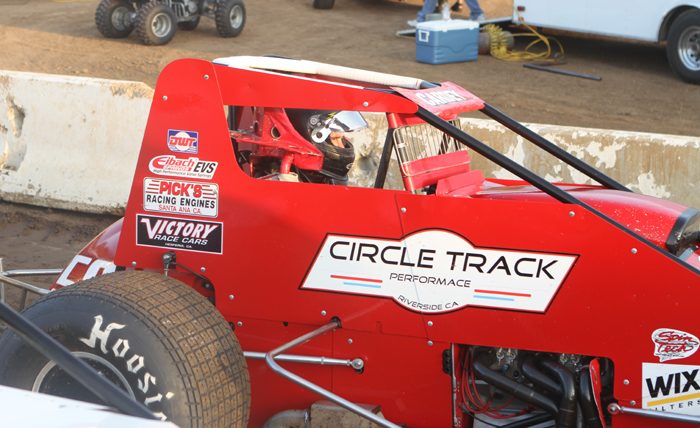 David Cardey
Corey Ballard
Austin Williams
Matt Mitchell
Verne Sweeney taking a call and then watching his car during track packing.
Verne's crew at work.
"Coach" doing some track work in Ray Sheetzm absence.
Casey Shuman
Gary Potter
Johnny McCall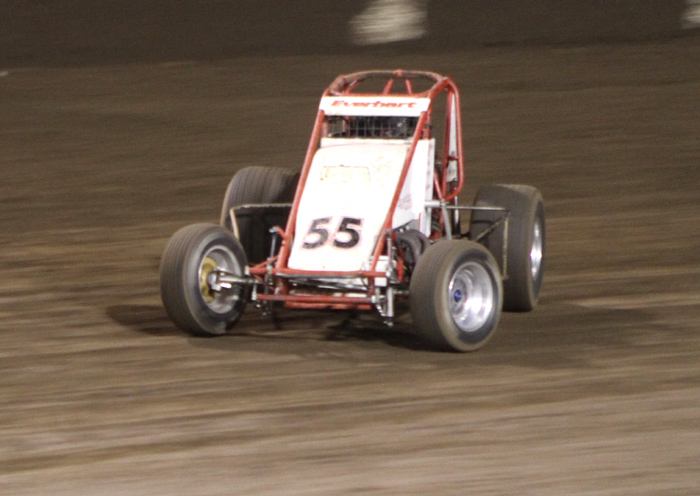 Tony Everhart
Cory Kruseman
Corey Ballard
Corey Ballard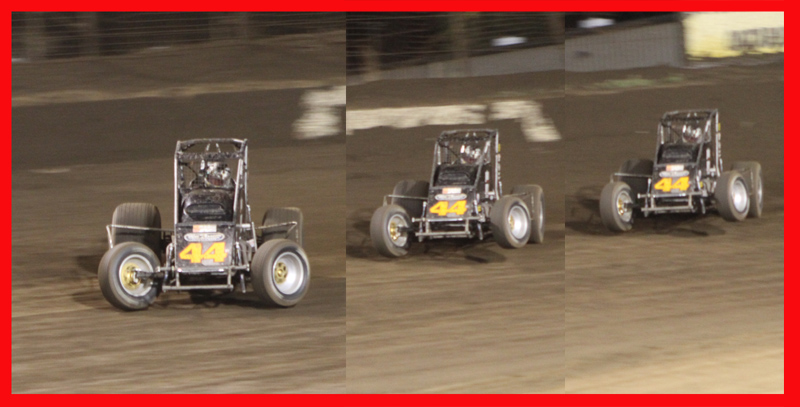 Cody Williams
Rusty Carlile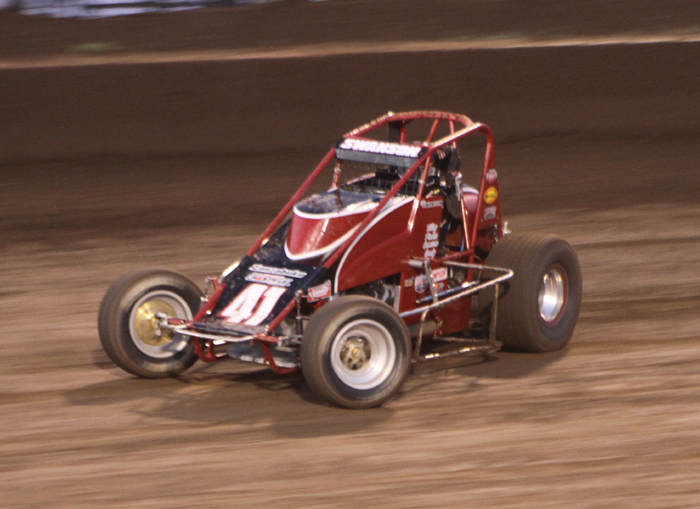 Jake Swanson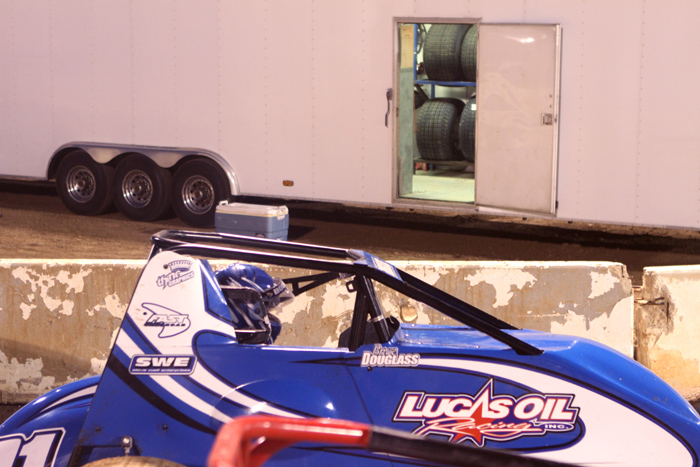 Bruce Douglas
Brody Roa
Nic Faas
Austin Smith
Bud Kaeding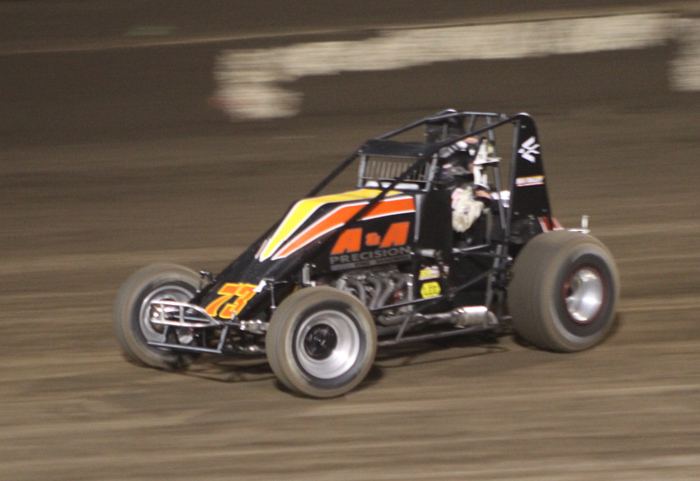 Ryan Bernal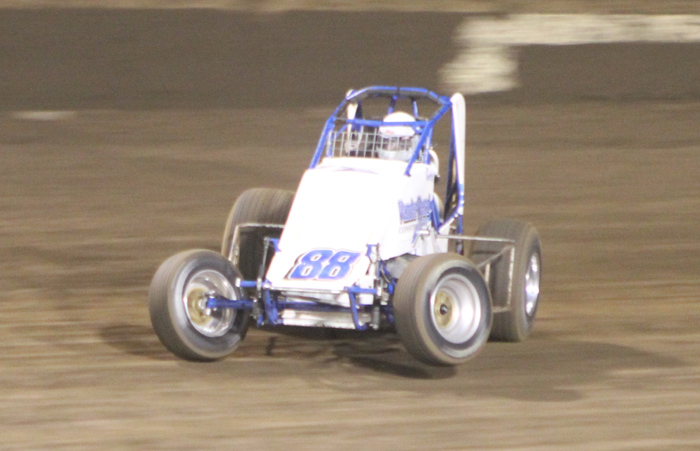 Jace VanderWeerd
David Bezio
Josh Ford
Casey Shuman
Verne Sweeney
Gavin Matlock
Austin Williams
Greg Alexander
Royal Adderson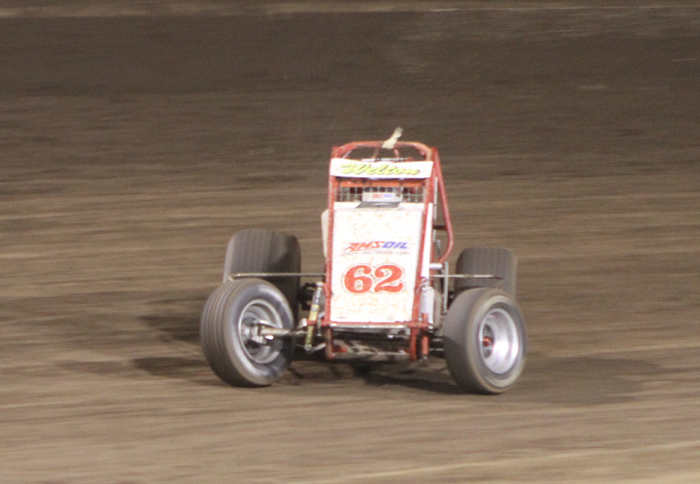 Jerry Welton
Matt Mitchell
Kenny Perkins
Jon Kairot
Rip Williams
Jim Cardey and his Shiny Tire Award from the Wagtimes people.