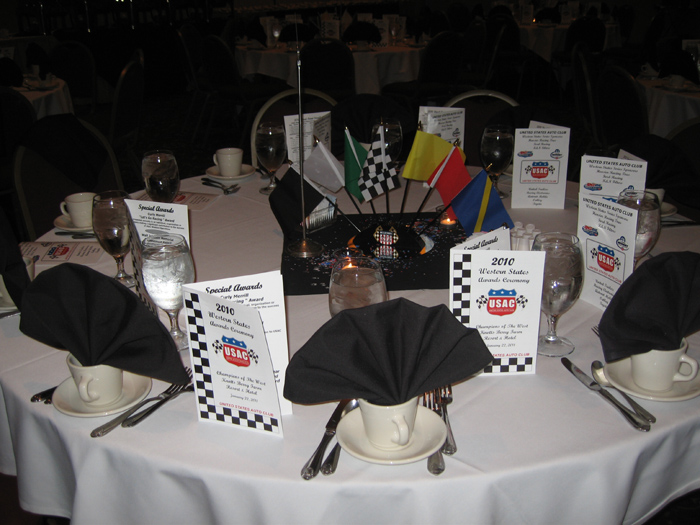 The annual USAC/CRA banquet was held at Knotts Berry Resort Hotel in Buena Park, CA this year. The room was decorated well with the centerpiece a nice racing flag display.
These champion creations were presented to the winners.
This one was for Jerid Blondel
Nick Carlson
Western Speed Racing
Alex Schutte
Tony Hunt
Mike Spencer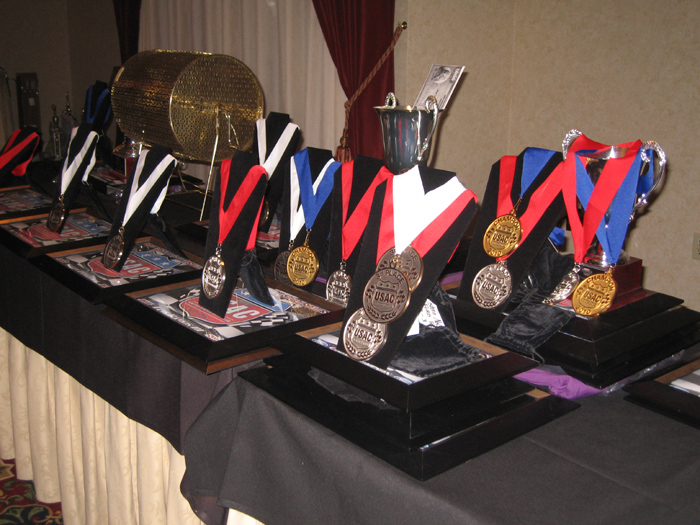 Some of the awards were like medals and pretty nice.
The raffle prizes with a John Force Helmet the grand prize.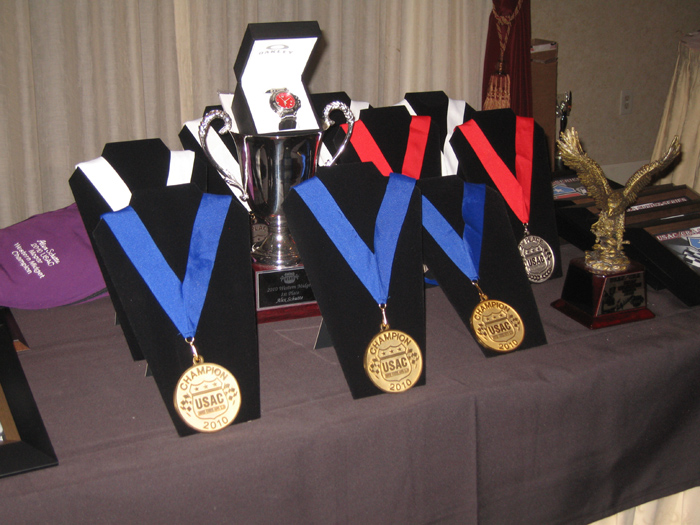 There were many divisions and so many awards
The Billy Wilkerson Award.
Tommy Hunt and Nellie Stansberry working on arranging things.
The tables are ready.
Many came by to help.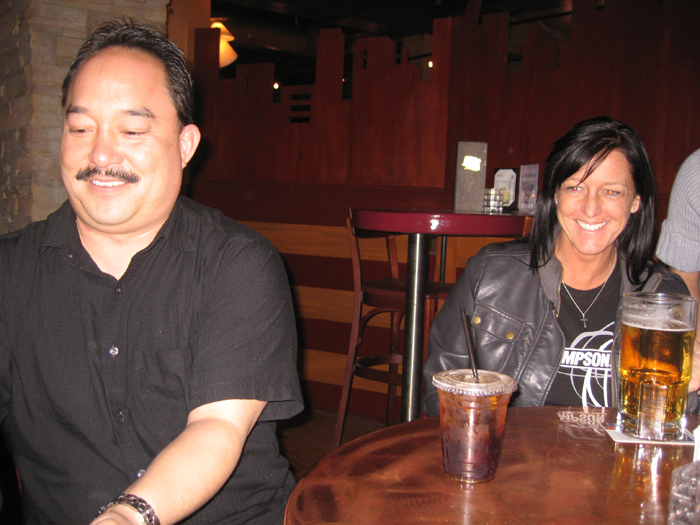 After set-up, there was time for libation in the bar.
Randy Shiosaki and Shelley Ostling relax. Note the "sipper cup", ask Randy?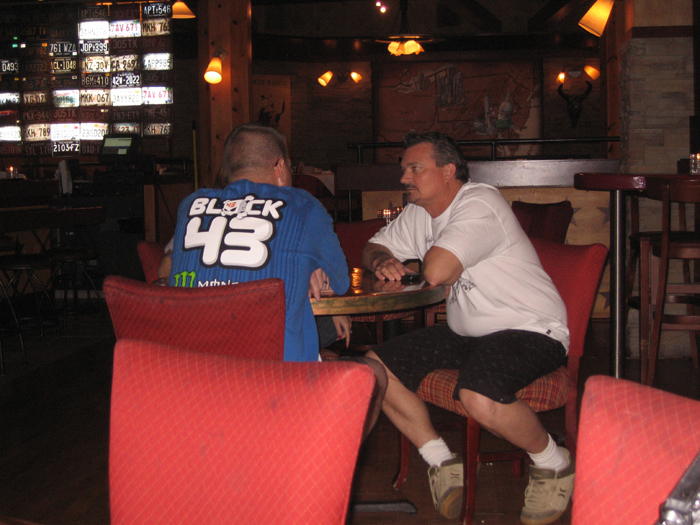 Chris Kearns and Steve Ostling, and Julie Shiosaki, who you can't see, had a little business meeting.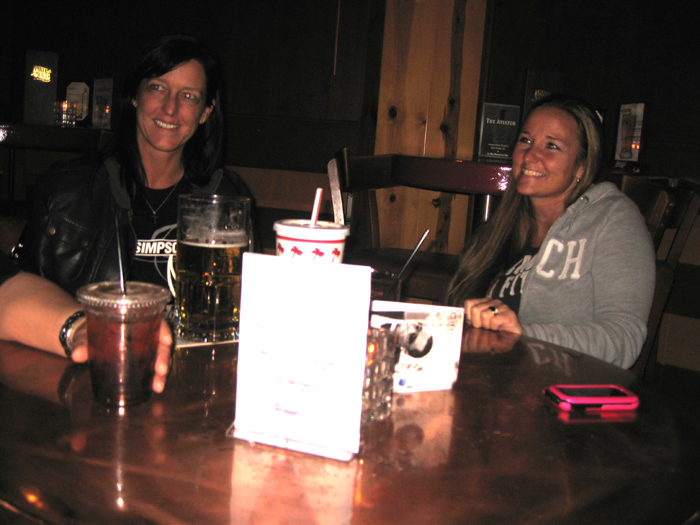 Shelley Ostling and Kari Kearns visit.
Ray and Nellie Stansberry.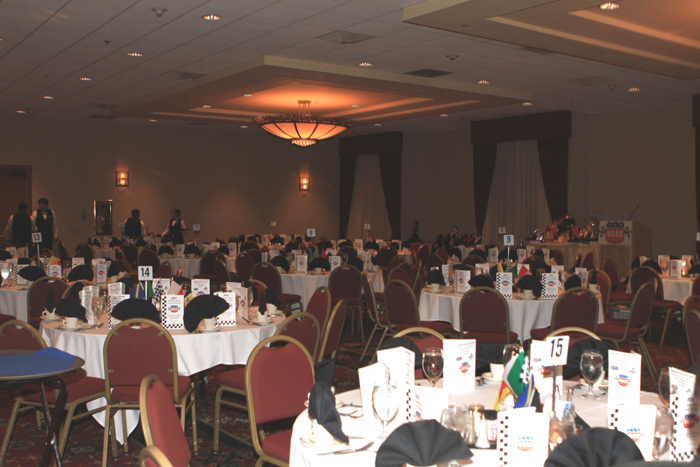 The doors open to the banquet room.
Superstitious? I thought they eliminated the lucky 13 these days. Wonder who sat there?
Since I know so few names I will only occasionially tell who it is from this point on. I just took the pics, not make a list who they were.
I might mention that is Laurie Sertich coming back from the bar.
Out front of the banquet room before the doors open in the get together time.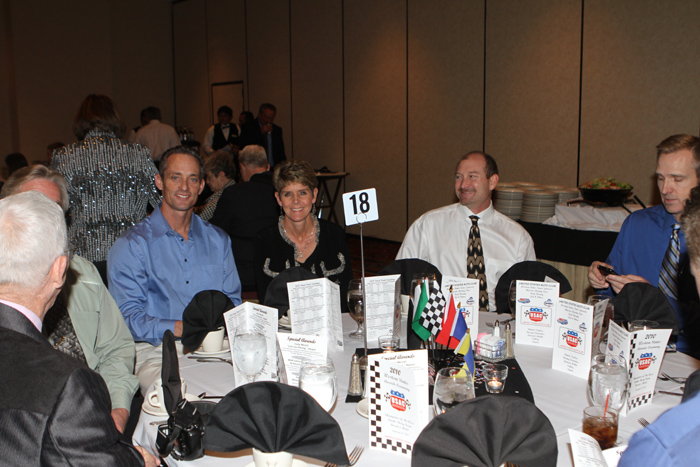 Table 18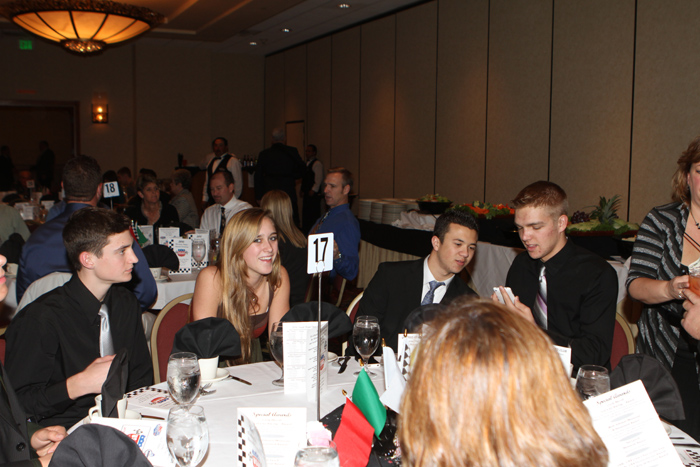 Table 17
Table 12
Table 16
Table # 1!
Table 1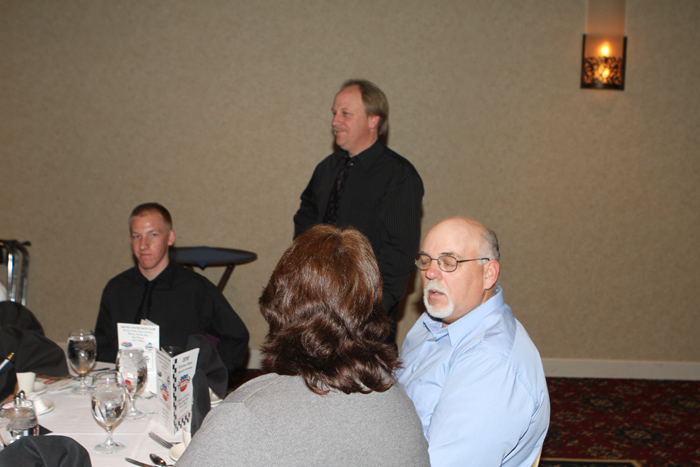 Table 2
Table 7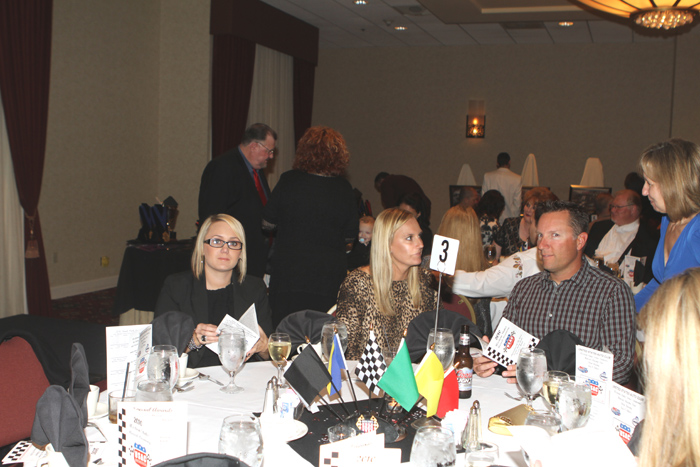 I know these two. Mike Spencer SR and Eric Kaufman from the Champions table.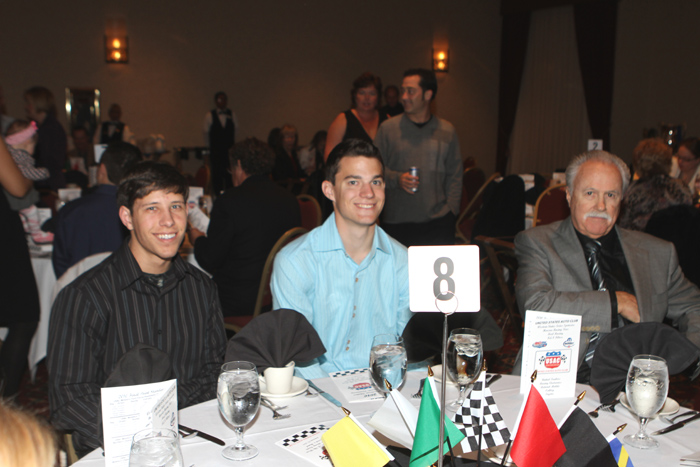 Thats Cody Williams on left and Jack Jory on right.
That is Austin Williams on the right.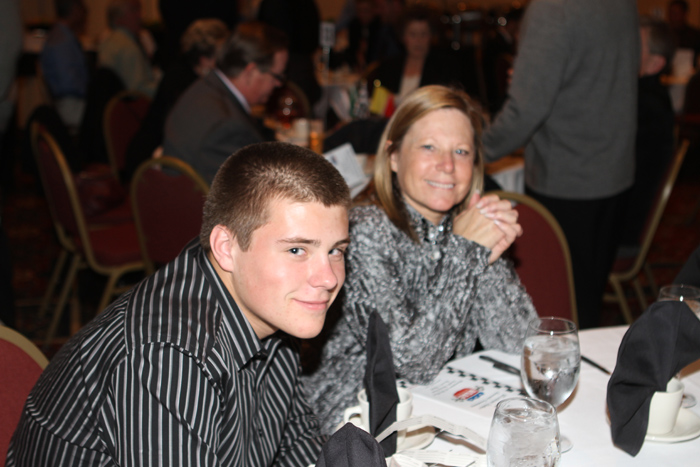 The next Williams sprint car driver, Logan, and his mom Becky.
Heidi Tressler and Cody Williams
Beezer and Brandi watch J J Ercse and wife Lisa having fun.
I'll give you a clue. That is Mike Spencer's mom and dad standing up.
Table 4
Table 9
Table 5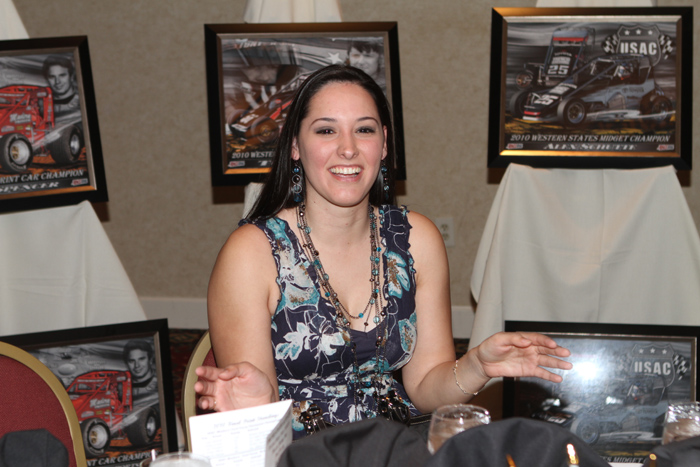 And yes she is from table 5
Hungging and greeting is always part of the banquet get togethers.
Tommy Hunt and the evenings announcer Les Kynett
Chris Kearns and wife Keri
Ray and Nellie all spruced up.
Thumbs up from the young miss Taylor Ostling between greeters.
Julie takes a break with Sammy and Lisa.
Richard Watkins and Brandi at table 13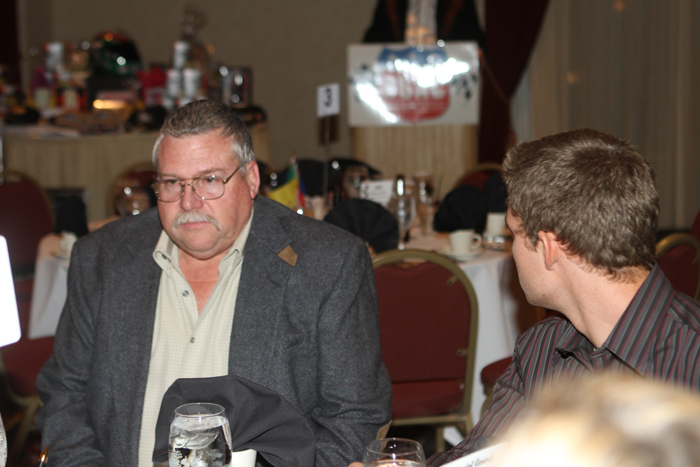 Glenn Crossno
Silvia joins hubby Richard.
Mrs wags and Taylor Ostling enjoy the moment.
Food line
Sammy Bahr and wife Daniel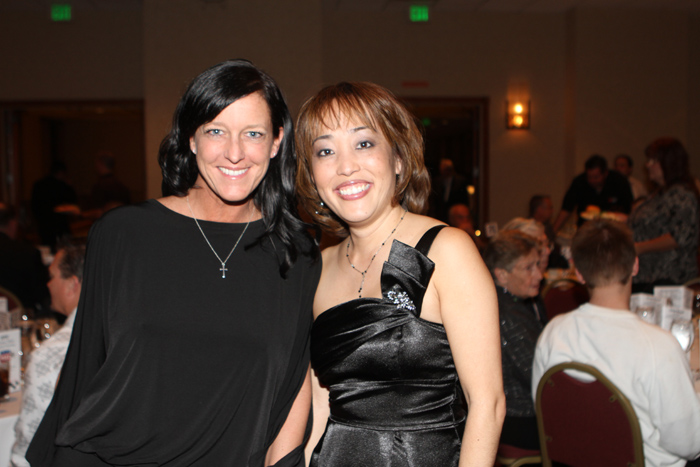 Julie and her helper Shelley.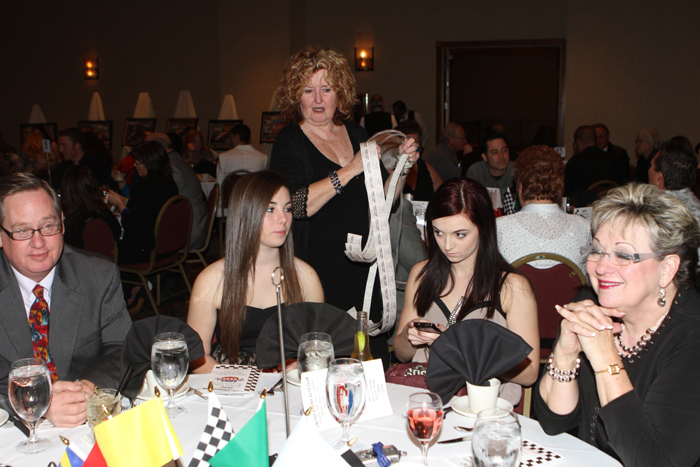 Raffle tickets?
Ercse answer, sure over here!
You're not really going to take that pic, are you Wags!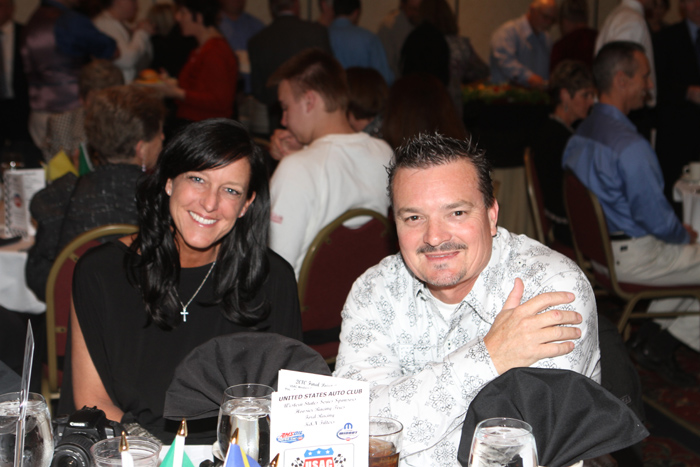 Steve and Shelley with a moment of silence.
Announcer Les and his wife.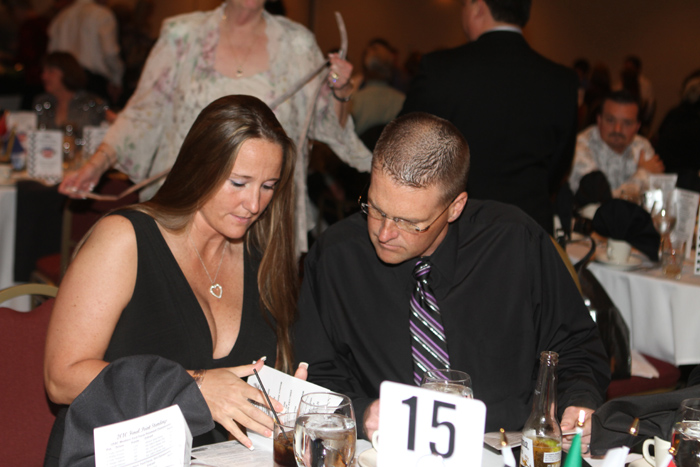 Chris and Keri
Tommy Hunt trying hard not to smile.
Jeannie Hunt taking a very brief rest.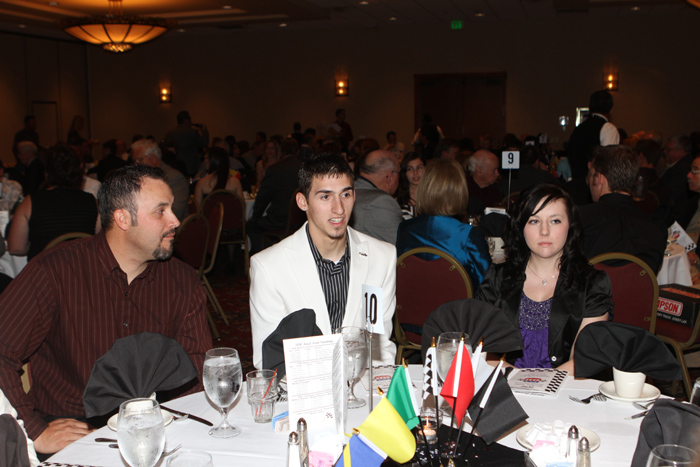 Table 10
Tom Sertich is saying "are you sure" while Laurie is not concerned.
Table 6
The other side of Table 6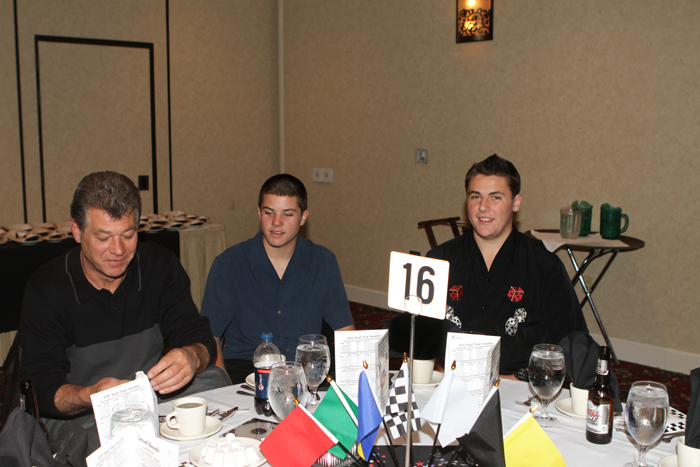 Table 16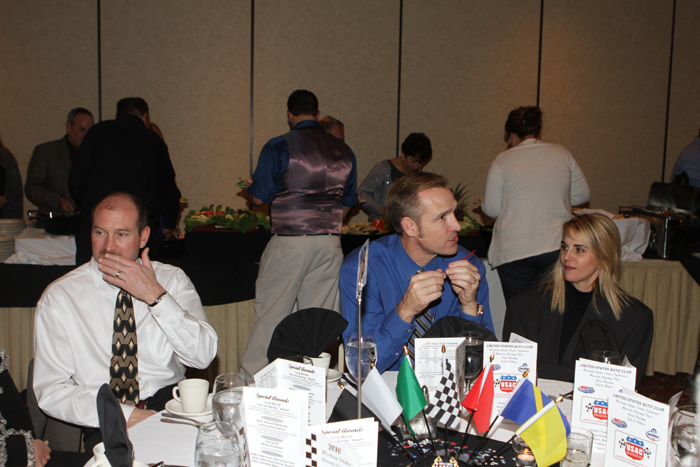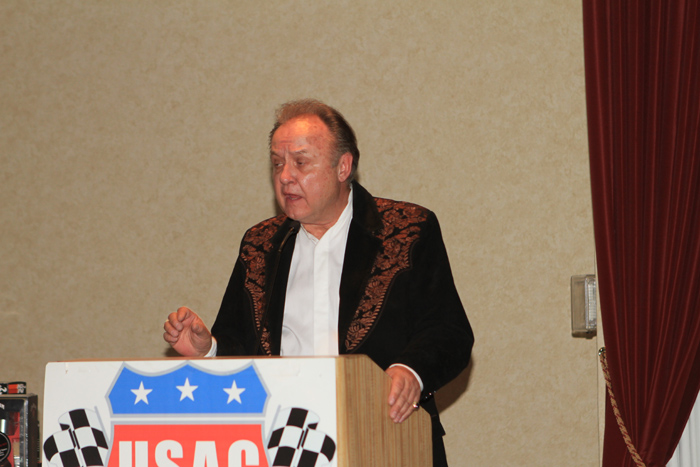 Les Kynett begins the awards portion of the night. You can pick out your favorites.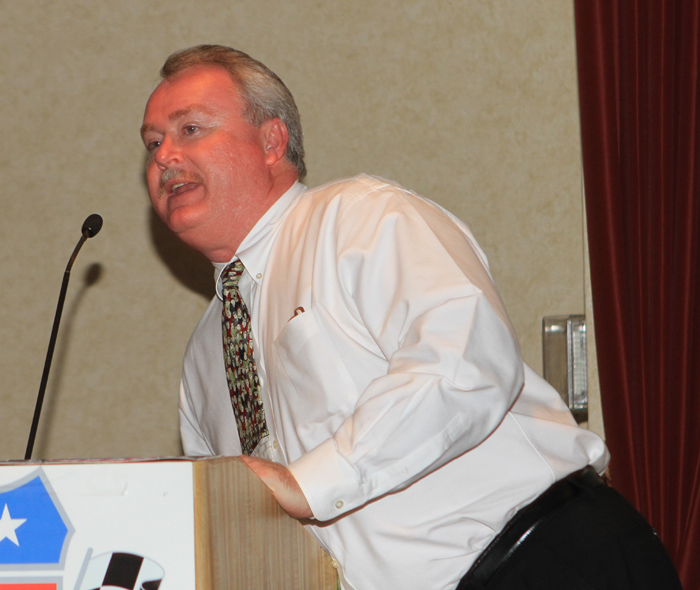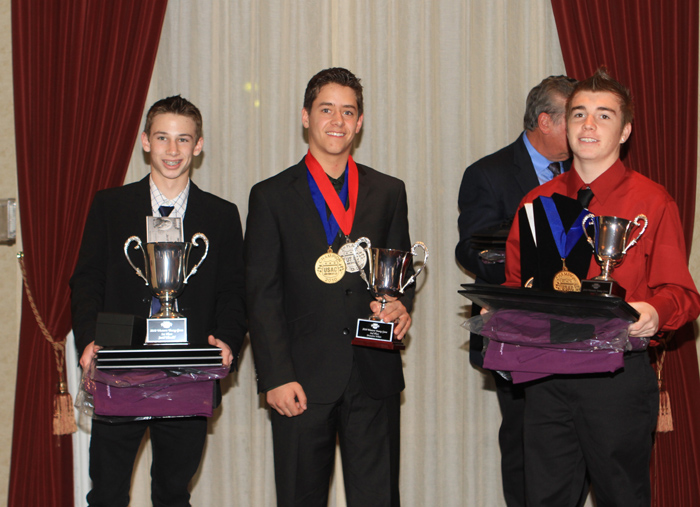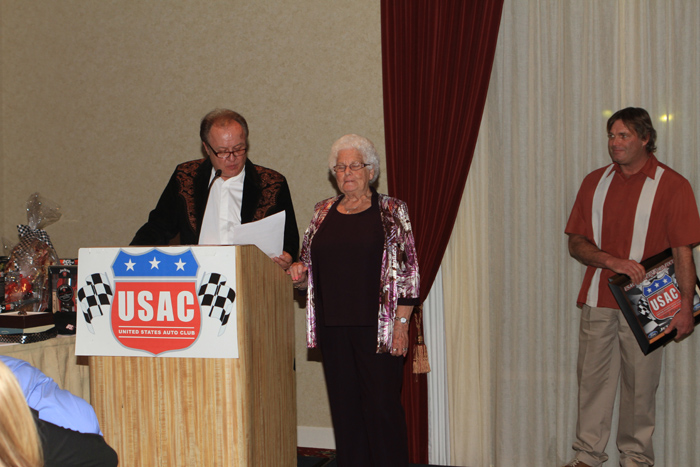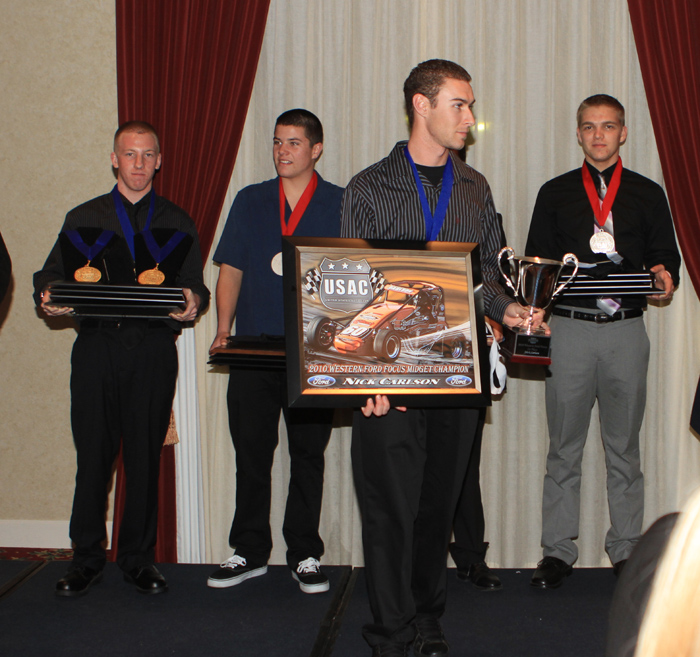 Alex Shutte
Tommy Hunt
Tommy and Les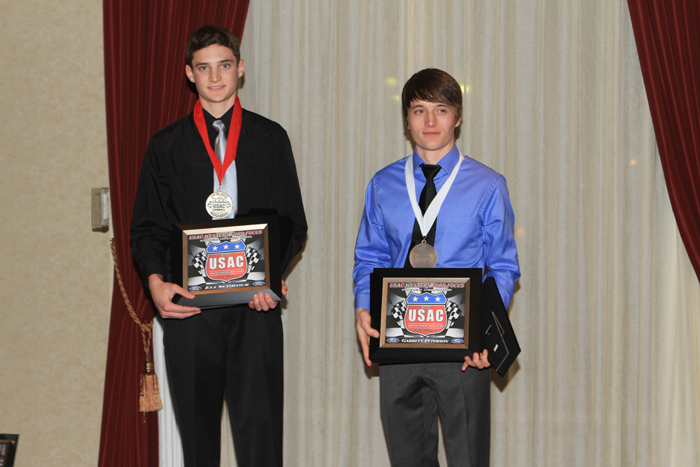 It was Julie's drawing, right Les.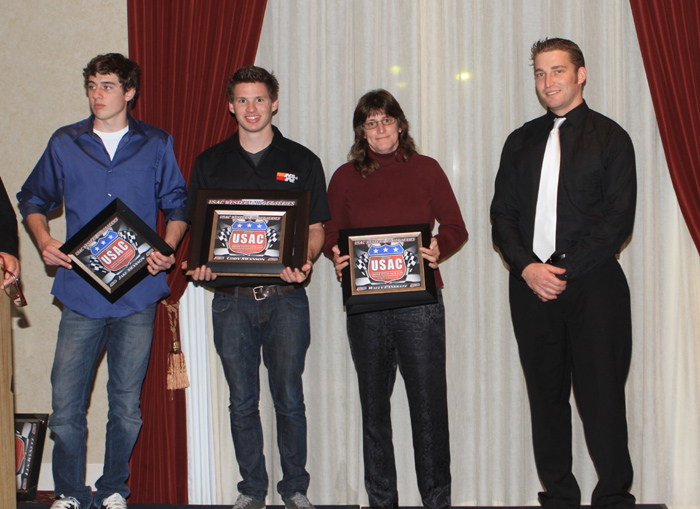 A breath of fresh air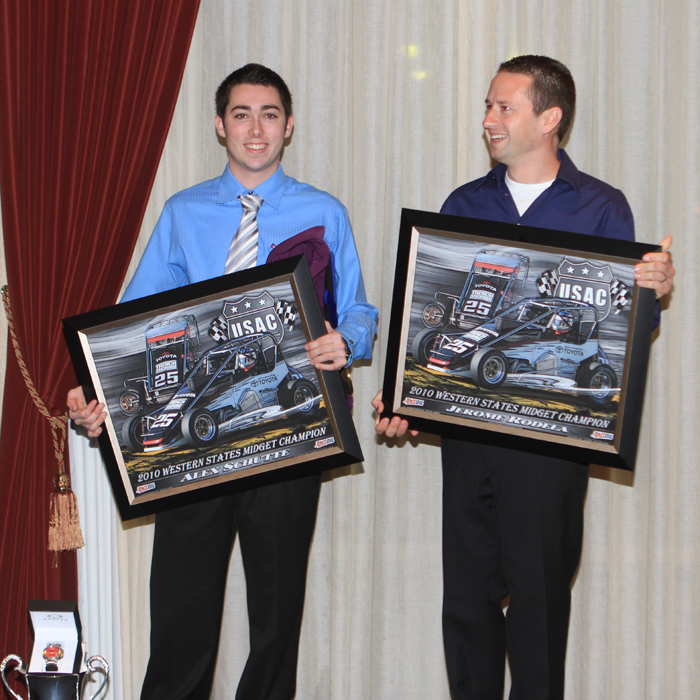 Wally Pankratz
The best performance under a full moon?
Chris Kearns gives em' what for!
This USAC logo award was not paper. They were designed to remove the glass and display open.
Tony Hunt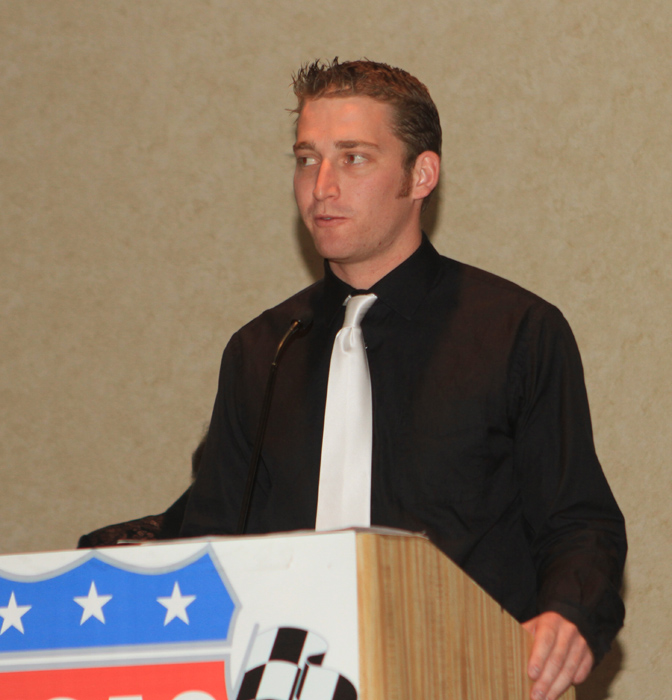 Steve Ostling - Chief Steward?
Janie Wilkerson presenting the Billy Wilkerson award to Tom and Laurie Sertich.
Laurie and Tom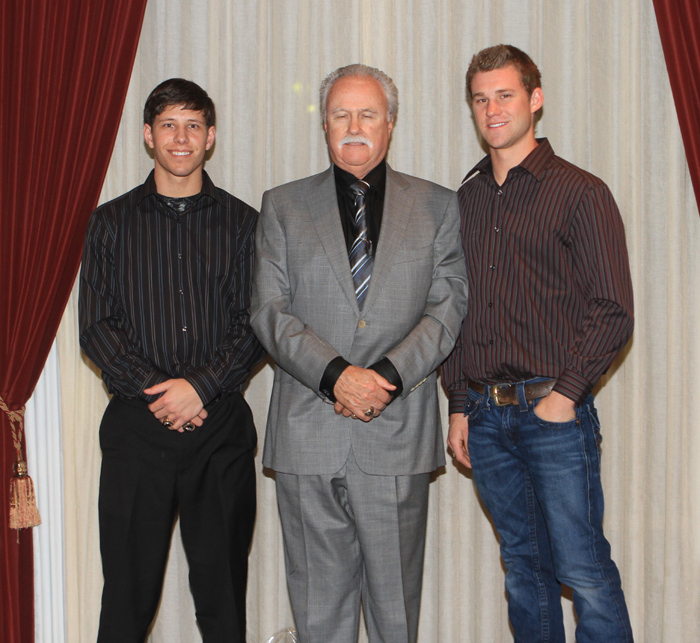 Jack Jory with Cody and Austin Williams
Steve's crew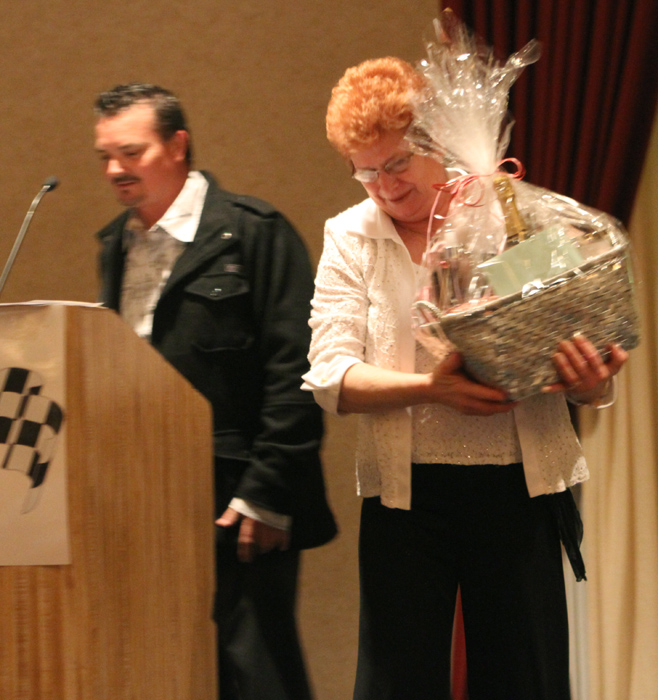 Nellie Stansberry sneaking off the stage with a parting gift. She is moving on to Ventura Raceway to work next year.
Les wrapping it up.
I think that's Danny Sheridan?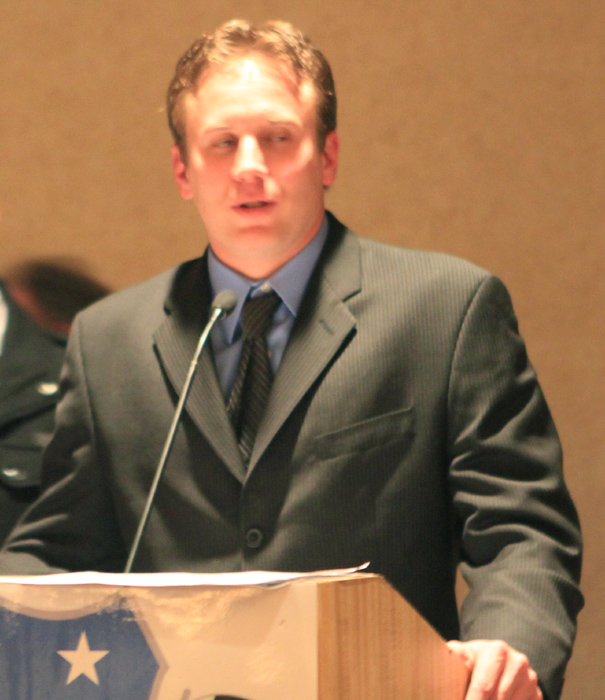 Mike Spencer gavve a very nice speech as the 410 champion.
Mike and Steve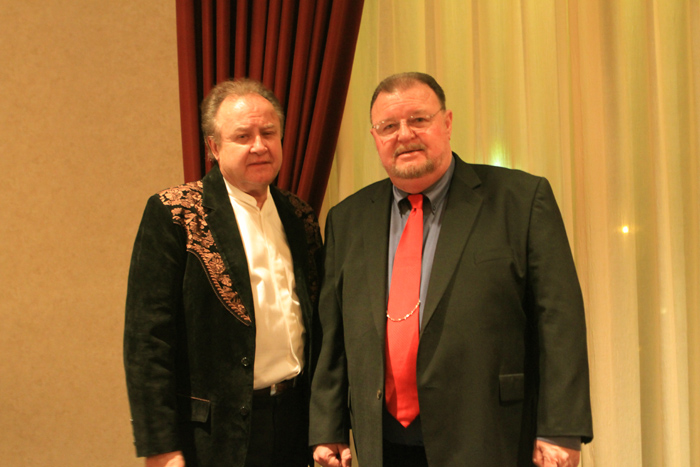 Les and Tommy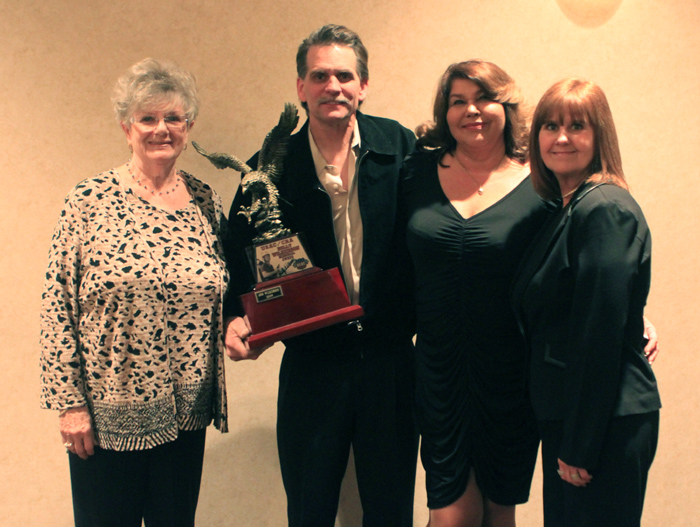 The Billy Wilkerson recipients with the family.