Haubstadt is a well prepared track with full grandstands on both sides.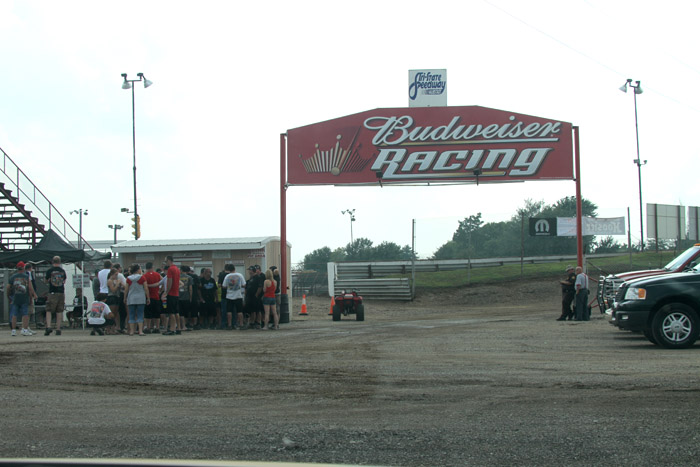 The Haubstadt pit entrance is a show in itself as the haulers enter.
Lining up to check in.
The four "workin' Woody" like vehicles make thngs easier.
A look to the left of turns 3 and 4.
A look into the pits.
Another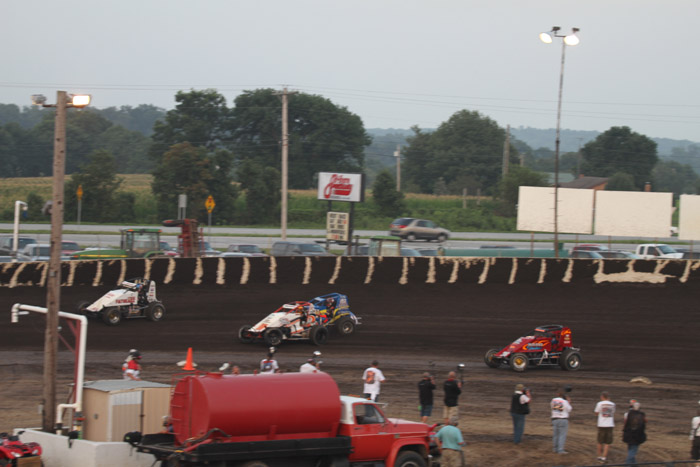 And some action pics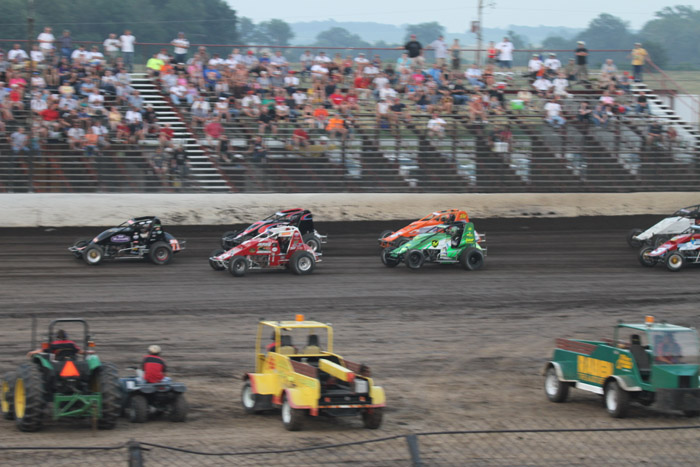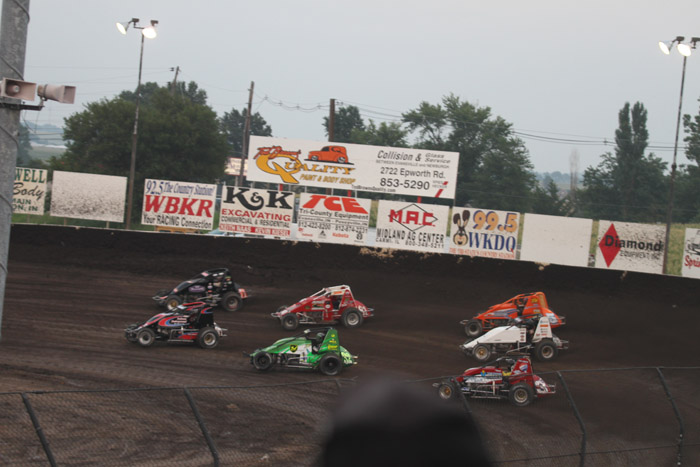 Sunset