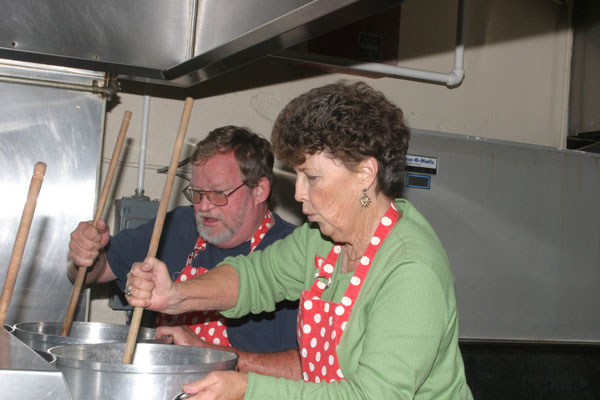 Marilyn Griffith and Mark Thrasher get the stirring routine as the chili begins to take shape.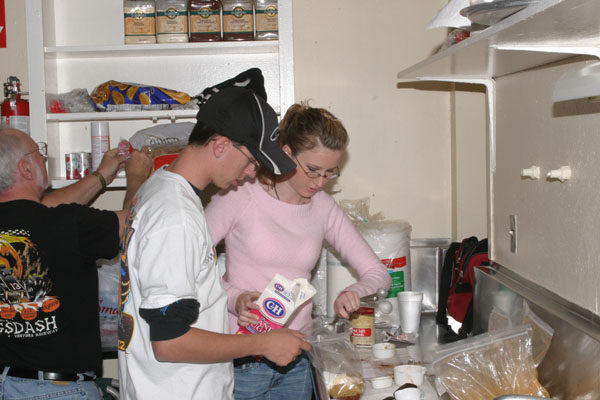 Braden Wasson and Bethany Thrasher were in charge of the ingredient mixing. With 5 pots to cook, there were five bags of spices.
Jim and Marilyn cheesin' it up.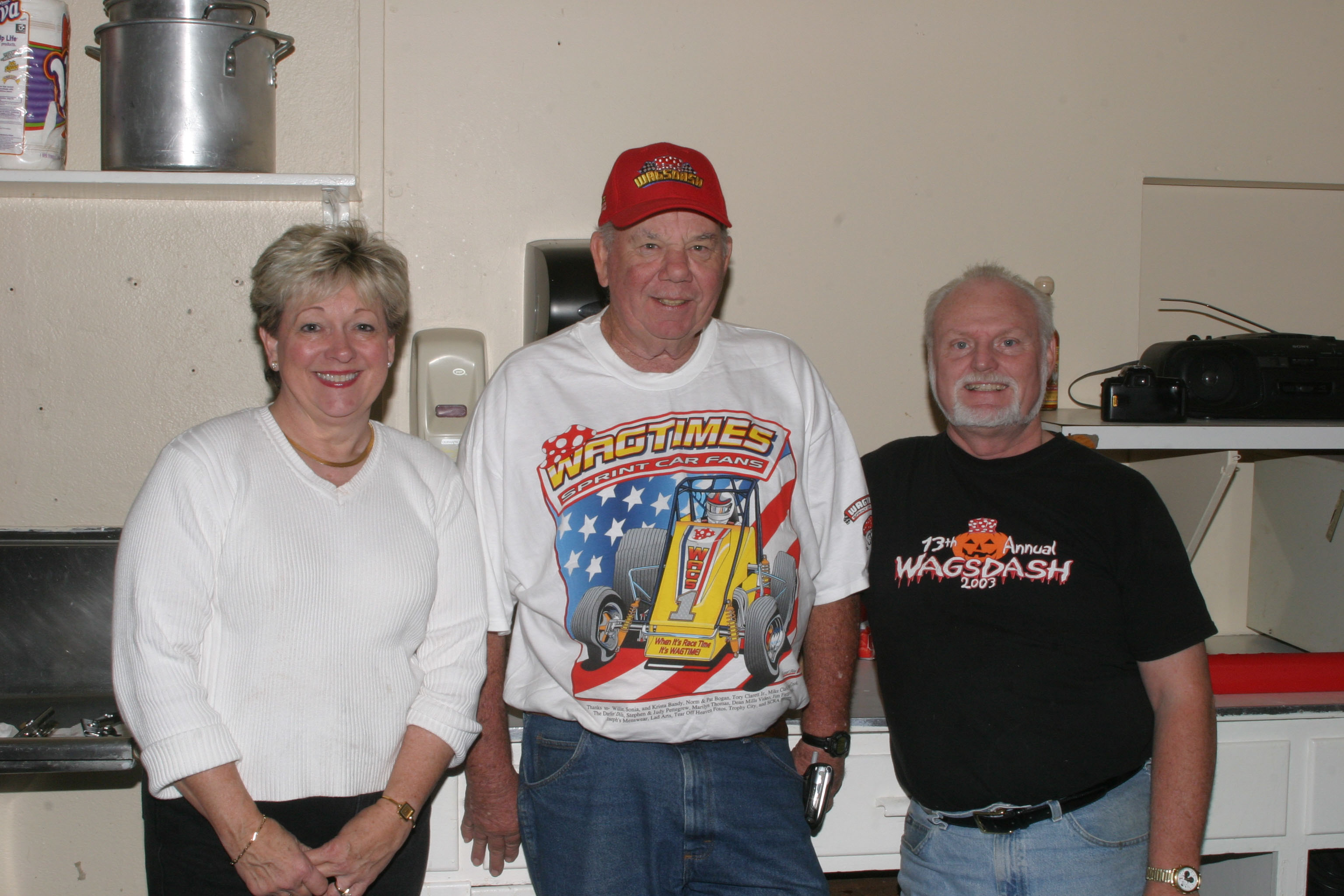 The Wags and Bogan.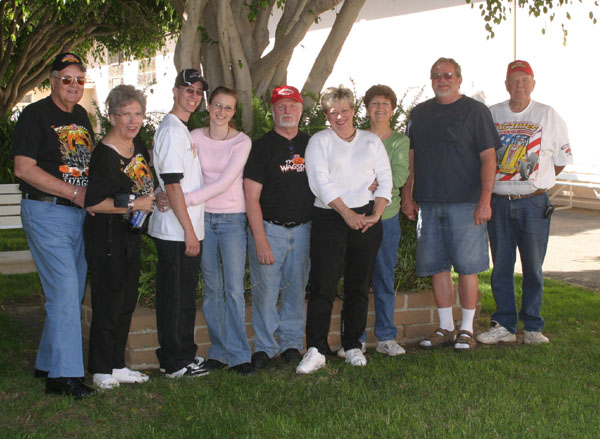 The days combatants, er the cooks and helpers, were Ok to pose here.
The Mule has company in Terri Bliss.
What are these little devils up to?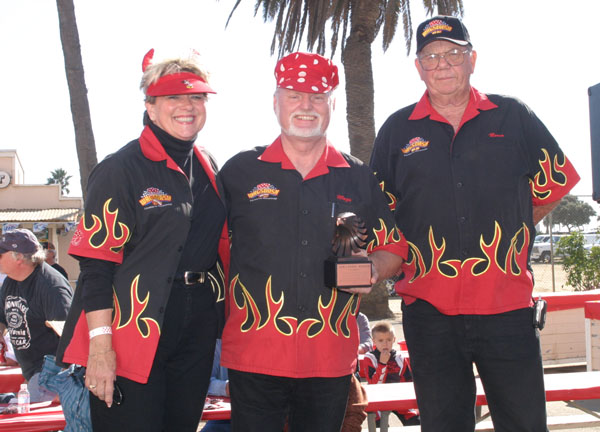 Norm Joins us with the eagle award we received.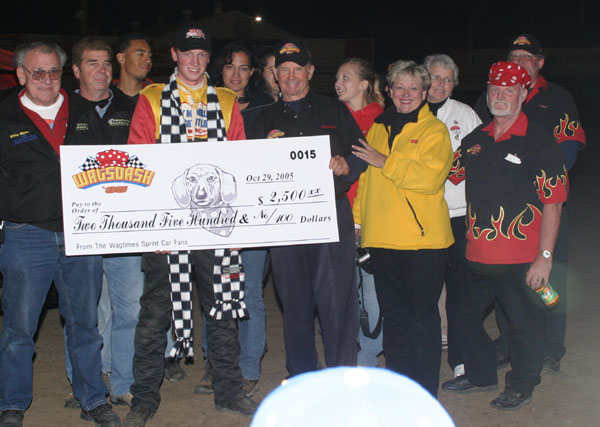 Another shot.