Vance Hunt
Vance
Vance
Vance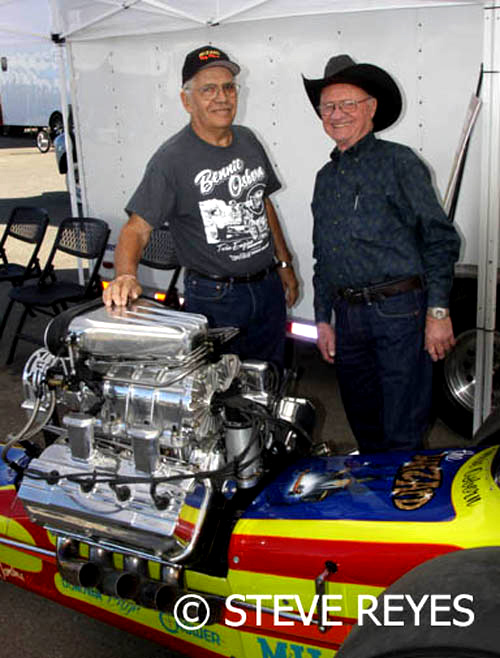 Vance with Benny Osborn
Vance and his wife
Vance and his wife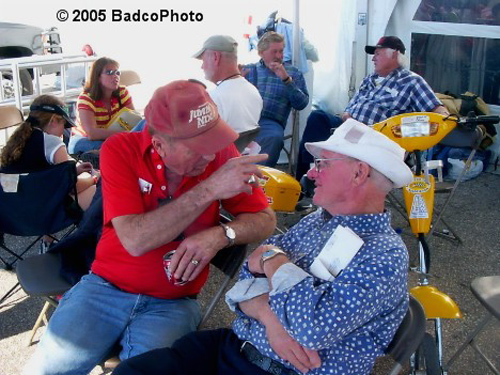 Vance
Vance
Vance and two oldsters
Vance and Dale Emery
Vance
Vance and crew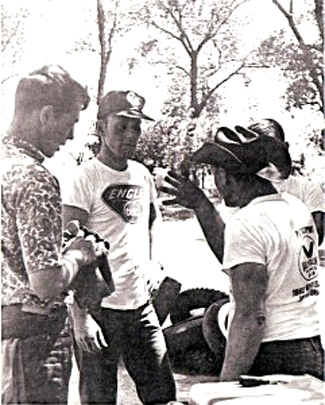 Vance
Vance with Wayne and Randy Calvert and Driver J L Payne
Vance with Bobby Langley in the black hat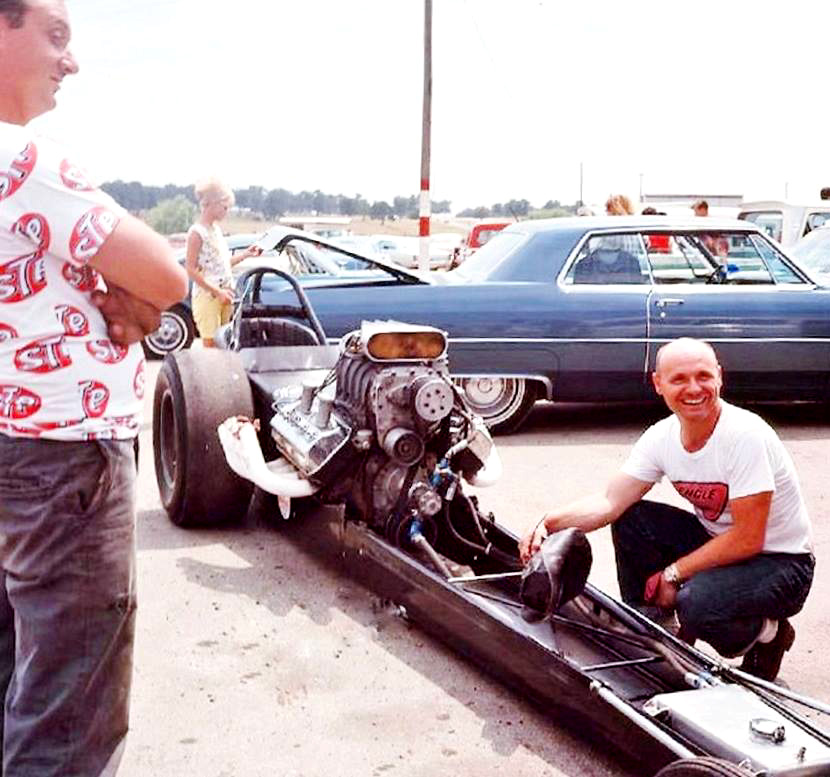 Vance and his car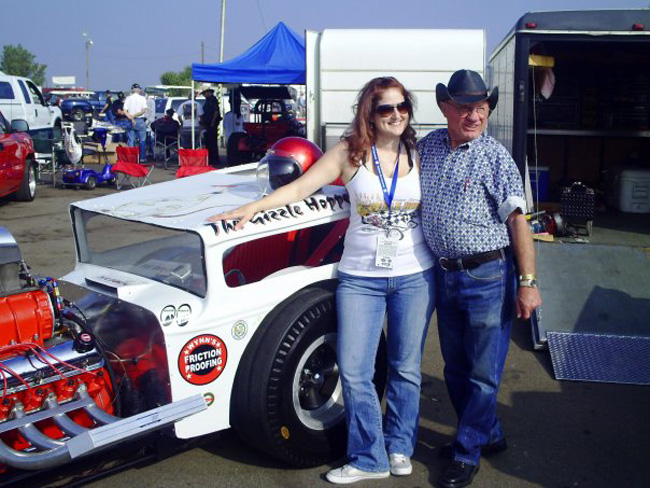 Vance and a Lady
Vance
Vance working on a motor
Vance and friend Jim Cullen
Vance on the push road
Vance, his car and crew
Vance and his car
Vance's car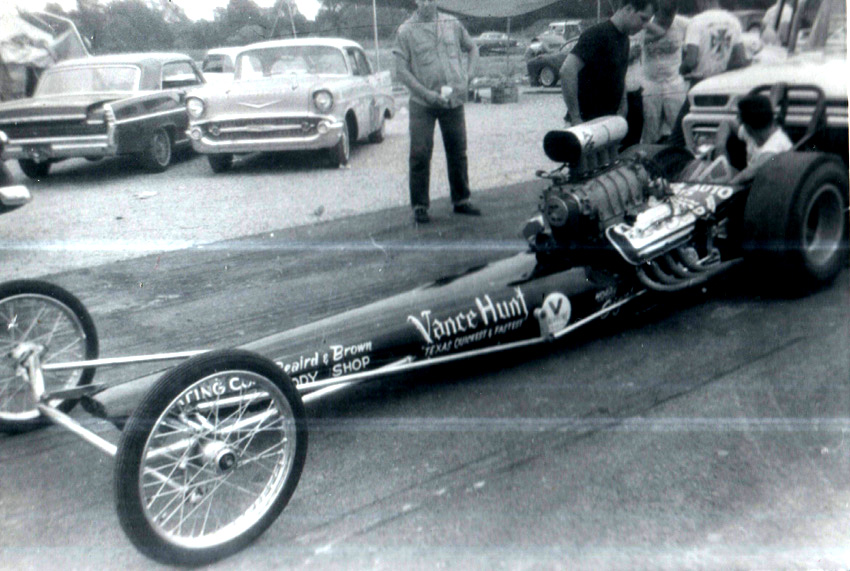 This one at Green Valley, TX track. Ted Arnold drove the car, but he was killed this day after going off the end of the strip, avoiding the safety net and hitting a tree across the street, The day before, he used the net and they had to rebuild the cat overnight.
Vance and crew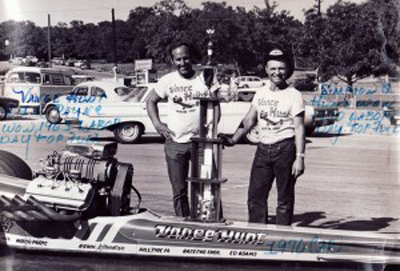 Vance and a big trophy
Vance's driver?
Vance and crew
Vance and crew
Vance's car
Vance at probably Green Valley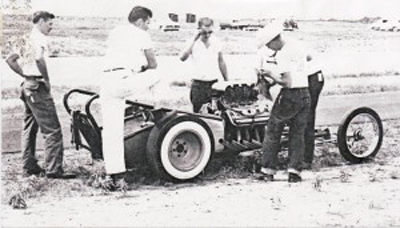 Vance early car
Early dragster
Another
Vance's car
Ready to go next to Garlits
Vance
Vance car 1962
Vance getting a push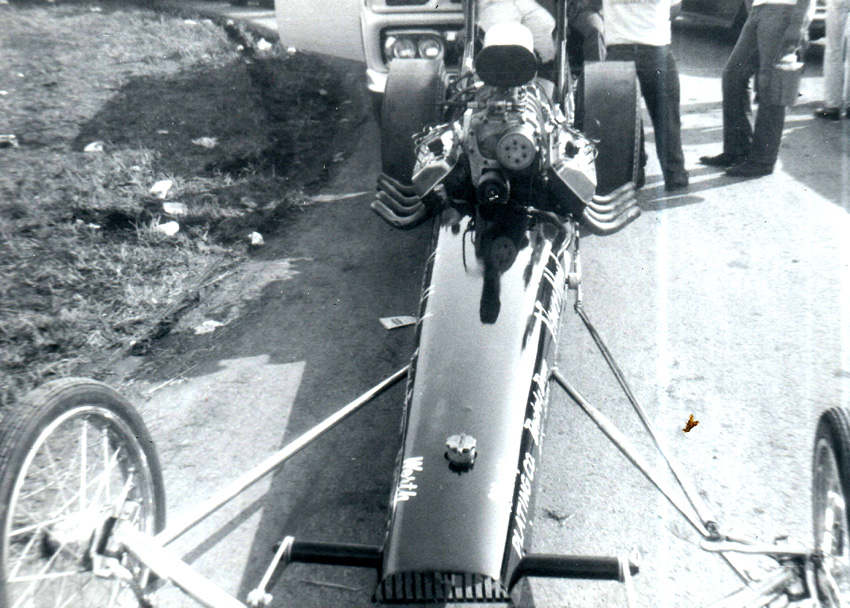 Vance Hunt car at Green Valley 1963
Vance parked
A different Vance car parked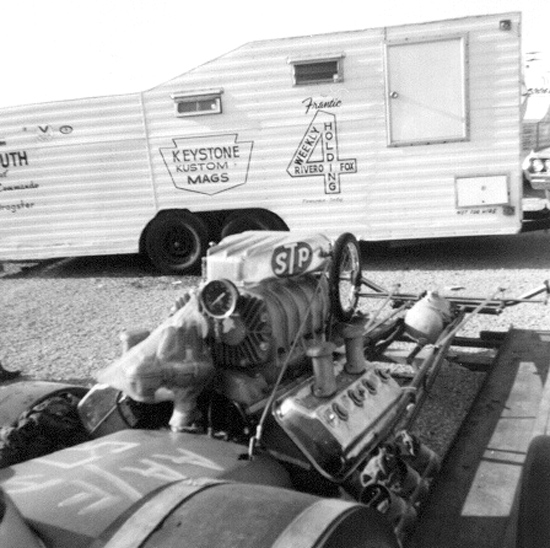 Vance Hunt car next to the Frantic 4 trailer
Hunt Mabry car at San Antonio 1959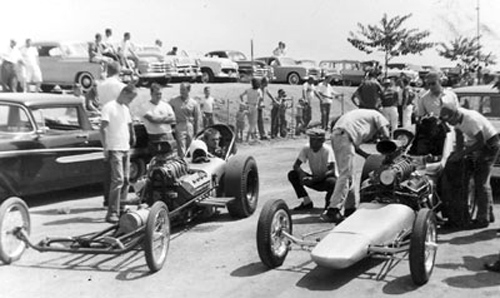 Hunt, on left, getting ready to push off
Vance & Ellis
Vance Hunt
Vance & Simson
Vance on a smokie 1962 Amarillo
Vance smokes it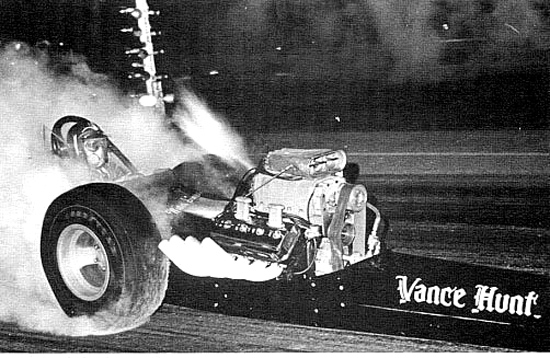 Another smokie
J L Pane smokin' it
Nice burnout
Another
Vance at Lions
Vance off the line
Vance car stopped after a run
J L Pane beats Art Malone at Green Valley 1961
J L Pane beats Bobby Langley in match race
Hunt against The Greek, with wheels up and Garlits flagging
Vance and Garlits
Vance and Garlits
Vance out first this side
Yesterday's Heroes Oct 29, 2005
Email this Article
VANCE HUNT
By Bud De Boer
Vance Hunt is a name synonymous with Top Fuel racing in the southwest from 1960 to 1971. Based out of Arlington, Texas, this owner/tuner fielded a series of cars that wreaked havoc on the class for more than a decade. With drivers like Ed Mabry, J. L. Payne, Ted Arnold, Jerry Ellis, and Watus Simpson, he was one to be reckoned with. In those days, sponsors were virtually non-existent. Match racing or running in open competition helped pay the bills. Nothing like it is today where high dollar sponsors are commonplace.
Technology was limited also. You had to be very mechanically creative to survive. Engines came from the local salvage yard. If you wanted boxed rods or ported/polished heads, you made them yourself. It was an ever-changing environment and you had to be ready, willing, and able to adapt. Hunt never had any desire to drive the cars he ran. He was satisfied to build and tune them and this is where he excelled. Inductions into the NHRA Division 4 Hall of Fame in 1978 and the International Drag Racing Hall of Fame in 1997 were fitting tributes to someone who gave so much of his time and talent to the sport during its early years.
THE EARLY YEARS. Born in Chickasha, Oklahoma in 1932, Vance and his family moved to Arlington, Texas in 1942 so his dad could work at North American Aviation building P51 Mustangs during WWII. In 1946, he got his drivers license and first car at the age of 14. That's when drag racing was just getting started in many parts of the country. In those days, according to Hunt, "We raced any place we could." Boy, doesn't that sound familiar? Some of the tracks in his area at that time either had a dirt surface or were an old abandoned road. However, nobody seemed to mind. They just wanted to know where and when the racing would take place.
During the 1950s, Vance also became a member of the North Texas Timing Association, a group that ran drag races at Caddo Mills, Texas, on the first weekend of each month. Following high school, he attended what is now known as University of Texas-Arlington (UTA). He also served in the Naval Reserve from 1951 to 1955. In 1954, Vance went to work at the new GM plant in Arlington, where he spent the next 35 years building automobiles. The first nine years were on the assembly line and the remainder of his time there was spent in management.
FIRST RACE ATTENDED. Though he won his first trophy in 1955 while driving a '54 D/Stock Oldsmobile, it wasn't until around 1957 when he took a trip to Wichita Falls, Texas, to see Speed Sport, Cook & Bedwell, and Don Garlits run, after that Vance made up his mind as to a future in drag racing endeavors. Fuel racing would be a part of it!
FIRST CAR OWNED/WORKED ON. In 1956, a local salvage yard acquired a 1955 Chrysler 300 that had been in a rollover. In its engine compartment laid a Chrysler hemi motor in great condition. Hunt made several visits to the salvage yard to talk price. Finally, he and the man in charge agreed on $550. Vance had bought himself a complete engine, which he promptly took home. Next on his agenda was to find something to put it in. He came up with a 1941 Ford Coupe and spent most of 1957 trying to get this engine/chassis combination to work. But it was to no avail. The final time out with the car produced a both a broken La Salle transmission and rear axle.
Enter friend Ed Mabry, who was racing a flathead roadster. Mabry had built a dragster chassis to put his flathead in. But after a meeting of the minds between him and Hunt, it was decided to put Hunt's hemi-Chrysler in Mabry's light dragster chassis to see what happened. The results were encouraging to say the least. They entered the NHRA Nationals at Oklahoma City in 1958 and were awarded a trophy for setting the new B Gas Dragster speed record of 130 miles-per-hour.
OTHER CARS OWNED/WORKED ON. In 1959, the two decided to move up to A Gas Dragster. They installed a supercharged 392 Chrysler in a new chassis and raced as Hunt & Mabry. It was a good year for the duo with Mabry doing the driving and Hunt the tuning. They became they first single engine car to run in the nines on gasoline.
1960. This was the year that Hunt wanted to move to a nitro-powered dragster. He had been dreaming about it since the time he paid a visit to Wichita Falls in 1957. Mabry, on the other hand, decided he didn't want to drive, so he and Hunt parted ways. Hunt then built his own complete set-up and asked J. L. Payne to drive for him.
1961. It was a very good year for Hunt with J. L. Payne driving. Green Valley had just opened north of Fort Worth, Texas, and it gave them a place to race often. One event that really sticks out in Vance's mind from that year is the time J. L. Payne and Art Malone locked horns in open competition at Green Valley. When the smoked cleared, Payne had not only won the race, but had done so with an 8.23 elapsed time. It was one of the quickest Top Fuel runs that year, according Chris Martin's Top Fuel Handbook. In fact, the run was so good that it made the cover of Drag News the following week. Later that year, Hunt & Payne challenged Chris Karamesines for the No. 1 spot on the Mr. Eliminator List. The race was held in Tampa, Florida, and they defeated the "Golden Greek" two straight in a best of three go. The No. 1 spot was theirs.
1962. In February of that year, Hunt & Payne answered a challenge from Karamesines to race once again for the No. 1 spot on the Mr. Eliminator List. This time the race was held on the west coast in San Gabriel, California. However, the results were the same as the prior meeting a year earlier in Florida. The Greek once again lost two straight.
Also in 1962, Don Garlits built Hunt a new lighter weight chassis and with J. L. Payne at the controls, the two had what Vance called "another good year." They also answered another challenge for the No. 1 spot on the Mr. Eliminator list. This time it was from the team of Garlits & Swingle. The race was held in Houston, Texas, and they won it two straight. Then over Labor Day at the AHRA Championship at Green Valley, they won overall Top Eliminator, defeating the legendary Greer-Black-Prudhomme car in the process.
1963. Early that year, Ted Arnold replaced J. L. Payne as Hunt's driver. Also, Garlits built Hunt a new car. It had very light chassis with a long wheelbase. Ted and Vance raced that year until Arnold lost his life in a crash during the 1963 AHRA Nationals at Green Valley. The loss was very hard on Vance. He and Ted had been friends since they attended grade school together and Ted had been the best man at Hunt's wedding.
1964-1966. During the '64 season, Hunt was approached by a friend named Jerry Ellis. The latter had bought Hunt's '62 Chassis at the end of the '62 season and was wondering if they could put Vance's engine in the car and team up for a few races. Well one race led to another and to make a long story short, they spent nearly three years together. With Ellis driving and Hunt tuning, they were a formidable duo wherever they appeared. Along the way, the team acquired a new Garlits car in 1965 and a new Woody chassis in 1966. They also held two spots on the Drag News Mr. Eliminator List at one time with two different cars. Not bad when you consider they were only ten spots available on this prestigious list. Then at the end of 1966, Ellis decided to retire from active competition. It closed out another chapter in the legacy Vance Hunt would leave when he stepped away from the sport as an owner/builder/tuner in 1971.
1967-1971. In 1967, Watus Simpson joined Hunt as a partner and to drive his race car. As a driver, Simpson had the best of both worlds during his five year stint with Hunt. Each season he was provided with the latest chassis that Woody Gilmore built as well as a Vance Hunt built/tuned nitro burning Chrysler hemi to power it.
They ran many races during that time and won their share, like the AHRA Nationals in Green Valley in 1967.
At the 1971 March Meet in Bakersfield, California, they qualified well at no. 8 and went three rounds before losing to Don Garlits in the semi-finals.
FINAL YEAR IN THE SPORT/WHY DID YOU DECIDE TO QUIT. It came in 1971. His final race was over Labor Day weekend at Green Valley. At the end of the season, Hunt said, "I looked at my racing records and recapped what was happening. Out of the races we ran that year, we took winner or runner-up 50 % of the time but still finished in the hole as far money the money went." Also, to remain competitive in the sport, he faced a decision as whether to buy a new rear motored chassis and an aluminum engine block. It was a tough call to make, but when you spend more money than you make in order to stay on top of your game, it's time to step aside. That's what Vance Hunt did. It was time to move on.
ANY HUMOROUS OR MEMORABLE ANECDOTES YOU'D LIKE TO SHARE. There's a story that comes out of Hunt's time in the sport about a so-called "two motor fuel dragster" and it's a classic. Here it is, in his own words:
One story I enjoy telling is the one about my two motor fuel dragster. We had entered the AHRA Nationals at Green Valley for 1962. During those days, AHRA had class eliminations and the four best ETs of the winners ran for Top Eliminator. A-Fuel ran a 32 car field. AA Fuel usually had two or three cars for that class. This system had a single engine fuel car making three or four qualifying runs, five runs to win the class, two more runs to win overall eliminator. This is a total of eleven runs. The AA Fuel cars were only making two runs for class wins because only three or four showed up. I wanted a car in the AA Fuel class. I got my rule book out and started reading.
A friend of mine ran fuel go carts and told me I could run one of his engines if I wanted to. I put the one cylinder cart engine in front of the 392 and made all of the proper connections to meet all the regulations, fuel shut off, etc. When it came time to go to the track, I quietly took the car thru inspection with my rule book in hand. No problems until the first qualifying run. We went to the starting line and made our run. A lot of people began to look and talk. Our run was very good with a real good ET. When we got back to our pit location and were looking the car over, I heard a car sliding the tires as it approached in a hurry. Out jumped Jim Tice, Mr. AHRA himself. He was upset. All he could say was "Take it off."
I pulled out my rulebook and said, "Show me where it said it was not an AA class car." He told me that I could not run it and if I did try, in eliminations he would red light me out. Knowing how AHRA had the reputation of controlling things, I knew he would do what he was saying. I took the motor off and have only one poor picture to show how it looked. As it worked out, we made the ten or so runs and won the entire event, getting by the G-B-P car along the way. At the beginning of the 1963 season, Tice looked me up at a race and handed me a new 1963 rulebook. He said he wrote it just for me. At the bottom of each page, it said," If it does not say you can do it, you can't do it."
WHAT ARE YOU DOING TODAY. Vance retired from General Motors in 1988 after 35 years. He still lives in Arlington with his wife, Wilma, who he married in 1961. Their honeymoon was cut short because he had a match race with Garlits the following weekend. Vance has one grown daughter living in Dallas. He still enjoys going to the races and visiting. Vance also spends time with fellow Texan Jim Cullen, helping him tune his nostalgia front motor dragster at the Bakersfield races.
Created 2/12/19