Tony "Loner" Nancy
11/14/1929 - 11/11/2004
Tony
Tony
Tony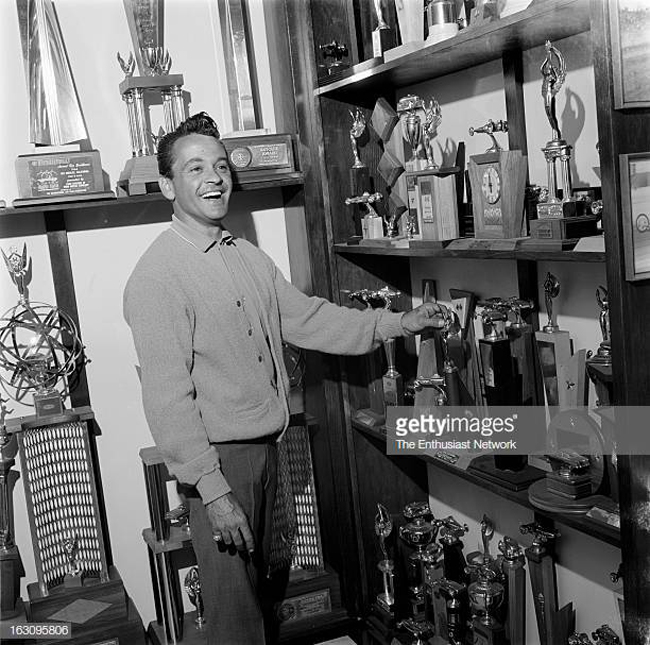 Tony
Tony
Tony
Tony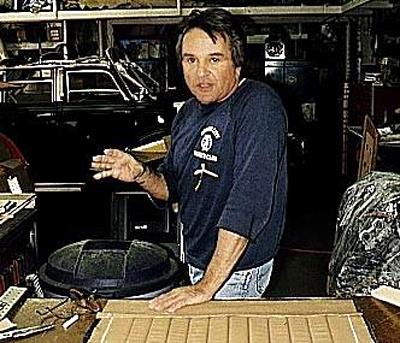 Tony
Tony
Tony with James Gardner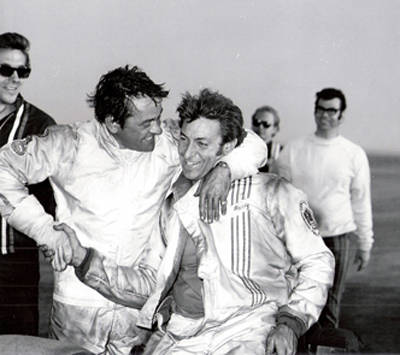 Tony with Harry Hibler
Tony winning an NHRA race
Tony with another troph
Tony with his car
Tony working on his car
Tony working on the blower
Tony by the car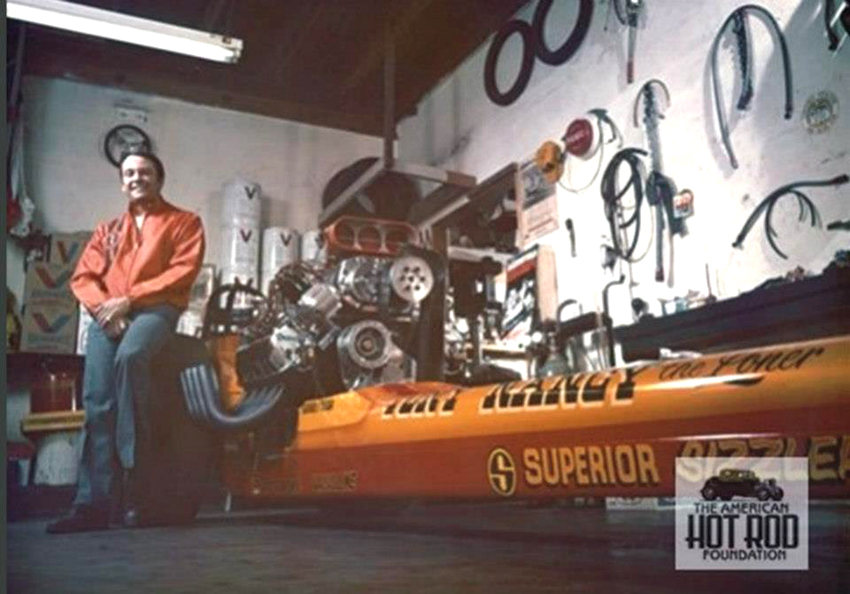 Tony in the shop
Tony and his car
Tony getting suited up
Tony Getting buckled in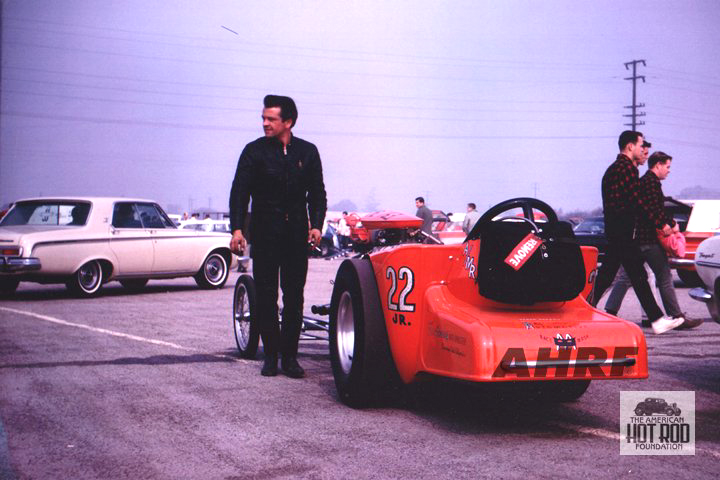 Tony and his roadster
Tony with his wedge rear engined car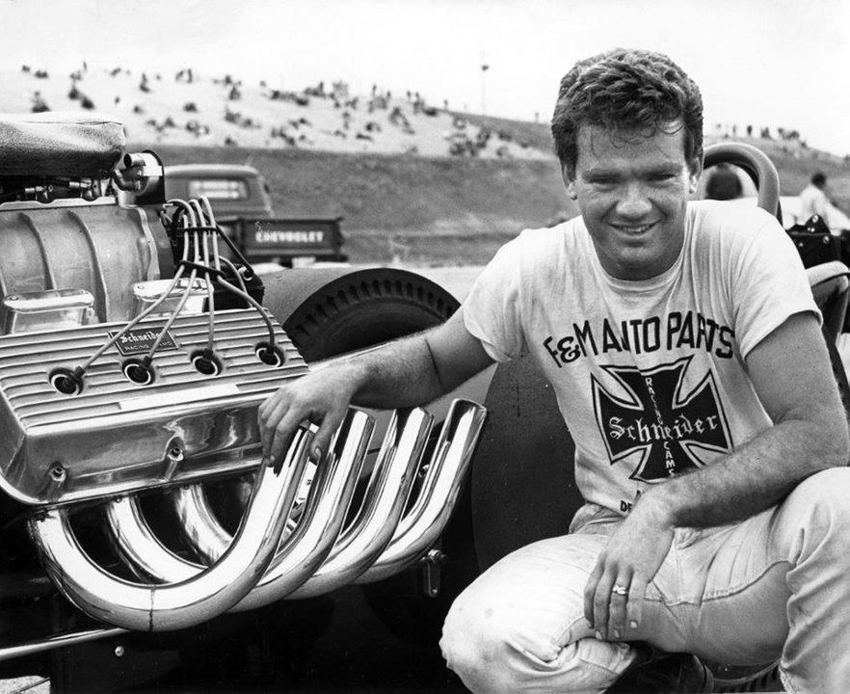 Tony withhis car
Tony working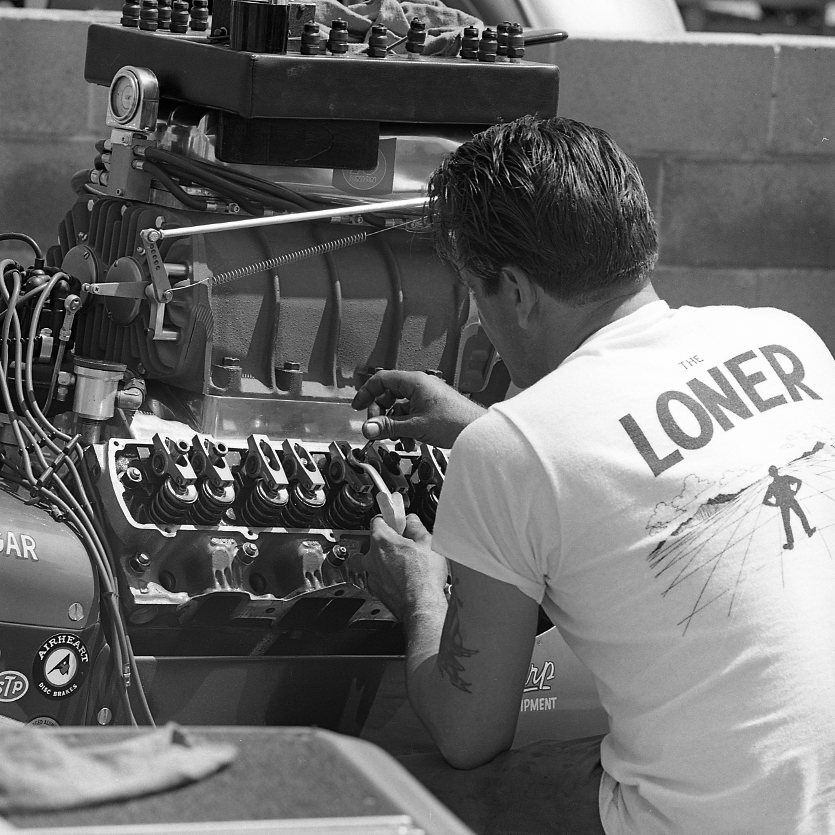 Tony with the motor pened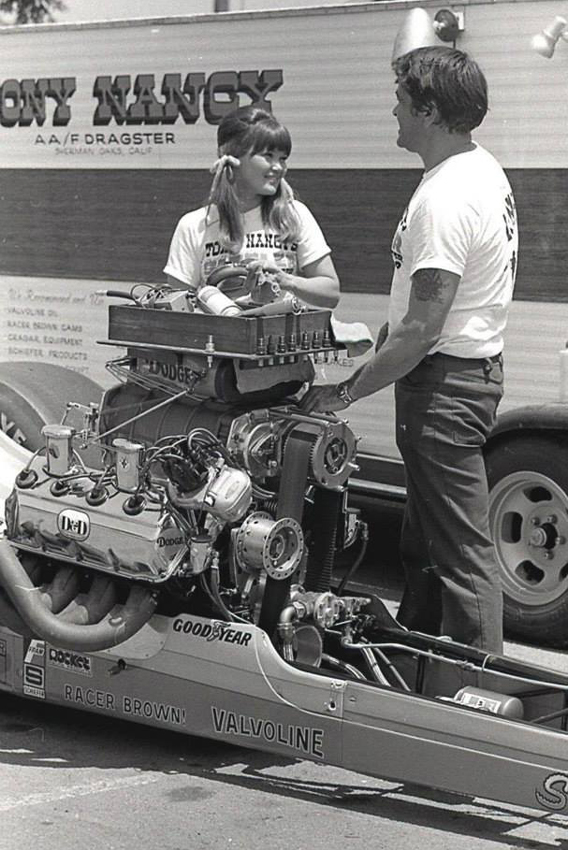 Tony talking with a cutie
Tony with his car in England
Tony and the Wedge
Tony again
Tony with his car
Tony on American Bandstand!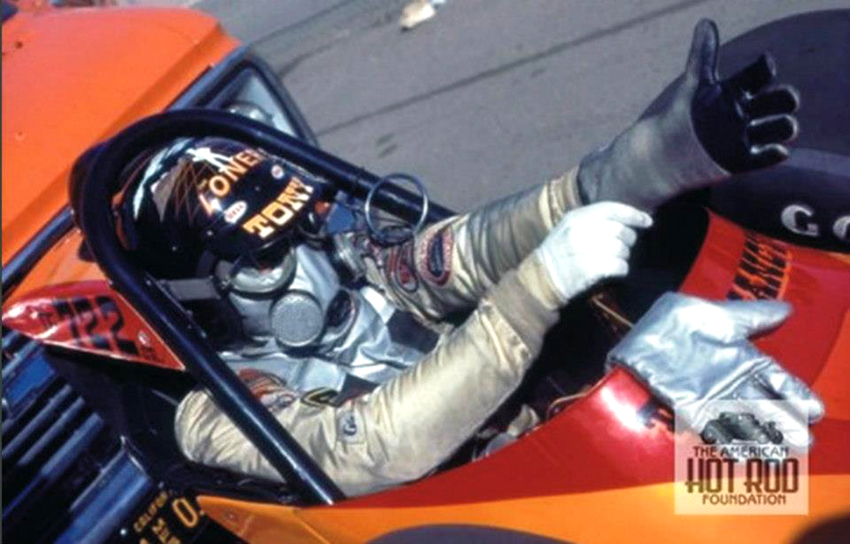 Tony in the seat
Tony in the car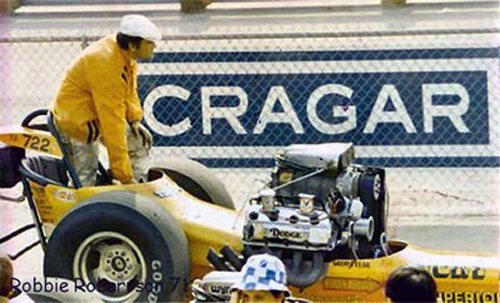 Tony standing in the seat
Tony in the car
Tony
Tony
Tony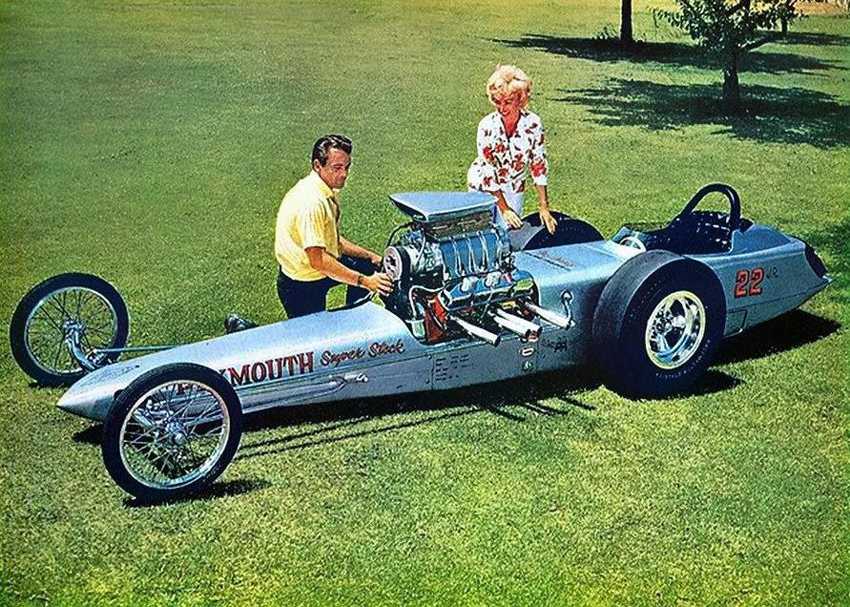 Tony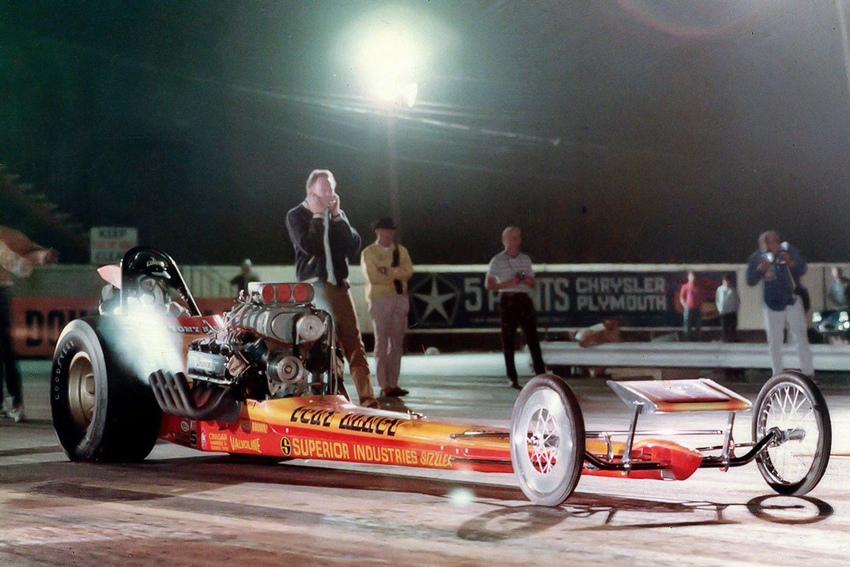 Tony
Tony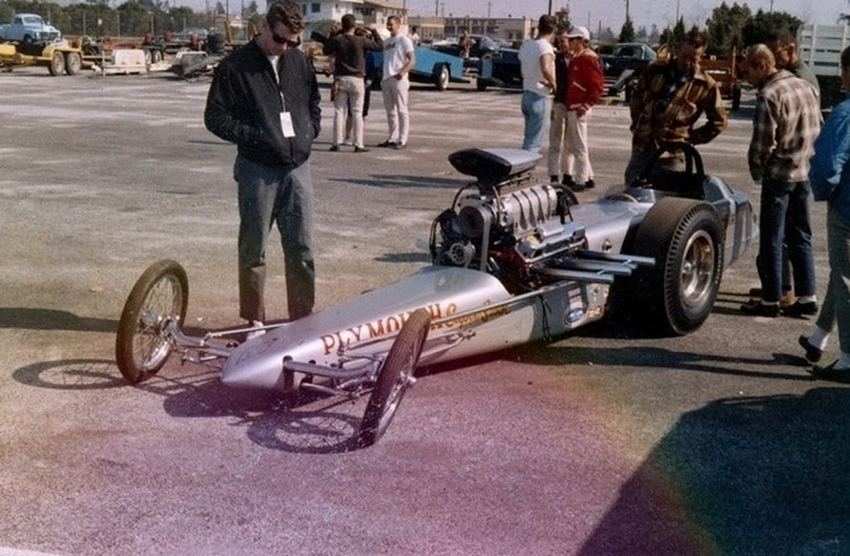 Tony
Tony
Tony
Tony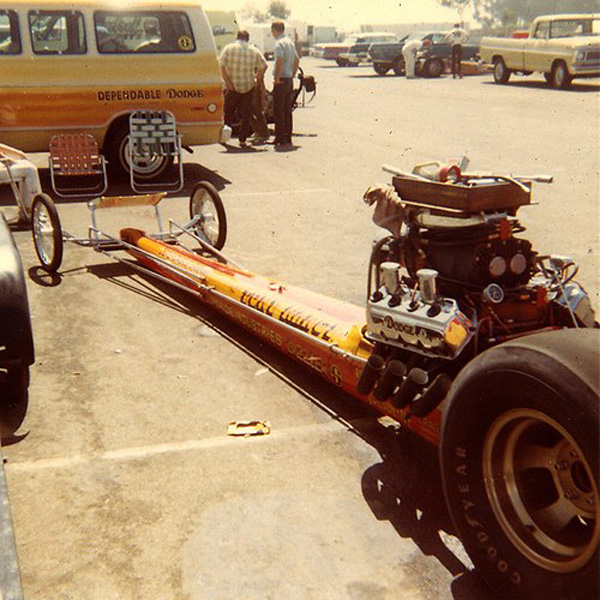 Tony
Tony
Tony
Tony
Tony
Tony
Tony
Tony
Tony
Tony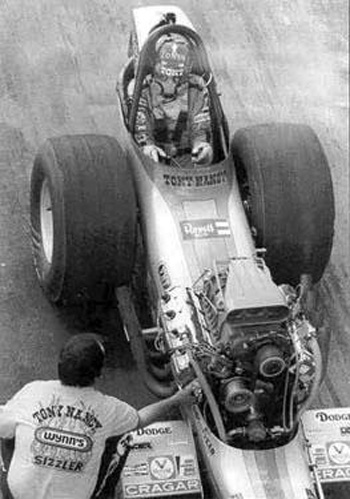 Tony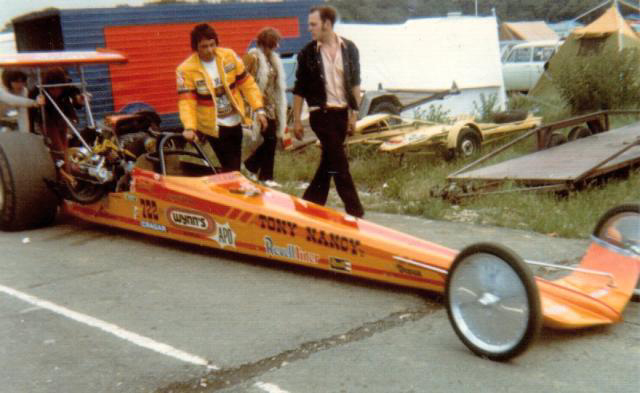 Tony
Tony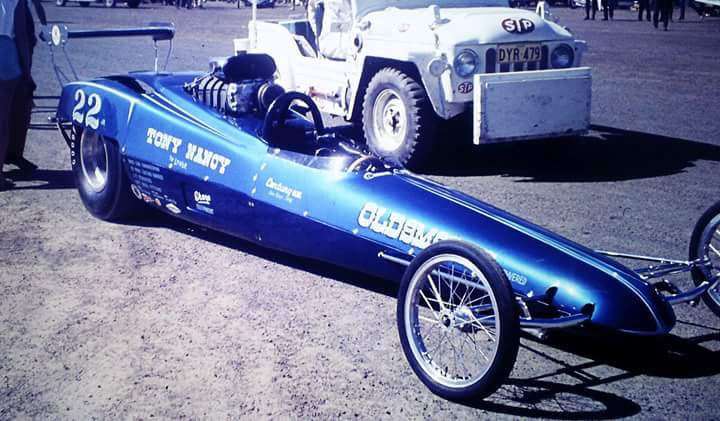 Tony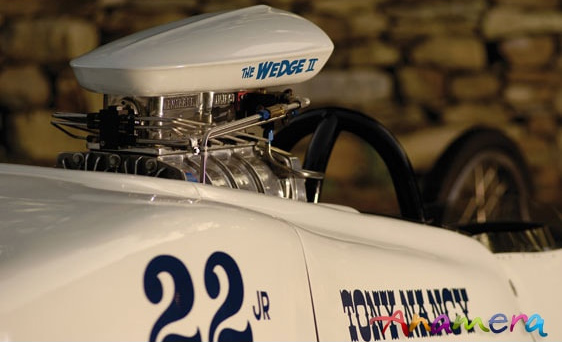 Tony
Tony
Tony
Tony
Tony
Tony
Tony
Tony
Tony
Tony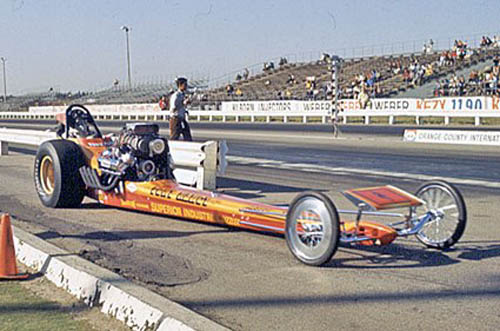 Tony
Tony
Tony
Tony
Tony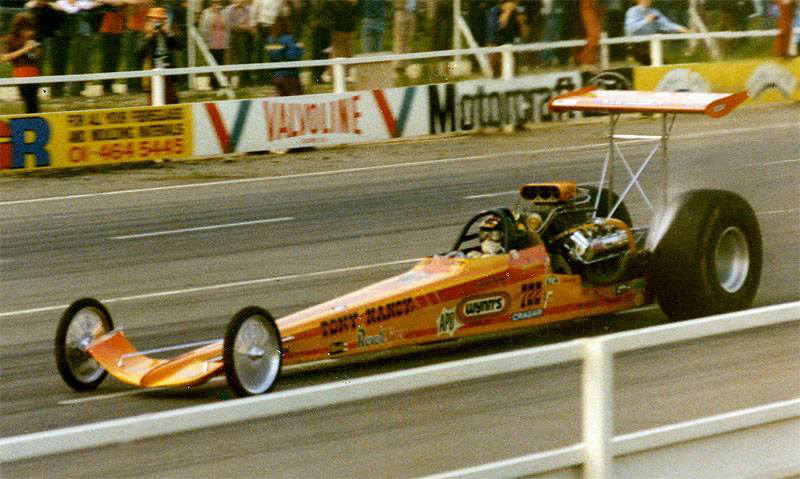 Tony
Tony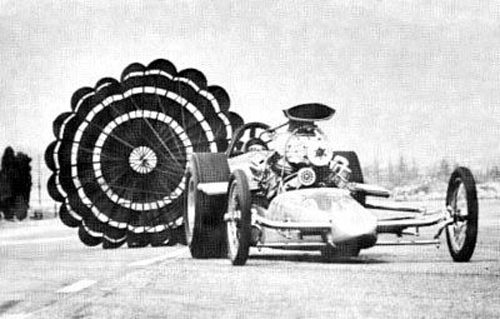 Tony
Tony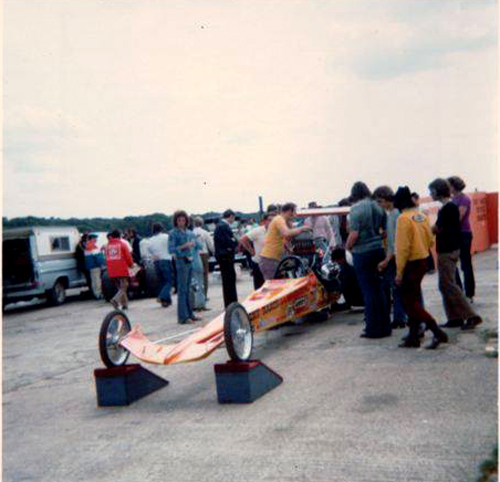 Tony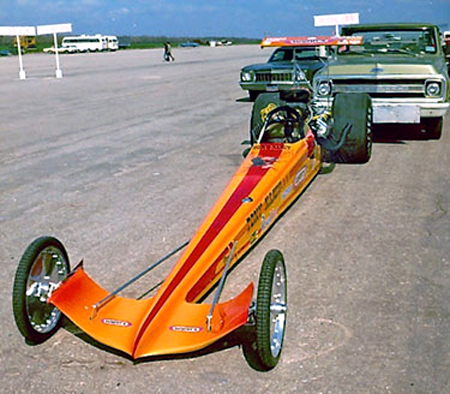 Tony
Tony
Tony
Tony
Tony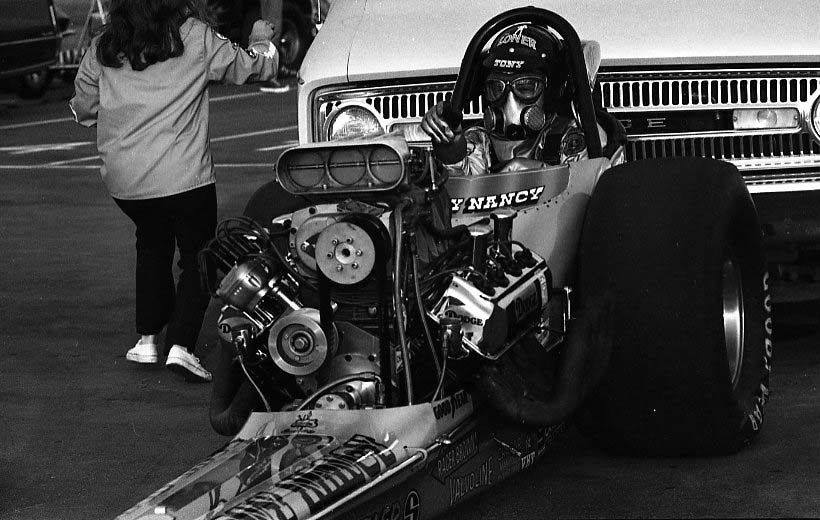 Tony
Tony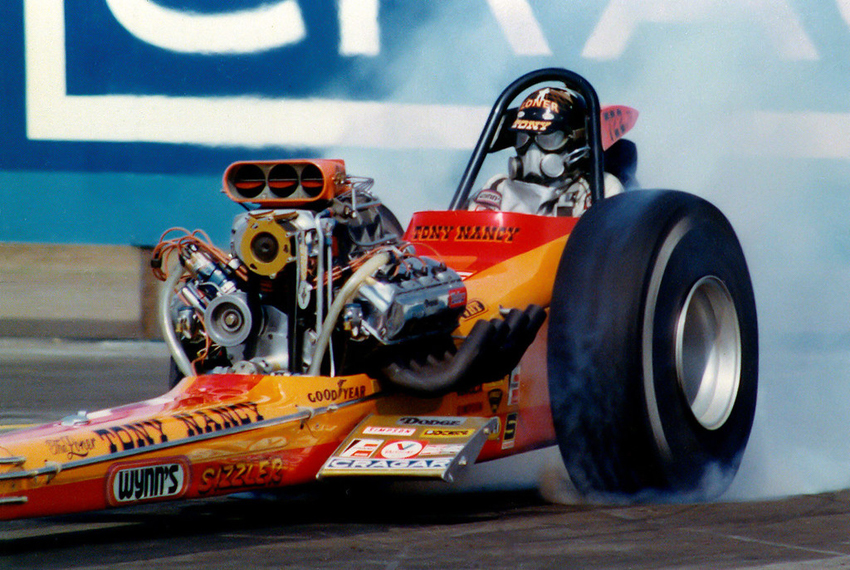 Tony Smokin'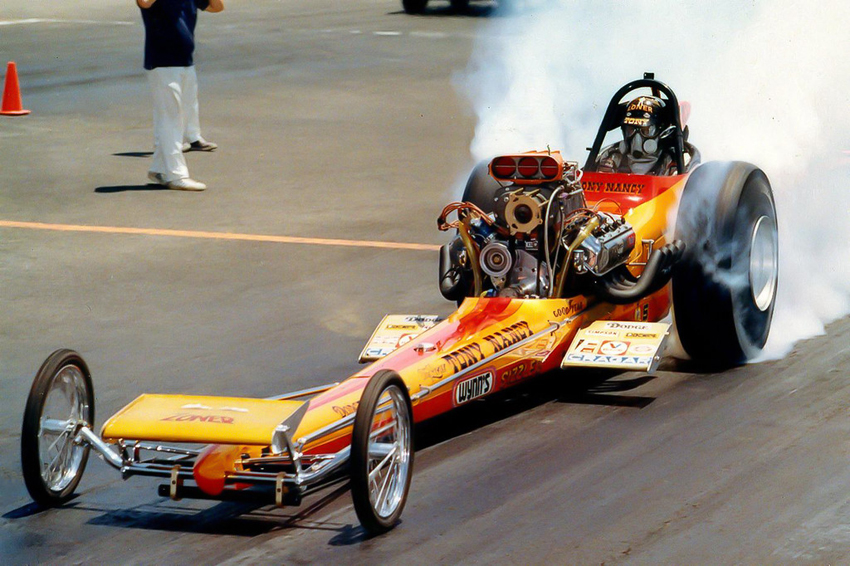 Tony
Tony
Tony
Tony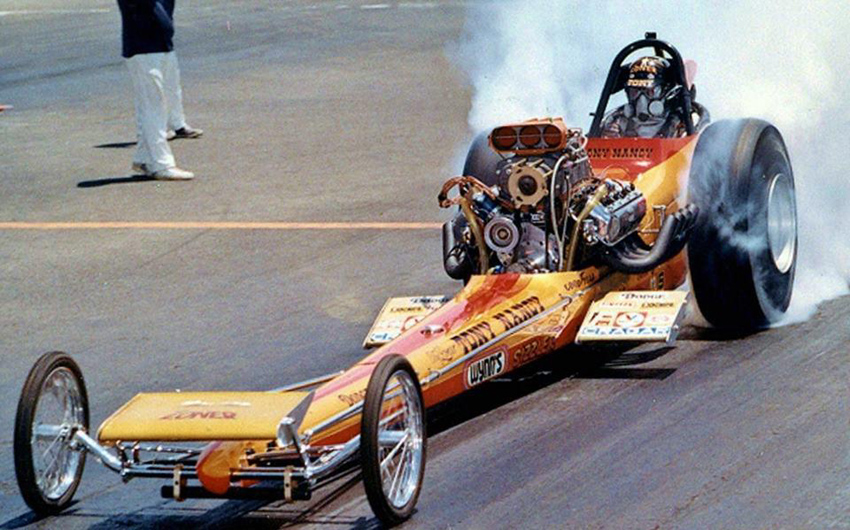 Tony
Tony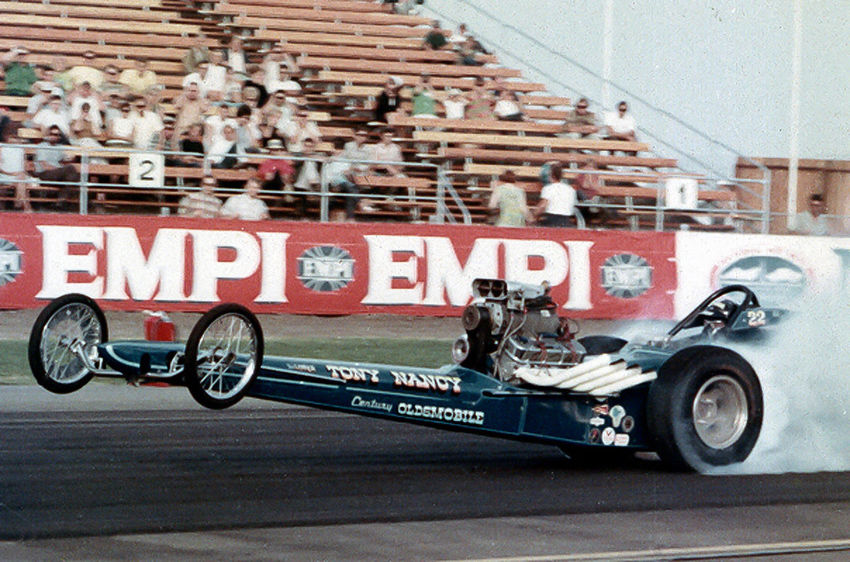 Tony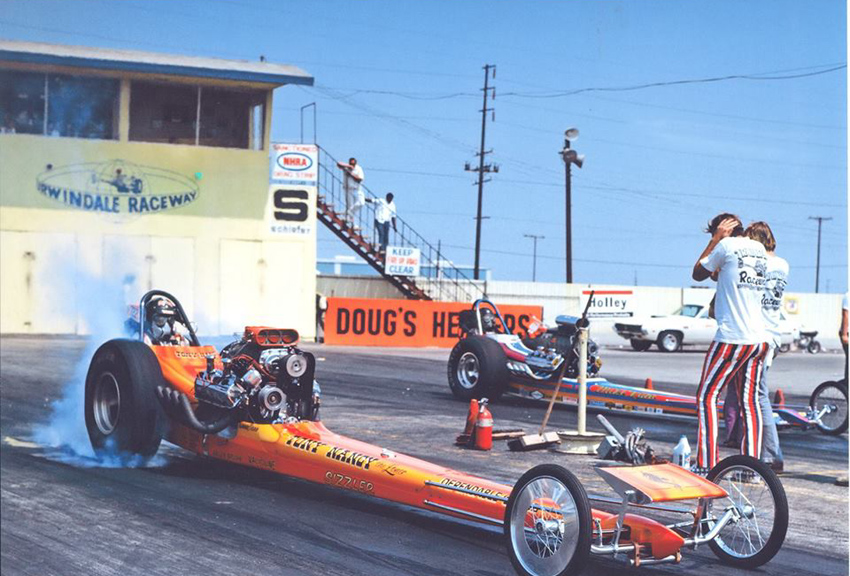 Tony
Tony
Tony
Tony
Tony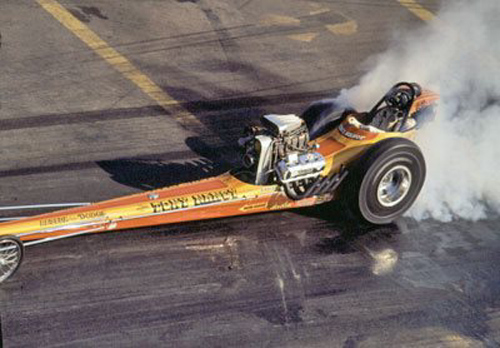 Tony
Tony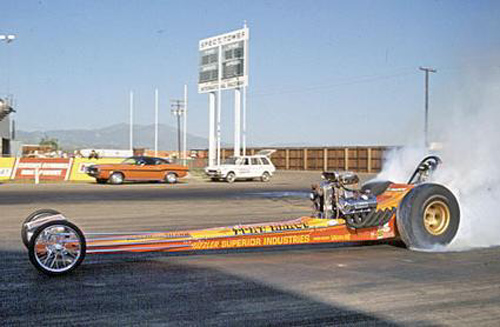 Tony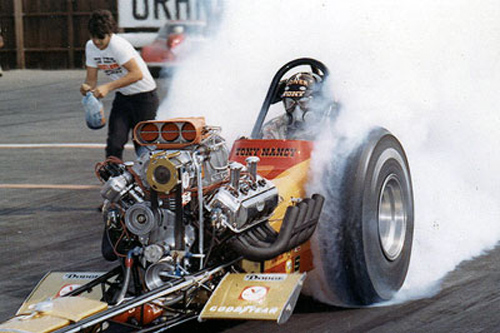 Tony
Tony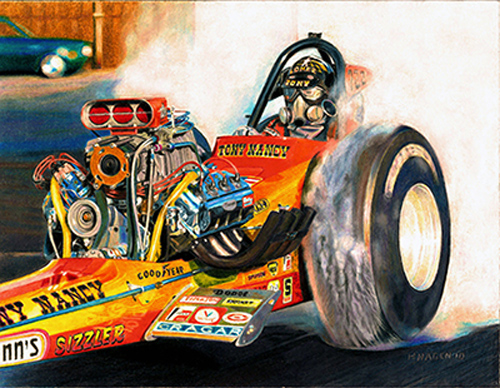 Tony
Tony
Tony
Tony
Tony
Tony
Tony
Tony
Tony
Tony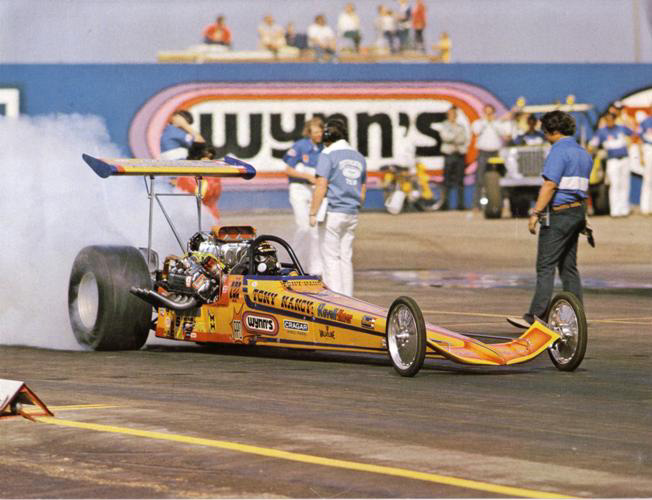 Tony
Tony
Tony

Tony
Tony
Tony
Tony
Tony
Tony
Tony
Tony
Tony
Tony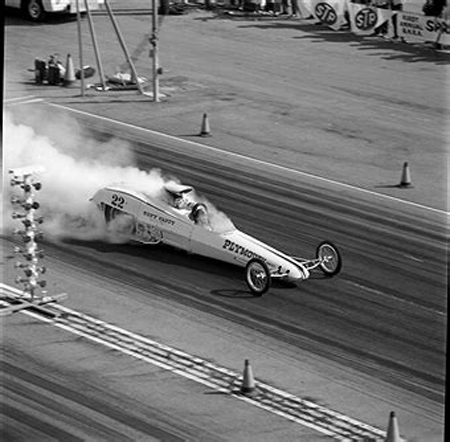 Tony
Tony
Tony
Tony at Pomona 1969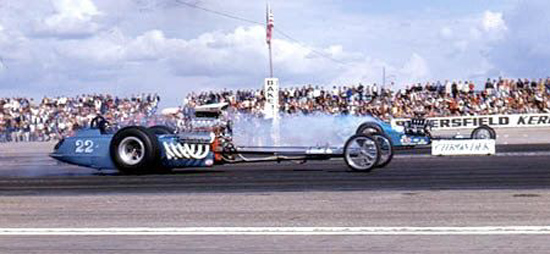 Tony at Bakersfield
Tony in England
Tony
Tony in the lights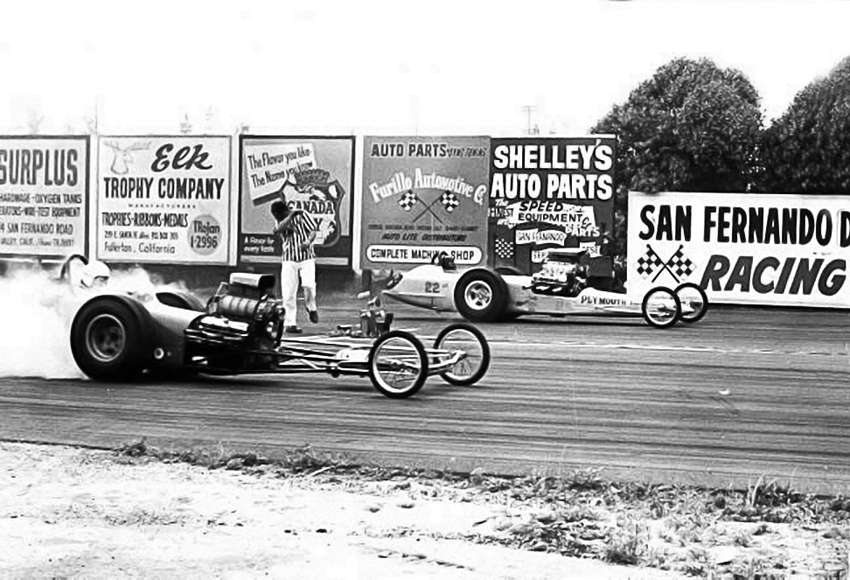 Tony against George Boltoff at San Fernando
Tony far side at Riverside Hot Rod Magazine race
Tony far side
Tony against George Boltoff
Tony's Wedge against Dos Palmas
Tony with the chute out
Tony with his roadster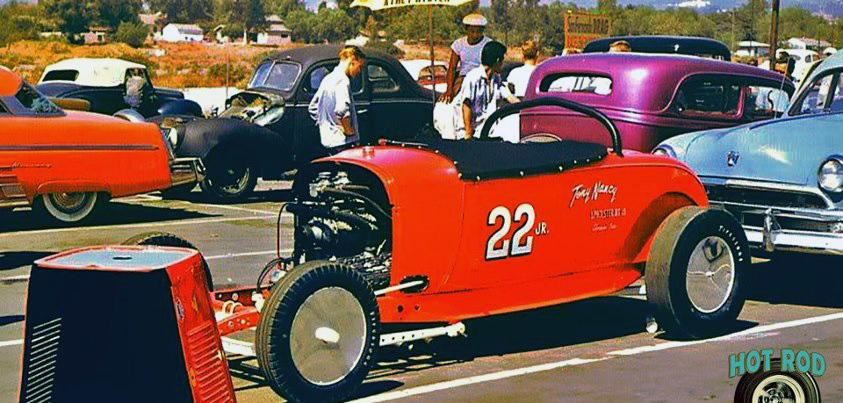 22 Jr
22 Jr
22 Jr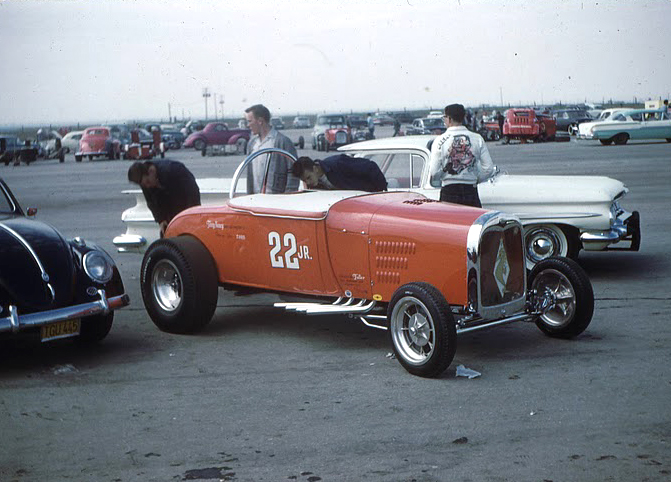 22 Jr
22 Jr
22 Jr
22 Jr
22 Jr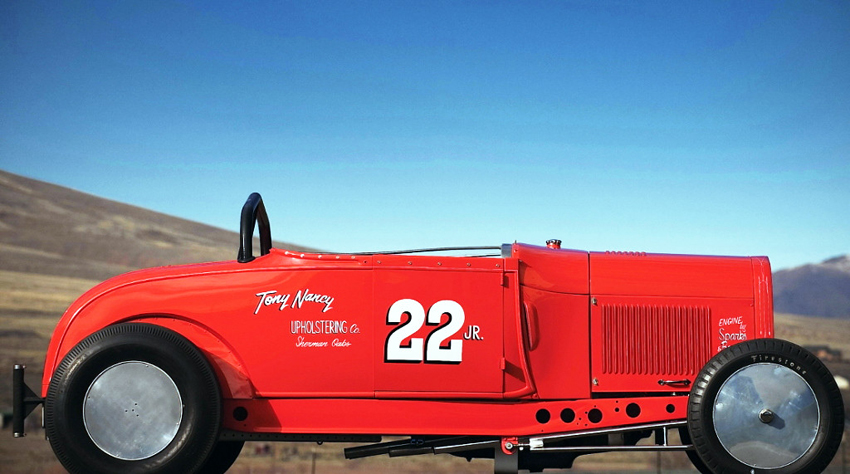 22 Jr
22 Jr
22 Jr
22 Jr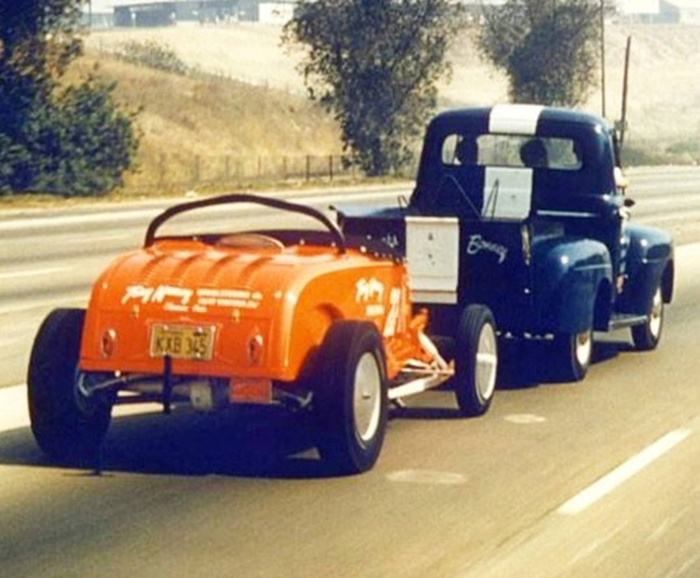 22 Jr
22 Jr
22 Jr
22 Jr
22 Jr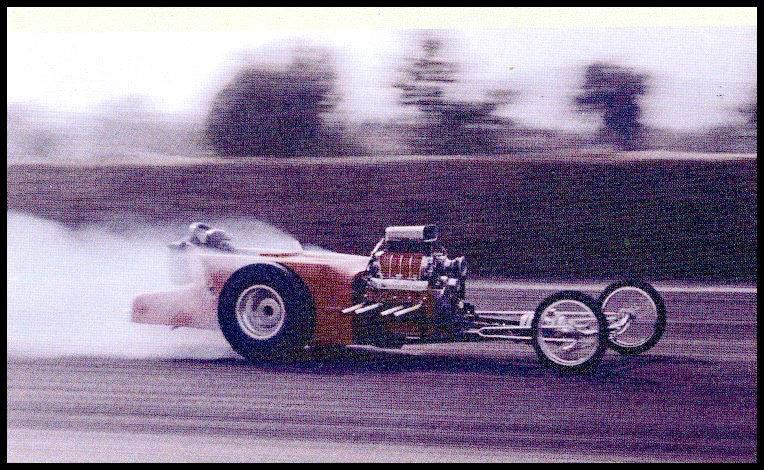 22 Jr
22 Jr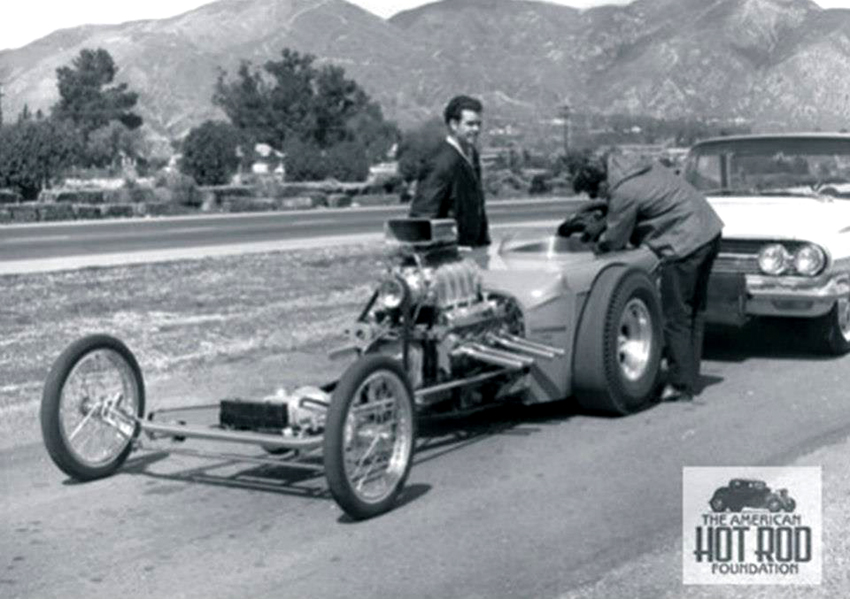 22 Jr
Cacklefest
1 with Tony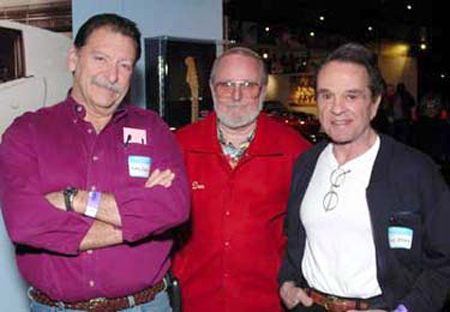 2 with Tony, Harry Hibler and Don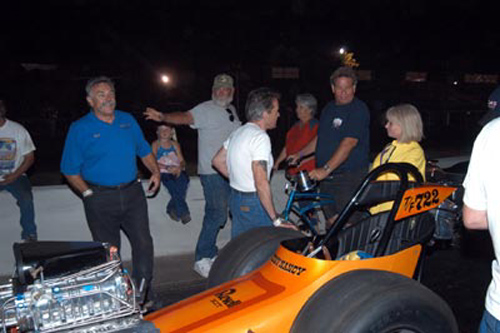 3
4
5 Tony with Nancy
6 Tony with Nancy
7 Tony with Nancy
8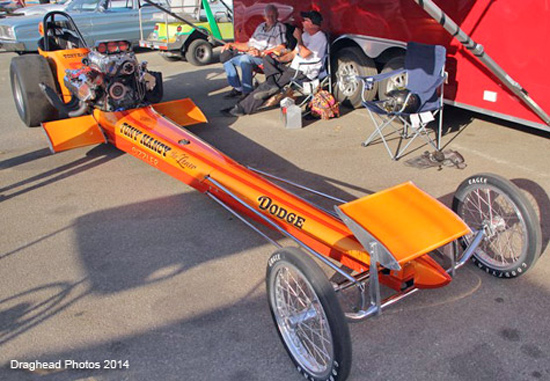 9
10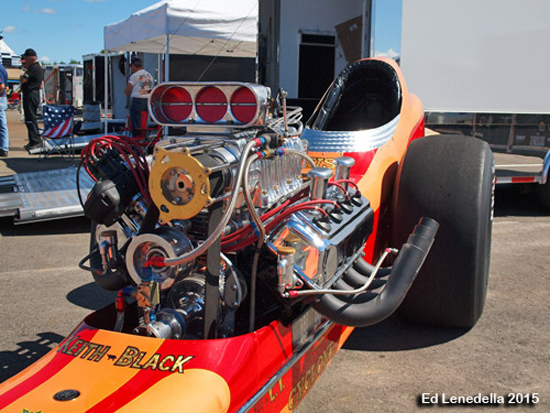 11
12
13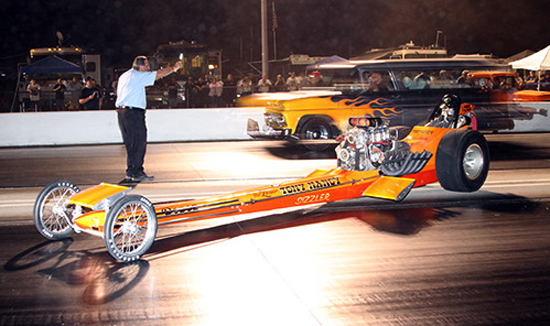 14
15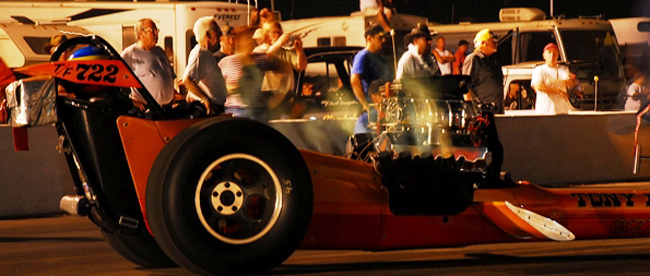 16
17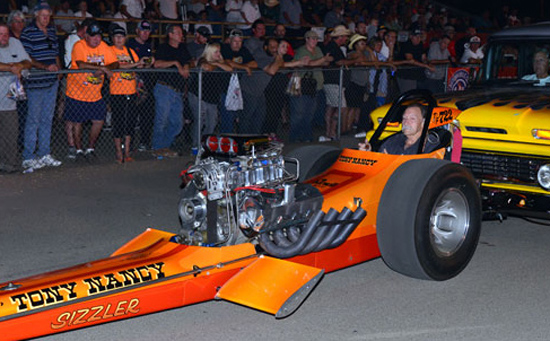 18
19
20
21
22
23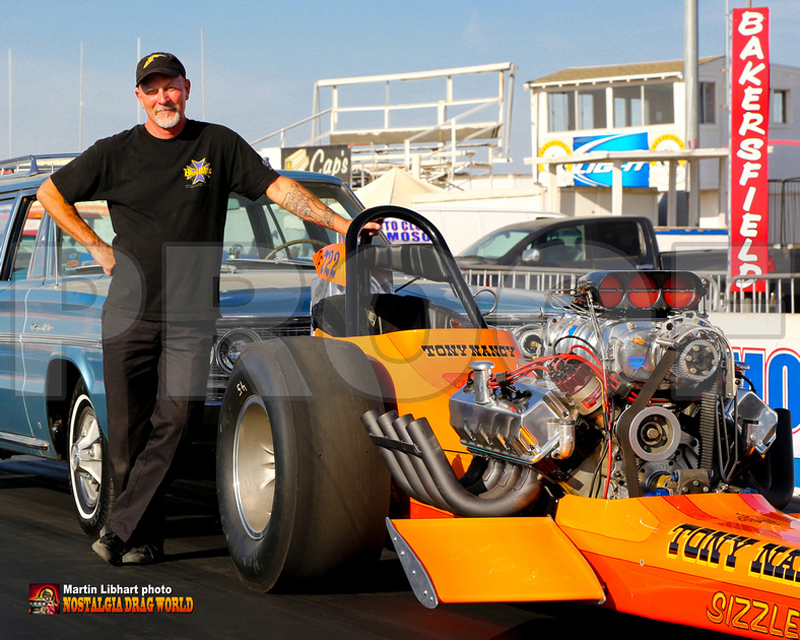 24 John Neas the owner of the car
Art
Art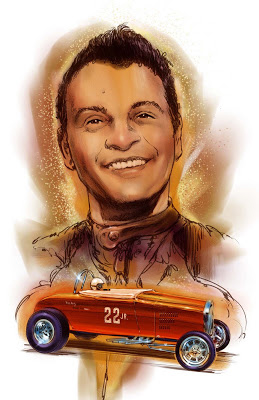 Art
Art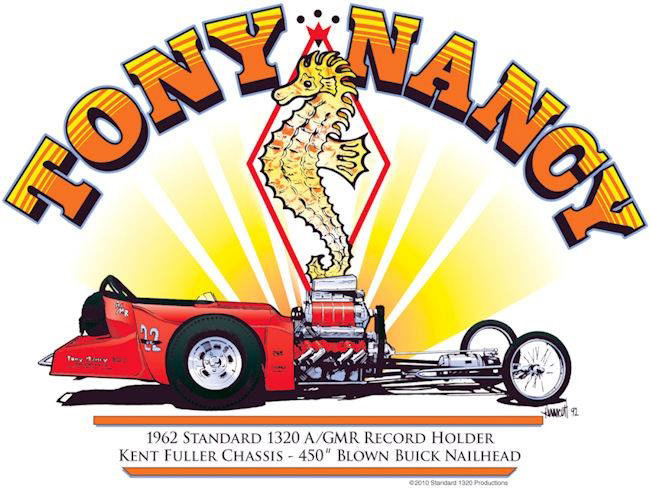 Logo
Art
Art
Hot Rod Mag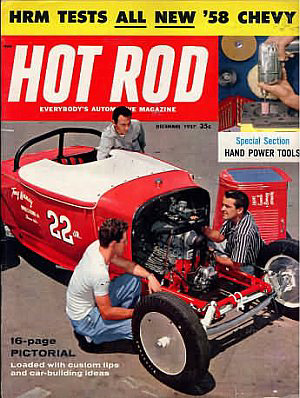 Hot Rod Mag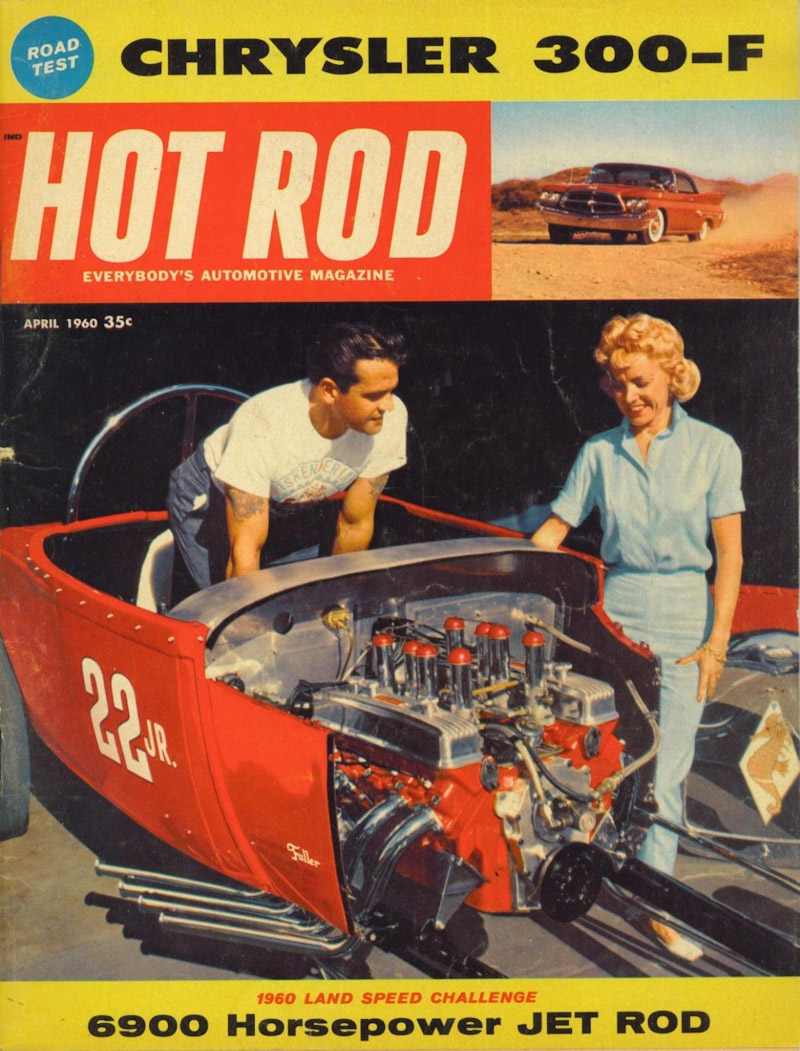 Hot Rod Mag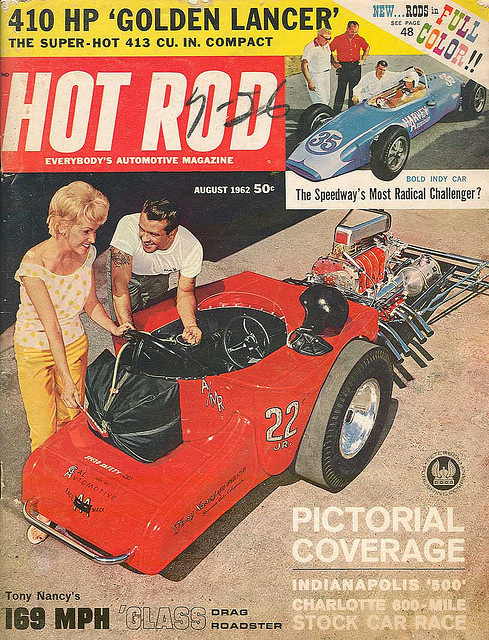 Hot Rod Mag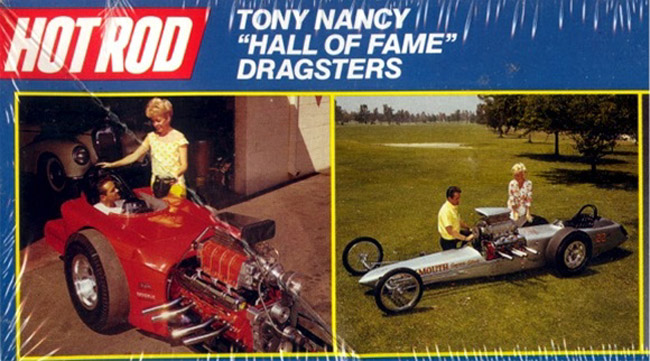 Hot rod
Poster
Pic
Tony's logo
Some kids are just born in the right place at the right time. For example, Tony Nancy grew up in Los Angeles in the golden years of hot rodding. Born November 14, 1933, he attended Hollywood High School where his alumni included James Garner. Like so many kids of that era, Tony was enamored by automobiles and was hooked good when a neighbor, Greg Fisher, who raced a '32 Roadster, took him to the lakes to watch the hot rods. He built his first, a '29 Coupe, at age 15 and joined the Throttle Merchants of West San Fernando, a Russetta Timing Association club. Eventually, Tony swapped the Coupe body for a Roadster—the first of many.
As an adolescent, Tony was caught up in the street-racing scene and did well with a '27 Roadster until a sick engine caused him to lose some races. Looking for a solution, he found Tommy Sparks who built him a fast flattie. Tommy would build a few more. Meanwhile, Tony was apparently advised by a local police officer to join the Marine Corps. He spent the final stages of the Korean war on a Pacific island serving his country.
Upon his discharge, Tony worked a number of jobs learning what was then called the trimming or upholstery trade—the first paid just 25 cents and hour when sanding cars paid a buck. It was tough going as back then you corrected any mistakes in your own time at your own cost. Eventually, he was able to open his own shop, Hollywood Custom Auto Interiors at Gower and Santa Monica, close to Tommy Spark's shop. When that folded, he went back to work but eventually was able to open another shop on Woodman and Ventura Boulevard in the San Fernando Valley.
In an interview with David Steele for the AHRF, Tommy had this to say, "Tony Nancy wanted me to build him a similar drag racer to promote his new upholstery business. I had already built him a hot flathead for his street roadster at the time, so we were friendly, and I guess he trusted me to do things right. He saw how important the Willys was for promoting my shop, and he thought he'd do the same. He wanted to race a roadster, though, so that people could see his upholstery work at the racetrack. So, I made a deal with him, and we took the entire driveline out of my Willys. The engine, transmission and rear end, and put it all in a '29 roadster that he'd bought. That was his first drag racer... the original 22 Jr."
But why 22 Jr.? In Tom Madigan's book, The Loner, Tony had this to say, "Before my first real 'racing' roadster, I had built twenty-two street and dry-lake type '29-'32 versions. From that day to this, every race car of mine has had the number '22'." The suffix Jr. was used until his father, senior, passed away.
A year after setting up shop, Tony's '29 Roadster graced the cover of the December '57 issue of HOT ROD Magazine—it was the first of several covers. At that time, the blown Roadster running on nitro regularly ran in the high 10s at speeds of around 130 mph. Five years later, a new Roadster appeared on the cover of the April 1962 issue of HOT ROD. The new car sported an injected 482 ci 'nail head' Buick and a chrome moly tube frame by Kent Fuller who occupied a shop in Tony's complex. Another tenant was engine builder Ed Pink. Both Roadsters were later found and restored by Dan LaCroix.
The Fuller and Nancy combination was so successful that they combined their efforts again on a fiberglass '25 T-bodied modified Roadster. Radical and innovative for its time, the car captured the August '62 cover of HOT ROD—his third cover. Tony entered the T in the '63 NHRA Winternationals and won the Competition Eliminator title, his only NHRA national event title.
Also debuting at the '63 Winternationals was a new kind of dragster design by Art Center graduate Steve Swaja. Tony said of the dragster, "The car had a 120-inch chassis and incorporated Kent' most advanced ideas. It was lower and narrower than most cars of its era, and the driver's position was low to the ground and behind the rear end." Incidentally, Tony also talks in the book about his moniker 'The Loner' that came, he said, from wanting to be completely different. The body of the Swaja-designed dragster was built of aluminum by Jimmy Summers around an ultra-light chrome moly Fuller chassis. In some ways, it looked more like an Indy roadster than a dragster. Their first outing was the '63 Winternationals where the slingshot won Best Engineered. Unfortunately, Danny Ongias eliminated Tony in the first round. Despite that first defeat, Tony went on say, "We raced any car, any time, and any place." Tony held the top spot on the Drag News Mr. Eliminator list for almost two years. In celebration, Revell released a double kit of the '25 T Competition Eliminator and the AA/Gas Dragster and the dragster made the cover of the September '63 issue of HOT ROD.
In 1964, Tony was invited to be part of the U.S. Drag Team for the 1st British International Drag Festival. Tony planned to take the Steve Swaja-designed, rear-engine Plymouth-powered 'Wedge' that predated today's rear-engine dragsters by almost a decade. The Wedge featured a Frank Huszar and Roy Steen (RCS) chassis and a body by Wayne Ewing. Unfortunately, just six weeks before the U.K. trip, Tony 'wedged' through the Sandusky, Ohio, lights at 186 mph—upside down. The car was totaled. Tony's back-up plan was to take his front engine AA/GD but amazingly, Wedge II, this time with a blown Hemi, was ready and he ended up taking both cars—Dante Duce would drive the front-engine car. Luck continued to elude Tony becuase during the European trip, Tony burned down a lot of parts and Dante hit a 55-gallon drum of sand that tore the car in half. Dante walked away all but unscathed.
In August of that year the blown Hemi-powered Wedge II was on the cover of HOT ROD Magazine. Despite the carnage during the trip to England, Tony returned the following year with the rebuilt 22 Jr. and described the rained-out events thus, " I stood there huddled in my quilted jacket watching as each car zipped, slid, skidded—engine balking and tires throwing up rooster tails. It was so wet that the drag parachutes used to help stop the dragsters would just flop out of the pack and slop along the ground like a wet sash."
With but two trips under his belt, Tony was now the 'go-to' man of international drag racing and in 1966 was invited to take six dragsters to Australia. Apparently, he was intrigued by places with names such as Lake Disappointment and Wagga Wagga. Again, as had happened in England, the trip was a logistical nightmare and nobody made any money. After 'down under' Wally Parks invited Tony to go to Italy for the Turin International Auto Show—during the show they gave away 400,000 postcards of Wedge II. Then it was on to Monza for some exhibition runs that resulted in Tony setting a new 400-meter Italian record at 195 mph.
During the summer months of the sixties Tony toured constantly and the stories in Madigan's book are magical and funny but bittersweet as Tony talks about the bad times as well as the good. Always, in the back of his mind was the thought that he should be like Elvis—taking care of business. There was one big chapter to write yet though—Top Fuel.
Tony had always dominated the Gas ranks but when NHRA lifted its fuel ban, the public lost interest. Tony said, "Fans jammed the hot dog stands when the call for Top Gas was made." Deciding he had no choice but to move into fuel, Tony contacted Swaja to design the car, Woody Gilmore to build the chassis and Keith Black the 392-based, de-stroked 389 ci Hemi. As he was no longer racing gas the car was named '22 Sr.' The car was also known as 'The Sizzler.'Shakedown runs at San Fernando netted a 7.11 ET on the third run—faster than Prudhomme's track record of 7.17. So far, so good.
The following February, Tony entered the 1970 Winternationals and was runner up to Larry Dixon. "Two months later," according to Phil Burgess writing in National Dragster, "he defeated a strong 32-car field to win the prestigious Bakersfield U.S. Fuel and Gas Championships"—there were actually 105 Top Fuel dragsters entered. The year continued to go well with low ETs at Oklahoma City, Fremont and even Lions where he set a new west coast ET record at 6.49 at 232 mph. The following year, Tony held the NHRA national speed record at 236.22 mph.
He campaigned the front-engine dragster (FED) through the early part of 1972 and held the NHRA fastest speed record at 236.22 mph. However, Don "Big Daddy" Garlits showed the way forward with a mid/rear-engine configuration, something that Tony had pioneered a decade previously, his FED was no longer competitive despite being adorned with no less that four wings. Thirty years later, Tony found '22 Sr.' in Alaska and with the help of friends such as Harry Hibler, Bill Carter, the original painter, Ed Pink, and many others, the car was restored to it quad-winged iteration. Sadly, Tony was too sick to handle the push start but it was amazing to see his old fueler restored.
Reading between the lines of The Loner, Tony makes it clear that he was always reluctant to change: from roadster to rails, from gas to fuel, nevertheless, another change was ahead and he built a rear-engine dragster for the 1973 season. Like all his previous rides, the new car was innovative and radical with the nose of the car formed into a wide wing somewhat resembling a stingray. It was named the 'Revell-liner'. It too became a plastic model kit in the Revell line. Another Steve Swaja design with paint by Carter, its Jaime Satre Pro Cars chassis was powered by a 426 Keith Black aluminum Hemi.
As he had in the sixties, Tony participated in another trip across the pond to England along with Paula Murphy, Don Schumacher and drag bike racer Danny Johnson. It was not a successful trip for Tony but he did run a 6.59 at 221.24 mph. He fared much better in Japan at the Fuji International Speedway where he did fire burnouts and went 237.84 mph in front of 150,000 people.
While Tony went on to be runner-up in Bakersfield in 1974 and again 1976 he was, by then feeling his age. It was after the 1976 March Meet that he decided to retire from racing and concentrate on his Sherman Oaks-based upholstery business. His customers included Hollywood elite such as James Garner, Burt Reynolds and Steve McQueen. In one oft-repeated anecdote, Tony threw McQueen out of his shop. In fact, they were good friends and Tony reupholstered many of McQueen's cars, including his '57 Jaguar XKSS and, according to Tom Madigan, Tony was, for a short time, General Manager of McQueen's Solar Plastics Engineering Company.
Because of his location close to Hollywood, Tony couldn't help but be pulled into the movie world and an unsung roll as a stunt man. He actually played himself in the 1980 cult car movie The Hollywood Knights. In a speed-shop scene, as the guys are admiring the custom job, Duke, played by Tony Danza, asks a mechanic if the color is "piss yellow". Instead of using the character's name, the response was "no, it's Tony Nancy yellow".
In 1997 Tony was honored with a Lifetime Achievement Award at the California Hot Rod Reunion. He died November 11, 2004.
By Tony Thacker
The Tony Nancy Wedge was two different streamliner dragsters. Designed by Steve Swaja in 1963, they were built for Tony Nancy, to run in NHRA's AA/Gas (A/Gas supercharged) class. The aluminum body was built by Emil Deidt (formerly of Scarab, who came out of retirement for the job and Wayne Ewing, on an RCS chassis, with a 145 in (3,700 mm) wheelbase (as insisted on by Nancy). It had a narrow rearend (intended to help keep the car running in a straight line) on a twin torsion bar rear suspension, and straight front axle with bicycle wheels (with a 60 in (1,500 mm) tread), a pointed-nosed body covering both slicks, and mid-mounted engine, with exhaust pipes out the underside of the body ahead of the rear tires.
In theory, the wedge body offered an aerodynamic advantage, decreasing turbulent airflow over the rear wheels, as well as increasing downforce; in practice, the extra weight exceeded any advantage.
In Wedge I trim, the car was powered by a supercharged 428 cu in (7,010 cc) Plymouth hemi.
Wedge I, painted orange, first appeared at the 1964 Winternationals, to pass scrutineering, but only ran for the first time in March, and only ever ran in white livery. Handling was problematic; at Sandusky, Ohio, in July 1964, Wedge I flipped on its way through the timing lights, at a speed of over 200 mph (320 km/h). (This phenomenon, later common to rear-engine dragsters, would come to be known as "blowover".)
At the 1964 Hot Rod Magazine Championship Drag Races, Wedge I set low e.t. of the meet at 8.51 seconds.
Wedge II was modified, with slots above the slicks to allow air trapped under the car to escape and rear suspension deleted, while the wheelbase was also extended. Nancy powered the car with a selection of blown engines: a Plymouth, then a Chrysler hemi, and finally an Olds.
Wedge II was later stored, while Nancy purchased a more conventional slingshot car, and subsequently restored.
In Wedge II trim, the car was auctioned at Monterey, California, in 2007.
Tony Nancy, whose beautiful cars and famed upholstery work on machines for street and strip made him a revered name in the motorsports world, passed away November 11, 2005 after a long illness. It was a huge loss for friends, family and the sport of drag racing. With the help of Harry Hibler and Bill Carter, one of Tony's last projects came to fruition at the 2003 California Hot Rod Reunion when his immaculately restored first, last and only front engine Top Fuel dragster led the way for Cacklefest IV.
Nancy, whose nickname was "The Loner" based on his ability to practically field a car by himself, entered the Top Fuel ranks with this car in 1970 and was runner-up to Larry Dixon at that year's Winternationals. Two months later, he defeated a strong 32-car field to win the prestigious Bakersfield March Meet. He would go on to have success with this car until he retired it in early 1972 and switched to the rear engine configuration.
Nancy set at least one NHRA record or Drag News 1320 mark in every class in which he competed, which encompassed cars such as a V/Fuel Dragster in 1957 through Top Fuel, where he held the national speed record at 236.22 in 1971 with this car.
Nancy retired from racing after the 1976 March Meet to concentrate on Tony Nancy Enterprises, his famed Sherman Oaks, Calif., upholstery business that beautified the interiors of everything from Ferraris to Top Fuel dragsters and the cars of many Hollywood stars, including Clark Gable, James Garner, Steve McQueen, and Burt Reynolds.He was honored with a Lifetime Achievement Award at the 1997 California Hot Rod Reunion.
June, 2005 - Ken Gross
A renaissance man with a DA haircut and beaucoup tattoos. Tony Nancy could do it all, from upholstery to paint, to engine and chassis building, to driving and winning. When he died last November 11th, after a lengthy illness, the world of hot rodding lost a truly unique individual. Tony's upholstery shop on Ventura Blvd. in Sherman Oaks was known for some of the coolest custom interiors of the Fifties and Sixties. In those days, we called a clean, well-built, neatly turned-out car "sanitary." Tough Tony could have invented the term.
He and his cars appeared on magazine covers many times. Ford had stopped building flatheads four years earlier. But here's Tony, with his blazing orange center-steered roadster, the first of his famed 22jr.'s, with a '29 A body on a drilled and lightened '32 frame. The 256-cu.in. flatty is a 33/8 bore, destroked 1/8th-inch screamer that Tom Sparks first built for the Sparks and Bonney multi-trophied Willys drag coupe. Its Italmeccanica blower ran three drilled-out 97s, an H&C mag, steel main caps, screw-in valve seats, hand-lapped pistons, and reportedly swilled down a gallon of 70 percent nitro fuel mix for each quarter-mile pass. Despite the fragile '39 Ford box and Zephyr cluster, Tony held the X-Fuel class ET and top speed records, turning consistent 135-136-mph runs in the high 10s. "Flatheads forever?," asked one editor. "Some folks are still wondering after Tony's A/ V-8 swamped a big 400-cu.in. Chrysler-powered roadster at recent drags."
Fast forward to April 1960. Tony's next effort, a featherweight, 1,550-lb. '29 on a Kent Fuller-built tubular frame, with Halibrand wheels, ran a C-T Automotive 4-inch stroked 450-cu.in. Buick nailhead, set back 25 percent of the wheelbase. The stunning, center-steered Buford ran Hilborn fuel injection, a Scintilla Vertex mag and an Isky cam, and started setting records right out of the box. Dzus fasteners permitted quick removal of the complete hood assembly and the cowl, so Tony could tune the motor between runs. He's pictured on a magazine cover, with a good-looking blonde (his wife Lillian). A see-through plexiglass insert in the Model A grille shell sported a prancing seahorse, but there was nothing mincey about this car...or its dedicated driver. (Both 22jr. Roadsters are restored today for all to admire. They're owned by Dan La Croix of North Dighton, Massachusetts).
In August 1962, Tony and Lillian were back in the magazines in a feature called "Tony tailors a Tiger." His latest effort was a 169-mph '23 T roadster, with its body set way back on another custom Kent Fuller tube frame. You could see this one coming...with its Lincoln Matador Red finish and striping by the great Dean Jeffries. And you could hear the GMC 6-71-blown, short-stacked, 580-bhp Buick powerplant a mile away. M&H slicks on fat Halibrands in back, with skinny Pirellis on wire wheels in front, helped this quick little scoot resemble a dragster more than a roadster. At 1,340 pounds, it was actually too light for NHRA A/Modified Roadster competition. But that didn't stop Tony.
A graduate of Hollywood High School, Tony Nancy began quarter-mile racing after building a rapid rep at El Mirage Dry Lake when he was just a speed-crazy kid. He was a member of the well-known Throttle Merchants Club, in the San Fernando Valley. Always competitive, Tony's best finish was when he won the Competition Eliminator title at the 1963 NHRA Winternationals. That Pomona-winning ride was a blown and injected Plymouth-powered AA/C '23-T Modified roadster. Just as impressively, he also won Best Engineered car at the same event with his first dragster, a Top Gas, wedge-powered digger that helped him hold the Drag News No. 1 spot for nearly a year. How he ever kept his upholstery shop going was a mystery. Ever on the go, Tony drag raced in Australia, Japan and Germany, and was the captain of the U.S. drag racing team that toured Europe in 1964.
They called him "The Loner" because he could literally field a car by himself. He always wanted to go faster, and if that required an unconventional approach, he never hesitated. Tony was one of the pioneers in rear-engined dragsters with his Wedge and Wedge II AA/GD fully enclosed rails built between 1963-1965. Built by Frank Huszar and Roy Steen, to automotive artist Steve Swaja's design, the first Max Wedge ran a 482-cu.in. Plymouth and turned 187.00 mph. Tony totaled that car in Sandusky, Ohio, in the summer of 1963. Its replacement, better known as the hemi-Wedge, ran a 426 Hemi on gas, turning times in the low 8s with speeds approaching 190 mph. The restored Wedge II has been on display at the NHRA Museum in Pomona.
By 1967, Tony's AA/gas dragster had evolved into a rear-engined, blown Olds (sometimes Chevy-powered) hauler that was a frequent winner with a best E.T. of 6.32 seconds at 218.00 mph. Tony entered the Top Fuel ranks in 1970, was runner-up to Larry Dixon at that year's Winternationals, and two months later, he defeated a strong 32-car field to win the Bakersfield U.S. Fuel and Gas Championships, with a 6.75/321.36 pass-the last time anyone did so with a front-engined dragster. Tony was always a popular competitor and a force to be reckoned with, thanks to his own remarkable skills and deep-pocket sponsors like Revell and Wynn's. The runner-up in Bakersfield in 1974 and 1976, he liked to say he'd set at least one record or Drag News 1320 mark in every class in which he competed. Not many people know he was an accomplished stunt driver for the film industry. But why would you be surprised?
After the 1976 March Meet, Tony Nancy retired to focus on his upholstery business. His star-studded client list included Hollywood personalities like Clark Gable, James Garner, Steve McQueen and Burt Reynolds. Tony was honored with a Lifetime Achievement Award at the 1997 California Hot Rod Reunion, and he was Grand Marshall for the Goodguys 44th March Meet in 2003 at Famoso Raceway.
I have a personal memory to share. When we had our first hot rod class at the Concours on Rodeo, where I was chief judge, I asked Tony to be one of the hot rod judges. Of course, I insisted that my just-completed '32 roadster be exempt from judging. When the results came in, Tony said, "Your car is the best f***in' one, so it wins, as far as I'm concerned." Cool heads prevailed, and another roadster was given the prize. But that was Tony Nancy: always sure of himself, uncompromising and tough. He'll be greatly missed.
Created 2/7/19