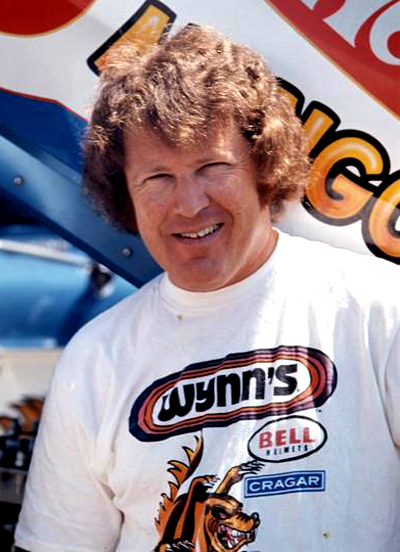 (RIP) Tom "Mongoose" McEwem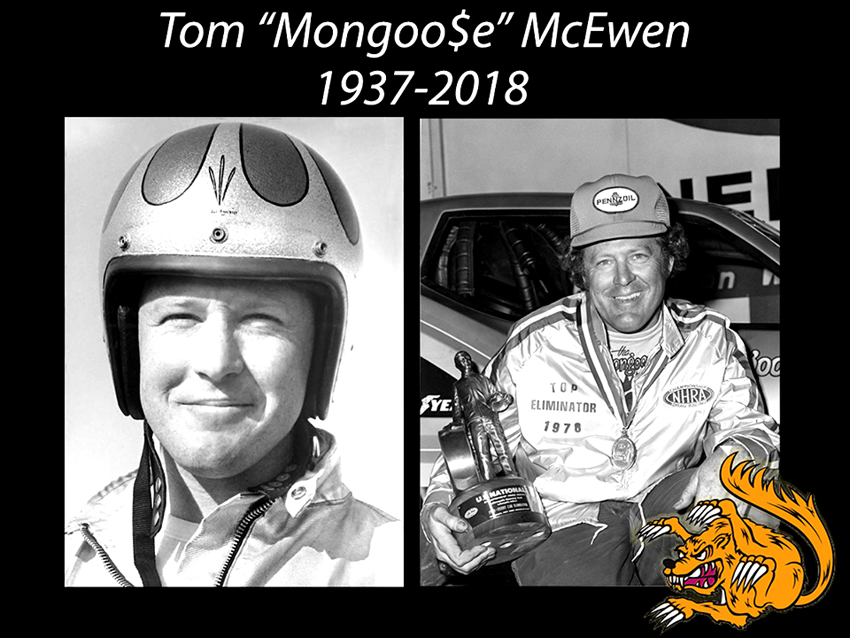 R I P Tom
Tom autographing
Tom hanging in the pits
Tom directing traffic
Tom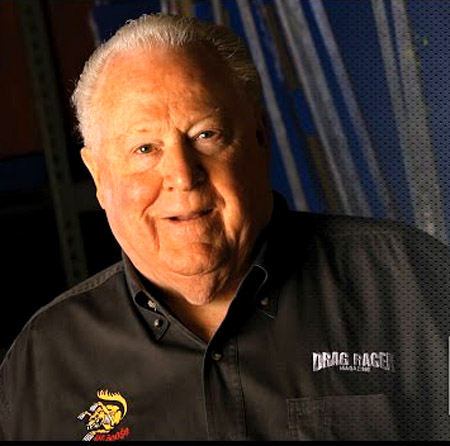 Tom
Tom
Tom
Tom
Tom with an NHRA Wally
Tom
Tom with his car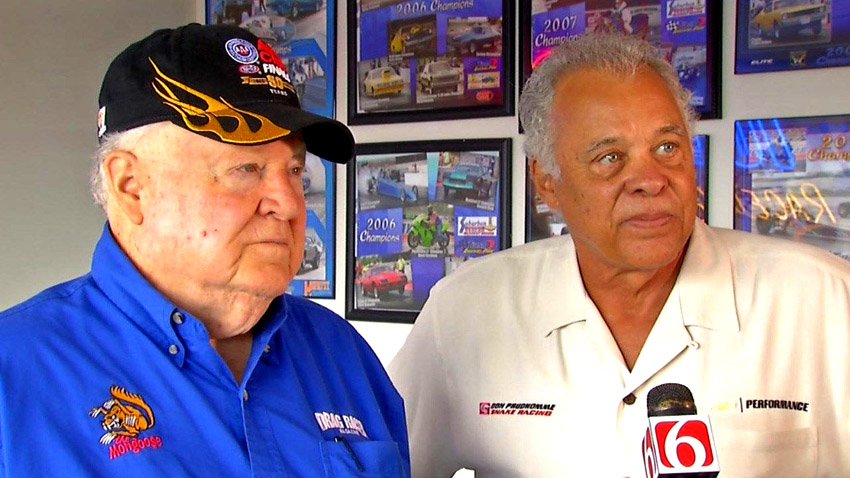 Tom with Don Prudhomme
Tom and Don
Tom and Don
Tom adn Don in 1972
Tom and Don
Tom and Don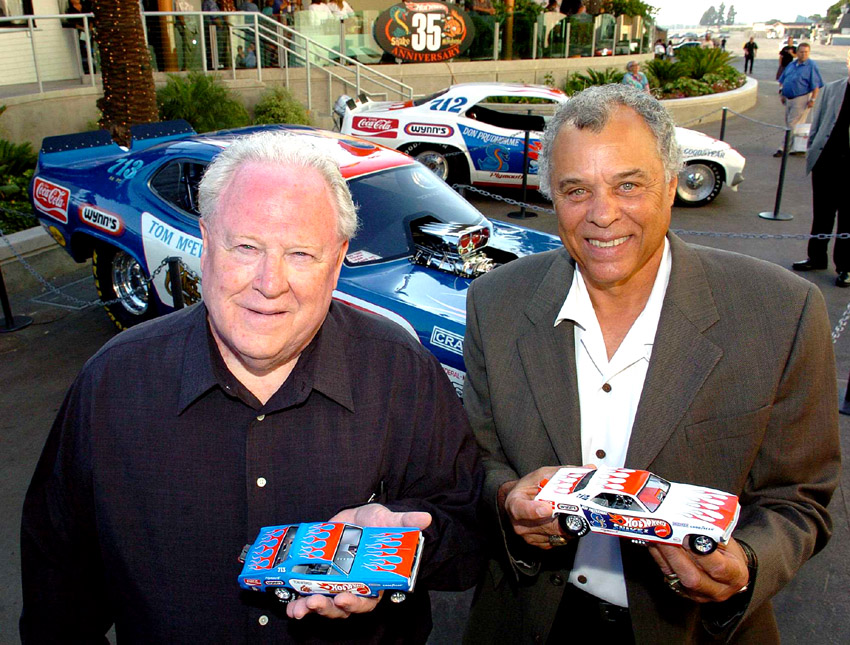 Tom and Don
Tom and Don
Tom and Don
Tom interviewed at the Snake and Mongoose movie premier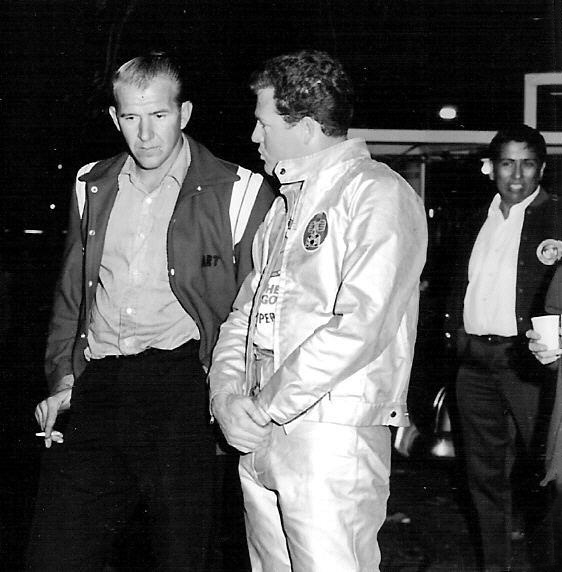 Tom and Art Malone
Tom and don on the cover of Stock Illustrated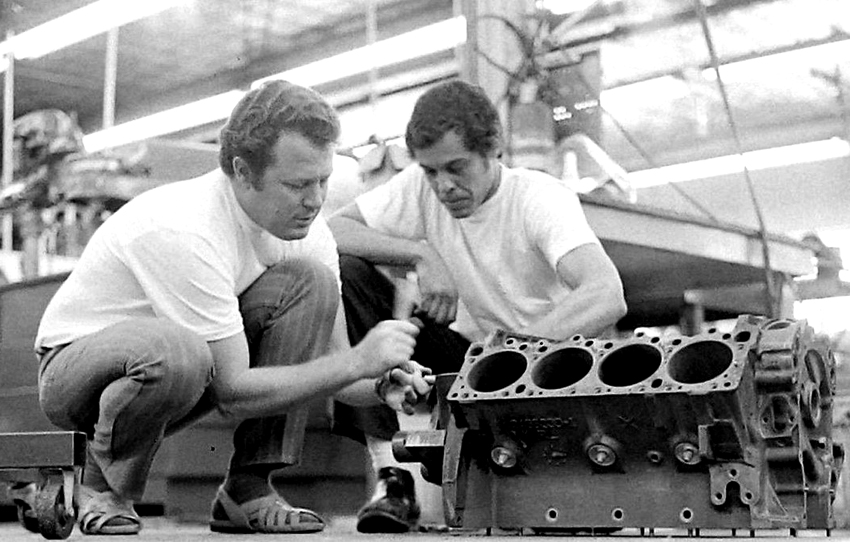 Tom and Don and a motor
Tom and Don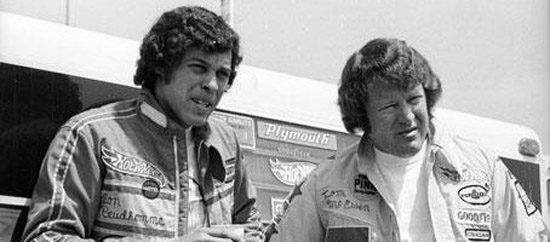 Tom and Don
Tom by his car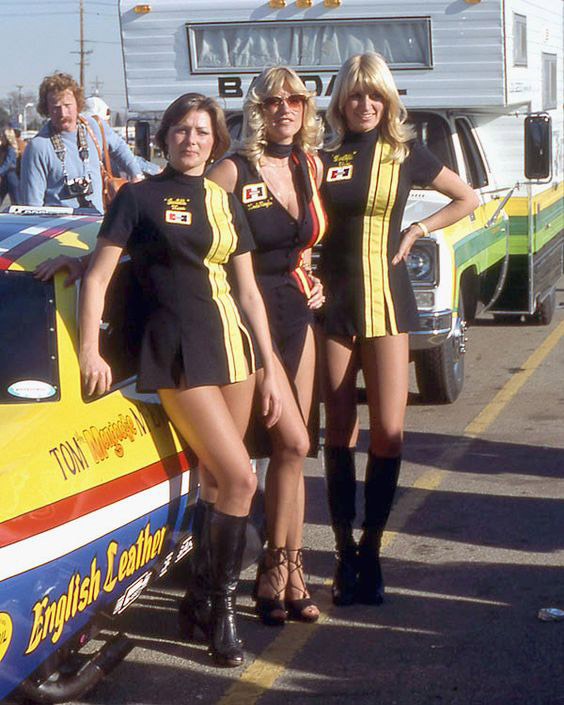 The Hurst girls posing with Tom's car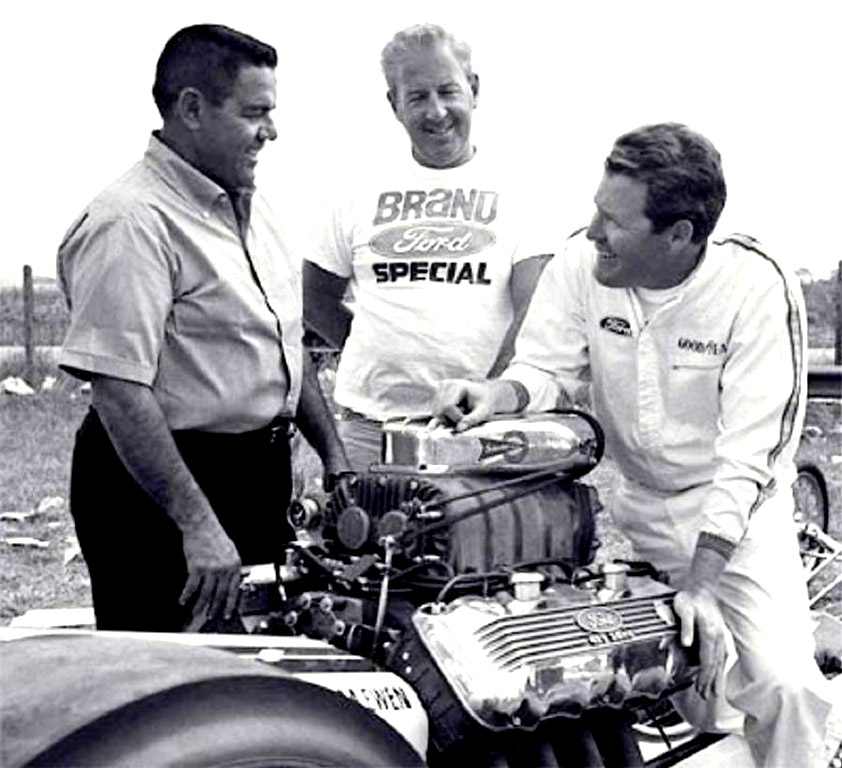 Tom with Lou Baney
Tom and Don
Tom and Don with the stars of their movie Snake and Mongoose
Tom and his Yeakel fueler and crew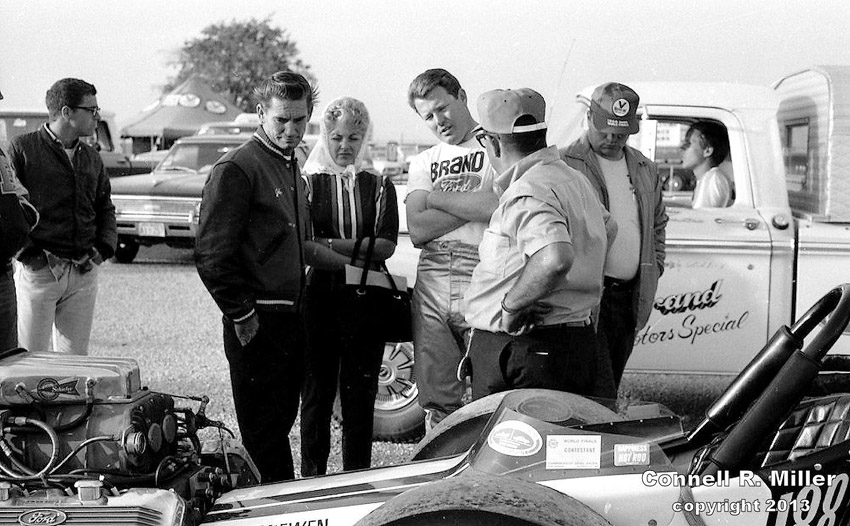 Tom and his crew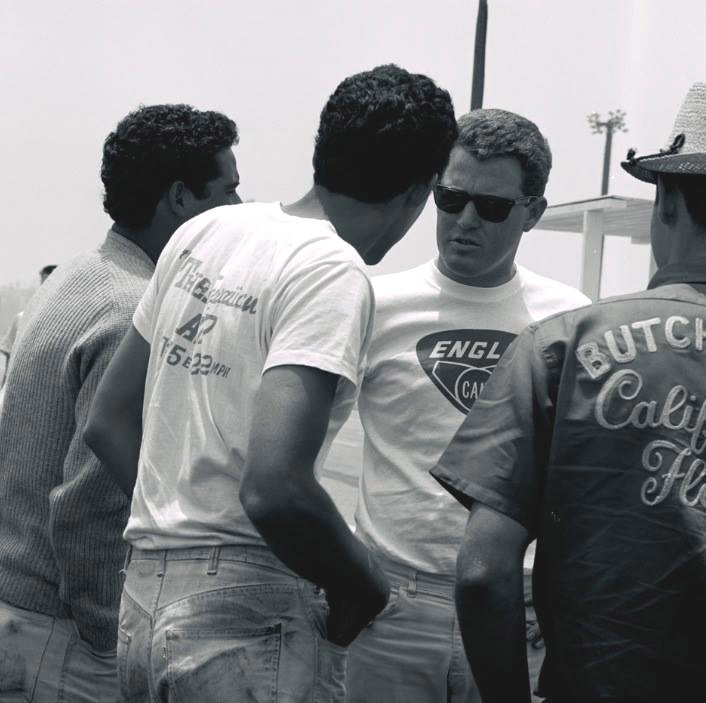 Tom and Don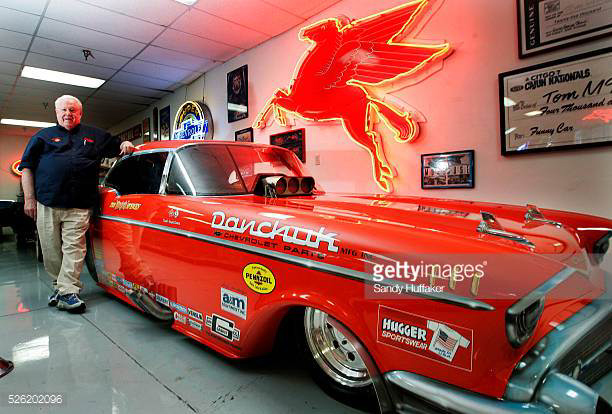 Tom with his 57 Chevy racer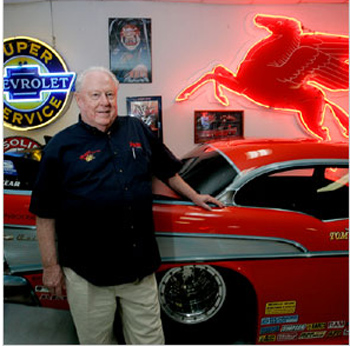 Tom posing with his Chevy
Tom with his fueler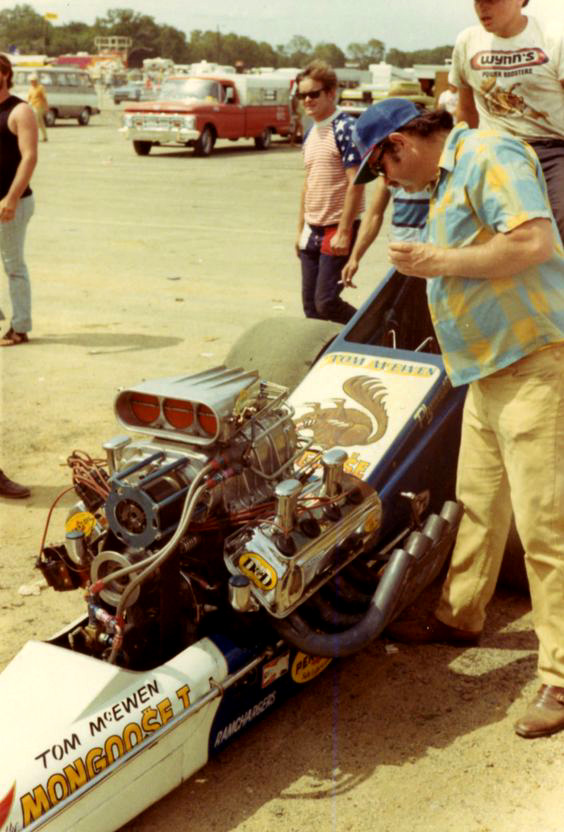 Tom's car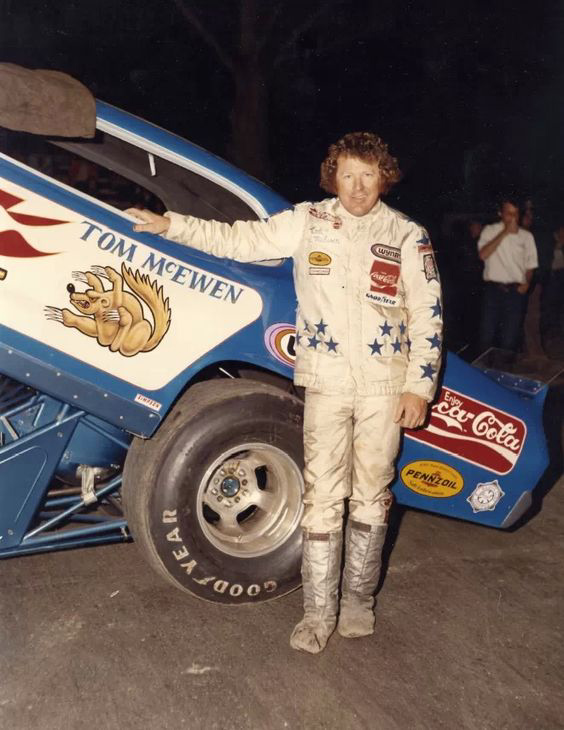 Tom with his funny car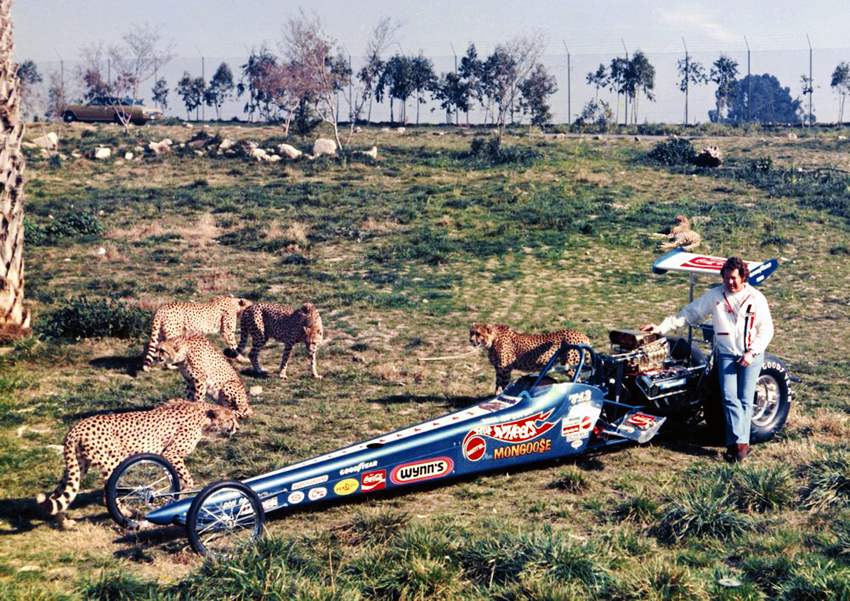 Tom with his fueler in the now gone Lion Country Safari park in Southern California in 1972
Tom by his funny car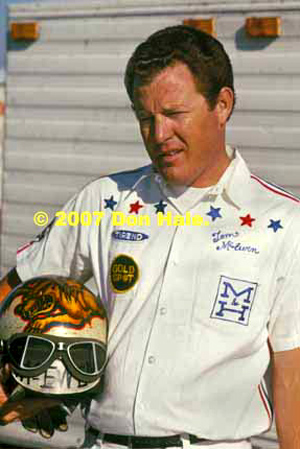 Tom with his helmet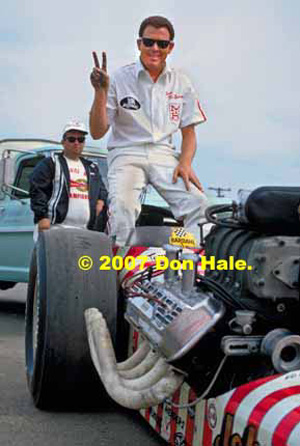 Tom standing in his car
Tom with his Brand motors fueler
Tom and Don with their fuelers
Tom in the seat
Tom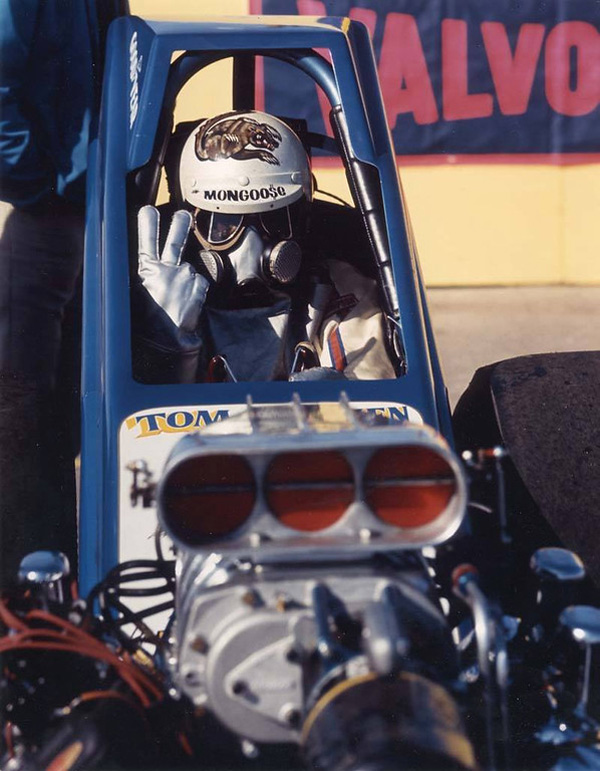 Tom
Tom smokin' it
Tom with the victory sign
Tom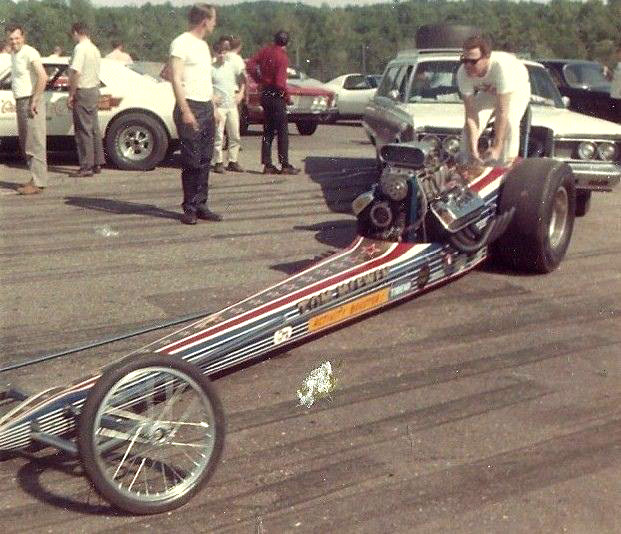 Tom in his fueler
Tom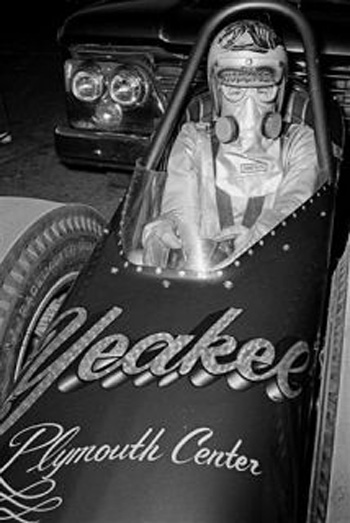 Tom
Tom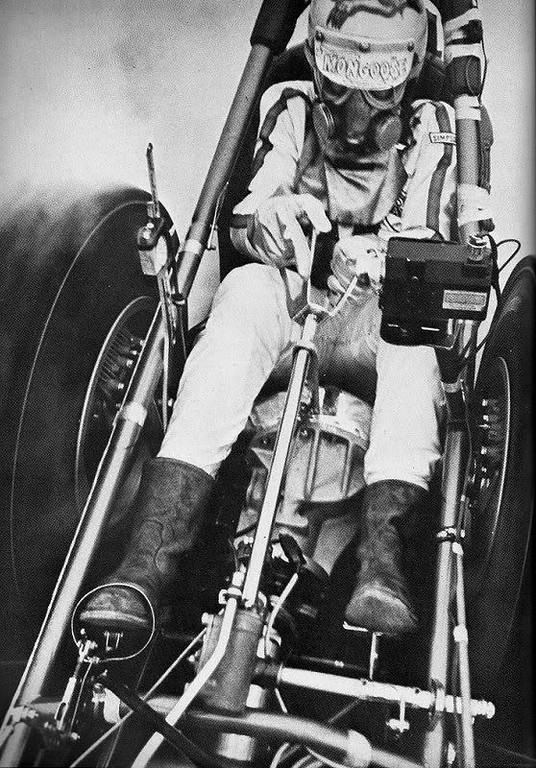 Tom smokin in this unique view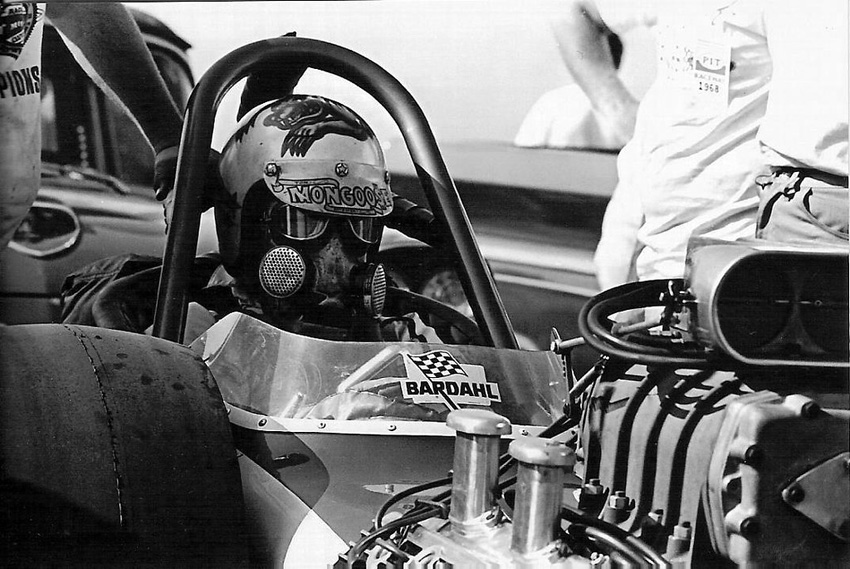 Tom
Tom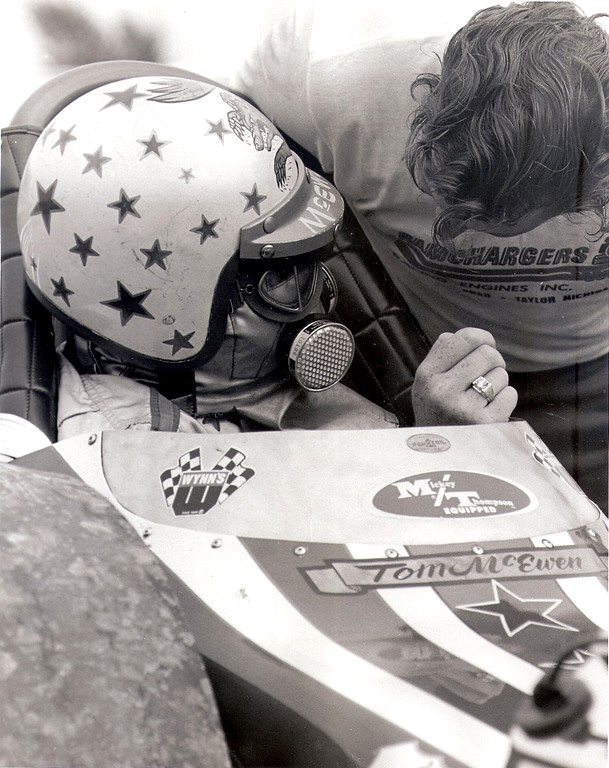 Tom
Tom in a funny
Tom
Tom
Hot Wheels Top fueler
Another view
Tom's fueler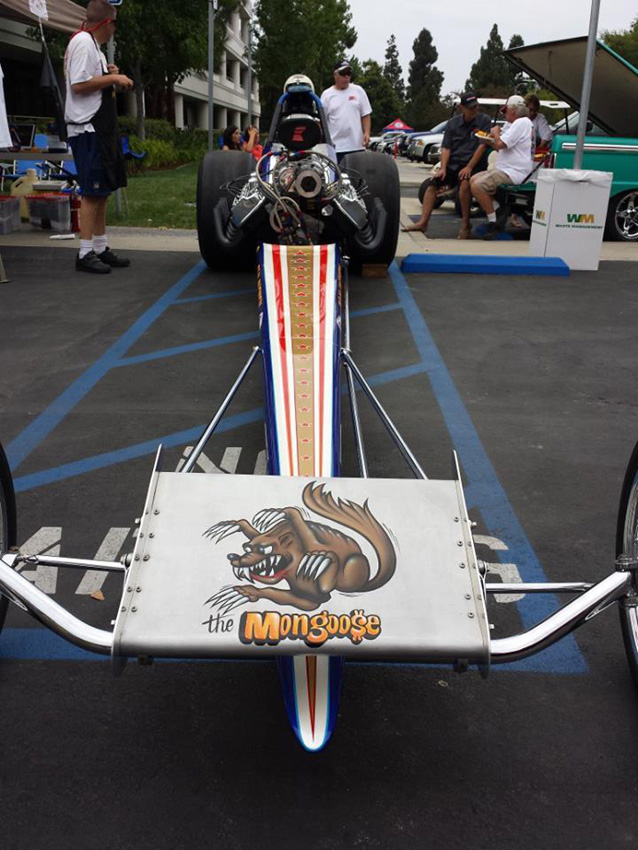 Front view
Waiting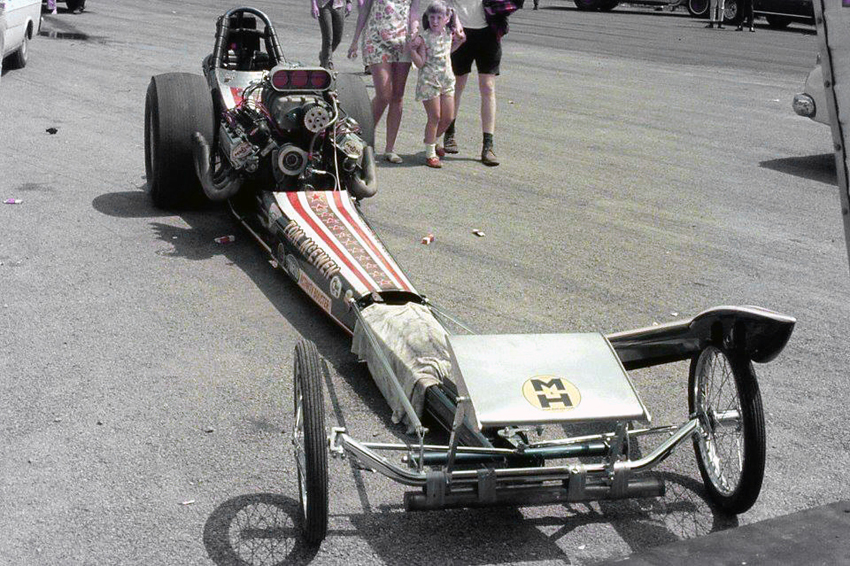 Another view
Tom's car
Another view
Tom and Biven's car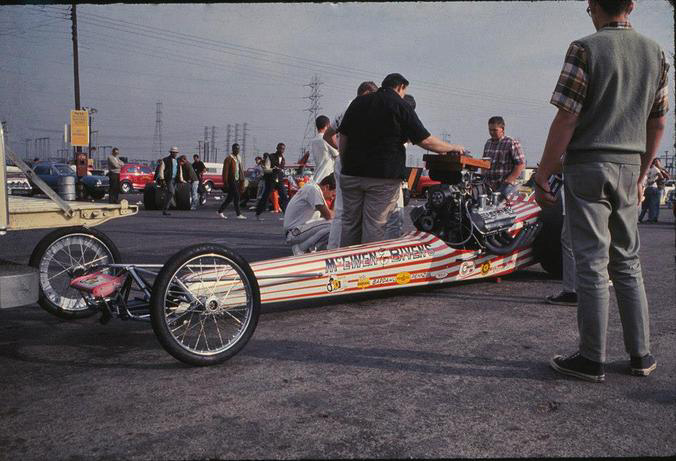 Same car
Biven's car ready to go
Yeakel fueler
Another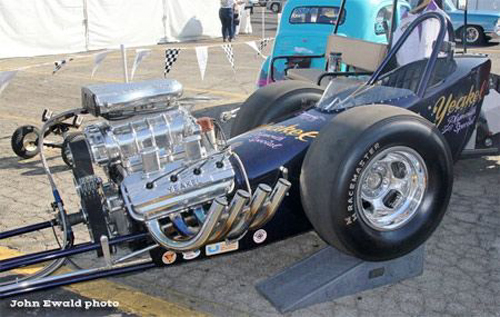 Yeakel
At the Bakersfield reunion
McEwen & Lindley car
Yeakel car and helmet
An early ride
The Brand fueler
Another
Rear view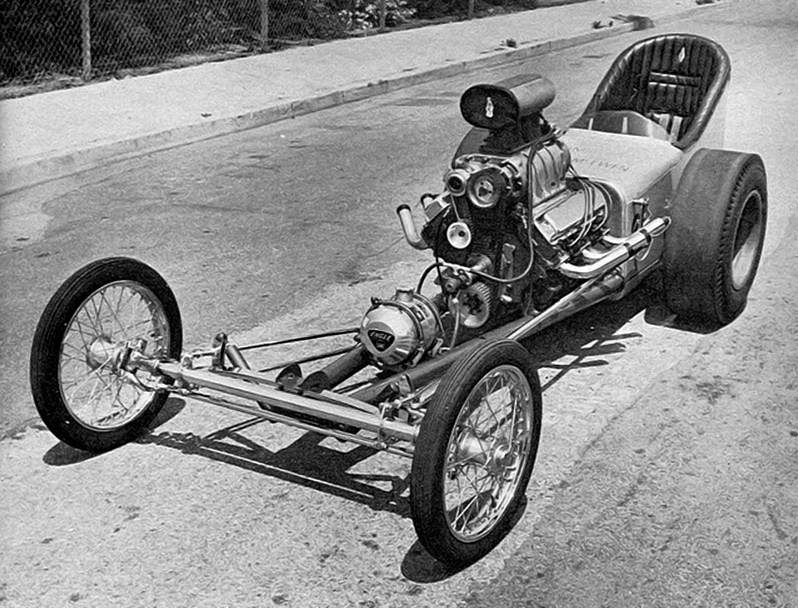 Adams and McEwen
Super Mustang
Super Mustang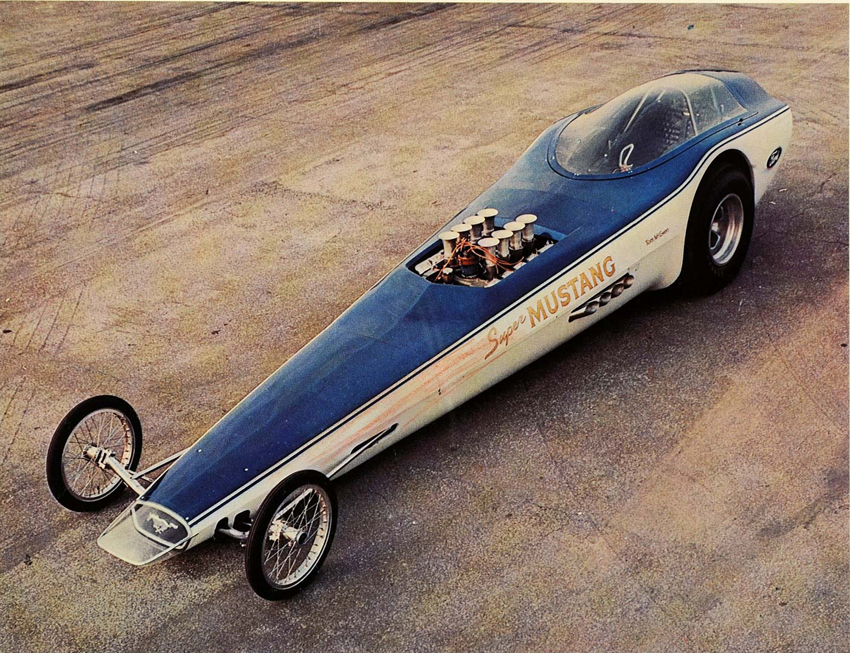 Super Mustang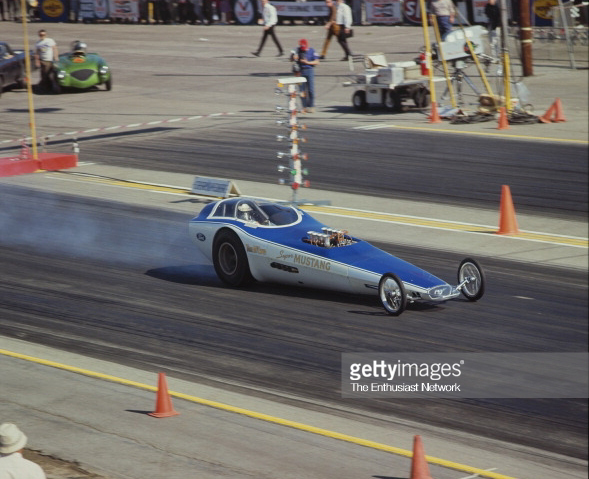 Super Mustang
Tom in the Biven's car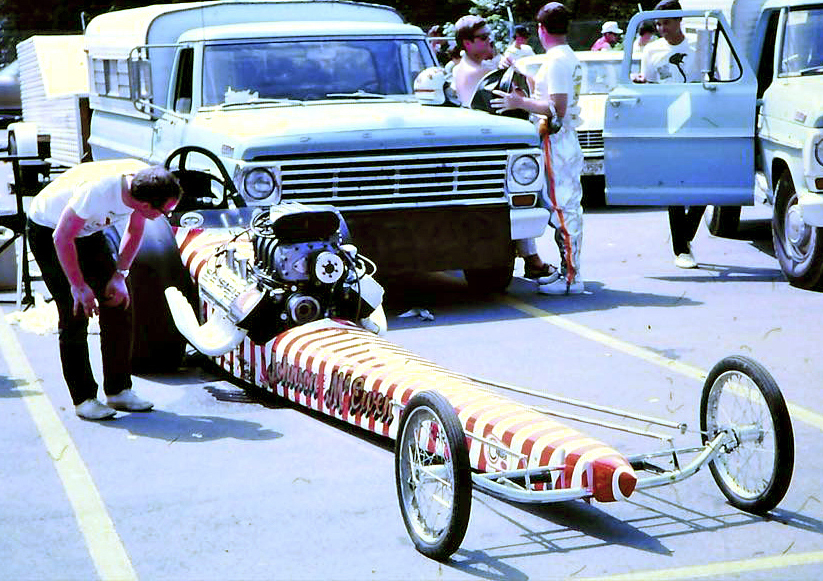 Tom's fueler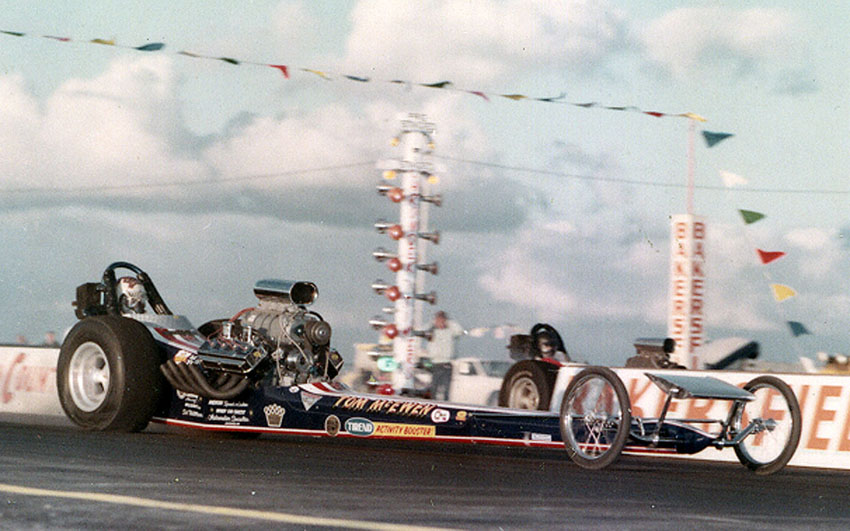 Tom's fueler
Tom with the chute out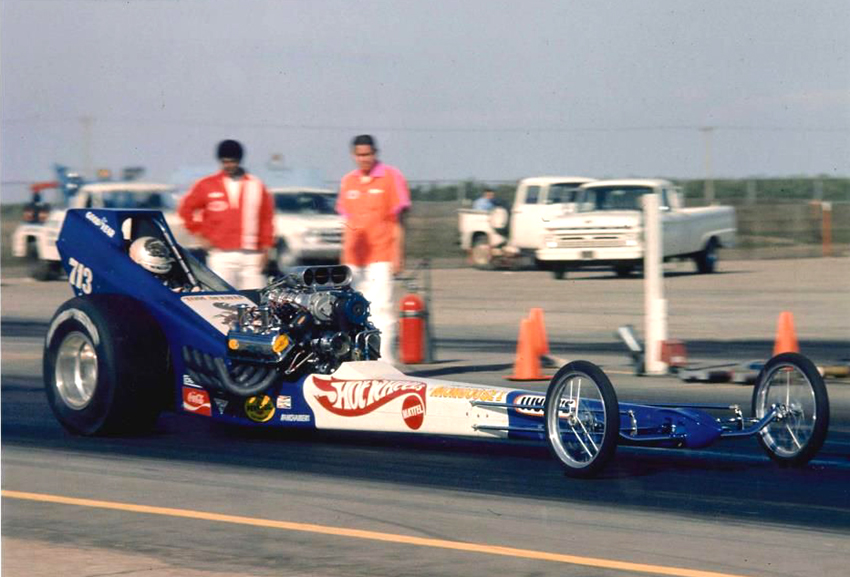 Tom's Hot wheels car

Another
Tom getting pushed along
The McEwen & Rea car
The McEwen & Rea car on gas 1960
The McEwen & Rea car running on Nitro for the firat time
Tom in the Baney Ford car
Tom and crew pushing the car to run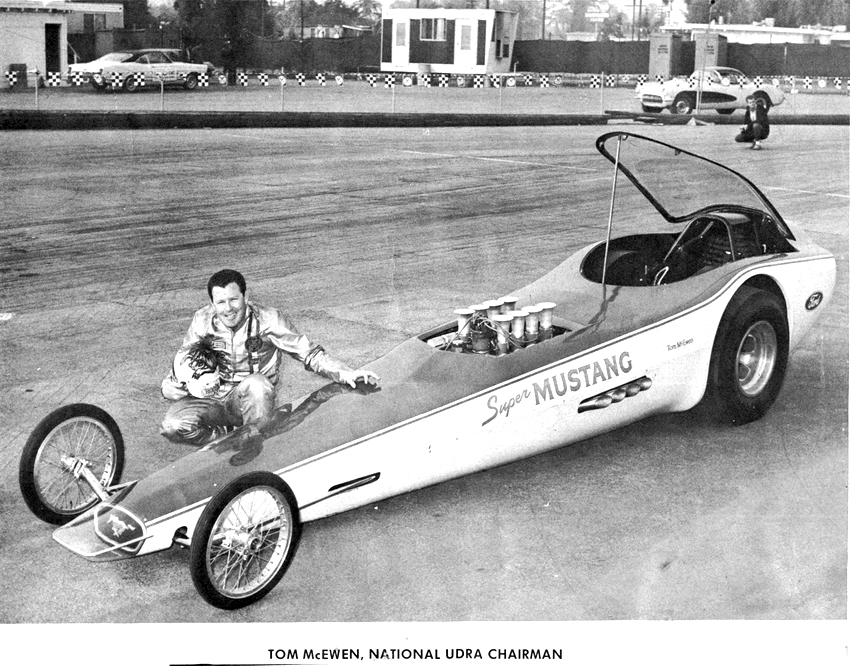 Tom with the Super Mustang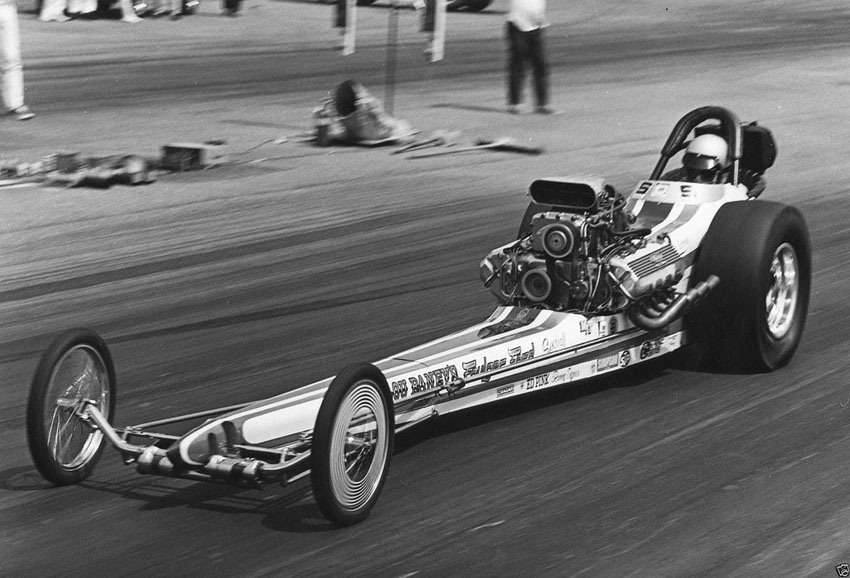 Tom in the Baney Ford car
Tom in the McEwen & Adams car
Tom in 1962/3
Tom in his fueler
Tom at Lions in Gene Adams car on gas
Tom getting pushed back to the pits
Tom getting backed up on the line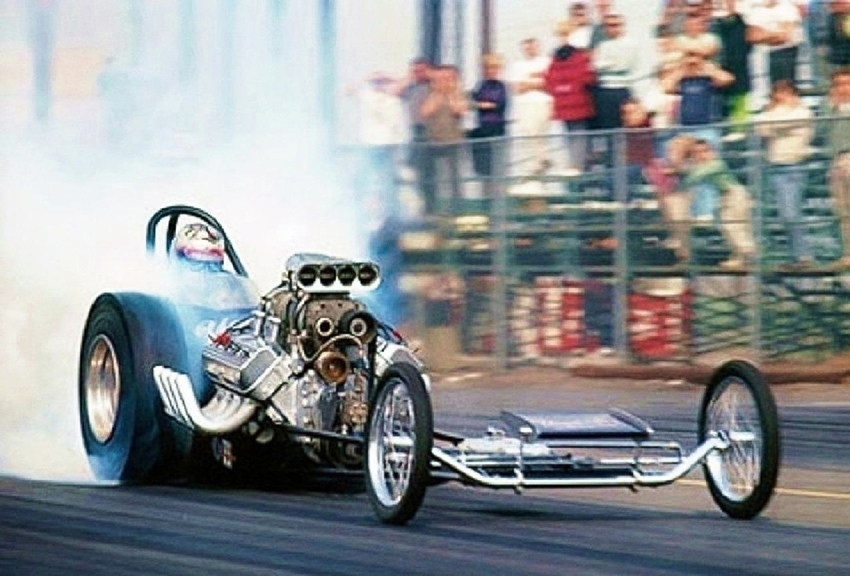 Tom in the Yeakel car

Tom on the gas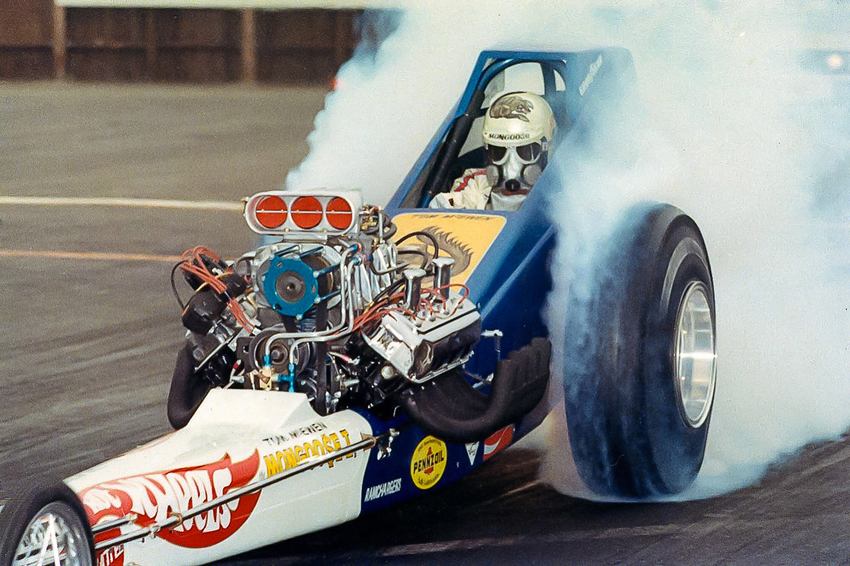 Tom smokin' the Hot Wheels car
Tom off the line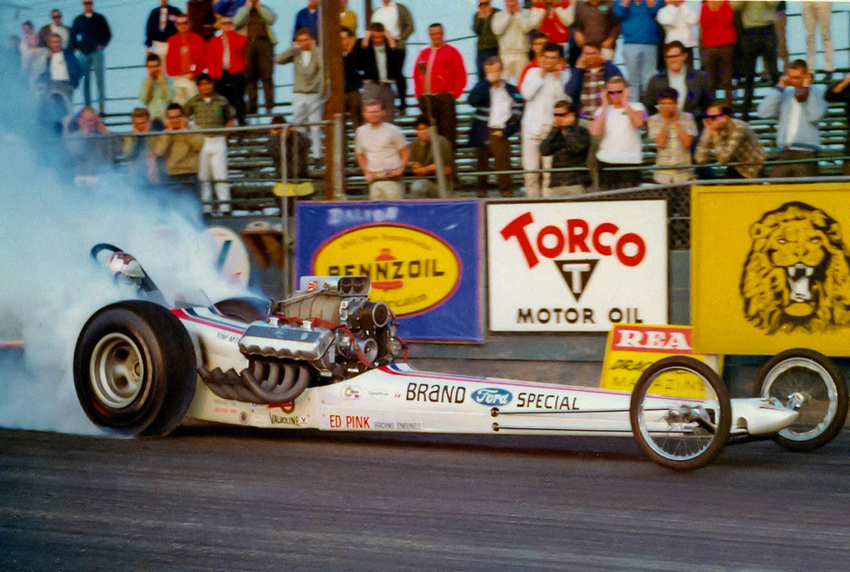 Tom in the Brand Ford car
Another smoky
Tom smokes it
Tom off
Nice
One more
Tom in Gene Adams car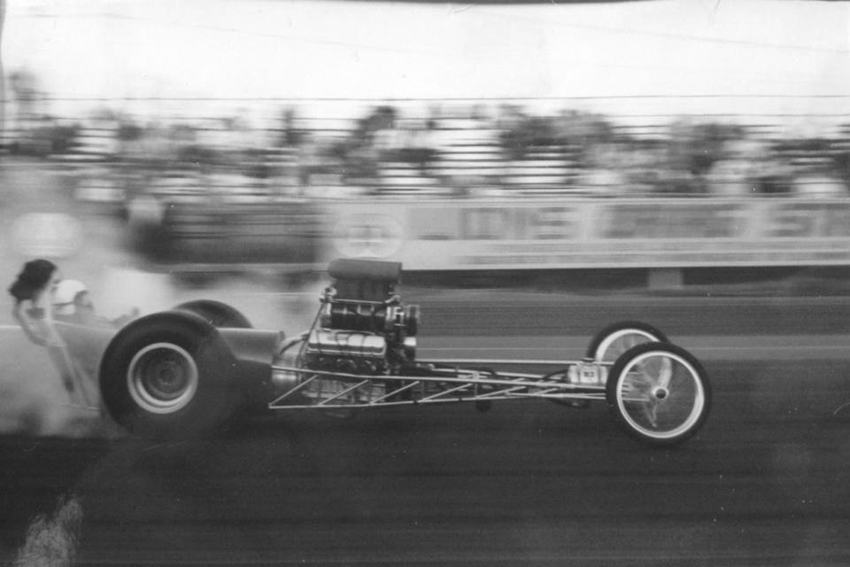 Tom in Adams car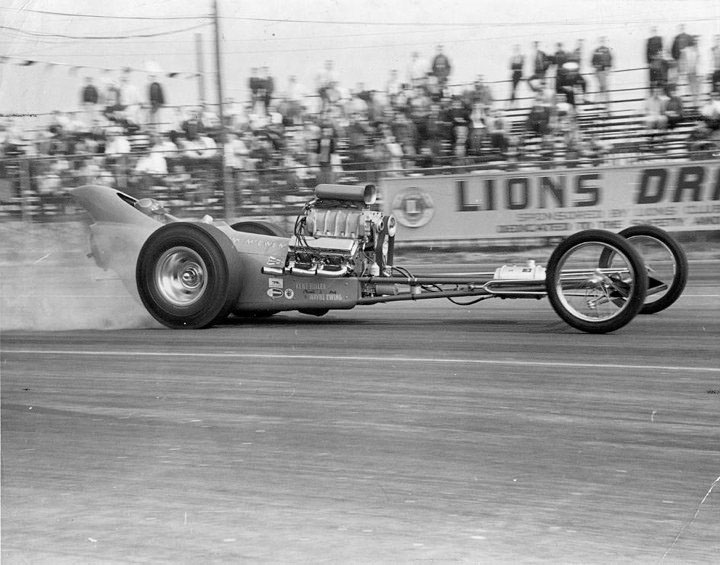 Tom in Adams Shark car that became the Mangler Danny Ongias drove
Tom
Tom
Tom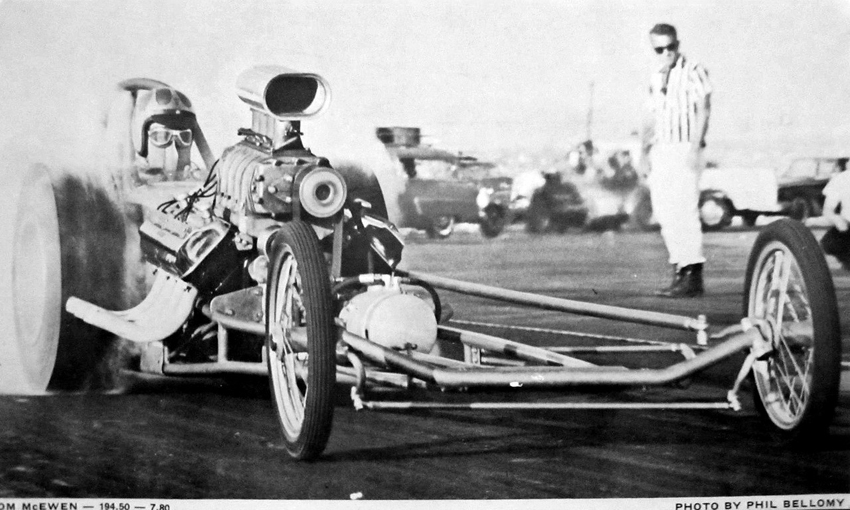 Tom with Broussard
Tom with Crossley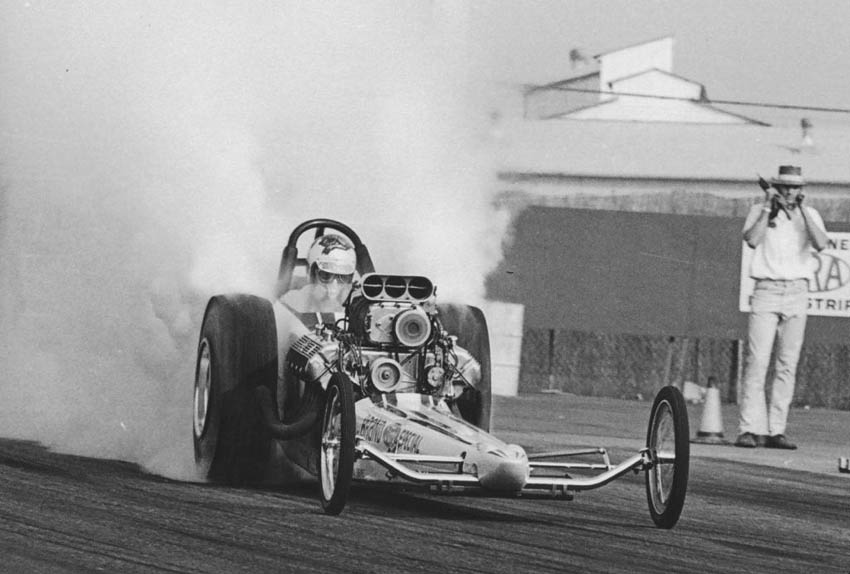 Tom in the Brand Ford car
Another shot of the Ford poweered car
One more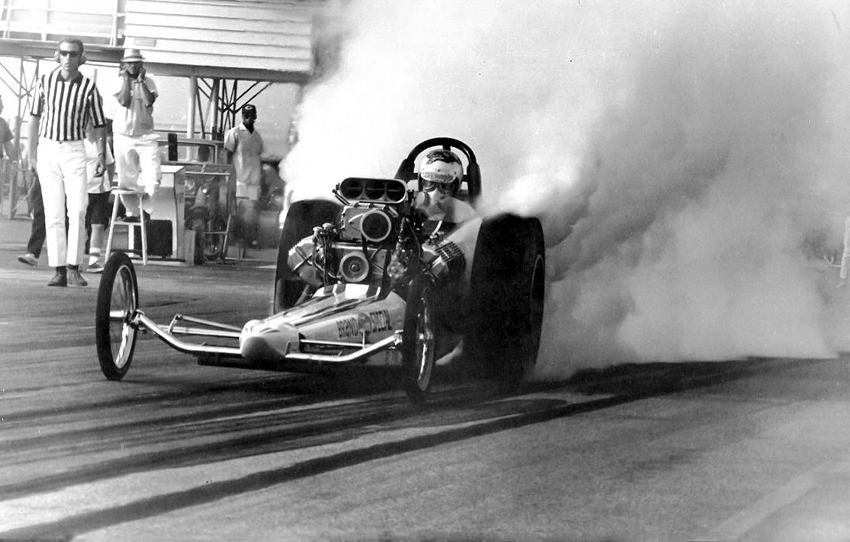 And the last of these smoke shows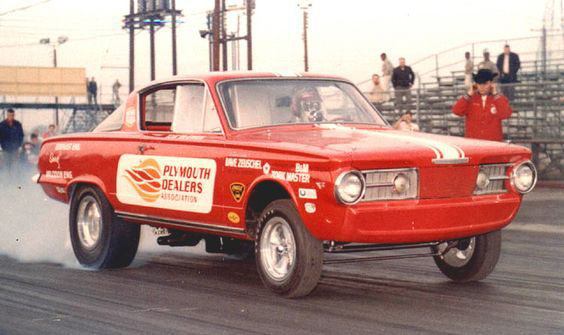 Plymoth dealers car
Another shot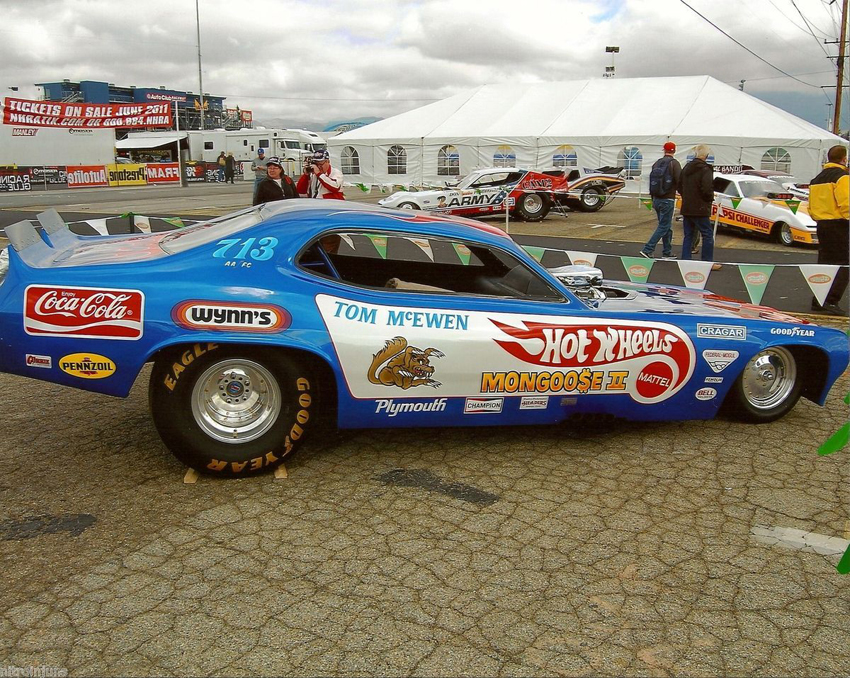 Hot Wheels blue car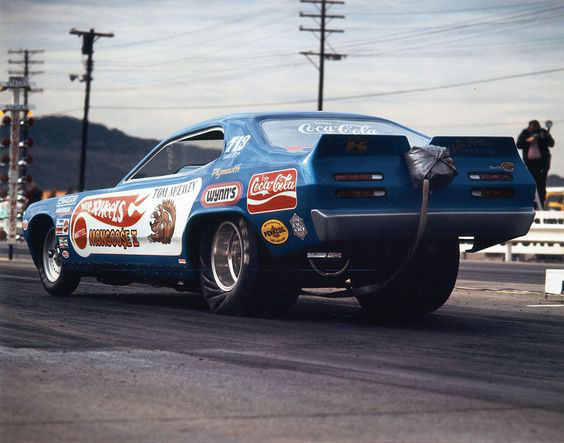 Another shot
Another
The body up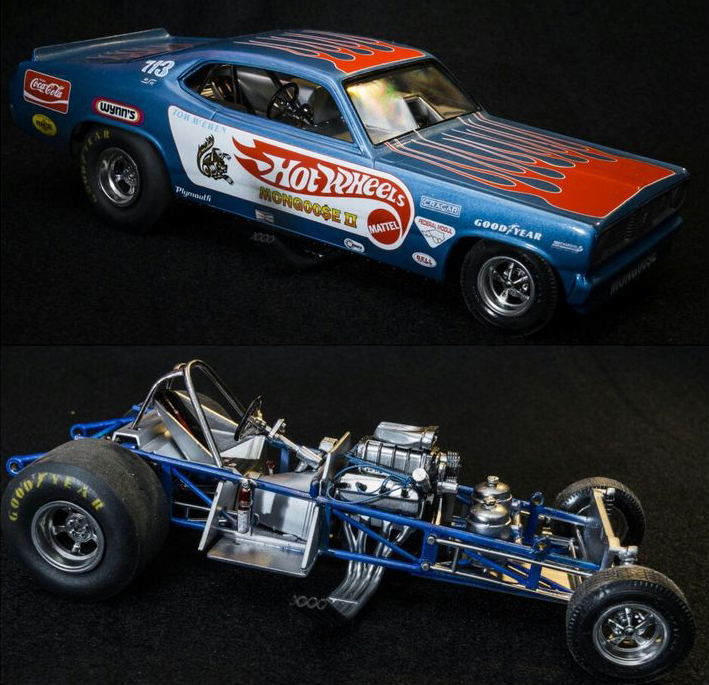 The car with and without the body
Tom ready to blast off
Another starting line shot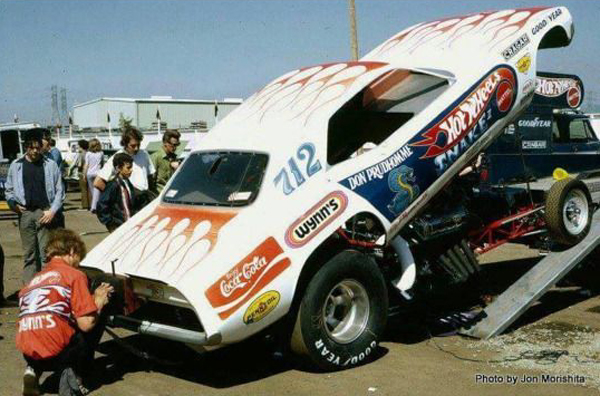 Hot Wheels white car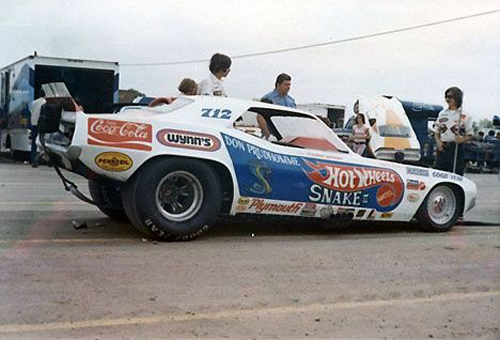 Car parked
Tom's "fleet" of two cars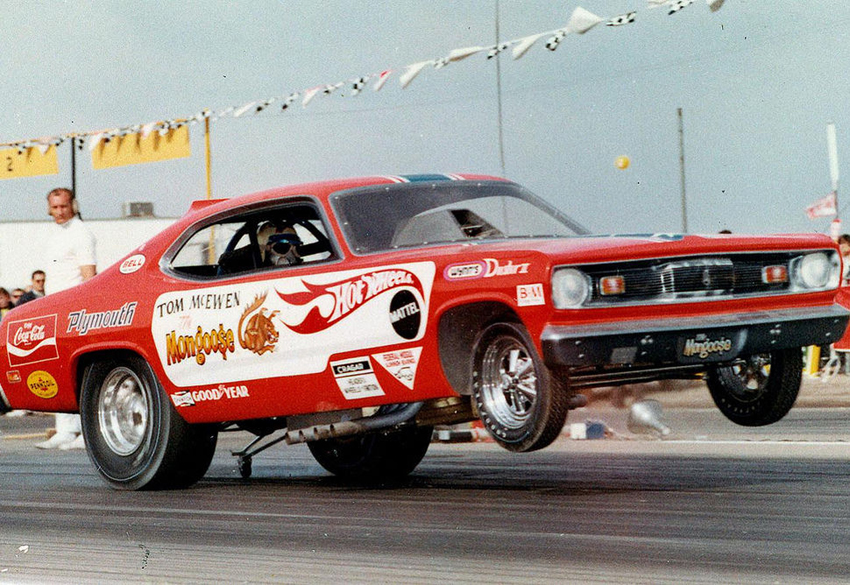 Hot Wheels red car
Body up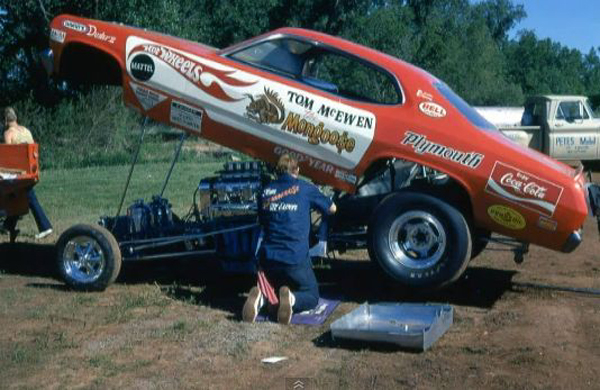 Car getting maintenance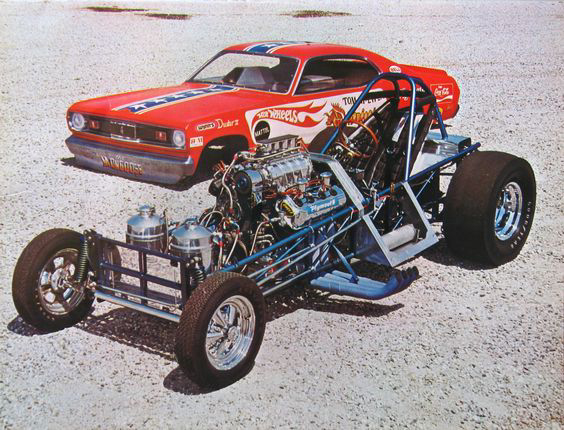 Car without the body
Tom's car with a blond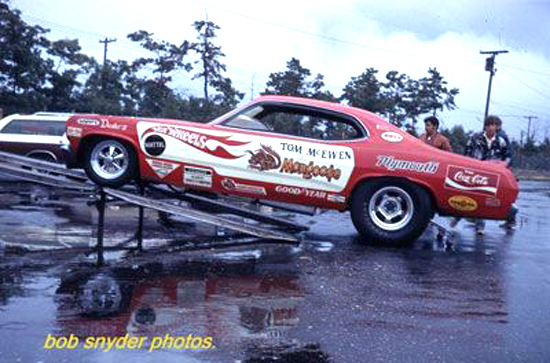 Car on a ramp
The car in a car show
English Leather car
Moving up for a run
Car is ready
Off the line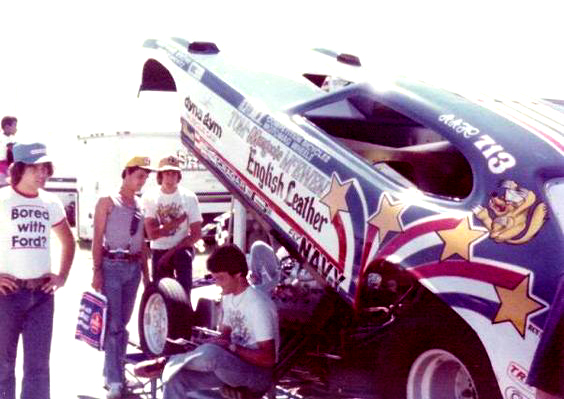 Relaxation time
Maintenance
Car getting ready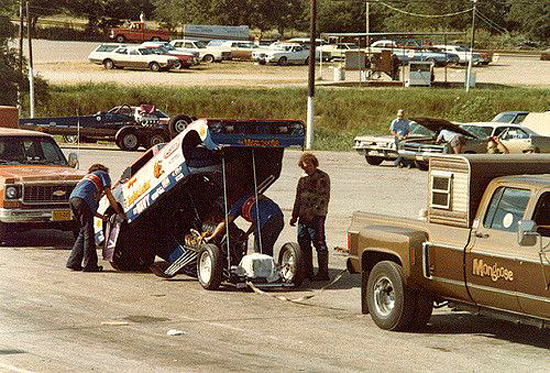 In line to run
Coors car
Car in line to race
Tom with the chutes out
Tom's Coors car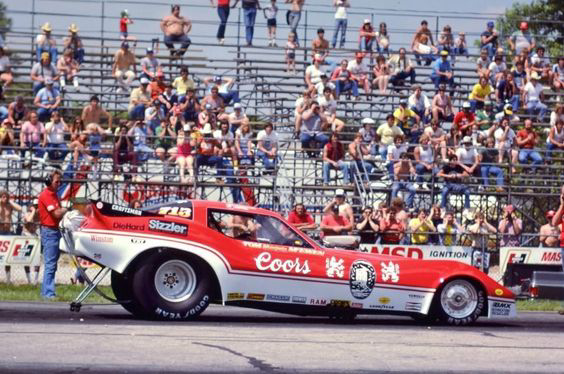 Tom moving to the line
Tom's car on display
Tom blasting off
The car in the pits
The Hurst girls with the Vette
In the pits
Parked
Ready to launch
Tom lifts the wheels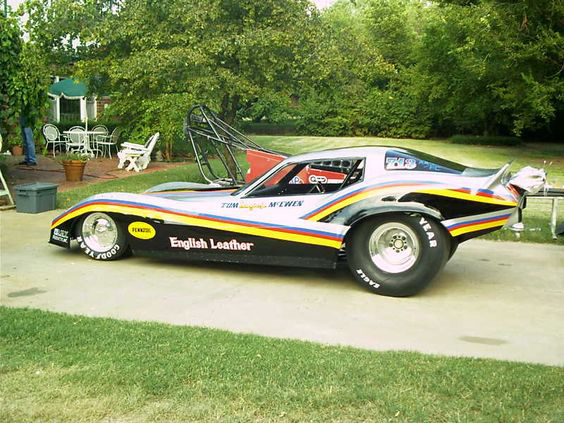 Tom's car parked
Tom's car at peace
Rear view
Another view
Front view
Car with body up
Tom's funny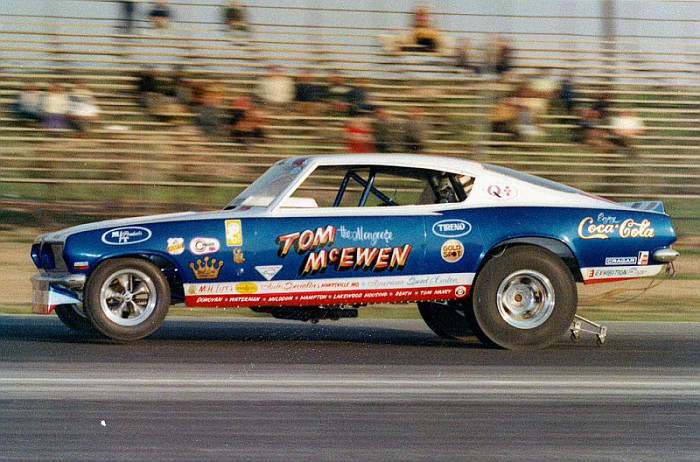 Tom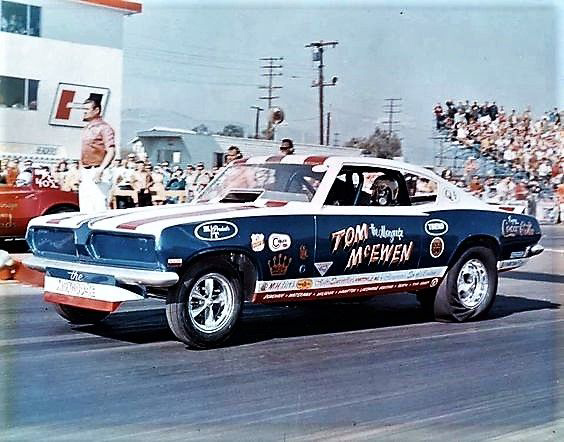 Tom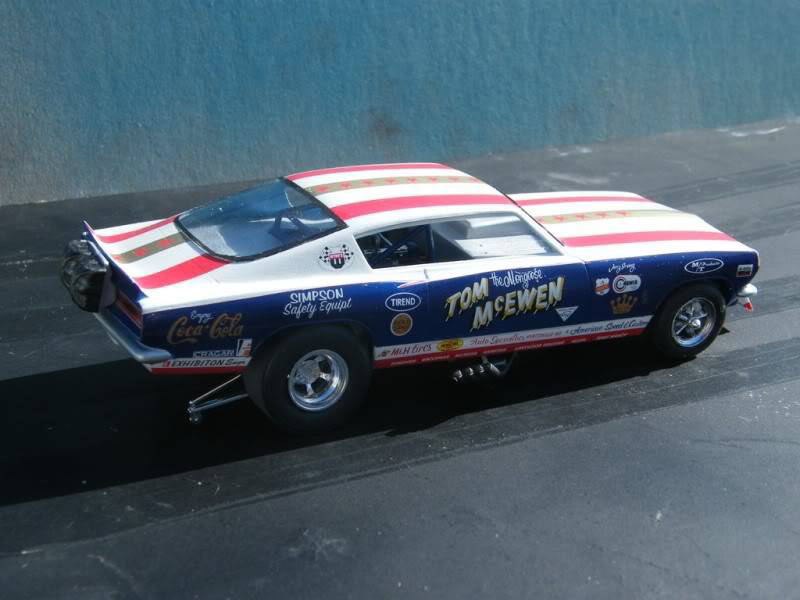 Tom
Tom on the line
Tom's headers flaring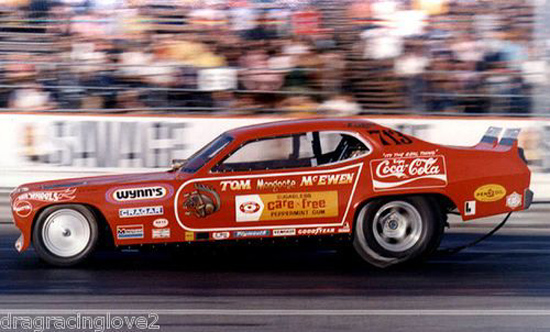 Tom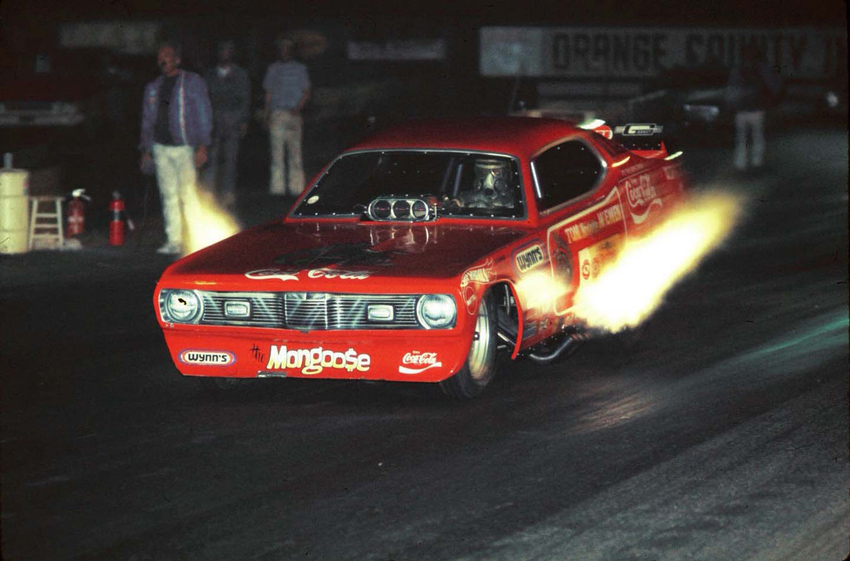 Tom blasting off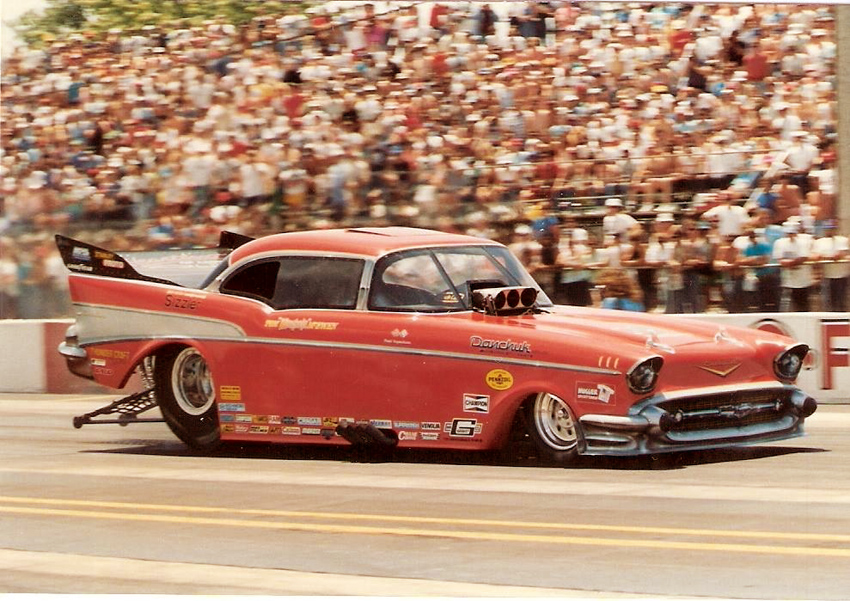 Tom's 57 chevy exhibition car
Car on display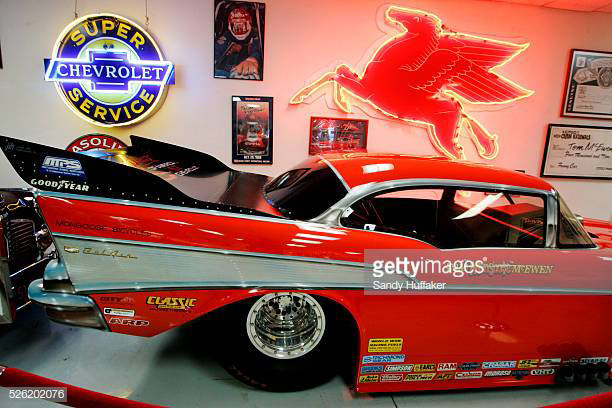 Another display
And another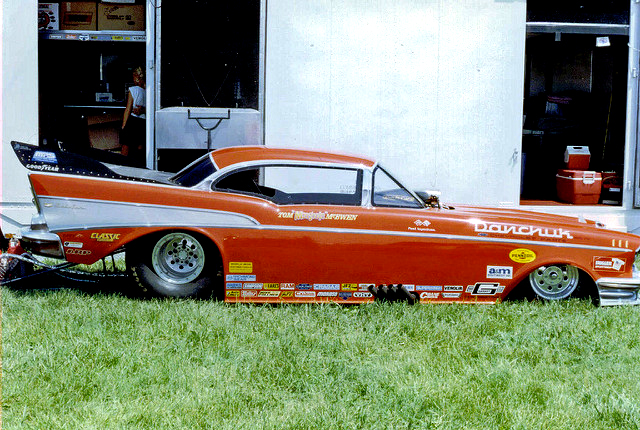 The 57 parked
Car with body up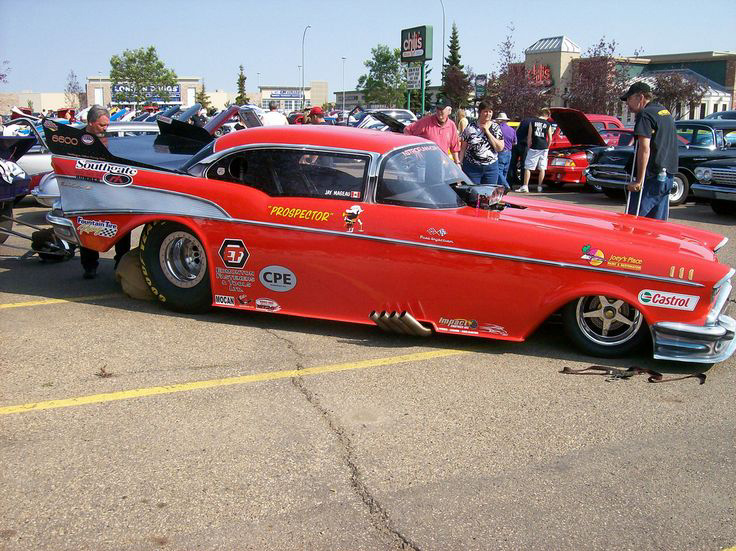 Car parked
The car getting cleaned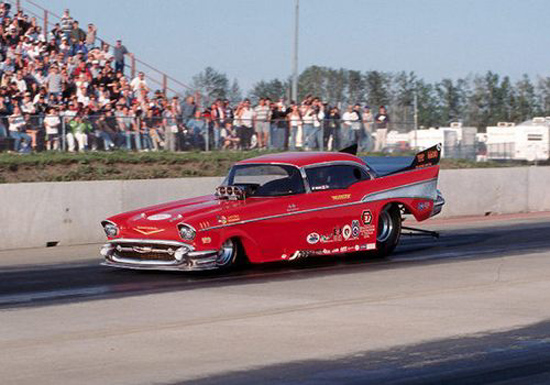 launching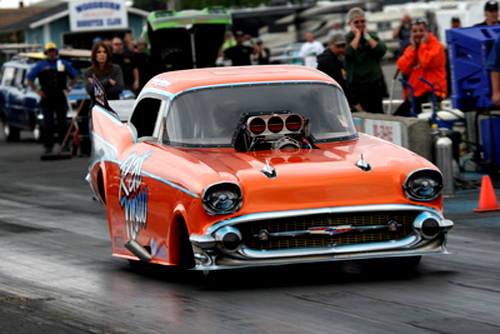 57 Chevy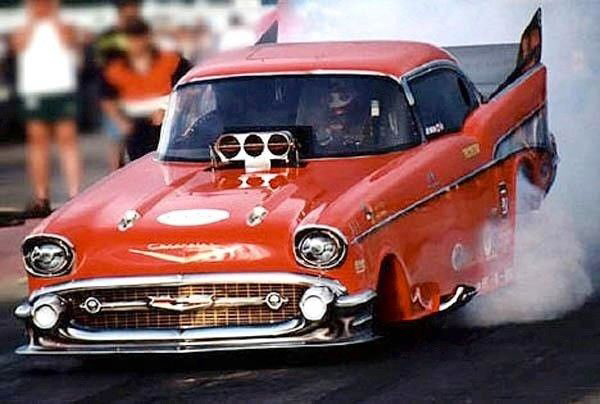 Tom doing a burnout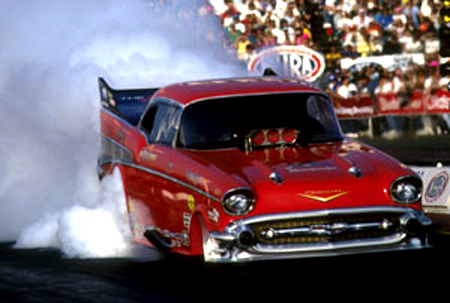 Tom boiling the tires
Tom on it
Tom ready to roll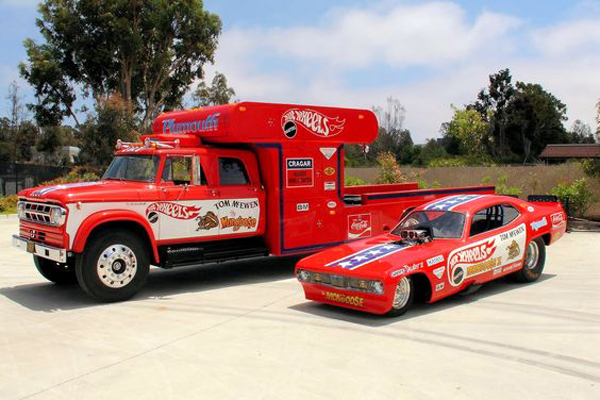 Tom's hauler
Tom in his car
Tom's Smoky runs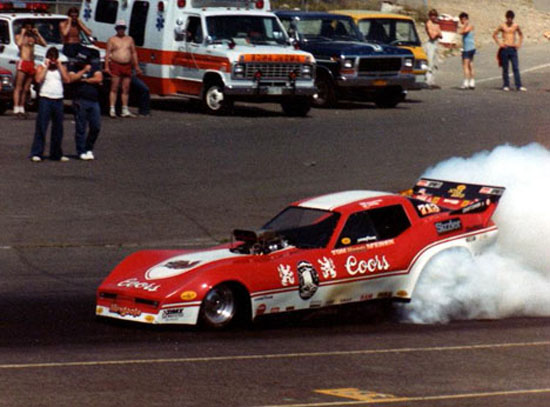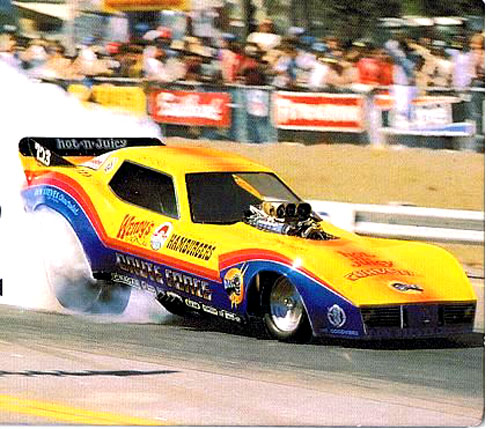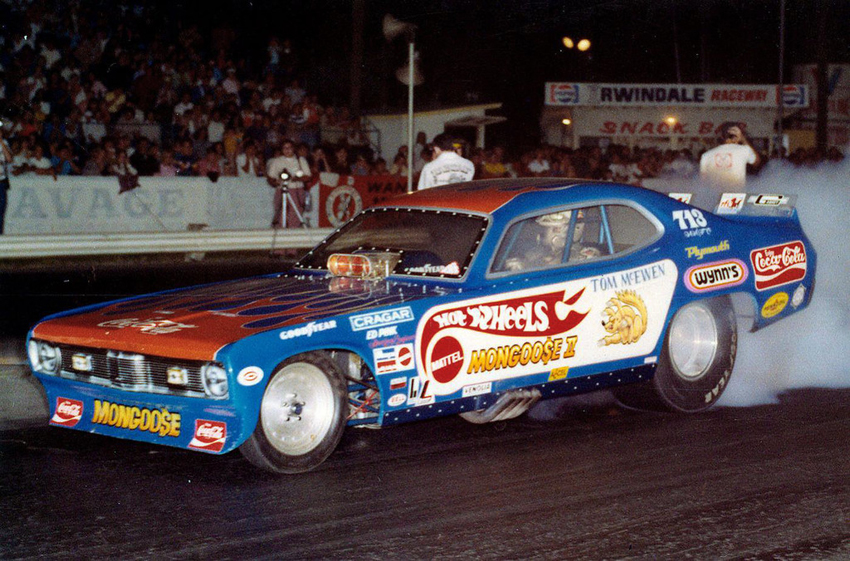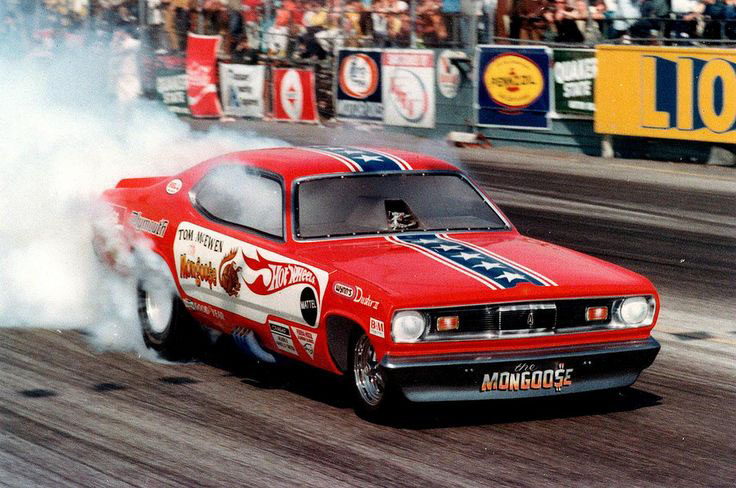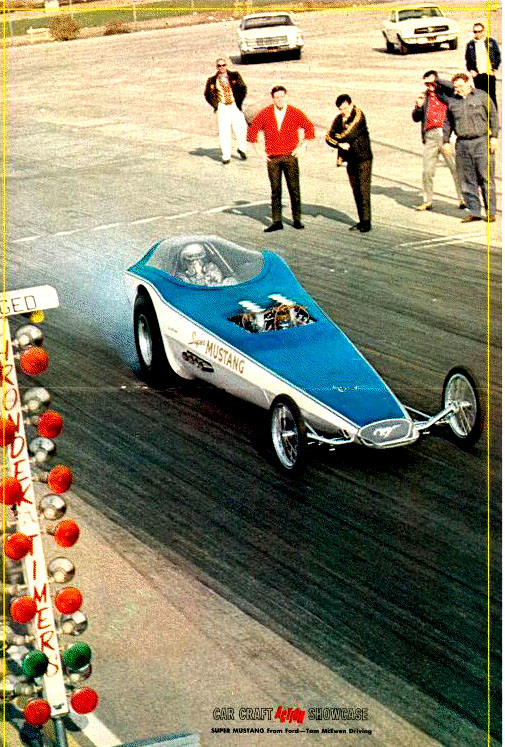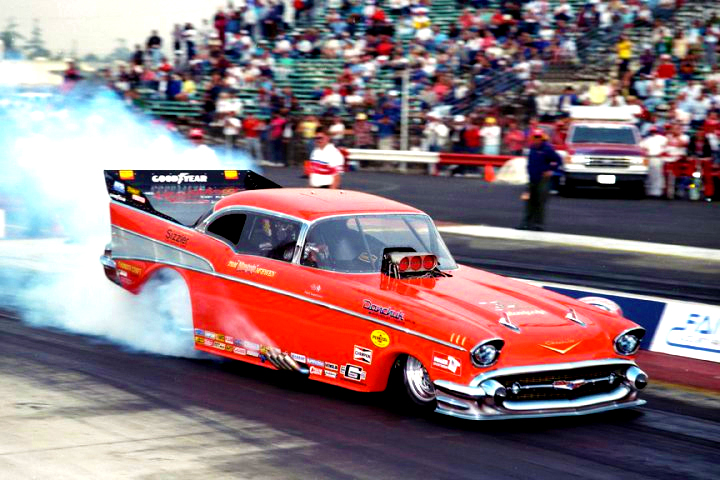 Tom's Rear engined Hemi Cuda funny
Parked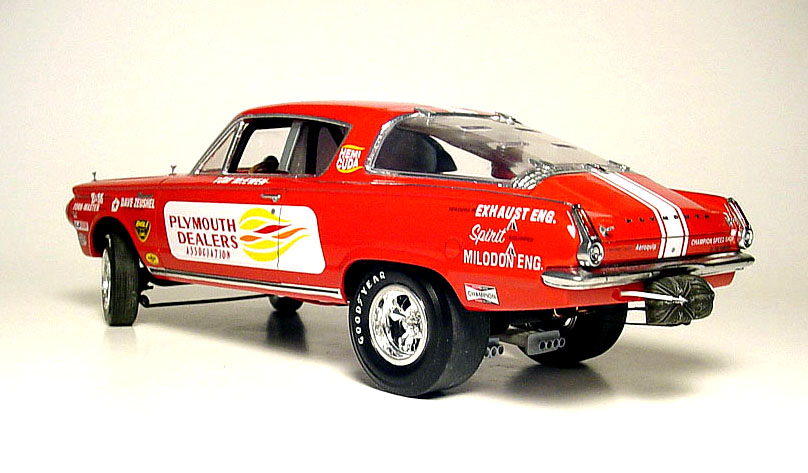 Again
On the gas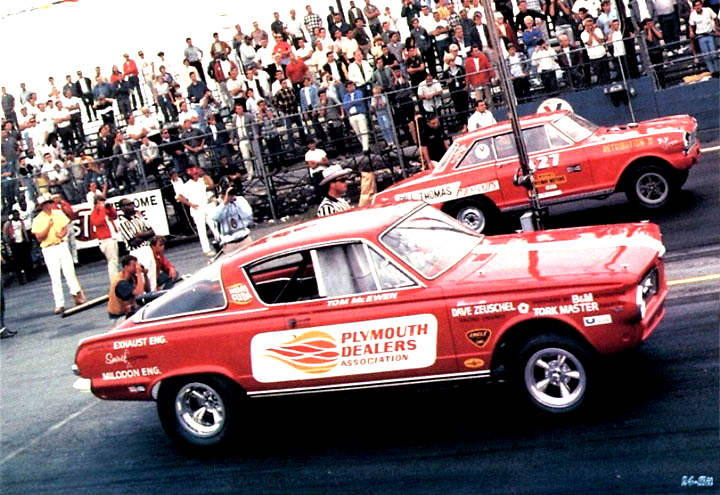 Tom ready to race
Tom in the Hemi Cuda
Tom smokin' it
The car after a crash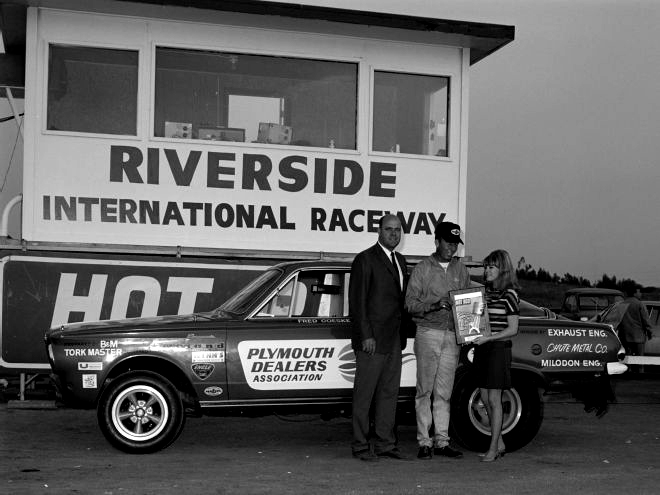 Tom with an award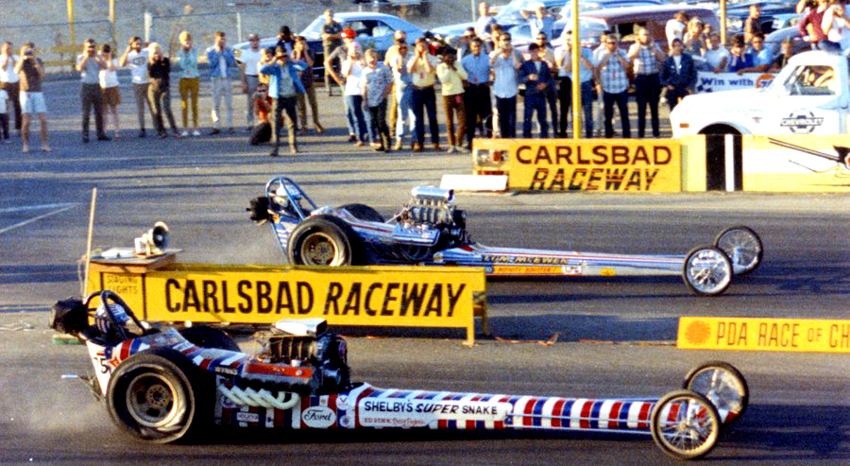 Tom, farside, racing the Snake
Tom out ahead of Pete Robinson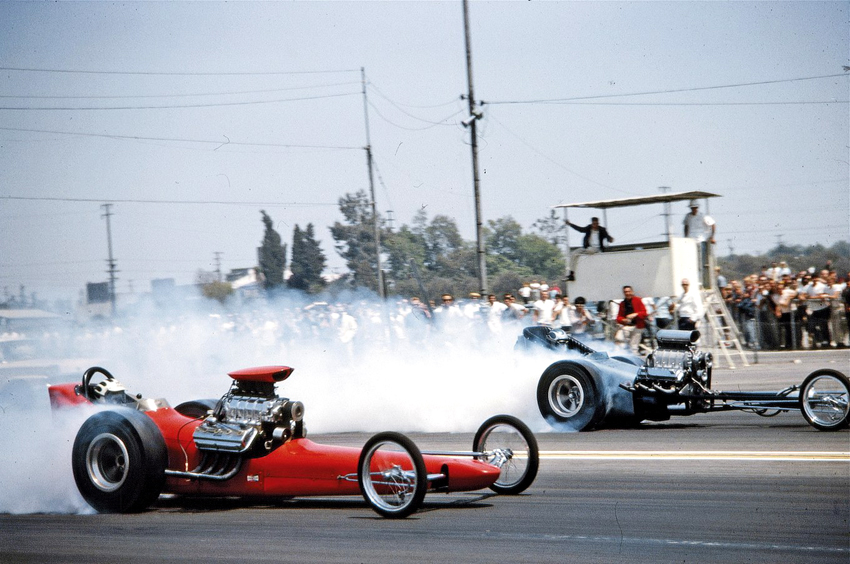 Tom against Don Prudhomme
Tom in the Adams car against Tommy Ivo far side
Tom in the Yeakel car ahead of the Sandoval Brothers car at Lions
Tom in the Brand Ford against the Beebe Brothers and John Mulligan
Tom, nearside, against Gordon Collett in a top gas battle 1961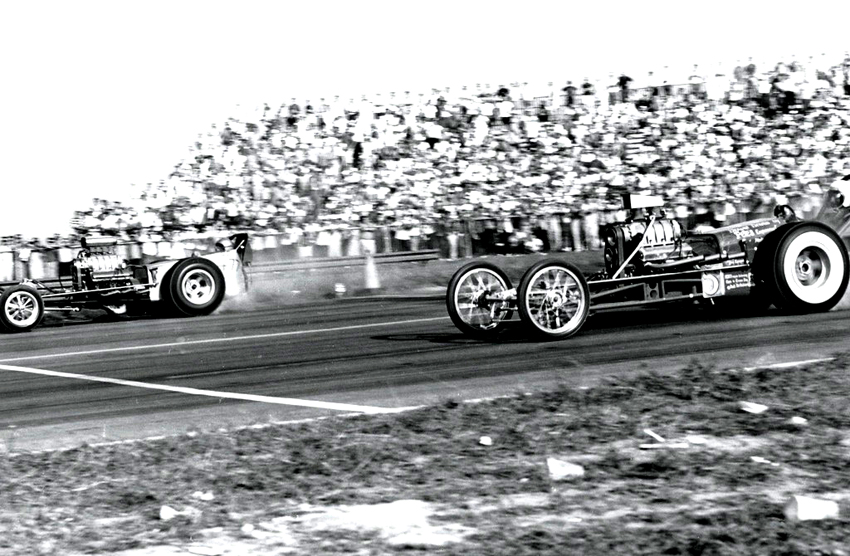 Tom leading Pete Robinson
Tom, nearside, against the OCMP car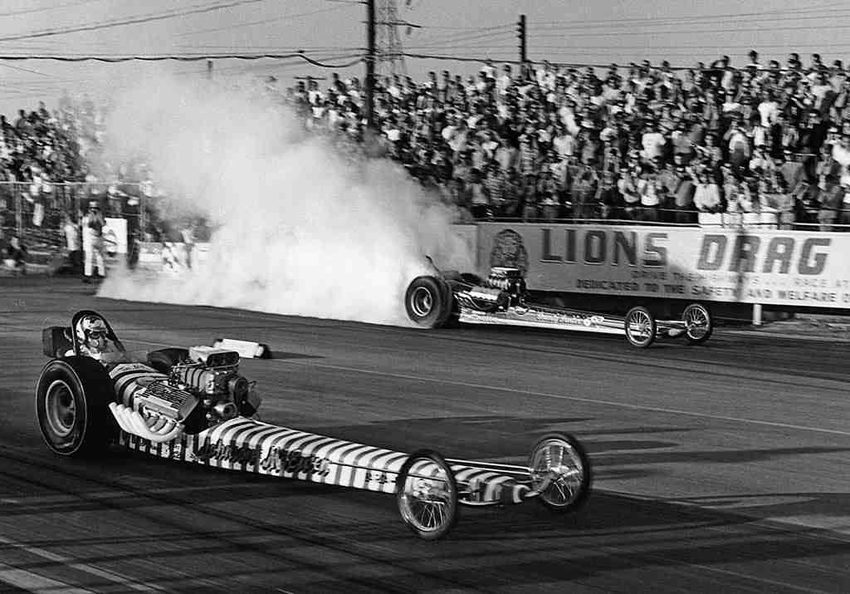 Tom out on Connie Kalitta smokin' it
Tom, nearside, against Tommy Ivo
Tom ready to blast off
Tom against Kuhl & Olson
Tom leading a front motored fueler
Tom out on Cannon & Soares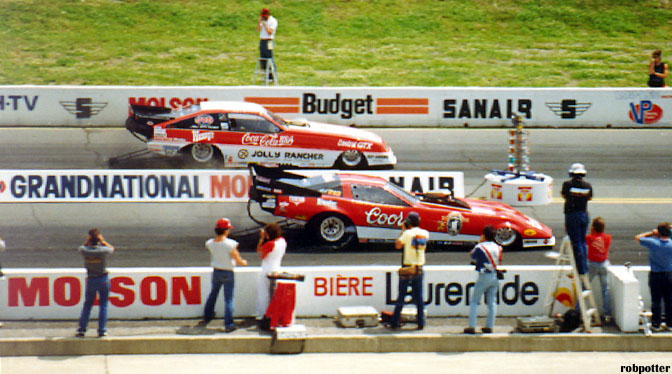 Tom in the Coors car against John Force, who is still racing today
Tom against the Army car of Don Prudhomme
Another Snake and Mongoose battle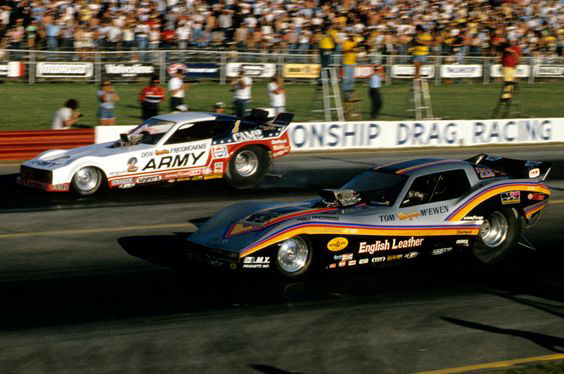 And another battle
And one more Hot Wheels race
Logo
logo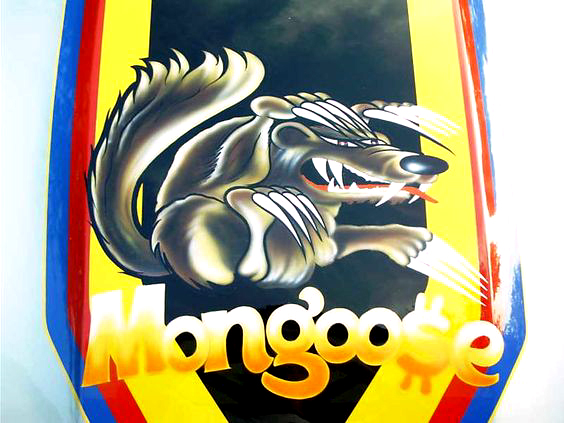 Logo
Logo on front wing of tom's car
Logo
Logo
Hot Wheels logo
Poster
Poster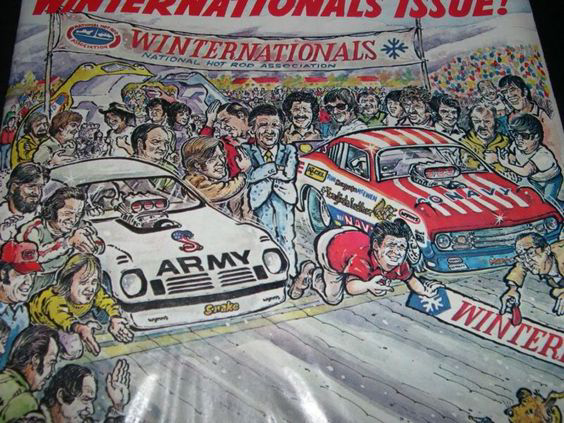 Hot Wheels cartoon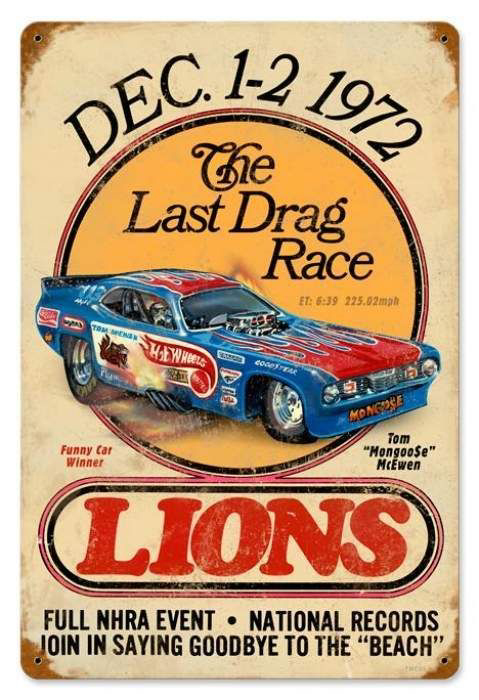 Lions poster for last race
Poster
Tom won the last race at Lions
Hot Rod magazine
Coors ad
Tom's book
A Mongoose cake
Logo
T-shirt art
Helmet
Art work of Hemi Cuda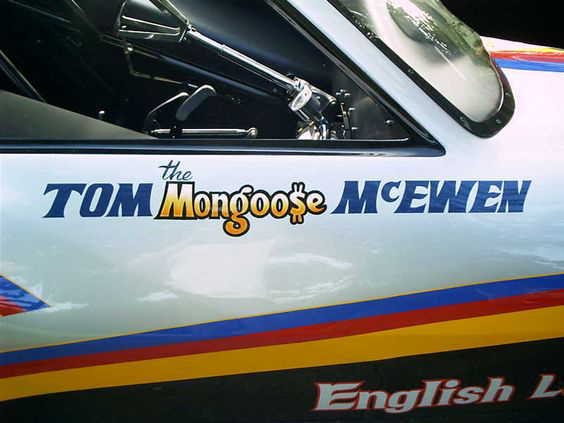 Tom's name on a car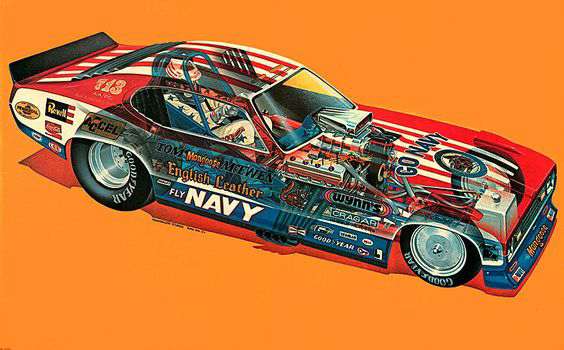 A graphic of Tom's funny car
Hot Wheels poster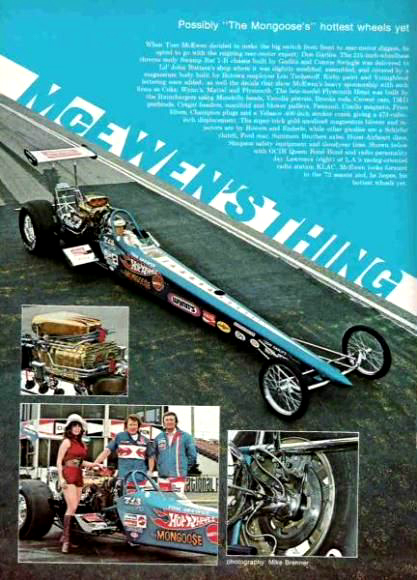 Poster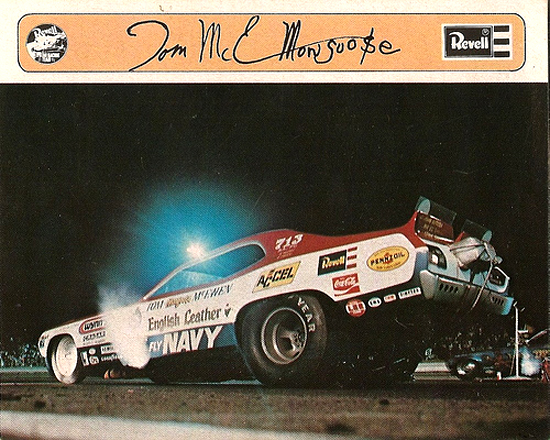 Fan card
Fan card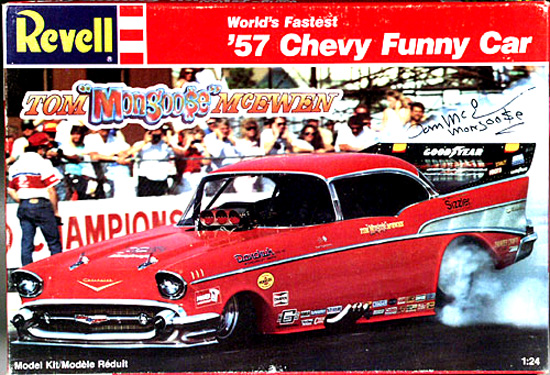 Fan card
Kit
R I P Tom
I did not know Tom Personally, but I spent some early afternoon casual times talking with him, and many other drivers over those years, as I wandered thru the pits following drag racing. Tom and Don Prudhomme were very much part of the weekly Drag News paper "hullabaloo" that showcased the Mongoose and Snake featured battles with bold advertisements and headlines of results. Drag news also had the camshaft wars going one and other pretend conflicts to build interest in the sport. They even had top ten lists where you raced the car above you to take over their number.
The Snake and Mongoose match races were much anticipated and they traveled all over the country bringing their fierce battle to the fans. Their Mattel sponsorship was the first big time deal for any drag racer and it just helped to grow the rest of the big time drivers success along the way. Match racing was extremly popular with the fans as drag racing grew drastically from the mid 50's until the mid 70's. Then the advent of successful rear engined top fuelers, started by Don Garlits epic crash at Lions and his then going home to florida to build one that worked, and the sky was the limit from there on. I basically grew up in that fast paced world and watched the weekly speed and et changes in Southern California as they went from 160 MPH with 9 second et's up to what was then over 200 mph with et's under 7 seconds. I went from strip to strip each week and when Tom and Don came back to town to run the big races at Lions, Fontana, Riverside, Irwindale, Orange County and Pomona, it was pretty spectacular as it also attracted other stars from around the country, and yes I was there!
The local scene had dozens of outstanding cars added to the mix like the Frantic 4, The Surfers, Warren and Coburn, Stellings and Hampsire, the Beebe Brothers, The Hawiian, Larry Dixon, Tommy Ivo and many more. Around the country Don Garlits led a strong group like Art Malone, Chris Karamesines, Lou Cangelose, Bob Sullivan, Bobby Langley, Connie Kalitta, Connie Swingle, Eddie Hill, Vance Hunt, Pete Robinson, Tom Hoover, Shirley Muldowney and many more. When they all got together with their sleek and beautiful swoopy bodied cars, it was the bomb! A night race at Lions was the best of the best with quarter mile billowing smoky runs, headers Belching flames high, the smell of nitro in the air and a heart thumping noise that is unequaled on this planet. The place was closed because of a strip of apartment buildings that forced the city to close the gates. It is a storage lot now, too bad!
I really became involved as a fan, and rarely missed a race at Lions so I saw the growth of drag racing up close and personal. Now looking back I realize it was very special polerizing times. The changes from "those days" when every racer put together his own equipment in his garage, often from parts from the junkyard to compete with. As the face of drag racing changed, chassis makers like Kent Fuller and Woody Gilmore created new style longer cars and motor builders like Keith Black provided better bullets than the home made variety. From there the costs of everything racing went up, up and away until today it's astonomical. Back then it was so fun to watch and experience, and I didn't really understand the evolution going on, just sat in the grandstands and enjoyed it!
Todays extremely expensive race cars changed those fun days I loved so much, to where now big money is required to compete. The days when over 100 fuelers would compete at each race is long gone. The popular Top Gas class was abandoned leaving us without that outstanding brand of racing, but alas, it is what it is! Only two fuel classes are left, Top Fuel and Funny Car, and they have barely enough cars for the 16 car fields they now run with NHRA. In the 60's the only time you touched the motor at the track was when something catastrophic happened. Today, they totally take apart and rebuild motors between rounds or swap out the busted bullets. This all means it takes cubic dollars to run the circuit and most racers don't have that unlimited budget to compete, so there are way less cars.
Today, even with all the latest high dollar technology, the racing doesn't always give the fans consistant side by side action because of the "up in smoke" tire problems, because it's hard to keep the tires hooked up. You hold your breath at the start of every green light, waiting to see if both cars can keep from going up in smoke. Too much horspower makes it very difficult to hook up every time. So to me, it's not at all like the old days when they didn't have to be rocket scientists to hook their cars up and make full passes.
I like going to the Bakersfield reunions where the cars of the 60's and 70's return to show off and do the cacklefests under the lights. There is a front motor top fuel class run at the reunions, but even those are pretty expensive to run. Tom and Don were from the time where you had to keep up with the constantly improving equipment as people like Don Garlits, the Greek and the So Cal boys pushed technology to where the cookie cutter cars of today are a must to keep up. There are still many other classes that compete at NHRA events, but most can't compete with the speed shows of 330 MPH, 1000 foot passes of today's 10,000 horsepower motor monsters of Top fuel and Funny cars.
Tom and Don were there at the start of what happened to the hot rods that ran on city streets to beat each other. The old hot rods never stopped improving and just continued going quicker and faster until today where they are the quickest race cars in the world. I still go once in a while, but it doesn't have that MAGIC of the early days. The story of the Mongoose, may he rest in peace, is just one of many from back in the day. There were so many hero's from all over the country, but So Cal had their share of them and I was one of fans that saw it all.
The following is from wikipedia:
Tom McEwen (January 14, 1937 – June 10, 2018) was an American drag racer who was a winner of the National Hot Rod Association (NHRA) U.S. Nationals. His racing career spanned 45 years. He is ranked at number 16 on a list of the 50 most significant drivers of NHRA's first 50 years. He received the nickname "the Mongoose" in 1964 from engine builder Ed Donovan. It was originally used as a device to entice Don "the Snake" Prudhomme into a high-exposure match race
In 1965, he faced Hot Wheels teammate Don Prudhomme at the Hot Rod Magazine Championship Drag Races, held at Riverside Raceway, "one of the most significant drag racing events" of that era, even though the Top Fuel Eliminator (TFE) trophy went to Jim Warren.
McEwen won five NHRA events, but his gift for gab and promotional ability made him one of the sport's most influential and controversial figures.
As stated by Roland Leong, "McEwen was the smartest of the bunch. When he came up with the Hot Wheels deal using the Snake and Mongoose characters, it shook the world of drag racing big time. He produced a sponsorship package that allowed him and Prudhomme to buy the best equipment, pay expenses, make money and sell their image all over the United States. I hate to admit it but McEwen and Prudhomme showed us the way to the future. They were a lot smarter than most of us who didn't see past the end of the quarter-mile."
Tom McEwen had three sons, two of whom are deceased, (Jamie and Joe), and Tom Jr., who is involved in the entertainment industry and lives in Southern California.
McEwen gained his early experience in a variety of cars, beginning in 1953 with a '53 Oldsmobile at Santa Ana Drags in Irvine. He then went on to race a '54 Olds at Lions Drag Strip in Long Beach.
He went from the stock ranks to gas coupes, altereds, and eventually dragsters and funny cars. Among the cars he drove were the Stone-Woods-Cook '50 Olds fastback, the Bader & Ferrara Cadillac-powered Crosseyed Crosley, Art Chrisman's Hustler II, the Bud Rasner and Gary Slusser Fiat coupe, Dick Rea's Chrysler-powered, super-charged gas dragster, and Gene Adams' Albertson Olds.
McEwen continued his relationship with Adams for several years. In 1962, he drove Adams' Shark, which was one of the first dragsters to use a streamlined body with an enclosed parachute pack. This would turn out to be one of McEwen's best known dragsters.
In 1963, McEwen achieved his first notable success when he posted a second place finish against Art Malone at the Bakersfield March Meet in California. He also drove the Donovan Engineering Special dragster, and it was in this car that he first raced against Don "The Snake" Prudhomme.
McEwen won the race against Prudhomme at Lions Drag Strip on September 12, 1964. He beat Prudhomme's bright-orange car in two consecutive runs, inspiring what may be the most famous match-race pairing in the history of drag racing.
Later in 1964, McEwen drove Lou Baney's Yeakel Plymouth dragster to victory at the 32-car UDRA meet at Fontana Raceway in Fontana. He also took Top Fuel titles at Lions Dragstrip and Pomona Raceway. McEwen's 1980 funny car
Because their first contest had received so much attention, two more races between McEwen and Prudhomme were scheduled at Lions Drag Strip in 1965. McEwen drove his Plymouth dragster against Prudhomme and his Hawaiian, winning two runs out of three in the first heat, but then losing both runs in the second.
Because McEwen raced only on the West Coast, he and Prudhomme faced each other only once in 1966, at the Winternationals, site of their first national event meeting. There, Prudhomme in the B&M Torkmaster Special took the win, with a 7.59 e.t. to McEwen's 7.69. They would not meet again for the rest of the decade.
McEwen won the 1966 Hot Rod Magazine Championships at Riverside Raceway and then went on to win the 1968 Stardust National Open in Las Vegas. He also recorded the lowest ever elapsed time to date with a blistering 6.64 at the Orange County PDA Meet in 1968.
McEwen also continued to build on his reputation as a colorful promoter. The Plymouth Hemi Cuda he unveiled in 1965 was featured in every major car magazine. He convinced the Southern California Plymouth Dealers Association to support him and displayed the car all over the West Coast.
In 1967, McEwen took the same approach with one of drag racing's great one-shot wonders, Ford's Super Mustang. The car stole the show when it made its debut at the Winternationals.
McEwen's strong promotional talent and Don Prudhomme's success on the racetrack eventually led the two to form a national touring team, sponsored by the toy company Mattel, and in mid-1969, McEwen and Prudhomme became co-owners of "Wildlife Racing." The Mattel Hot Wheels sponsorship deal ran from 1970 through 1972. Wildlife Racing then signed with Care Free Sugarless Gum as a sponsor in 1973. McEwen and Prudhomme dissolved their partnership at the end of the 1973 season.
In 1972, McEwen won his first major event when he dominated the Top Fuel field at the Bakersfield March Meet. A year later, he scored his first NHRA national event victory by topping the fastest funny car field in history at the SuperNationals at Ontario Motor Speedway.
He went on to win four more national events, including his dramatic U.S. Nationals funny car victory over Prudhomme in 1978. The win came only a few days after the death of his son Jamie, who had battled leukemia.
McEwen won the AHRA World Finals at Spokane Raceway Park in 1982, the prestigious Big Bud Shootout in 1984, and Top Fuel at the 1991 Summernationals at Englishtown, New Jersey.
McEwen solved his Corvette funny car's stability problems by adding tip fences to the rear spoiler.
His gorgeous 1957 Chevy replica was built as a tribute to the iconic Chevrolet. It was run as an NHRA exhibition vehicle and was responsible for creating the Nostalgia Funny Car class. The car ran just three years, and was popular with fans and media alike.
He retired from racing in 1992, and later worked as motorsports director for "Drag Racer" magazine, based in Southern California.
McEwen died on June 10, 2018, at the age of 81.
Snake and Mongoose, a movie portraying the story of Prudhomme and McEwen, was released in the summer of 2013. It tells the story of the rivalry between the two great Southern Californian racers.
Created 7/11/18