Roger Lee - M & R
Roger in the Wild Bill driven fueler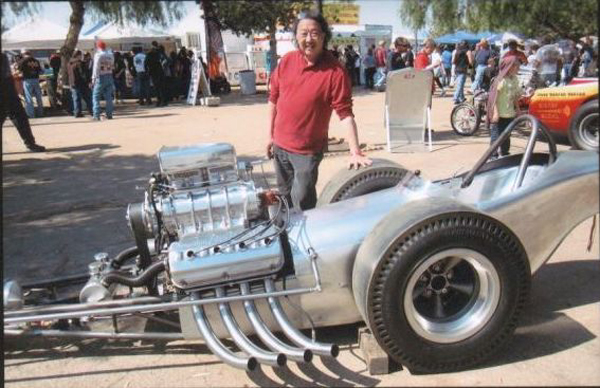 Roger in his restored M & R car
Roger at a cacklefest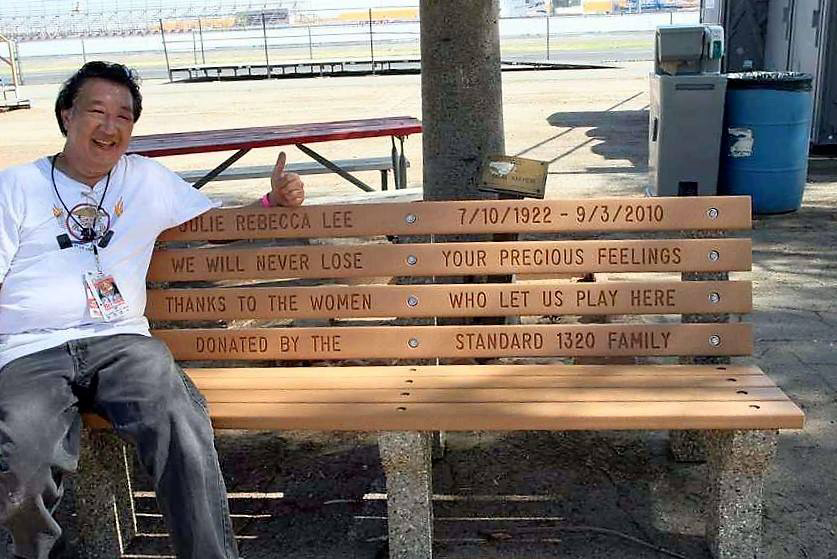 Roger
Roger and Wally Cleaver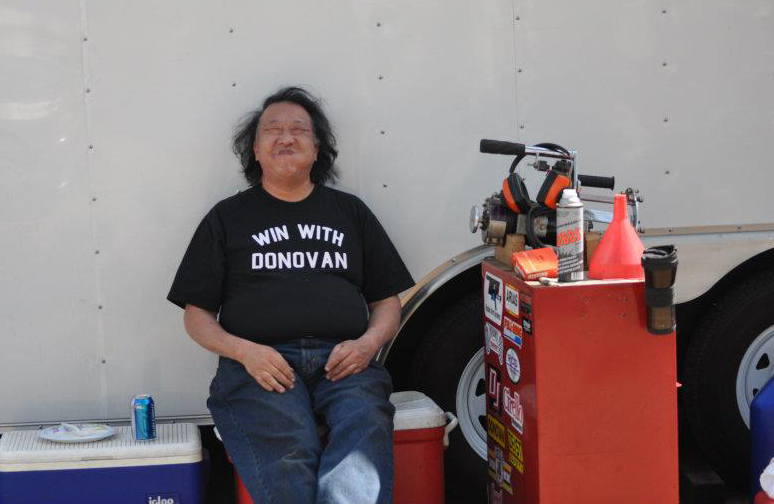 Roger
Roger with Edna Masters and a Wally
Roger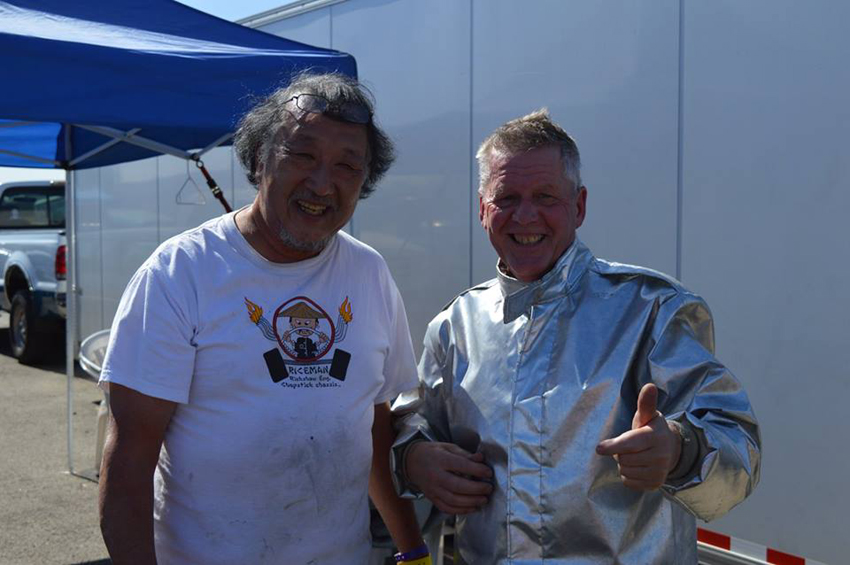 Roger and a friend
Roger
Roger with Wild Bill Alexander
Roger with his car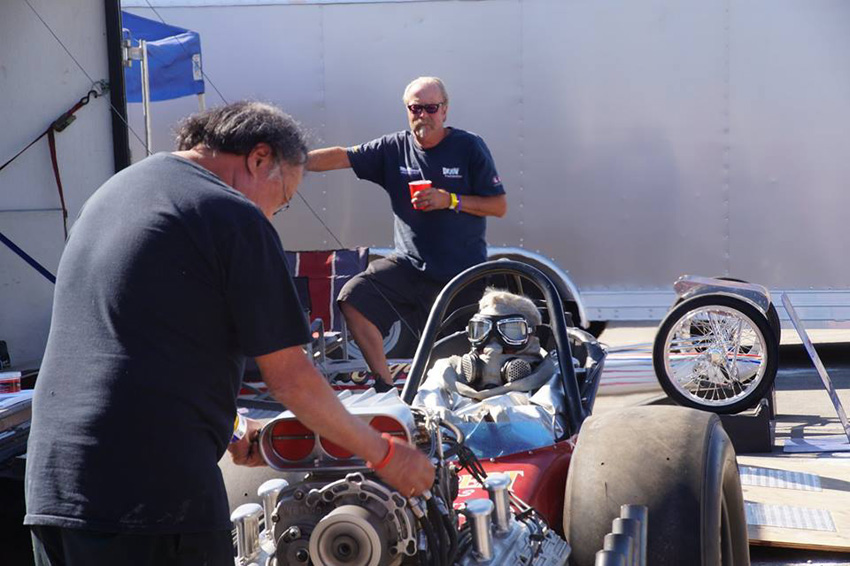 Roger tuning his engine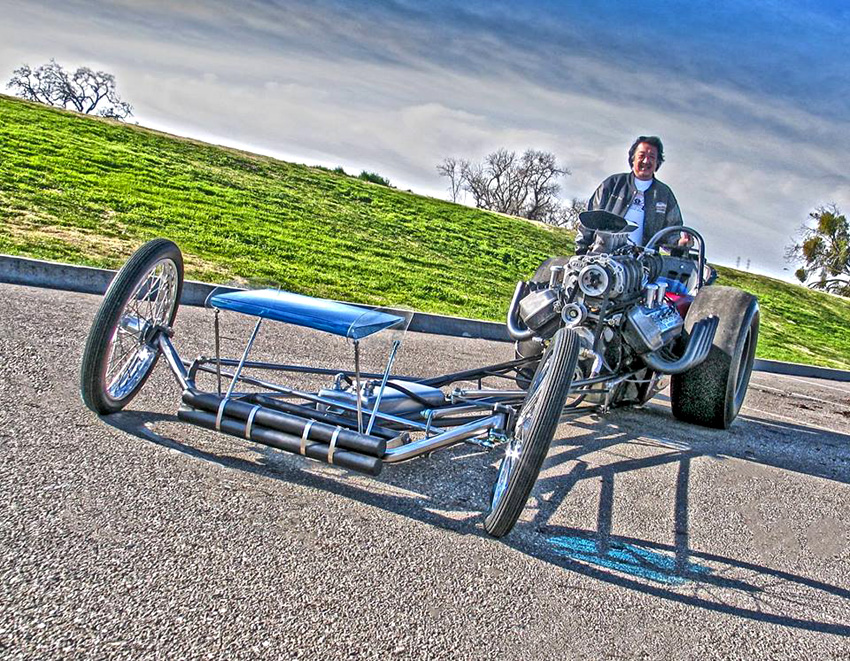 Roger with an Alaxander car
Roger, Edna and others with the M & R car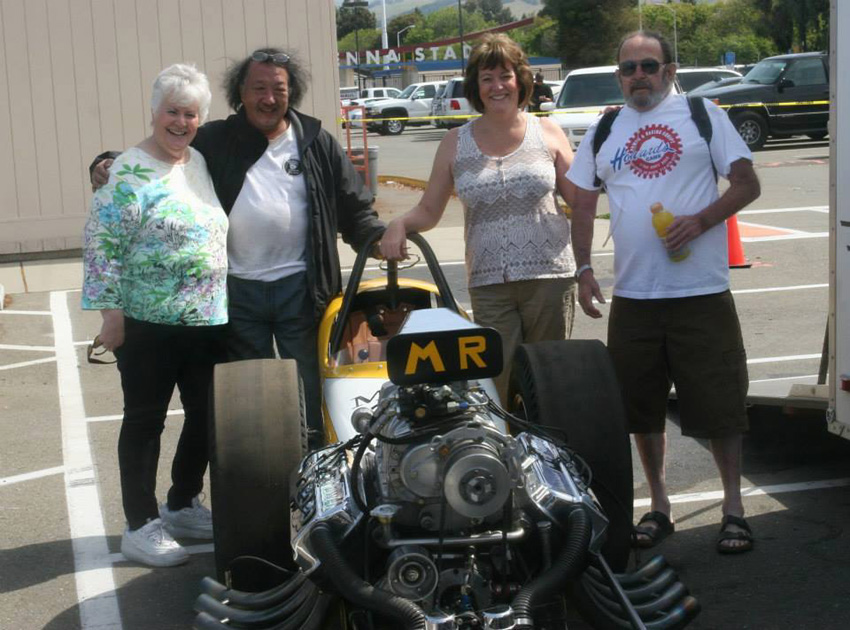 Roger and some friends
M & R fueler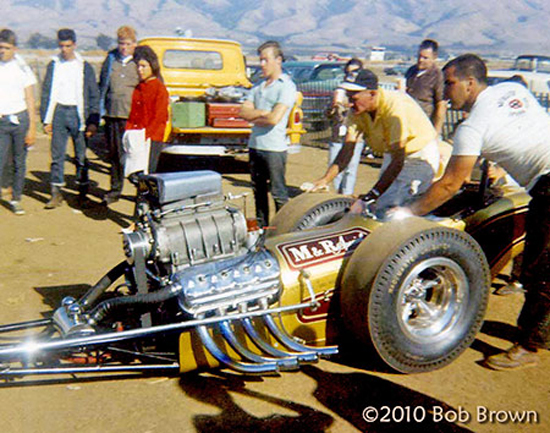 M & R fueler
M & R fueler
M & R fueler
Bob Haines enjoying the view
Masters, Richters and Haines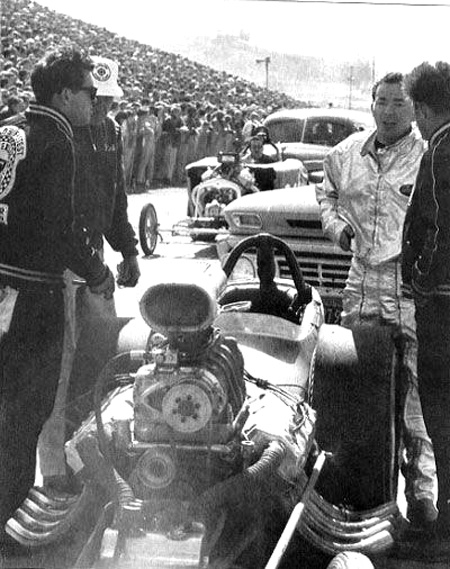 Bobby Vodnik visiting with M & R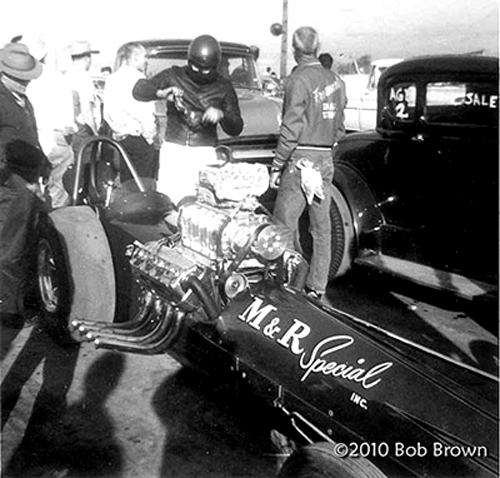 M & R fueler
M & R fueler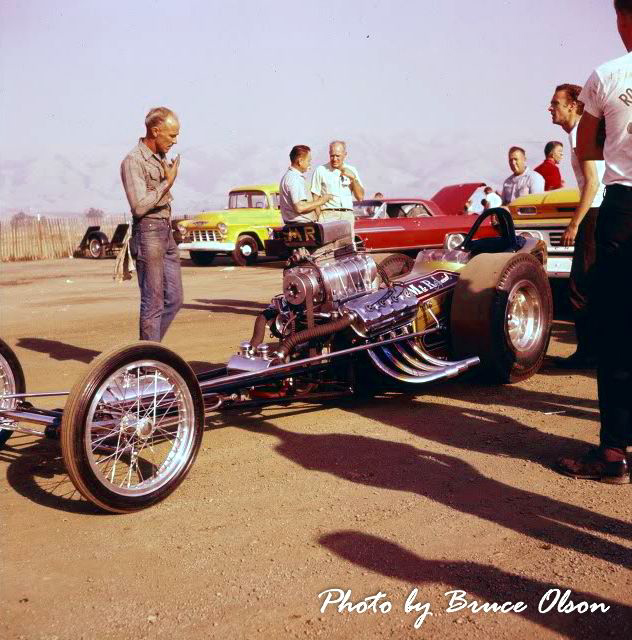 M & R fueler
M & R fueler
M & R fueler
M & R fueler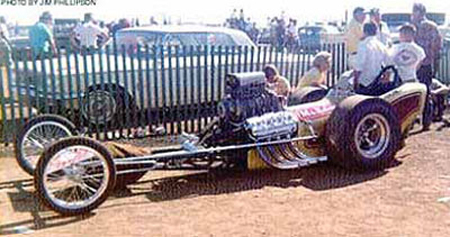 M & R fueler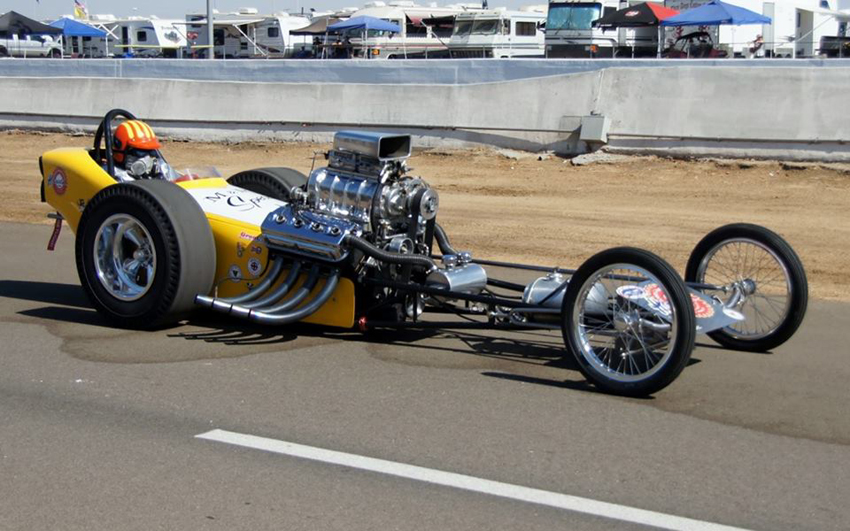 M & R fueler
M & R fueler
M & R fueler
M & R fueler
M & R fueler
M & R fueler
M & R fueler
M & R fueler
M & R fueler
M & R fueler
M & R fueler
M & R fueler
M & R fueler
M & R fueler
M & R fueler
M & R fueler at Freemont
M & R fueler with Sid Masters left and Rick Richter on the right slick
Smokin' M & R fueler

M & R fueler
M & R fueler
M & R fueler
M & R fueler
M & R fueler
M & R fueler
M & R fueler
M & R fueler
M & R fueler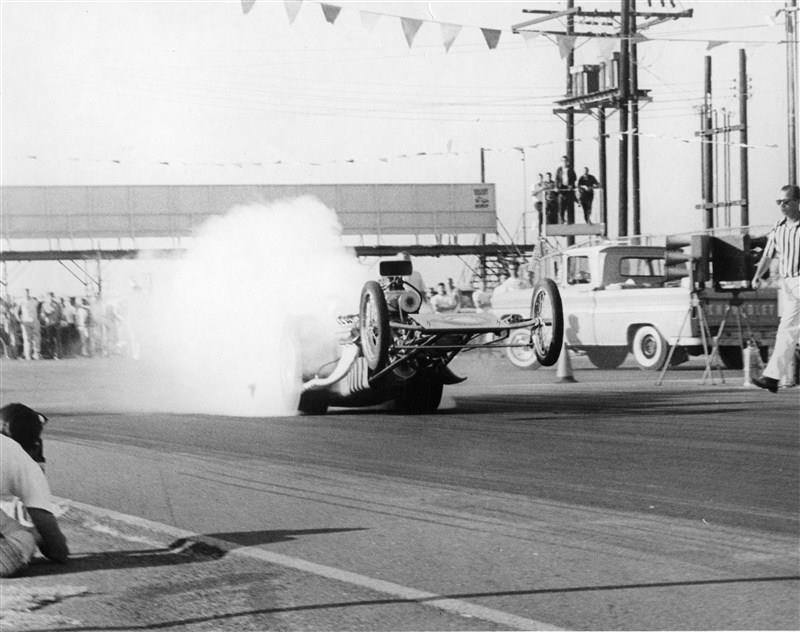 M & R fueler
M & R fueler at San Gabriel 1963
M & R fueler
M & R fueler
M & R fueler
M & R fueler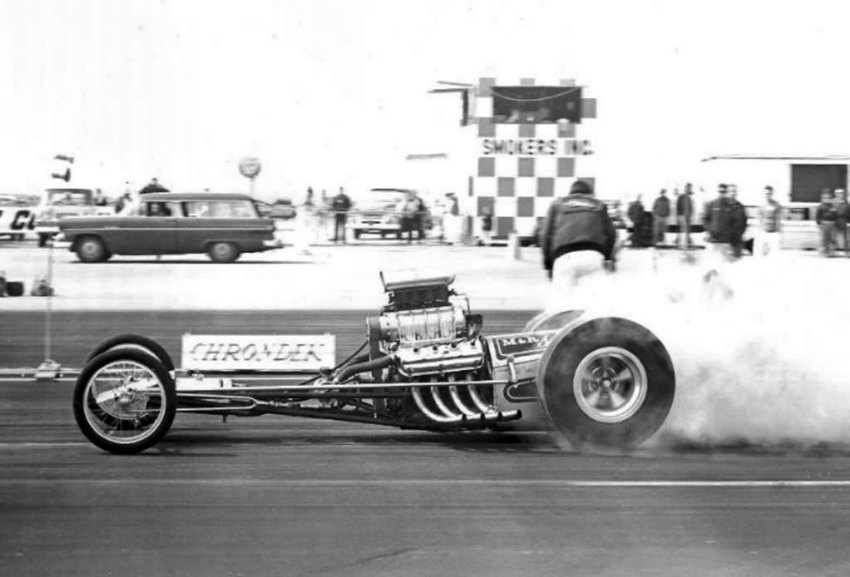 M & R fueler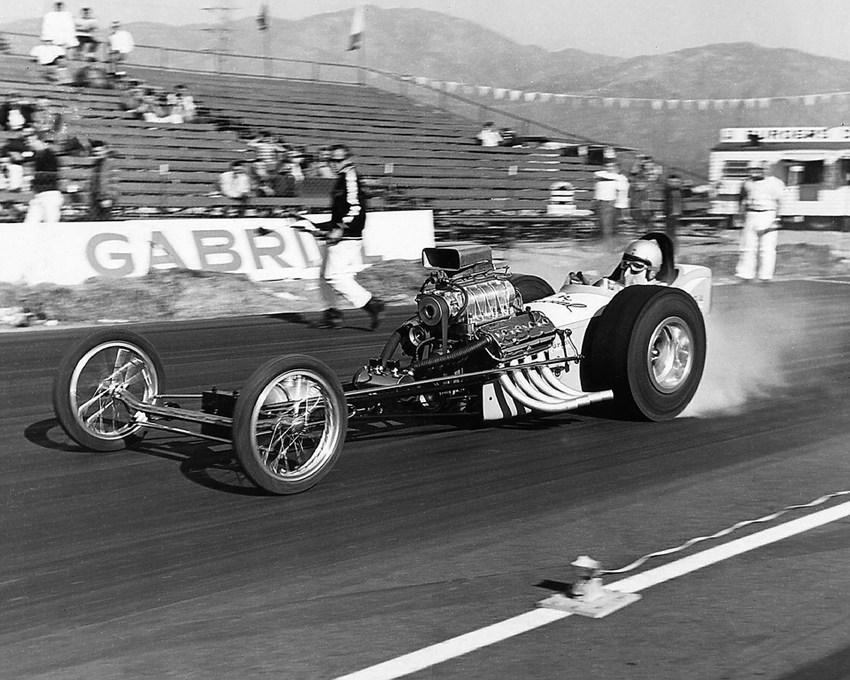 M & R fueler
M & R fueler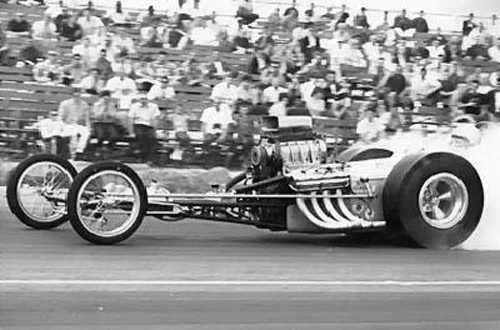 M & R fueler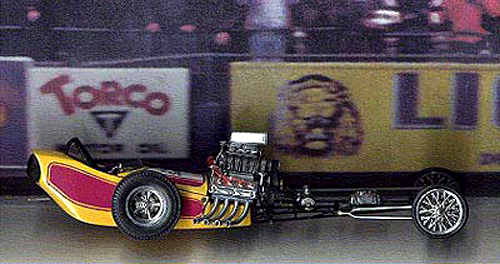 M & R fueler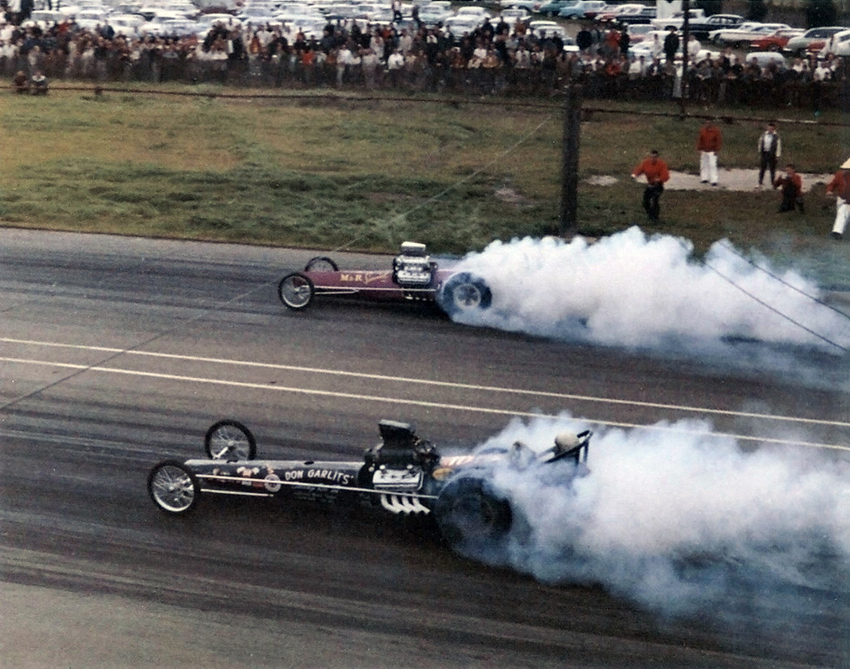 M & R fueler out on Don Garlits
M & R fueler with Bob Haines puts it on Denny Milani
M & R fueler far aside against Zane Shubert
M & R fueler smokin past a wheelstanding Guzzler
M & R fueler far side beat Heidt & Heidt with a 832 aat 185.94 mph
Cacklefest
# 1
# 2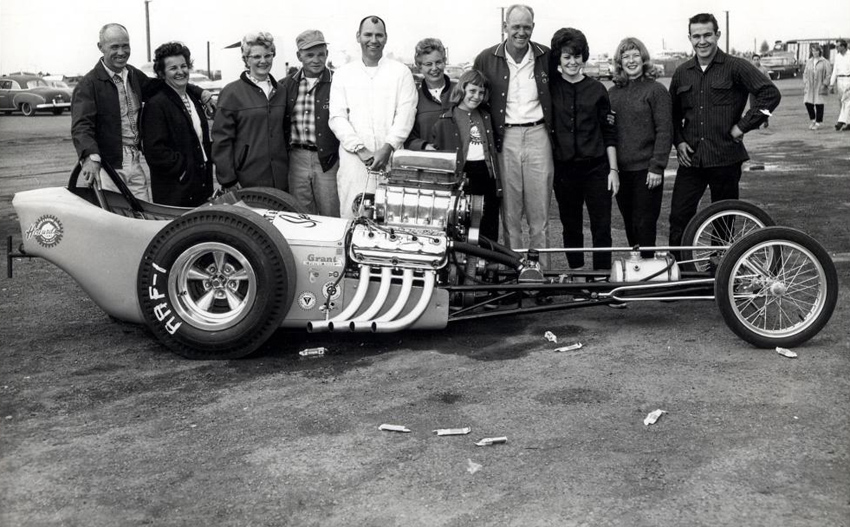 # 3
# 4
# 5
# 6
# 7
# 8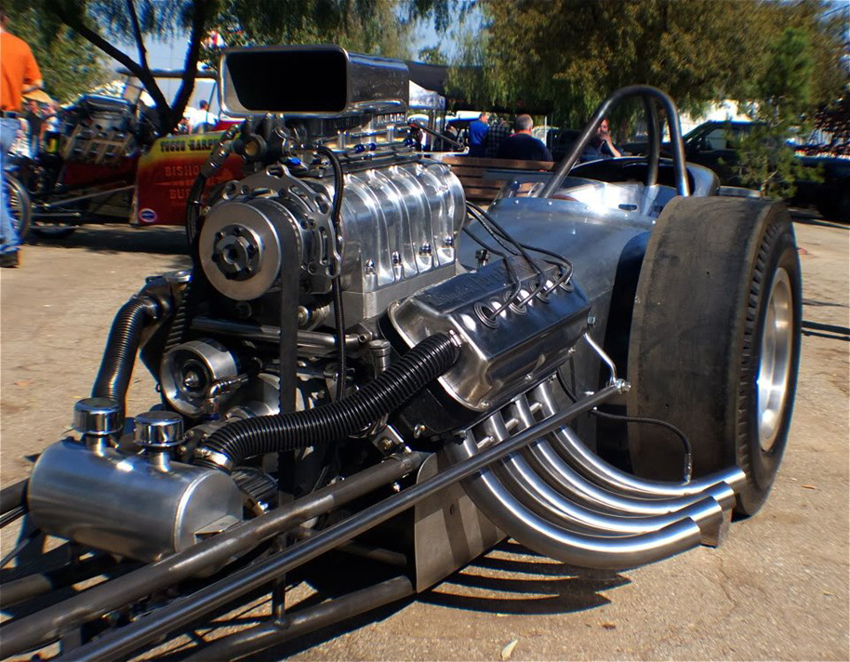 # 9
# 10
# 11
# 12
# 13
# 14
# 15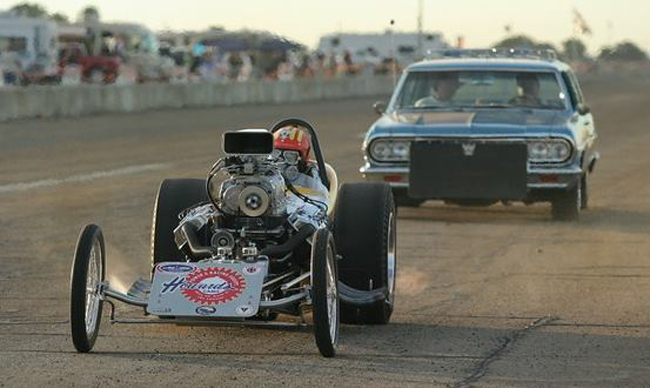 # 20
# 16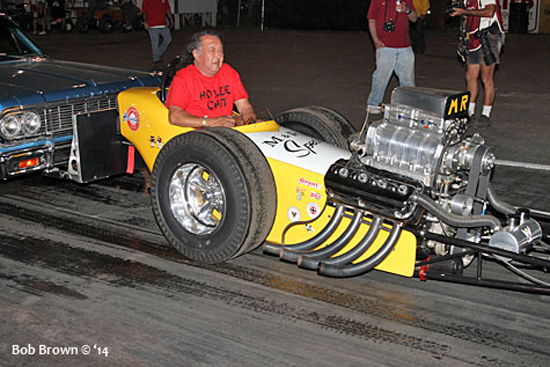 # 17
# 18
# 19
# 21
# 22

# 23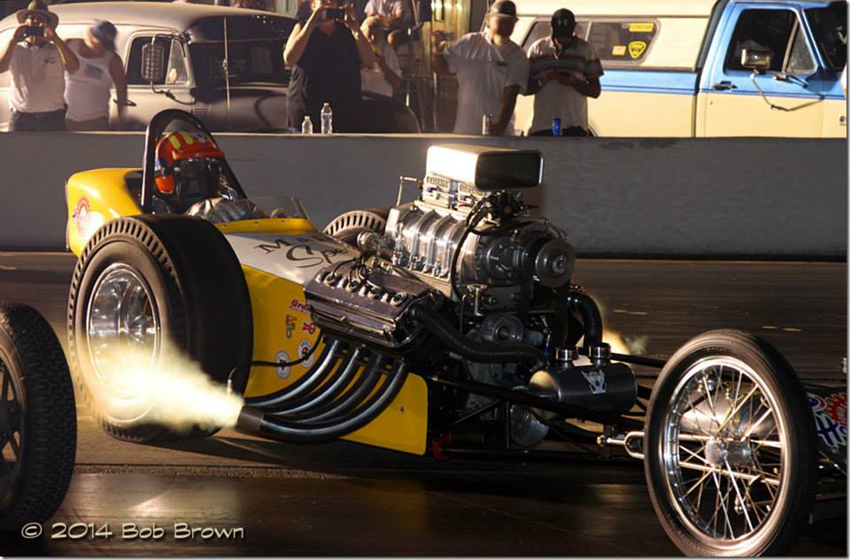 # 24
# 25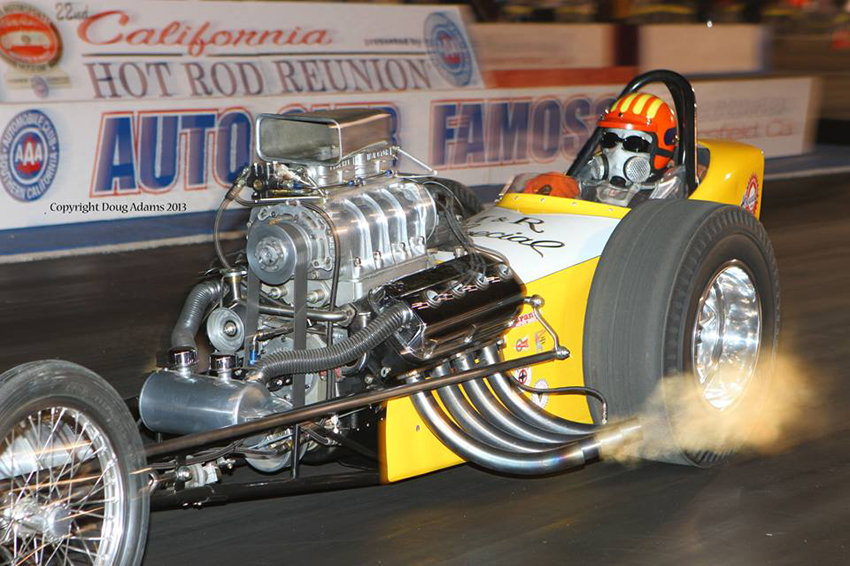 # 26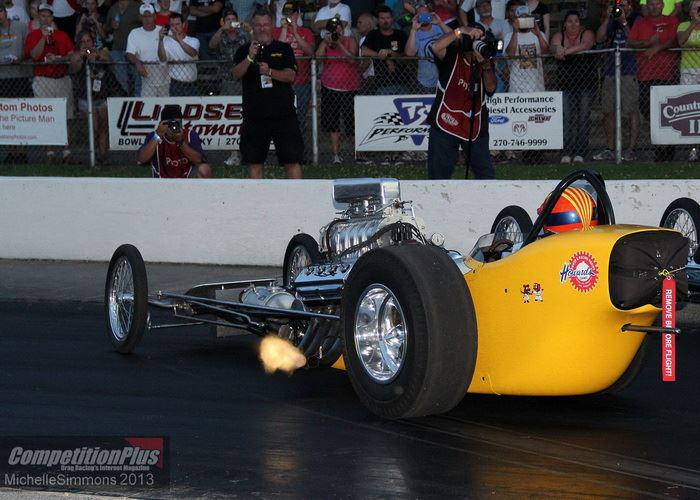 # 27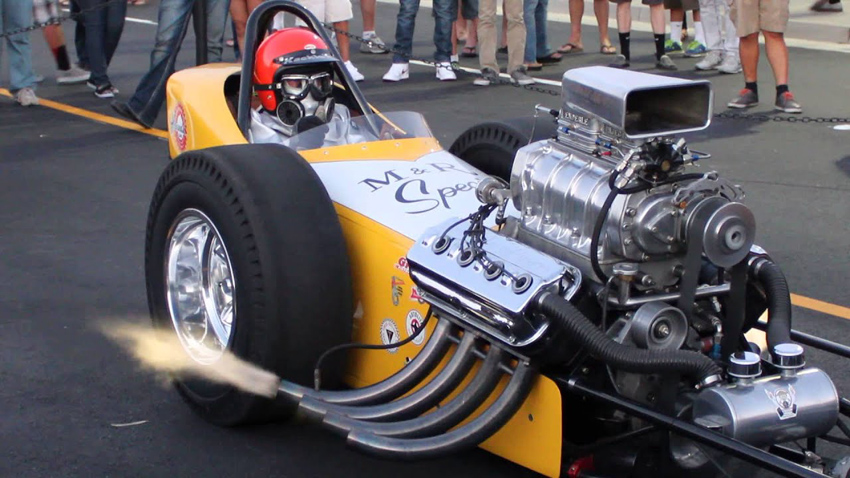 # 28
# 29
# 30
# 31
# 32
# 33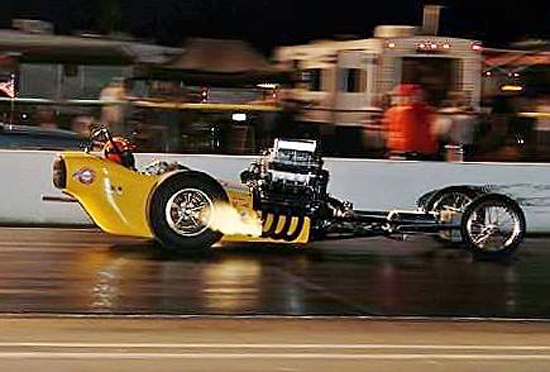 # 34
# 35
# 36
# 37
# 38
# 39
# 40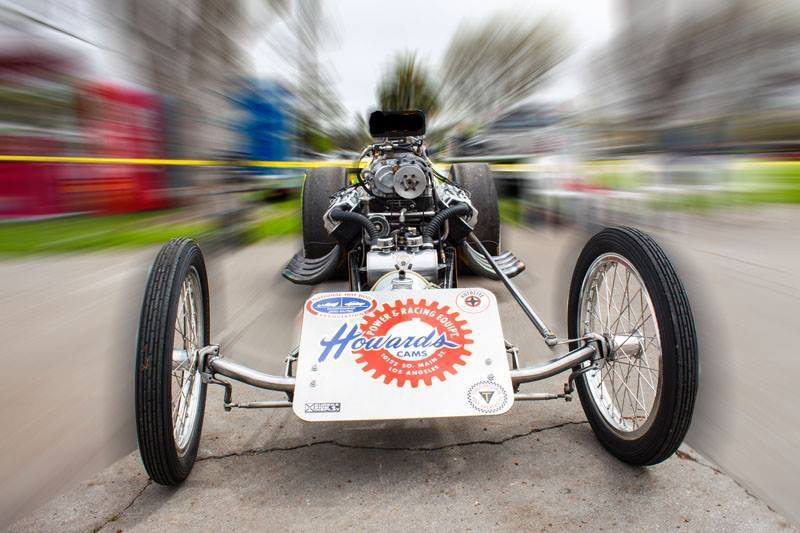 # 41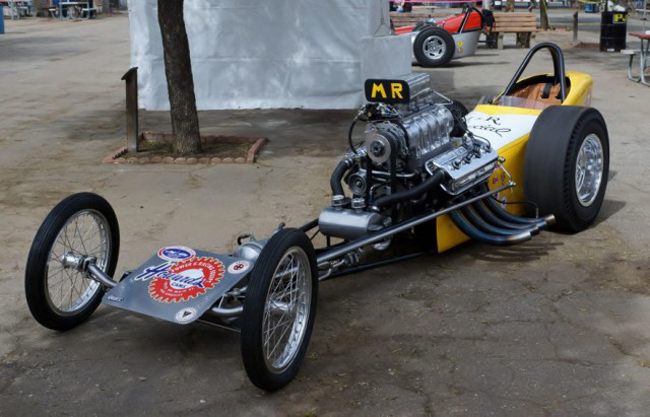 # 42
# 43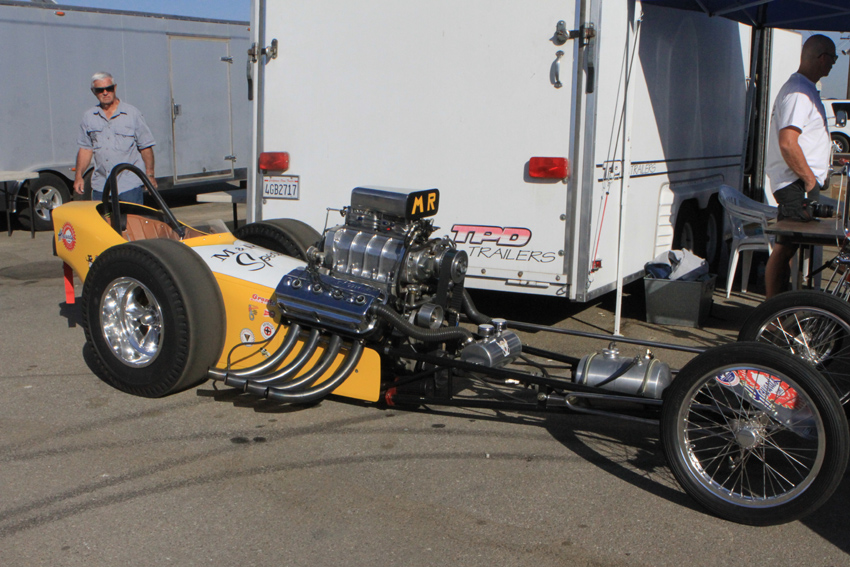 # 44
# 45
# 46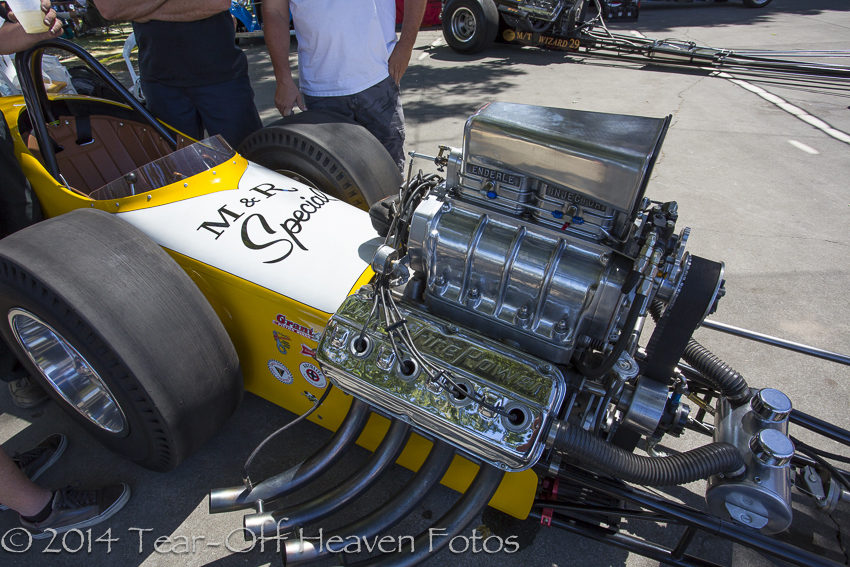 # 47
# 48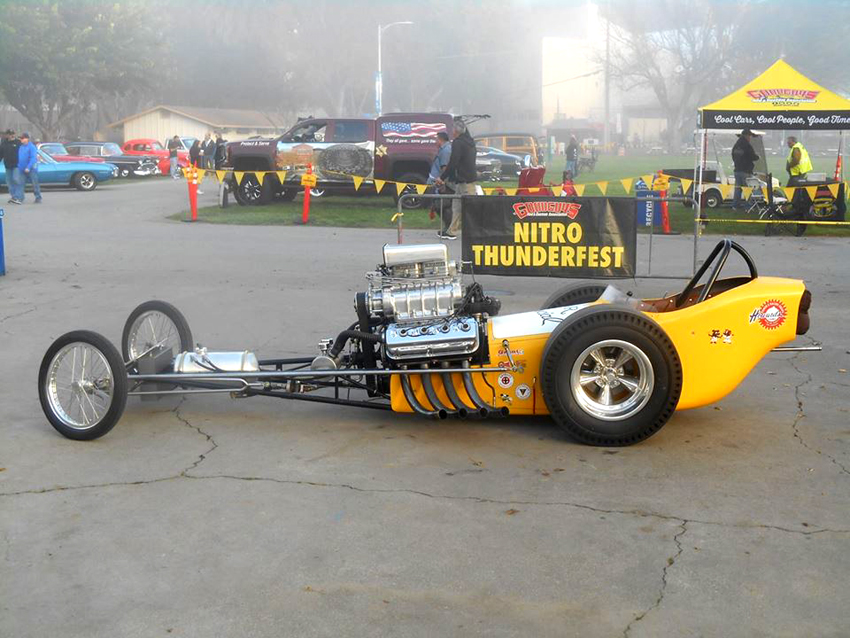 # 49
# 50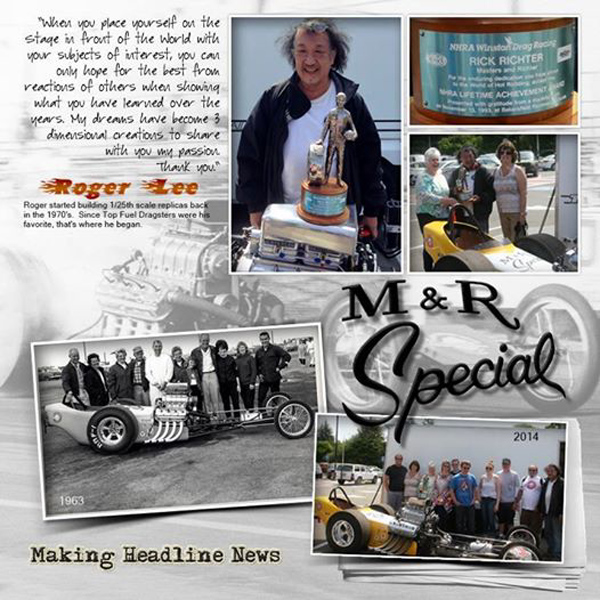 Roger
Blown Chow - Ricfeman!
Art
On a recent trip to Northern California, we spent some time with one the most creative people in drag racing today... Roger Lee. Whether it's building 1/25th scale replicas of Top Fuel cars from back in the day or full scale replicas of front engine dragsters like Brissette & Sutherland or Masters & Richter, his talents have no boundaries.
Roger started building 1/25th scale replicas in back in 1970 and since Top Fuel Dragsters were his favorite, that's where he began. However, keep in mind that the small models he builds are not the ones you buy from the local hobby shop in a kit and assemble with a instruction sheet and a tube of glue. Car magazines were his sources for information.
When he undertakes a project now, he spends time talking with chassis builders, drivers, crews, and fans. He then scans the Internet to obtain as much information as he can so that each replica is as close to the original car as possible. In addition, Roger also crewed in the sport for nearly 30 years on front engine dragsters and funny cars, helping out where he could while paying close attention to the details.
In the late 1990s, Roger began displaying his small models cars at the Double Tree Inn during the California Hot Rod Reunion, much to the delight of those in attendance.
In September 2004, Ron Johnson asked Roger to build a one-of-a-kind brass model of his Shubert & Herbert dragster. Normally, it takes Roger three to four months to build a dragster from scratch. These models consist of 350 to 450 parts, but this project was more involved because it was built at 1/16th scale. It took more than 900 hours to complete and consisted of 1,131 parts. As Roger said when the car was done, "In my 40 years of model building, this is my best effort to date." The finished product was a work of art.
During his years of building small model cars, Roger always had the desire to own a front engine Top Fuel Dragster. He wanted one with a lot of history, something racers and fans would remember from the mid-60s. But which one? An article in a December 1967 issue of Drag Racing magazine about Jim Brissette's Woody Gilmore built Fueler caught his eye.
The Brissette car had a 144" wheelbase and weighed only 1190 lbs. During its three years in action (1964-1967), the car had three different drivers with Brissette tuning. First was Wild Bill Alexander, then Paul Sutherland, and finally Kelly Brown. The best ET and speed for the car were 7.11 seconds at 227 MPH. In addition to giving the competition fits wherever they ran, the team's finest hour came on Labor Day weekend in 1965, when they took top honors at the AHRA World Championships at Lions Drag Strip.
Recreating Brissette & Sutherland's car would be quite a challenge, but Roger had done his homework in researching the car's background and he felt up to the task. The project was launched in his garage on July 5, 2008, when he drilled the first hole for the chassis jig fixture. For the next seven months, or until New Years Day 2009, there was a plenty of "midnight oil" burned as Roger built the whole car complete with a mock-up motor.
The car's first public appearance was at the 2009 March Meet in Bakersfield. The car had to be seen to be appreciated. In fact, a fan asked Roger if that was the Brissette car he had watched racing at Lions back in the mid-60s. Where did you find it? Lee told him yes, but it was replica. To that the fan responded, "Too cool, that's what a dragster should look like." It was a verbal testament that Roger's recreation was right on target.
Over the next six months leading up the CHRR in October 2009, all paint and detail work was completed and Pop Bradford built the motor. Then on Friday evening, October 16th, Roger and Julie Lee's dream became a reality as he cackled his car before a large crowd at the Double Tree Inn in Bakersfield.
Moving the calendar ahead to March 2011, Lee started building another replica of a well known AA/FD. This time, it was the Masters & Richter Special. When asked why he was building another cackle car when he already had one, Roger's reply was, "At 11 years old I saw my first issue of Hot Rod Magazine. It was the January 1964 issue and in the "Big Rail Review" article, there was a Top Fuel Dragster from my hometown, San Leandro, CA, the Masters & Richter Special. Since then, that race car remained Special."
Roger went on to say, "This was a natural choice to build since there were no cackle cars that represented the great history of Top Fuel racing in the San Francisco Bay area. It HAD to be built."
With the resources, researched information, and contact with and blessing from the two families, crew chief Kent Fuller (builder of the original), and drivers, Roger was ready to reproduce the M & R Special. Others had wanted to recreate the car, but there were circumstances that had always prevented it from happening.
The original chassis for the M & R Special has quite a history. It was built with a 112" wheelbase in 1961 by Kent Fuller for Ronnie Hampshire and George Bolthoff, but was sold to Jim McLennan who was shopping for a new chassis for the Champion Speed Small Block Chevy Top Fueler. (The next chassis off the Fuller jig then went to Hampshire.)
In late 1962, McLennan retired from racing and Sid Masters & Rick Richter bought the car. However, an article in one of the Drag racing newspapers said that putting a heavy Hemi where the small block Chevy once was would never work. Fuller read this and added some uprights, diagonals, and installed the M & R motor 24" out. It must have worked, because on Feb 17, 1963, the M & R Special ran a blistering 196.92 MPH at Fremont with Big Bob Haines driving. A month later at the Fuel & Gas Championships in Bakersfield, the same car and same driver set Top Speed of the Meet at 194.88 MPH.
1964 saw an increase in performance for the M & R car. First, it again set Top Speed of the Meet at the Fuel & Gas Championships in Bakersfield at 195.64 MPH with Donn Blount at the helm. Four months later on July 19th, the car set a new NHRA speed record of 198.66 in Fremont, California, with Denny Miliani in the seat. It was a time in the sport when speed was king and Masters & Richter were at the top of their game.
Roger started with drafting a blueprint of the Kent Fuller chassis, which was reviewed with very few corrections and approved by Kent. This one drawing has been used for reference on other famous reproduced front engine dragsters. With the help of friends Ken Riley and Robbie Morris, Roger finished the rolling chassis. The roller was taken to Dave Tuttle Racecars for reproduction of the Wayne Ewing chute pack tail section and to blend in the aluminum construction that Roger performed.
After working the past twelve months to build a whole car complete with a mock-up motor, Lee introduced his M &R replica in raw metal form to enthusiastic racers and fans at the 2012 March Meet in Bakersfield. To say it was well accepted would be an understatement.
Plans call for the car to be completed and cackle ready for the upcoming CHRR in October 2012. As we said at the beginning of the story, Roger Lee's talents have no boundaries.
Created 2/13/19