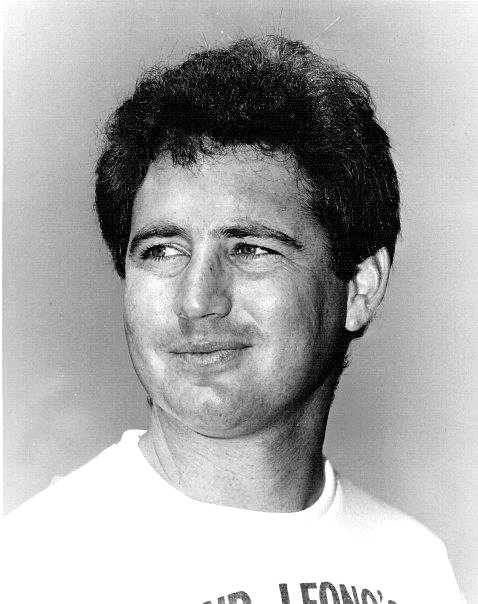 Mike Sorokin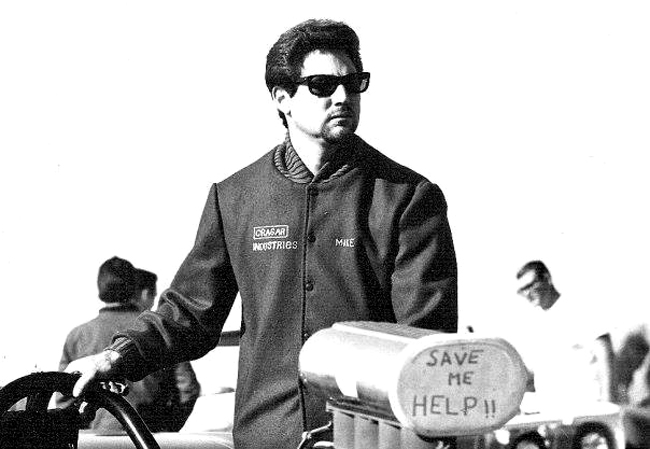 Mike
Mike
Mike in the Hawaiian with Keith Black and Roland Leong
Mike looking at the car
Mike with the car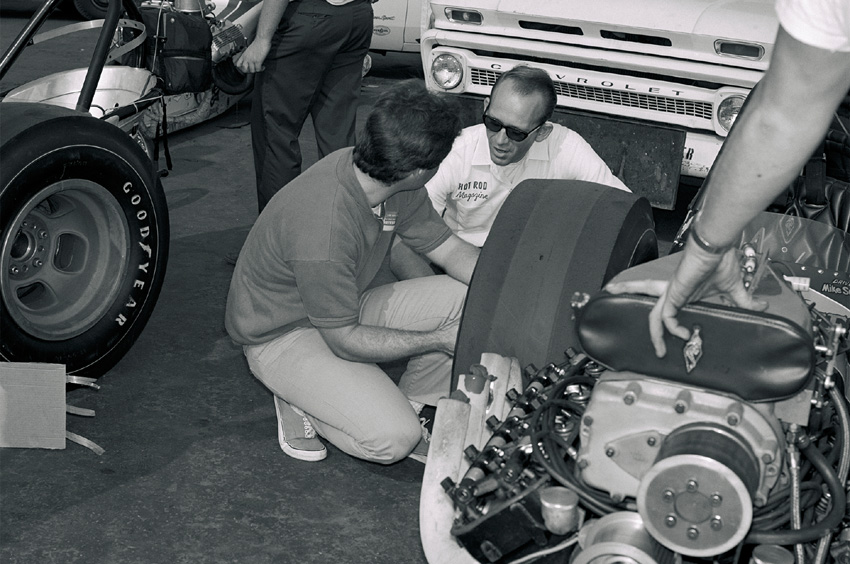 Mike with Jim McFarland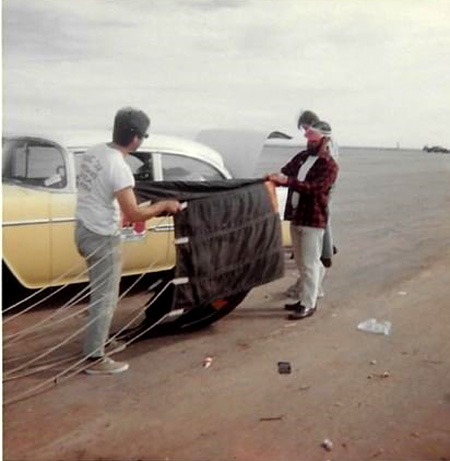 Mike folding the chute
Mike "surfin'"
Mike packing his own chute
Mike and his wife
Mike's wife helping him pack the chute
Tom Jobe
Mike with Skinner messing around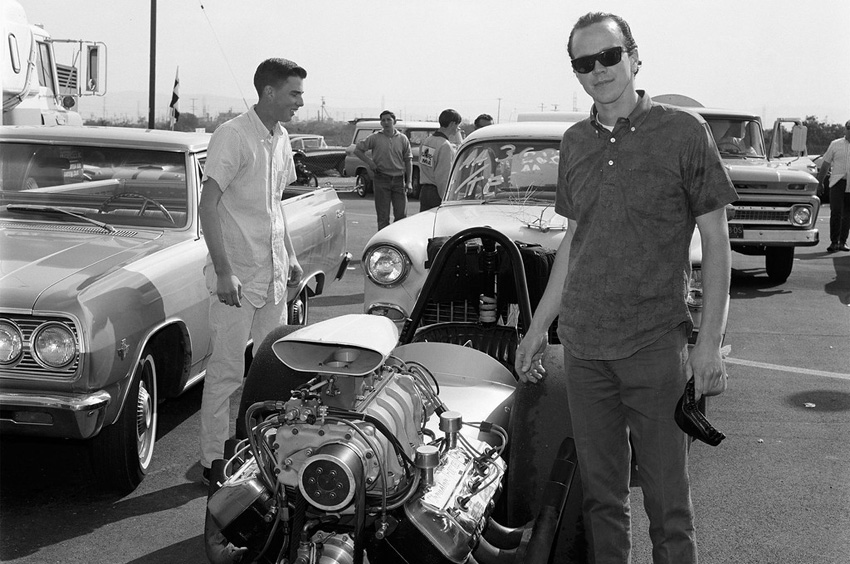 Tom Jobe
Tom Jobe
The Surfers at Lions
Jobe and Skinner
Bob Skinner
The Surfers at work
The surfers Tom, Bob and Mike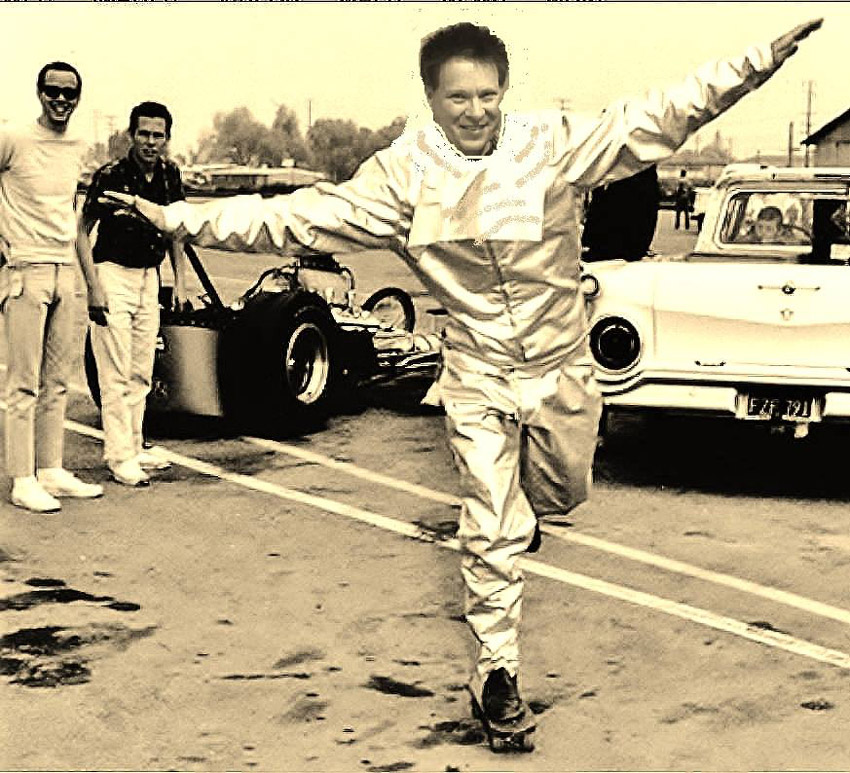 Mike Palm surfing with an audience
Bob working on the motor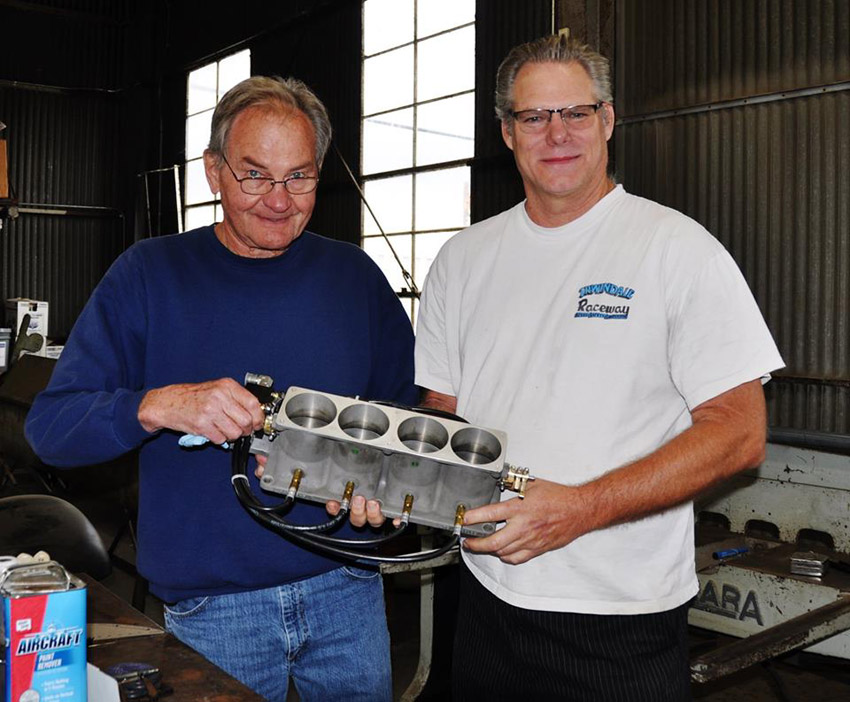 Tom Jobe and Bob Higginson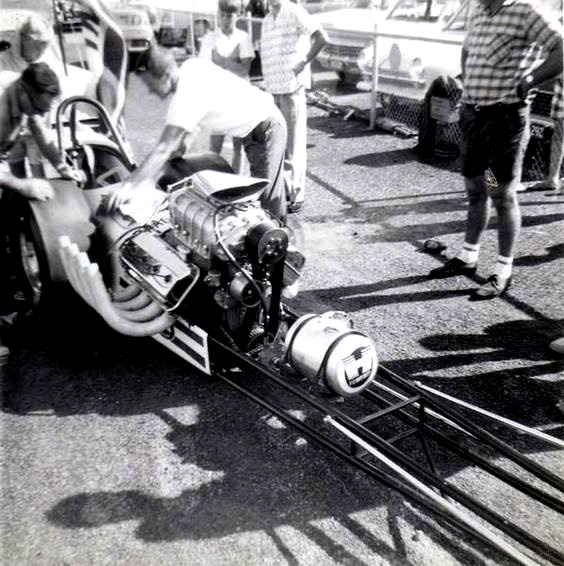 More work
Early Surfers
On tour back east
Mike 1939 - 1967 He died from a clutch explosion that was plaging the top fuel cars as the slipper clutch and wrinkle tires came onto the scene.
Mike with Linda Vahgn at his biggest win, He overshadowed the 64 car field at the 66 March Meet in Bakersfield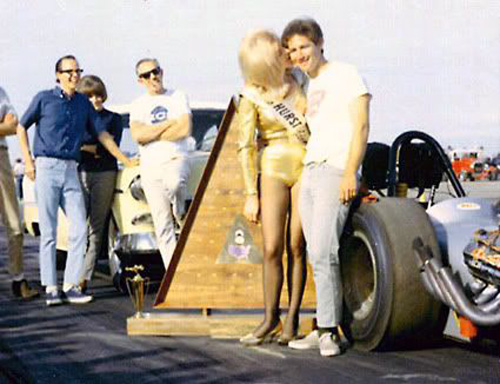 Mike and Linda with crew watching
Mike and crew with Linda
Note the paper woith Surfers win Bakersfield headline
Another Bakersfield shot
Mike with Dick Wells after winning the Winternationals
The Surfers one of a kind air scoop is still famous
Another shot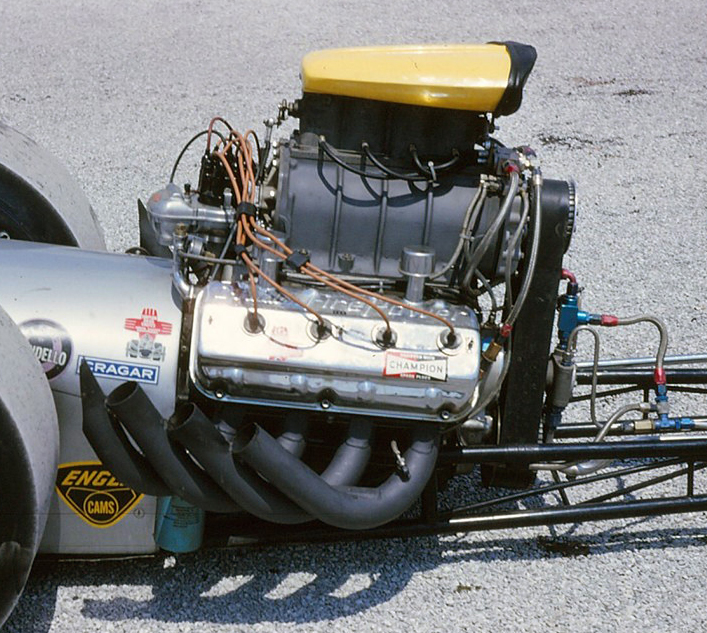 One more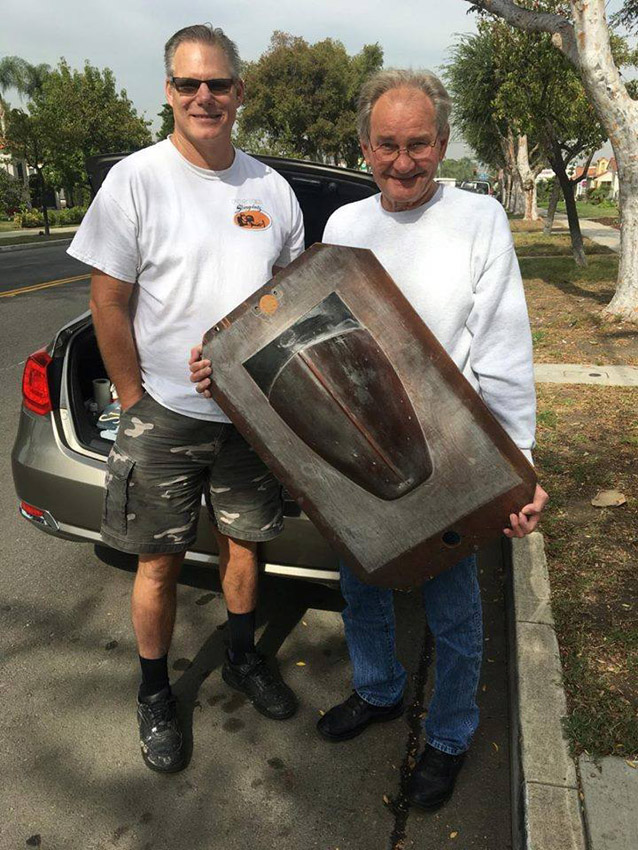 Tom and Bob with the scoop mold
Tom with a new scoop
The cool yellow scoop
The Surfers car was incredible
The car jacked up
Side view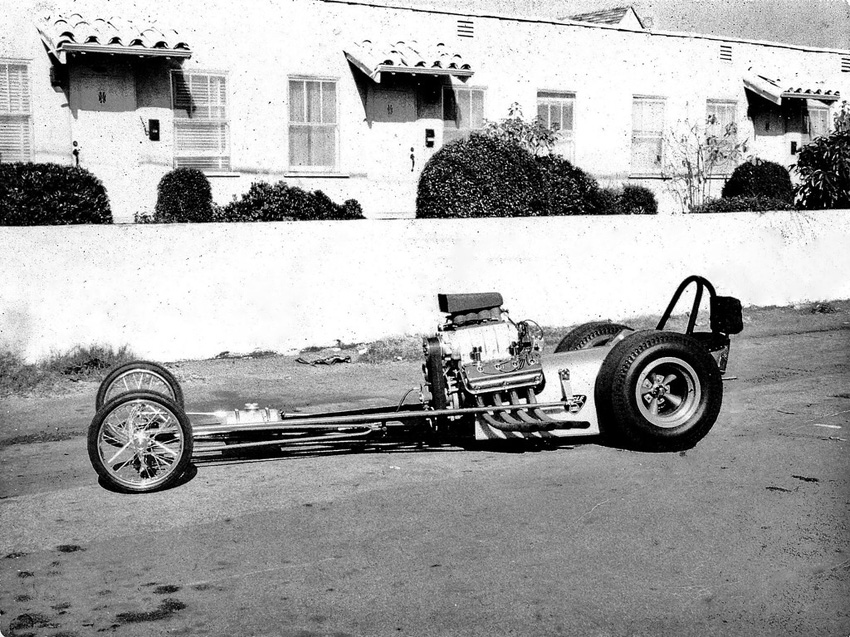 The early car before "The" scoop was created
Surfers at Lions
The Surfer car at rest
The car
The car
The Surfers car was very artful when hard on the gas. Here's the Surfer Smokies
1
2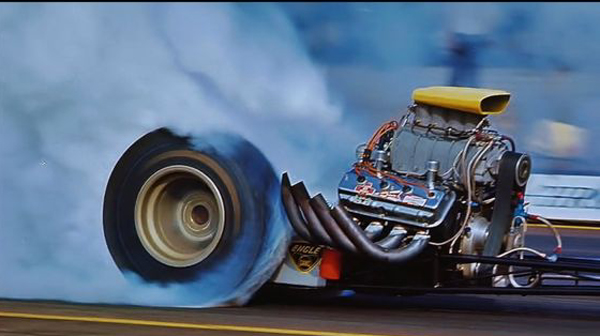 3
4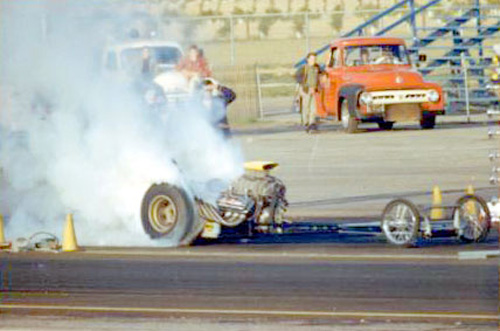 5
6
7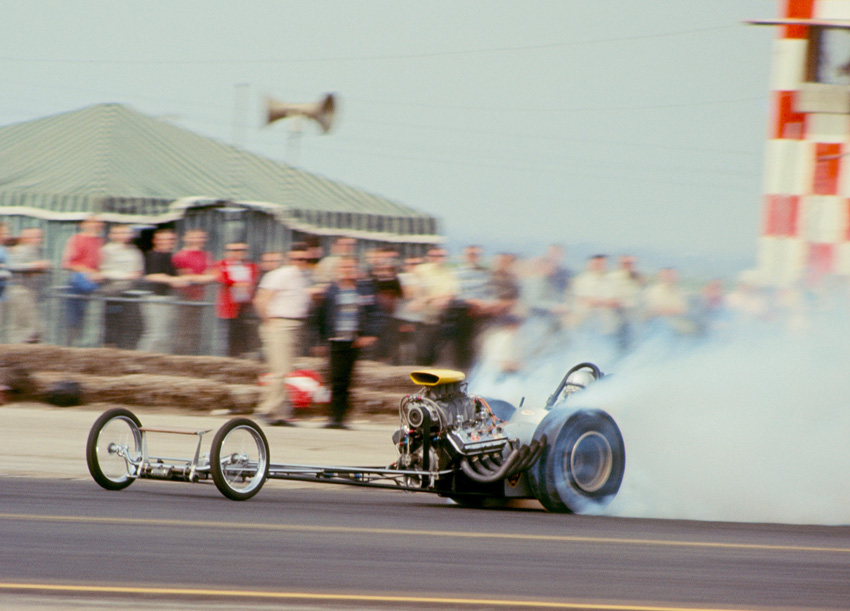 8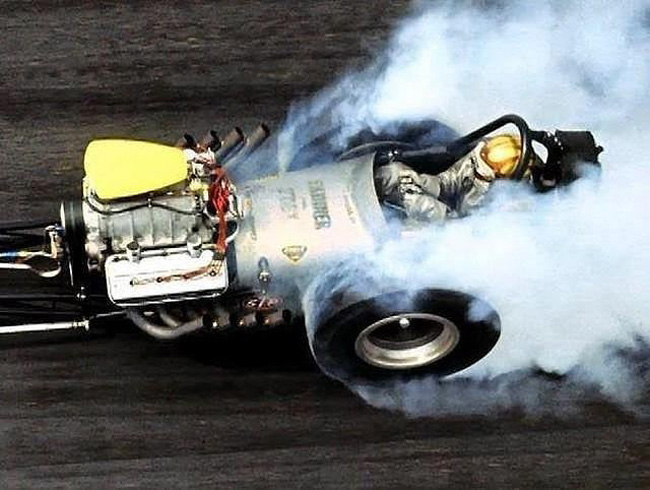 9
10
11
12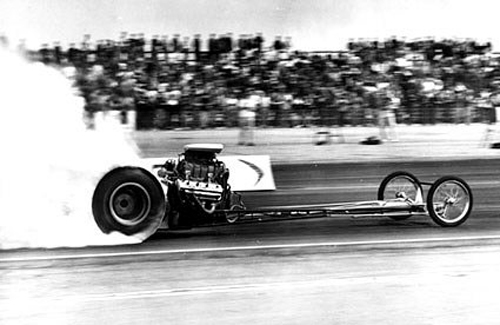 13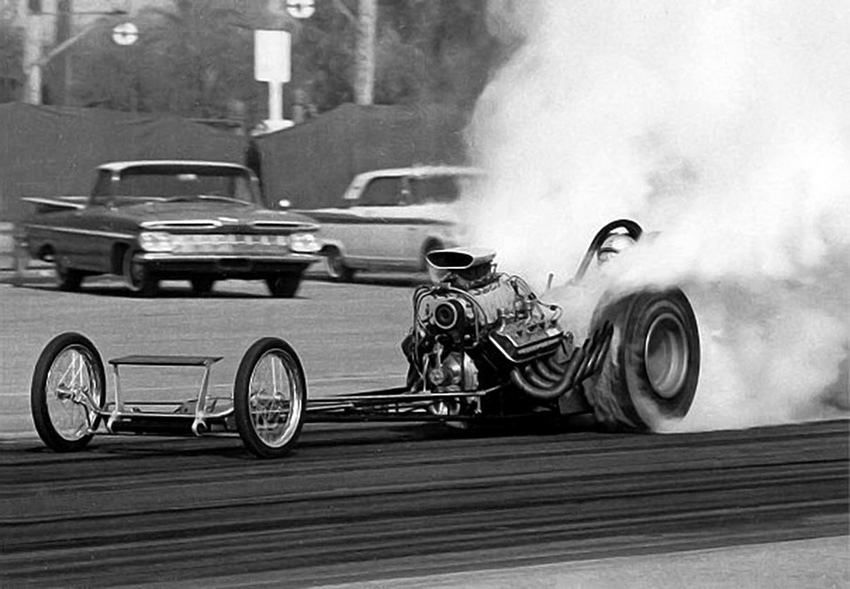 14
15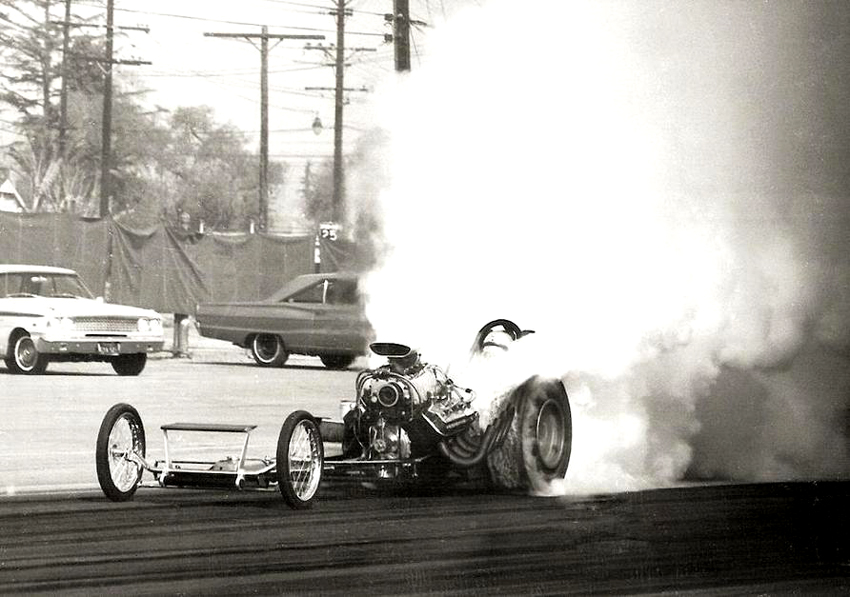 16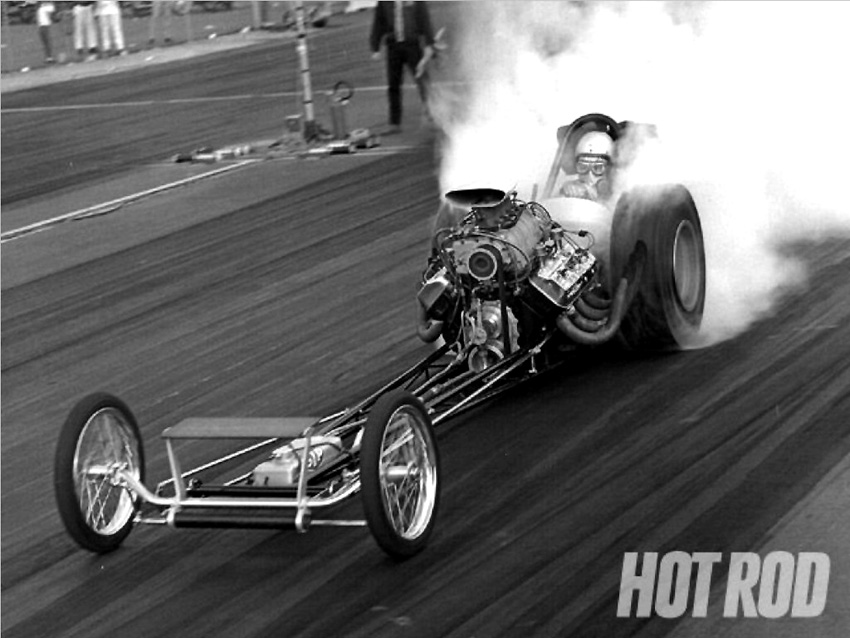 17
18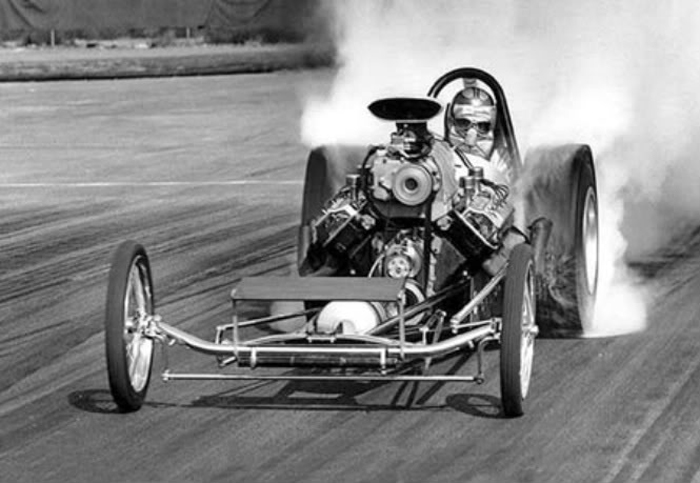 19
Mike smokin' the tires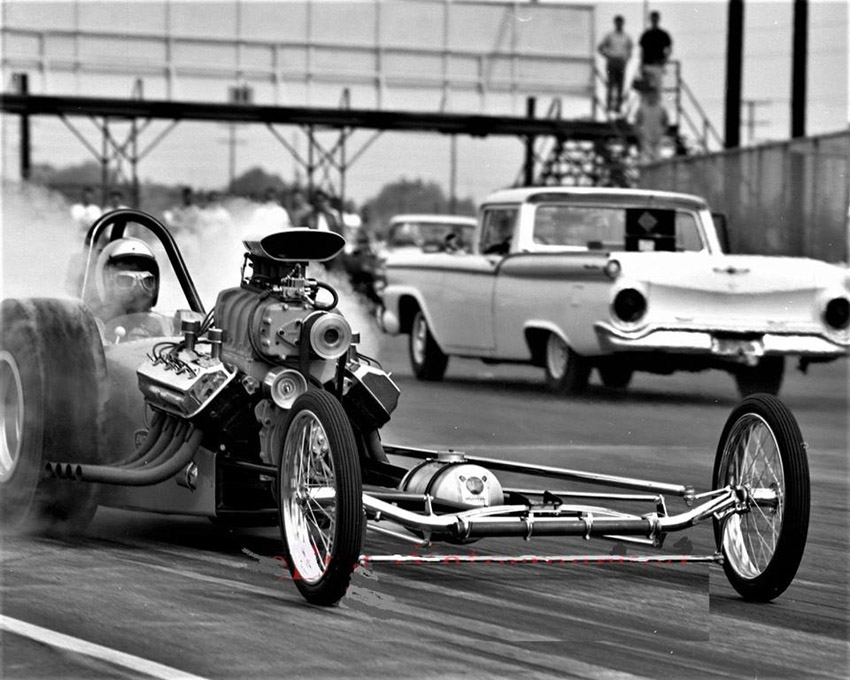 Mike at Lions burnin' out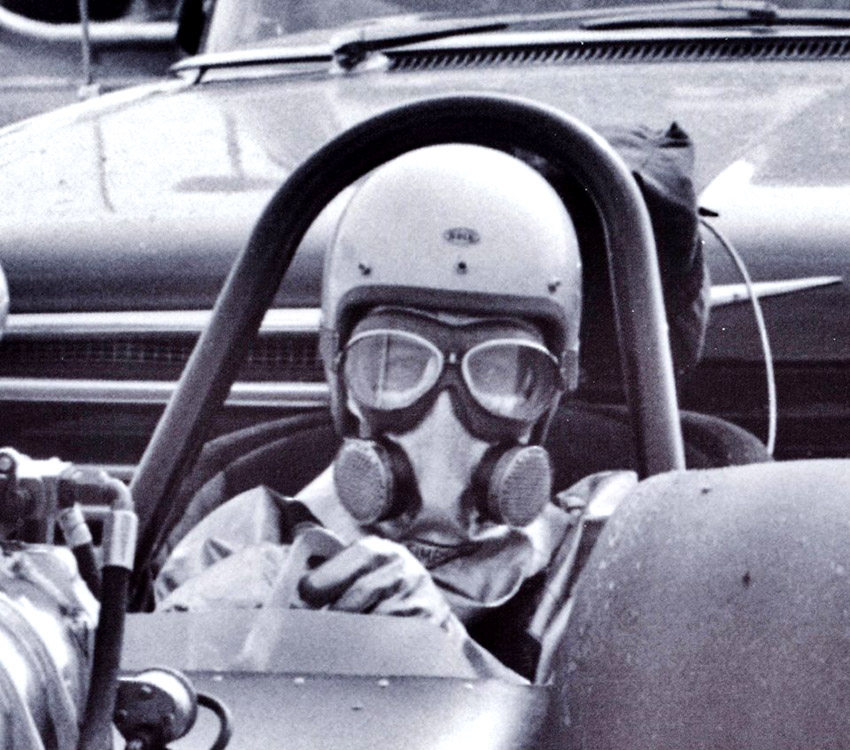 Mike in the seat
Mike with a trophy
Mike pushed by the 55 chevy that was their well known car
Mike getting another push
Mike in the car
Mike getting settled
Mike getting ready
Mike with the chute out
Mike again
Mike in the Hawaiian
Mike ready for a push
Mike about ready
Mike pushed off
Mike at the line and ready
Mike lined up next to Dunn and Yates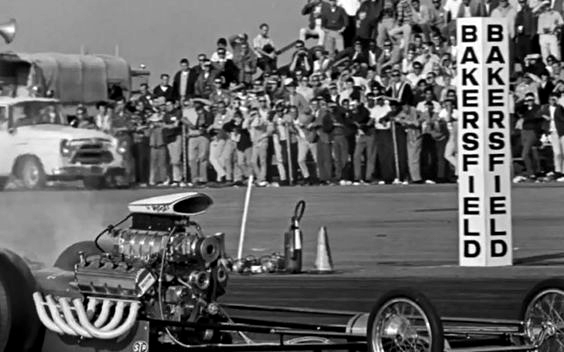 Mike at Bakersfield
Mike with the chute out
Mike slowing down
Mike out ahead at the Winternationals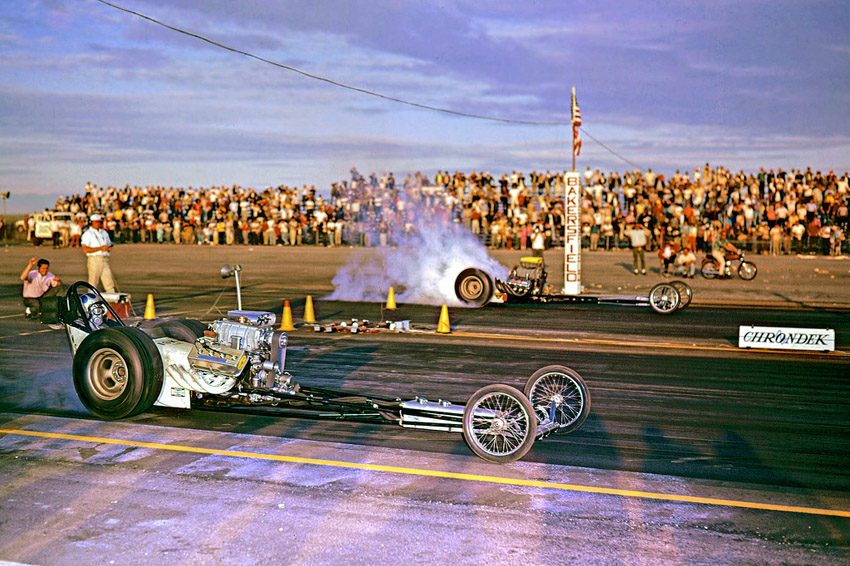 Mike beat Warren and Coburn in the finals at 1966 March meet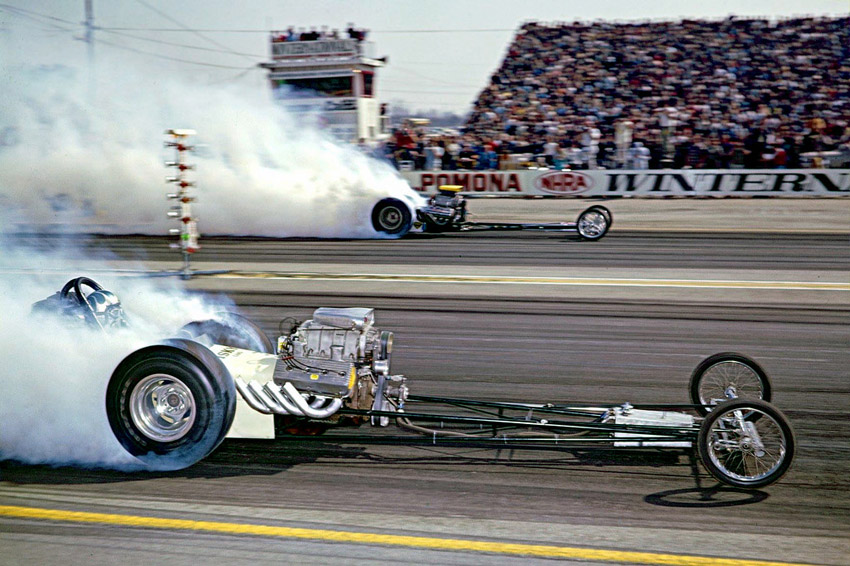 Mike against Warren and Coburn at the Winternationals
Mike ahead of Bill Martin
Mike at Bakersfield against Dunn and Yates
Mike against Porter and Reis
Mike against Dunn and Yates
Mike against Zan Shubert when Mike set the ET record of 7.34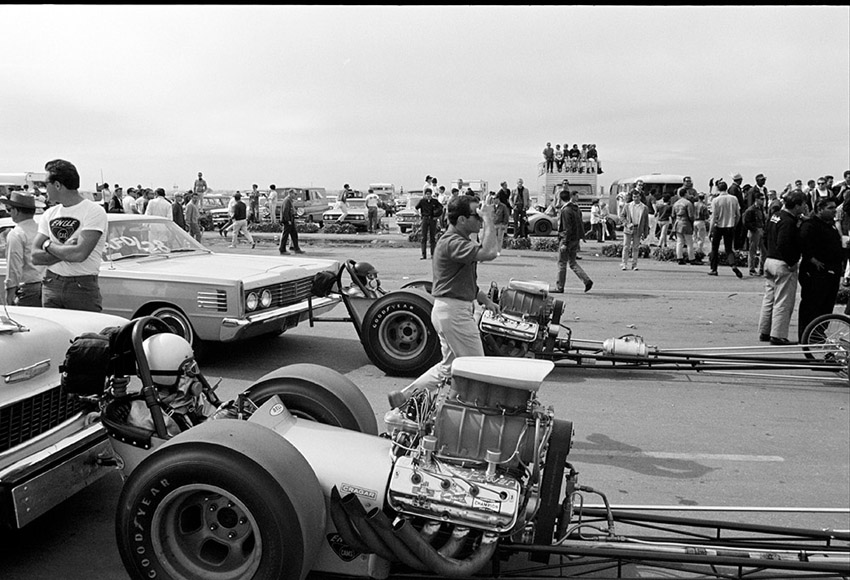 Mike lined up at Bakersfield
Mike lined up with Don Garlits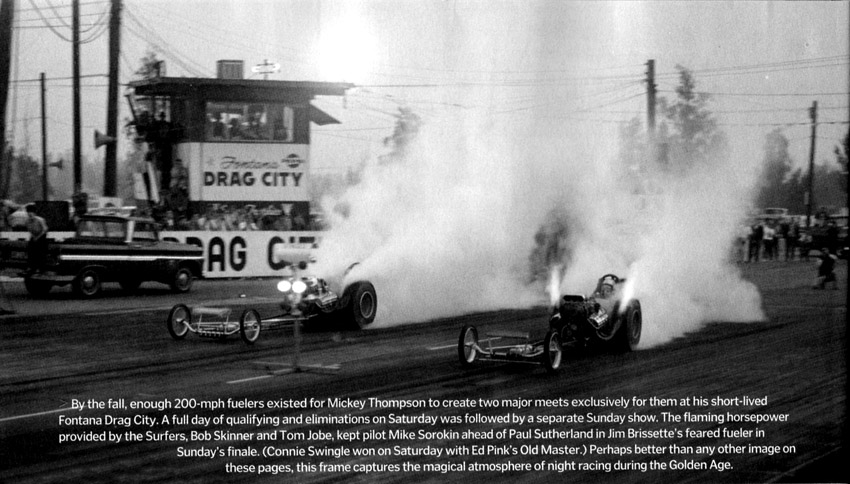 Mike beating Paul Sutherland at Mickey Thompson's Fontana Drag Strip
Mike against the Snake at Fontana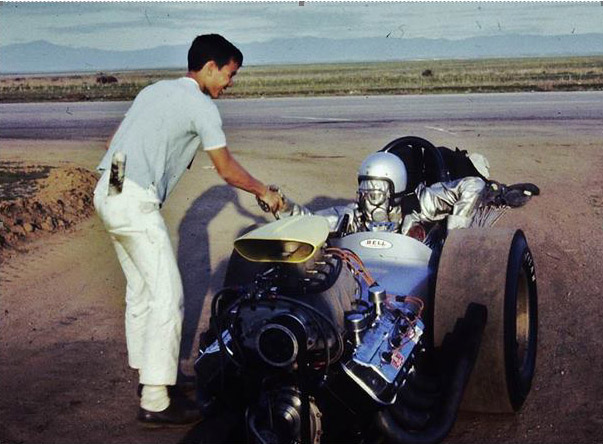 Mike just won the 66 March Meet at Bakersfieldand when he stopped, he was greeted by a young man whose friend took this picture
The authorized reproduction rebuild by Pat Foster
one
two
three
four
five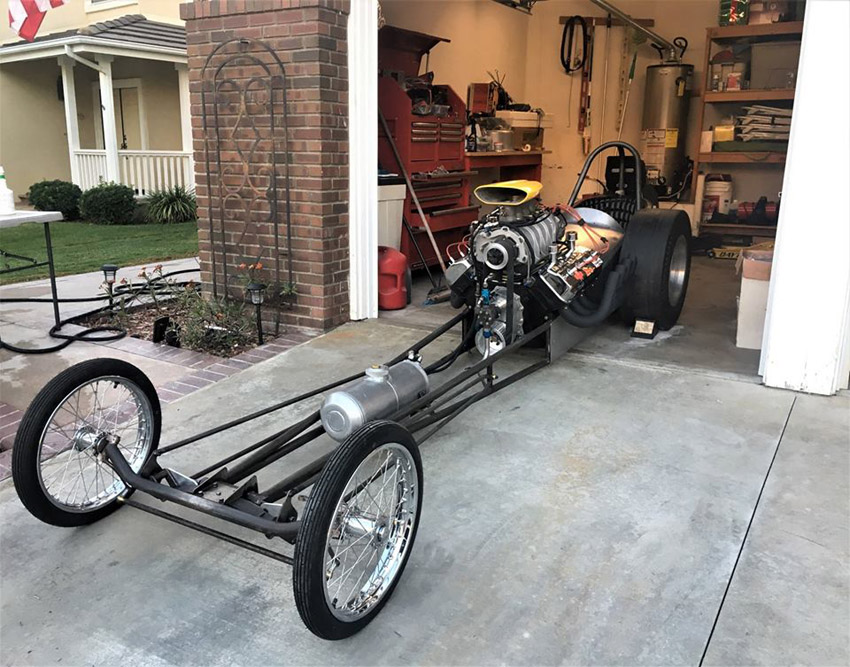 In a garage
Six at an outing
With Bob Higginson
Painting
A mouse pad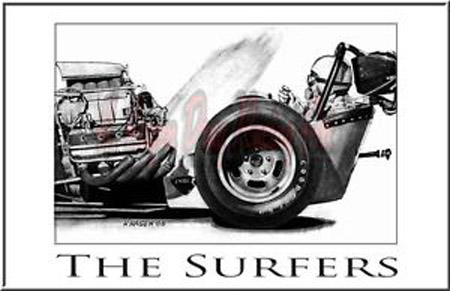 Art
Art
Art
Art
Art
Art
T-shirt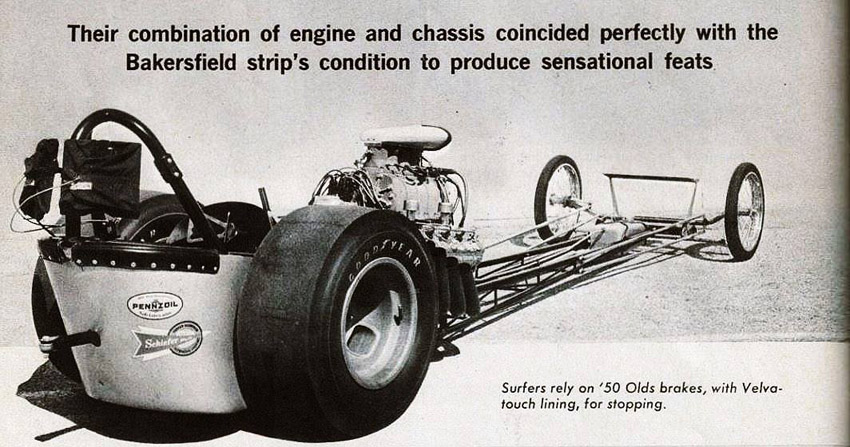 Ad
The Surfers were very unique. Tom and Bob decided they wanted to race a fuel dragster and did a lot of questioning of other racers until they were ready. When they got their testing done, they used practically stock parts for their motor and car and ran nearly 100% nitro. They had little money, so used their winnings to pay the bills. Because of their smarts, they were able to make their parts last way longer than the other teams of the times. When they beat the 64 car field at Bakersfield, and set a new world record, they didn't have a failure. Their final opponent, James Warren, used other peoples parts to keep running each round. The best of the best were there to race including Garlits, Malone, Prudhomme and the rest of the top drivers, but that day was all Surfers and became part of their lore in history. They didn't race long, and went on to other things after that year, but were busy with other projects and didn't miss it.
by Dan Himmel Any student of fuel drag racing history will tell you that the 60's were the pinnacle of the sport. The height of this "frenzy" was the years 1965, 1966, and 1967. Over one hundred fuel dragster teams ran two or three nights a week in southern California alone. One of the best loved, and most successful, was a team called The Surfers.
Bob Skinner and Tom Jobe had been racing together for a period of years prior to being joined by Mike Sorokin. Together the three, students at Santa Monica City College, turned the collective heads of the drag racing community, and changed the course of fuel racing history.
Skinner and Jobe began building their dragster in a garage space at the Red Apple Motel where they collected parts for their car. In Jobe's words, "Every day after work we'd hit all the garages, ask some questions until they'd throw us out and then we'd go down to the next one. We (finally) found out enough stuff because we had to build the whole thing ourselves; we didn't have any money to buy anything."
The Epic Saga of the Surfers. (Petersen Publications Fifty Years of Drag Racing, 1999). Upon completion of the car, they began their search for a driver.
Their early efforts were not successful, and the team became the object of scorn by other local racers. After a succession of drivers, Mike Sorokin was tabbed, thus "The Surfers" was born.
Sorokin showed no fear in the cockpit, and soon the team began to enjoy success on the track. Mike had no interest in the mechanical operations, a fact the competition found unnerving, which was heightened by the team's ability to ready the car quickly, then spend their time amusing themselves in the pits riding skateboards. Fans and the media, however, loved their antics, and The Surfers gained a following.
Tom Jobe didn't like that the hydrometers used to measure the specific gravity of the fuel mixture were inaccurate, leading him to discover ways to run a fuel mixture of nearly 100% nitromethane, thus increasing horsepower. "Our mixture of choice ended up being 96% nitro and 4% toluene (with a drop of blue food dye just to mess with the folks)." (Jobe, Tom. "Running that 98% Part 2". 30 Jan, 1999. Online posting. Header Flames. Such high percentages of nitro were generally used only in last-ditch efforts to increase power, often resulting in destroyed parts. For example, prolific match racer "TV" Tommy Ivo normally ran nitro content as low as forty percent. Parts attrition was a problem that rarely plagued The Surfers.
The culmination of their efforts came in March of 1966 in Bakersfield, California, when Sorokin drove through a sixty-four car field, including such notable racers as Don Garlits, Connie Kalitta, and Art Malone. He ran an all time low 7.34 second elapsed time, and defeated James Warren in the final, thus The Surfers became the first independent team to win the prestigious "March Meet".
On Labor Day weekend, 1967, they stunned the drag race world, suddenly selling their entire operation. Skinner and Jobe turned away from the sport and never campaigned a dragster again. Sorokin continued to drive for a variety of owners until, on December 30, 1967, he was killed when his clutch exploded, cutting the car in two, slamming him into the unforgiving track surface.
Briefly, a team of "bucks down" racers was the brightest star in drag racing's sky.
Their technological insight was responsible for a shift in the paradigm. Soon after their discovery, methods of running high "loads" became the norm, and the course of drag racing's history was forever changed.
The Surfers Meet Kent Fuller -- The Strong, Silent Type
By Tom Jobe
I remember a race at Fremont race that shows, once again, what a class act and genuine "character" chassis builder Kent Fuller is.
Okay... we roll into Fremont, go to unload the car from our open trailer and see that the front torsion bar tube has peeled off of the end of the frame rails on the tow up from LA. We are wondering what to do about this when Fuller walks up. He looks it over but doesn't say anything. We ask if he has any ideas on how we could get this fixed. He doesn't say anything but walks over and sits down in our '55 Chevy, closes the door, and looks straight ahead -- like "let's go." It took us about one second to realize we were going to get fixed up somehow; we pile in and down the road we go.
We ask where we are going. He just points ahead -- no talk. He points whenever we should turn. Across the bay, we go to his shop in Belmont. Pull up in front of the shop and ask if we should get it off the trailer. He shakes his head "no" and points to back it in by the door; still no talk. He brings out something to put under the frame to get the front end propped up so he can get all around the front of the frame. He drags out some tools and his welding stuff and has it all fixed up like new in just a few minutes.
While he is putting his stuff away, we tie the car back down, fire up the '55, and wait for Kent to come out. We hear something fire up in the shop and out he comes driving his slick new Porsche-powered T-bucket "double bitchin'" street rod. He motions for one of us to get in. One by one, he took each of us for a five-minute ride that included an off road deal over some train tracks and through some rough stuff at a pretty good clip that definitely scared us all a little. Still no talk. He puts the "T" away and hops in the '55 and back to the track we go.
We thank him and try to pay him as we drive along, but he shakes his head "no." We pull into the pits and as soon as the car stops he gets out and walks off. Never said one word during the whole deal!
And we got back in time to make a qualifying pass, too! Tom Jobe The Surfers AA/FD
Created 1/25/19