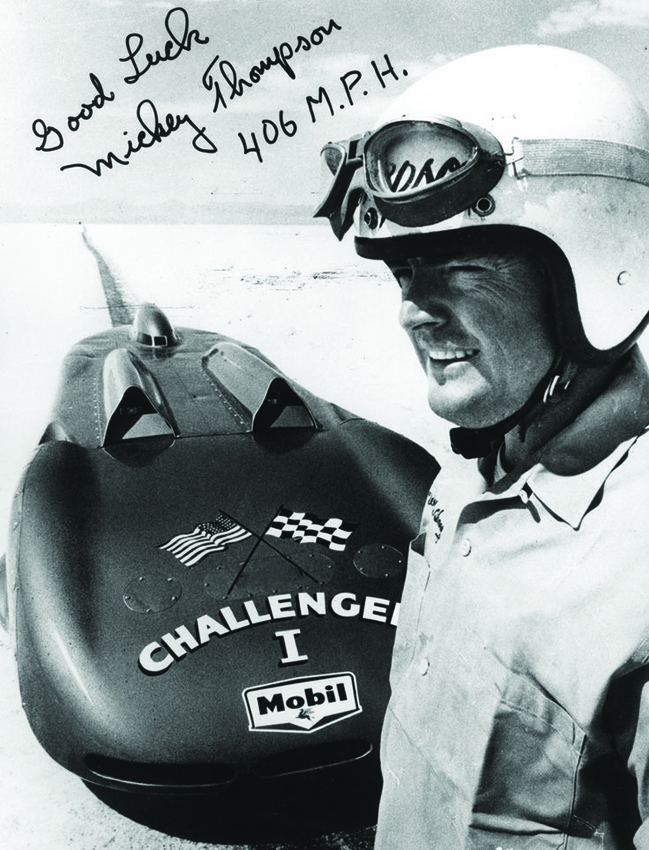 (RIP) Mickey Thompson
Mickey
Mickey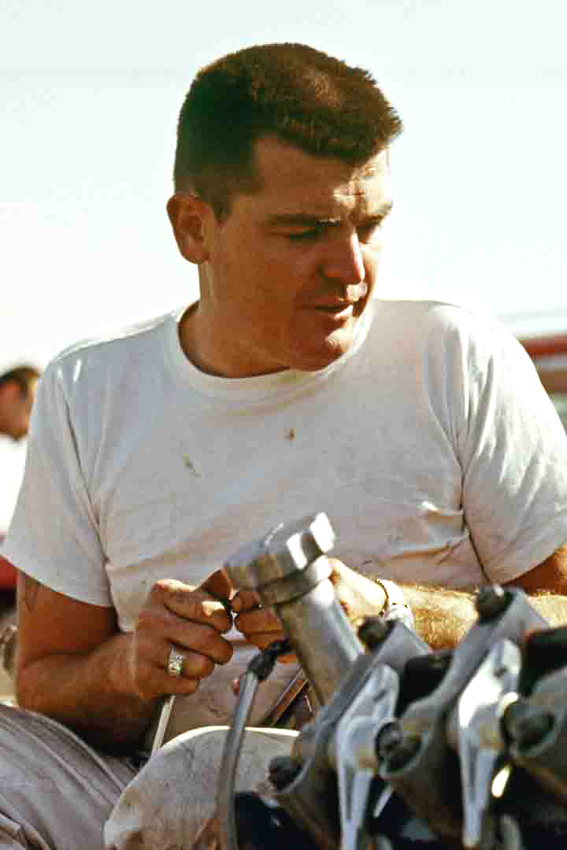 Mickey
Mickey
Mickey
Mickey
Mickey
Mickey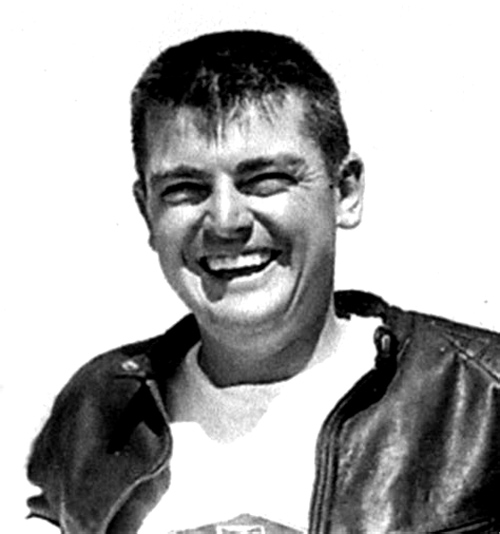 Mickey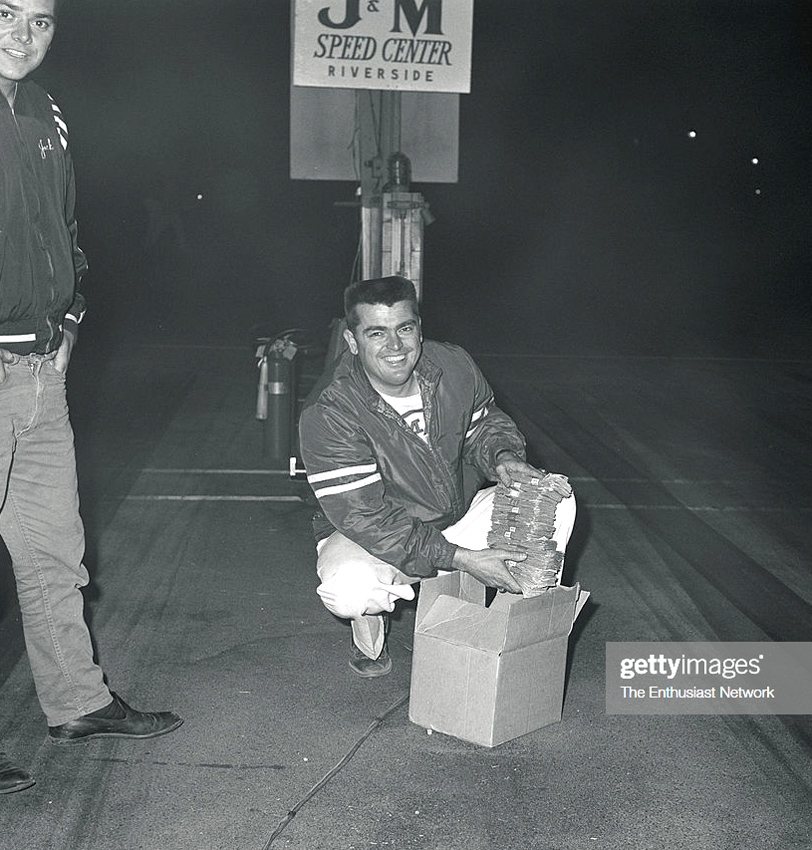 Mickey
Mickey
Mickey
Mickey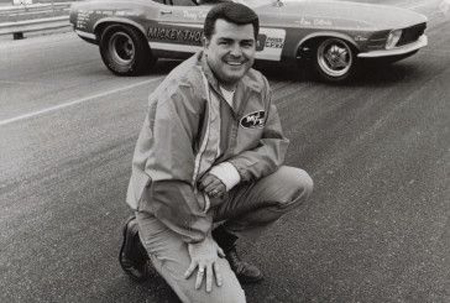 Mickey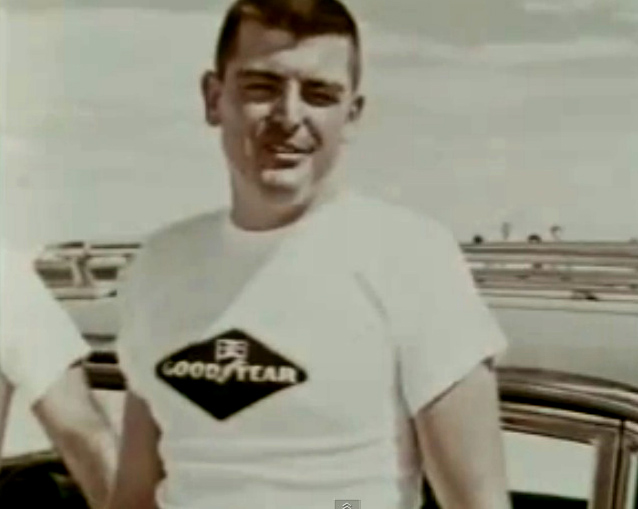 Mickey
Mickey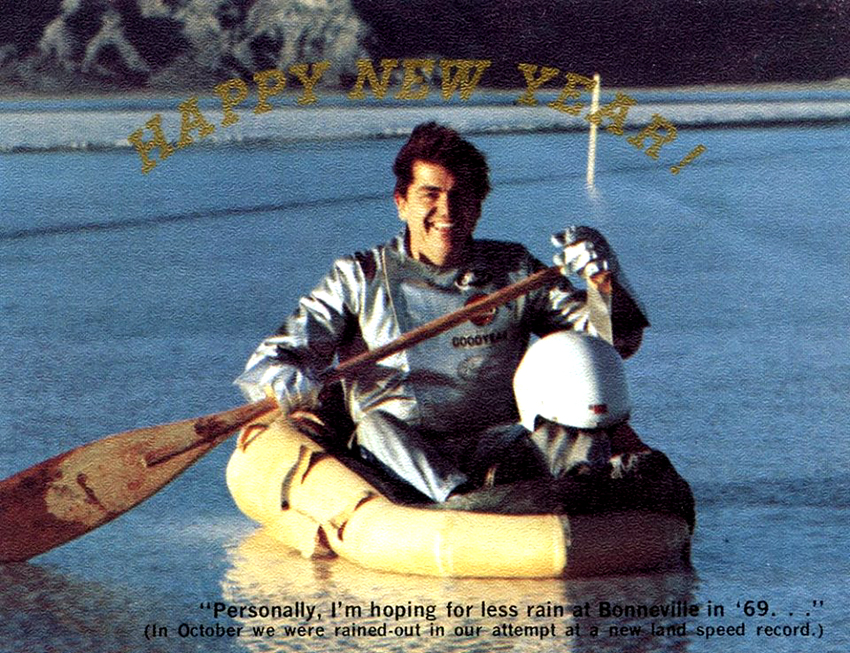 Mickey joking
Mickey and his wife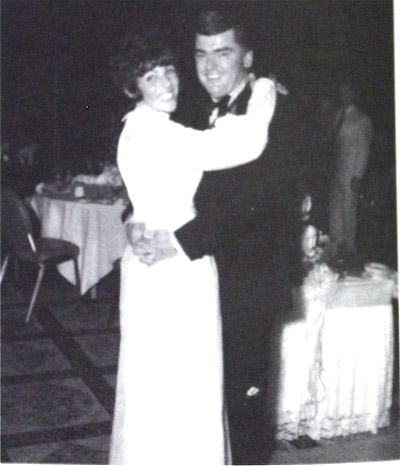 Mickey and Trudy
Mickey and Trudy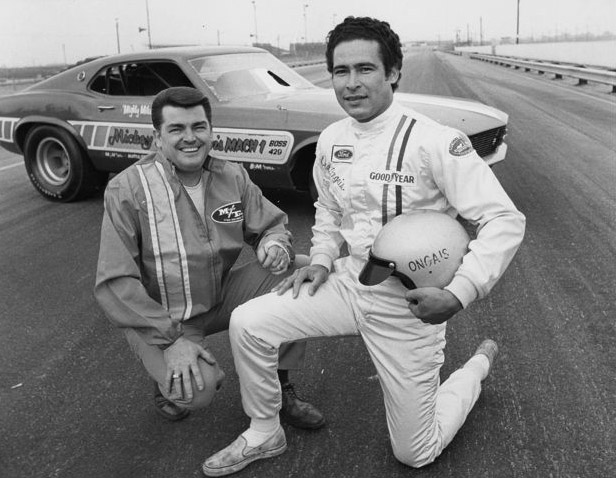 Mickey and Danny Ongias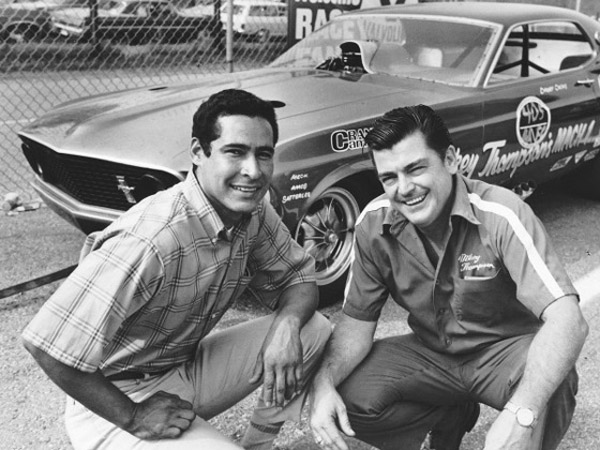 Mickey and Danny Ongias
Mickey and Dale Pulde
Mickey and Pat Foster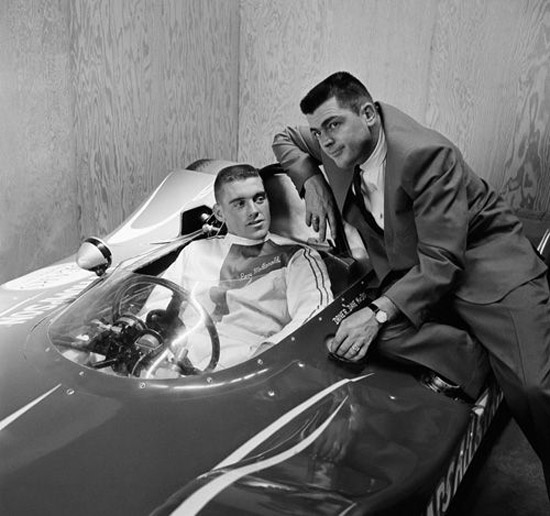 Mickey and Dave McDonald
Mickey working on his A/FX Tempest
Mickey with Gene
Mickey and son Danny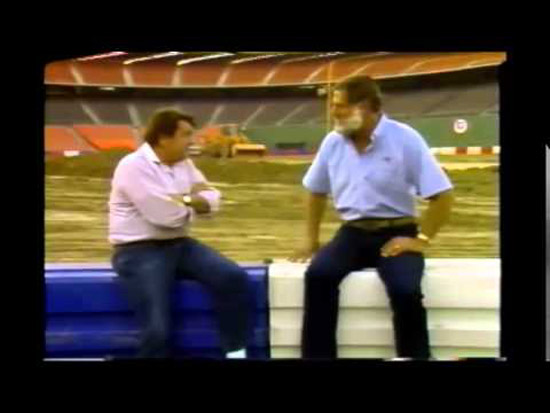 Mickey at Anahein Stadium
Mickey in a speedboat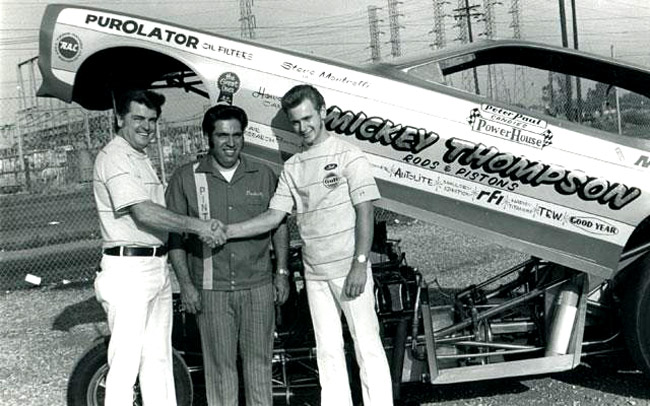 Mickey with Mechanic Steve and Dale Pulde
Mickey getting a canopy put on his racer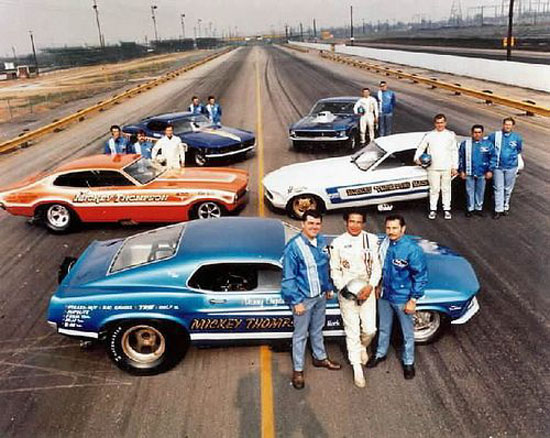 Mickey with Danny Ongais and 4 other race teams of his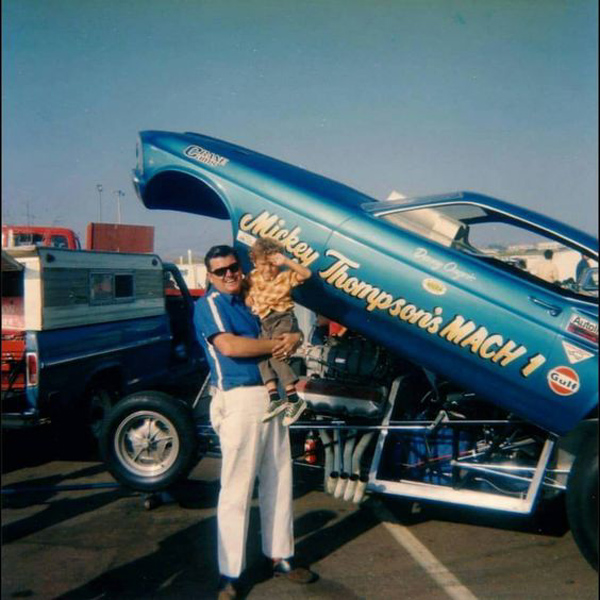 Mickey with his Mach 1 funny car
Mickey with Butch Leal
Mickey with his funny car doing a burn out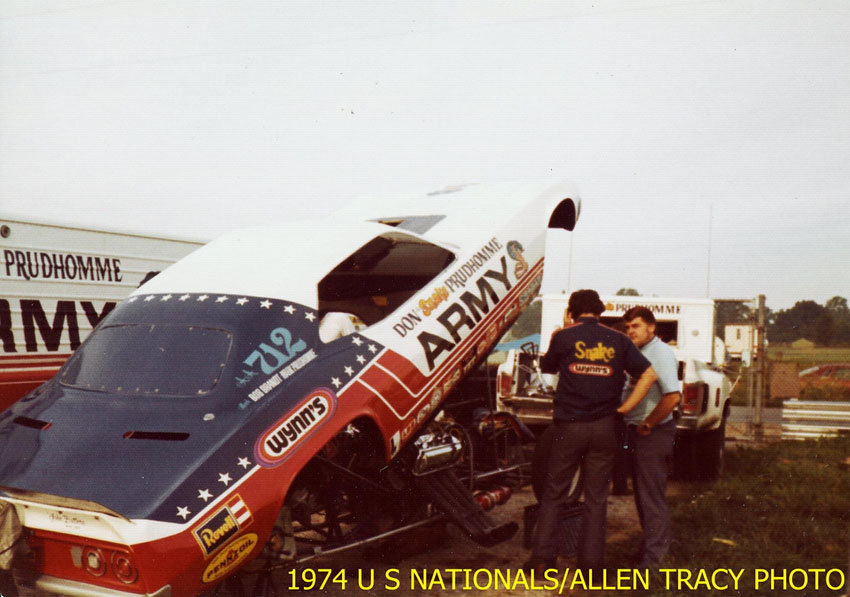 Mickey with Don Prudhomme
Mickey and Danny Ongias interviewed
The US Marine car and a cute blond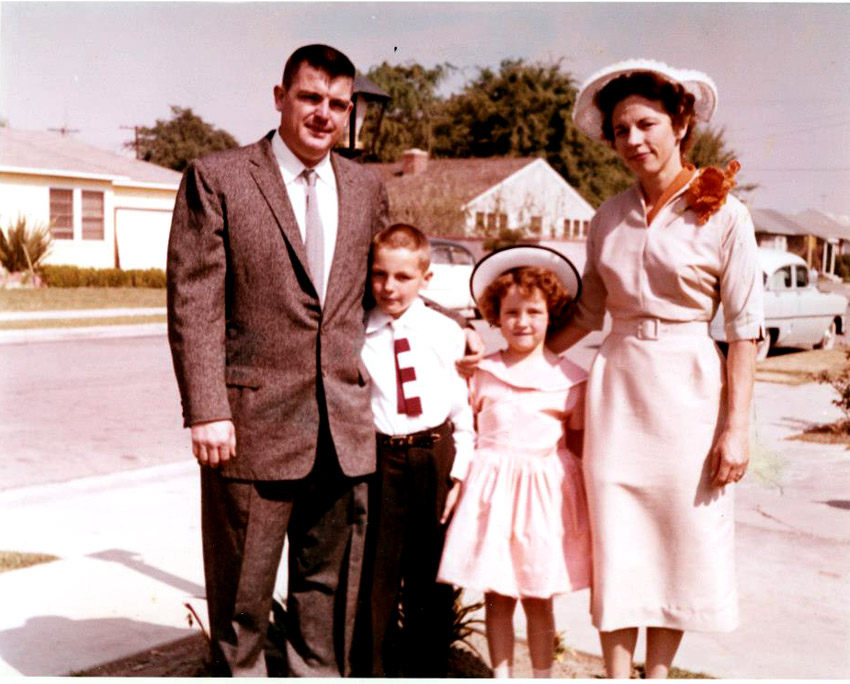 Mickey and his family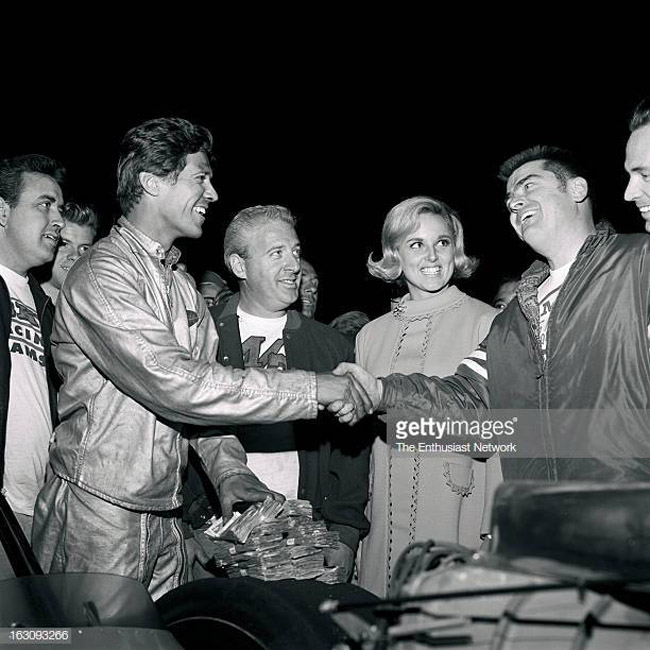 Mickey passed out money to winner at Fontana
Mickey and a crew
Mickey won Top Gas
Mickey his Funny car
Mickey with the Champion Speed Shop dragster crew
Mickey handing cash to Mike Surokin
Mickey working on his car
Mickey holding a car while it warms up the motor
Mickey checking a car
Mickey checking out a racer
Mickey and some Mustangs
Mickey and some of his race cars
Mickey looking over a race car
Mickey at Daytona
Mickey in his car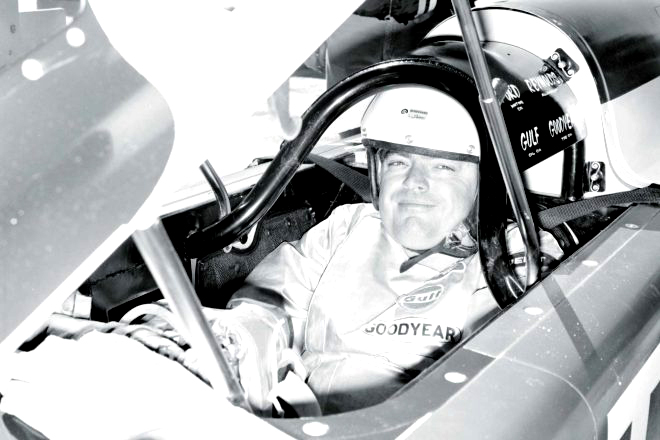 Mickey looking ready
Mickey
Mickey with Wally Parks
Mickey with Craig Breedlove
Mickey driving Smoky Yunick's Camaro at Bonneville
Mickey created the first slingshot dragster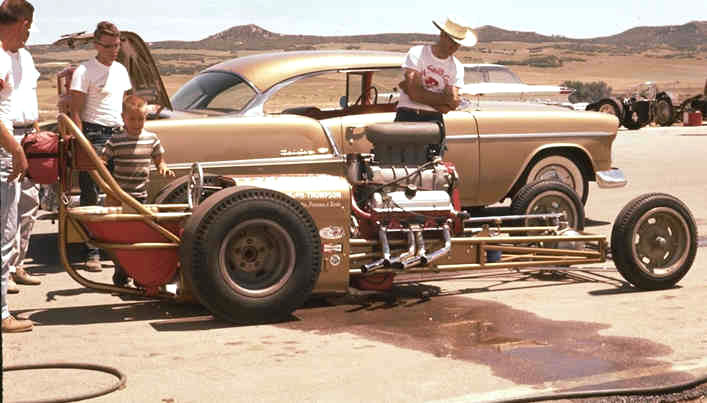 Mickey's dragmaster chassied car
Another shot
Mickey in his car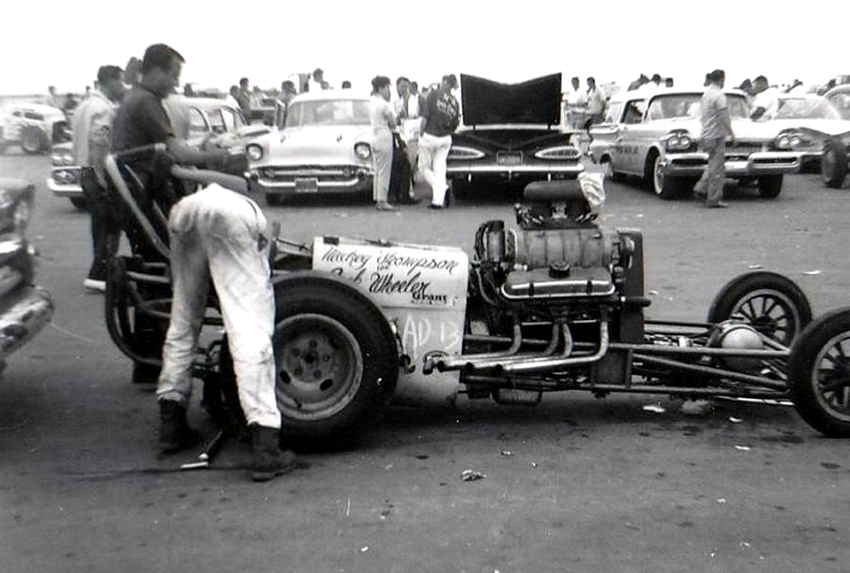 Mickey's pontiac driven car
Another time
Mickey's Tempest Rail
Mickey's Tempest Rail
No info on ths one
Looks like Mickey and wife are working on it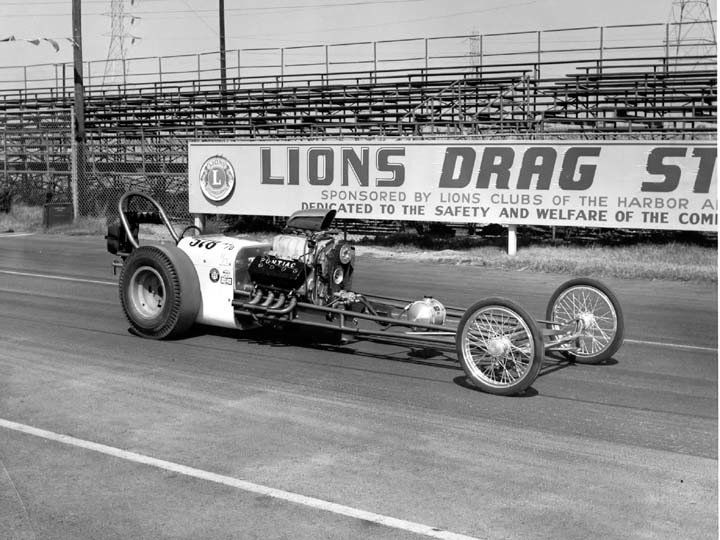 Mickey's car that Jack Christman won the NHRA Nationals in
Jack Christman in the winning car with Mickey and the crew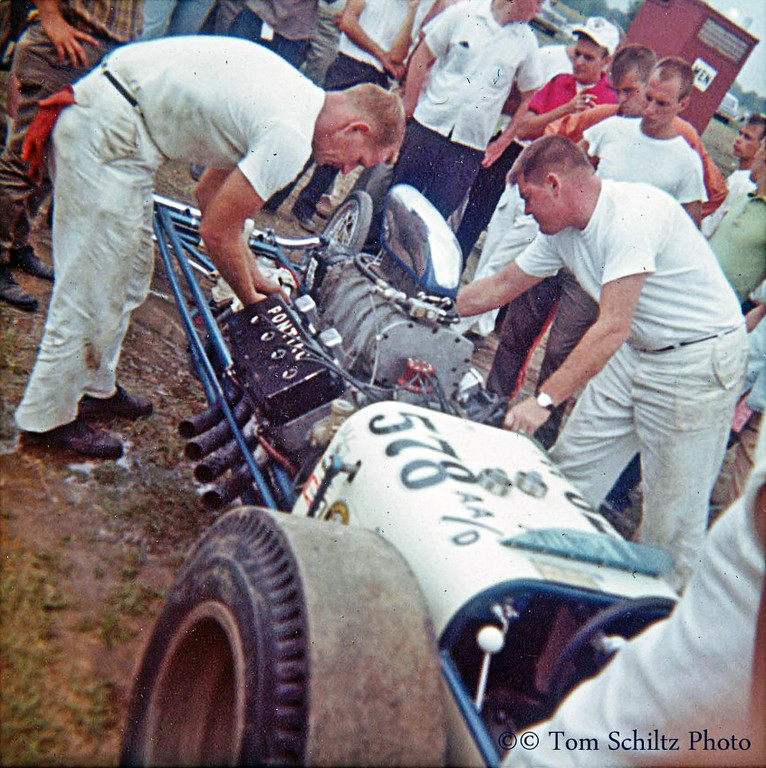 Mickey working on the car
Here we go ready to win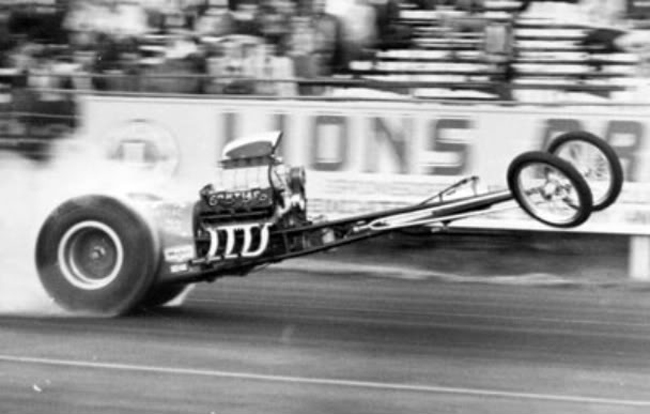 Here's the same car at Lions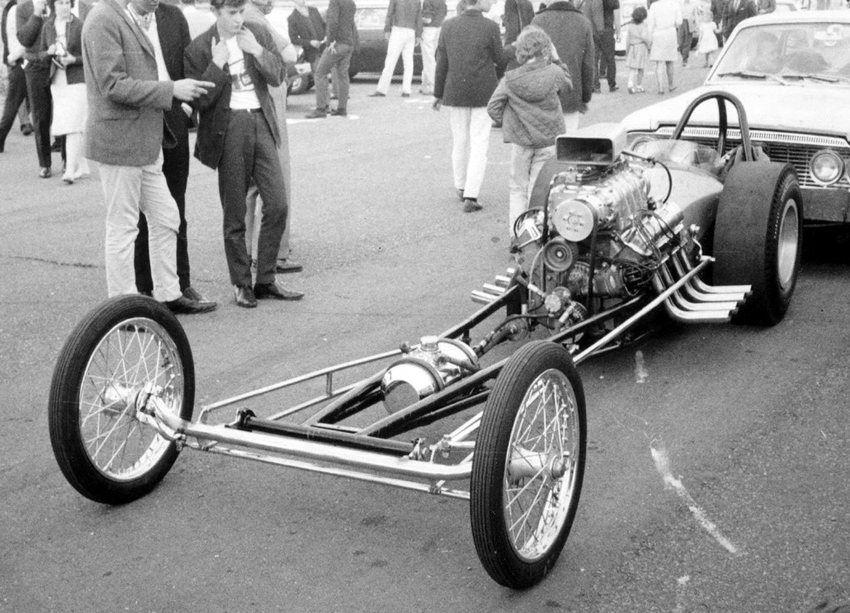 Mickey's car
Mickey's Harvey Aluminum Special
Mickey's car in England
Mickey with a front mounted blower
Mickey's car getting ready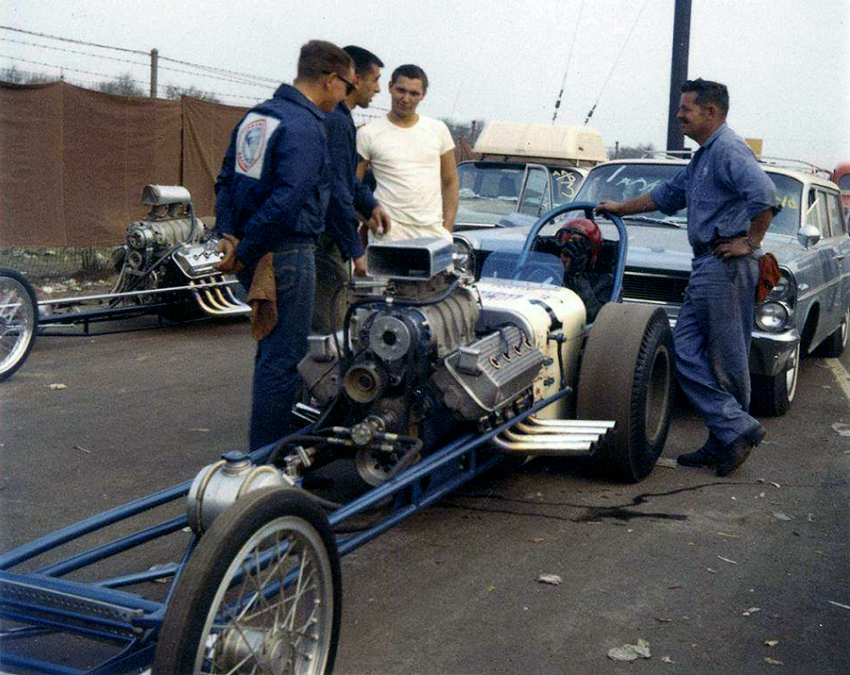 Mickey's car ready to run
Another Mickey car
An early Mickey pontiac Dragmaster car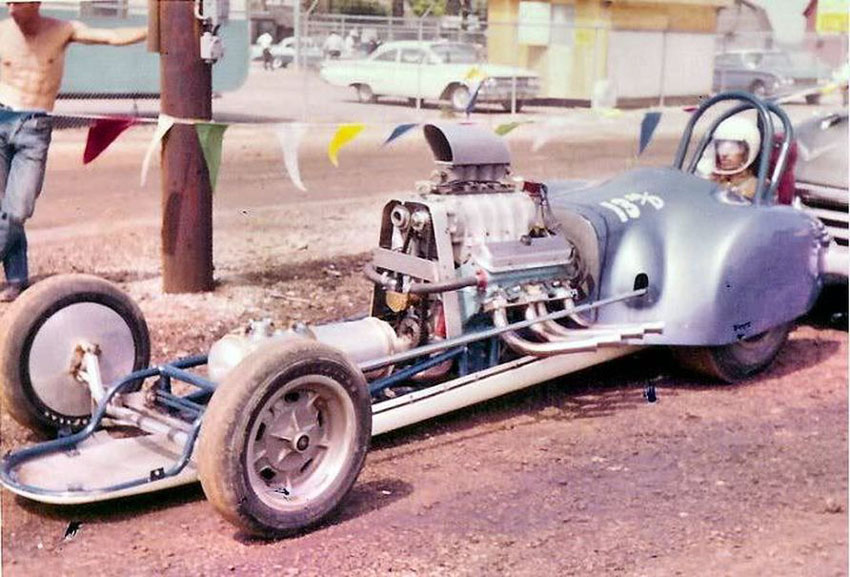 Mickey's Kilo car
Mickey with Rollema & Hill dragster
Panorama Special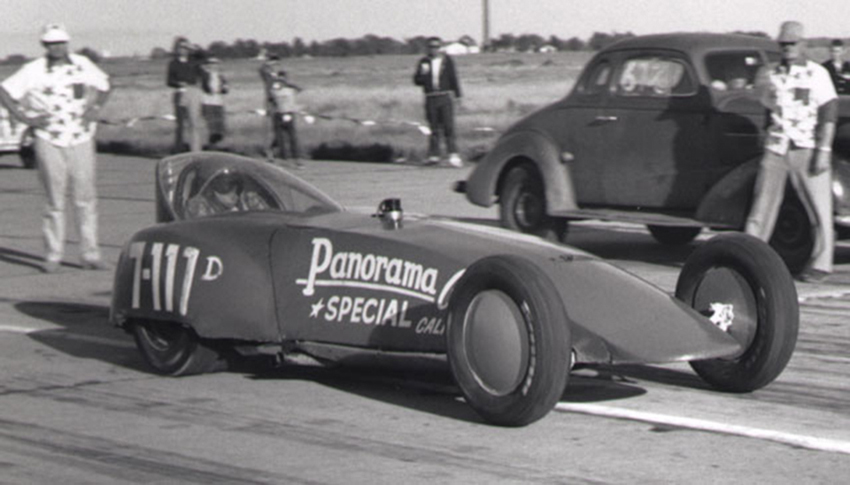 Another shot
The origonal slingshot dragster Mickey built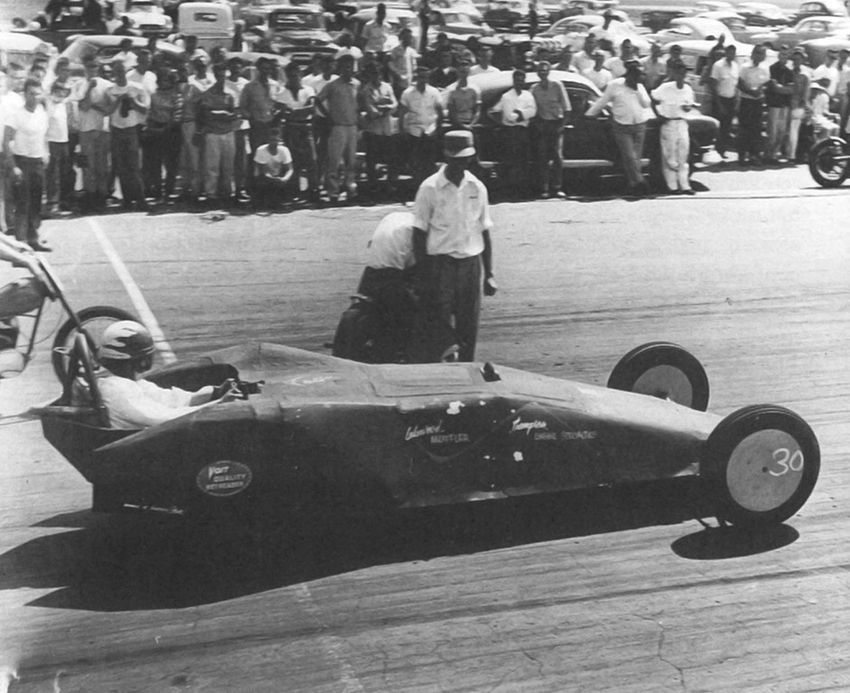 A different look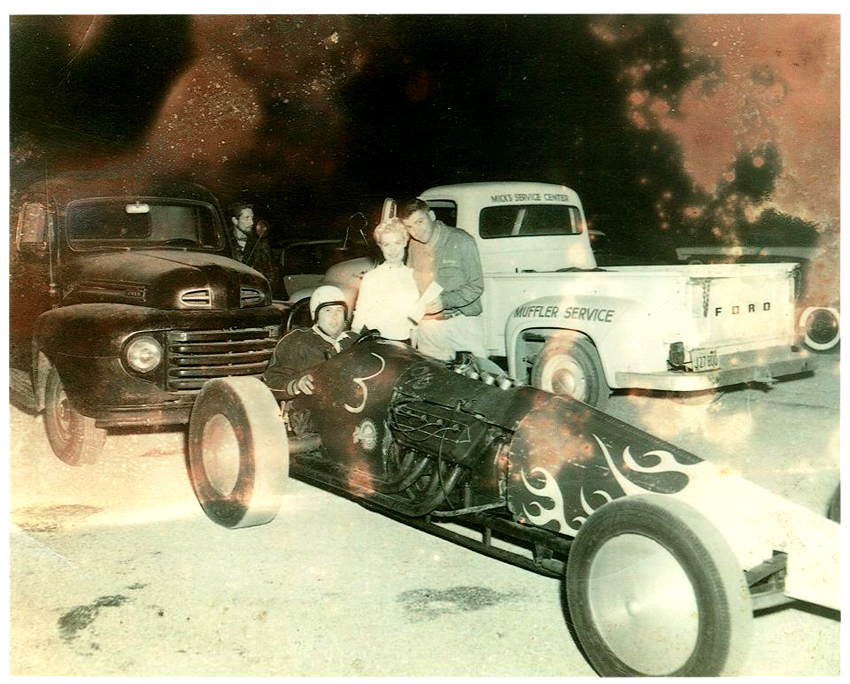 Another Mickey car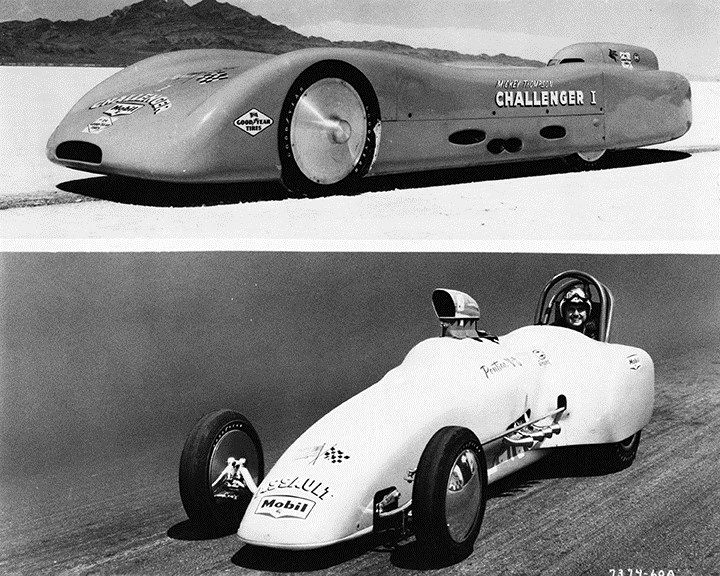 The Assault below and the Challenger I above
The early days of the Assault and the crew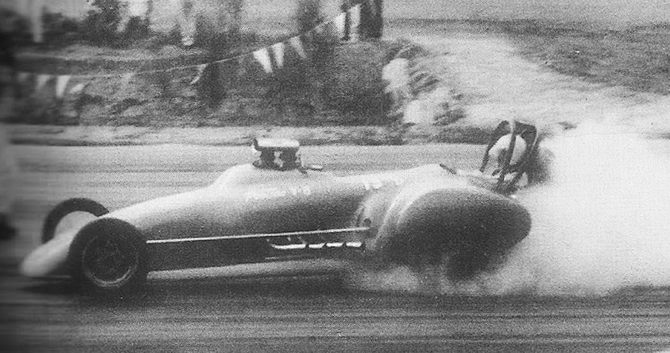 in action
On the trailer
The Assault at Bakersfield cacklefest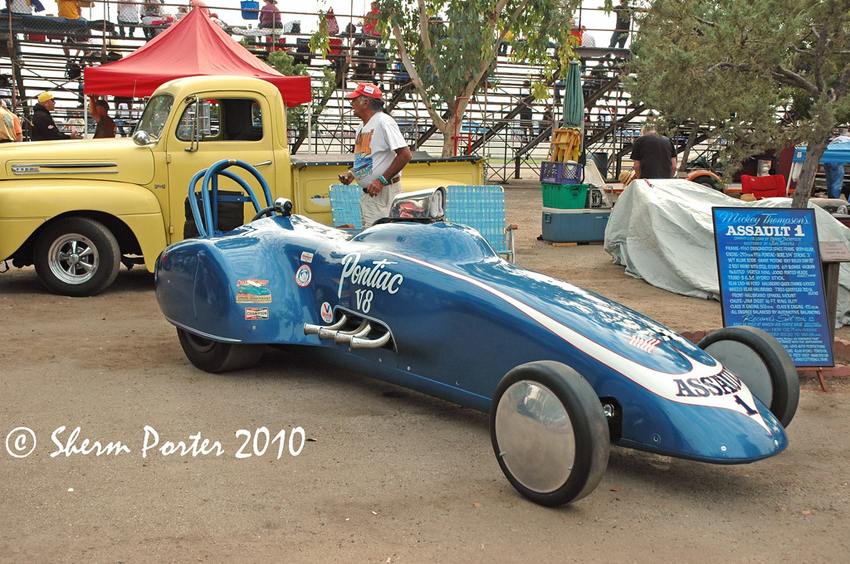 On display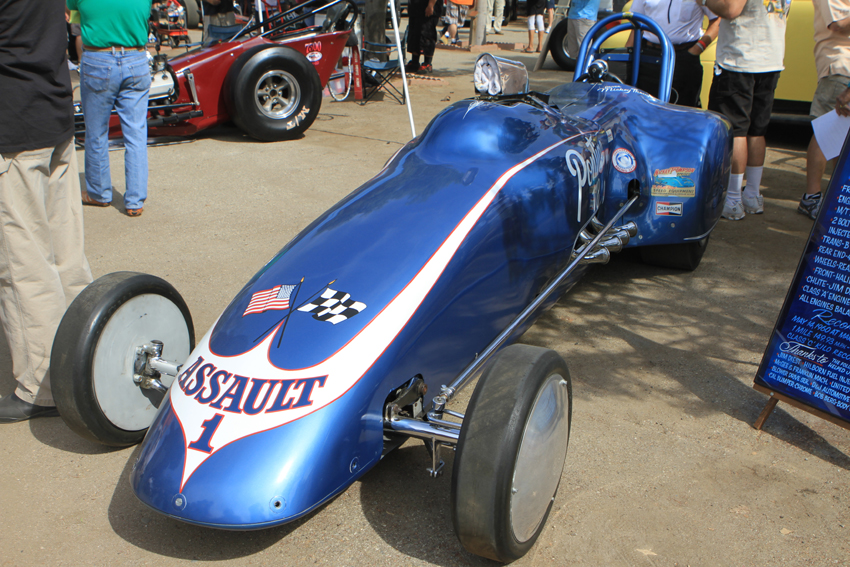 Nice rebuild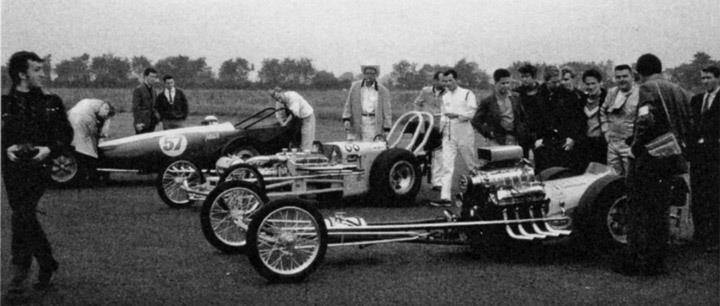 In England with Mickey's car then the Mooneyes car and England's Allard farside
Mickey with Tommy Ivo and Don Garlits lined up at Lions
Mickey's little dragster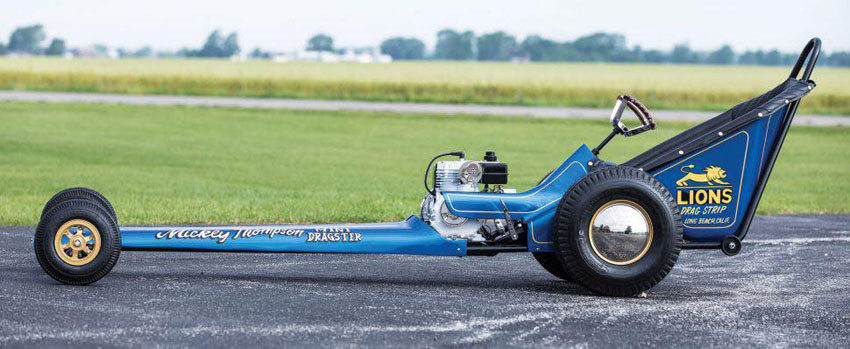 Mickey's little dragster
Mickey on a wheelstand fun run
Mickey's twin with front blower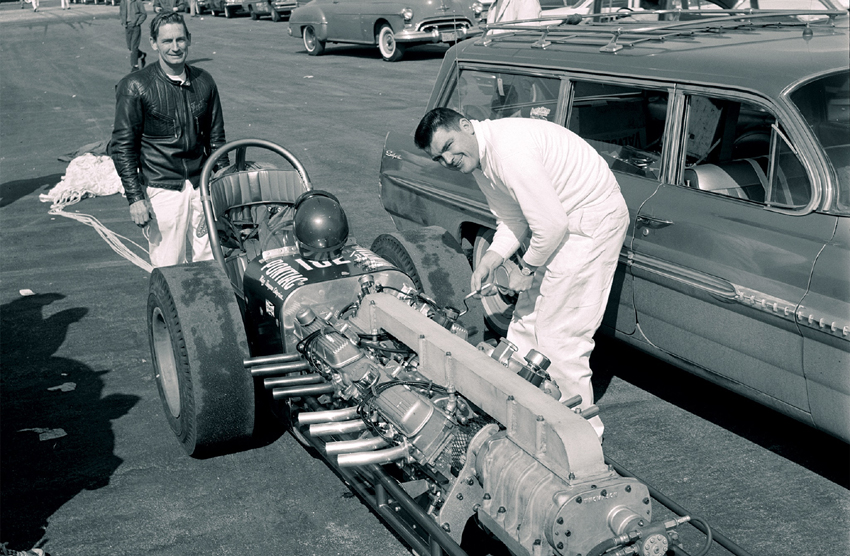 Another twin
Another twin
And another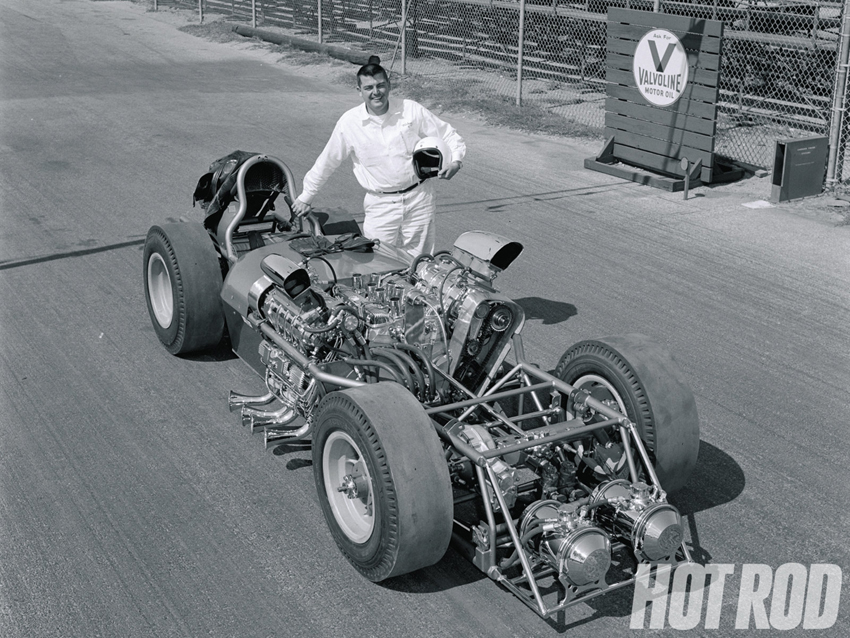 Mickey's twin side by side
Mickey's car moving in to run
Moving along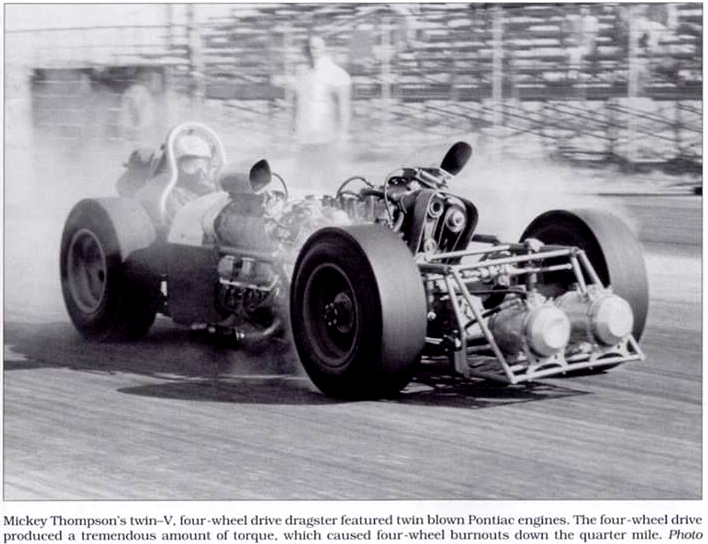 Twin blown pontiac rail
Getting some work done
Revelleader
Revelleader
Revelleader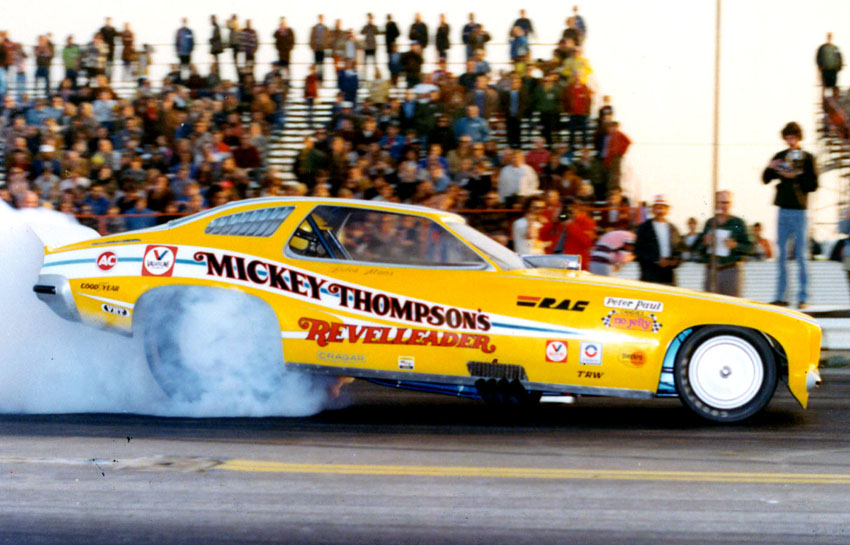 Revelleader
Revelleader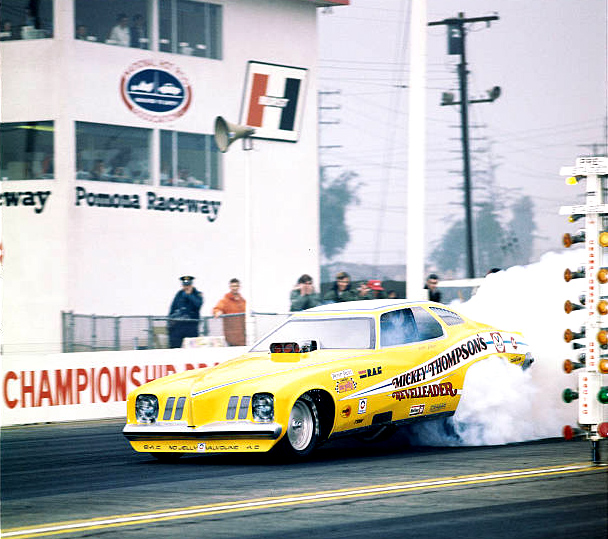 Revelleader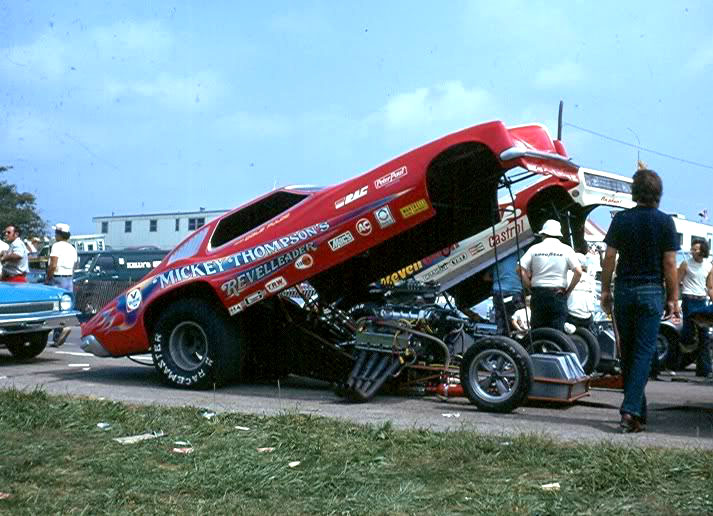 Revelleader
Revelleader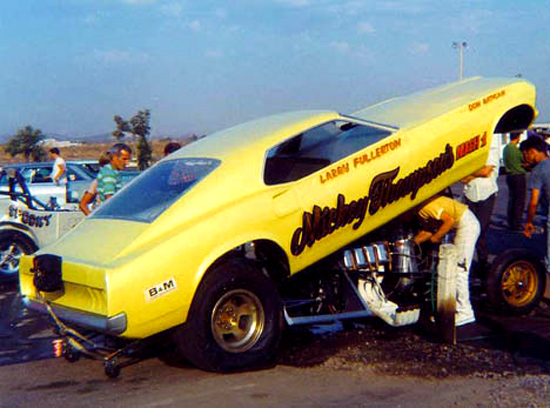 Larry Fullerton
Dale Pulde
Dale Pulde
Dale Pulde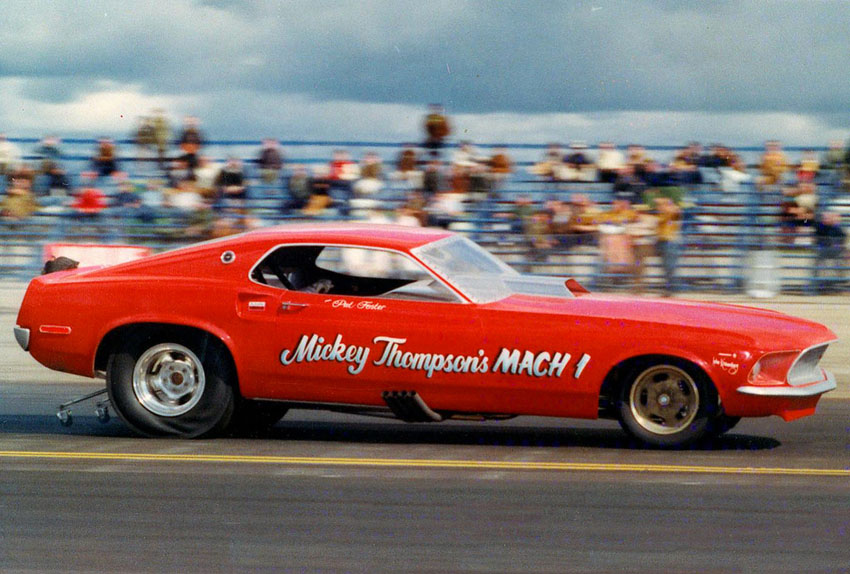 Pat Foster
Pat Foster
Pat Foster against the Invader Vette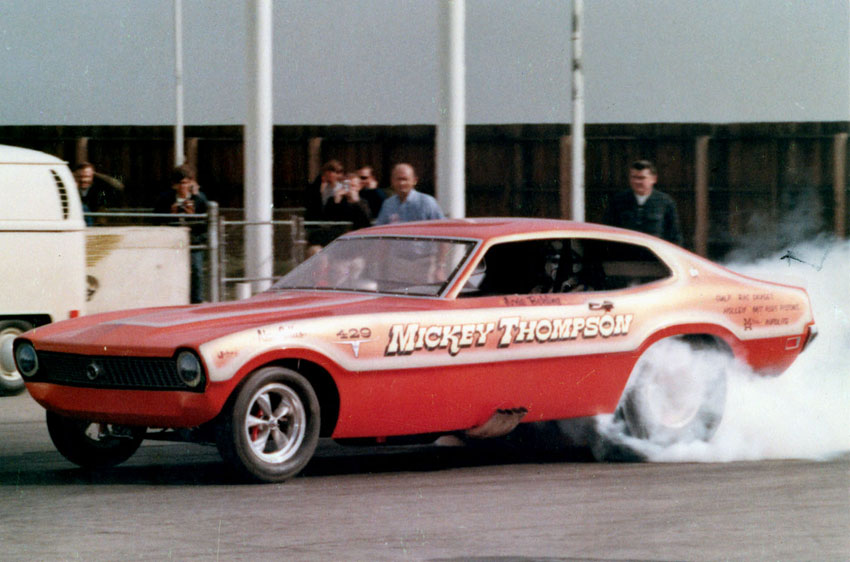 MT Smokie
Danny Ongias Mach 1
Danny Ongias Mach 1
Danny Ongias Mach 1
Danny Ongias Mach 1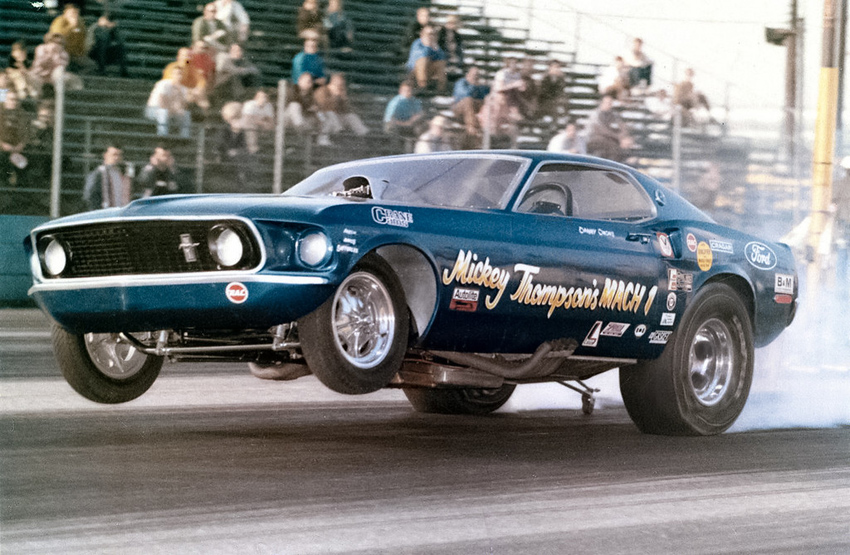 Danny Ongias Mach 1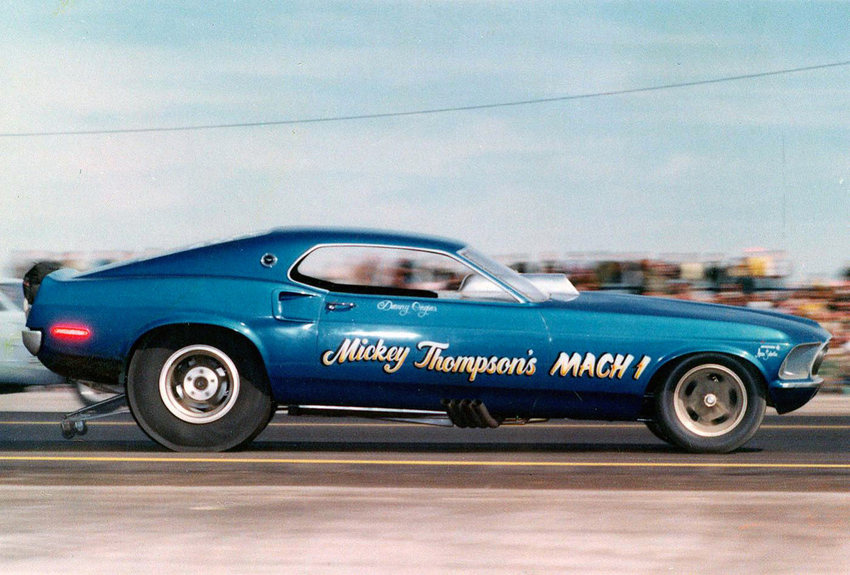 Danny Ongias Mach 1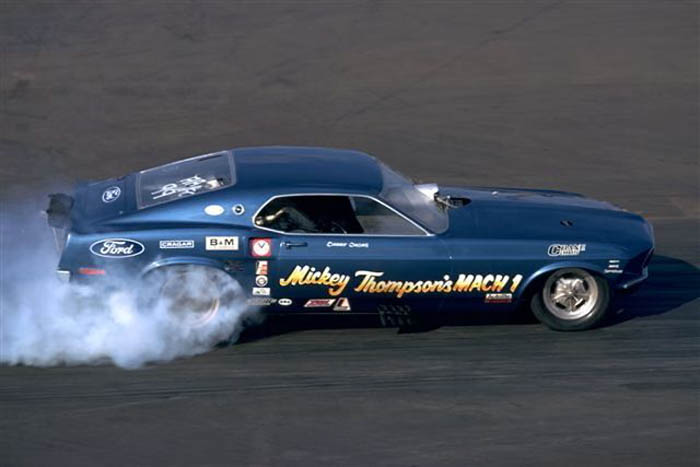 Danny Ongias Mach 1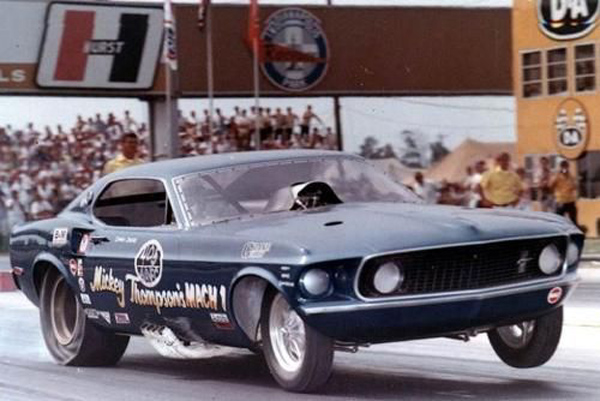 Danny Ongias Mach 1
Danny Ongias Mach 1
Danny Ongias Mach 1
Danny Ongias Mach 1
Danny Ongias Mach 1
Danny Ongias Mach 1
Danny Ongias Mach 1 and the Beaach City Vette
Danny Ongias Mach 1
Danny Ongias Mach 1 on display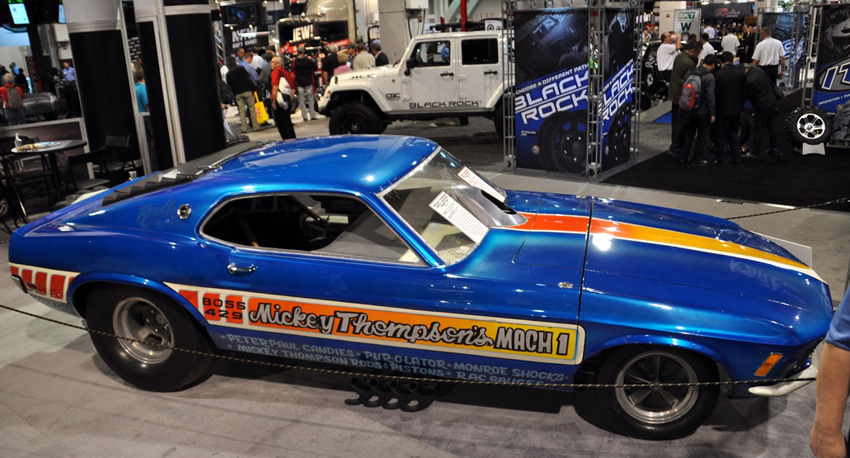 Danny Ongias Mach 1
Danny Ongias Mach 1
US Marines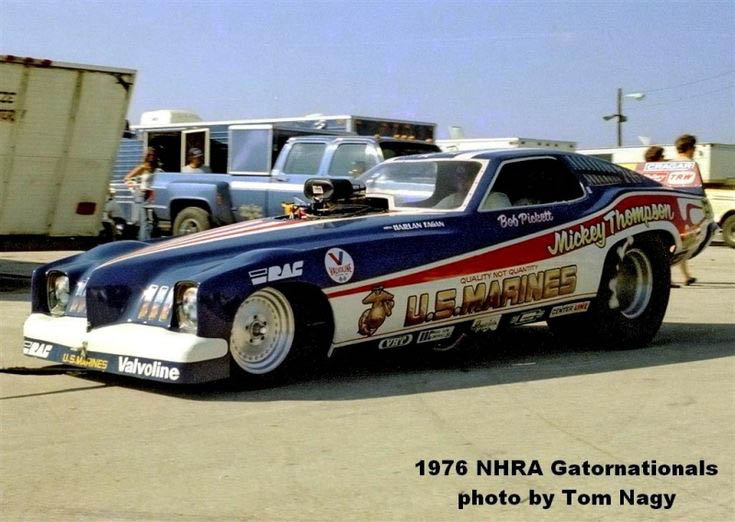 US Marines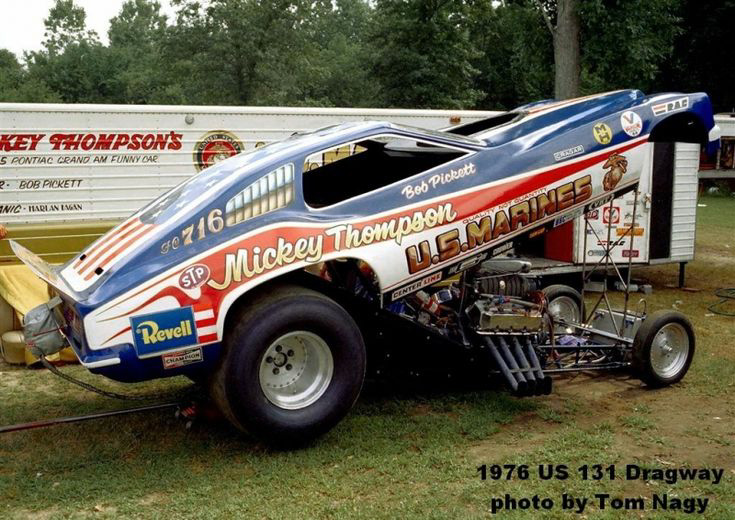 US Marines
US Marines
US Marines
US Marines
US Marines
US Marines
US Marines
MT
MT
MT
MT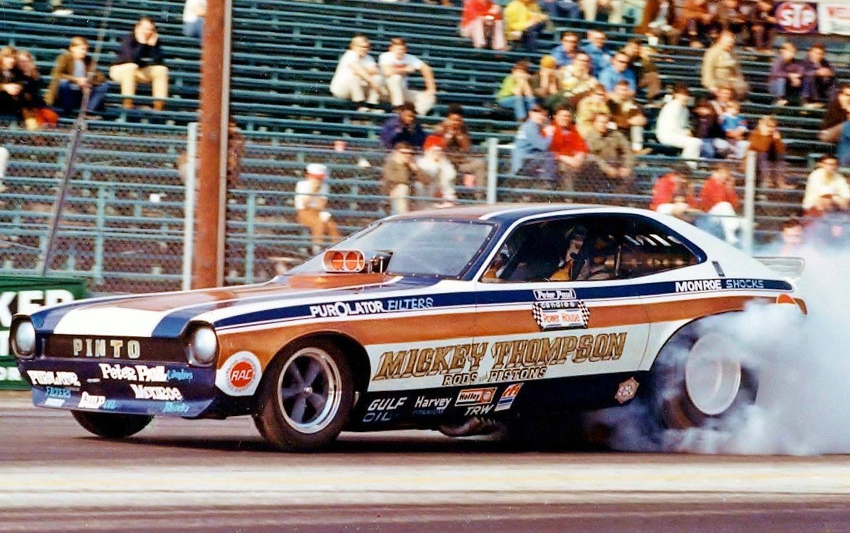 MT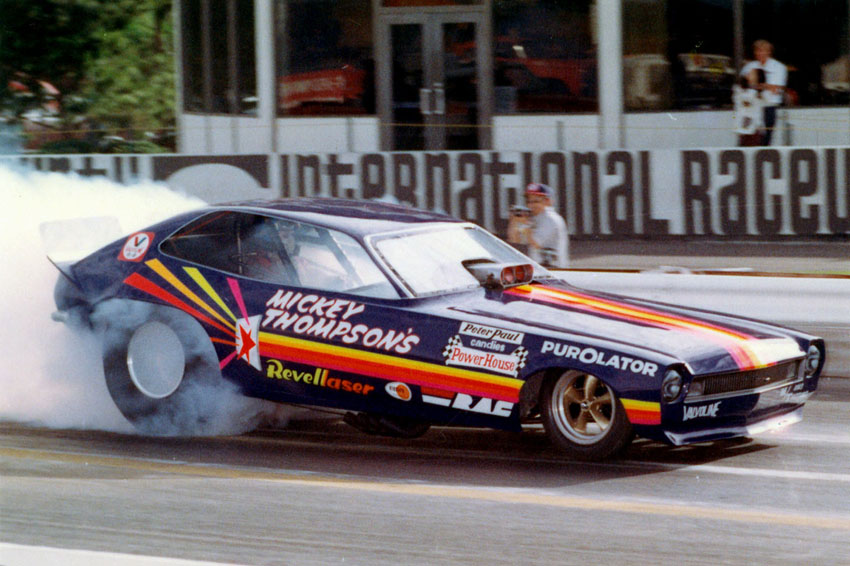 MT
Dale Pulde
Dale Pulde
MT
MT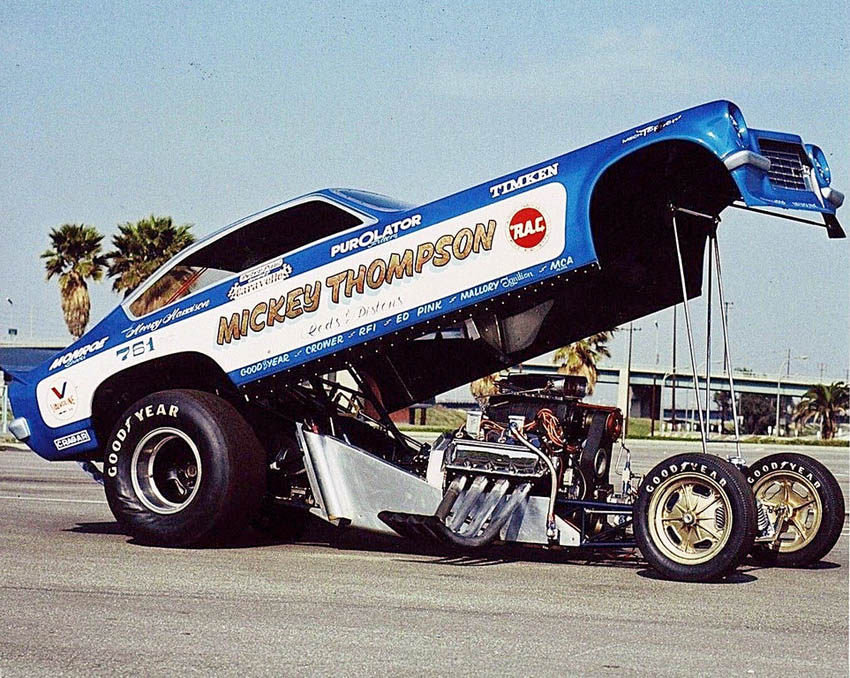 MT
MT
Mickey won the 1961 Winternationals Middle Eliminator in this car
Mickey at Pomona 1972
Mickey's A/FX Pontiac Lemans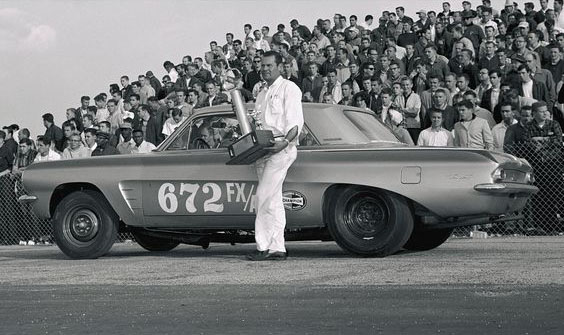 Mickey's A/F
Mickey's 1969 Boss 429 Super Stock at Lions
Mickey sponsored pro stocker driven by Billy Glidden
Billy Glidden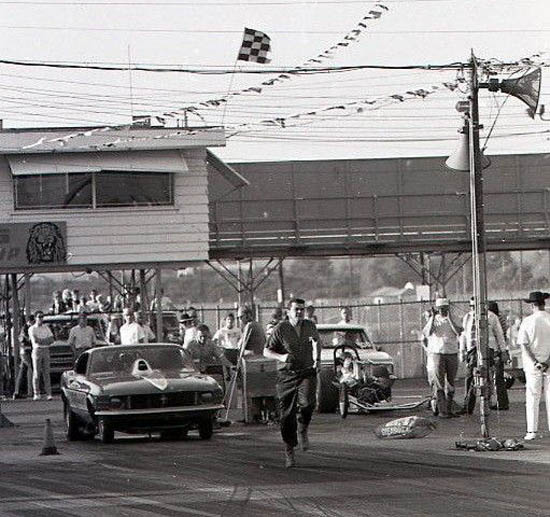 Mickey at lions with his Mustang
Dale Pulde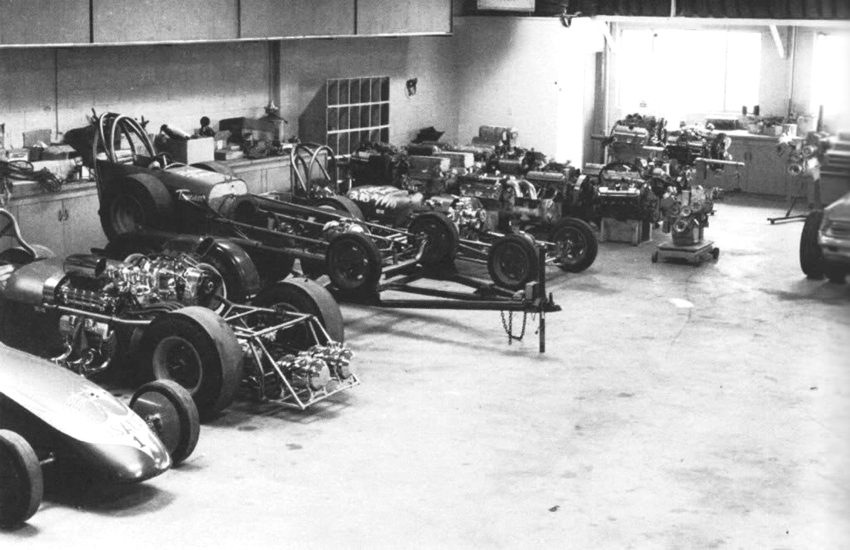 Mickey's shop - a few motors?
Mickey's car by the Queen mary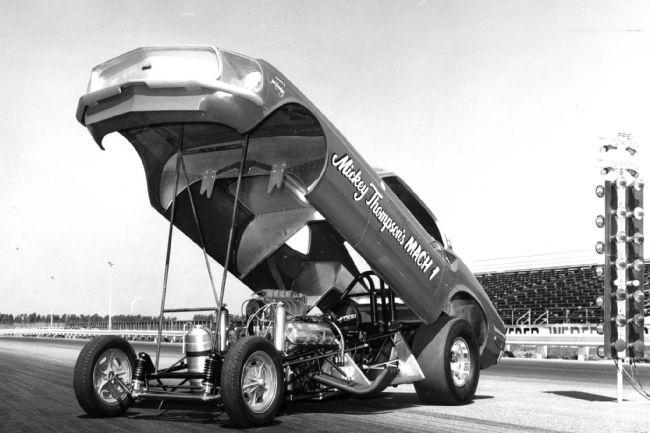 Mach 1
Mickey's Vega at Bee Line Dragway in Phoenix
Mickey's Vega 1972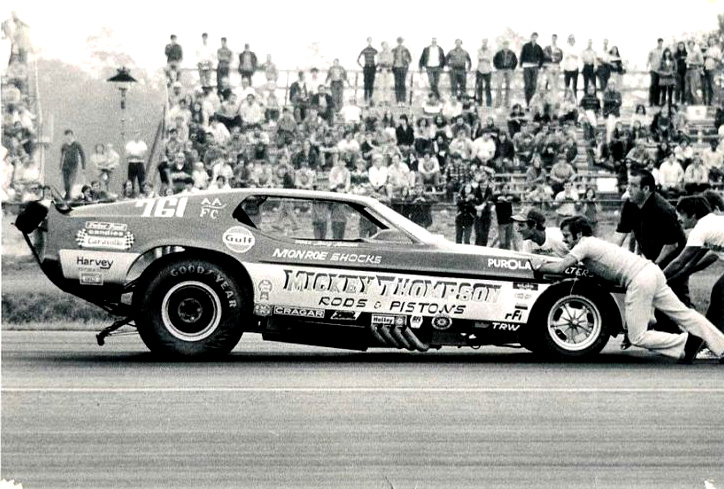 Looks like something broke?
Pat Foster up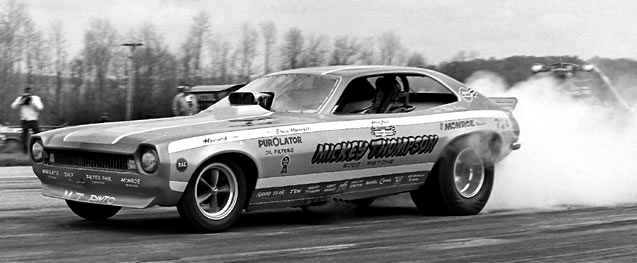 Mickey's Pinto smokin' it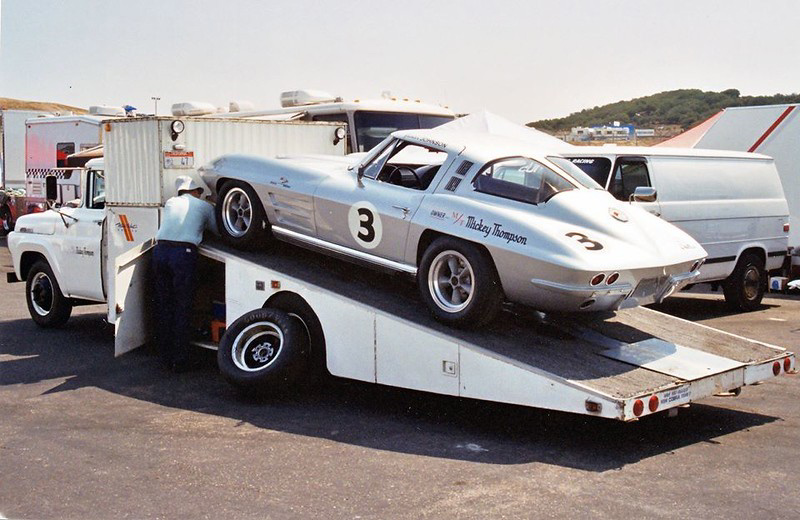 Mickey had the mystery motor at Daytona 1963 - He was the first to utilize the big block Chevy Z06 motor
Looks good to me!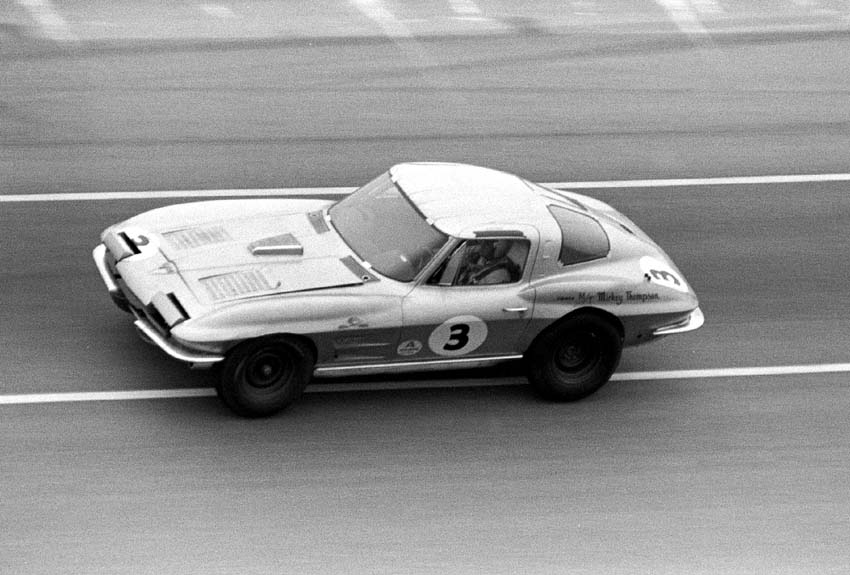 # 3
Mickey working on a vent
Mickey and the 63 Vette
Mickey busy
Mickey checking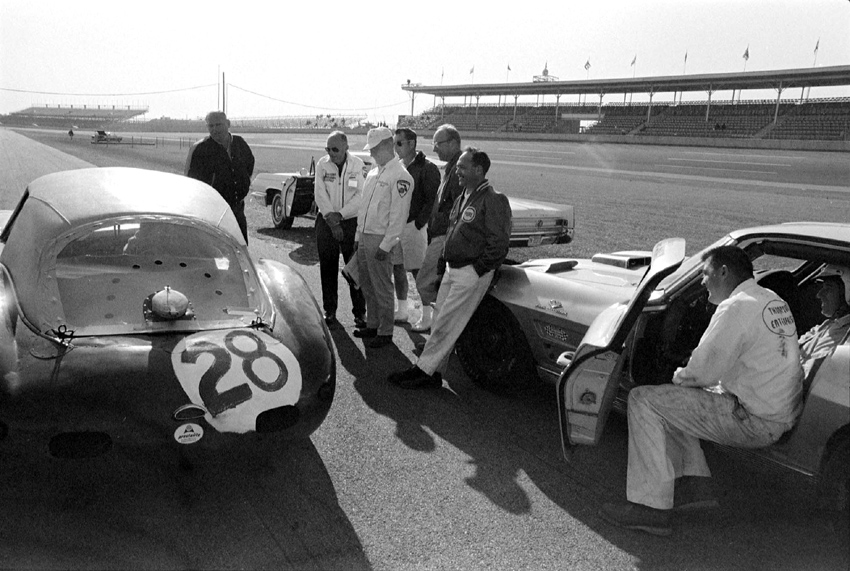 Mickey getting the car ready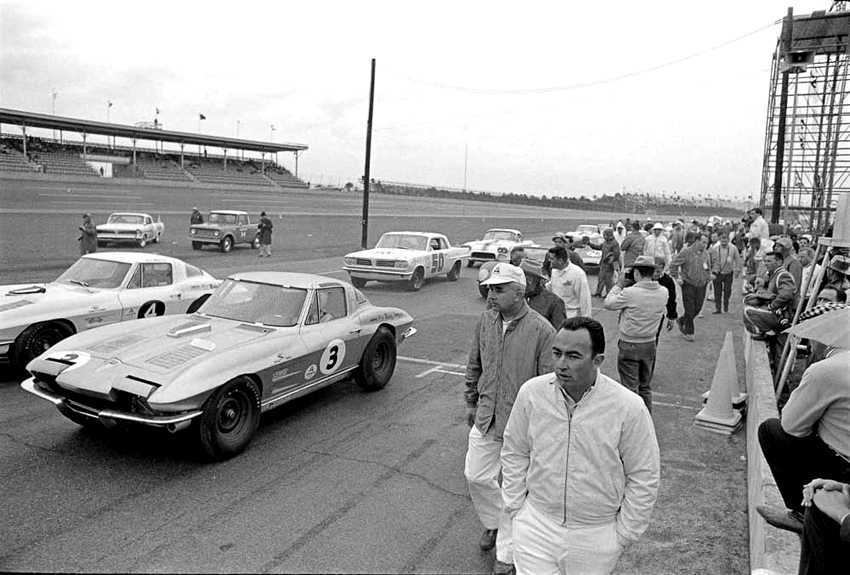 Mickey watches his car move out as a guy takes his picture
Mickey and # 83 in 1964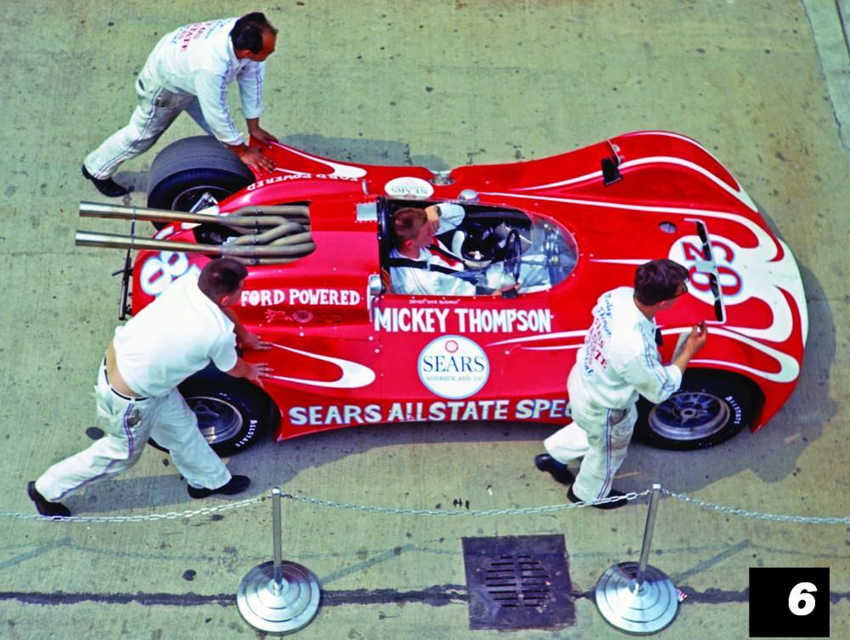 # 83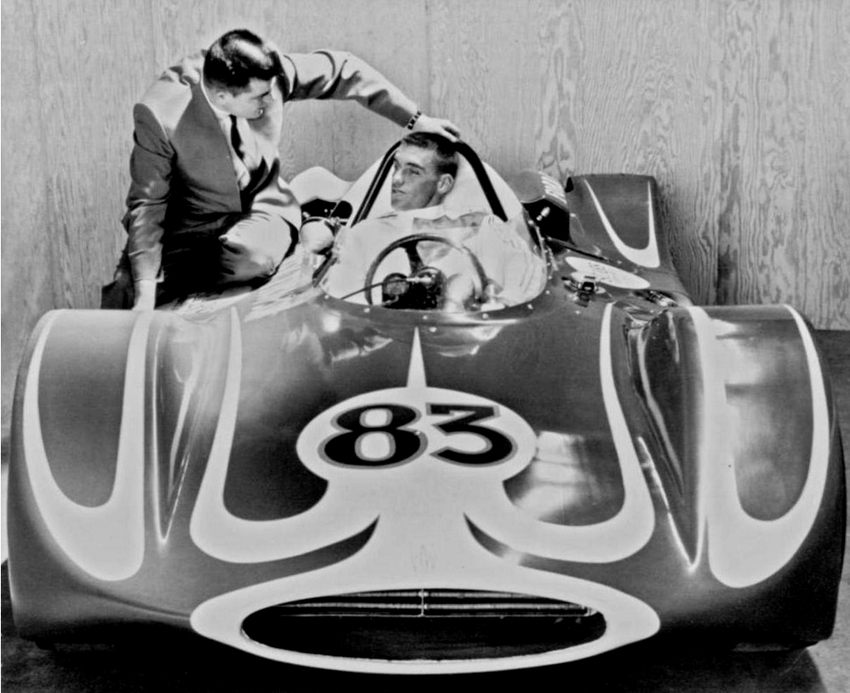 # 83
Mickey with Dave McDonald
# 83
# 83
# 83
# 82
# 82
# 82
# 82 testing with Dave McDonald
# 82
# 34 Mickey talking to Dan Gurney after he qualified the rear engined car at Indy
# 34
# 34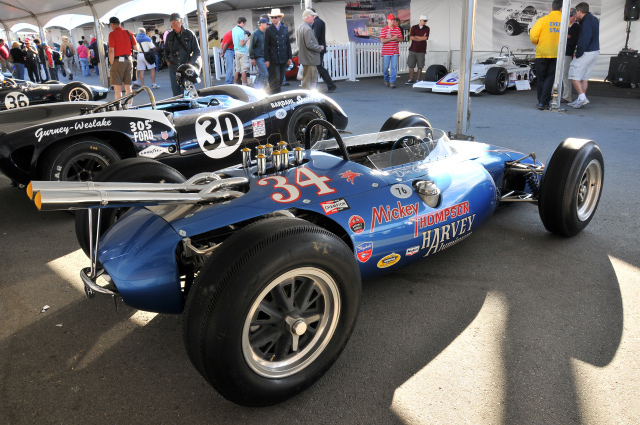 # 34
# 34 in the middle of this group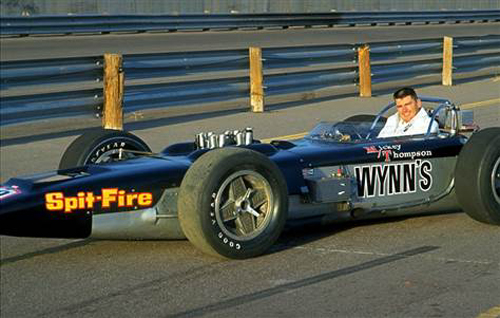 Spitfire
# 85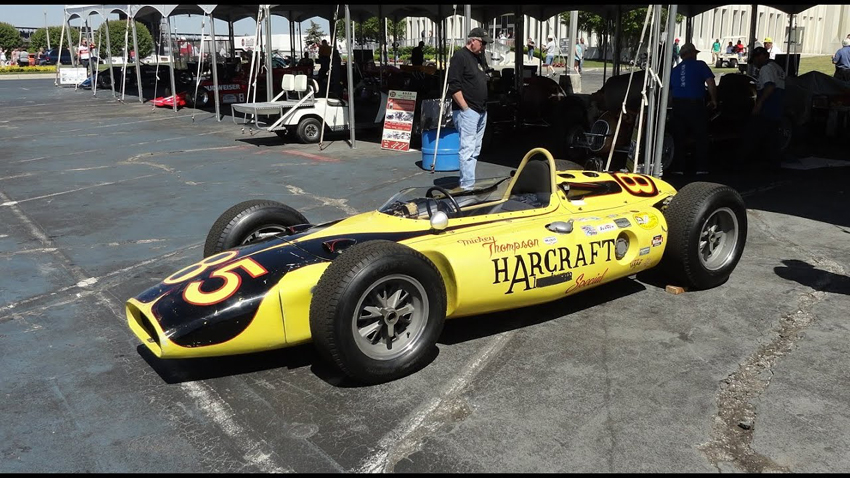 # 85
# 63 Mickey Thompson Special 1967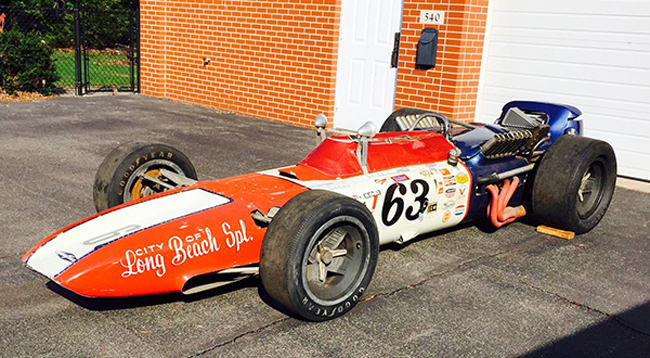 # 63
# 87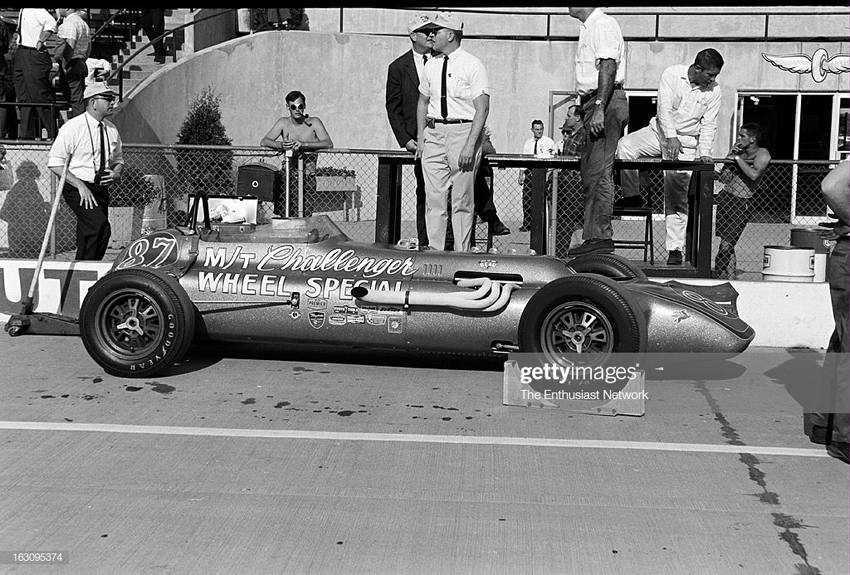 # 87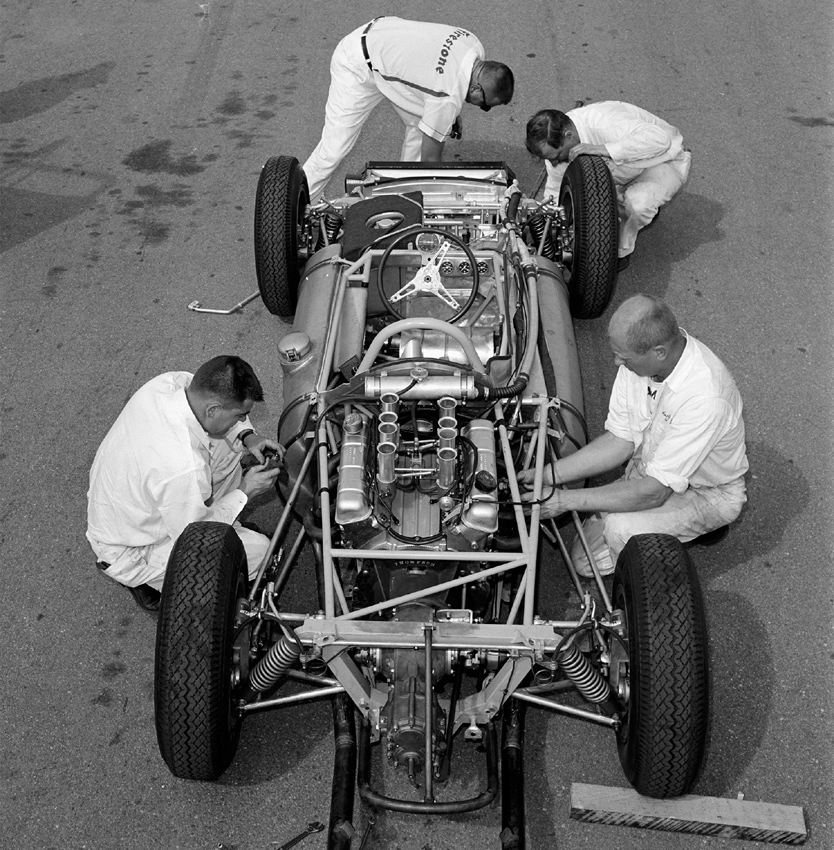 # 35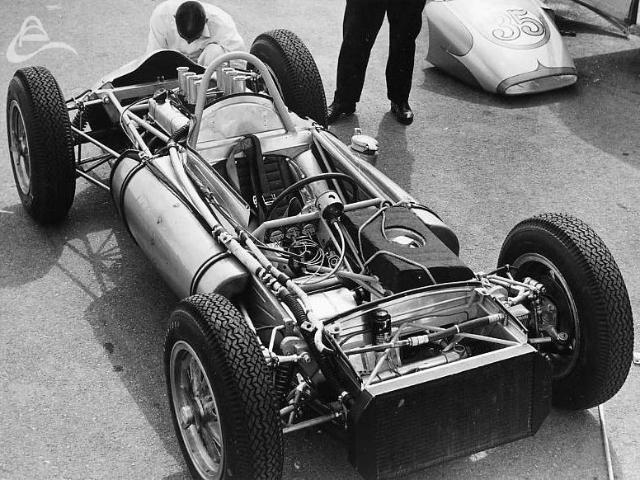 # 35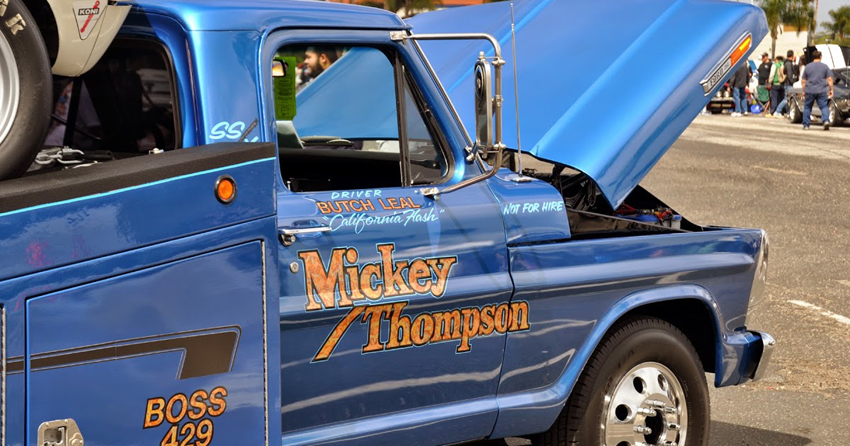 Mickey's hauler
Hauler
Hauler
Hauler
Haulers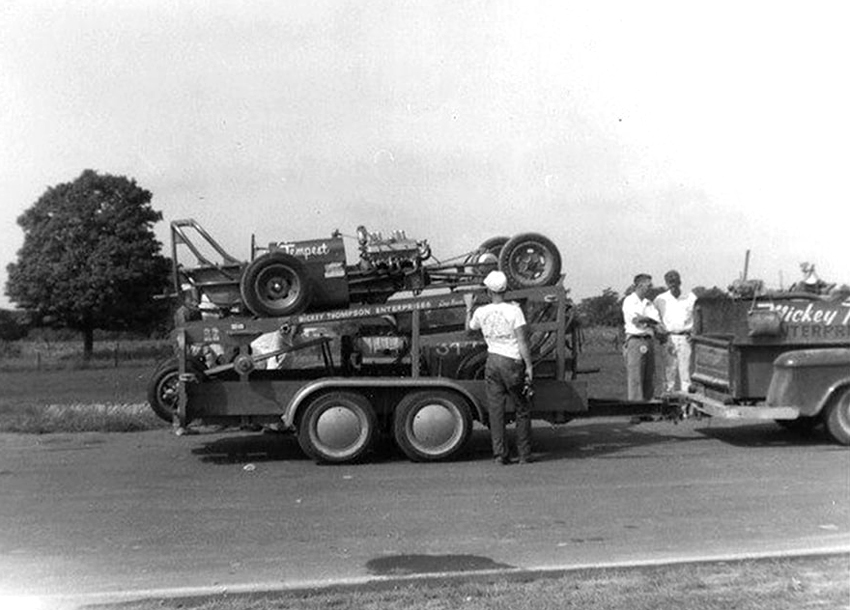 Hauler with 2 dragstera on the road
Mickey and a truck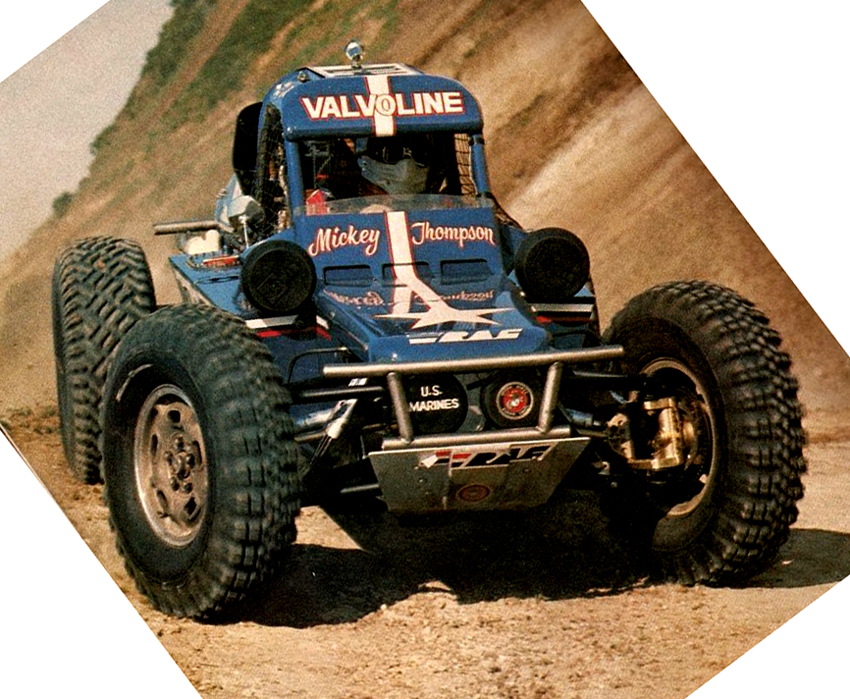 Off road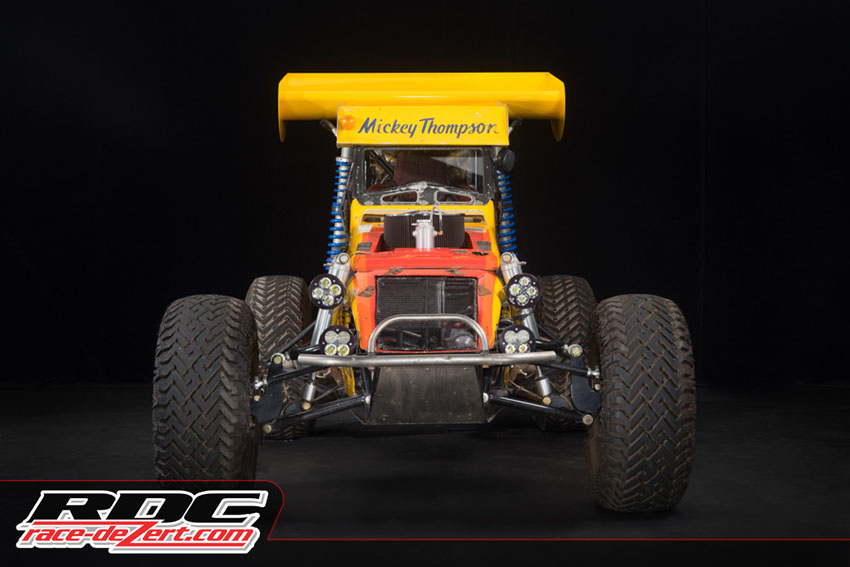 Off road
Off road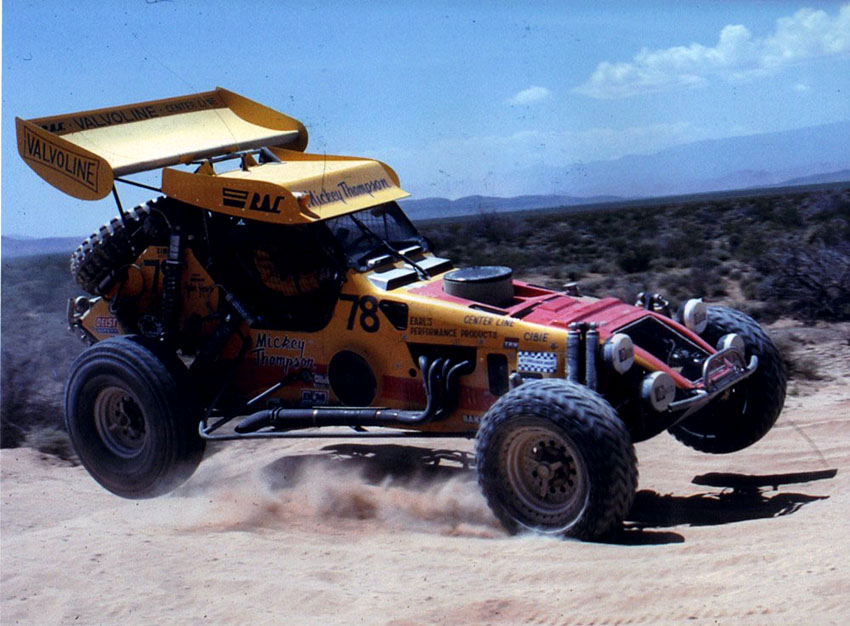 Off road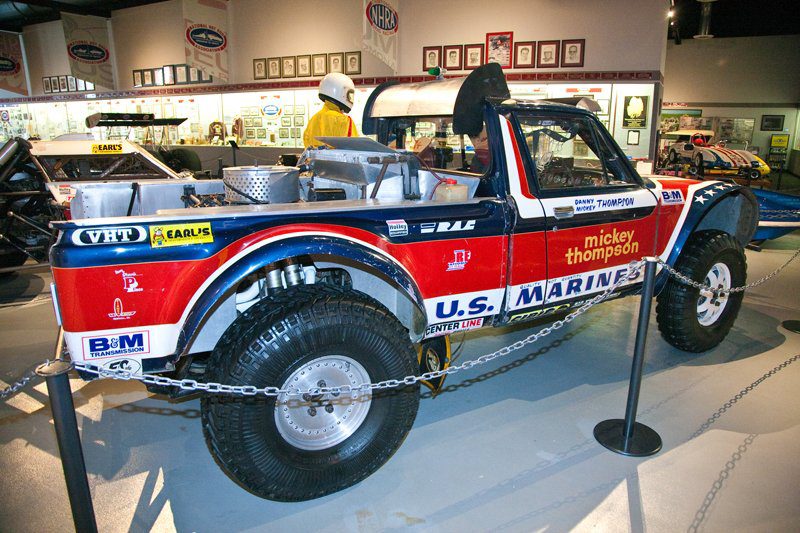 Off road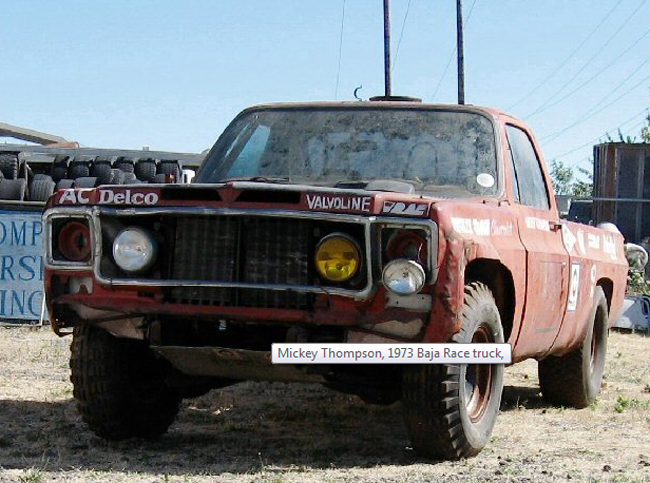 Off road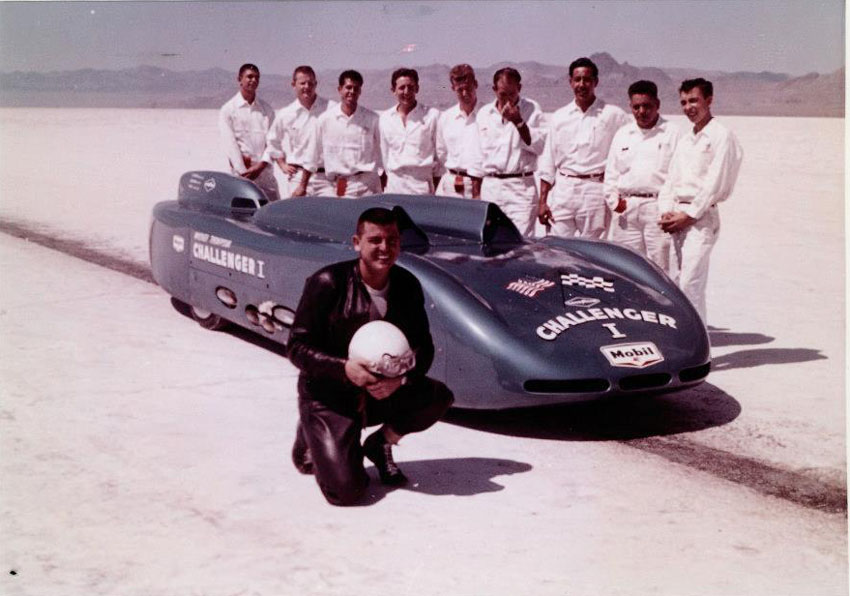 Mickey with Challenger I and crew
Mickey and his ride that went 406 mph
Mickey
Mickey
Mickey
Mickey getting a kiss
Mickey standing in his car
Mickey relaxing
Challenger getting work
More work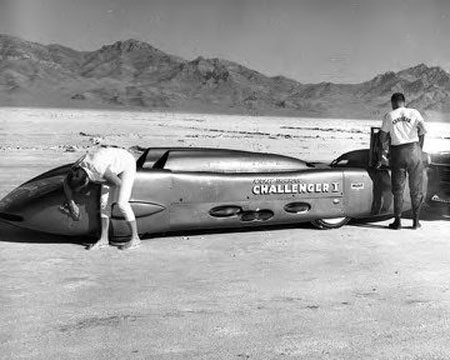 Mickey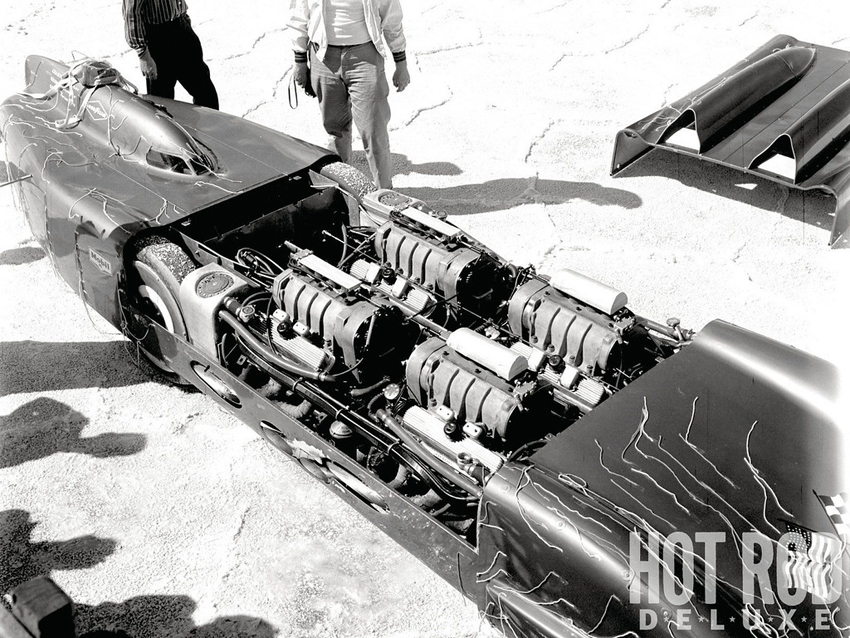 The car after a run
Challenger on a trailer
Challenger getting pushed by hand
Challenger on displa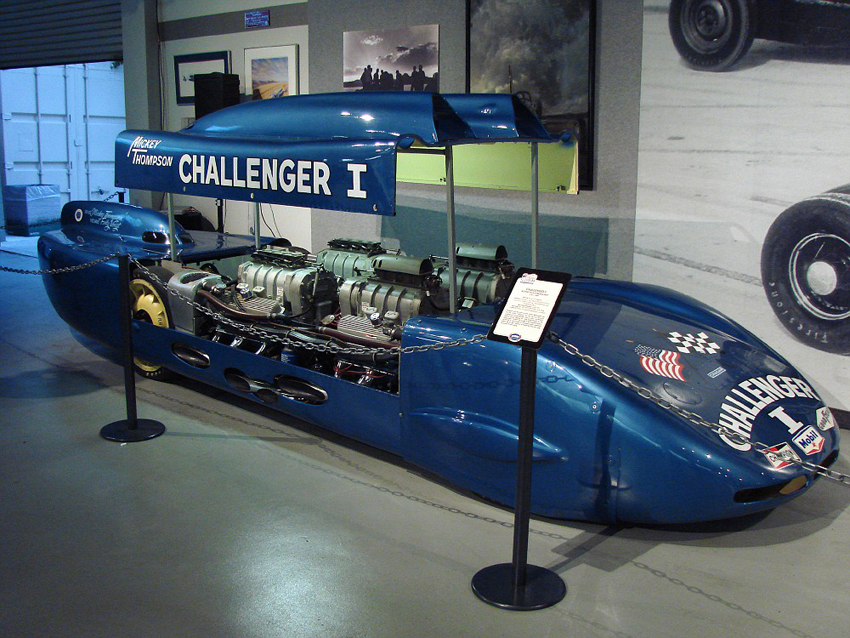 On display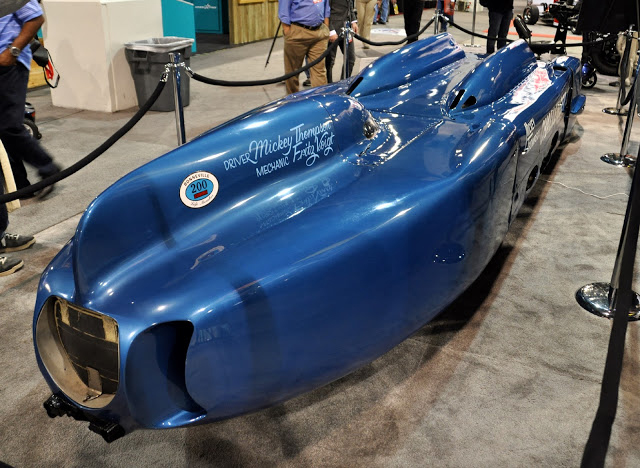 On display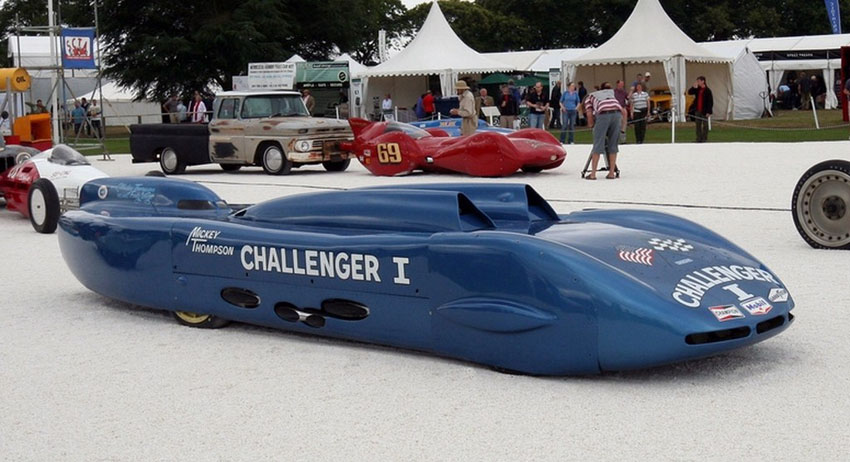 Again
Mickey in his car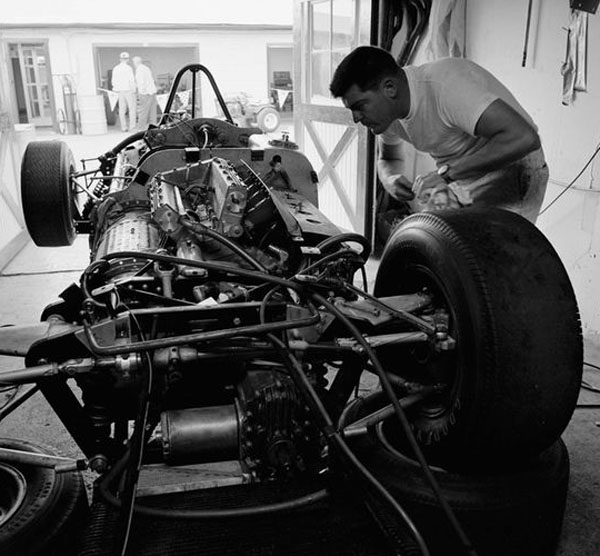 Mickey working on his car
Mickey working
Mickey with his crew checking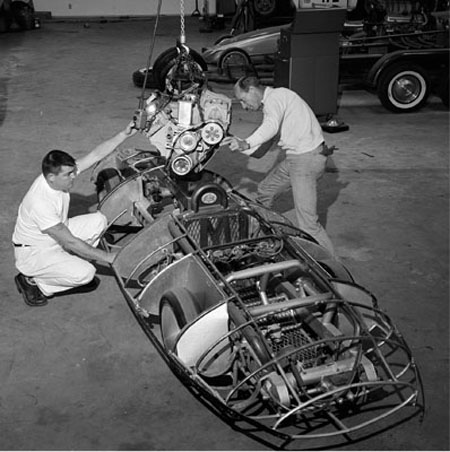 Mickey working
Mickey working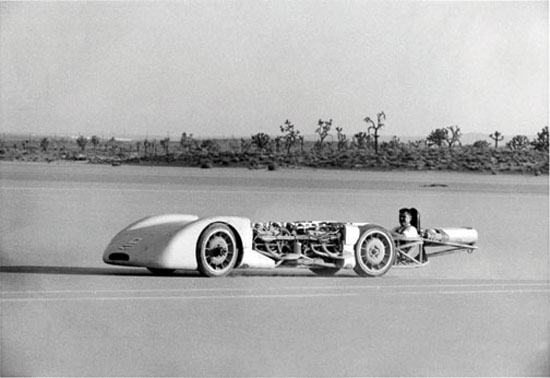 Mickey driving
Attemp One
Attemp One
Attemp One
Attemp One
Attemp One
Attemp One
Autolight Special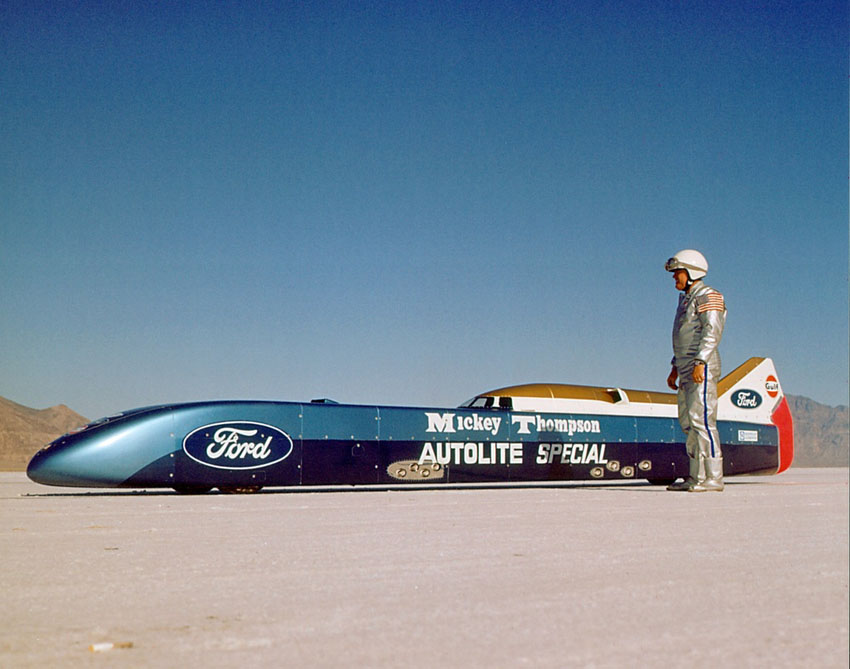 Autolight Special
Autolight Special
Autolight Special
Autolight Special
?????? 1967
Danny Thompson and his car
Danny Ongias at Tulsa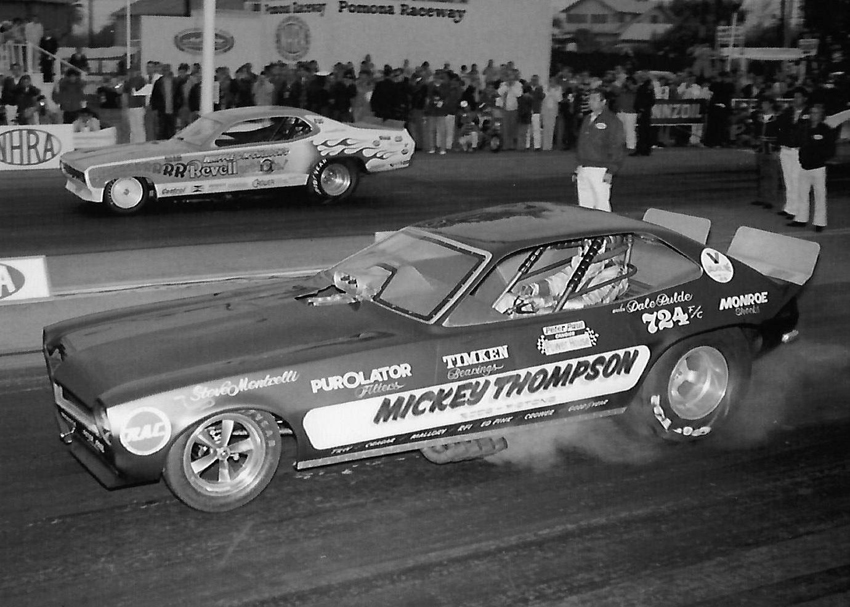 Dale Pulde nearside
Mickey, left in 1955
Mickey built this 4-wheel drive, dual Pontiac engine dragster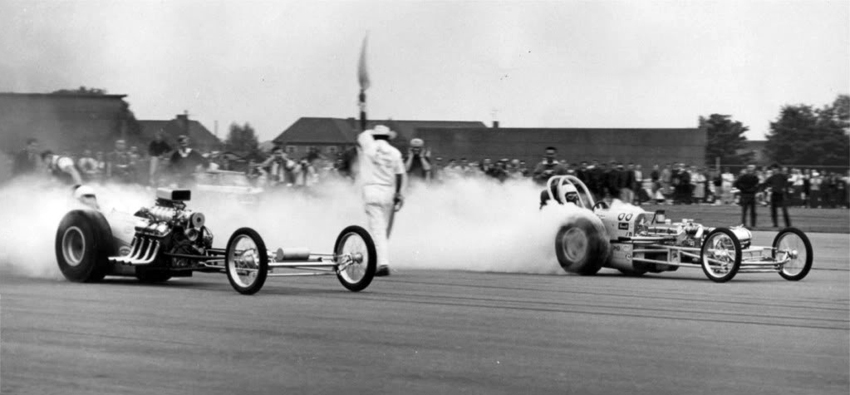 In England Mickey against Mooneyes dragster
Mickey out first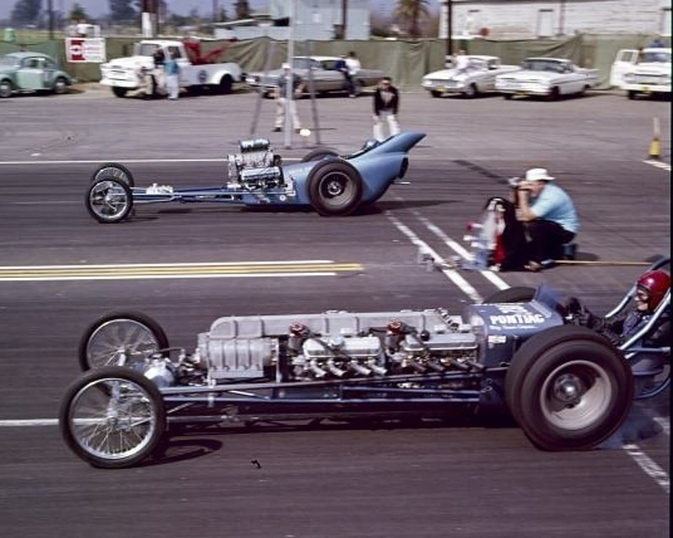 Mickey near side against Kenny Safford at Pomona
Mickey far side against Eddie Hill
Mickey Thompson Enterprises
Mickey managed Fontana Drag Strip
Mickey managed Lions Drag Strip
logo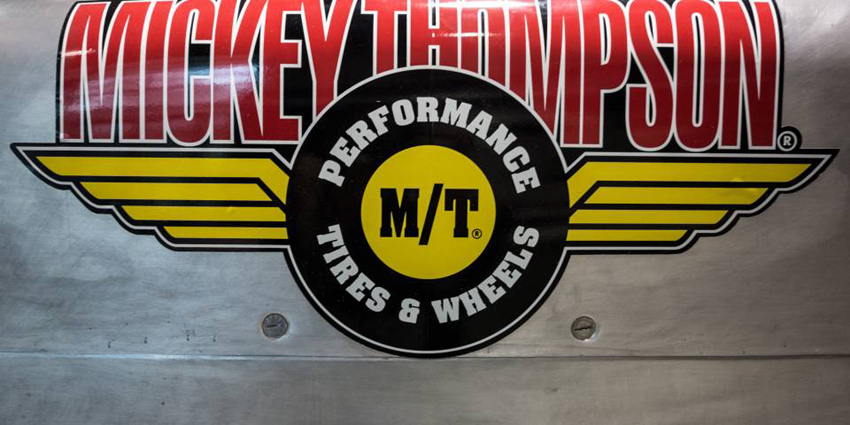 Logo
Art
Hot Rod Mag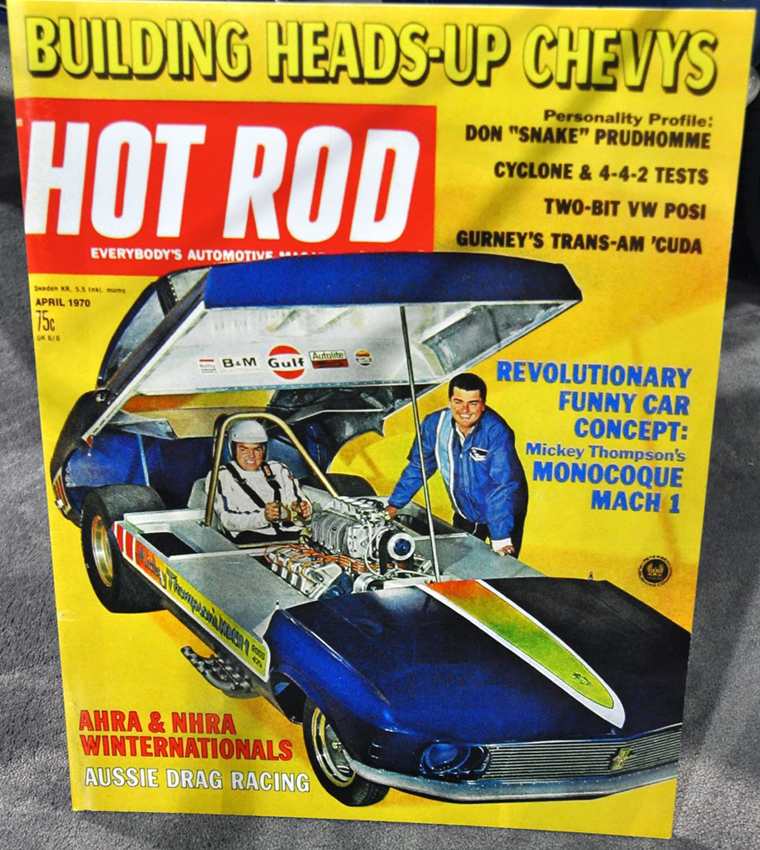 Hot Rod Mag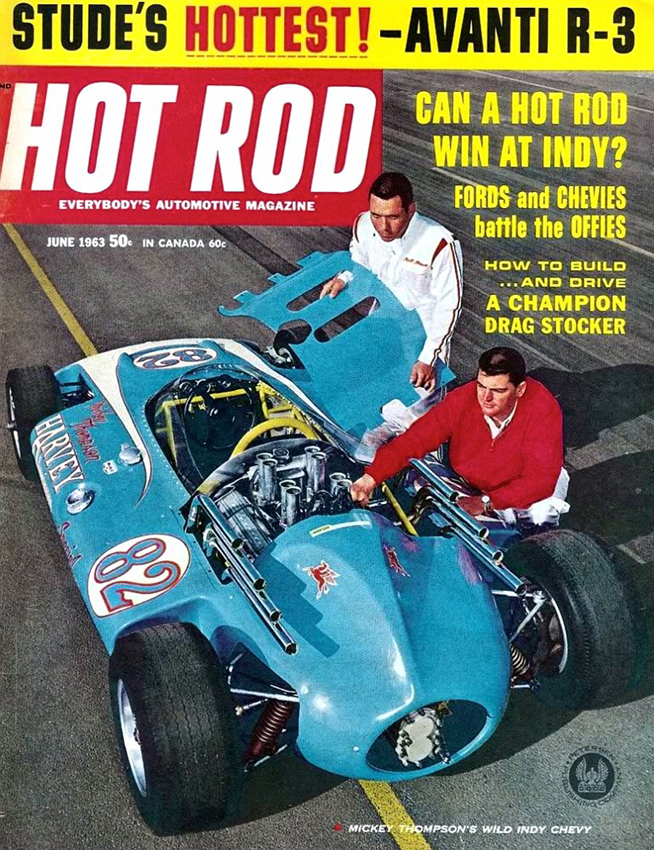 Hot Rod Ma
Mickey Thompson, the last racing maniac
The fast life and tragic death of a racing legend
Mickey Thompson era at Lions Drag Strip
Challenger I

Mickey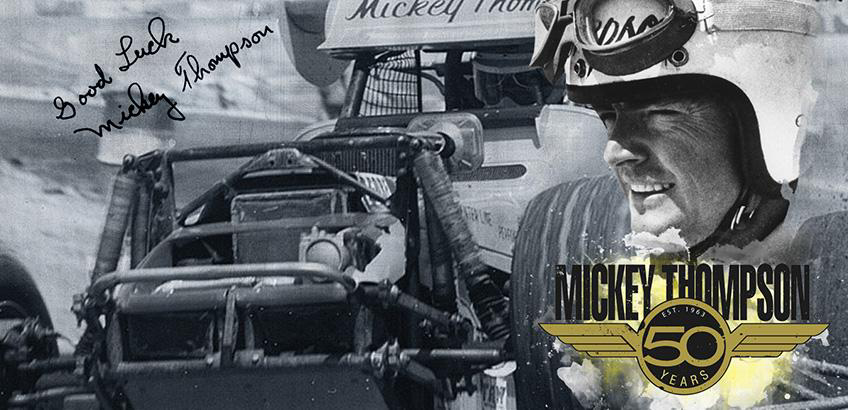 Mickey
Mickey Thompson was the most talented innovator in racing history, and that's saying a lot, but look at his results. When his life was taken from us, the racing future's growth was STUNTED!!!! Who can imagine what else he could have created and brought us. In looking at his racing history up close, I am amazed at what he accomplished. He was a genius. I was lucky to be around him a little bit as he brought new idea after new idea to Lions and then Fontana as the promoter of those two drag strips. He ran 4 jets together and 4 fuelers together at Fontana. it was wild. But more important the cars he designed and built and raced were amazing. He took a Pontiac motor and made it real racey. He was the first to use the big block 427 chevy. He just created and continued to move on to next, then next and so on. He was incredible. I would have liked to work for him just to see the birth of each idea. His loss stunned the racing world. May the person responsible for his and his wife's untimely deaths never see the light of day and burn in hell besides.
I found the following articles on Mickey
Marion Lee "Mickey" Thompson (December 7, 1928 – March 16, 1988) was an American auto racing builder and promoter.
A hot rodder since his youth, Thompson increasingly pursued land speed records in his late 20s and early 30s.[1] He achieved international fame in 1960, when he became the first American to break the 400-mph barrier, driving his Challenger 1 to a one-way top speed of 406.60 mph at the Bonneville Salt Flats and surpassing John Cobb's one-way world record mark of 402 mph.
Thompson then turned to racing, winning many track and dragster championships. In the 1960s, he also entered cars at the Indianapolis 500. Later, he formed off-road racing sanctioning bodies SCORE International and Mickey Thompson Entertainment Group (MTEG).
In 1988, Thompson and his wife Trudy were mysteriously gunned down at their home in Bradbury, California. The crime remained unsolved until 2007, when a former business partner was convicted of having orchestrated the murders
Early years
Thompson was born in Alhambra, California. In his early 20s, he worked as a pressman for the Los Angeles Times while pursuing a lifelong love of hot rodding. He later became involved in the new sport of drag racing. Tireless and innovative, he found success as a championship driver and instinctive automotive technician.
Over the course of his career, Thompson set more speed and endurance records than any other man in automotive history. He is credited with designing and building the first slingshot dragster, in 1954, moving the seat behind the rear axle to improve traction when existing racing tires proved unable to handle the output of increasingly powerful custom engines. This car, the Panorama City Special, debuted at the first NHRA U.S. Nationals at the Great Bend Municipal Airport in Great Bend, Kansas, in 1955. The car ultimately ran a best speed of 151.26 mph (243.43 km/h). A change so momentous would not happen again until Don Garlits introduced the rear-engined digger in 1971. Thompson also was noted for being the first manager of Lions Drag Strip in Wilmington, California, in 1955.
Thompson collaborated with Fritz Voight on a 1958 twin-engined dragster. This car achieved a best speed of 294.117 mph (473.335 km/h). It provided lessons later applied to Challenger I. Determined to set a new land speed record, Thompson achieved fame when he drove his four-engined Challenger 1 at better than 400 mph (640 km/h) in 1960 at the Bonneville Salt Flats, becoming the first American to break that barrier.
In 1962, Thompson entered three John Crosthwaite-designed cars in the Indianapolis 500. Unusually, they used a stock V8 Buick engine, and it was in the rear unlike the front-engined, race-tuned, Offenhauser-powered cars used by most competitors. It was the first stock engine to be raced at Indy since 1946. Thompson's crew, led by Fritz Voigt, was young, smart, and hard working. Working 12- to 14-hour days, the car was designed and built in 120 days. For the race, the engine (enlarged to 4.2-L capacity, the maximum allowed by the regulations for "stock block" engines) had to be detuned because they were concerned it would not last the distance. Despite being more than 70 bhp down on the other cars, Dan Gurney qualified eighth and was in ninth place until a leaking oil seal seized the gearbox and ended his race on lap 94. He was placed 20th out of 33. The team won the Mechanical Achievement Award for original design, construction, and accomplishment. 1963
Thompson's promotional skills pleased the sponsors with the publicity generated that year. For the 1963 Indianapolis 500, Crosthwaite designed the innovative Harvey Aluminium Special "roller skate car" with the then-pioneering smaller profile (12-in-diameter) and wide racing tires (front 7 in and rear 9 in wide) and wheels. Thompson took five cars to Indianapolis - two of the previous year's design with Chevrolet V8 engines and three roller skate cars. One of the new cars, the Harvey Titanium Special, featured a lightweight titanium chassis. Al Miller raced one of the modified 1962 cars to ninth place despite only qualifying in 31st position. Duane Carter qualified one of the roller skate cars 15th, but was only placed 23rd after an engine failure on the 100th lap. The small tire sizes and low car weights caused complaints among the old hands and owners, so for future races, cars were restricted to minimum tire sizes and minimum car weights.
1962 Formula One World Champion Graham Hill tested one of the roller skate cars at Indianapolis in 1963, but refused to race it, citing its poor handling. The recent ruling required 15-in wheels, but the chassis was designed around smaller wheels. Thompson commented: "The car wouldn't handle", adding, "There was too much body roll due to the high center of gravity."
In 1963, Thompson traveled to England, where along with Dante Duce, he demonstrated his Ford-powered top fuel Harvey Aluminum Special dragster at the Brighton Speed Trials. It was then displayed at the Racing Car Show in London in January 1964
1964 Thompson brought three modified 12-in-tired cars to the 1964 Indianapolis 500, but new rules required him to use 15-in tires. The Allstate sponsored team used Allstate tires and Ford engines. The chassis had to be altered to accommodate the larger Ford engines. Two of them qualified for the race. The car No. 84 began the month with Masten Gregory as the driver, but Eddie Johnson in car No. 84 qualified 24th and finished 26th. Dave MacDonald in car No. 83 qualified 14th and died in a fiery crash on the second lap. 1965–1968
Thompson went back to Indy in 1965, but failed to qualify in an attempt with a front-engined roadster. He skipped 1966, but tried again in 1967 and 1968, again failing to qualify either year. The 1967 attempt used a unique all-wheel drive rear-engined design that steered both front and rear wheels, but Gary Congdon was unable to qualify any of the three cars. Post Indy
In 1965, Thompson published Challenger: Mickey Thompson's own story of his life of speed. In 1968, he redesigned the funny car, and went on to win the 1969 NHRA Spring Nationals and NHRA U.S. Nationals with driver Danny Ongais. In his long career, Thompson raced vehicles from stock cars to off-road, and engineered numerous competition engines. He went into the performance aftermarket business in the early 1960s and then, in 1963, he created "Mickey Thompson Performance Tires" that develop36special tires for racing including for Indianapolis 500 competitors.
Thompson founded SCORE International in 1973, a sanctioning body to oversee off-road racing across North America. His wife Trudy and he formed the Mickey Thompson Entertainment Group (MTEG), which ran an indoor motocross and off-road vehicle racing show and competition that brought the sport from the back-country to major metropolitan stadiums and arenas.
On March 16, 1988, Thompson and his wife Trudy were killed by two hooded gunmen outside their home in Bradbury, California, in the foothills of the San Gabriel Mountains.
On the morning of the murder, a pair of unknown assailants waited outside the Thompson home for the couple to leave for the day. Mickey opened the garage door for his wife to pull out in her vehicle, and as he headed for his own car, the gunmen attacked. He was shot and wounded, then dragged out into the driveway while one of the attackers went after Trudy as she backed out. Killing her, the gunman then came back up the driveway, where the other gunman was watching over Mickey and shot him fatally in the head. The attackers then made their escape on the bicycles they had ridden to the Thompson residence.
An intense police investigation failed to uncover either the identity of the mystery gunmen, or a motive for the crime. It remained a dead end until 2001, when former Thompson business partner Michael Frank Goodwin was charged in Orange County, California, with the murders. Before a trial could be completed, that case was overturned on jurisdictional grounds by the California District Court of Appeal. On June 8, 2004, Goodwin was formally charged with the murders in Pasadena in Los Angeles County. In October 2006, a Pasadena Superior Court judge ordered Goodwin to stand trial.
On January 4, 2007, a jury found the accused guilty of two counts of murder in the death of Thompson and his wife. Goodwin was sentenced to two consecutive life-without-parole terms. A subsequent motion for a new trial was denied. In the 2015 California 2nd District Court of Appeal ruling, although no direct evidence connected Goodwin to the case, the array of circumstantial evidence was found to be "overwhelming".
The murder investigation was the subject of an episode of NBC's Unsolved Mysteries and Investigation Discovery's Murder Book. It was also the subject of the April 28, 2007, episode of the CBS television program 48 Hours Mystery. The 2004 CSI episode "Early Rollout" was based on this murder case. TV coverage, and its fictionalization through CSI, were cited by the defense team in the murder trial as having created a "folklore" around the case, preventing a fair trial.
The two triggermen have not been located.
Thompson, his wife, and his pets are interred in the Rose Hills Memorial Park, in Whittier, California. Awards
Thompson was inducted posthumously to the Motorsports Hall of Fame of America and the International Motorsports Hall of Fame in 1990. Thompson was ranked No. 11 on the National Hot Rod Association Top 50 Drivers, 1951–2000 Thompson was inducted posthumously to the Off-Road Motorsports Hall of Fame in 2007, and the Automotive Hall of Fame in 2009.
Only one week remains until the kickoff of the 2016 NHRA Mello Yello Drag Racing Series. With the Circle K NHRA Winternationals almost upon us, this week's look into the National Dragster photo archives continues last week's theme and brings us to another Winternationals champion from 1961: Middle Eliminator winner Mickey Thompson. Thompson made his mark in several competition arenas, including the Indianapolis 500, Bonneville, and off-road racing. In addition to being a driver, Thompson was a team owner, track operator, and race promoter. He founded SCORE International; Mickey Thompson Entertainment Group, which ran indoor off-road-vehicle racing in major stadiums; and Mickey Thompson Performance Tires, which began as a producer of special tires for racing. Here are a few photos from Thompson's extensive racing career.
Thompson achieved land-speed-record history in 1960 with a one-way top speed of 406.60 mph with his four-engine Challenger 1 at the Bonneville Salt Flats. His Challenger 1 is on display at the Wally Parks NHRA Motorsports Museum presented by the Automobile Club of Southern California.
Thompson worked with Pat Foster to redesign the Funny Car chassis in 1968 to include such features as a dragster-style roll cage and narrower framerail dimensions. Thompson's Danny Ongais-driven Mustang Mach 1 Funny Car dominated competition in 1969, and Ongais won the NHRA Springnationals and Nationals that year.
In 1961, Thompson earned the first Winternationals Middle Eliminator title by defeating the Hirschfield & Buky entry in the final. That year he also broke eight FIA international records and six of 10 American national records.
At the 1962 NHRA Nationals, drag racing pioneer Jack Chrisman drove Thompson's 432-cid aluminum Pontiac-equipped Dragmaster car to an 8.76, 171.75-mph win over Don Garlits in the Top Eliminator final.
Thompson is credited with designing and building the first slingshot dragster in 1954, which positioned the driver behind the rear axle to improve traction.
The last Funny Car with which Thompson was involved was the Revelleader Grand Am, which had a body that Thompson designed and commissioned. Thompson, with original 1973 driver Butch Maas, had several notable drivers in the car in the next couple of seasons, including Charlie Therwanger, Larry Arnold, Bob Pickett, and Dale Pulde, after Maas suffered burns in the car in a nasty fire in Gainesville. Pulde drove the car to a national record 6.16 at the 1974 World Finals.
Stow, OH - 04/04/13 - The late Mickey Thompson was recently recognized with the prestigious Shav Glick Award. Justice Brothers presented the award on March 24 at Fontana Motor Speedway prior to the start of the NASCAR Sprint CupSeries Auto Club 400. Named for the longtime L.A. Times motorsports Hall of Fame journalist Shav Glick who passed away in 2007, the award recognizes an industry personality who has made valuable or distinguished contributions in the state of California.
The 2013 nominees included George Follower, Tom McEwen, Chris Pook and Mickey Thompson. Ed Justice, Jr., president and CEO of Justice Brothers, made the presentation during prerace ceremonies.
"We are very proud that Mickey Thompson has been selected to receive this very special award in recognition of his substantial contributions to the industry here in the state of California," stated Ken Warner, VP sales and marketing, Mickey Thompson Performance Tires & Wheels. "It is especially meaningful to us and to the Thompson family as we celebrate the company's 50th anniversary this year."
The legendary Mickey Thompson was the first to develop the 'sling shot' dragster, built and raced funny cars and expanded to off-road racing in the 1970s. He later founded SCORE International and began building his own versions of off-road sprint cars for his indoor stadium off-road racing series. An innovative racecar driver, designer and promoter, Mickey Thompson held 485 national and international speed and endurance records at the time of his passing. His family and the company he founded remain dedicated to his legacy
Created 2/13/19