(RIP) Kenny and Carolyn Safford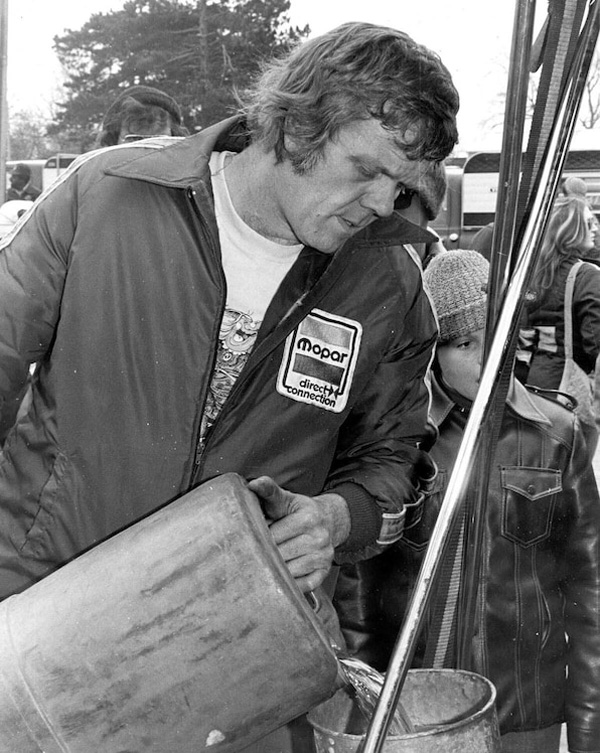 Kenny
Kenny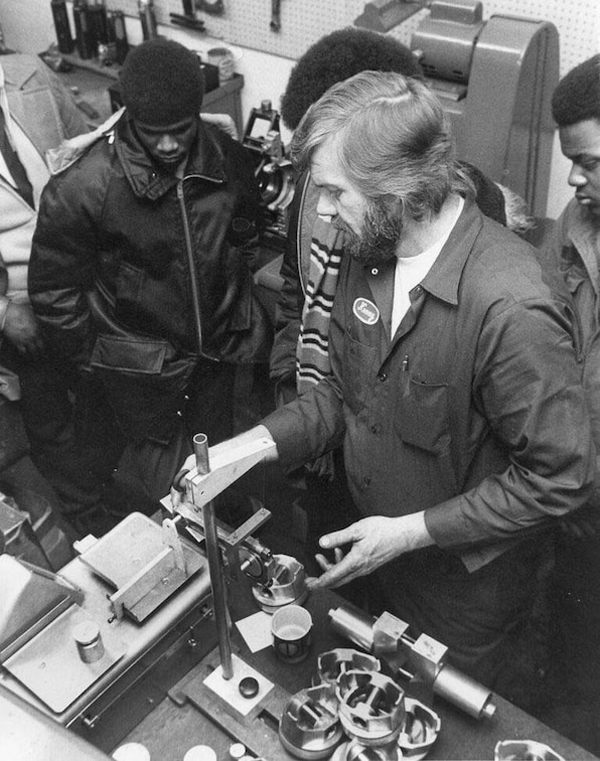 Kenny
Kenny
Kenny at a reunion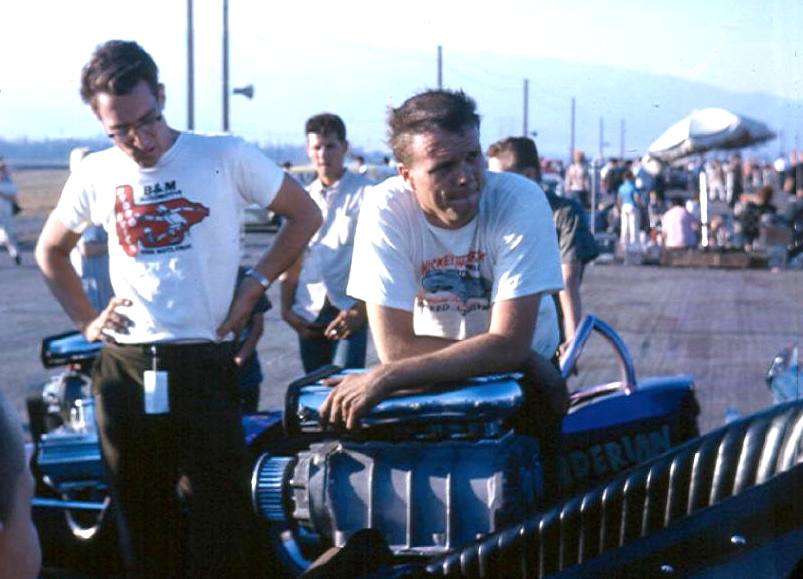 Kenny before a race
Kenny and the race queen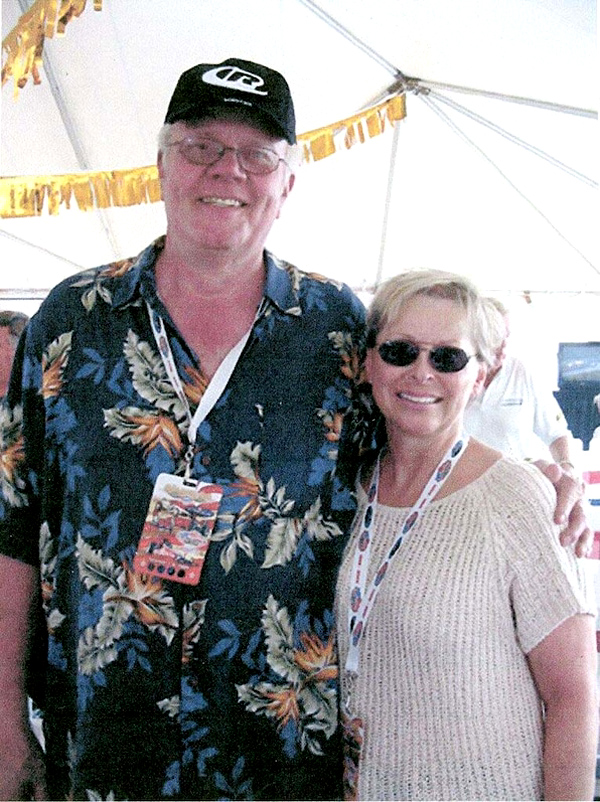 Kenny and wife Carolyn
Kenny with Ted Gotelli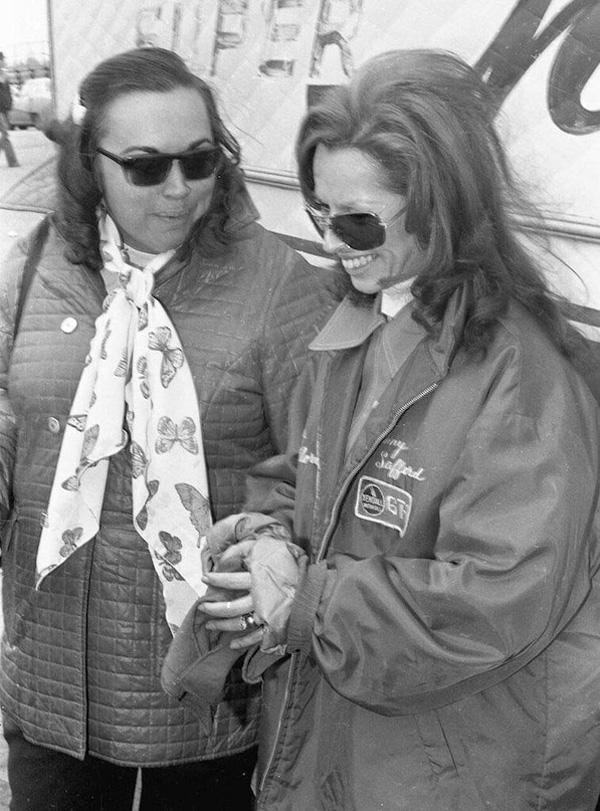 Donna on right
Kenny with Donna and Lynn Prudhomme
Kenny with Krisi and Ken Jr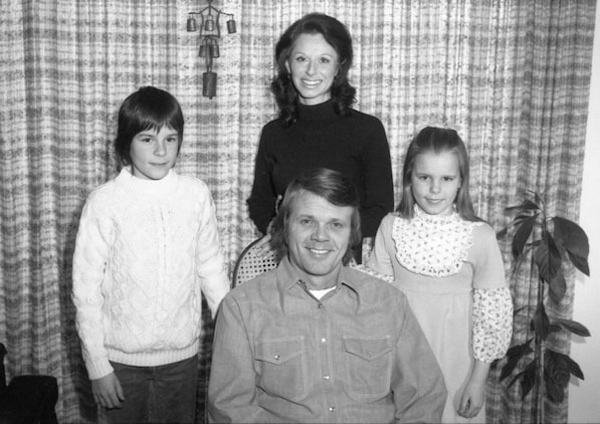 Kenny with Donna, Kristi and Ken Jr
Kenny with Al Bergler, Carolyn, Tommy Ivo, Kristi and Ken Jr
Kenny in car with Don Gaide, Rod Peppmuller and wife Carolyn
Kenny with Donna, the race queen and Kevin Martinie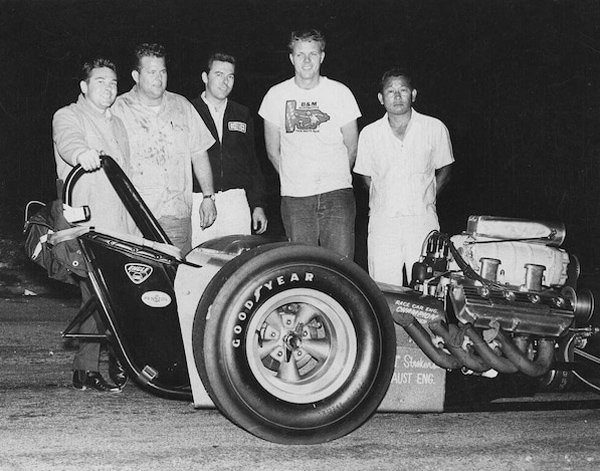 Kenny with the B & M Torquemaster team 1965 with Bob Spar, Dave Zeuschel, Don Spar, and Mabo Saguy.
Ron Pellegrini, Twig Ziegler, Don Schumacher, Nelson Carter, Harry Hibler, Pat Foster, and Kenny in 1962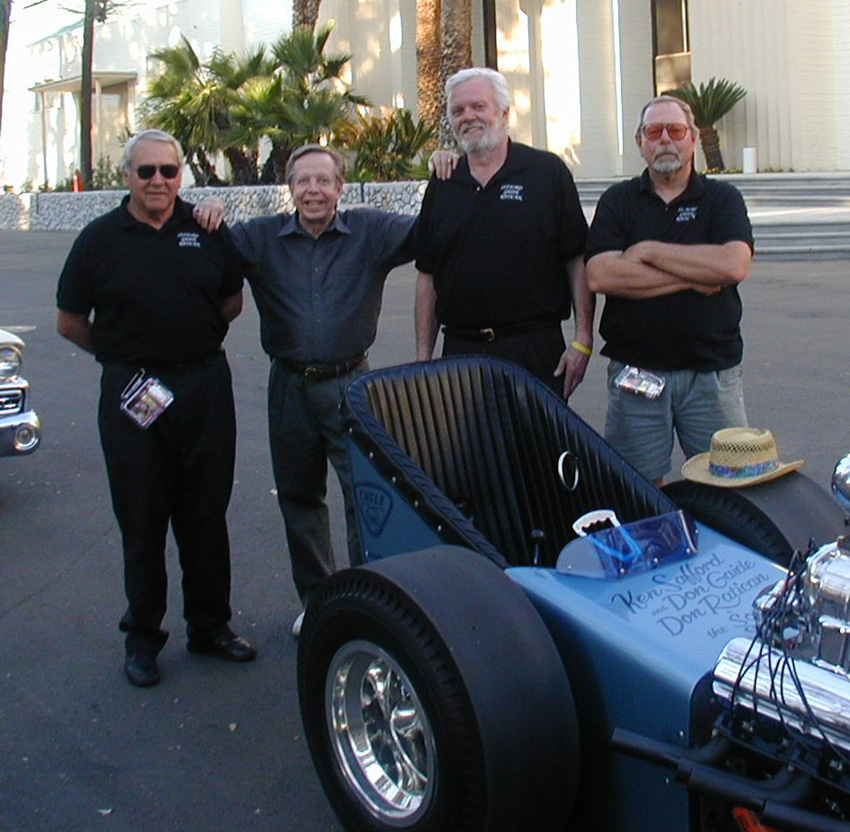 Kenny with Tommy Ivo and a restored Sour Sisters car
Don Prudhomme, Don Moody, Tommy Ivo and Kenny off riding motorcycles
Kenny and crew at Indy Nationals 1978 with Dave Settles driving
Kenny tends motor with Dave Settles in the seat
Kenny with Lee Leons
Kenny and team with the Olds car at Lions
Kenny posing with the Stone, Woods & Cooke funny car
Kenny in the seat
Kenny warming up the Gotelli top fueler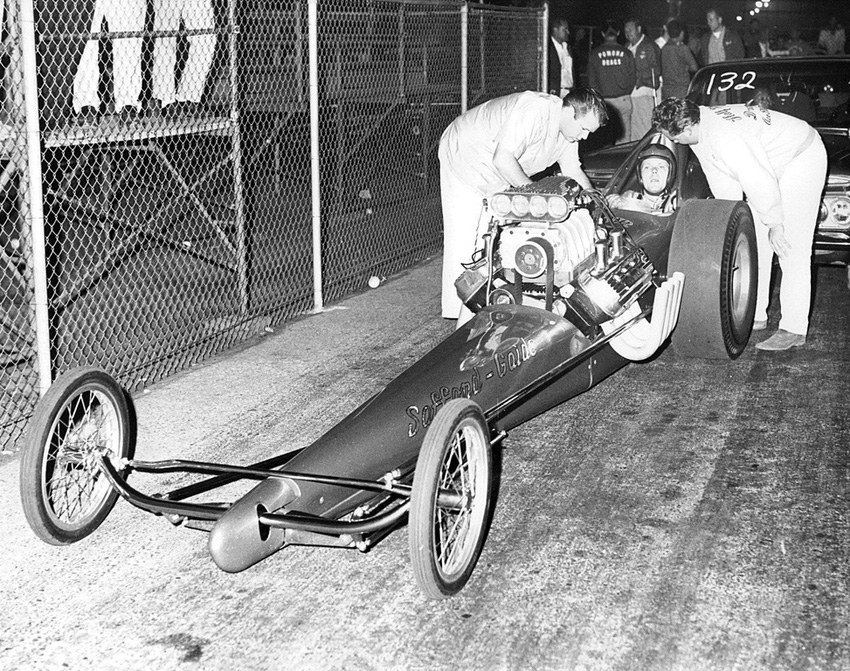 Kenny in the Shark Safford and Gaide car
Kenny in the seat of a funny car
Kenny with Larry Bowers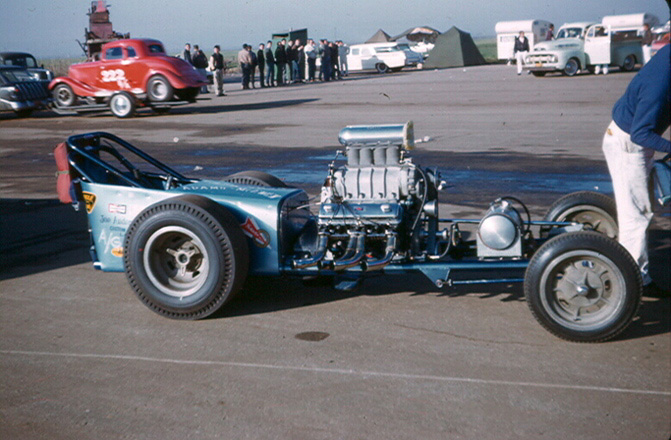 An old Sour Sisters car
The Olds powered Sour Sisters car was always a good thing to see
The Sxour Sisters car
Kenny getting a push at Lions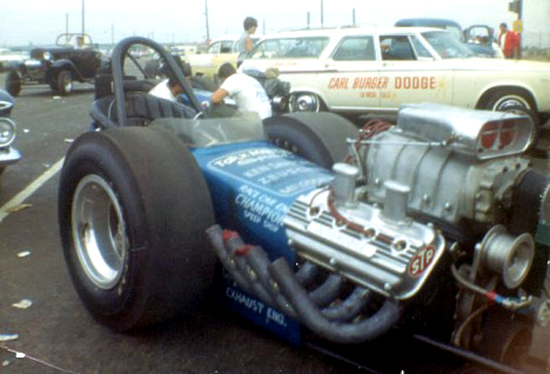 Kenny's "wicked" dragster
The Shark car
Shark car
Kenny ready to go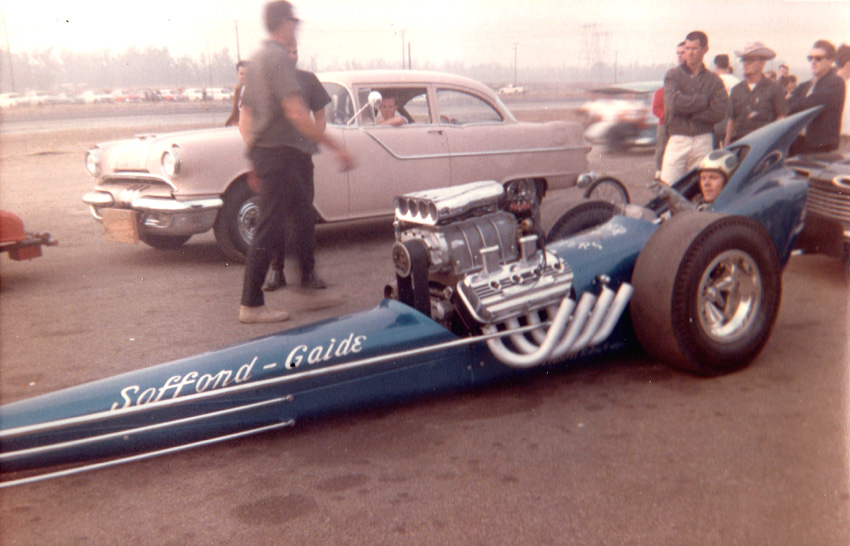 Kenny at Fontana, I think, it's from my old brownie
Kenny in another one I took
The Sour Sisters car at Green Valley in 1963 when I was there helping a Super Stock Mopar racer friend
Another shot
This one I took at Ascot I think
Shark car at Carlsbad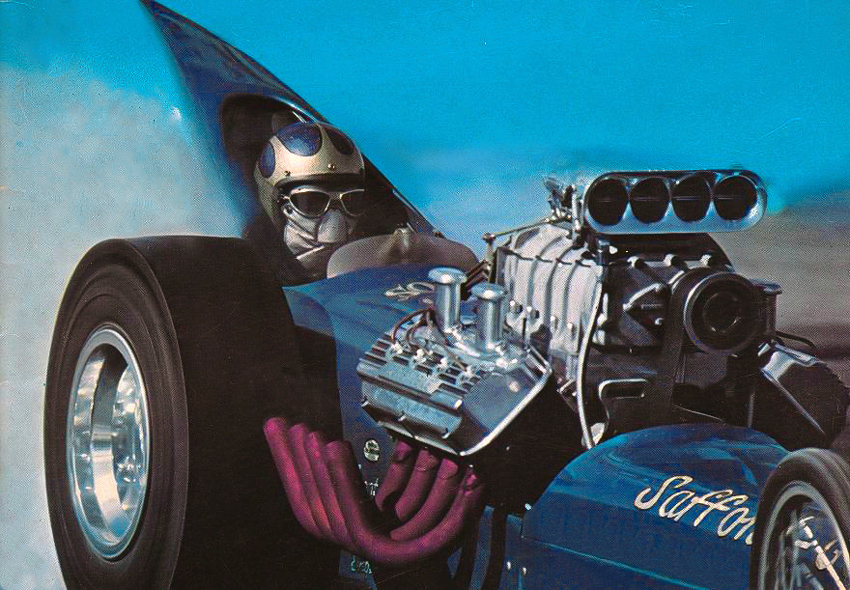 Kenny on the gas
Kenny at Lions
Kenny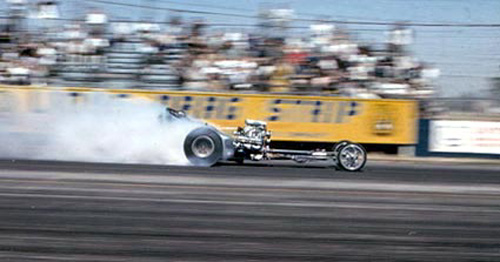 Kenny at Lions
Kenny in Gotelli's car
Safford, Gaide, Ratican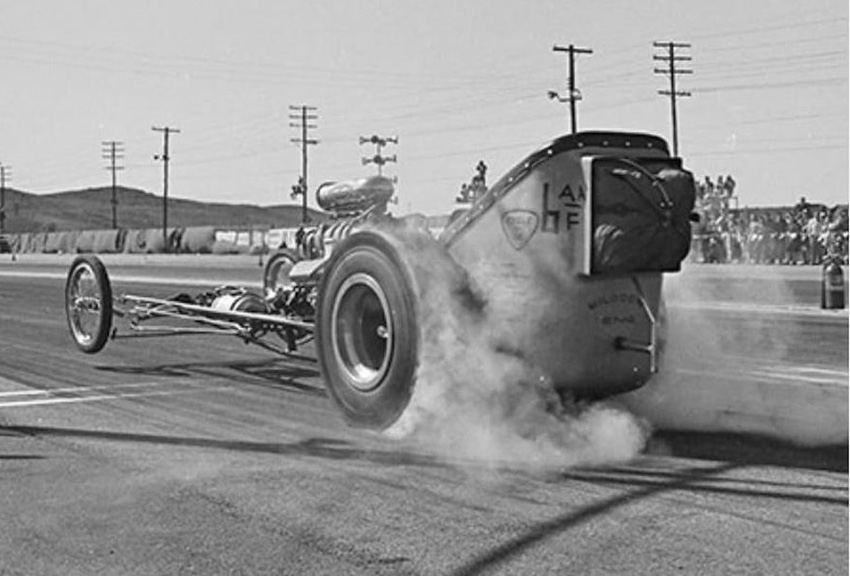 Safford, Gaide, Ratican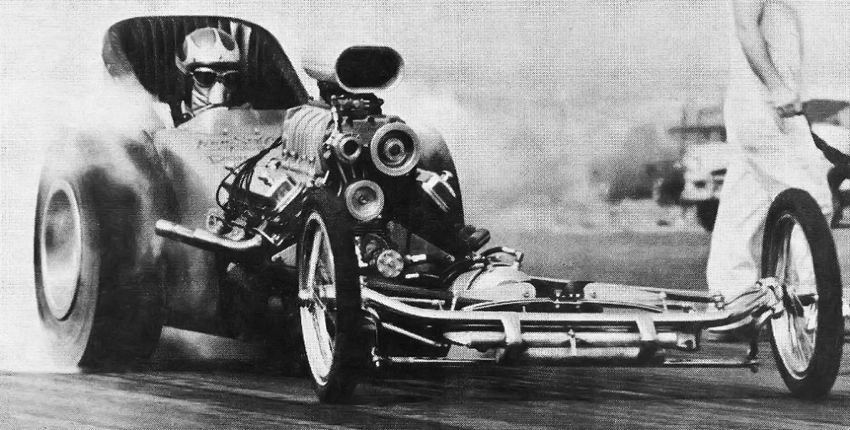 Safford, Gaide, Ratican
Safford, Gaide, Ratican
Safford, Gaide, Ratican
Safford, Gaide, Ratican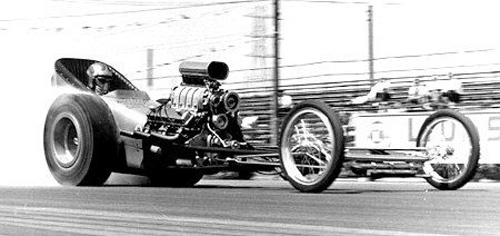 Safford, Gaide, Ratican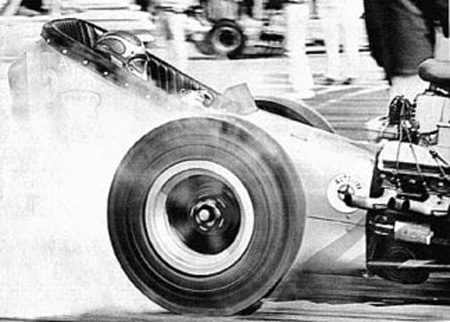 Safford, Gaide, Ratican
Shark car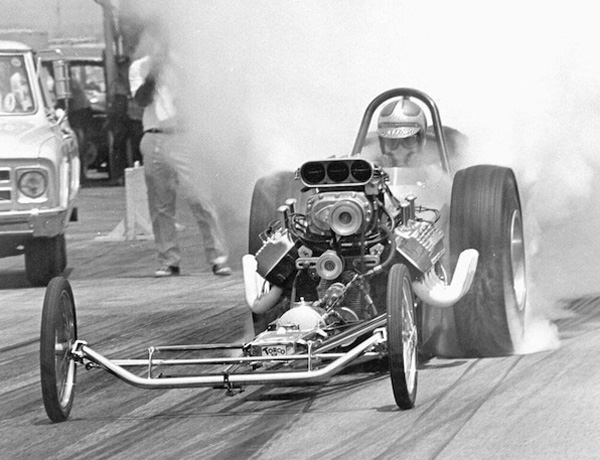 Kenny in Gotelli carat Irwindale 1967
Kenny at Irwindale
Kenny at Lions
Kenny lined up
Kenny in the Shark car and the push car El Camino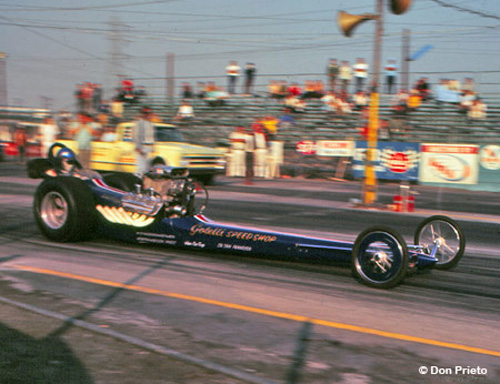 Kenny in Gotelli's car at Lions
Kenny clowing around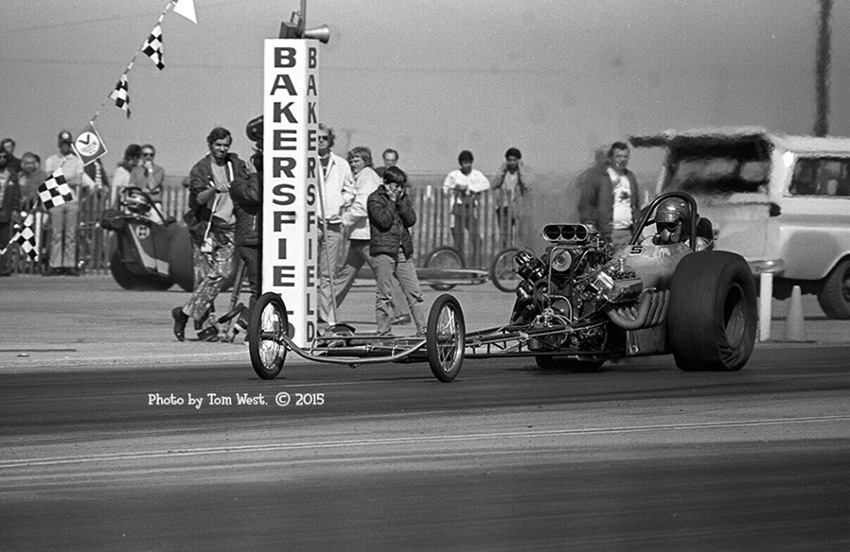 Kenny in Larry Bowers fueler at Bakersfield

Kenny in the Torquemaster car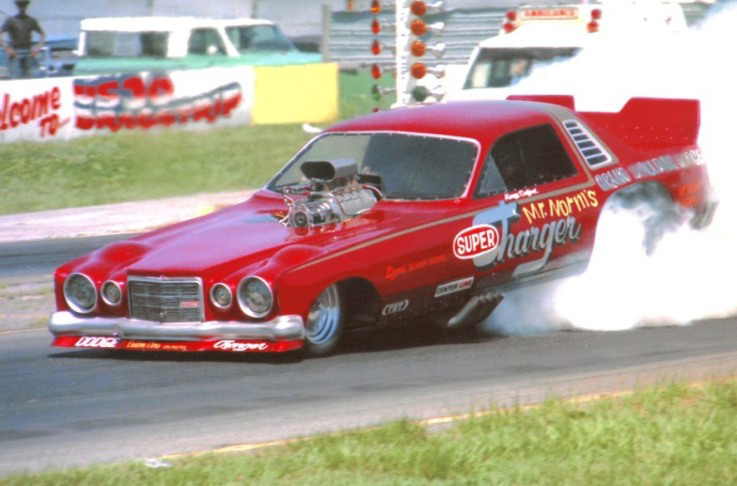 Kenny in Mr Norm's Charger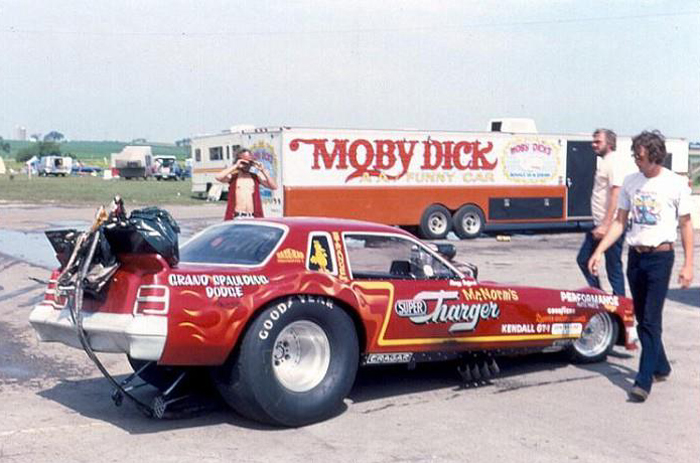 Kenny and the Mr Norm's Charger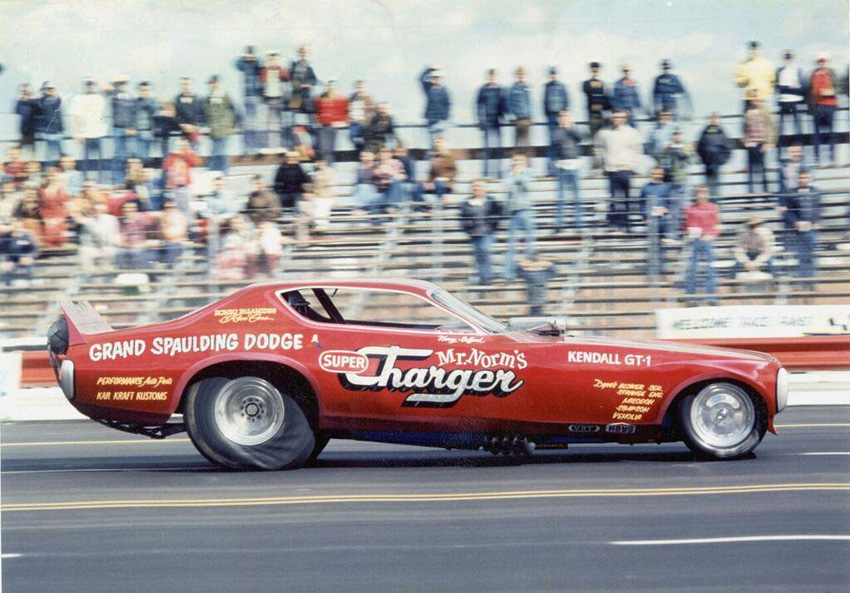 Kenny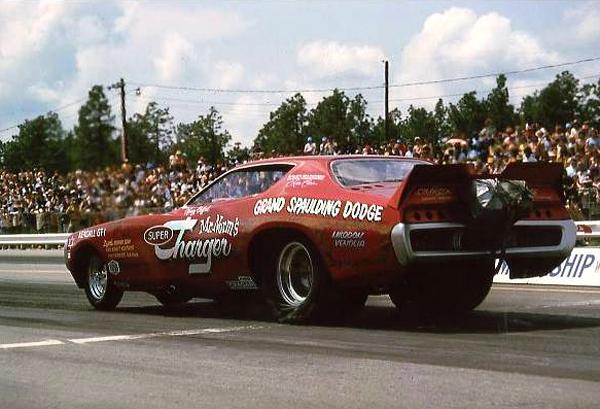 Kenny
Kenny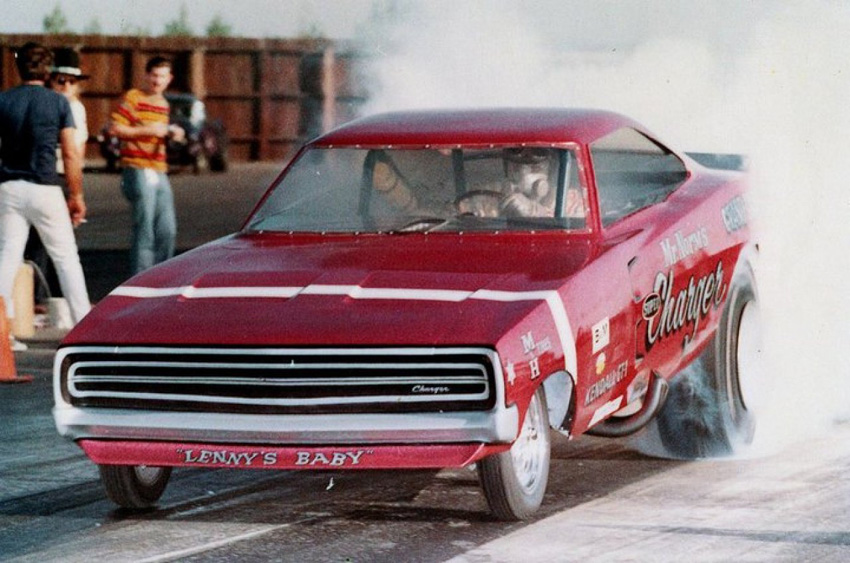 Kenny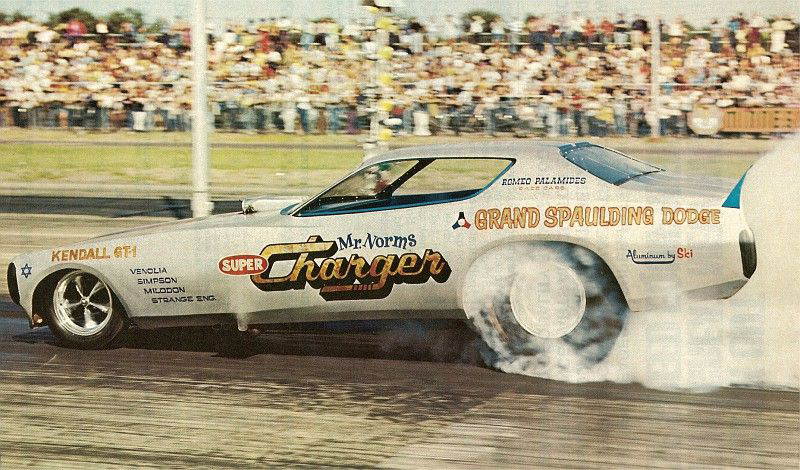 Kenny
Kenny's ride
Kenny in Gotelli's car at 1969 Winternationals at Pomona
Kenny lining up the Sour Sisters car
Kenny in staging
Kenny, right, against Chris Karamesines at San Gabriel 1960
Kenny far side against Sturgeon at Lions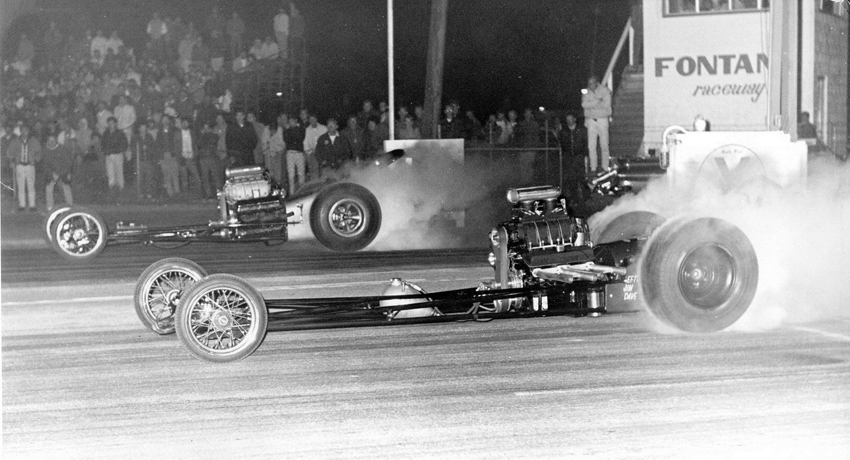 Kenny near side smokin's his way to a win
Kenny near side out first
Kenny against Jimmy King at 71 Winternationals
Cacklefest at Bakersfield
1
2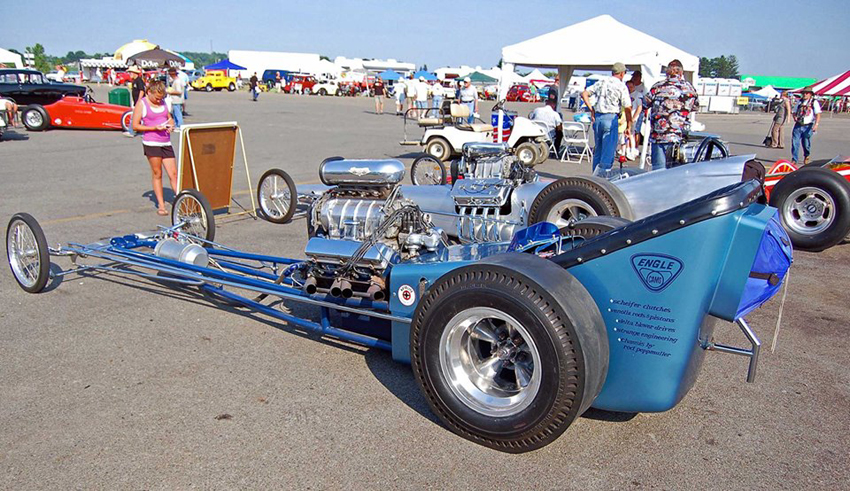 3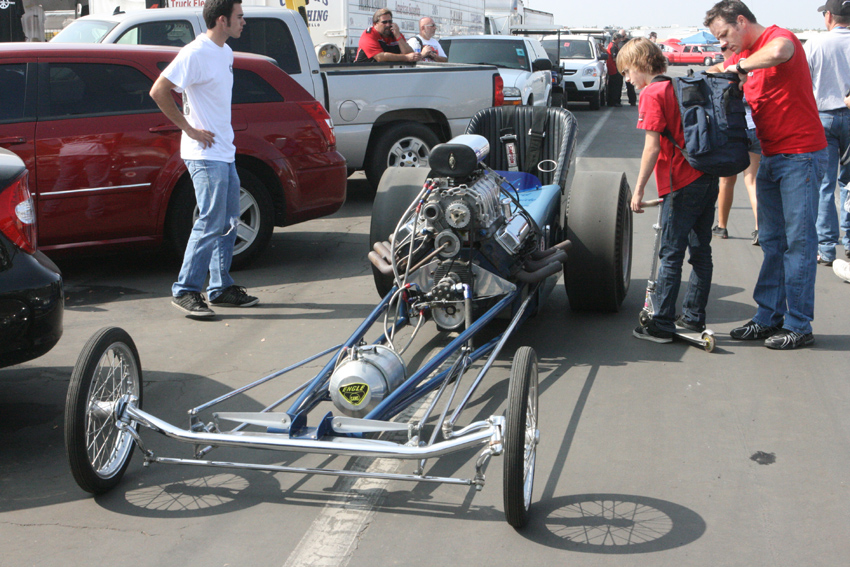 4
5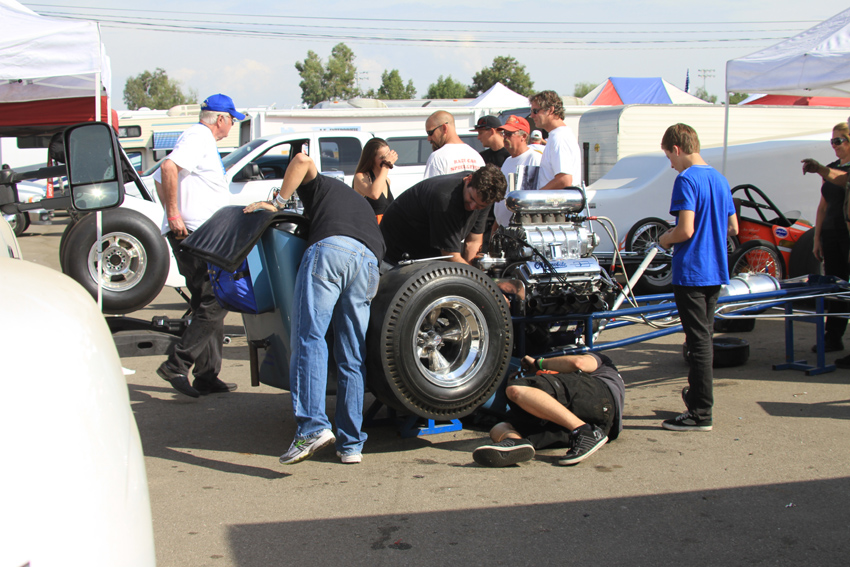 6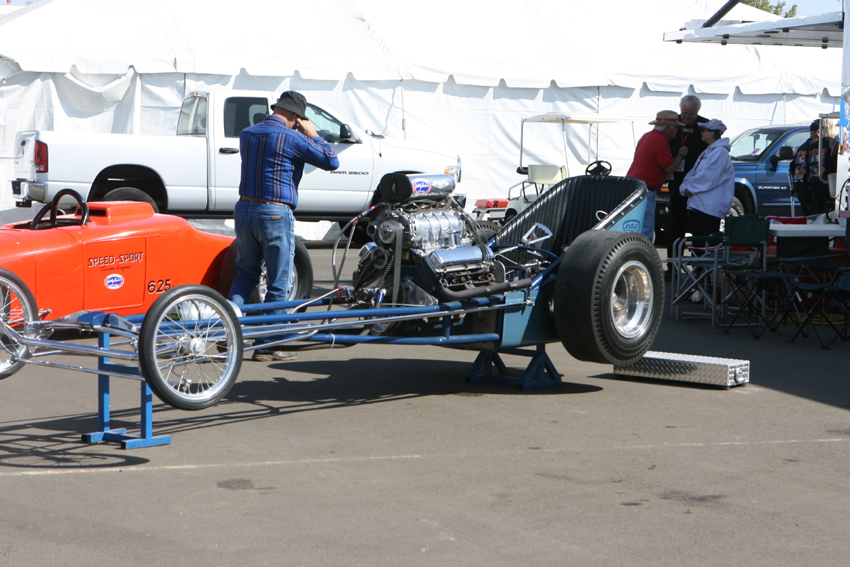 7
8
9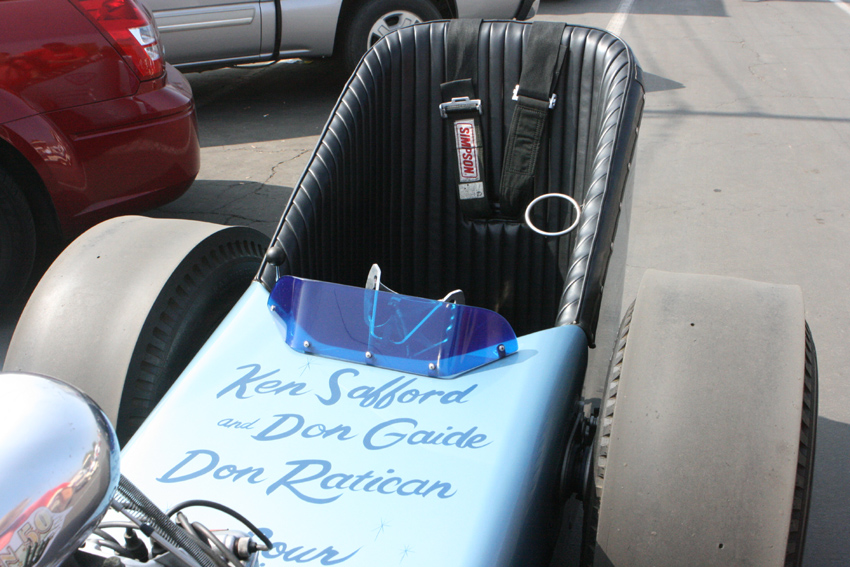 10
11
12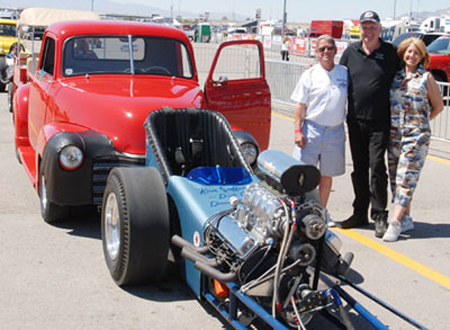 13
14
15
16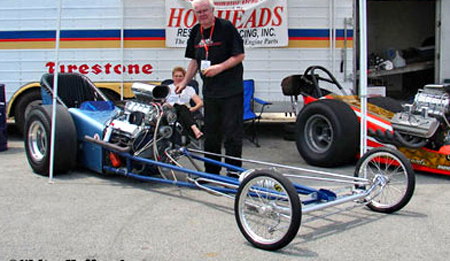 17
18
19
20
21
22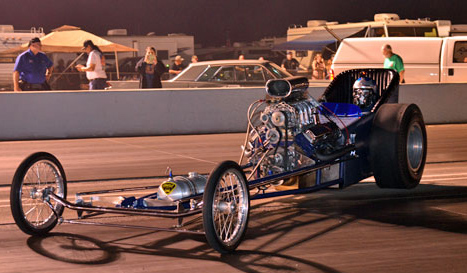 23
24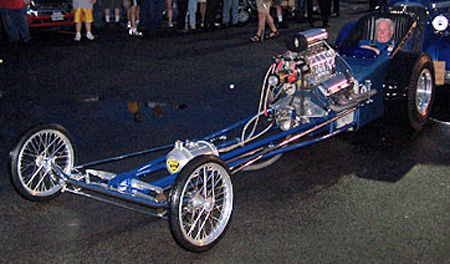 25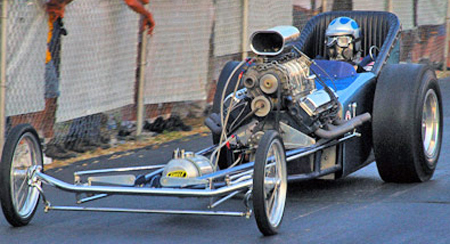 26
27
28
29
30
31
32
33
34
34
35
Apr 23, 2014 Brian Lohnes 1320 Drag News
Famed Drag Racer Kenny Safford Dies – Career Marked With Strong Performances In Well Known Cars
There was a time in the sport of drag racing that drivers mattered more than they do now. Don't get all weird on us here and think that we're taking a pot shot at today's modern crop of professional drag racers because are not. The men who laid the cobblestones of drag racing's first proverbial streets were of a different breed. For a span of more than 15 years, Kenny Safford was one of the best drivers that the sport had ever seen. From his early days of driving the famous "Sour Sisters" Oldsmobile powered top fuel dragster in the 1960s through his time with the Champion Speed Shop and "Terrible Ted" Gotelli, all the way into his time as a racer on the Coca Cola Cavalcade of Funny Car Stars, Safford was respected as a racer and as a person. He was not a guy that generated a lot of controversy and seems to us like a real "racer's racer".
Another neat thing about Safford is that he was a member of the famed "Road Kings" car club of Burbank, California. This car club is still in existence and it was one of the great incubators of drag racing talent in history. How can we say that? Has another club turned out guys like Ivo, Prudhomme, Safford, Tony Nancy, Bob Muravez, and a host of others? We didn't think so. By all accounts, Safford was active and involved with the club right up until the end and this is not only a great testament to him but also the club which has remained close as the years have gone by. Hot rodders are hot rodders and we all love to hang out with one another.
During an era where drivers truly put their lives on the line every time they strapped into a car, Kenny Safford proved himself to be an exemplary talent. The foundation he built for himself in the early 1960s during drag racing's growth spurt paid huge dividends for him when he was front and center as a recognized talent when the drag racing cultural explosion took place just a few short years later. As recognition and proof of a career well raced, Safford was inducted into the International Drag Racing Hall Of Fame in 2002.
Kenny Safford passed away in 2014 at the age of 72. He is high on my list of heroes. He could outwork several ordinary men, so he accomplished much. He was a dedicated, loving husband to Carolyn for 50 years and a great dad to Kenny Jr. and Kristi. As a professional drag racer, he won big on small budgets. He was an outstanding mechanic, machinist and tuner. He was a teacher who took disadvantaged kids into his business and gave them vital skills. Perhaps most importantly, he was a kind and generous man. I was a small part of Kenny's world for just seven years, when we both lived in the Chicago area, and like all who knew him, I called him friend. This is his story, as told by Carolyn, Kenny Jr., Kristi, Kevin Martinie, Gary Dyer, Dale Pulde, Bob Muravez, Don Prudhomme, Tom Ivo, Austin Coil, and the rest of Kenny Safford's many drag-racing pals. —Paul Stenquist
Kenny Safford didn't just live the California hot rod dream, he helped create it. When he was just a year old, his parents left the cold north of Minnesota and followed the setting sun to California. A 1958 graduate of Hollywood High and classmate of Yvette Mimieux, Ricky Nelson, and other celebrities, Kenny grew up in the heart of Tinseltown, but he wasn't born to the life of leisure that celebrity children enjoyed. He was a poor kid in a rich-kid school. The Safford family budget and their home on Treasure Trail were modest.
"It was a little, teeny house," said Carolyn Safford, Kenny's wife and lifelong racing partner, when I interviewed her for this article. Kenny's mother was divorced, and money beyond what was required to stay alive was nonexistent. Kenny was light years removed from the typical Hollywood kid. He was a nuts-and-bolts kind of guy—a tall, strapping young man who understood the value of hard work and an honest, even-handed approach to life.
"Kenny worked from the time he was 14," Carolyn said. "He was tireless and determined."
Diligence had its rewards. Kenny bought his first car while still a high school sophomore. It was a 1940 Ford with stout Buick V8 power, just the kind of ride a guy needed if he was going to date at Hollywood High. Before he graduated, Kenny already had his second car, a 1957 Chevy with a warmed-over 301.
Kenny's mother was very permissive," Carolyn said. "He would street race, and she would scold him but never punish him."
Perhaps mom Safford understood that the love of fast cars and the need to race is a powerful motivator that makes otherwise responsible people do less than responsible things. If Kenny played it fast and loose as a teen, he matured rapidly and became known as someone you could count on to do the right thing.
"He was the most honest man in business and personal relationships," Carolyn said. "He never cheated anyone intentionally in his life."
While Kenny was street racing in Hollywood, a guy who would have a major impact on his life and that of many other drag racers was holding forth on the other side of the Hollywood Hills in Burbank. Tom Ivo had made his mark as a teen actor, appearing in numerous feature films and television shows, but his true loves were drag racing and the Road Kings car club.
Kenny knew a good thing when he saw it, and soon he was a regular at Ivo's garage, where he would chase parts for Ivo and club members, including Don "Beachcomber" Johnson, Bob "Freight Train" Muravez, Ed Janke, Tom McCourry, Rod Peppmuller, and Jim "Magic Muffler" Miles. Most of the guys were a few years older than Kenny and another teen joined the club shortly after he became part of the crew. "We were damn good buddies," said Don Prudhomme. "Kenny was one of the guys. We remained friends to the end."
Of all the Road Kings, Muravez was probably closest to Kenny. "At one point, I named [him] as beneficiary on a life-insurance policy," Muravez said. "That's how tight we were. Kenny was a friend to everyone. He was a fun guy—always had a smile on his face. All of the Road Kings were pals. We hung out at Bob's, dated the same girls. People have no idea how much fun Southern California was back then."
Though the Road Kings were resurrected in the 1980s, they're primarily a hot rod and car-show club, but in the 1950s, they were deep into drag racing and many achieved national prominence, including Kenny Safford. More importantly, they were loyal to each other and forged bonds that would last a lifetime.
"We traveled up to Bakersfield for the first U.S. Fuel and Gas Championships in 1959," Ivo said. "It was the Woodstock of drag racing. There were so many people in town for the race, they didn't know what to do with them all. We put 10 guys in one motel room and had a ball. We were a bunch of kids."
With the Road Kings showing him the way, Kenny went right from the classroom to the dragstrip. While partying at the motel was part of drag-racing life, what happened on the strip was much more important, and Kenny soon showed what he was made of, claiming Top Stock runner-up in his potent 1957 Chevy. The 17-year-old Hollywood street racer eventually lost to a young lady named Shirley Shahan. The Road Kings undoubtedly had something to say about that.
Soon thereafter, Kenny partnered with Don Johnson on a Buick-powered C/Gas dragster. Buick was the Ivo engine of choice. The Road Kings garage was rich with nailhead motor parts, and Ivo's extensive knowledge of them was available to all. Don and Kenny did well, running 135 mph against the 138-mph C/GD record.
That car was sold after a handful of outings and Kenny, who worked daytimes as a line mechanic at a Chevy dealership, began work on a Top Gas dragster with Don Gaide. Rod Peppmuller, another lifelong friend, did the chassis and built the Road Kings club dragster as well. It was powered by a carbureted Chrysler, and the guys took turns driving it. The Road Kings club car was the first digger ride for both Safford and Prudhomme.
To earn spare money, Kenny took on some engine building for the supercharged Chevy digger of Jenke and Muravez. As payment, Muravez would let Kenny drive the dragster. His pass was usually the first run of the day and frequently the fastest.
"Kenny was pretty much good at everything," Prudhomme said. "He was a step above me as a mechanic and tuner back then. We all took junkyard parts and turned them into something special, but Safford had a knack for doing it well."
The Safford and Gaide Olds digger premiered in the spring of 1960 and soon made its mark in Top Gas. Don Prieto, writing in Drag Racer magazine said, "During the races, Don Gaide spent so much time whining and complaining about rules and regulations that he earned the team a nickname, 'Sour Sisters.'"
Ivo tells a slightly different story: "Gaide's dad had a building in the valley. [Dave] Zeuschel and I were wrenching a car in the front of it while Kenny and Gaide were working on their Olds-powered dragster out of the back. We raced often, and I would keep a running tab of wins and losses on a chalkboard. It was all in good fun, but there was often some gentle razzing that led to grumbling, particularly from Gaide. I nicknamed them the Sour Sisters. To my surprise, they embraced the name." To this day, that legendary Olds digger is known as the Sour Sisters car, and it holds a place of honor in the NHRA museum.
The car was successful as a Top Gas dragster, but the lure of nitro proved too powerful to resist. Soon, Kenny and Gaide were looking at a pile of broken parts. That's when they were approached by Don Ratican. He had been successfully running fuel-fired Olds engines in a Fiat Coupe, but was anxious to see how well his motors could do in a digger, so the three joined forces (with Ratican becoming an honorary Sour Sister, whether he liked it or not). Soon, the car was winning regularly, and by 1963 it was rated No. 6 in the Drag News Top Ten, a ranking of the best fuelers in the country and the biggest game in drag racing in the 1960s.
Right around that time, the Road Kings got together for fun. "I met Kenny at a party at Bob Muravez's apartment in Burbank," Carolyn Safford said. "I had gone there with girls who were dating some of the Road Kings."
Carolyn added that she had been dating Muravez, who would later drive the "Frieght Train" as Floyd Lippencott Jr. "I met Carolyn over a washing machine," Muravez said. "I was a Maytag repairman and her mother called me out to fix their machine. We dated as friends for a while."
"Kenny and I hit it off right away," Carolyn said. "Around the time we met, he had just finished the Sour Sisters car, and he took me to my first drag race at Lions. We dated for about a year and got married. Our lives revolved around drag racing. All of our friends were drag racers. It was our work, our social life, and our passion. It was a wonderful time."
Campaigning the successful Olds fueler was a large part of what made life so wonderful. The car continued to do well, and at the 1964 Winternationals it took top speed honors at 195.22. Though certainly a match for the Chrysler cars of the day, the writing was on the wall. Keeping that motor together under that kind of duress required extreme measures, and extreme measures were costly. Chrysler power was the obvious answer.
As the calendar turned to 1965, Ratican went off in another direction, so Kenny, Gaide, and Carolyn chased quarter-mile glory without him. The beautiful car they introduced early in the year was dramatic in appearance with a full body, blue-metalflake paint, and an elongated tail. Dubbed "The Shark Car," it packed Chrysler power, but just to confuse the folks and pay tribute to their favorite brand, the engraved rocker covers said "Oldsmobile," which led to some interesting speculation.
Both the car and the pseudo Olds engine disappeared from the scene midseason, when Kenny parked the Shark to drive the well-financed B&M Transmissions Top Fueler. The car was built to promote a torque converter drive system B&M had developed called Torkmaster. Dave Zeuschel provided the engines and Milodon Engineering contributed equipment and technical assistance. Zeuschel and Kenny would become lifelong friends, and in the years that followed, Kenny would spend downtime building race engines in his friend's shop.
The Torkmaster was potent, but difficult to tune due to the torque converter. Kenny set low e.t. almost everywhere he raced and established a new Fuel Dragster record of 214 mph the third time out. But he did it at Fremont, which left other racers shaking their heads and muttering, "Fast clocks."
The following week at Long Beach, Zeuschel, Safford, and company shut everyone up with a 7.36-second, 214-mph sprint and proceeded to win the show with a couple more 214-mph runs. That season, the car would win 75 percent of its races.
Before the next season had gotten underway, B&M decided to turn the car over to Prudhomme for a national tour. Exactly why is somewhat of a mystery. Forty years ago, when I wrote a Safford article for Super Stock & Drag Illustrated, Kenny told me B&M opted for Prudhomme because he had experience on a national stage. That seemed to make sense, but I couldn't help but think most men would have been offended by the switch. Being upset at what some might consider a slight wasn't Safford's style.
"If my taking the seat in the B&M car bothered Kenny, he never mentioned it," Prudhomme said. "I had picked up a bit of a name in the Greer-Black-Prudhomme car and then won the Winternationals in Roland Leong's 'Hawaiian.' Perhaps Spar thought my name was promotable. But as a tuner and mechanic, Kenny had an edge on me."
Kenny was far from finished. The Shark was still in his garage, so he made a deal with Milodon to put a new engine in it. Shark bit off some big numbers, and Kenny was rolling again. The car's success made it valuable, however, and he had to say yes when a guy from Northern California made the young racer an offer he couldn't refuse.
From 1967 through 1968, Kenny drove the "Gotelli Speed Shop Special." Like Safford's previous rides, Ted Gotelli's car was very successful and recorded numerous big wins, including the first ever Top Fuel show at OCIR.
All of the Road Kings I spoke to recalled riding motorcycles in the desert during the winter. Apparently, it is a highlight fondly recalled, perhaps as much for the humorous mishaps as for the thrills. However, Ivo's recollection of motorcycle adventures is not very positive. "Everyone who knows me well understands I don't get up early in the morning, but I made an exception for a trip out to the desert to ride motorcycles. I had a brand-new Husqvarna and had just climbed aboard when Kenny came flying by me and drove right into the side of the bike. Kenny ended up on the ground, but he came up smiling. Later we rode up a hill and my bike stalled. Kenny said he could get it started by pushing me downhill. Well, he did, and when the bike started with a roar, I went head over heels, cartwheeling down the hill. That was my last motorcycle outing."
A few of the Road Kings toured nationally in the summer months, booking dates and making money across the eastern half of the country, but faithfully returned to California for the cold months. Maybe a national tour wasn't such a bad thing if you could come home to the Golden State for the winter?
One day in the winter of 1968, the phone rang in the Safford's Burbank home. B&M's Bob Spar wanted to know if Kenny would take the Stone, Woods & Cooke Mustang on a national tour in 1969 as part of the Coca-Cola Cavalcade of Stars, an eight-car traveling show organized by Midwest promoter Ira Lichey. The car had to perform well, so Spar wanted Safford in the seat. Kenny's mastery of the Torkmaster Top Fueler had obviously left a favorable impression.
Kenny and Carolyn agonized over the offer. Life was good, and the Safford's were now parents to 5-year-old Kenny Jr. and 3-year-old Kristi. But it was a once-in-a-lifetime chance to go fulltime professional. Naturally, the Coke tour started with a meeting in Atlanta. Quoted in a 1976 Super Stock article, Kenny said, "When I walked into the meeting room, Jess Tyree, Marv Eldridge, Fred Goeske, Dick Bourgeois, and Gary Dyer were already seated at a table in the center of the room. The whole thing was very intimidating and the confidence I had felt in Burbank waned in Atlanta." This latest version of the S-W-C Mustang wasn't a proven commodity at that point, and Kenny had handling problems on the first outing at Amarillo. Gary Dyer, who would eventually become a close friend and business partner, helped straighten things out. "Gary took me under his wing," Kenny said in 1976. "I'm indebted to him." Before long, he was wrenching the Mustang out of Dyer's place in suburban Chicago. He continued as a tenant there until well into the late-1970s. That building is where I first met Kenny Safford. In the early 1970s, I worked in the shop next door to Dyer's. I was a crew chief on Ed O'Brien's QuVoe Charger flopper. Cliff Brown and his "Chicago Kid" Mustang were in the same building as well. Dale Pulde also settled in there when he was in town with the Mickey Thompson car. It was a little patch of Funny Car heaven on the banks of Interstate 294, just 45 minutes from U.S. 30 and the big Wednesday-night Funny Car shows. It was a friendly place, frequented by numerous racers, their wives, and even their kids, including Kim Dyer, Karen Minick, and the Safford children. There were lots of smiles and good times, but no one smiled more than Kenny Safford, the gregarious, big-hearted giant. He eventually did very well with the S-W-C car, scoring several Coke circuit wins in appearances at 76 different tracks nationwide, while Dyer took the championship in the potent "Mr. Norm" machine. So the first Safford national tour was a success, and like his Road Kings buddies, he returned to California for the winter.
"I met Kenny right after he got out of the S-W-C Mustang," Dale Pulde said. "It was kind of a tense situation, because Kenny and the car owners had been having words. But I ended up with a deal to drive the car and had to go to Kenny's house in the valley to get some stuff. He was nice as could be and warned me about some issues that turned out to be accurate. He was straight and truthful. A really neat guy. We took care of each other and remained friends to the last.
"I remember talking to Carolyn outside the Chicago shop one day," Pulde added. "I mentioned that Ken looked like a cartoon character with his long legs and slightly odd gait. She said some people called him Big Bird. So next time I saw him, I said, 'Howdy, Big Bird.' Kenny answered, 'Uh-huh.' So that became a routine that continued for years. I would call him Big Bird, and he would respond with an uh-huh."
When Dyer heard that the S-W-C ride was history, he called and asked Kenny if he would drive the Mr. Norm car for the 1970 season, starting with the winter races in California. It was a good deal financially, so Kenny was nodding in the affirmative before he could hang up the phone. Dyer would serve as crew chief and take a one-third cut, Safford would get another third of the proceeds, and the rest would become the racing budget.
As expected, Kenny excelled behind the wheel, winning 90 percent of the time on national tour. A few years earlier, Dyer had painted tombstones on his hauler with the names of the cars and drivers that he had beaten. The tombstones for those that had not yet been beaten sported "Reserved For" above the name. Not many were left by the time Kenny settled in the cockpit, but there was one prominent car that hadn't been put down: Mickey Thompson's blue Mustang. Shortly after Kenny's debut in the Mr. Norm cockpit, he faced Danny "On the Gas" Ongais in a final round at Irwindale. Kenny downed him with a stout 7.35 at 197, which was a superb pass in 1970. Post-race, Thompson stopped by the Safford/Dyer pit and with a big grin across his face; he crossed out "Reserved For" and added "MT on seven cylinders."
It was a good season for the team, but Dyer was itching to get behind the wheel again, so Kenny soon found himself back in California, hanging out with his Road Kings buddies and without a clear plan for his drag racing future. Shortly after the holidays, Larry Bowers asked if he would drive his Top Fuel car for the 1971 season. Kenny promptly put down a runner-up performance at the NHRA Winternationals. A broken clutch linkage had caused Kenny and Bowers to miss the call for the final round, and Don Garlits won the race with his brand-new, rear-engine car.
Carolyn thought the Bowers digger was a humorous show. "The car had only a 5-gallon fuel tank, and by the time Kenny had made his burnout, the motor would be sputtering and coughing," she said in a 1976 Super Stock article. "Larry Bowers and his assistant, Lee, would run out after the faltering racer with a squirt gun to keep it alive and a 5-gallon can to refuel it." That performance allegedly moved NHRA to prohibit refueling on the track. Ever the workhorse, Kenny simultaneously maintained Dennis Baca's car out of the Safford's Burbank, California, garage. That effort was another unqualified success as Baca took runner-up honors at the 1972 Winternationals.
More changes were soon to come as Gary Dyer was having second thoughts about his return to the cockpit. His blower business was booming and he had to rearrange his priorities and spend more time in the shop. So Kenny again set out for Chicago and prepared for a season on the road, and for the first time his son went with him.
Ken Safford Jr., who is now a grandfather and a designer for Mechanix Wear, recalls spending that summer with his dad in Chicago: "We lived in the basement of Gary Dyer's house and would go to the races on Wednesday nights and weekends. I was only 10 years old, and it was the first time I had been away from my mother. We had a lot of fun. [We] ate a lot of take-out chicken in that basement apartment. I remember that even when we didn't do well at the racetrack, Dad would never get upset or show anger. He was a straight-up guy, who truly enjoyed driving and tuning a race car."
The Challenger performed well, but toward the end of the season, Kenny and Gary commissioned Romeo Palamides to build a new racer with a silver Charger body. The car premiered late in the season. It looked great but had problems. In anticipation of switching to an aluminum cylinder block, the chassis had been built with the engine mounted farther forward than it had been in the Challenger. With a cast-iron engine sitting out that far, the car didn't want to hook up. Concurrently, racers were having problems with the initial runs of the light-metal castings and the big switch never happened. Nevertheless, Kenny set low e.t. at the 1,000-foot Dallas, Georgia, strip toward the end of the season. In a terrifying moment, the parachute failed on that notoriously short track and Kenny went off the end at a good clip. He was banged up, and the car was destroyed. He went home to rest while Romeo built a new car.
Not long after returning to the cockpit, Kenny was running 6.50s with Jerry Irving serving as crew chief, but trouble followed close behind. The engine's welded stroker crank failed, and a large chunk of it exited through the side of the block. It turned the car into an inferno; Kenny's hands were burned, but his spirit was intact. He and Irving had the car running in less than a week with a stock-stroke engine up front. Like Dale Pulde, Cliff Brown, and others, Kenny had great success with the small engine, eventually recording 6.30s.
As the 1974 racing season got underway, Dyer was busy building a Pro Stock Hemi Colt while also making superchargers for pro drag racers as well as the street-machine contingent. The Funny Car had become Gary's albatross. Safford knew that and offered to buy the Mr. Norm sponsorship deal and the car. Gary said yes, and Kenny became a Funny Car owner. Soon thereafter, he became a speed-shop owner as well, partnering with Jim Urso at Chicago's Performance Auto Parts. With Kenny's knowhow, Performance Auto became the area's premier engine-building operation. A second location was opened to handle the volume.
At the start of the 1974 season, Kevin Martinie had become Kenny's crew chief, and like so many others who have worked with the big guy, also became a lifelong friend. Today, Kevin works for Strange Engineering and has been there for 37 years. "I grew up in Urbana, Illinois," Kevin said. "In 1973, I drove up to Chicago with a friend who had a Top Fuel car. I met Gary Dyer, and he told me he was looking for a guy to crew his Hemi Colt. I moved up here and worked with Dyer for a while, but there weren't many bookings for the Pro Stock Colt. Kenny was working in the same shop, so I hooked up with him."
The 1974 season went well for Kenny and Kevin, and they won the IHRA Spring Nationals. Other wins would follow. In 1975, IHRA named Safford Sportsman of the Year. The following season, he won the IHRA Fall Nationals and the Carling Black Label Beer Series at U.S. 30.
"Kenny ran the IHRA National events, as did I," Pulde said. "I remember we were in Amarillo. I did my burnout, backed up and waited while Kenny did one more. I'm waiting and all of sudden Kenny is outside my window and reaching in to shake my hand. He had kicked a rod out on the burnout. How many guys would congratulate their opponent after destroying a engine? He was a special man."
Kenny was multidimensional. While he was in love with drag racing, he was a bulwark for Carolyn and the kids. "He was always there for us," said Kristi Safford McFarland, who now has two children of her own and works at a Chicago-area high school. "He always wanted Ken Jr. and me at the races, but we had to be on our best behavior. In later years, I could go to him for anything. He was very inventive and had many skills."
Kenny had always suffered from back pain, and as he got older, it became more severe. By 1977, it was so crippling he sometimes had to resort to extreme measures. "We were at a race in Miami in 1977 and Kenny's back pain was debilitating, so he had to lay in the sleeper, while Carolyn and I got the car ready to run," Martinie said. "Carolyn called a doctor and asked what we could do. The doc said 'push his knee up as far as you can toward his chest and then yank it.' That was the last year Kenny drove." After giving his all for 50 years in the cockpit of more cars than one could count, Kenny Safford just couldn't do it anymore.
"In the five years or so I worked for him, I think I only saw Kenny get angry once," said Kevin. "He was the best guy I've ever known."
Although Kenny could no longer drive a flopper, he could build great engines and tune with the best of them, so he hired Dave Settles to steer and campaign the car. Settles and Kevin went on tour for the 1978 season, and Kenny wrenched the car back in the shop, joining them on the road when he could.
The highlight came toward the end of the season when the Safford-led team qualified third at the U.S. Nationals with a 6.07—and six burned pistons. They richened it up a bunch for the first round and lost, but it was an impressive performance. John Pott, another hired shoe and Safford pal, drove the car in 1979, but the era of being able to earn a good living on the match-race circuit was over, and having to share the proceeds with a driver made it that much more difficult. Kenny called it quits and put the car up for sale.
With a potential sale in the works, Kenny went out to the garage to air up the tires so he could load the car in its trailer. Back then, one valve filled both an inner liner and the outer tire. With the valve rotated clockwise, air went to the inner liner. Back it out counterclockwise, and the outer tire would fill. Kenny probably had his mind on something else as he aired it up. He placed his left hand on the sidewall to see if it was getting hard and he kept the air flowing. He was overinflating the inner line. When it exploded, the impact fractured his arm in multiple places. Eventually, he recovered to the point where he could build racing engines for a whole host of Chicago area racers. He also restored his 1959 El Camino and built a street roadster. The guy who had worked all his life couldn't take it easy.
Toward the end of the 1970s, Kenny helped me form a drag-racing club at a Chicago high school where I taught English. He invited my students to Performance Auto Parts, where he demonstrated engine-building techniques and advanced machine work. Kenny hired one of my students, Darryl Johnson, who would continue at Performance for years and learn skills that would reshape his life.
Carolyn worked with Kenny at Performance for a dozen years and recalls with dismay how the neighborhood around the Southside speed shop deteriorated in the 1990s. Gangs took over the streets and murdered a young tenant who lived above the shop. The next year, a counter worker was shot when he went out to lunch. One by one, car dealers in the neighborhood that had counted on Performance for machine work closed their doors, and Performance Auto Parts, after a run of more than 30 years, was no more.
"We stayed active in cacklefests with the restored Sour Sisters car and enjoyed it a lot," Carolyn said. "At the NHRA 50th anniversary celebration, I pushed Kenny and the dragster down the strip with our El Camino."
As I spoke to Carolyn about her years with Kenny, talk eventually turned to an introspective look at life and how her tough her husband's last days had been. He had multiple strokes and vascular dementia, so he was severely debilitated by the time he finally passed in 2014. As Kenny's health declined and he needed help accomplishing even simple chores. Dyer, who remains spry at 80, would drive out to Palos Hills and take Kenny out to lunch. They were buddies to the end.
"Kenny remained close to many people until the day he died," Carolyn said. "Including Road King Rod Peppmuller, who was a lifelong friend. He and Kenny passed at about the same time and the NHRA held a Celebration of Life for both of them at the museum. It was a very moving event, with the Road Kings and other friends remembering the early days. Kenny's final years were tough, but I took satisfaction in knowing he had done everything he ever wanted to do. He drove every kind of race car, raced dirt bikes, built motors, built hot rods, raised a family. To see him diminished was cruel, but he had a great life and enjoyed it thoroughly."
Created 1/29/19
<