Greg looking tough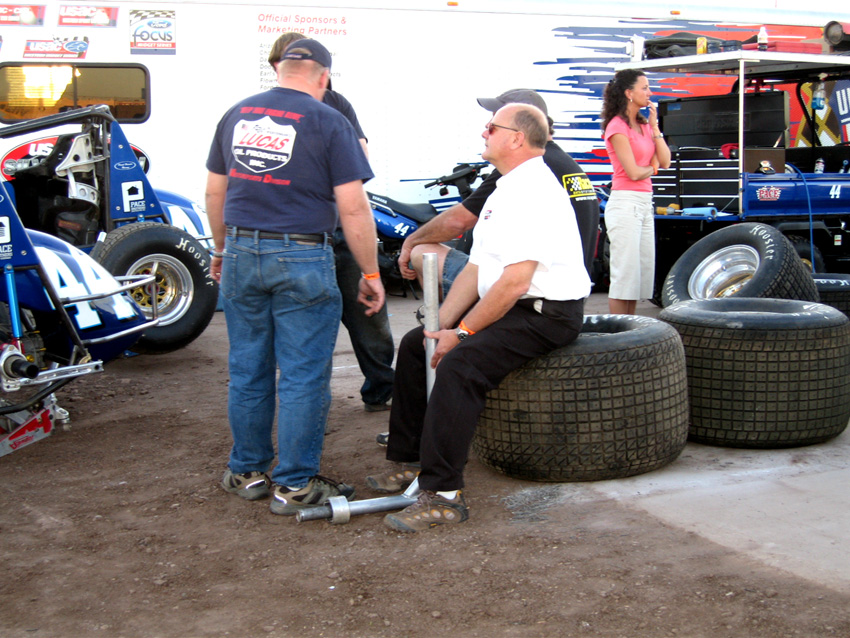 Greg relaxing
It was a new driver suit
Greg
Greg
Greg
Greg
Greg
Greg with Wags at uSAC/CRA banquet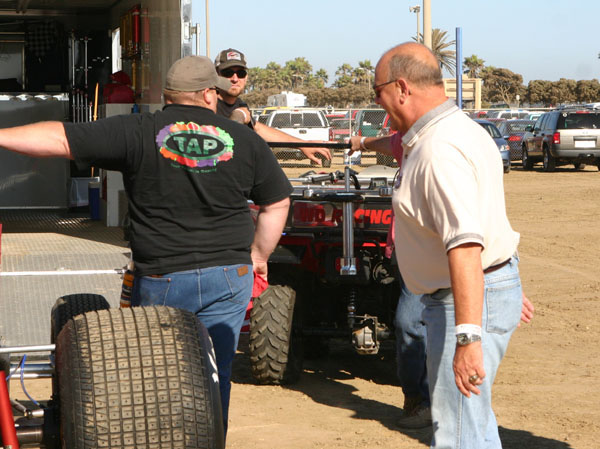 Greg hanging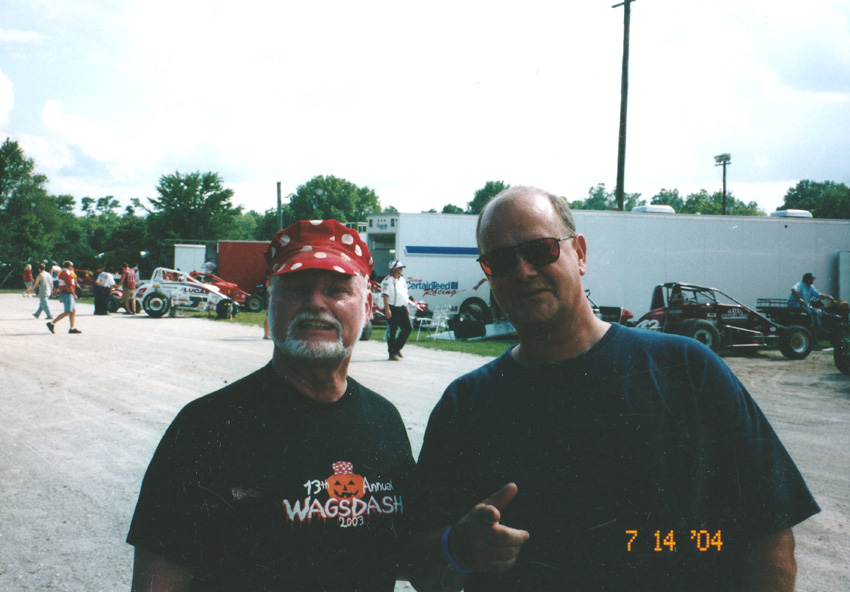 Greg with Wags
Greg at CRA banquet with Julie
Greg with Julie Shiosaki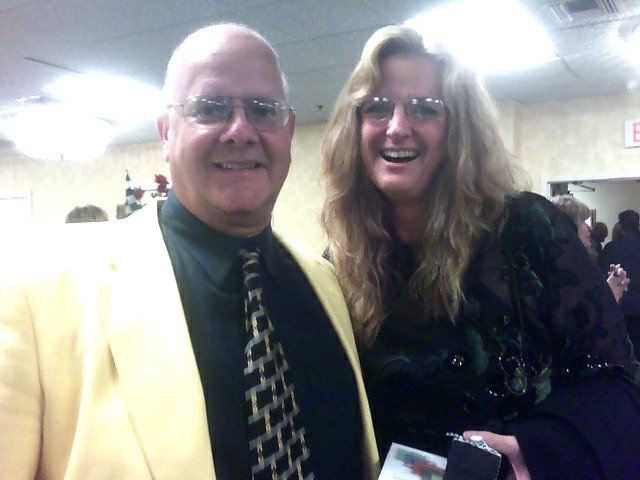 Greg with Vickie James
Greg on a trip with Dean Mills
Greg at a banquet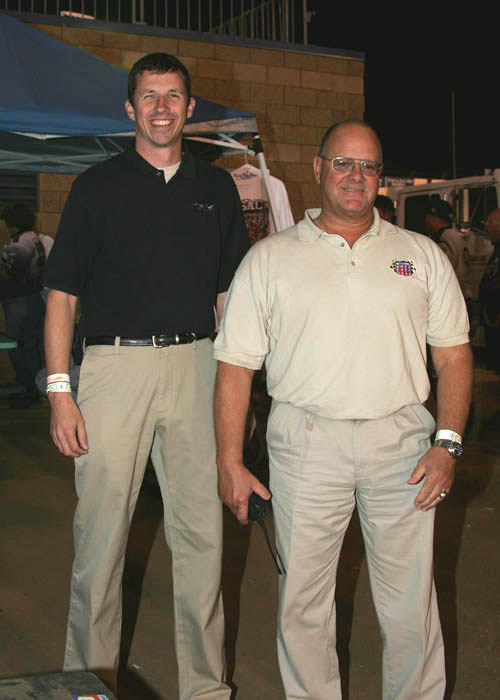 Greg at Perris
Hreg with Steve Ostlng and Cory Kruseman
Greg with Julie laughing at me?
Greg hanging in the pits
Greg with Jon Stanbrough
Greg
Greg
Greg with Damion Gardner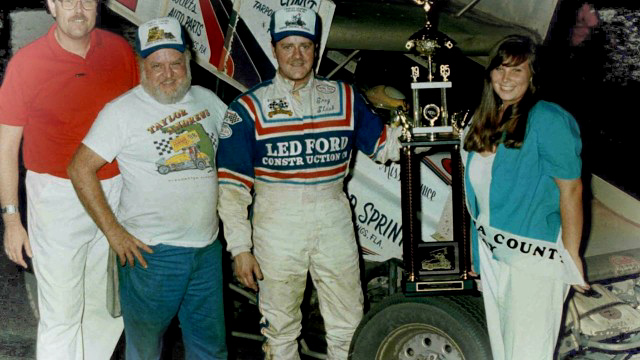 Greg after a win
Greg with his car
Greg's rides
# 44 at Eldora 1985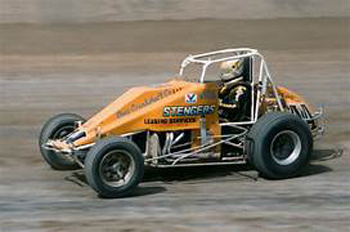 # 44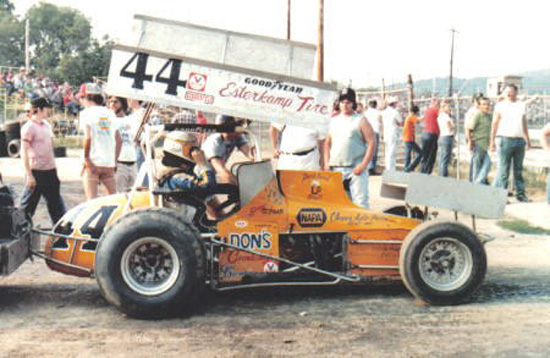 # 44
# 44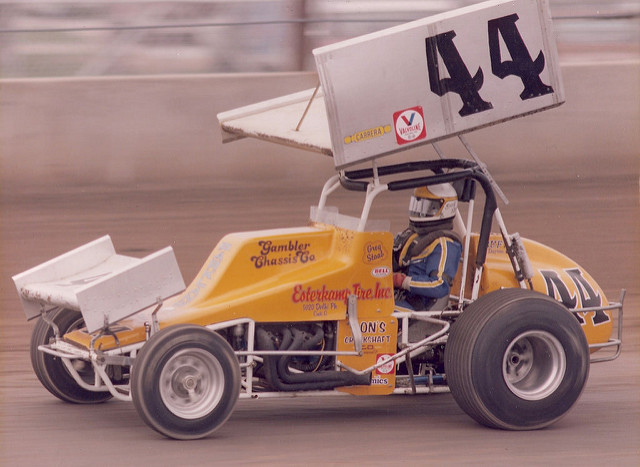 # 44
# 44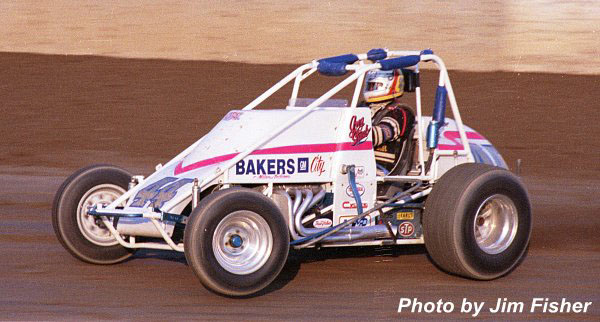 # 44
# 44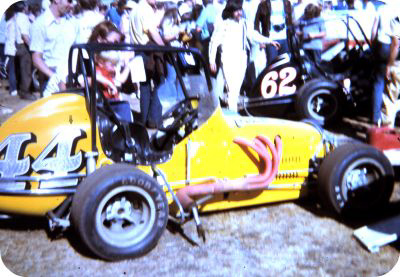 # 44
# 44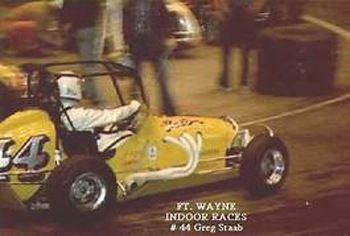 # 44 midget at Ft Wayne indoor races
# 44 Greg on the outside

Uh ooh.........
I first met Greg at Ascot when he pulled into the track with a spare car on top of the rig. I had not seen that before and it was probably mid to late 70's. He became a person of interest to me as we shared a friendship over the end of his driving career and the start of car ownership. He was a USAC official and ran the Lawrenceburg track for a while. Always had a smile and it was tragic when his house burned down and he later died from other problems. I miss him.
Here are a couple of newspaper stories: SPEEDWAY, Ind. Apr 14th, 2016
An early morning New Year's fire has left a former sprint car driver in critical condition. Greg Staab, 67, remains hospitalized. His girlfriend, 45-year-old Penny Stewart, died from her injuries.Some fast acting officers and firefighters made the difference for a local racing legend struggling to get out and his girlfriend who was trapped inside."There were flames shooting up over the top of the roof and everything. It was pretty bad,"
Just before 3:00 New Year's Day morning, a Speedway police officer spotted flames shooting up over the top of the roof in the 5500 W. 16th St.Staab and Stewart were inside the house.According to the Speedway fire department, Staab was pulled from the burning home before crews arrived. Firefighters rescued Stewart minutes later.
"They took both of them to the hospital in critical condition," said neighbor, Bill Evans. "Greg made it out but couldn't get her out." Stewart later died from injuries sustained in the fire.Evans told Eyewitness News he was awakened by the commotion and that he has known Staab for 10 years. "He was an independent team and all of his stuff is in there and it's all gone. His trophies, his helmets, his big plaque that he got for getting put in the Sprint Car Hall of Fame," said Evans, describing the impressive display that lined the wall where the fire struck.
Evans spent the holiday restless, waiting for word about his friend next door. "We almost lost him 2 years ago to cancer," he said. "And then you know the guy's been through a lot." he said, shaking his head. Staab was best known for his love of dirt track racing. "If anybody needed help, Greg would run to the rescue," said Tim Spillman, a United States Auto Club chaplain. Spillman said it's time for Staab's fellow drivers to come together for him.
"He's just a special person, and we're going to go down and we're going to trust in God that everything will be alright and we'll be praying for the entire family," he saidA spokesman for the Speedway Fire Department said Staab told medical personnel that he was awakened by the home's smoke detector.The cause of the fire remains under investigation.
Gregory, passed away on March 6, 2017 at the age of 68. He was a resident of Speedway, IN formerly a resident of Cincinnati. He is preceded in death by his parents Stanley and Ruby (nee Alderman) Staab and girlfriend Penny Stewart. Greg was the only child and was raised in Sayler Park. He grew up with Pete and Dave Rose and it was Mr. Rose that started his love for auto racing when he took them to Lawrenceburg Speedway in 1958. He worked as a mechanic for the City of Cincinnati for 25 years all while he pursued his love of racing. He competed as both a driver and a car owner, promoted and operated a racetrack and served as a mechanic and a crew chief. Greg also enjoyed baseball and football, enjoyed working out and a avid music fan. He also loved animals. Greg had an infectious personality that you couldn't resist! He never meet anyone that he couldn't find some common ground to start out on. Greg will be Sadly missed by the racing community and all his many Friends and Family. He Stayed a TRUE DOG to the End! Visitation for
Greg Staab, a regular on the USAC midget, sprint car and Silver Crown circuit, died Monday, March 6, at the age of 68. Staab's only victory came at Indianapolis Raceway Park in 1988 during a nationally televised race. According to USACRacing.com, Staab was the sprint car track champion at Lawrenceburg Speedway five times and won the Bloomington Speedway track championship title in 1984.Staab retired from racing in 1996 after suffering a broken left arm in a last-lap accident at Paragon Speedway. Staab's racing career out of the car included president and promoter of Lawrenceburg Speedway from 1997-2000, coordinator of the USAC National Sprint Car division from 2005-2008. He most recently served as crew chief for Joe Liguori's Silver Crown team.
Updated 6/7/18