(RIP) Art Malone
Art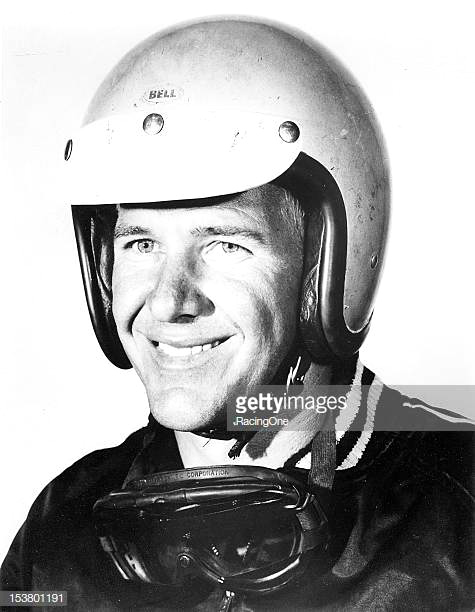 Art
Art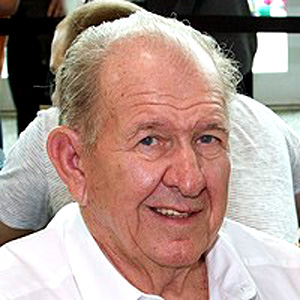 Art
Art and his wife
Art and Herb Parks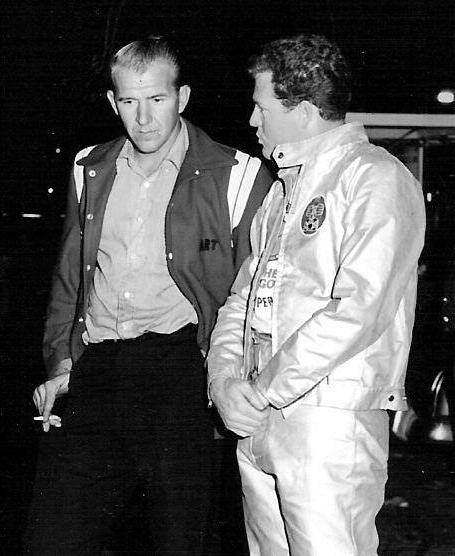 Art with Tom McEwen
Art with Don Garlits
Art with Ned Jarrett and Chris Karamesines
Art with Garlits and his winning car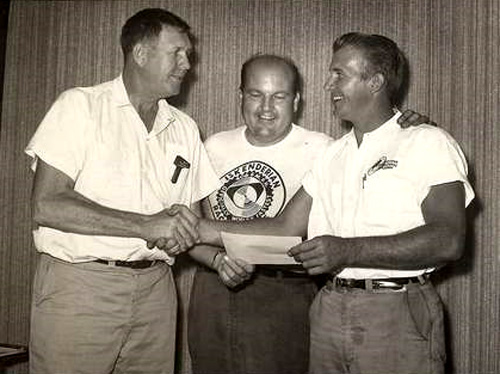 Art with Bill France in 1961
Art working on his car
Art looking at his car
Art with his ride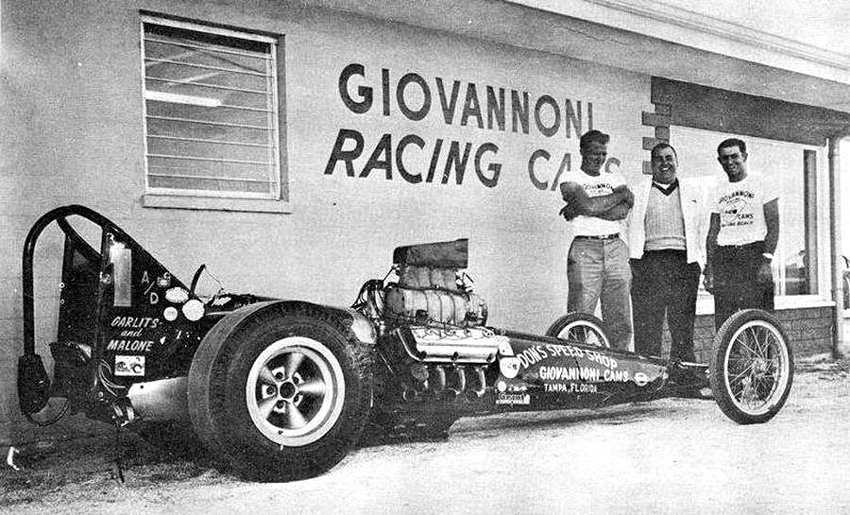 Art with Don and their car Art drove
Art with Bud Graham
Art with the car in 1963 with Connie Swingle in sunglasses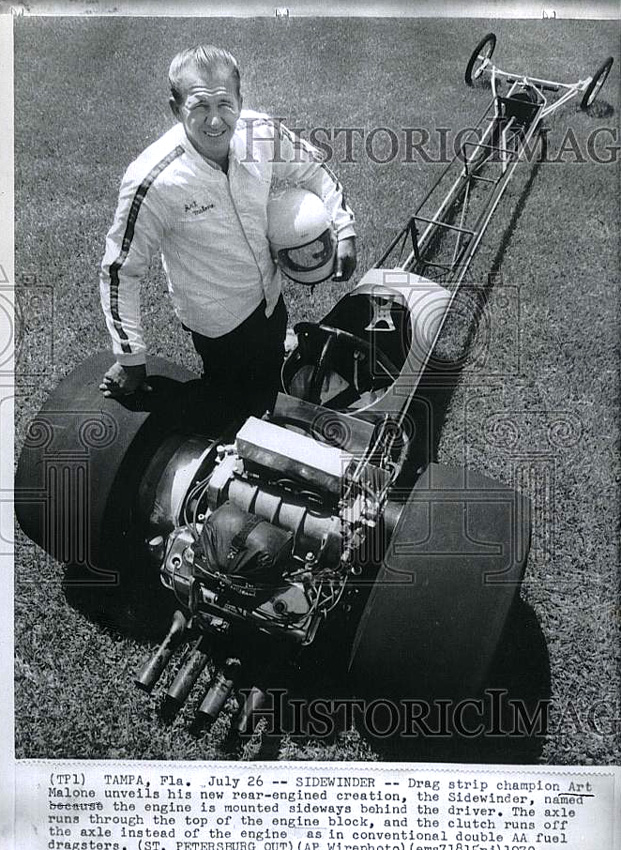 Art with his unique rear engine car.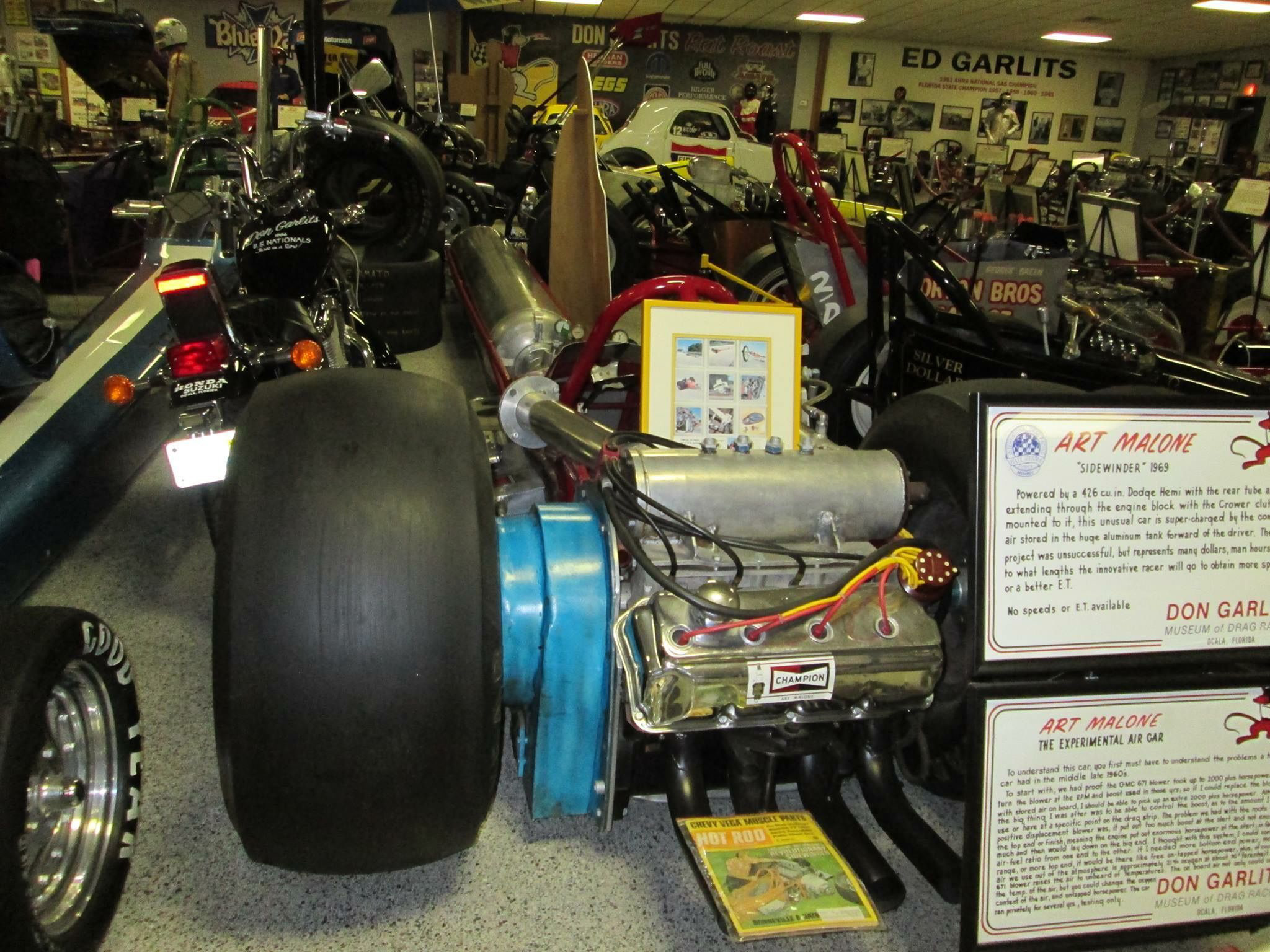 Here is that car in the Garlits museum
Art with his car
Art in his car
Art getting a push
Art fired up
Art ready to fire
Art getting bumped off 1960
Art in the cockpit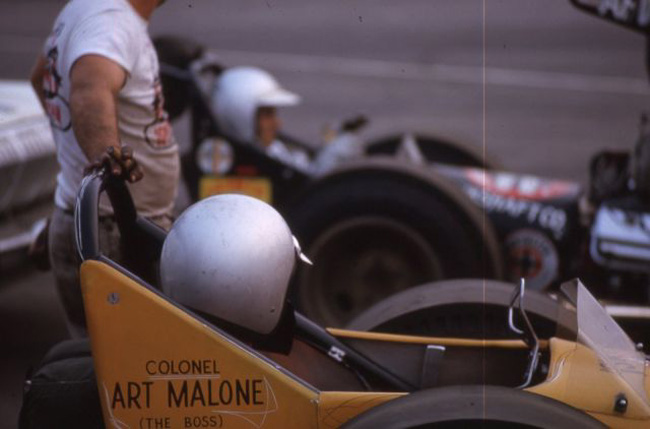 Art in his office looking over at Don Garlits
Art getting pushed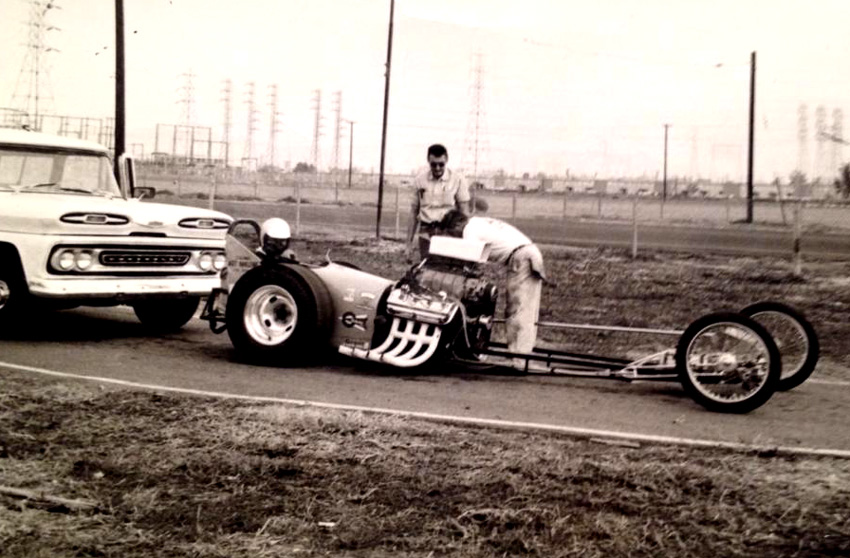 Art ready to go
Art in Don's car
Art in Don's car
Art in his car
Art in the car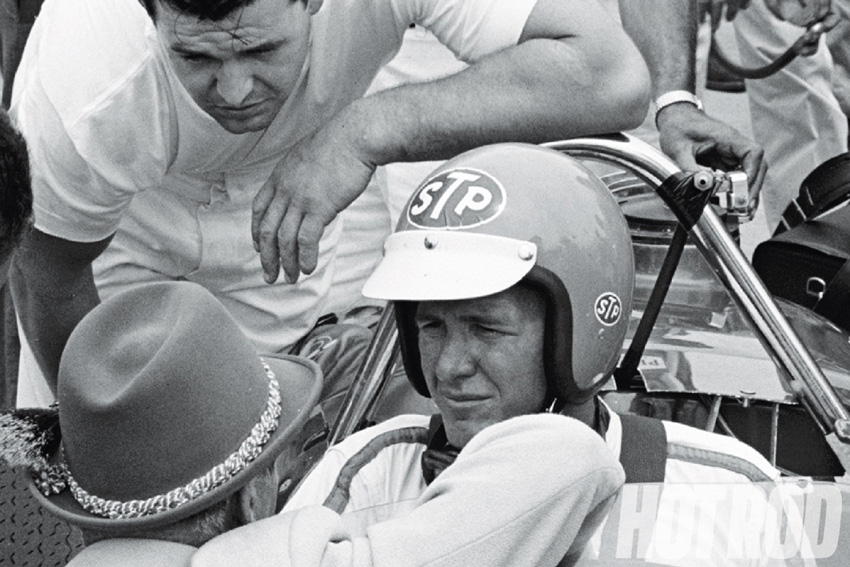 Art at Pomona
Art's ride getting work
Art with same car
Art's rail looking ready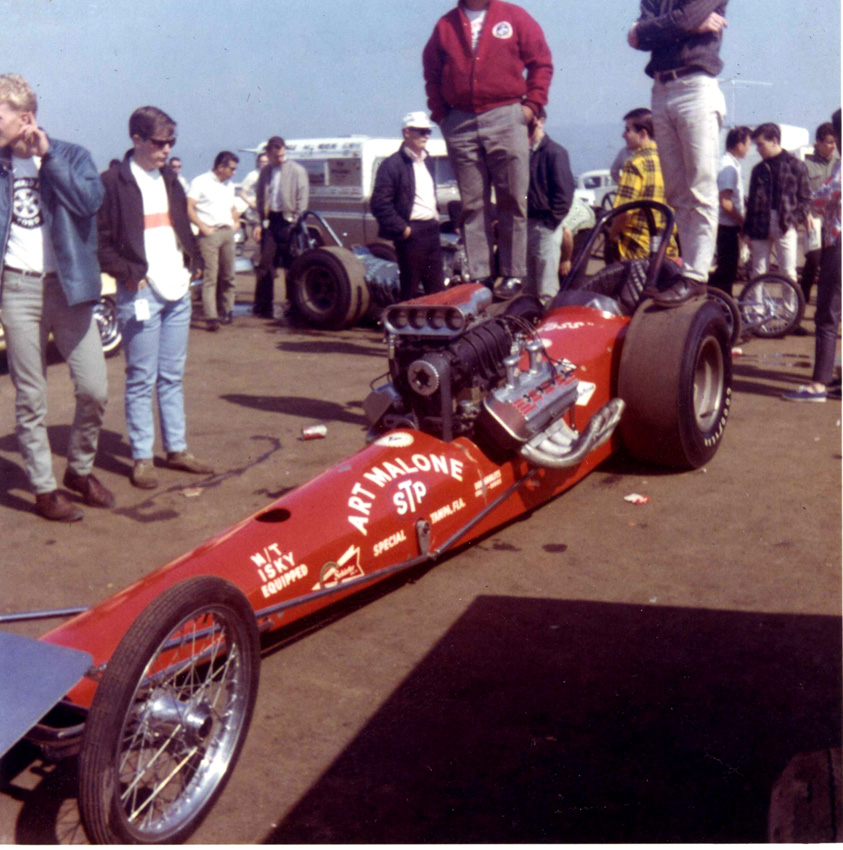 Art's red car at Freemont 1965
Another Art car
Art's car beyond the Logge & Steffey blue car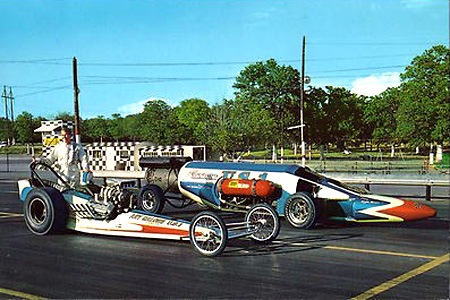 Art with a match race with the USA 1 jet dragster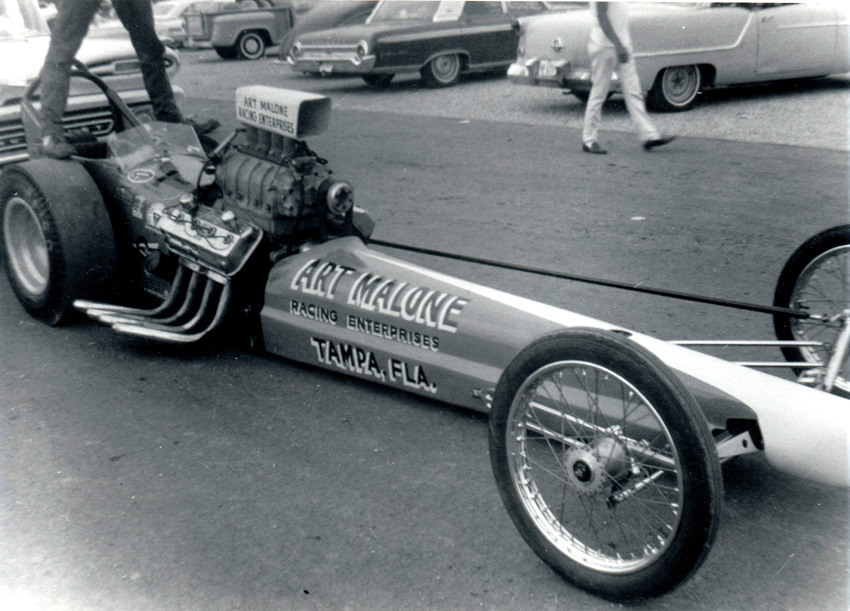 Art's car at Green Valley, Texas. I was there for this AHRA Championship race in 1963 and took this pic with a cheap brownie camera
Art getting ready to win the Green Valley race. I've got a ton of pics from that race that I have misplaced?
Art's ride
Art driving Garlit's car at Indy
Art on the gas hard
Art with wheels up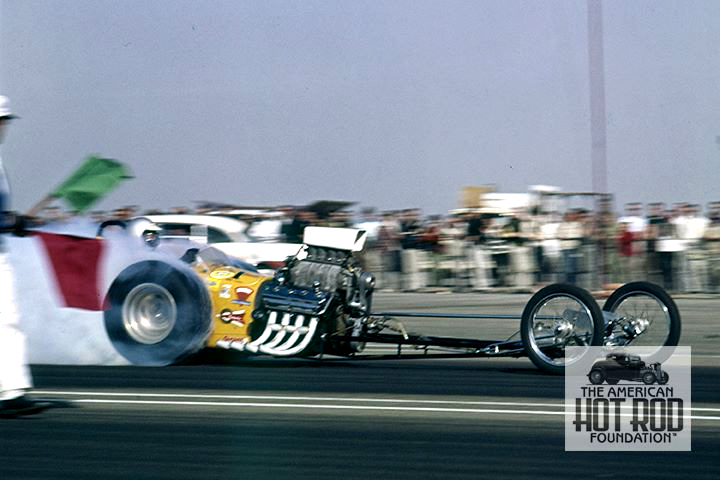 Art smokin' it!
Art on a hot one
Art at Bakersfield
Art in Don's car
Art just a tad late against Connie Kalitta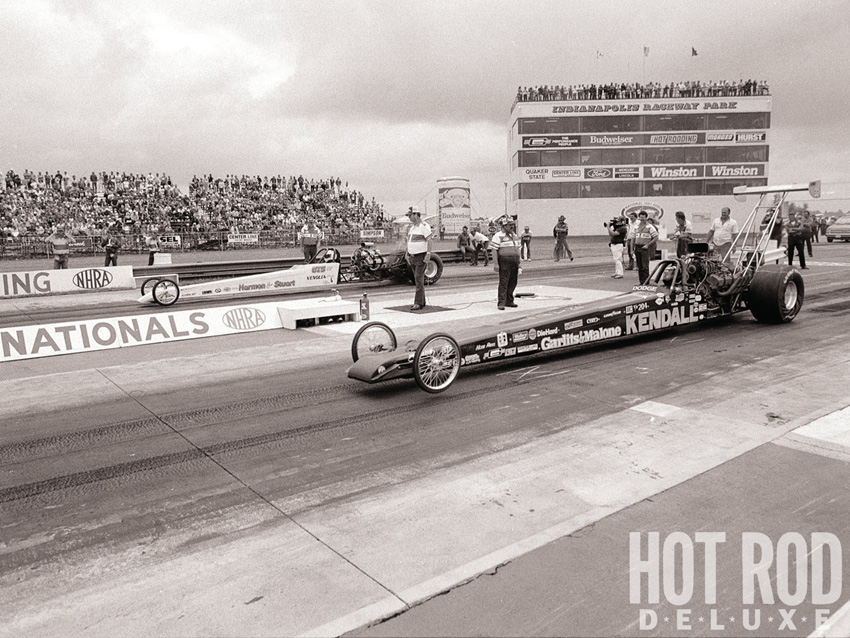 Art running Don Garlits
Art get's zapped by J L Payne in Vance Hunt's car
Art and Don in a match race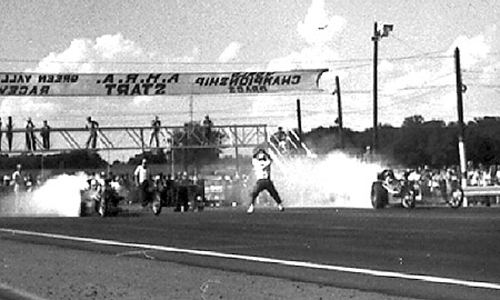 Art at Green Valley out on Terry Cunningham
Art, left, and the Greek on a smoky race. That's the way it use to be, a full quarter of smoke to the end. Under the lights, it was fantastic!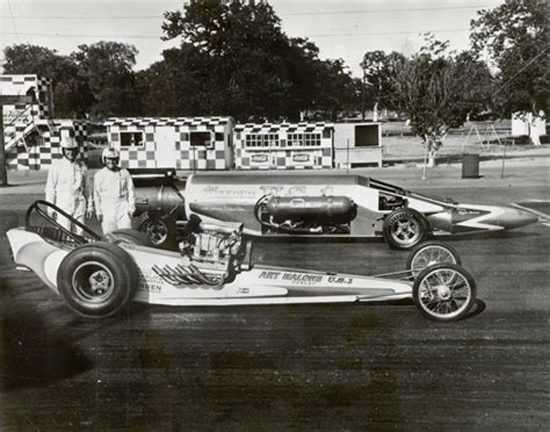 The drivers intro before the match race
Art in Andy Granatelli's Novi Indy car
Art in # 3
Art in # 3
Art in the car
Art drove the former Firestone test car. It set the closed course reacord for $10,000 bonus It is in the Garlit's museum
The car in Garlit's museum
Art in the car
Art getting in the car
Art at speed setting the record
Art in another Novi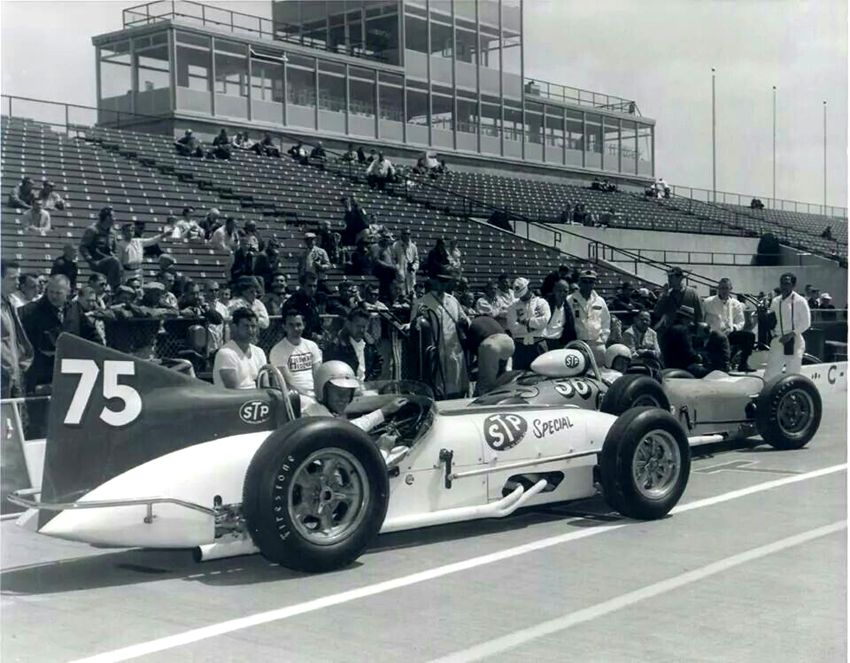 Art ready to go rwace
Sign at the museum
Fremont program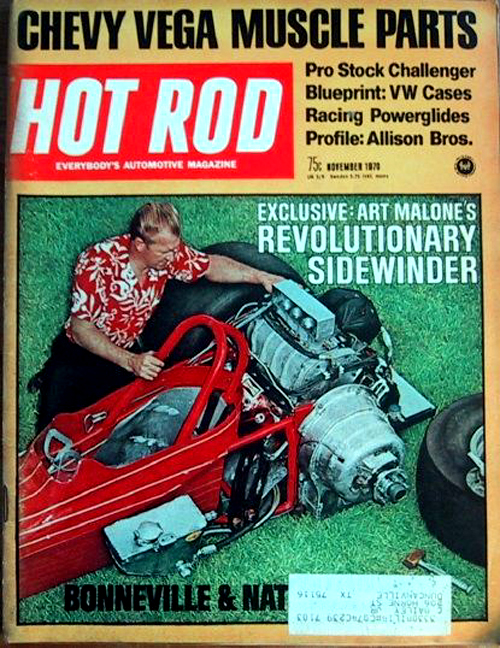 Art's rear engine sidewinder on the cover of Hot Rod
Few people knew Art Malone like drag racing legend Don "Big Daddy" Garlits.
Malone died on Friday, March 29, and according to Garlits, the result of an airboat accident he never fully recovered from.
"It grieves me to write this, but I must as Art and I go a long way back, in 1942 we rode the Twin Lakes School bus together, became friends and never had a quarrel," Garlits wrote in his eulogy letter. "Art was younger than I, but a tall boy and timid at that young age. I once beat up a bully that was picking on him and we have been very close ever since. Art initially started racing round track cars and I once borrowed a flathead Ford engine out of his stock car to run an event while my engine was being repaired, I won with Art's engine, but he continued to race the round tracks. Then in 1959, I was burned severely and Art and his wonderful late wife Lorraine came to the hospital and he offered to drive the Swamp Rat I car while I recuperated. Art took to Drag Racing like a "Duck to Water", setting the new Drag News 1320 Record at his first outing in Sanford Maine, 183,66 MPH, breaking my old record set at Houston TX the week before the Chester fire.
"Art continued to raise the 1320 record several times and in 1960 built his own car at Al Williams shop in Kansas. He won the US Fuel and Gas Championships held in Bakersfield CA in 1963 with his own home-built car, Ed Iskenderian was his Crew Chief! He set the oval track record of 181.561 MPH at the Daytona Speedway on August 28th 1961, receiving the $10,000.00 prize posted by Bill France of NASCAR fame for the first person over 180 on a closed course, driving the "Mad Dog" a winged version of an Indy car, built by the late Bob Osiecki from Chester SC. The "Mad Dog" now rests in the Don Garlits Museum of Drag Racing as a tribute to this man's many accomplishments.
"We teamed up again in 1984 putting "Garlits and Malone" on Swamp Rat 26, a car removed from the museum and refitted with modern parts purchased by Art to be able to run the 1984 NHRA US Nationals, we won the race, the competitors were calling us "Dinosaurs", we then proceeded to the NHRA World Finals, winning again! Art and I then won the NHRA World Championships two years in a row, 1985 and 1986.
"Art was inducted into the Drag Racing Hall of Fame in 1997 and he supported the Museum from the very beginning. This is just a brief summary of Art's life, as it would take an entire book to list it all, he was a man's man and will be missed by all racing fans and competitors."
Two-time Indianapolis 500 starter Art Malone died Friday, March 29, in Tampa, Fla. He was 76.
Malone was a star in drag racing who also competed in open-wheel racing and NASCAR. He also was the first to lap the Daytona International Speedway faster than 180 mph.
Both of Malone's Indianapolis 500 starts -- 1963 and 1964 -- came at the wheel of one of the legendary, supercharged V8 Novi cars, his assignment there coming as somewhat of a surprise at the time. Perhaps it was his breathtaking 181.561-mph lap Aug. 28, 1961 at Daytona which had drawn the attention of new Novi owner Andy Granatelli. Partnered with fellow drag racer Bob Osiecki, Malone had taken "Mag Dog IV" -- a much-modified 413-cubic-inch Chrysler "Hemi"-powered Kurtis "roadster," which had recently served as Firestone's tire test car -- and had manhandled it around the 2˝-mile speedway more than fast enough to claim the $10,000 prize posted by Bill France for turning Daytona's first 180-mph lap.
Malone had finished 10th in NASCAR's Firecracker 250 on July 4, 1962 at Daytona and had raced the short tracks around Tampa for years. But because Malone needed at least a couple open-wheel, oval-track races under his belt before he could be permitted to tackle the Novi at Indianapolis, Granatelli supplied him with a dirt car for the 1962 season-ending events at Sacramento and Phoenix. He "missed the show" at Sacramento but qualified fifth at Phoenix.
Perhaps to the surprise of many, Malone qualified for the 1963 "500," the first time three Novis had ever qualified for the same race. His Novi was quite distinctive due to the large triangular-shaped stabilizer fin mounted on its tail. Clutch trouble intervened even as the race was starting. After four pit stops in the first 18 laps, Malone was obliged to call it a day.
Malone had not been to the Indianapolis Motor Speedway in many years when he returned in May 2011 for the 100th anniversary of the first running of the 500. The 500 Oldtimers Club was honoring the living drivers who could claim at least one 500 start in a front-engined car, and of the 14 survivors, Malone was one of nine on hand to be honored.
His attendance in 2011 at IMS was quite noteworthy. Just over a week short of his 75th birthday, Malone drove up from Tampa in a 45-foot motor coach, nursing a broken leg and towing a little "drive-around-town" vehicle behind the motor coach.
Two days later, on Saturday morning, May 28, there he was again as one of 161 Indy 500 veterans who were on hand for that never-to-be-forgotten "class" photo taken in the Pagoda Plaza.
Malone is survived by his wife, Sandra; daughters, Stephanie and Pam; and four grandchildren.
His name isn't in the front rank of American racing stars, but it probably ought to be. Art Malone, who died this week at age 76, was a pioneer in a lot of ways. He grew up in the Tampa area, a childhood friend of Don Garlits, with whom he rode a school bus. Garlits recalls punching out a bully who was picking on the tall, quiet Malone, who, as he grew up, proved to be fearless.
Art actually started out in local stock cars on dirt tracks, and was a contemporary of fellow Tampa Bay native Will Cagle, who went on to become a legend in Northeastern dirt Modifieds. Malone's career took several unexpected turns, beginning in 1959 when Garlits suffered near-fatal burns during a South Carolina match race. Malone offered to drive the Swamp Rat I dragster while Garlits was recovering. His first time in the dragster, at Sanford, Maine, Malone ran 183.66 MPH, breaking the record Garlits had set just before being burned. Two years later, he claimed a $10,000 prize put up by Bill France for anyone who could lap his Daytona International Speedway at 180 MPH. Bob Osiecki built the Mad Dog, an Indy roadster with two side-mounted wings and powered by a blown Chrysler Hemi, for Malone to chase the money, which he grabbed by turning a lap at 181.561 MPH.
In his own dragster, Malone won the prestigious U.S. Fuel and Gas Championships at Bakersfield, California, in 1963, which brought him to the attention of Andy Granatelli. Malone made the Indianapolis 500 field twice in Granatelli's vicious supercharged Novi, with a best of 11th in 1964. He was the final driver to complete the 500 while driving a Novi. Later, when Garlits was in a prolonged slump, Malone urged him to drag Swamp Rat XXVI out of the Garlits museum in Ocala, Florida. Malone supervised the building of a new engine and running as a team, they won the 1986 U.S. Nationals. More recently, Malone had been in poor health, suffering lingering effects of a Florida airboat accident.
Created 1/19/19