So, with a weekend off from racing, and my B-ball tournament over for this week, we headed down to one of our favorite hangout places. Dana Point Harbor has a nice area to walk around and eat or shop or watch the sea gulls, the ships or people and show off our dogs. Dusty and Dubya love this little venture because people and other dogs like to visit with them and itís a great outing.

Shots of the boats lined up as we walked around the Dana Point shopping and dining area.

More of the same.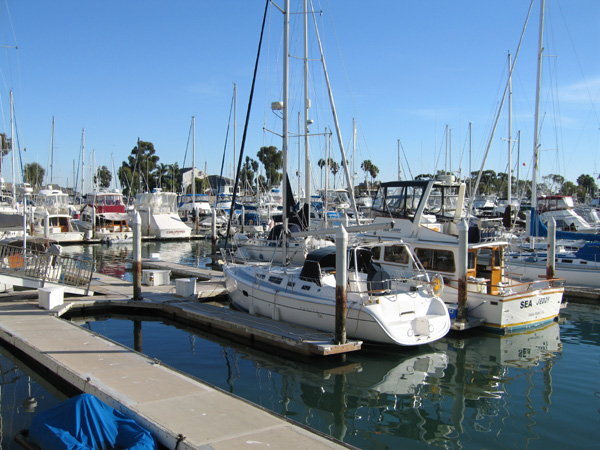 More of the same.

And, more of the same. The slips have a lot of boats that makes you want to climb aboard and go out to sea, or just kick back and enjoy the comfy rocking motion and have a drink.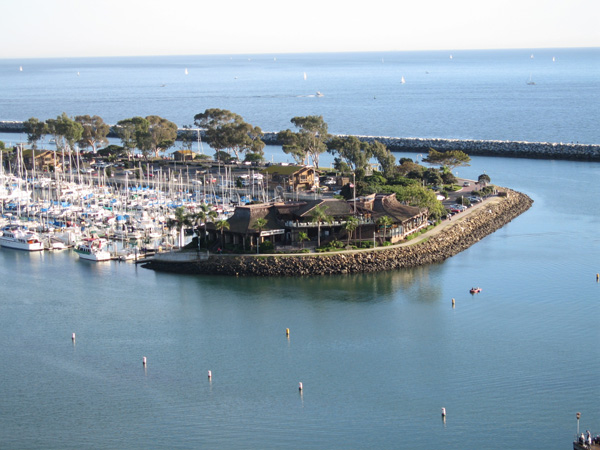 The next four views are from a lookout above the harbor where you can see the real beauty of this scenic area.

The slips are behind a long wall of rocks that block the sea from causing waves for the marina area.

It is hard to believe we live only 15 minutes away from all this and are planning a move to Las Vegas?

Quite a sight!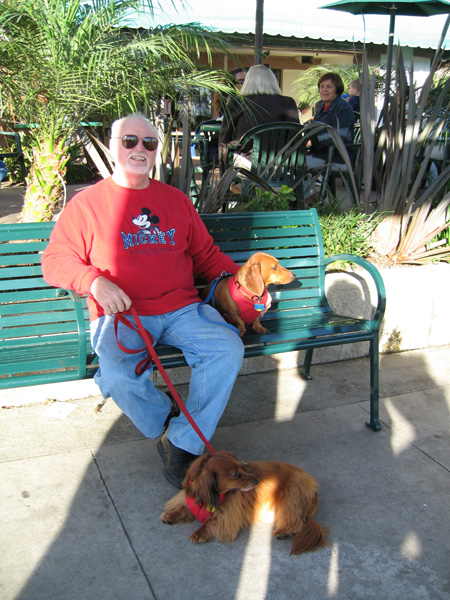 A nice outing for the boys and we try to do it often.

Our chariot to go on these family outings is a red bomb. The newness will never wear off this ride for me!