The day was a Friday and lunch was to be at the La Villa Restaurant in Gardena. Owned by Maria and John Gardner, the restaurant sponsors the # 4 race car owned by Mark Alexander and driven by Tony Jones. They won 8 races this past season, so 2007 looks good from here. I was in town to watch some High School basketball games and decided it would be fun to visit the place that took care of our Wagsdash chili this year. I went to Mike Clark's house and we headed on over to the restaurant.
Mike has a G35 that is pristene white and in my mind the best looking car out there. If it just had a little more roar.
Mike's "den" is out of space, so the overflow goes in the garage. His collection includes racing cars and pictures, sports figurines, and a lot of sports memorabilia.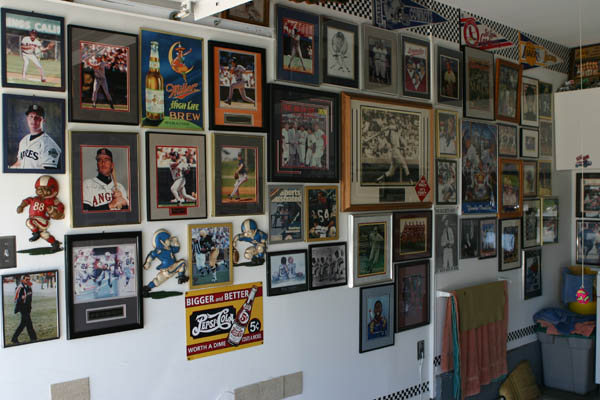 The left side of the garage.
the left side of the back wall.
The right side of the back wall.
The right side.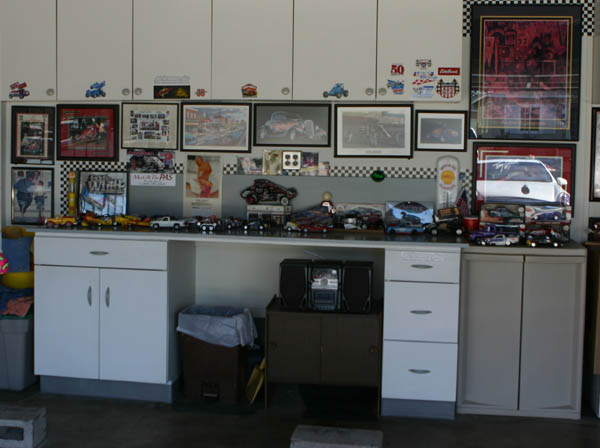 A close up of the die cast cars.
The rest of the right side.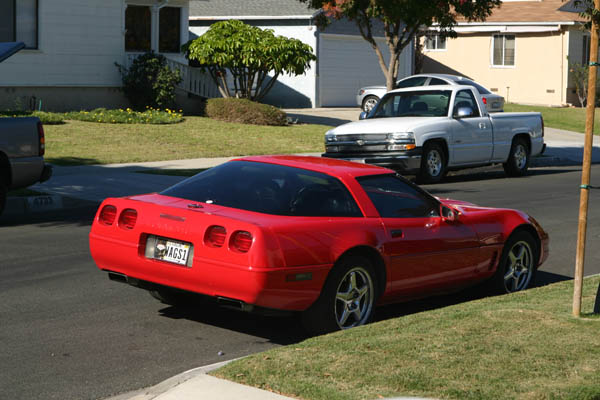 Mike's white truck is parked across the street.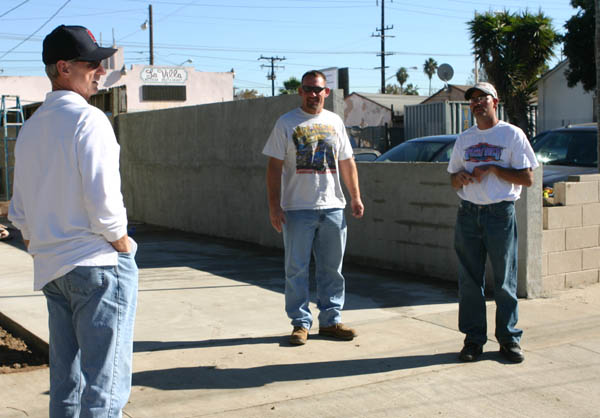 Arrival at the restaurant and after we parked in back, Tony and Mark were there to greet us.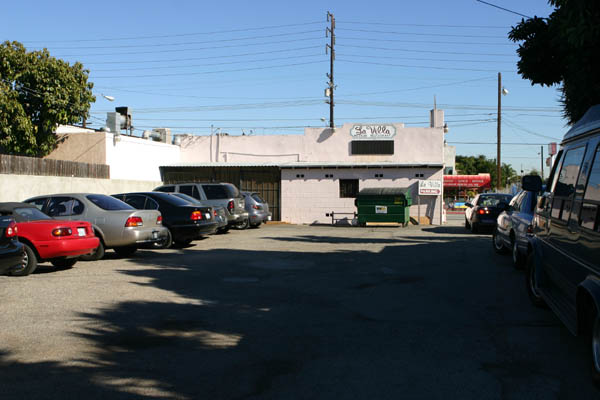 The parking lot in the back is always crowded and they have another just a few doors down.
If you look close you can see the sign for more parking just down the street.
We walked around to the front.
There were people going in. It is a small place, but does a big business.
Another view of the front.
This character was in the sidewalk and must have been significant, but I forgot to ask.
Burger place across the street is no competition.
The food "well" where all the good stuff comes from.
The counter where Maria and one of the girls hang out.
Mike looks like he is backing out of the picture here, he was.
Maria was a nice host and treated us very well.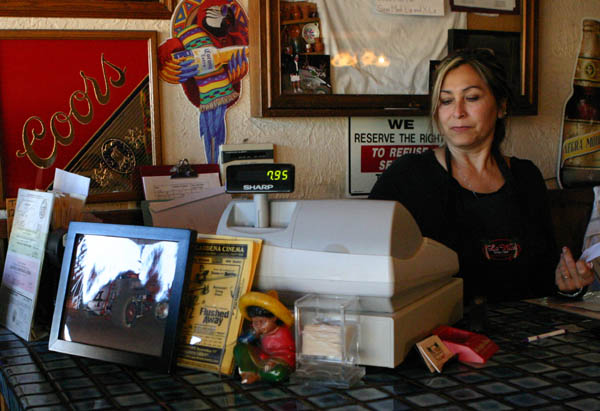 This was intended to get the picture of the #4 sponsored car, but the glare ruined it. Go back one and look to the left.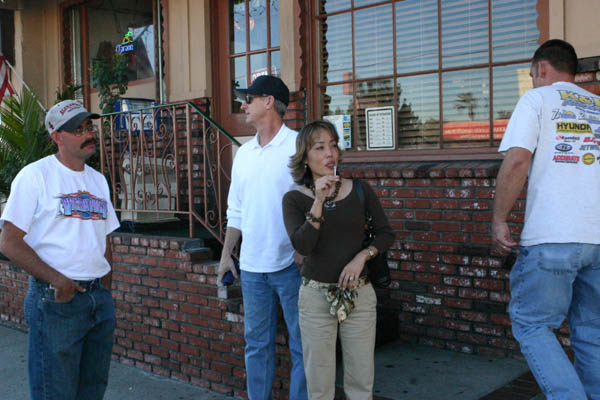 Lunch is done, so we are about to depart.
Mike is telling us where to eat next?
We forgot something!
It's the group picture with Mark, Mike, Julie, Maria, Wags and Tony. It was a fine feast and worth the trip. Every one should check it out if you like Mexican food! Another fun Wagtimes event and we'll continue to introduce you to other racing places of interest along the way.