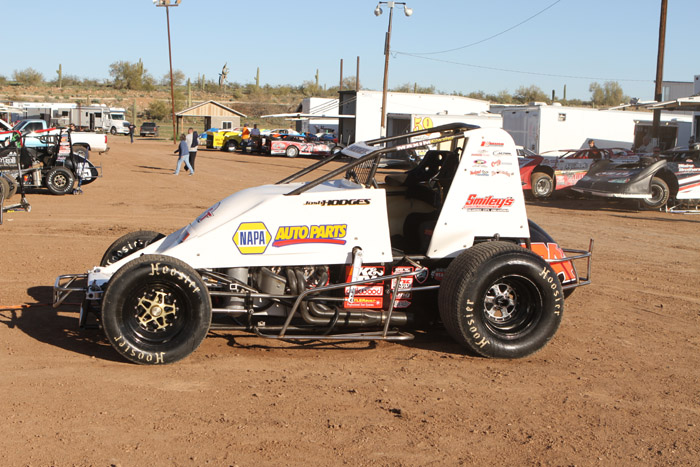 First car I see when I go in is Josh Hodges. He was 15th and 11th in the two features.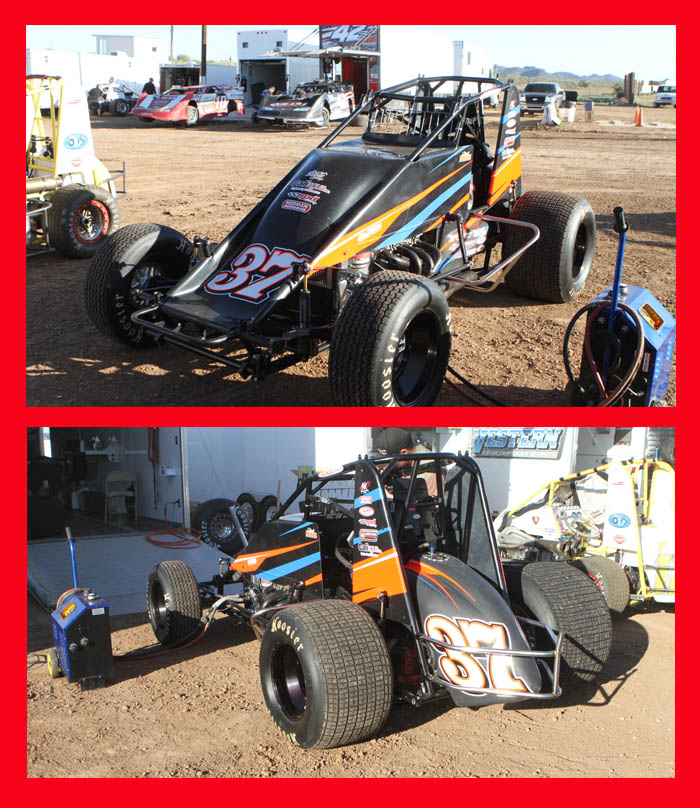 Matt Mitchell returns to the sprint car wars and added a little more color to his potent # 37. He ran a strong 8th on Friday and somehow went over a wheel on a yellow and flipped his way back on the trailer on Saturday. He was OK, but done for the night. Good to see him back in the race car after his horrendous crash last year at Speed Week in Indiana.
Michael Curtis made his sprint car debut this weekend and looked pretty smooth for a first timer.
Cactus Jack Yeley and wife Judy brought out J J's car to race while he was in town. He had his moments as he ran 21st and then 13th in the two mains. Hopefully his NASCAR results will get him more sponsorship there to do even better than his 10th last week at Daytona.
Andrew Reinbold was in the house from nearby. He often makes the trip from AZ over to Perris. He finished 17th on Saturday.
Charles Davis Jr arrives.
Charles drove this car to 6th and 9th place finishes this weekend.
Damion and Nic's silver bullet cars.
Nic Faas finished in the runner-up spot both nights
Damion finished 4th both nights.
Seth Wilson's sharp new look Maxim.
R J Johnson had a problem on Friday but Saturday was the best it cane be as he won and stopped the Clauson control at Canyon.
Rickie Gaunt yaks with some pitsiders.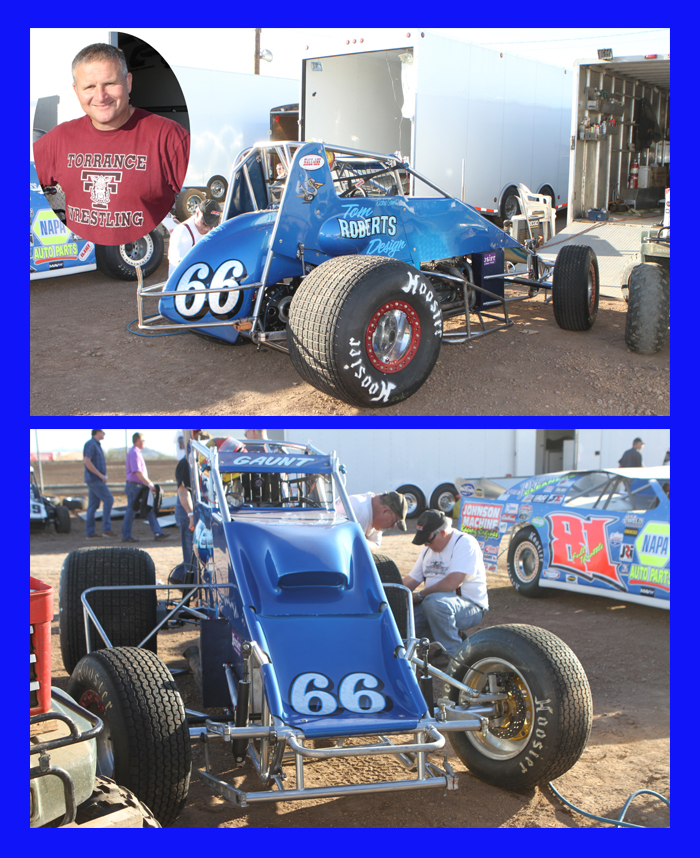 Super Rickie was having fun again with 12th and 8th in the two mains.

Brody Roa finished 11th and 10th this weekend, but watch out for the kid, he's no rookie anymore.
Bryan Clauson's sprinter and midget as well as Nud Kaeding and the Magic Man Mike Martin's cars all under the Mike Martin banner did well.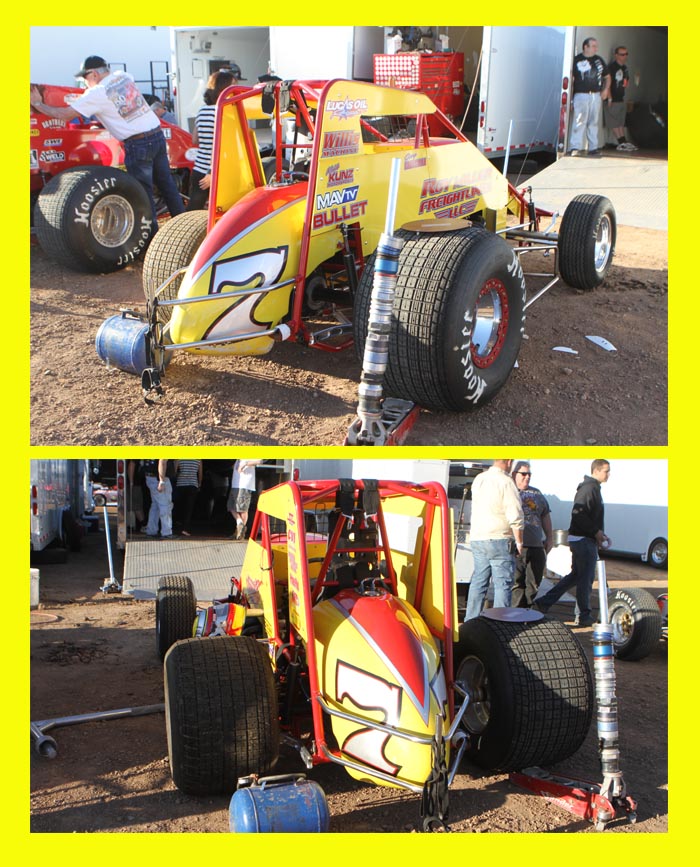 Mark Priestley's beauty with Cory Kruseman up came to race. Cory was 14th and 20th in the mains.
Mike Spencer came to town the champion and ran 5th, then had fast time on Saturday and then unexplicably pulled off in the main and was run over by another car ending their night.
Harlan Willis visits in the Priestley trailer before the night begins.
Ronnie Gardner was third in the midget main on Friday then pulled off before Saturday's feature, but he was fast and fun to watch. The announcer didn't have a clue about calling him Damion that he did most of the friday feature.
Shelley poses with Fran and Jim in the late sun.
Keith Kunz array of midgets.
Lookinf from the push off area to the track and the grandstands to the right.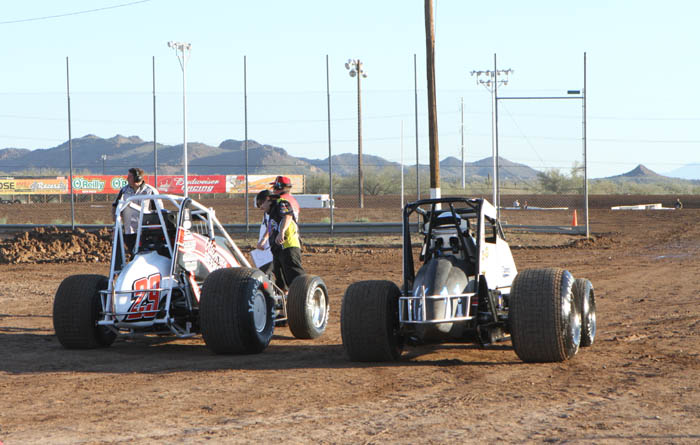 Cars ready to push off.
There goes Tony Everhart
More of the # 67 cars.
Austin Williams all ready now.
The Ripper ready to go.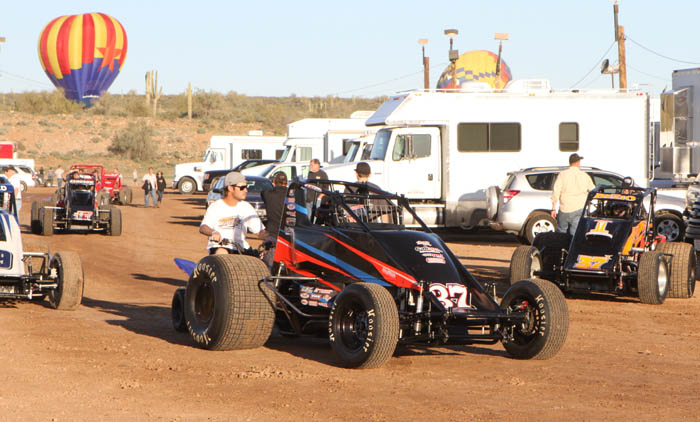 Matt Michell pushes around as the hot air ballons get ready to go up and watch.
David Cardey and the Moose Team keep on going.

This was my best shot ops here.
more
A lot of hot air in AZ
Check out the front wheels on Tony Everhart's car.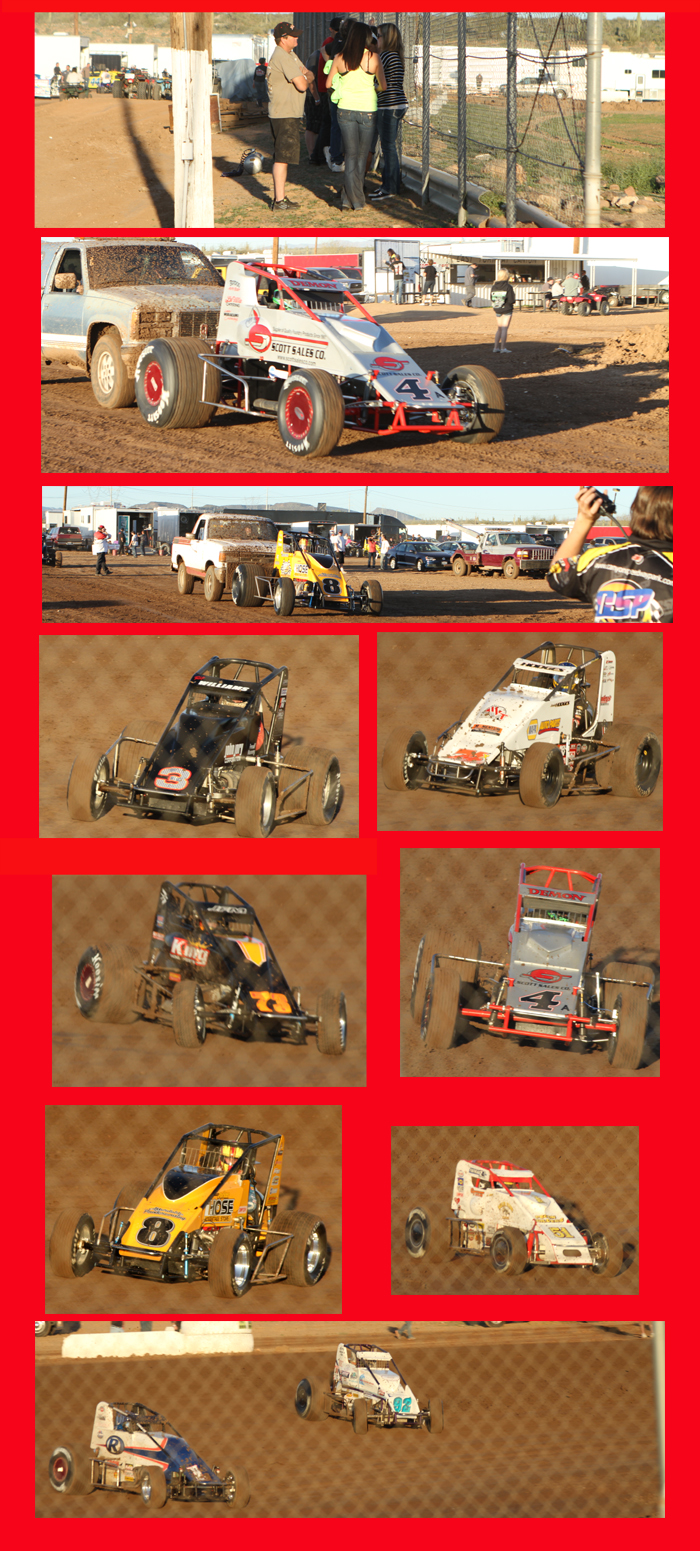 Some thru the fence????
T-shirt heaven
The big suites in the sky??? Now comes Saturday
Some pretty fast midgets here!
Moosemobile gets some work.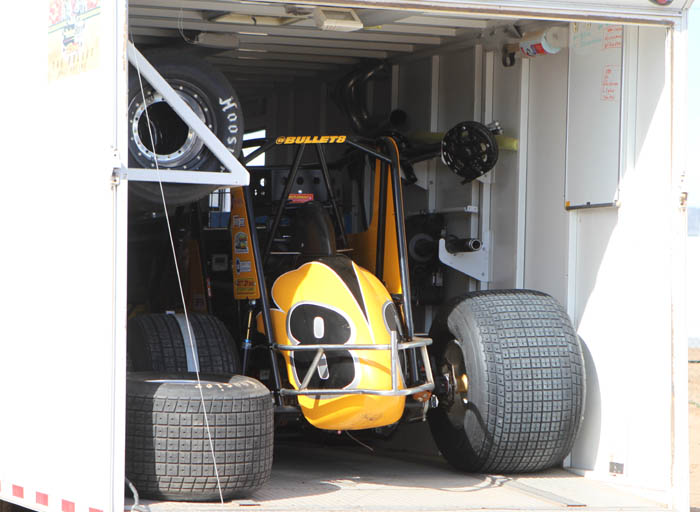 Bob Ream's car ready to come out of the trailer. Hunter Schurenberg drove it to 9th and 7th place finishes.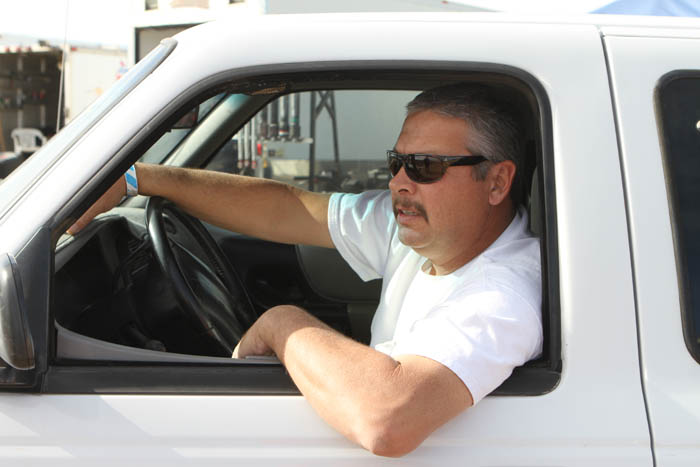 Charles Davis Jr arrives in style, if you are a hard working sole.
Bryan Clauson used this chariot for his two midget wins.
My MUle Jr worked fine in the pits, esecially after Sammy teched it.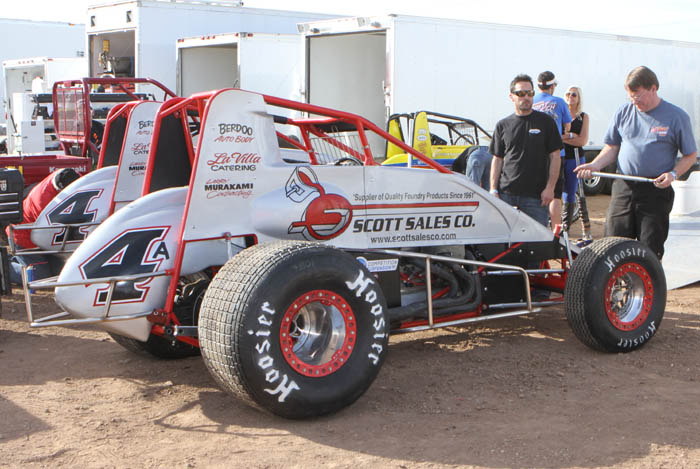 Damion hangs around his car early in the afternoon.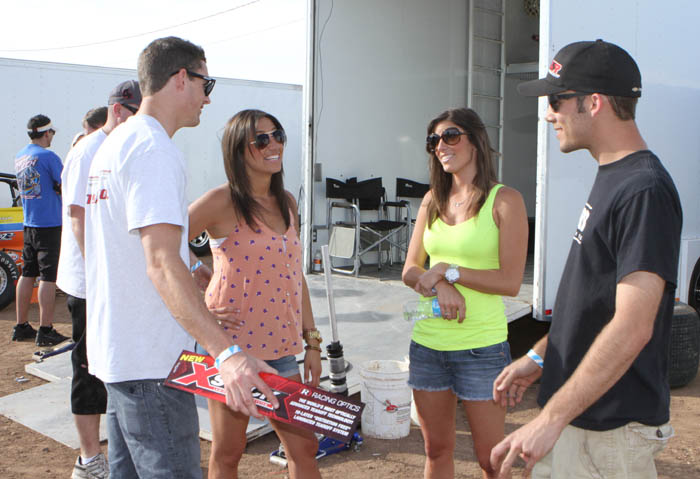 Social time for Nic Faas and Bryan CLauson with tqo young ladies.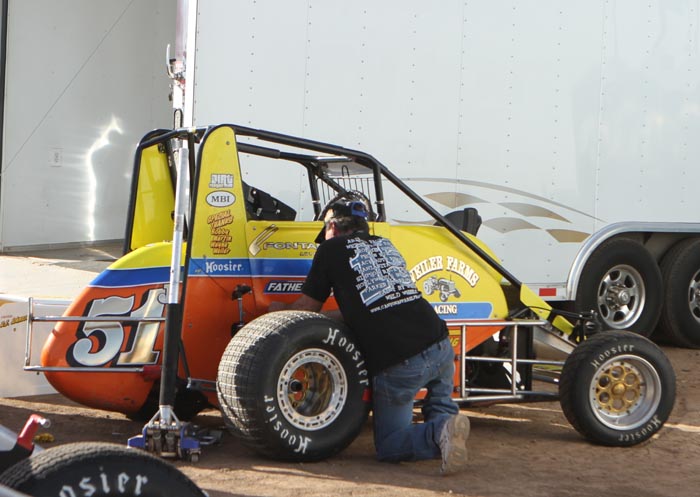 Hey it's a midget! R J Johnson drives this one.
The winning R J Johnson's car gets attention.
Ellen Ellis makes her way around the pits.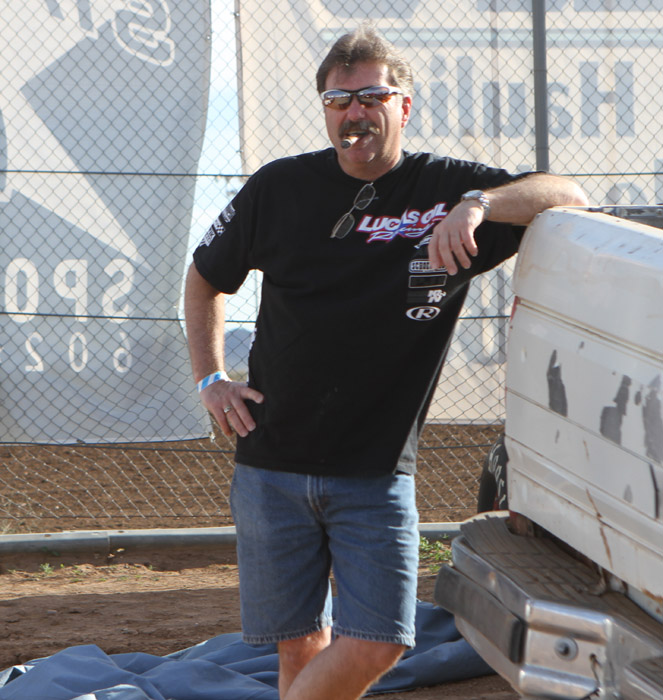 Harlan Willis smokes a stogie and relaxes before the nights racing.
Two of my favorite girls Neetra and Malory having fun in the pits
Ronnie Gardner had high expectations for saturday, but up jumped the devil and he couldn't make the call for the start of the feature.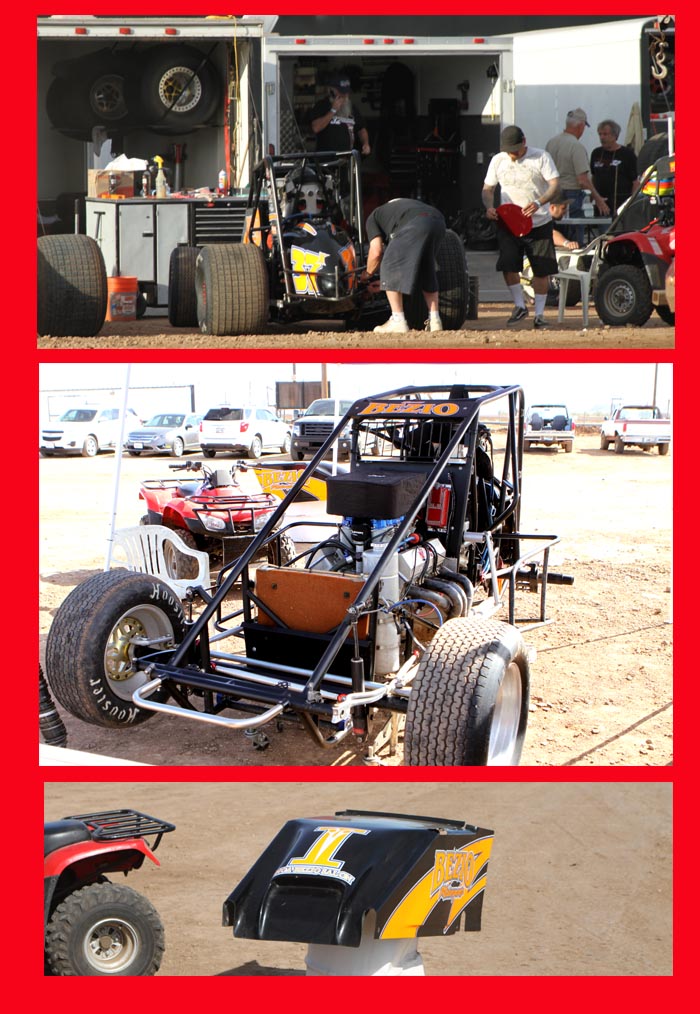 David Bezio made a color change too this year from white to black. Did he and Seth talk this over? It looks sharp.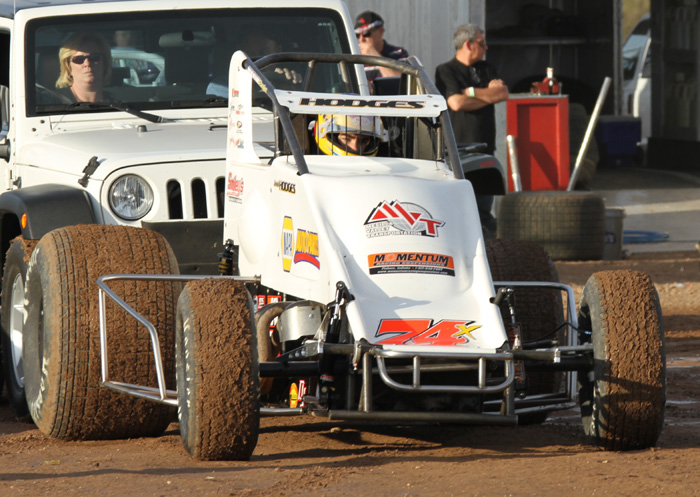 Josh Hodges.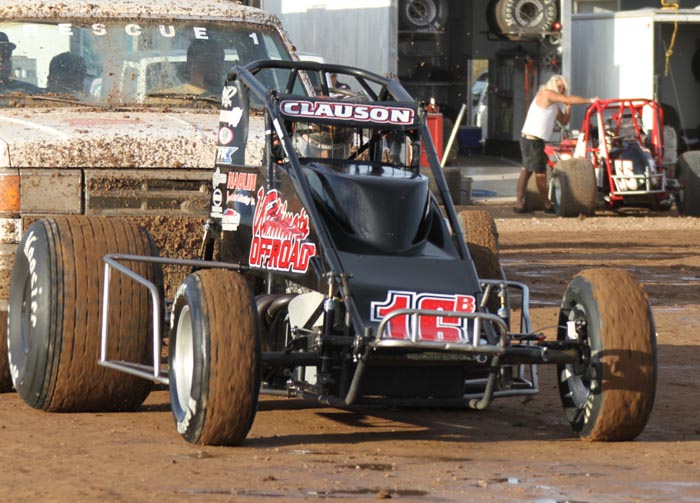 Bryan Clauson
Bud Kaeding
David Cardey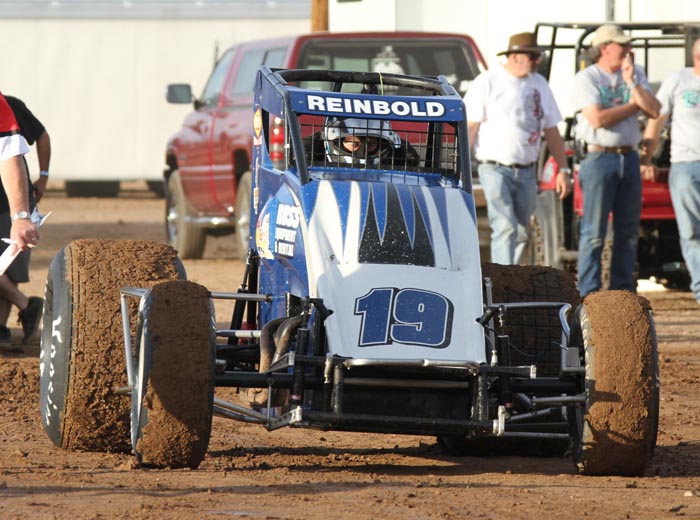 Andrew Reinbold
Mike Spencer
Michael Curtis
Ryan Bernal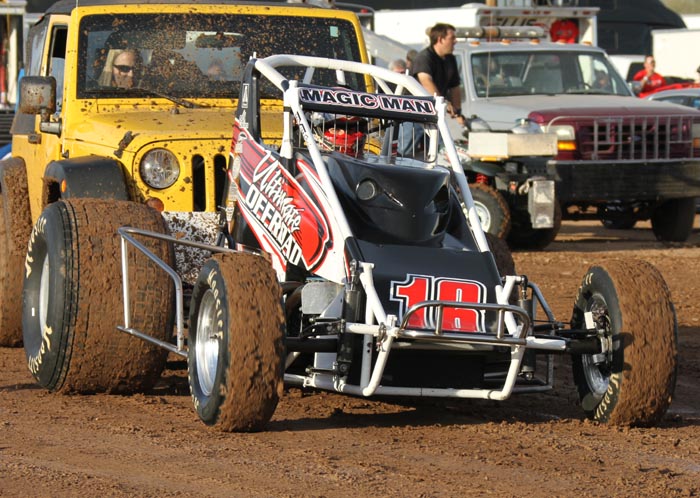 Mike Martin
J J Yeley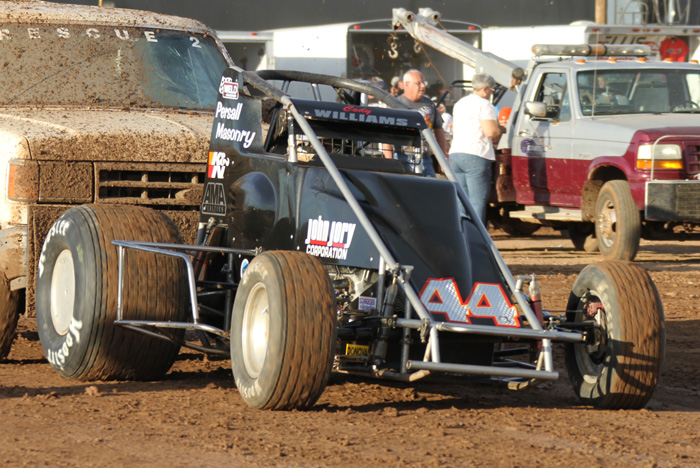 Cody Williams
Bruce St James
David Bezio
Rickie Gaunt
Seth Wilson
Matt Mitchell
Brody Roa. Is that a Harley sticker on the hood? No, it's a Biker Bruce sticker!
Cory Kruseman
Damion Gardner
Nic Faas
Hunter Schuerenberg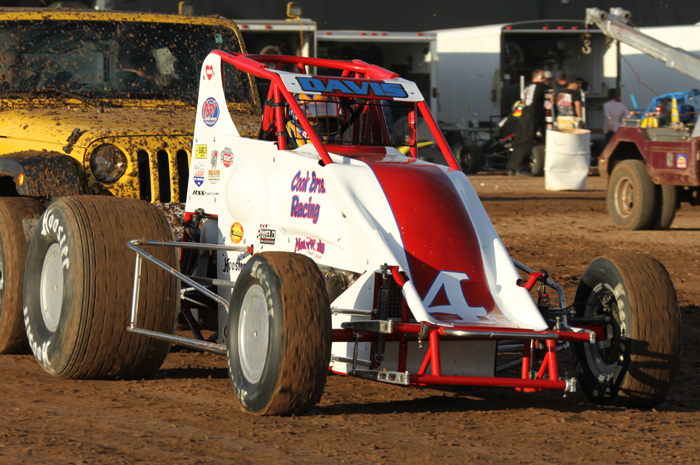 Charles Davis Jr
Tony Everhart
Cars on mud
Ryan Bernal out front with the fans.
RJ Johnosn and David Cardey getting mudded
Cody Williams
The Demon
Brody Roa
David Bezio
Joline was very busy selling beer all night.